Vero Coffeehouse, Eugene, OR
So nice to be under the trees on a warm day .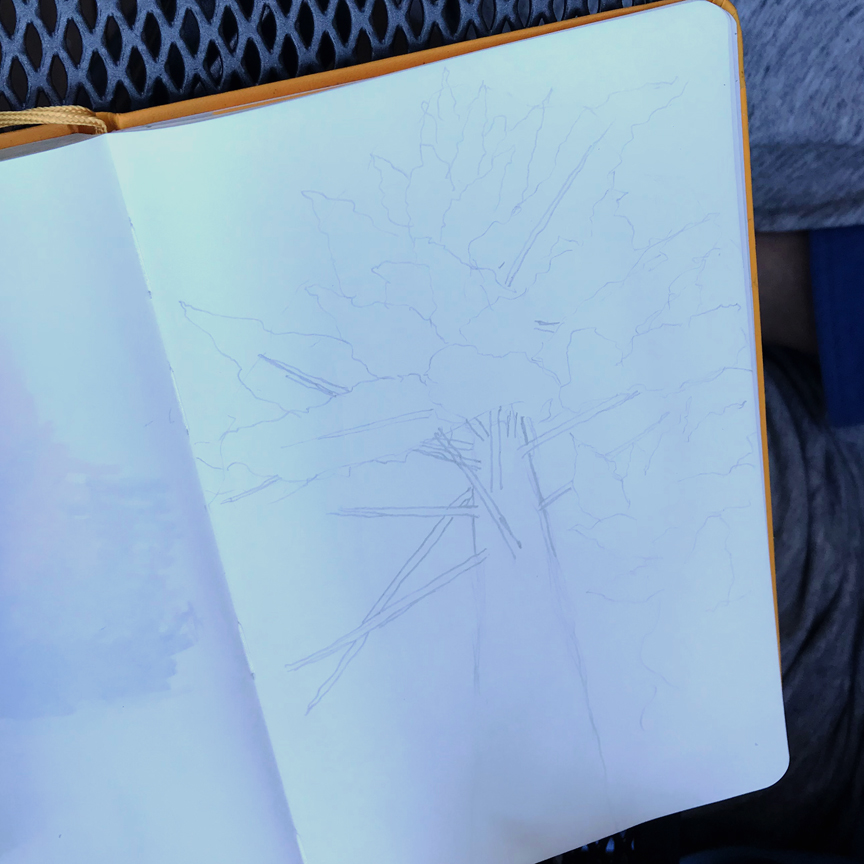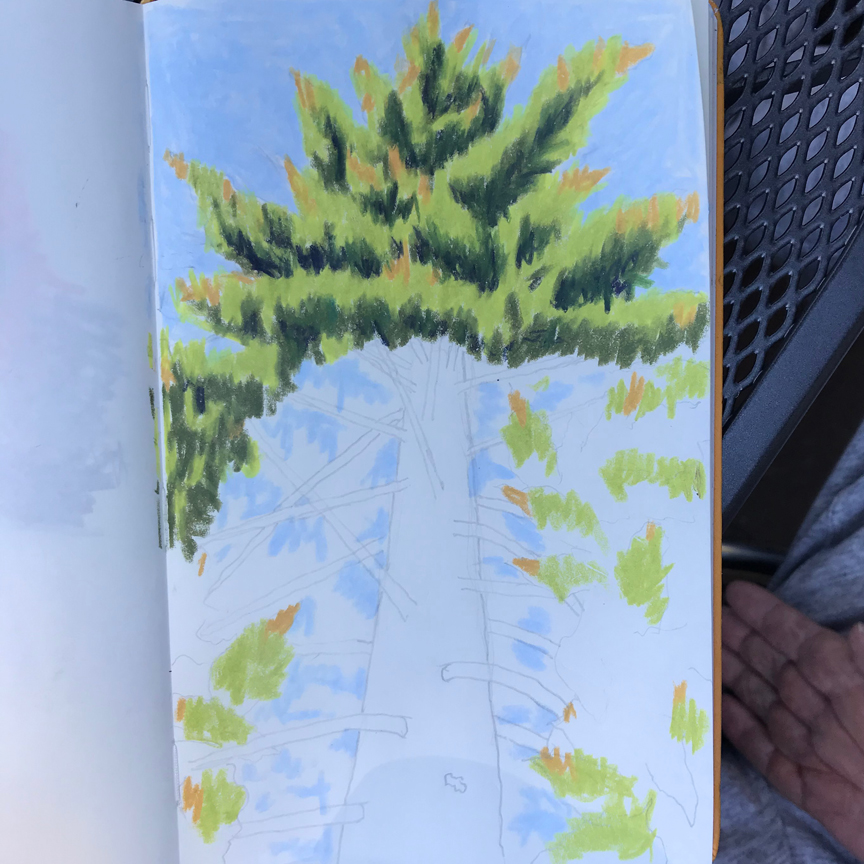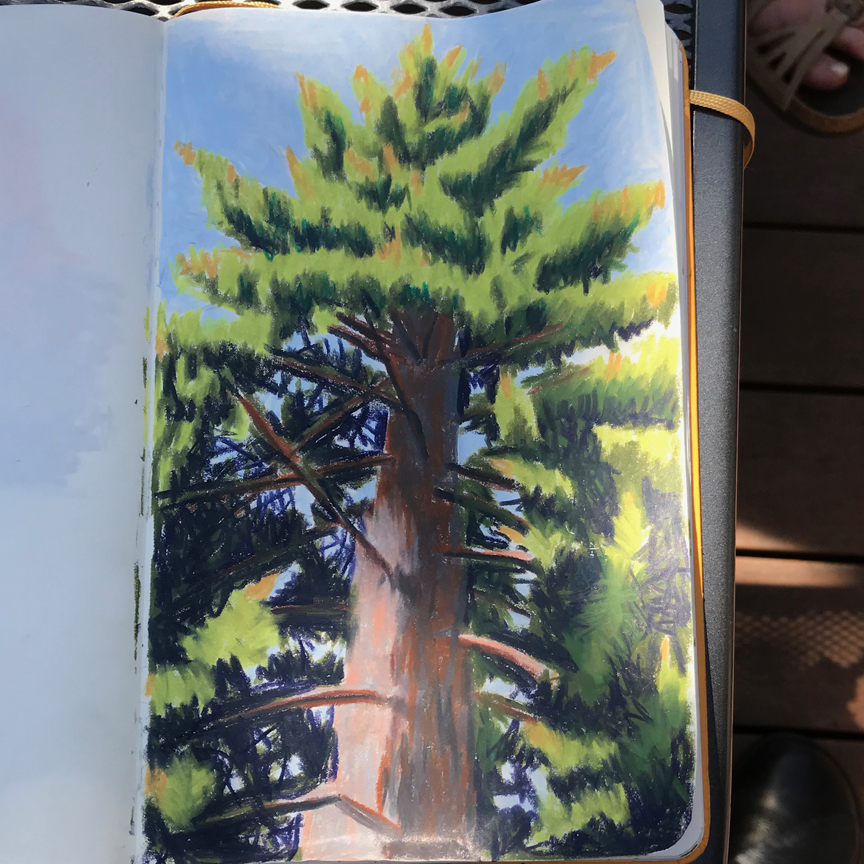 For Erik, it was all about the huge fir tree, and here it is from pencil sketch to finished layers of color. What a great process!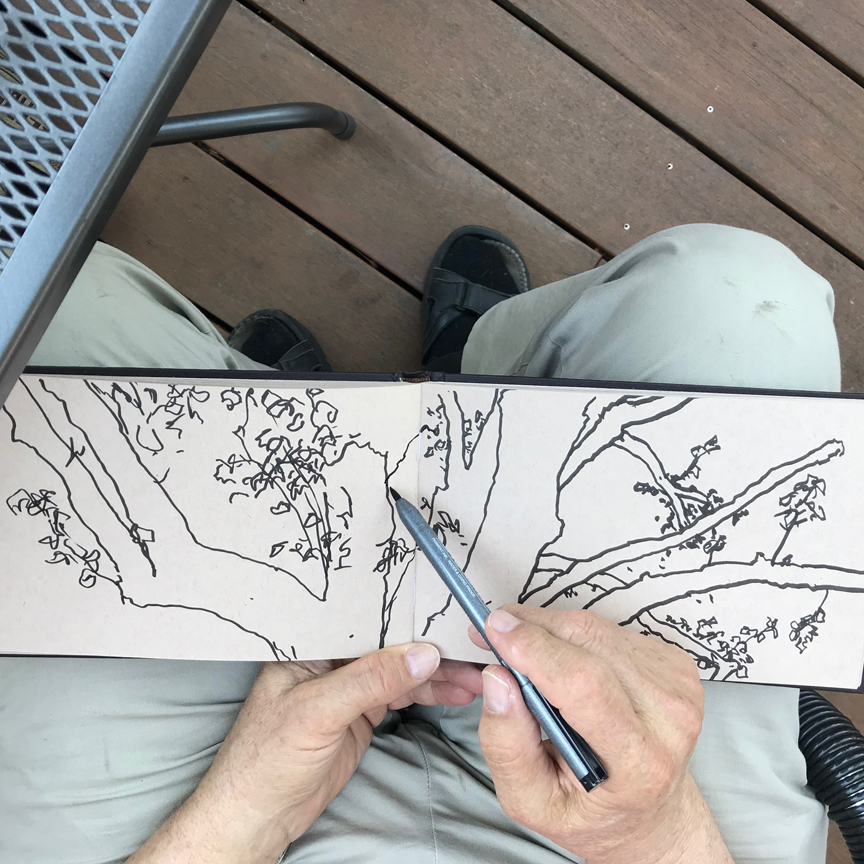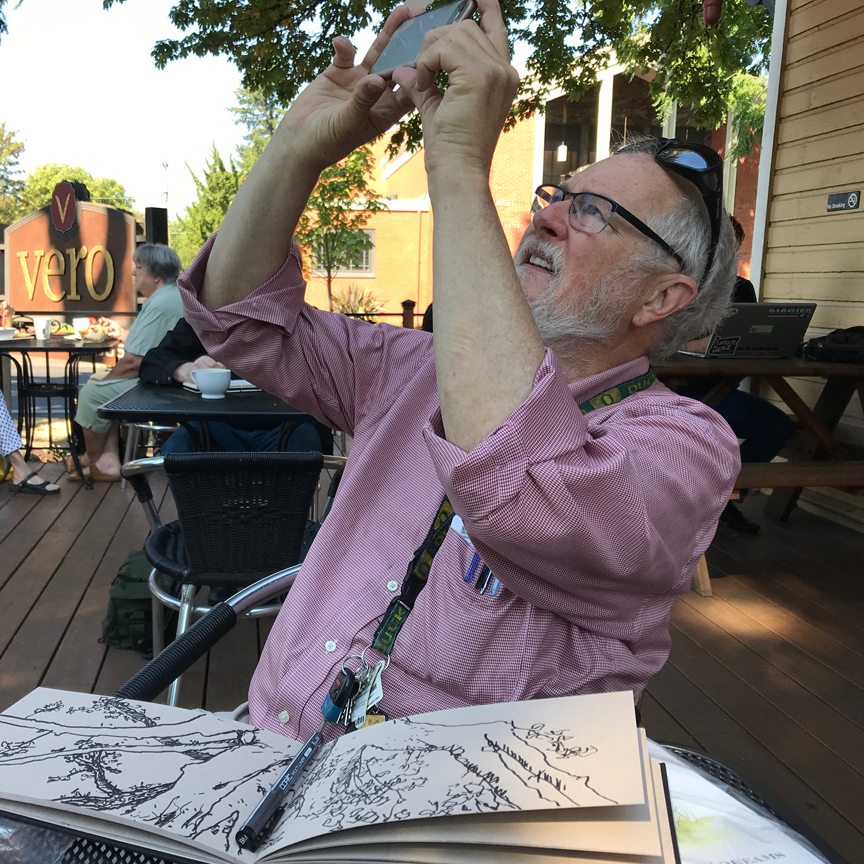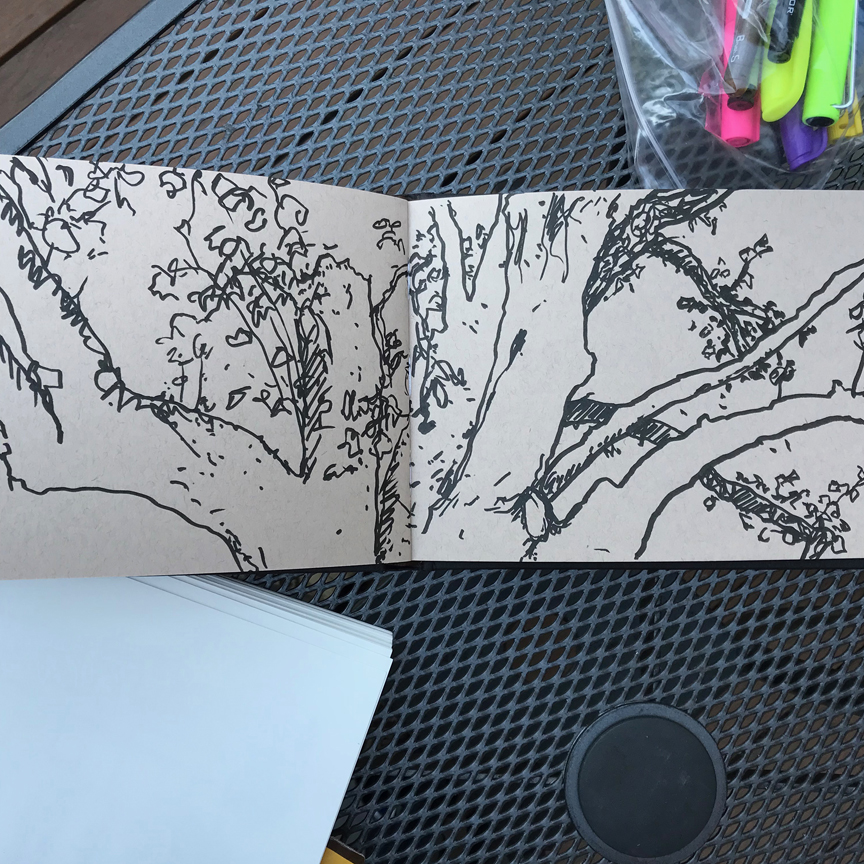 Ken zeroed in on a different tree (oak? maple?), and said he thought he could work on it for about five hours (which he didn't have).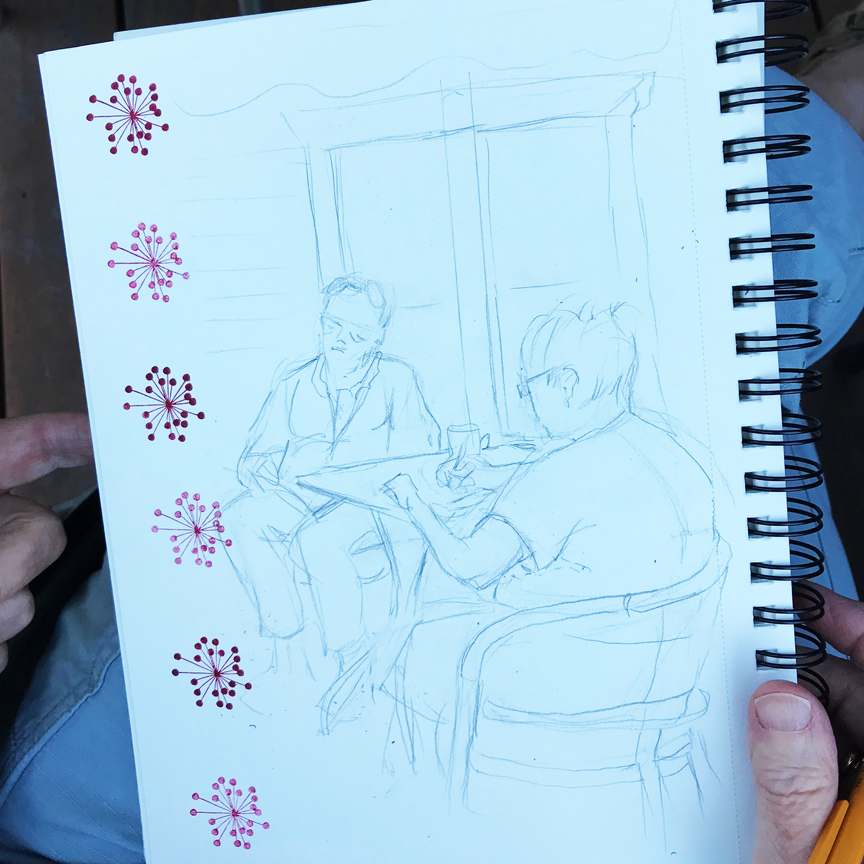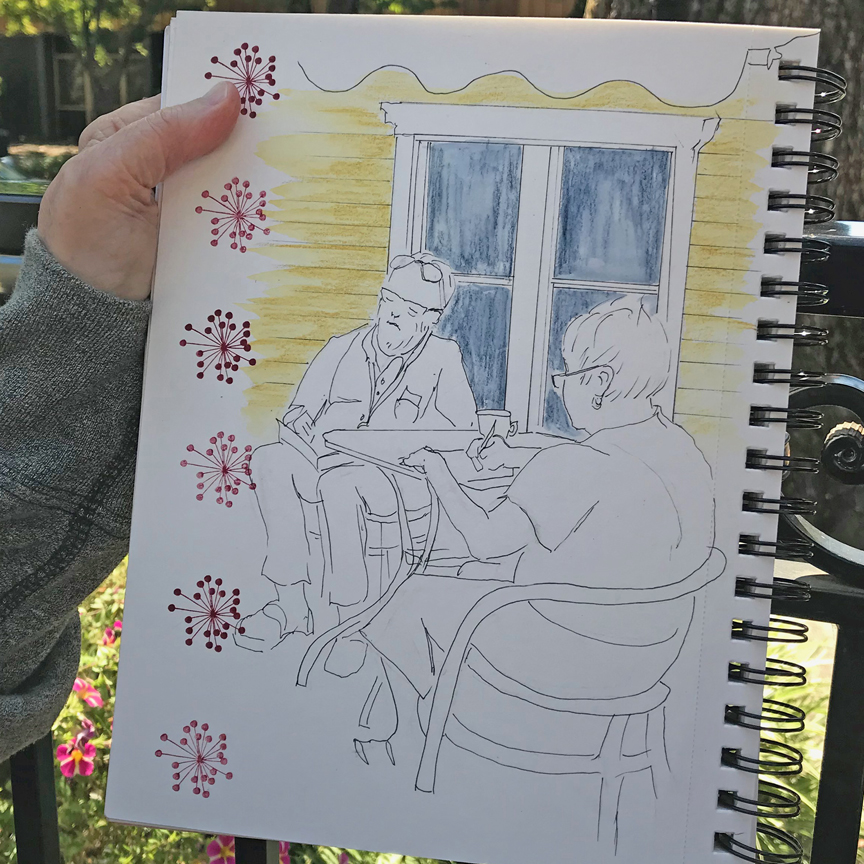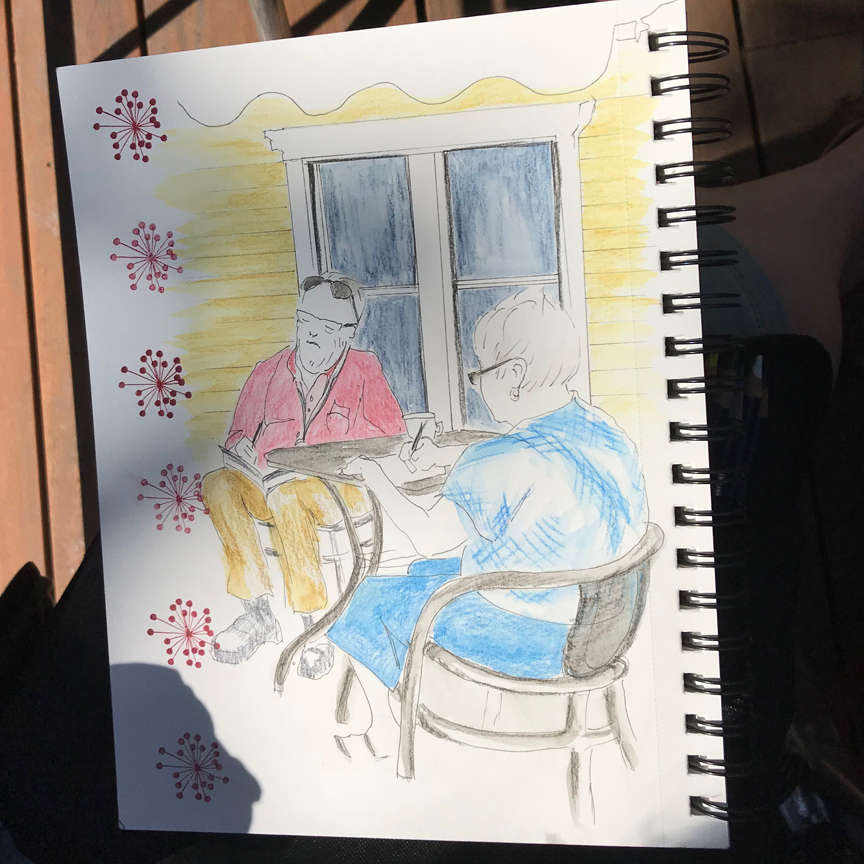 Marsha drew what was in front of her – Ken and Jane! From graphite pencil to colored pencil, the scene comes alive. Nicely done.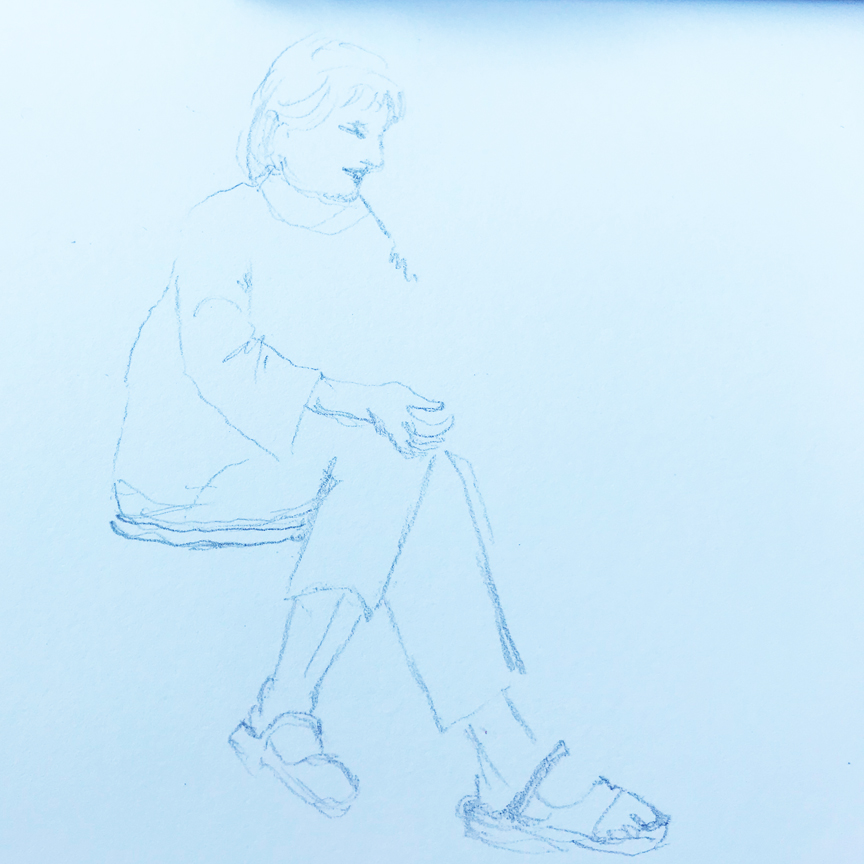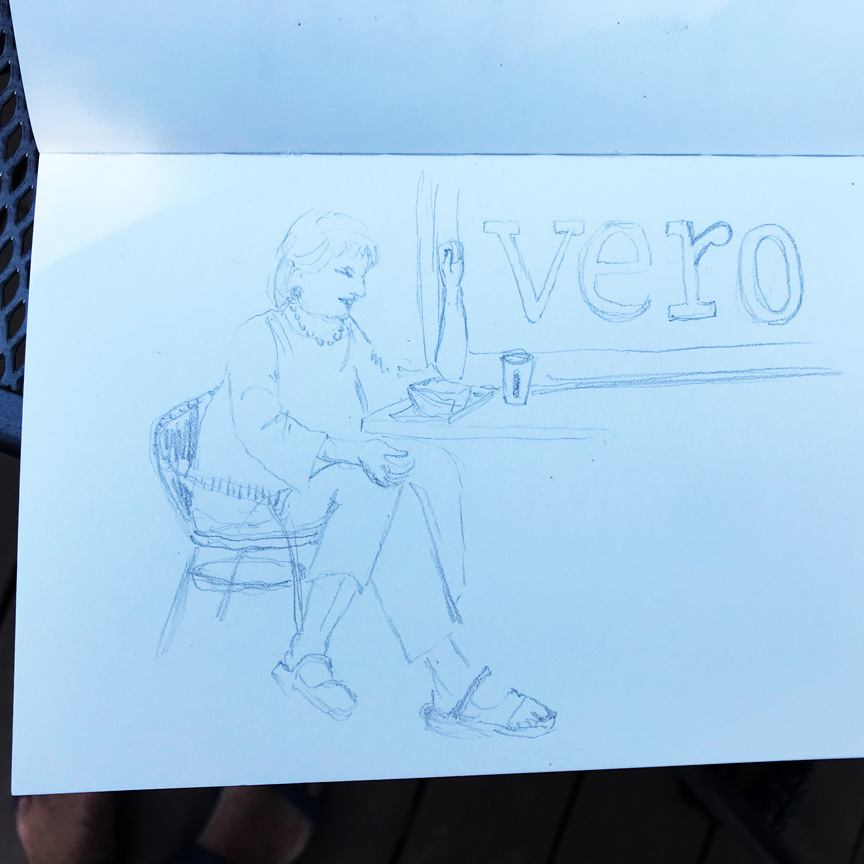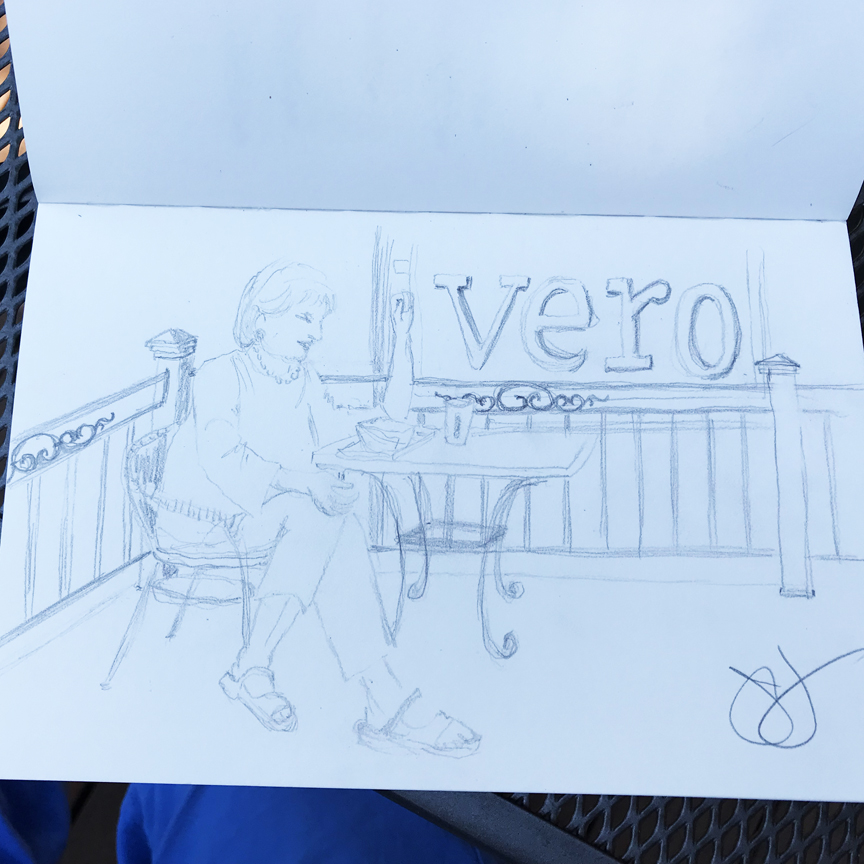 Jane was sketching a woman across the deck who moved to get out of the sun, so the rest of the sketch was all context!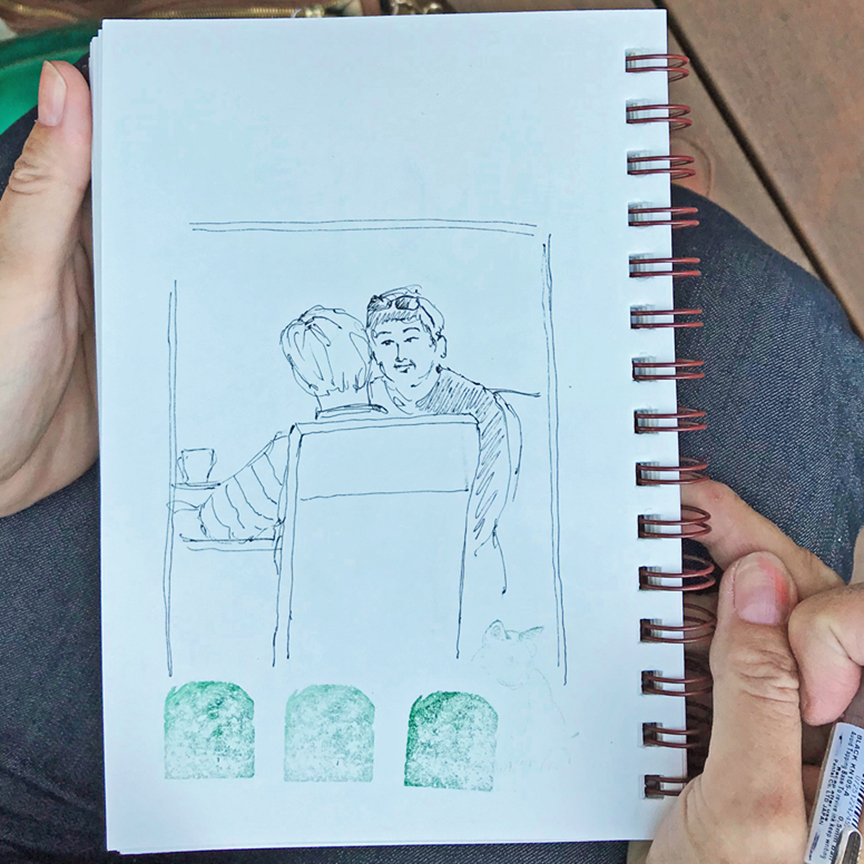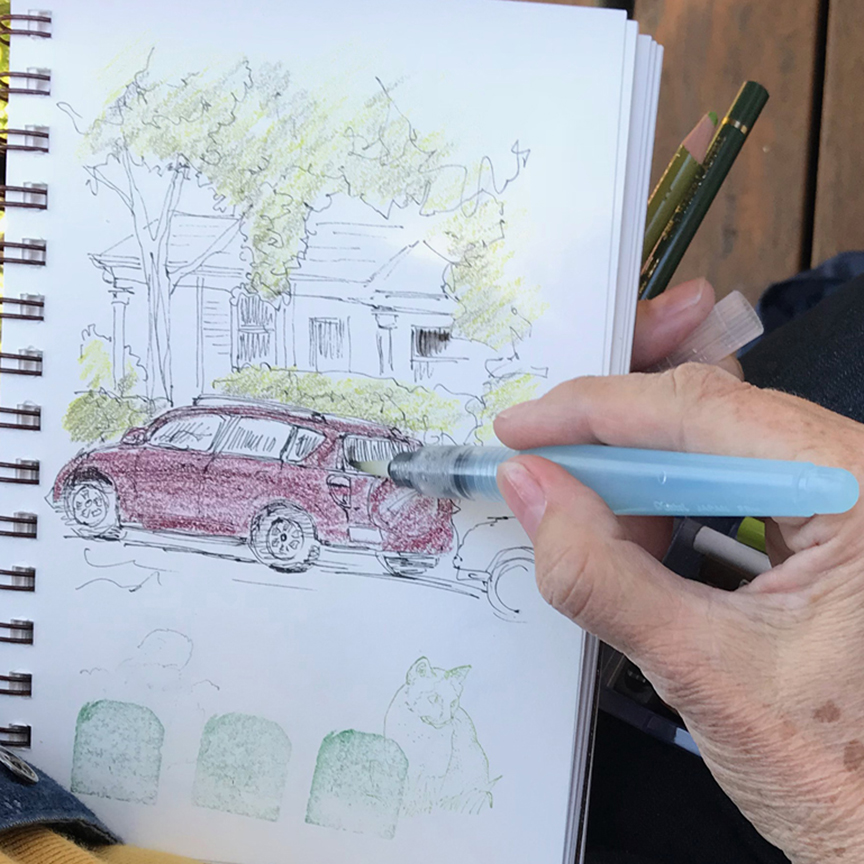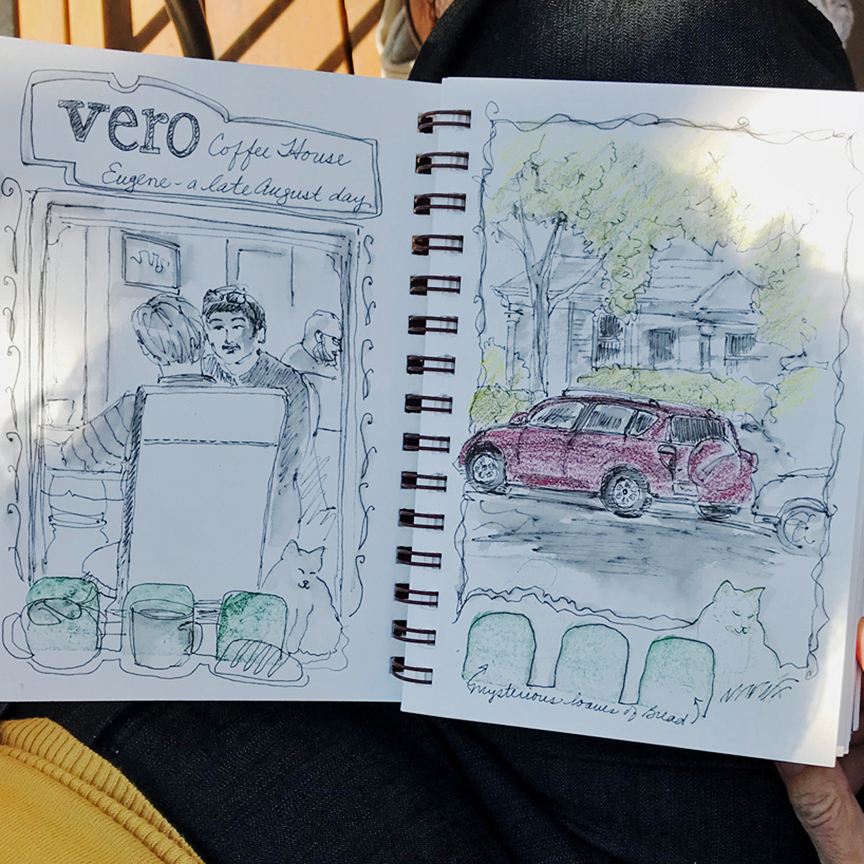 Bev sketched the couple in front of her, then went on to a car – "I like cars," she said, "they don't move." Well, there certainly is that!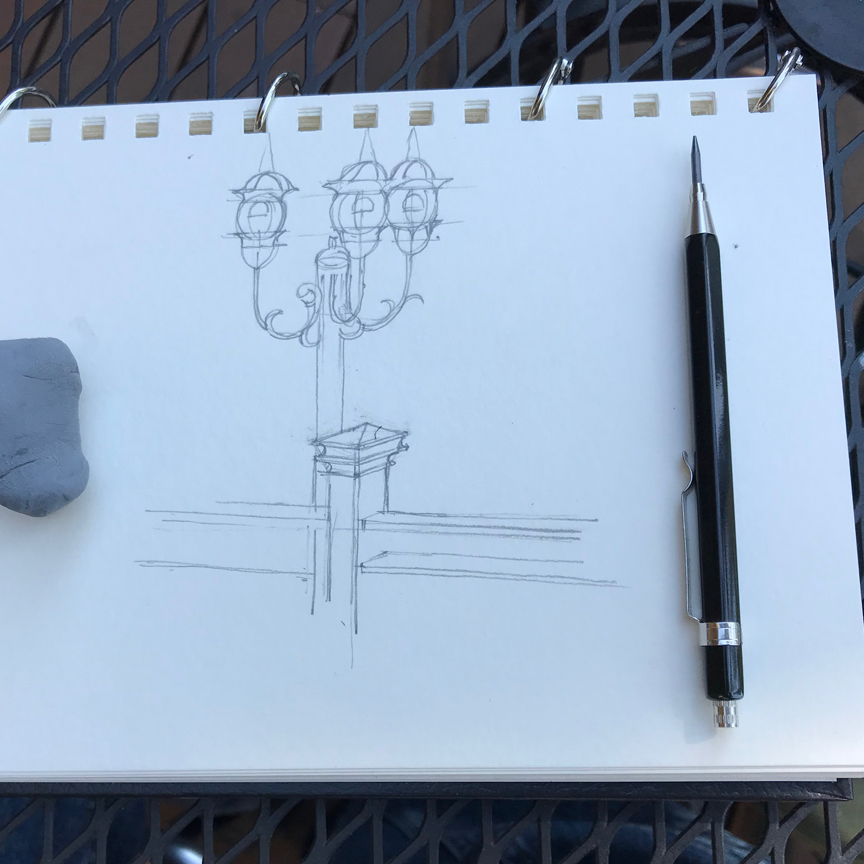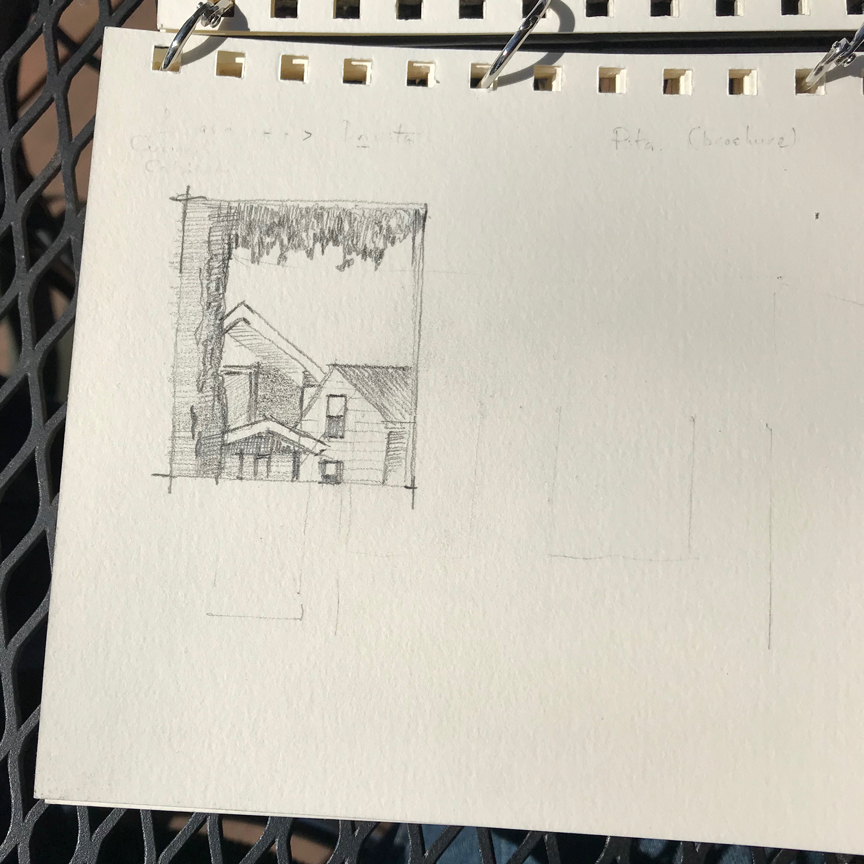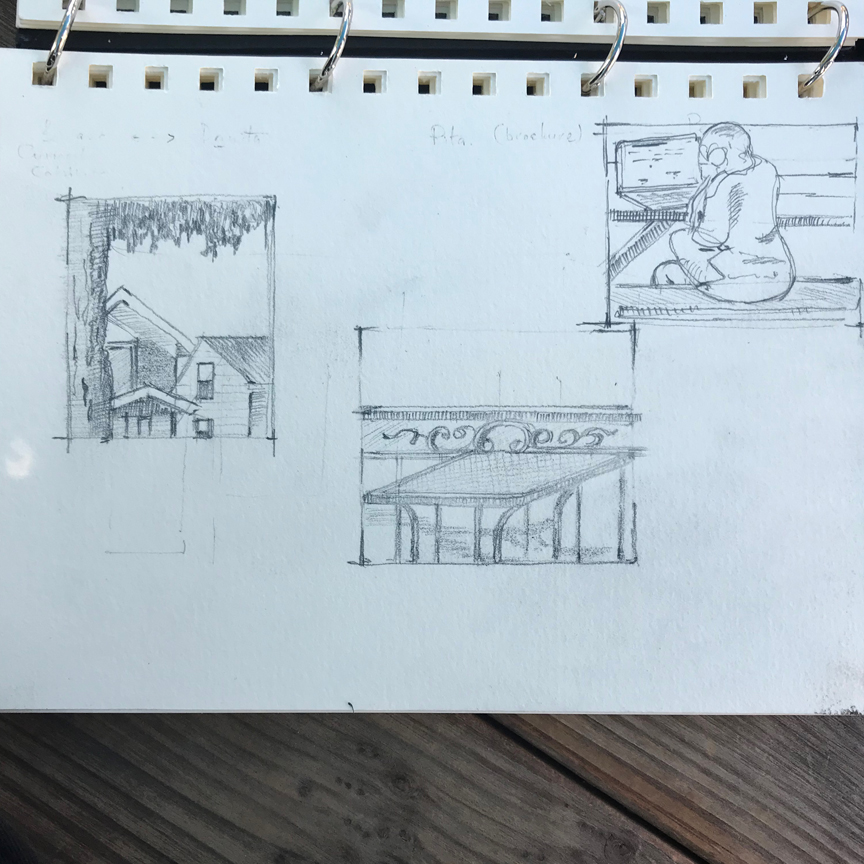 Serge sketched an ornate lamp, then began doing a series of little window vignettes to loosen up – good idea! These are wonderful.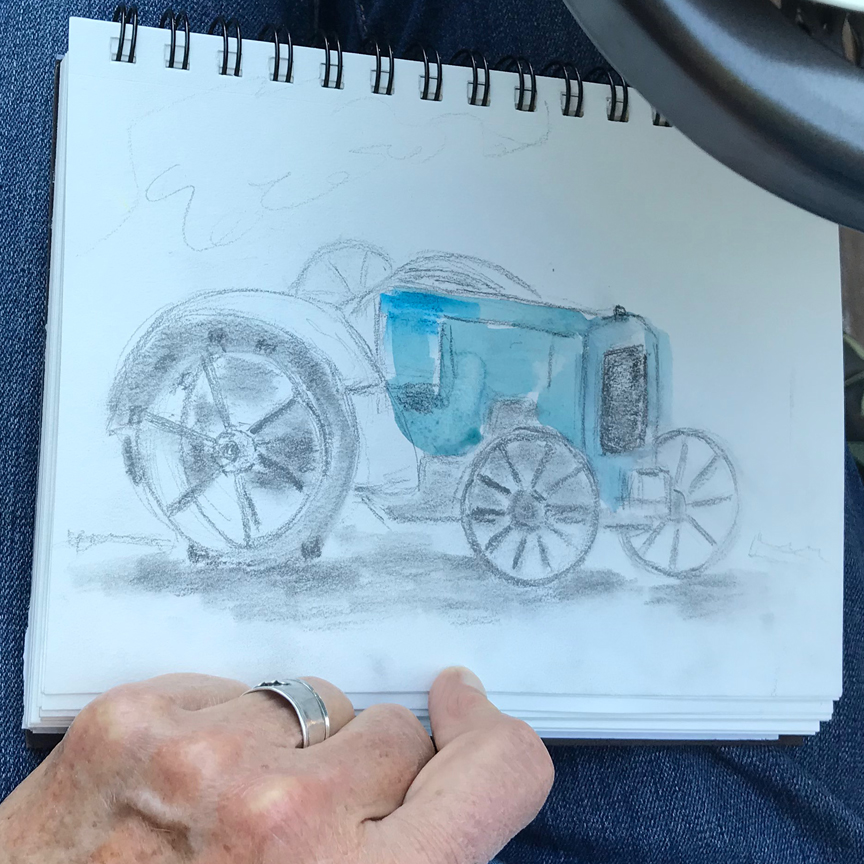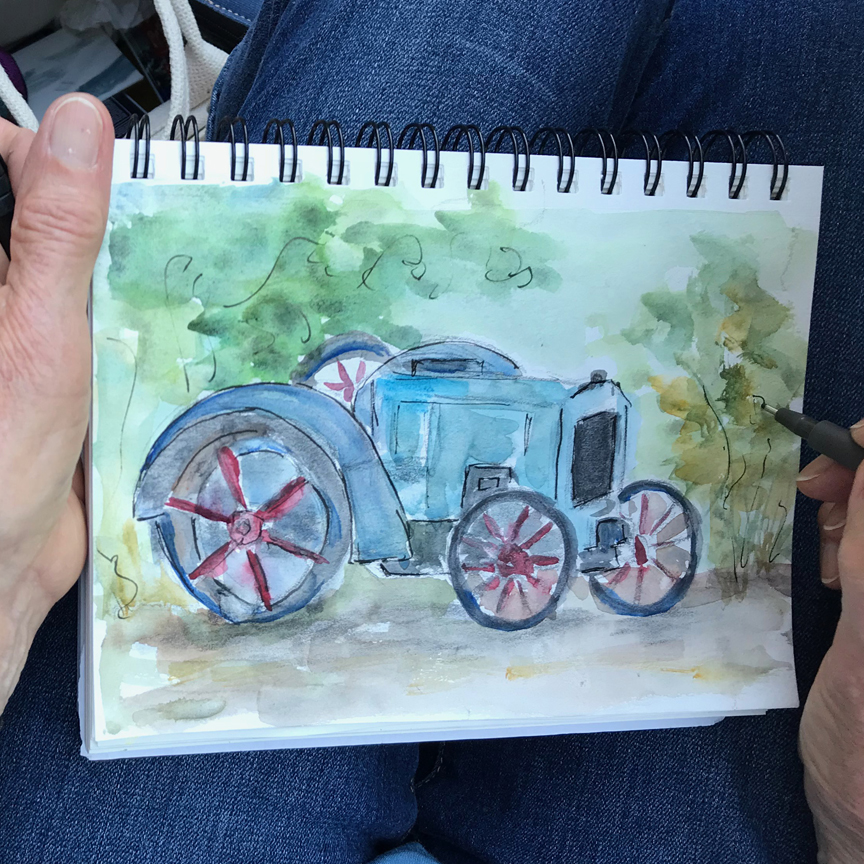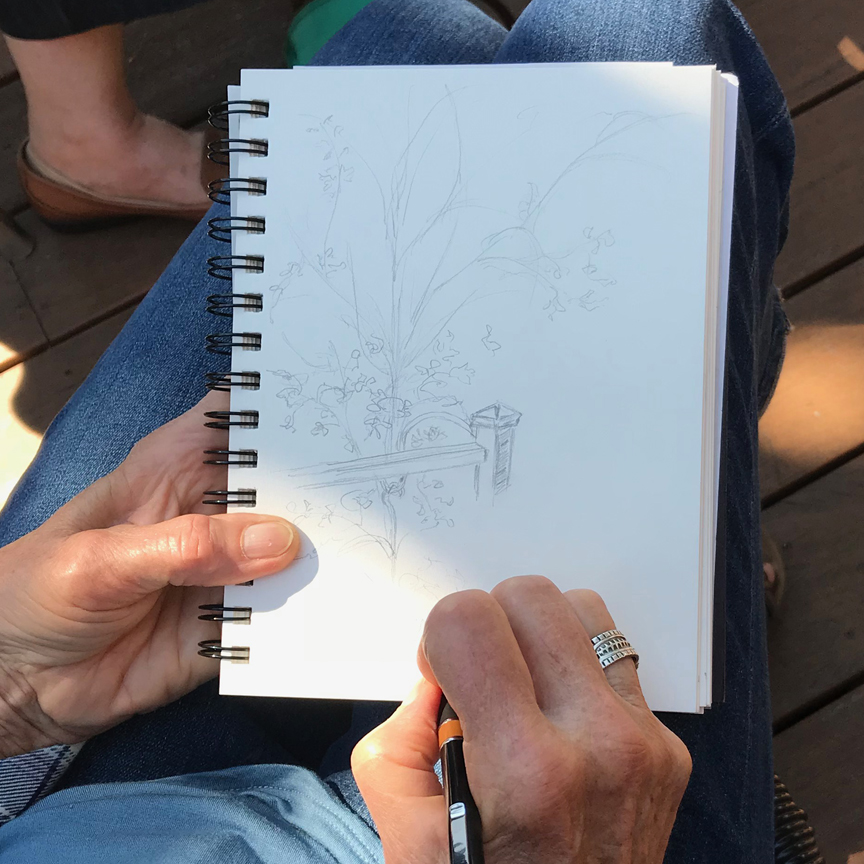 Penny finished up a sketch she began at Lone Pine Farm, then started sketching the little tree on the other side of the deck.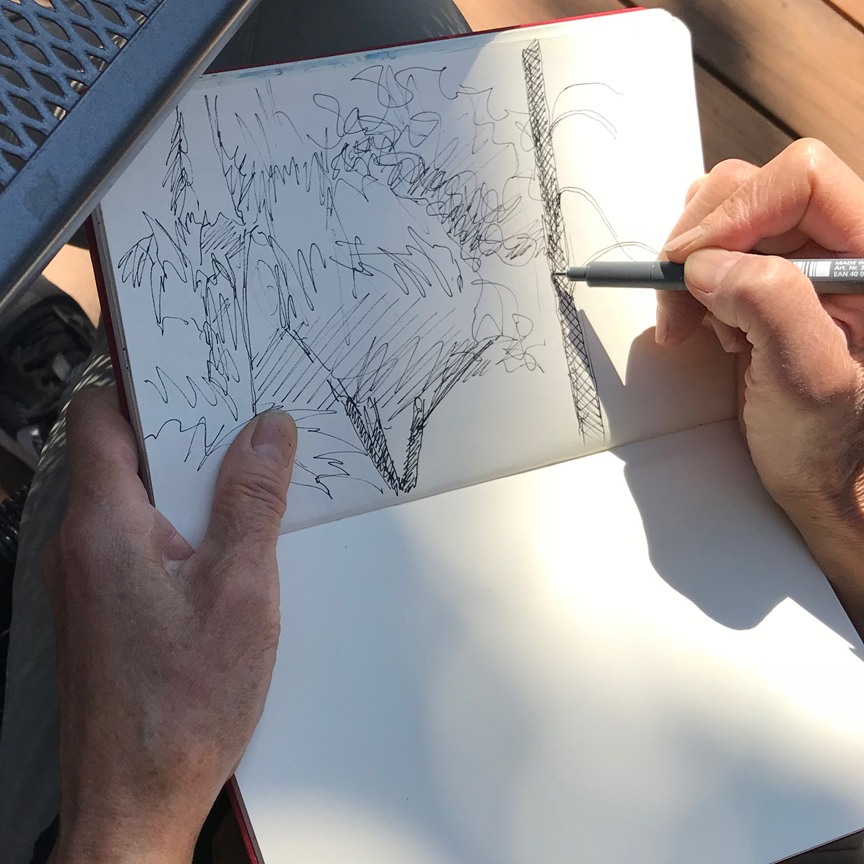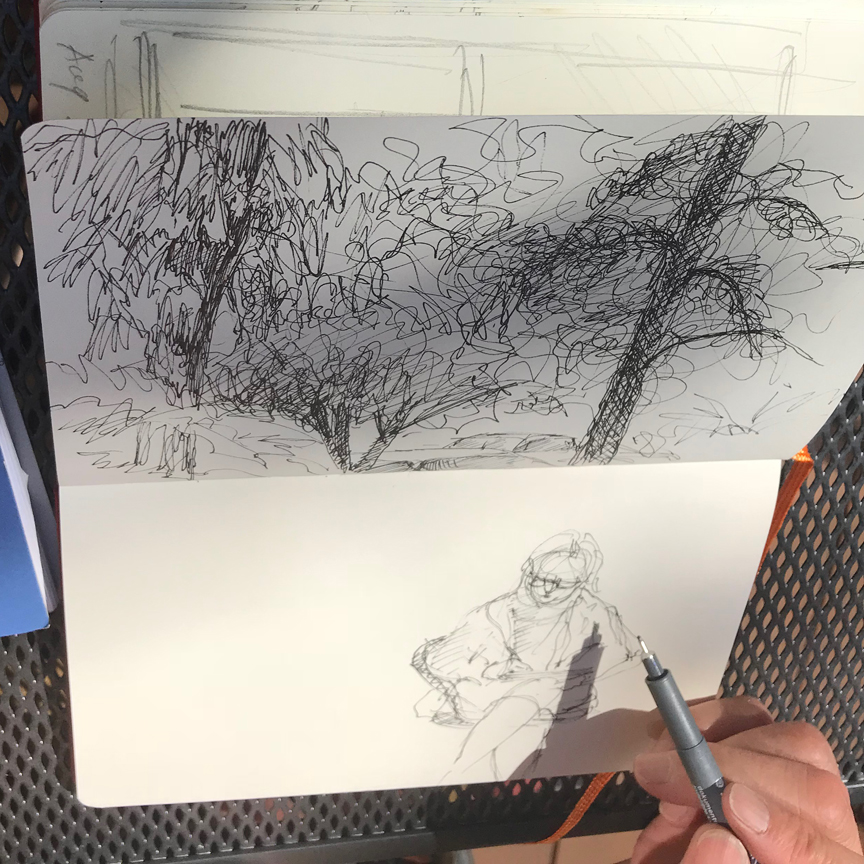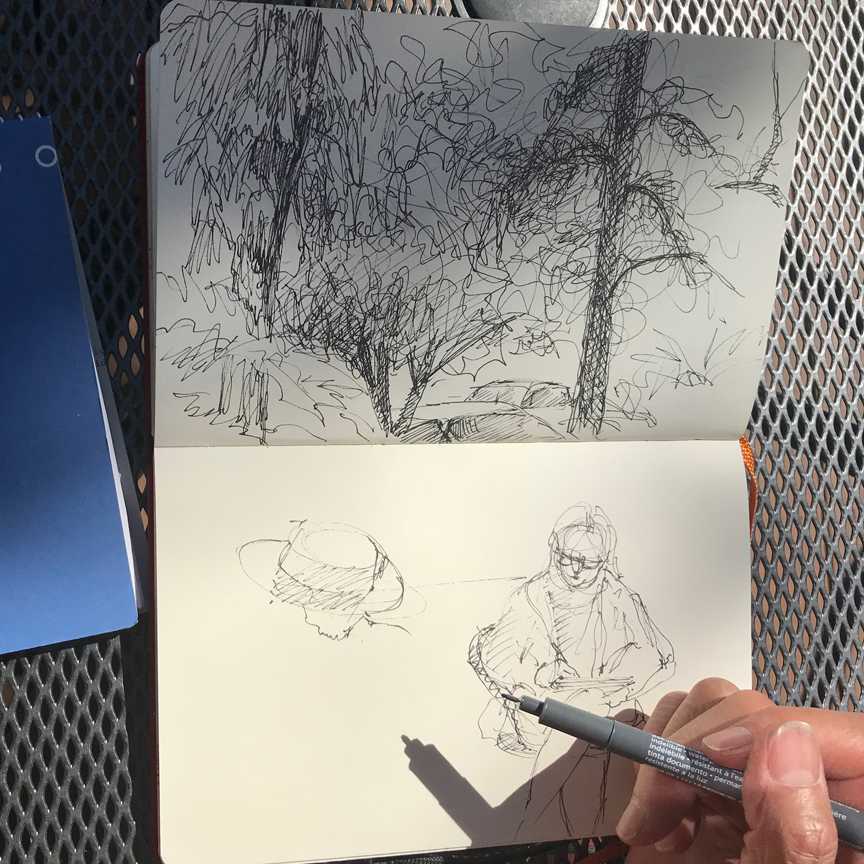 Satoko, fresh from putting her house on the market and getting ready to go to Tuscany to paint for two weeks, joined us for respite.