Cortesia Sanctuary, Eugene, OR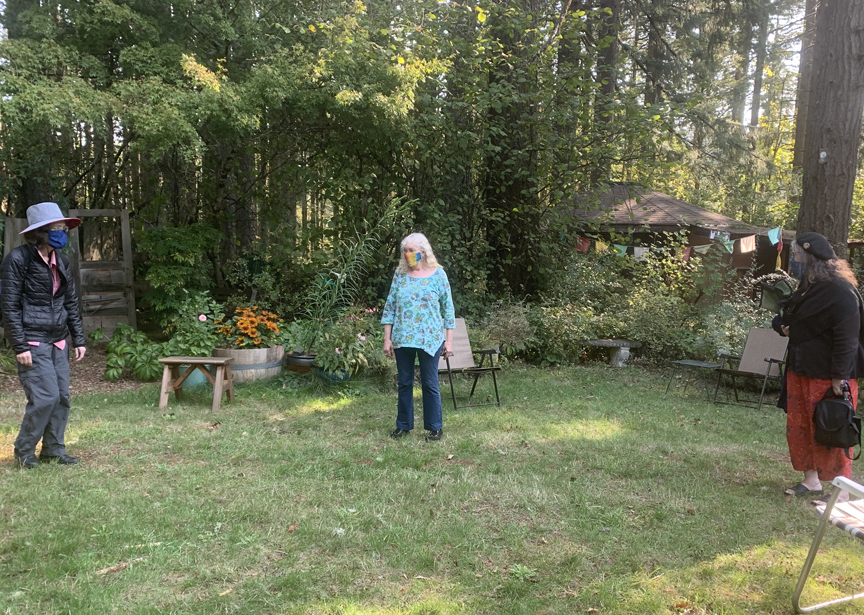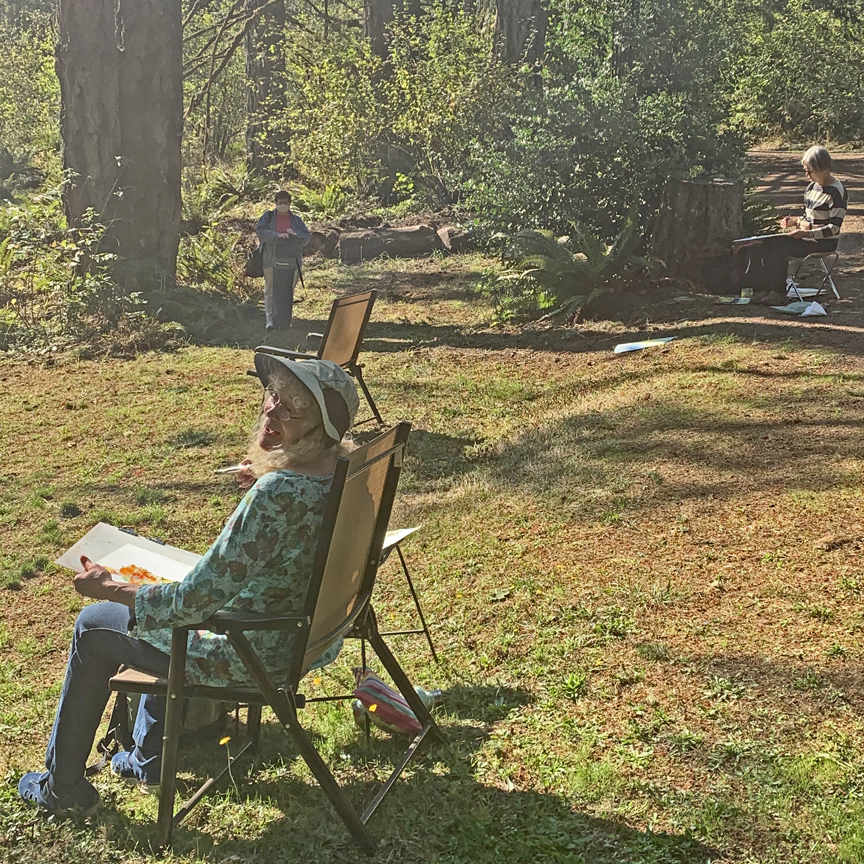 It's always a challenge to know where & what to start sketching here. Peggy, Tricia, Laura, and Tricia, Daisy, Satoko get settled in.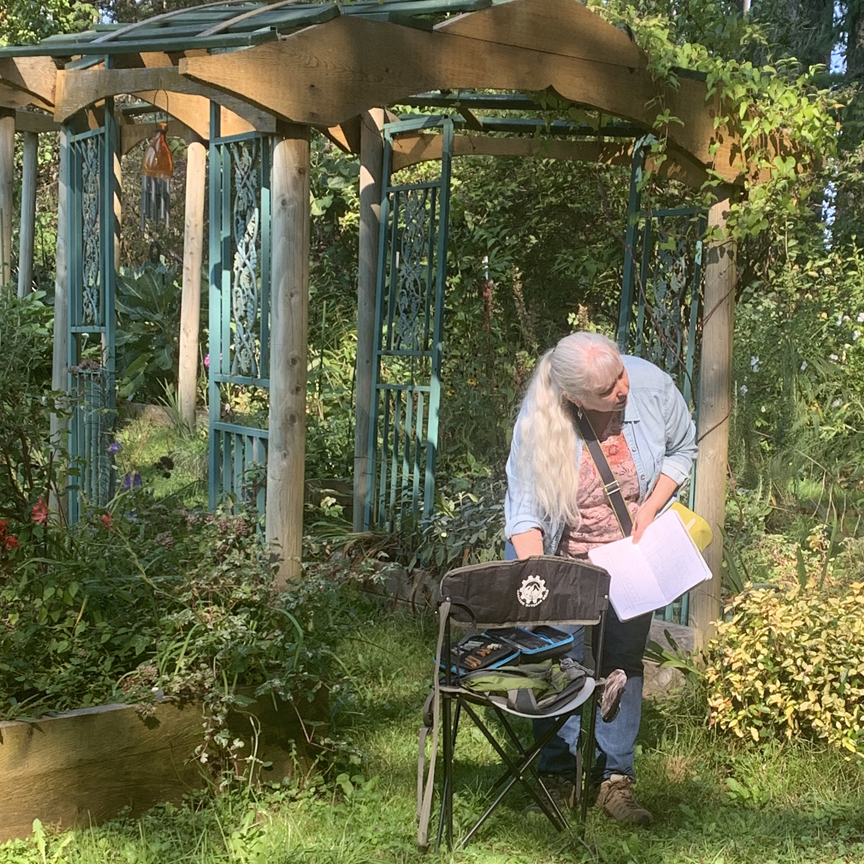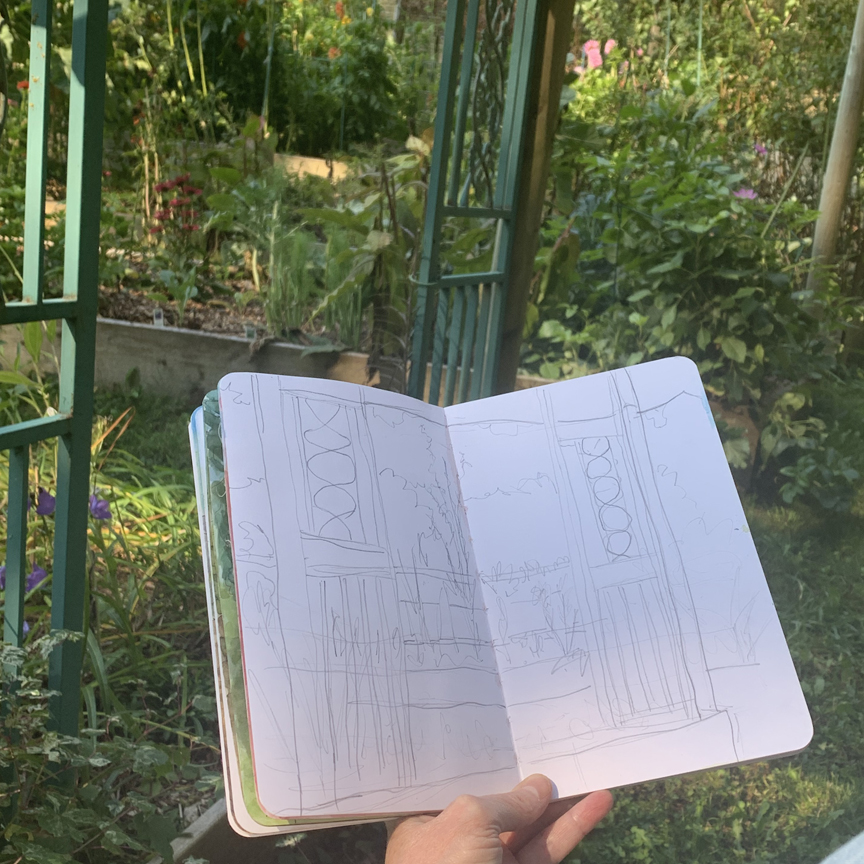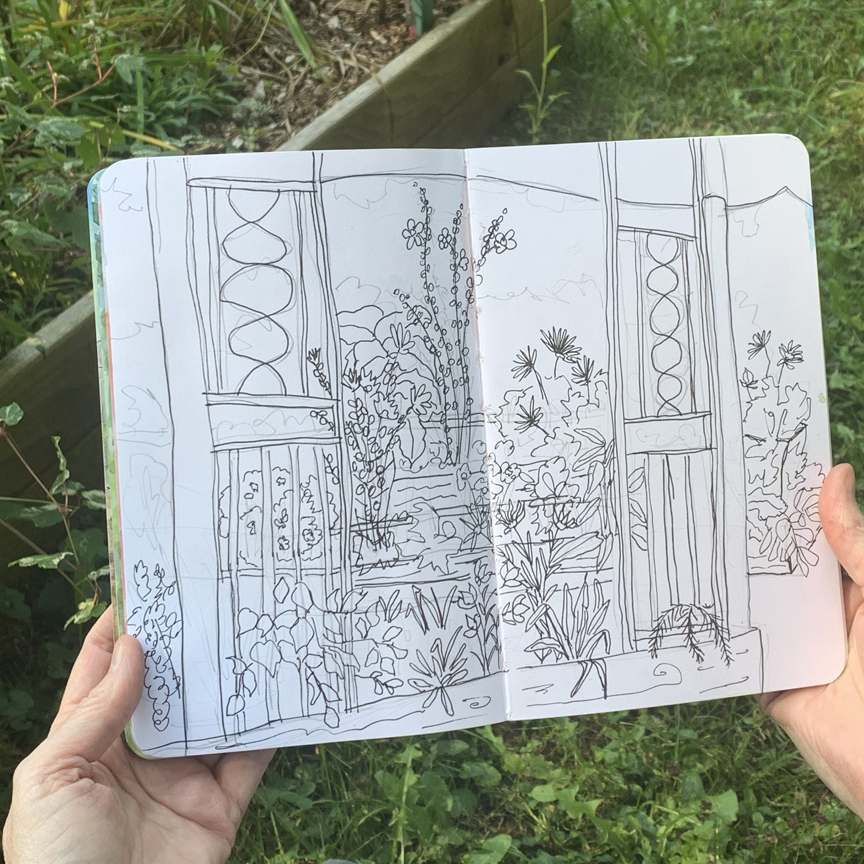 Danita didn't waste any time when she came in – sketching the garden as seen through the decorative pergola walk supports!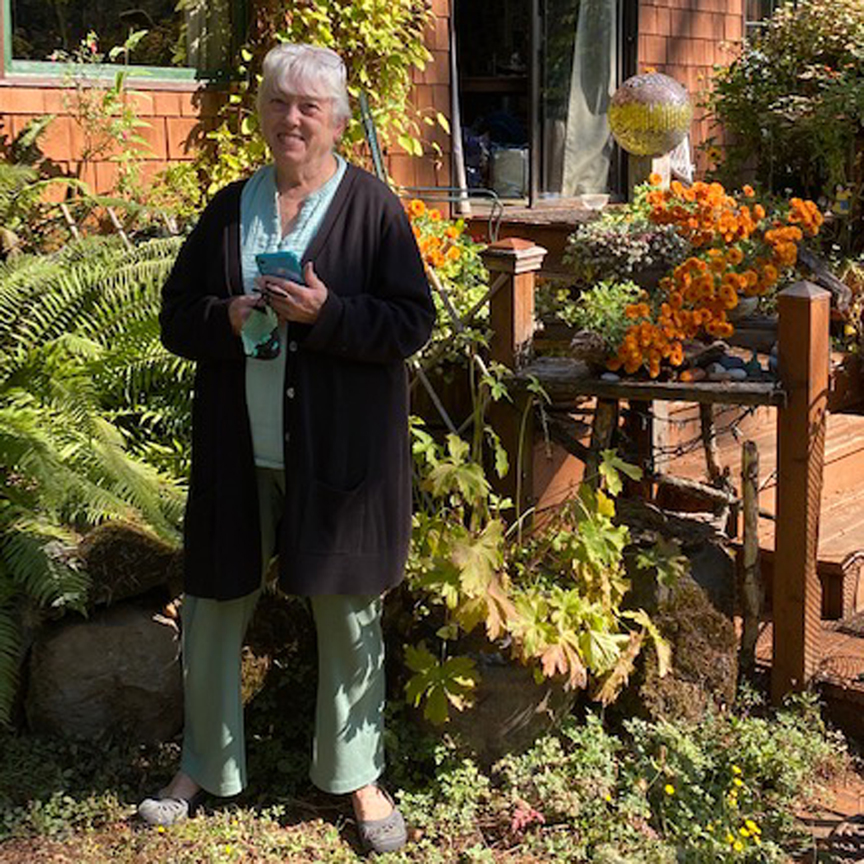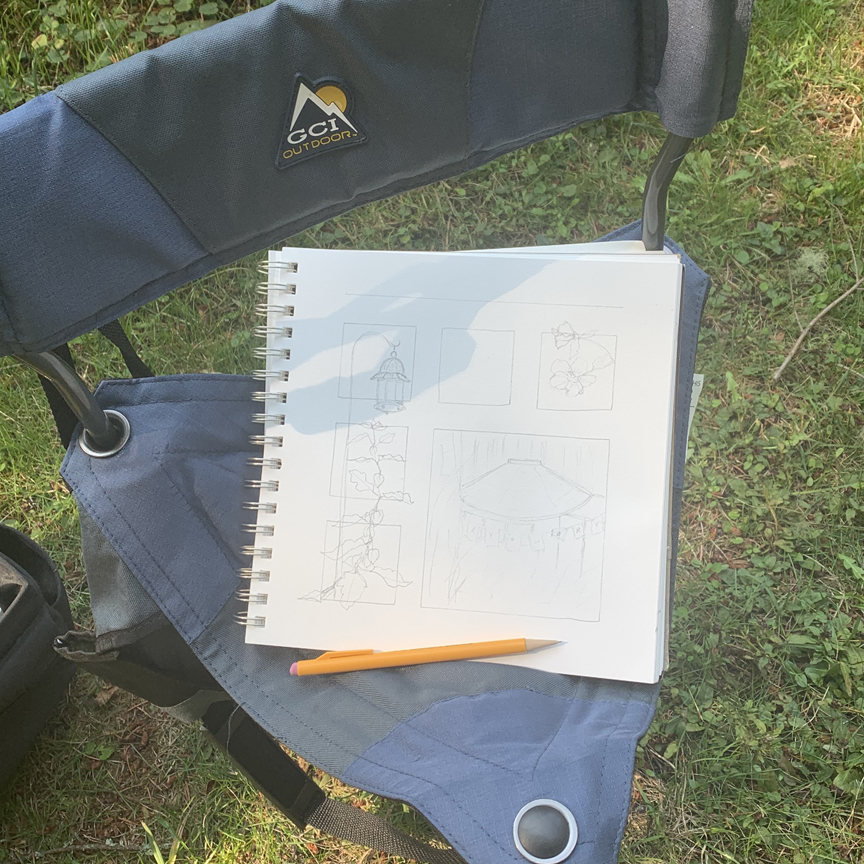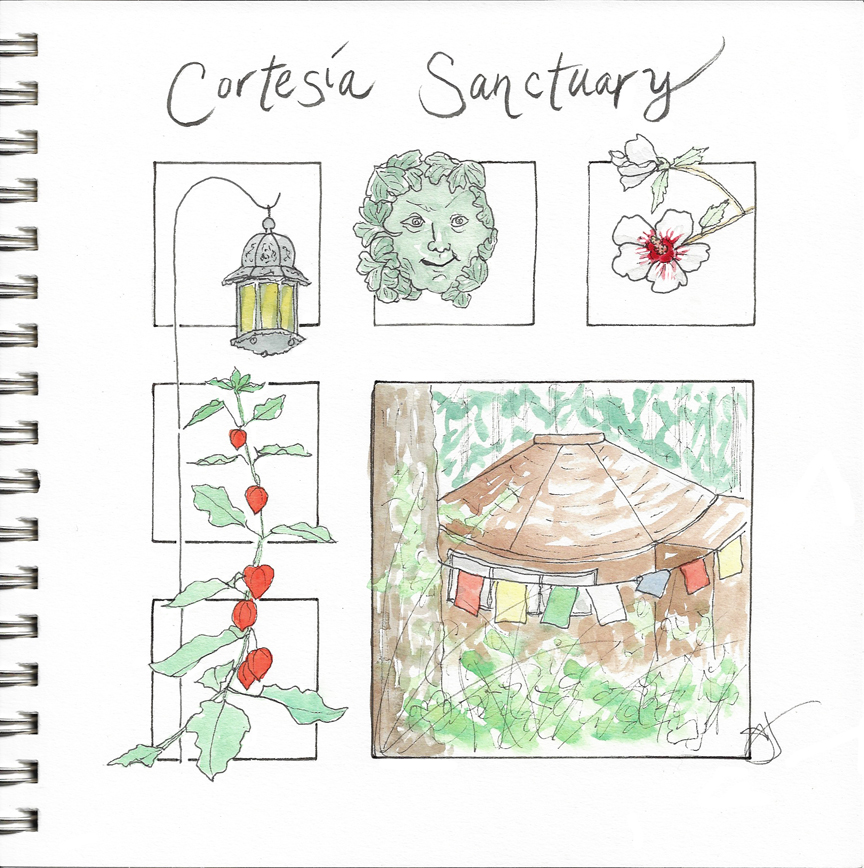 When Jane wasn't running around taking pictures of all of us, she was selecting special pieces of the garden to sketch.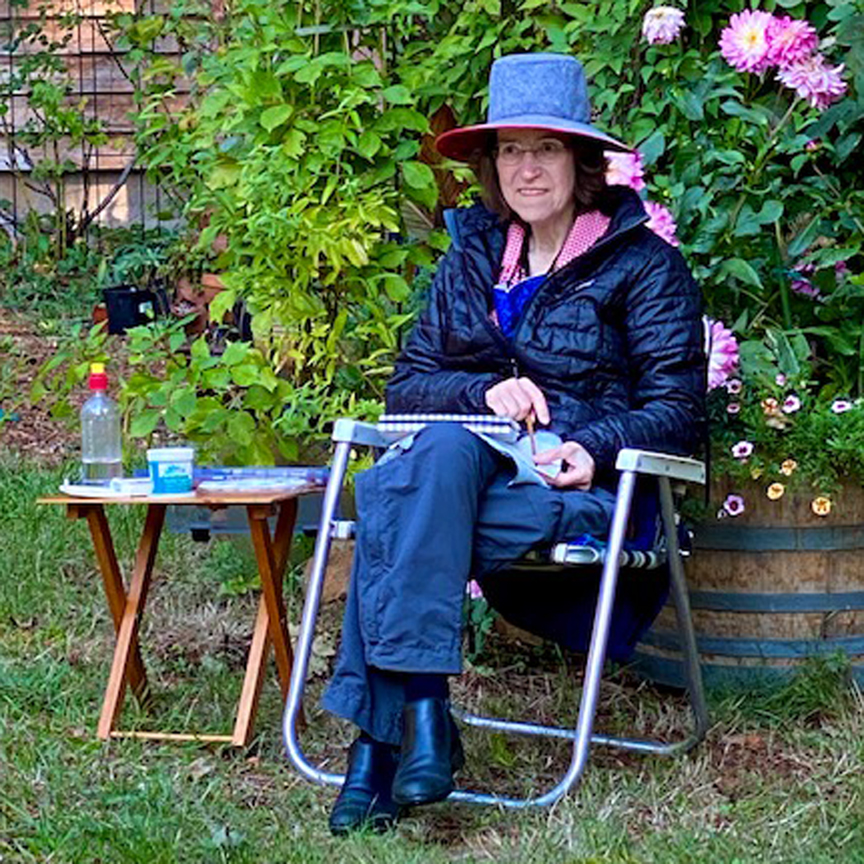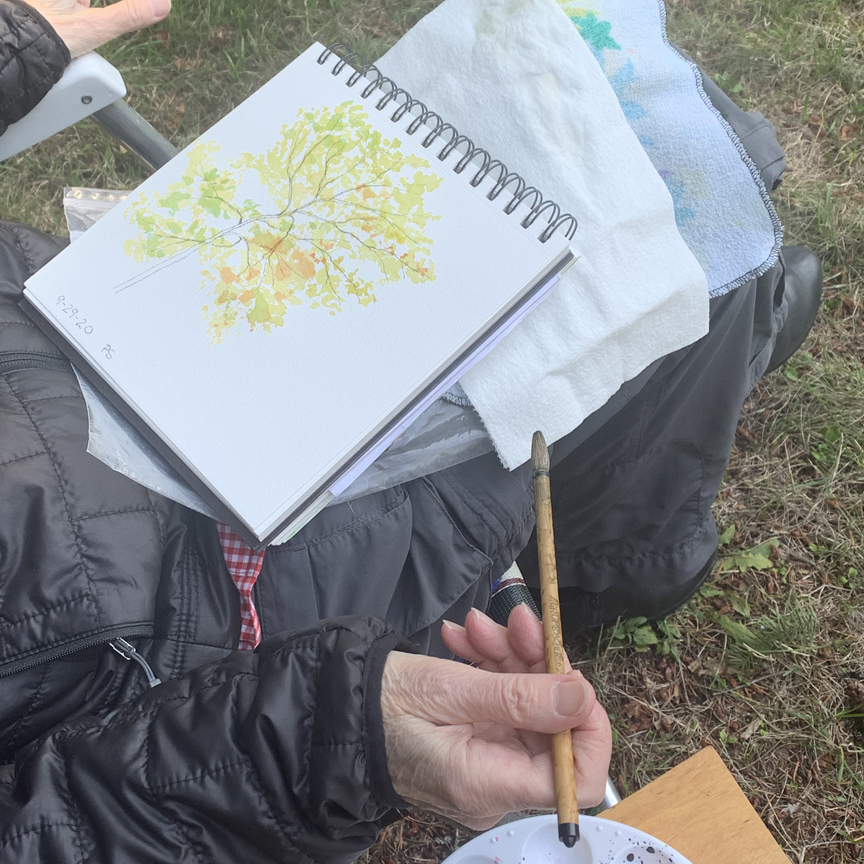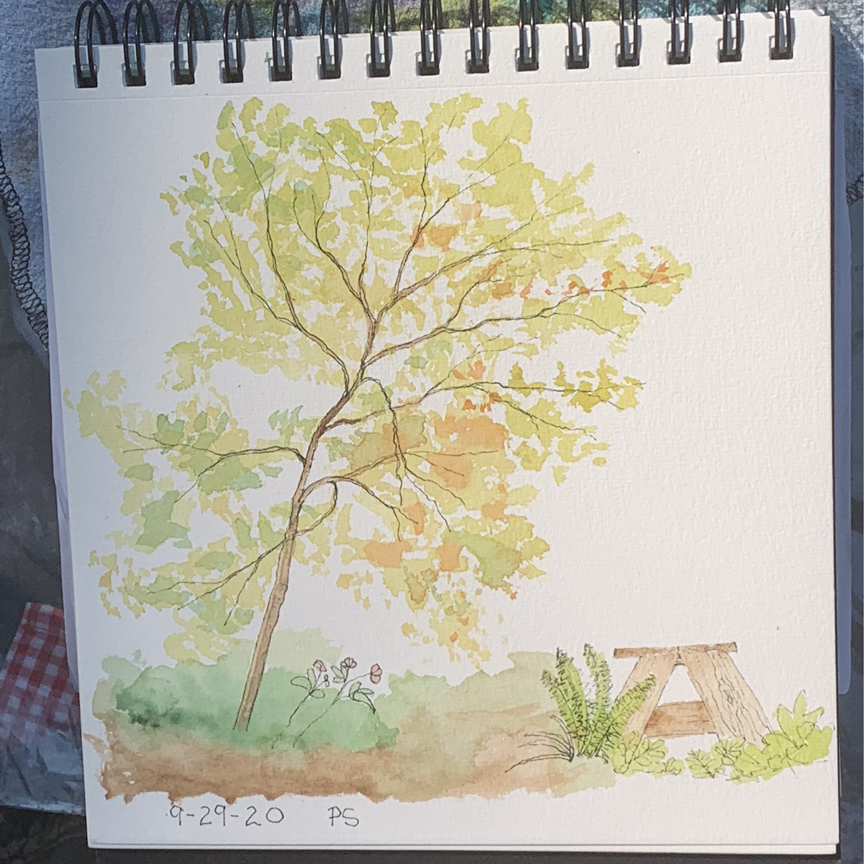 Peggy, who has a background of doing detailed acrylic paintings, is using the Japanese brush to loosen up, and it's working! Nice.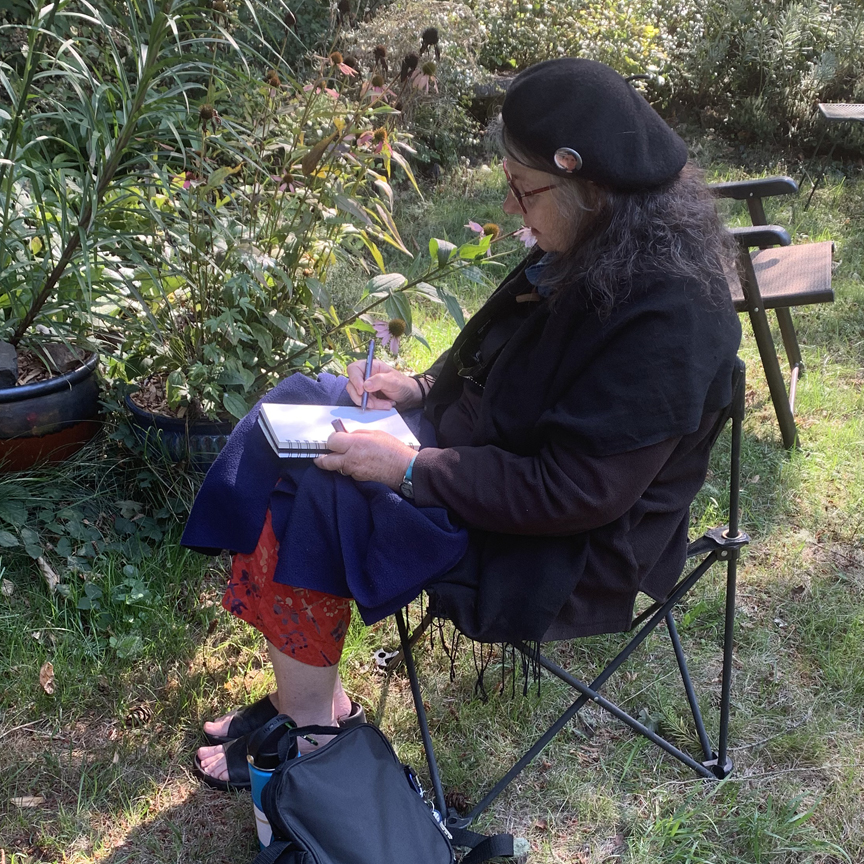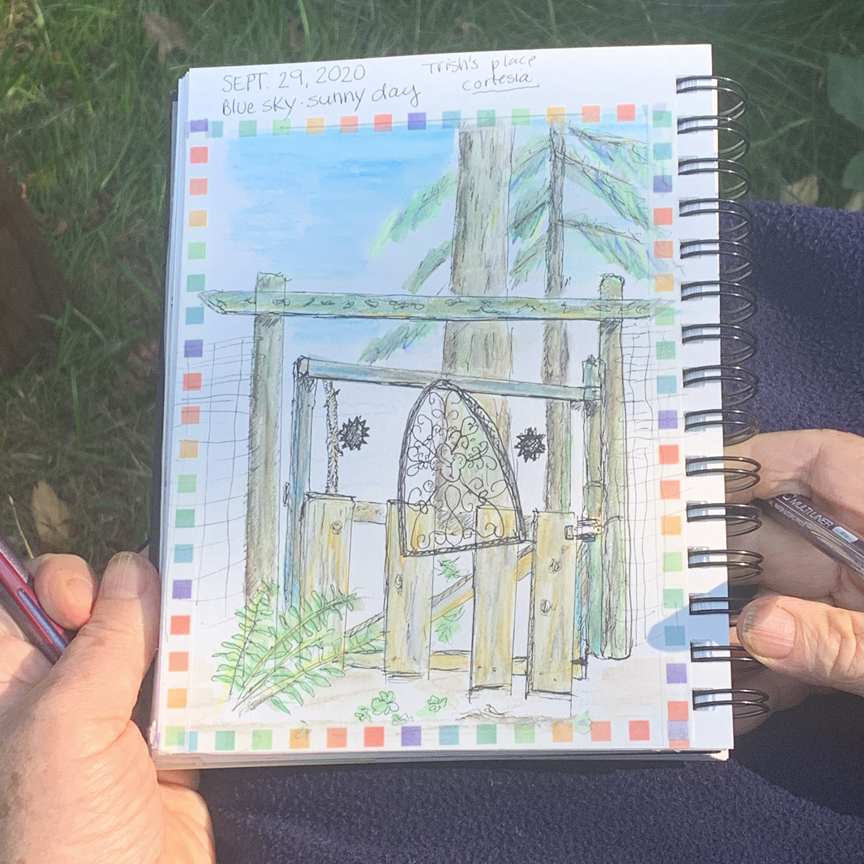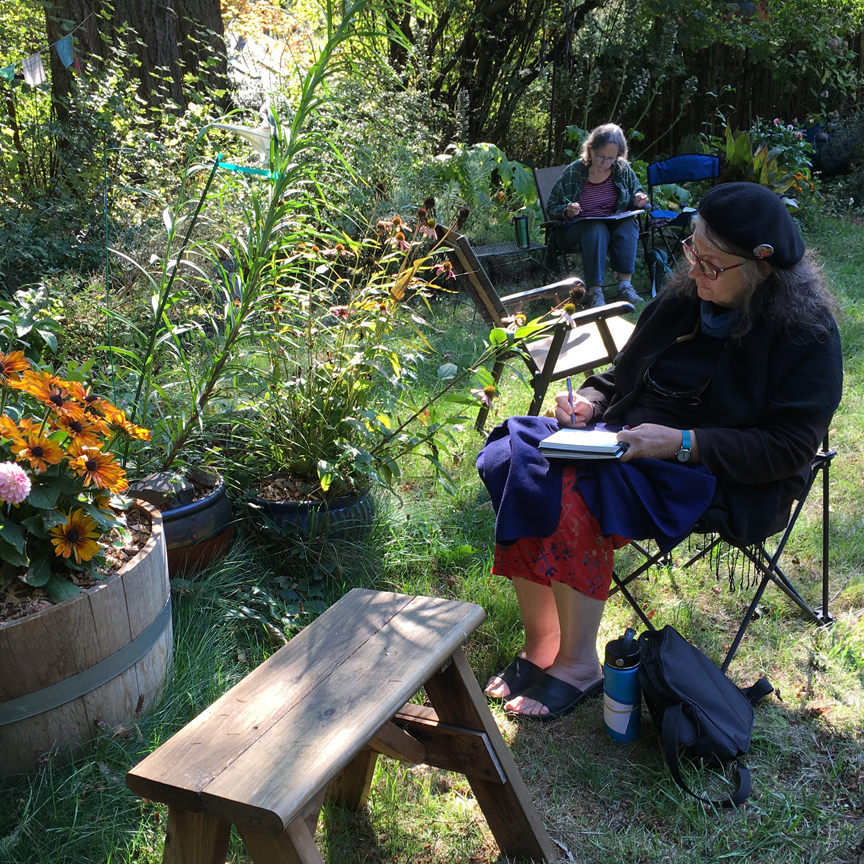 There's Laura! She sketched a decorative gate to the labyrinth, then added nearby plants. And who's that just beyond her? Marsha!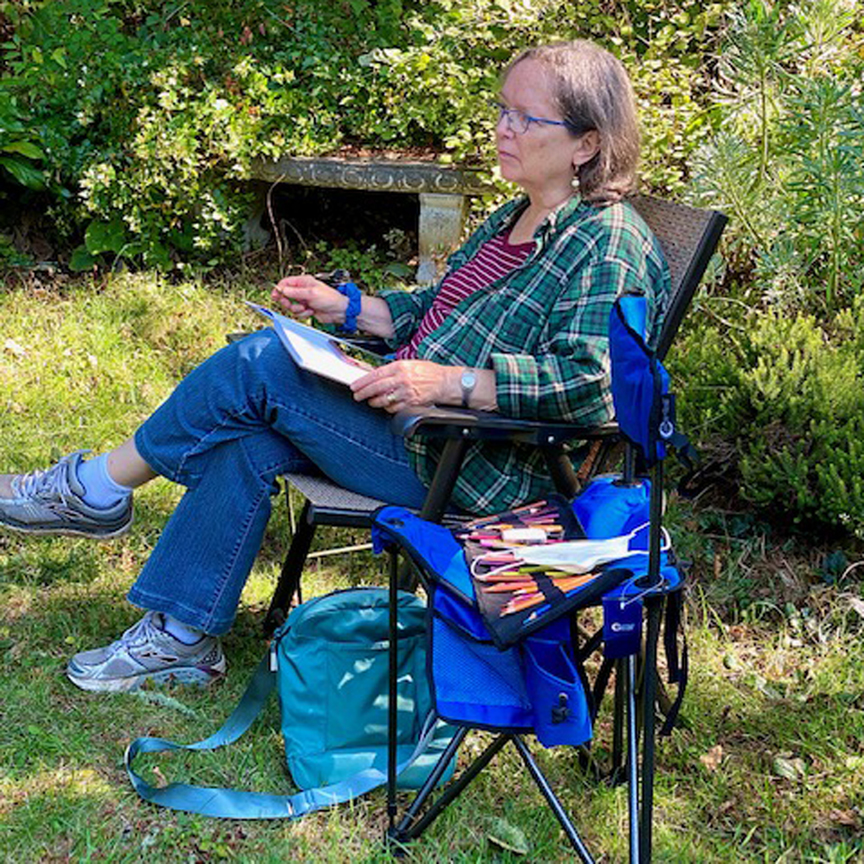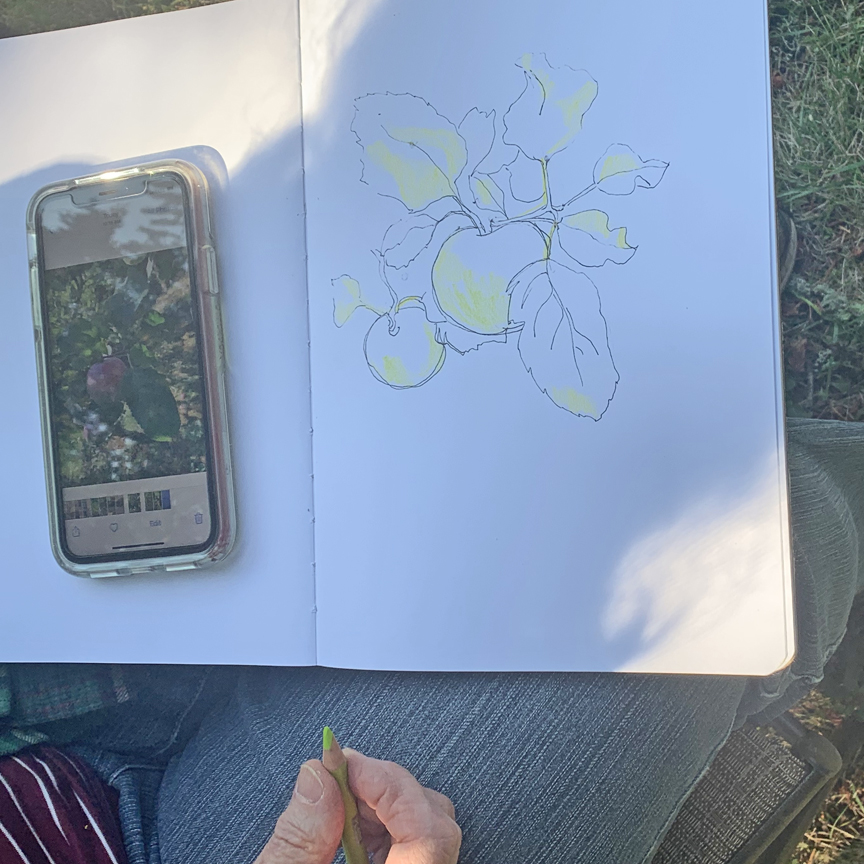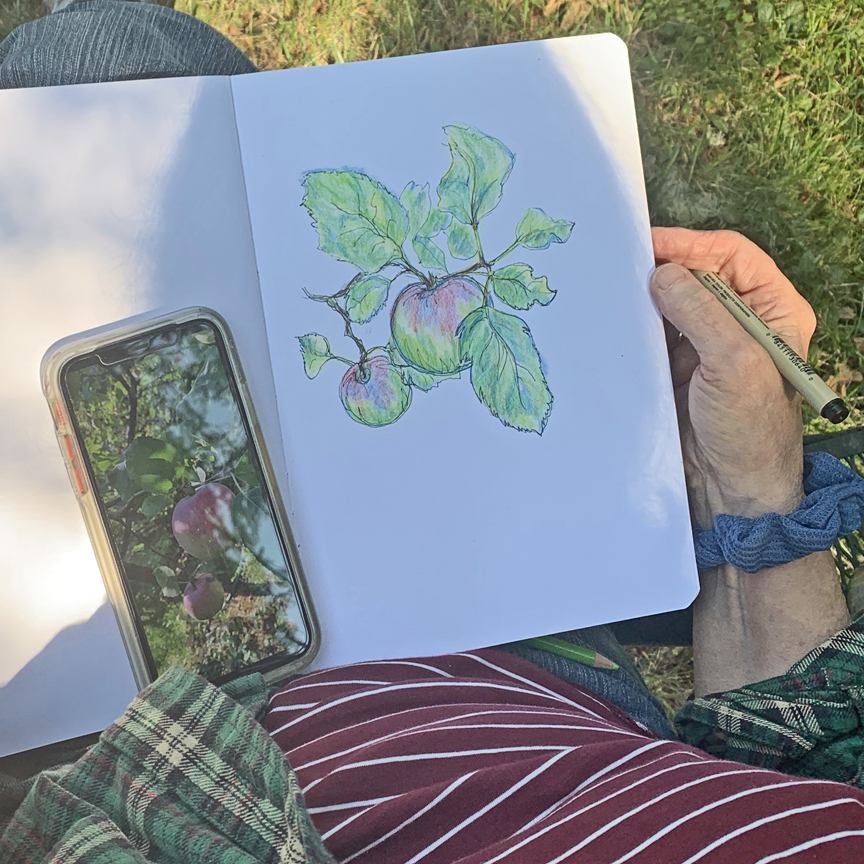 Always thinking ahead, Marsha found a secluded apple tree & took a photo of the fruit so she could sit with some of us to sketch it!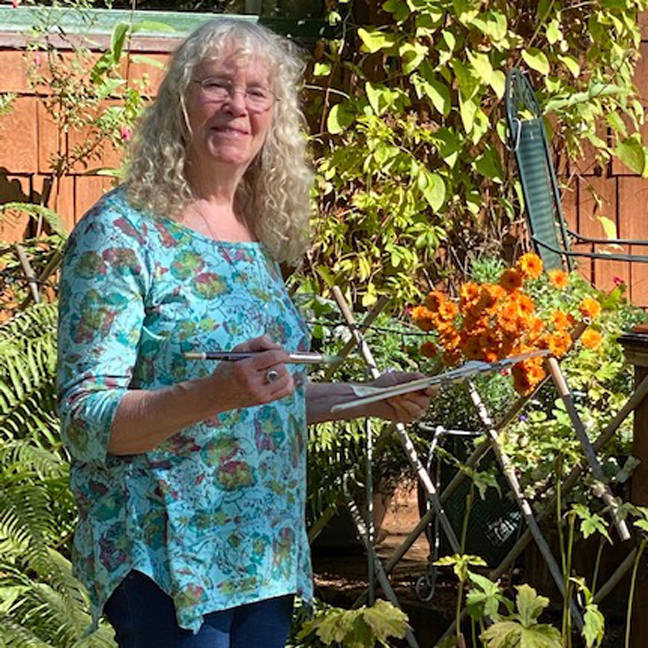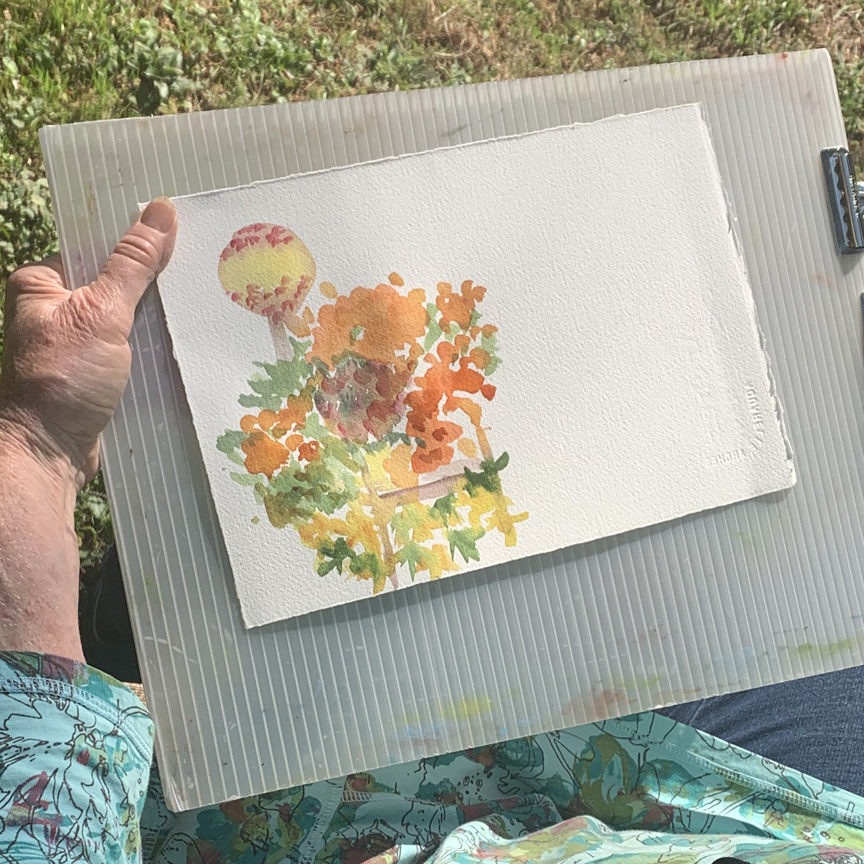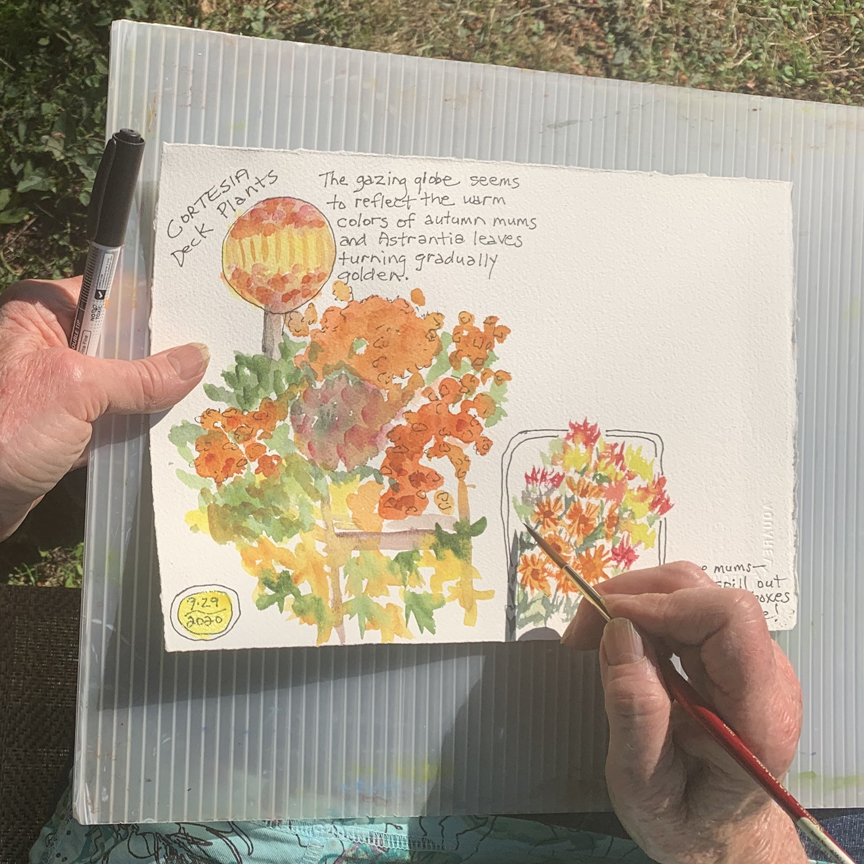 Our hostess, Tricia, has a distinctive sketching style – loose watercolor along with poetic commentary. Always interesting.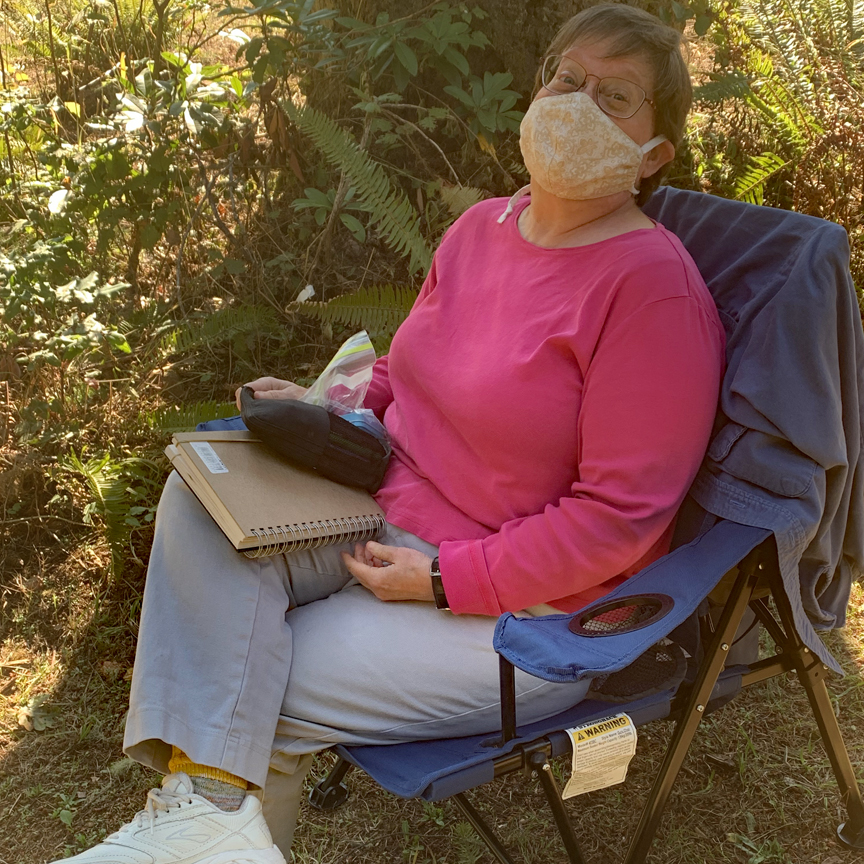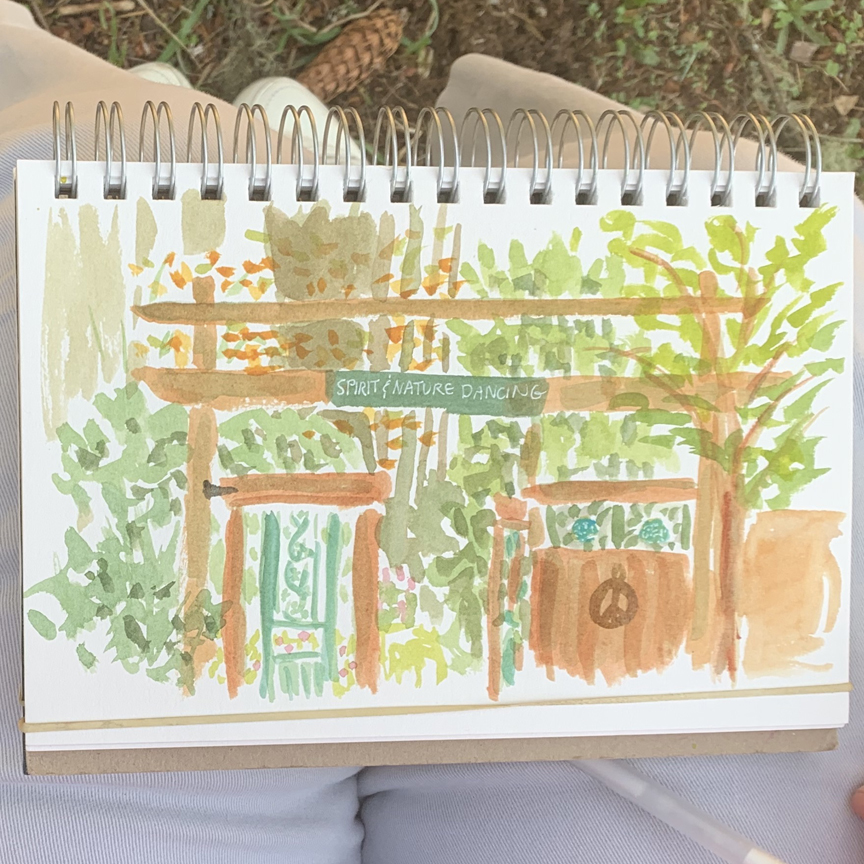 It's a challenge to find Cortesia, but Daisy made it and did a charming sketch of the garden gate entry, with hints of mystery.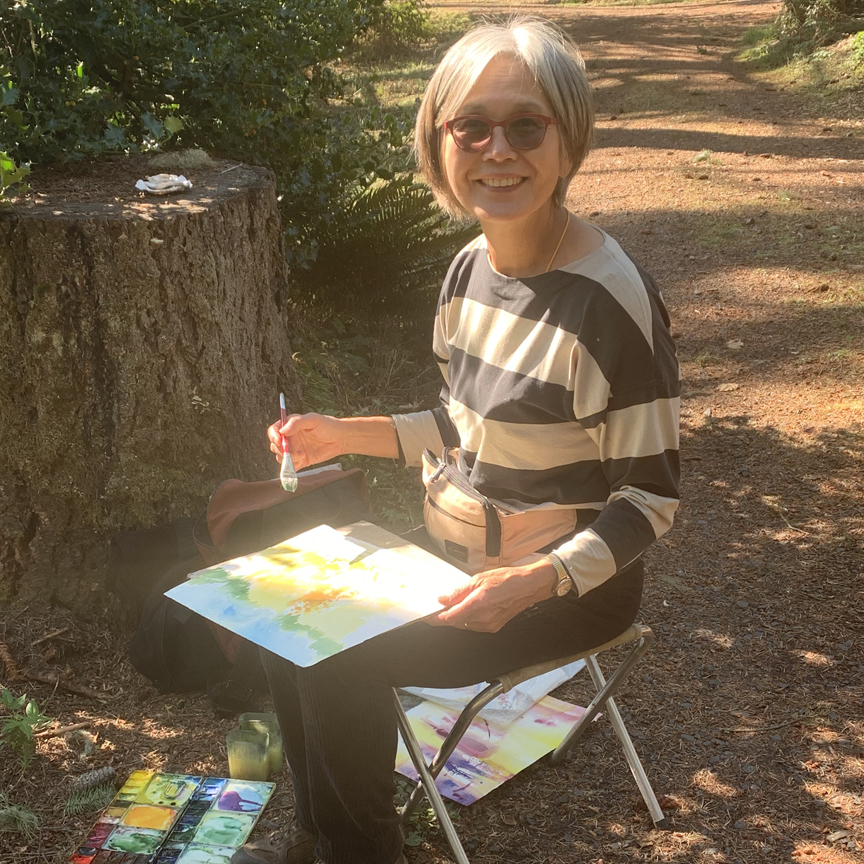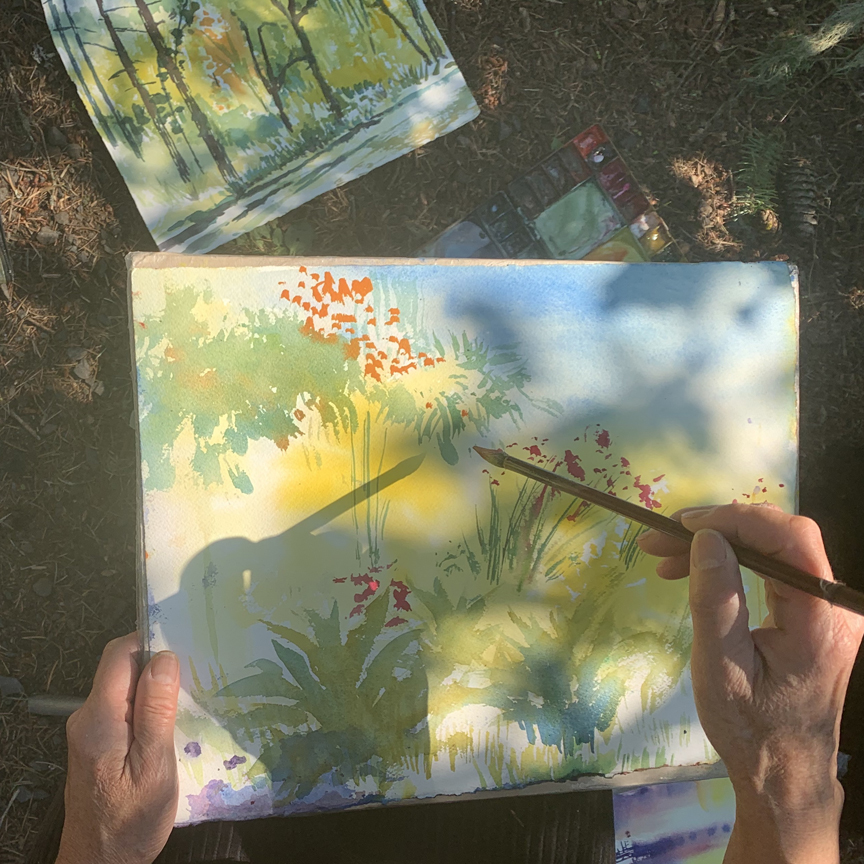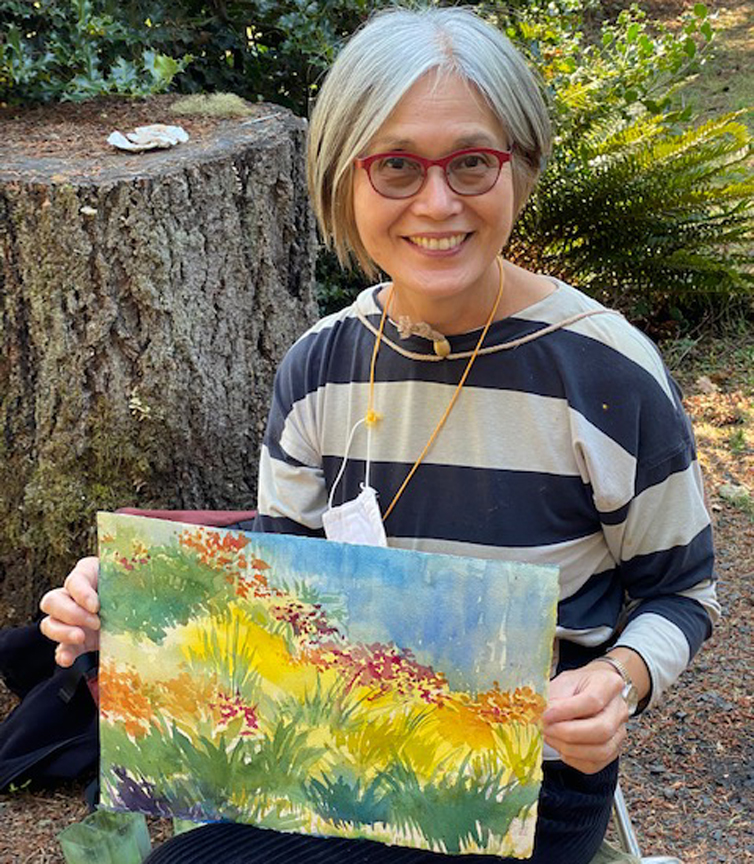 Satoko took a break in her busy schedule to come sketch with us, & we love watching her watercolor sketches as they develop.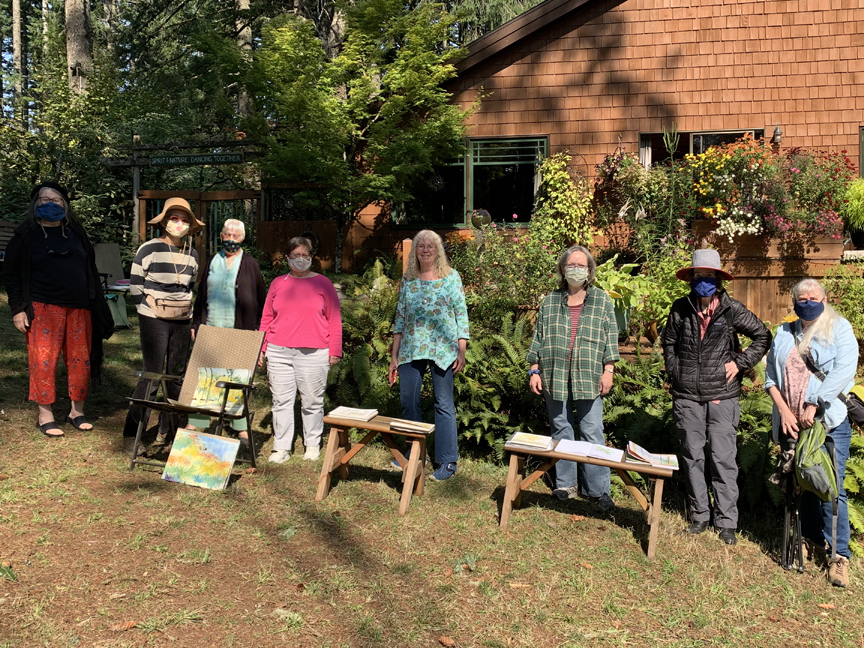 Show & tell time! Laura, Satoko, Jane,Daisy, Tricia, Marsha, Peggy, and Danita line up behind their work on display. What did we see?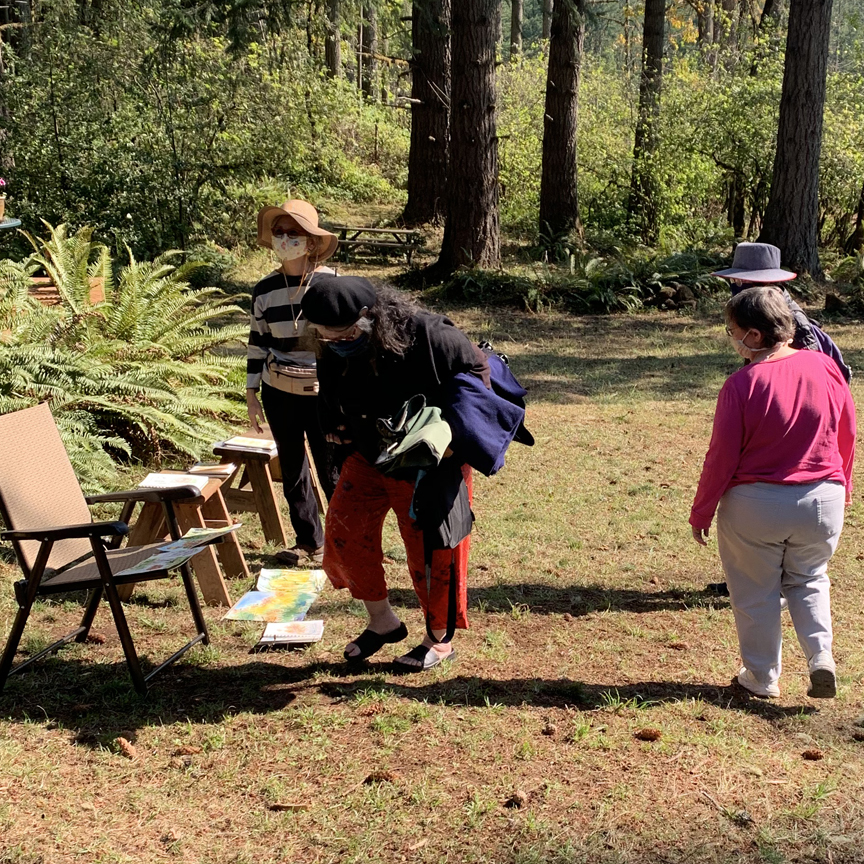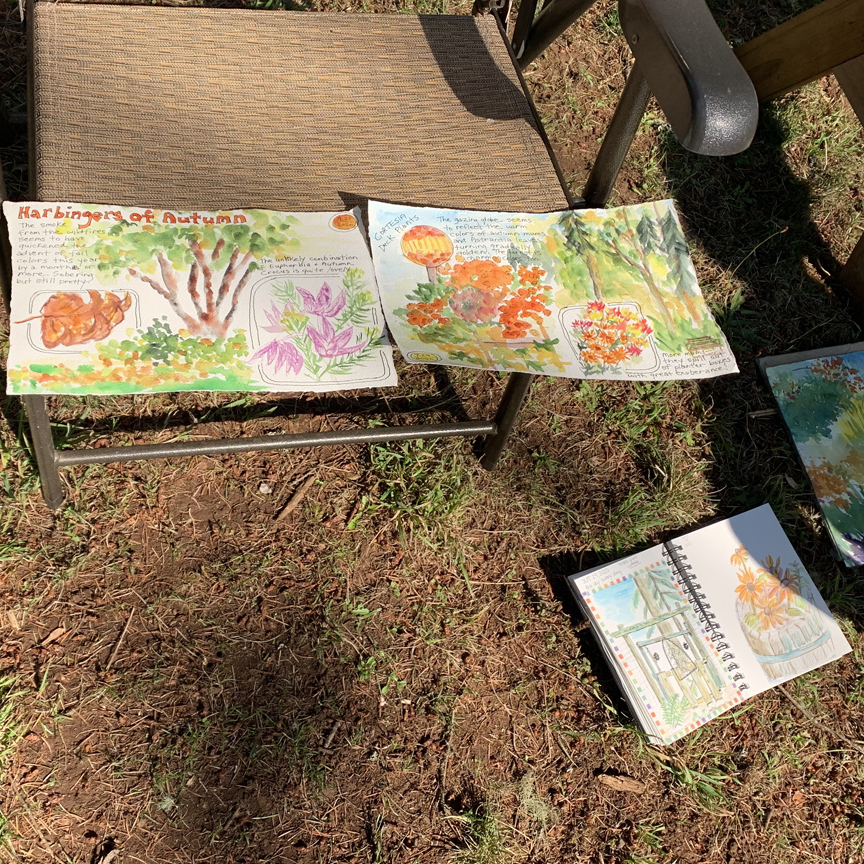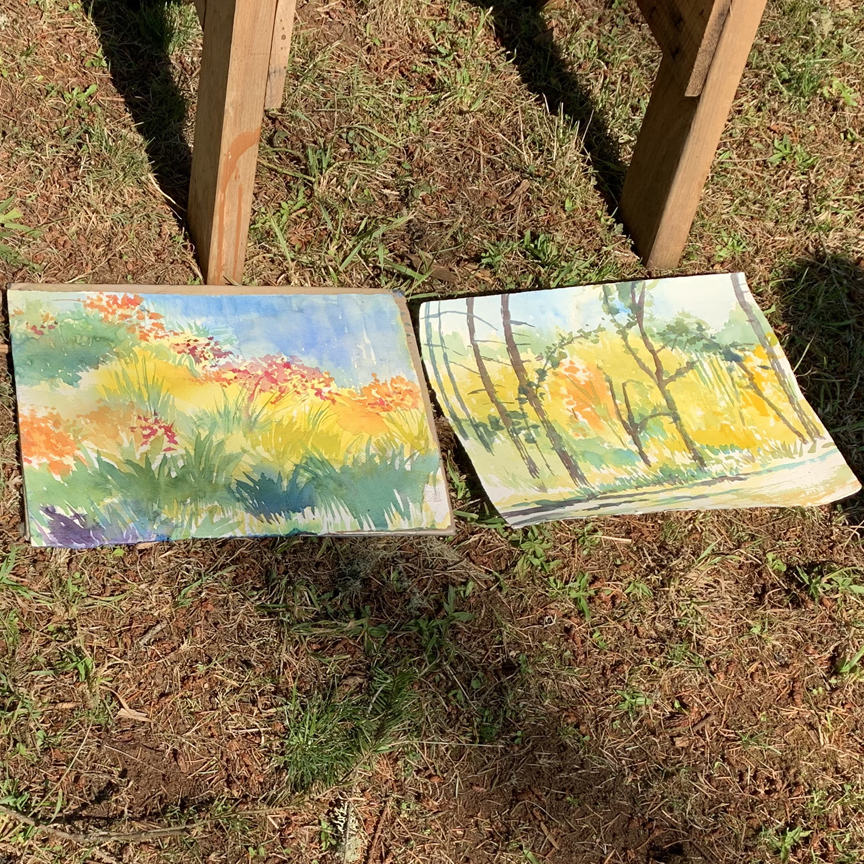 Satoko, Laura, & Daisy lay out their work for viewing. First Tricia's two sketches with Laura's two; then Satoko's lovely watercolors.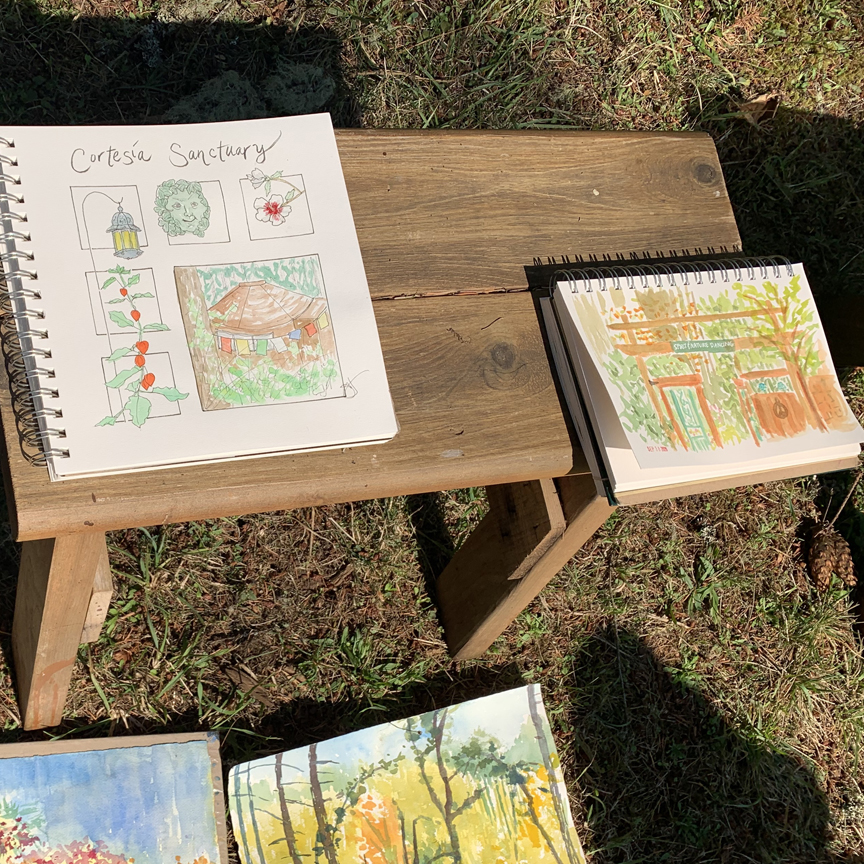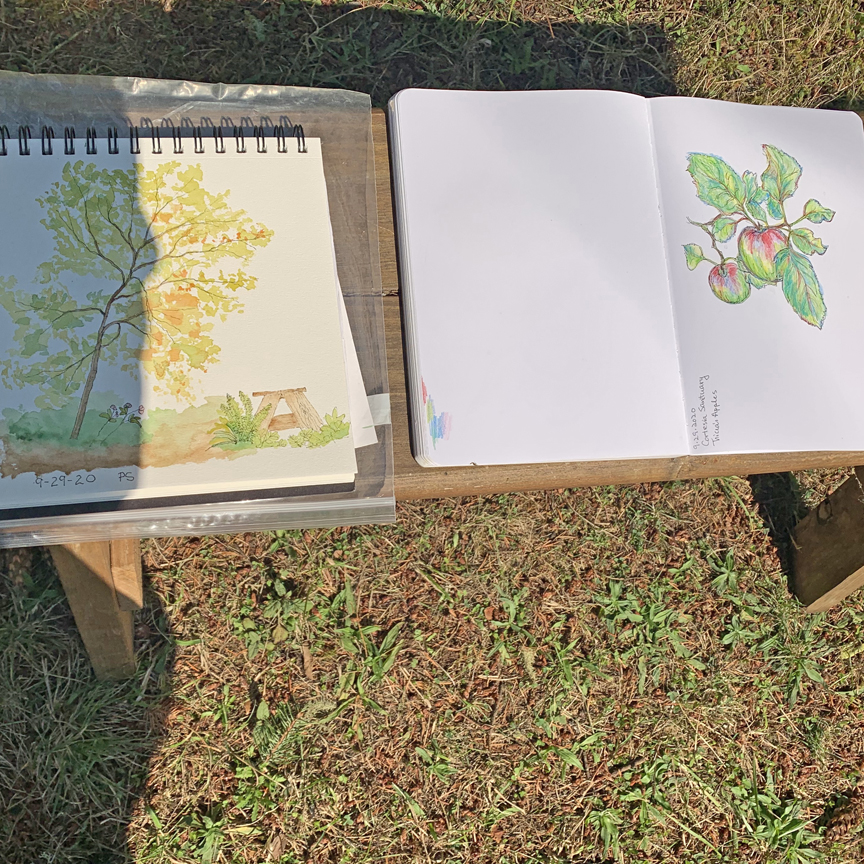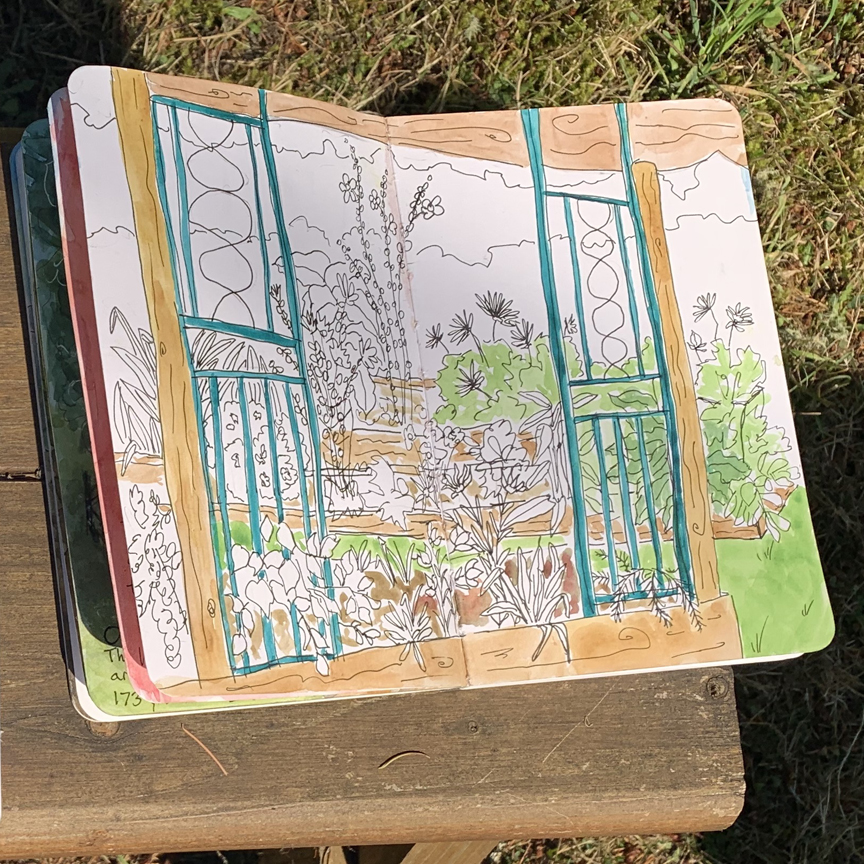 Sketches by Jane & Daisy; Peggy & Marsha; Danita. Great time!