Owen Rose Garden, Eugene, OR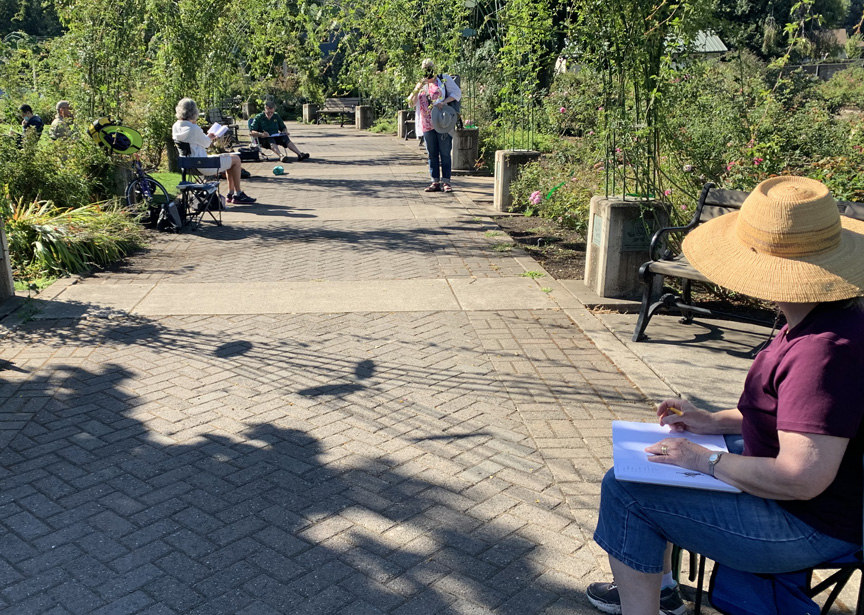 Sun lovers: Taro, Hugh, Sandy, Jim, Danita, Marsha.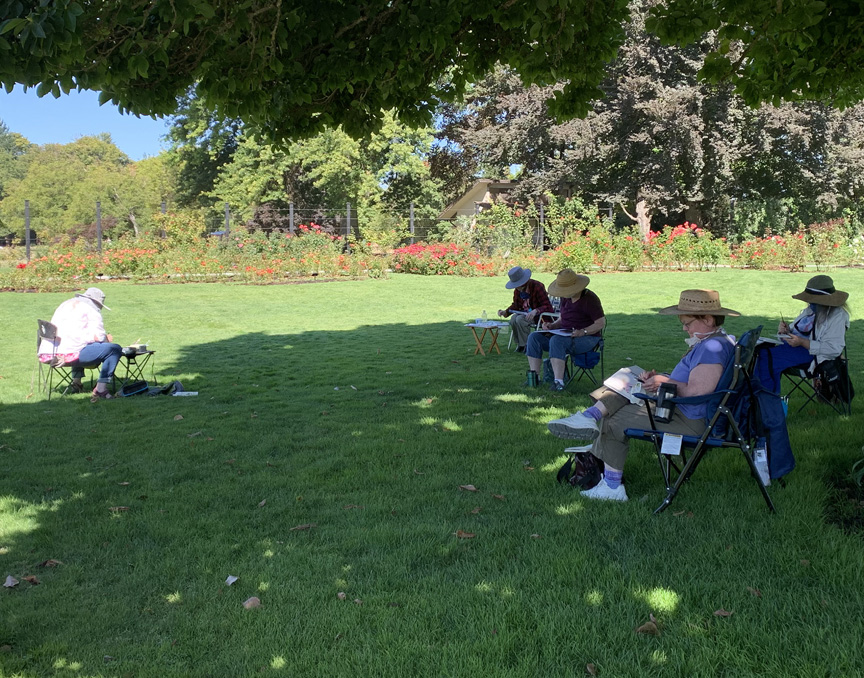 In the shade of the trees: Danita, Peggy, Marsha, Daisy, Laura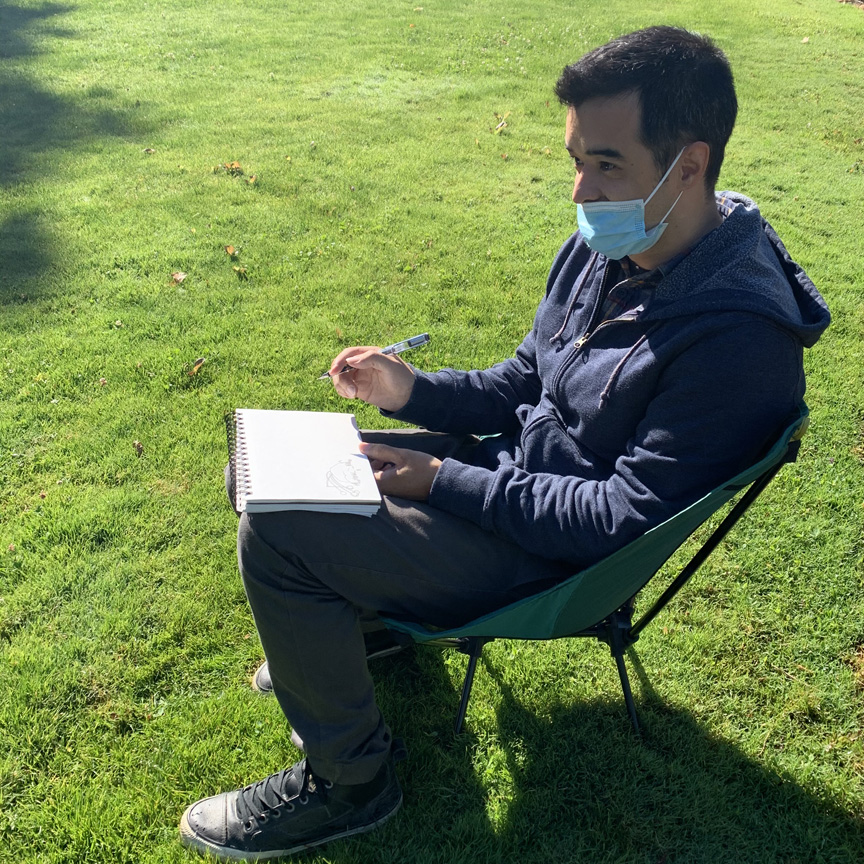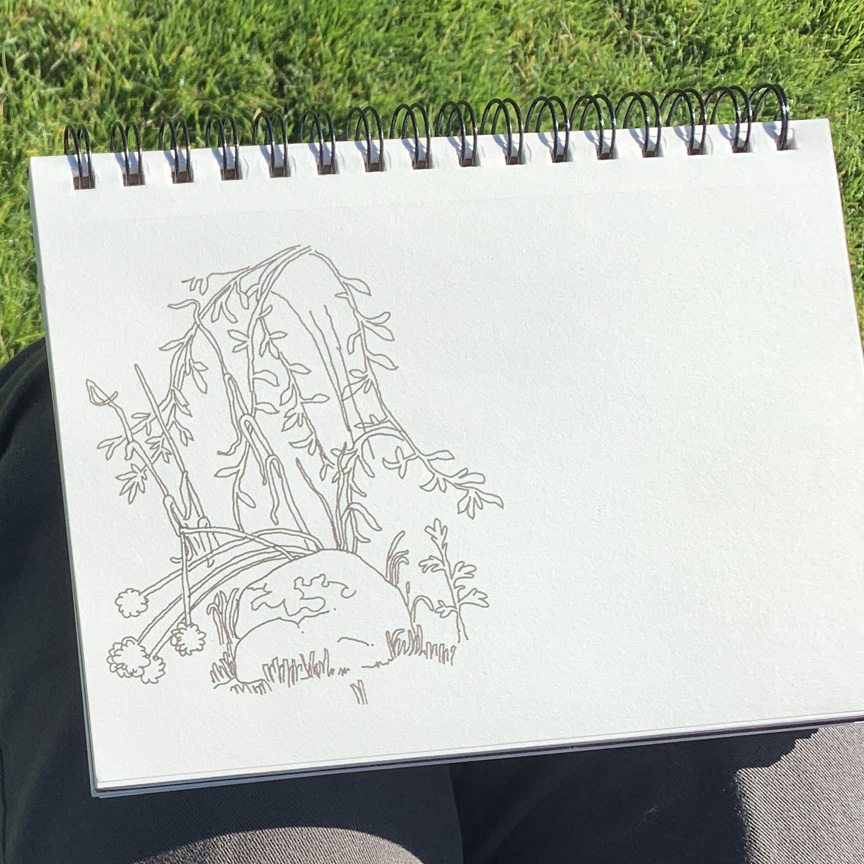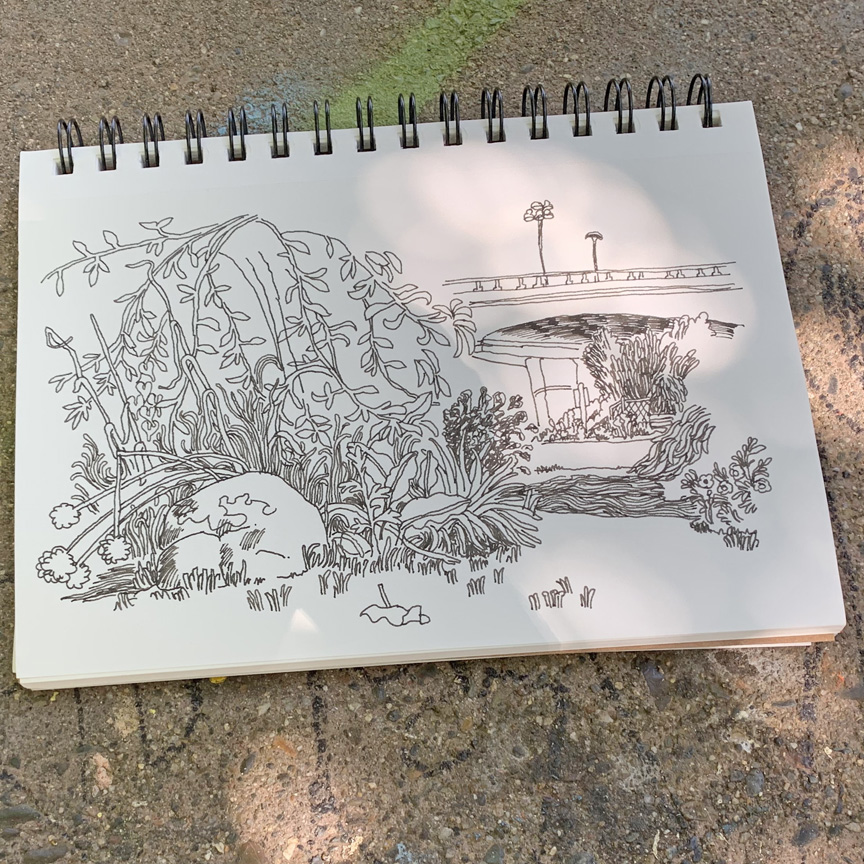 Taro was new to the group, but he fit right in. We all appreciated his graphic approach, starting with a rock & ending with an overpass!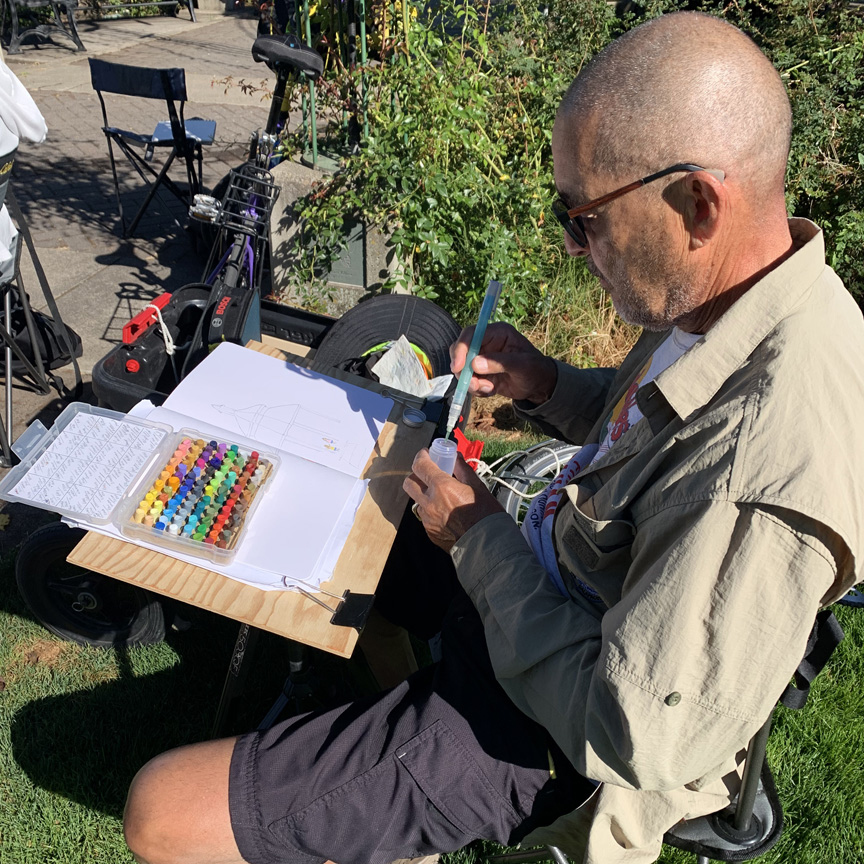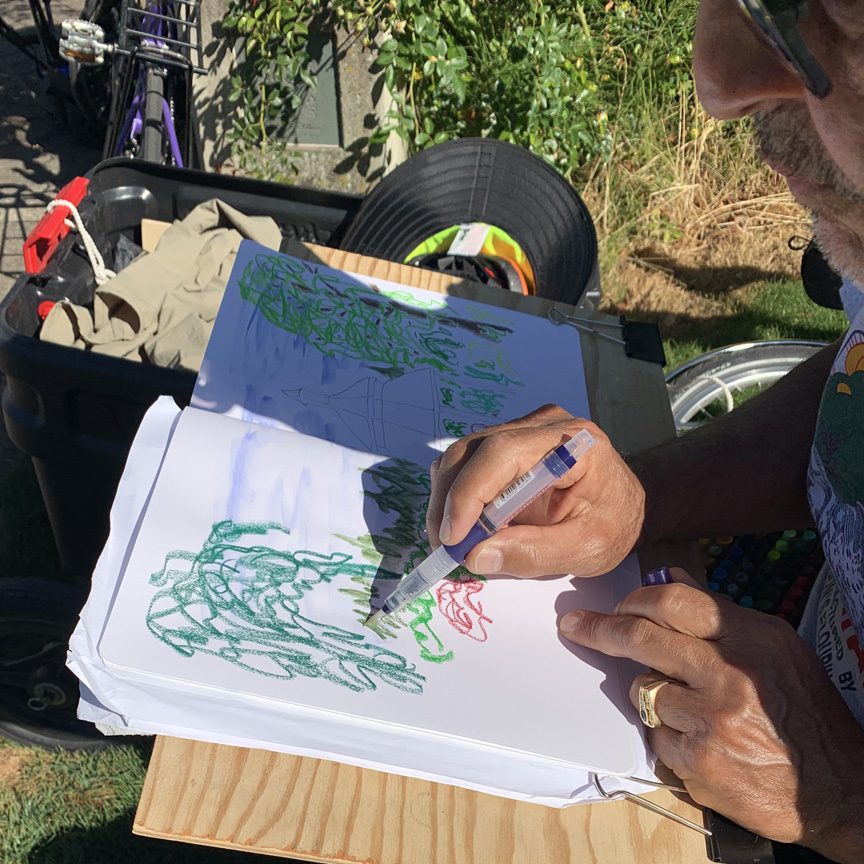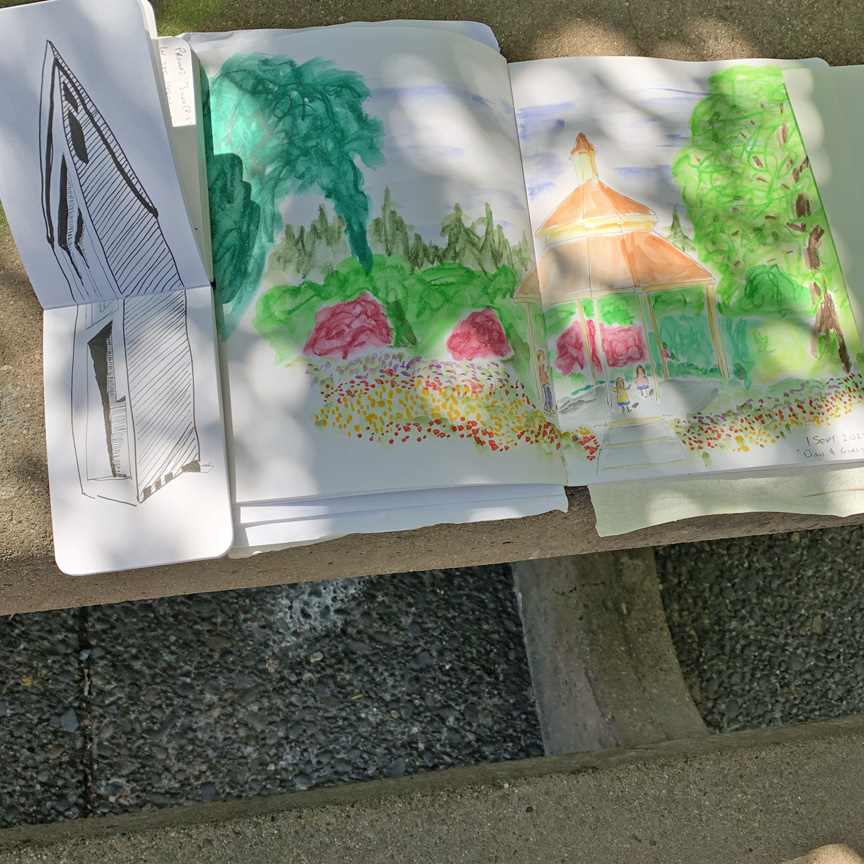 Hugh is so ambitious – the garden with gazebo with water soluble crayon, and then a black & white building in ink.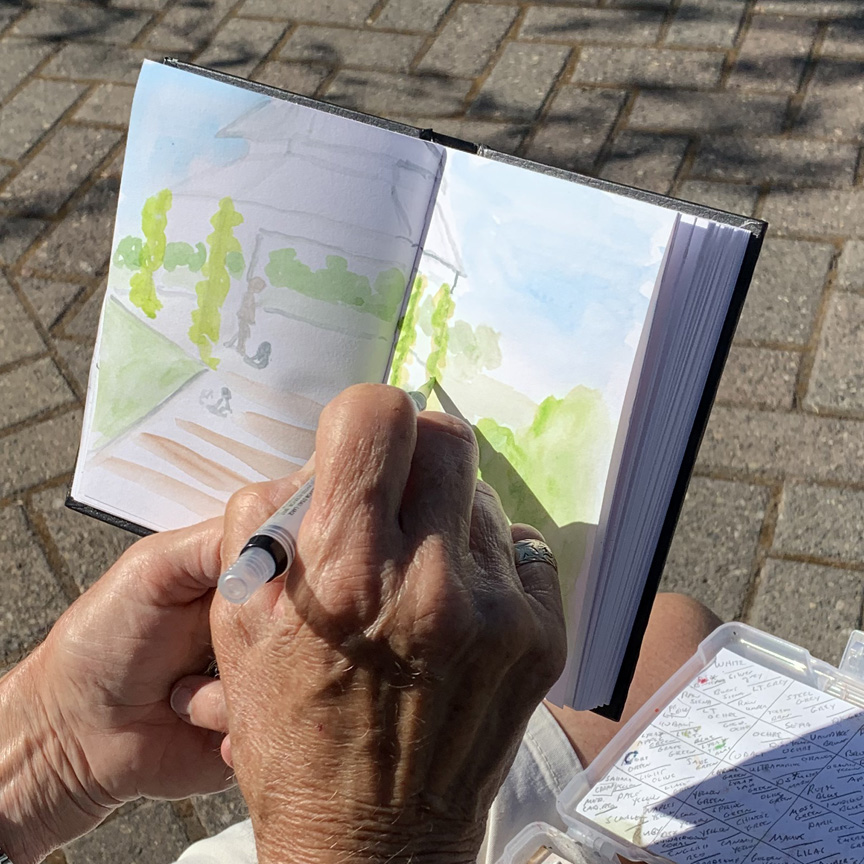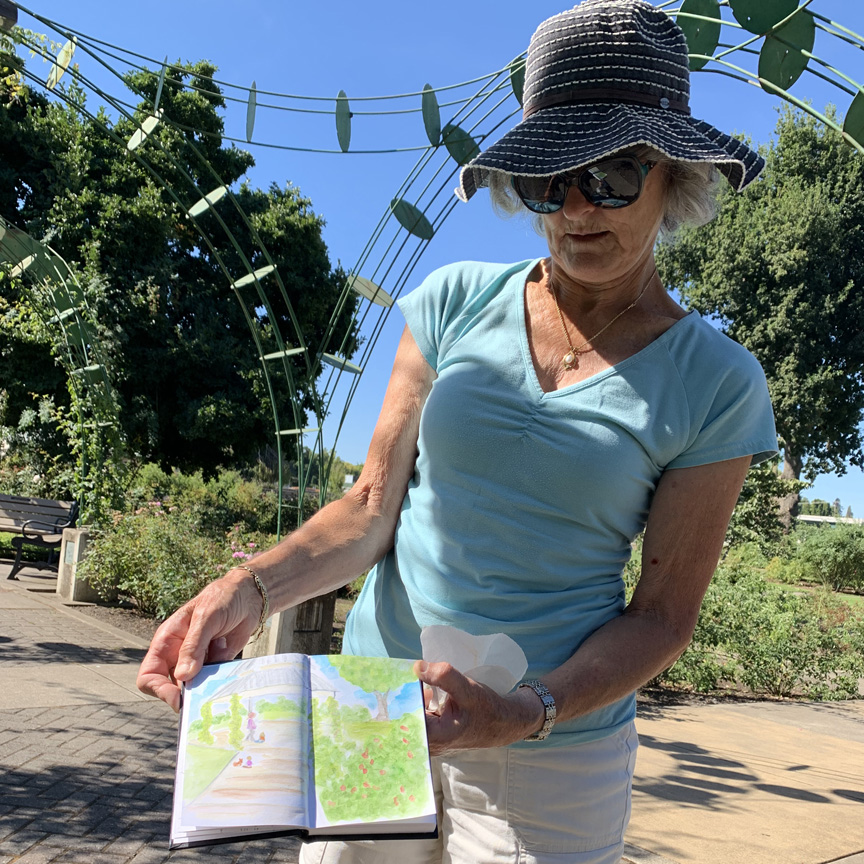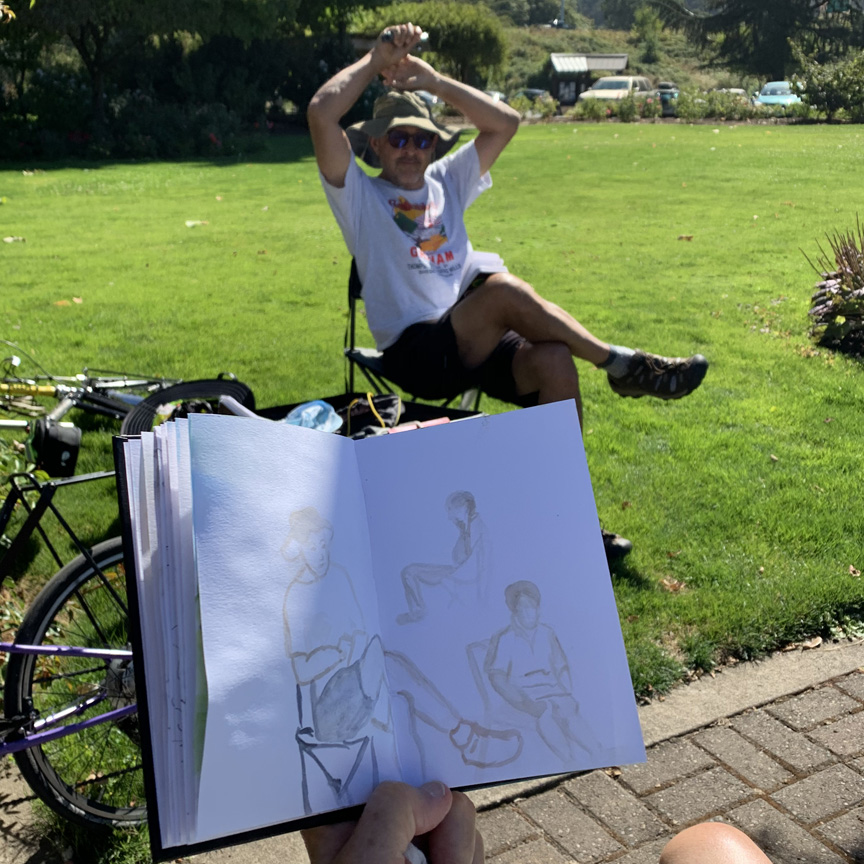 Sandy sketched the gazebo & garden, too, in her small travel sketchbook. Then she went on to sketch the amenable models.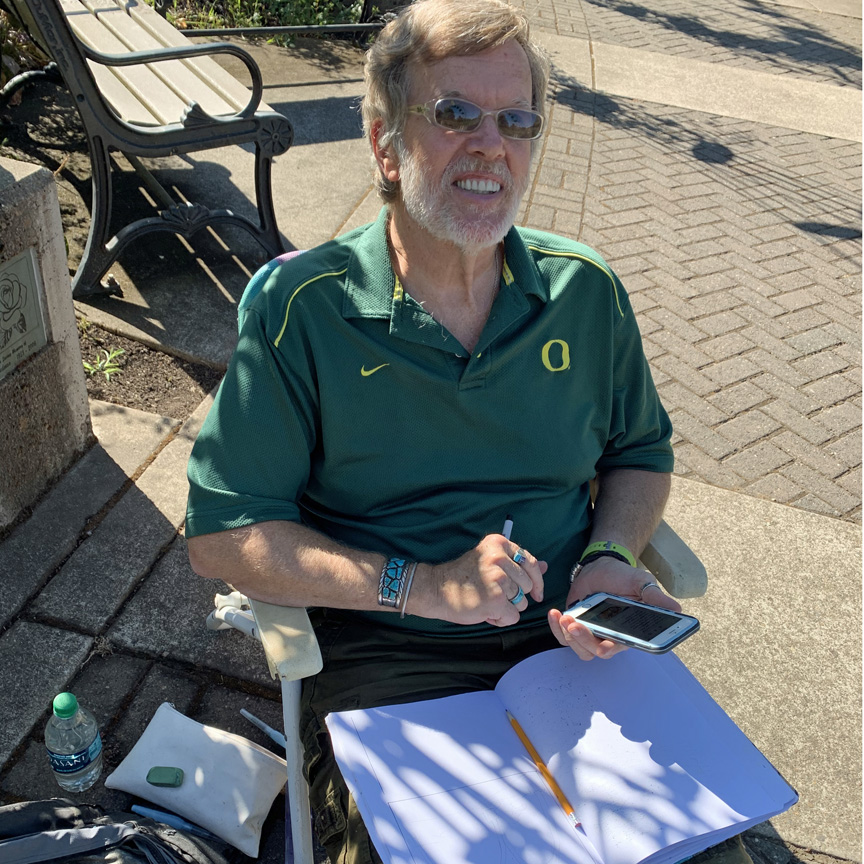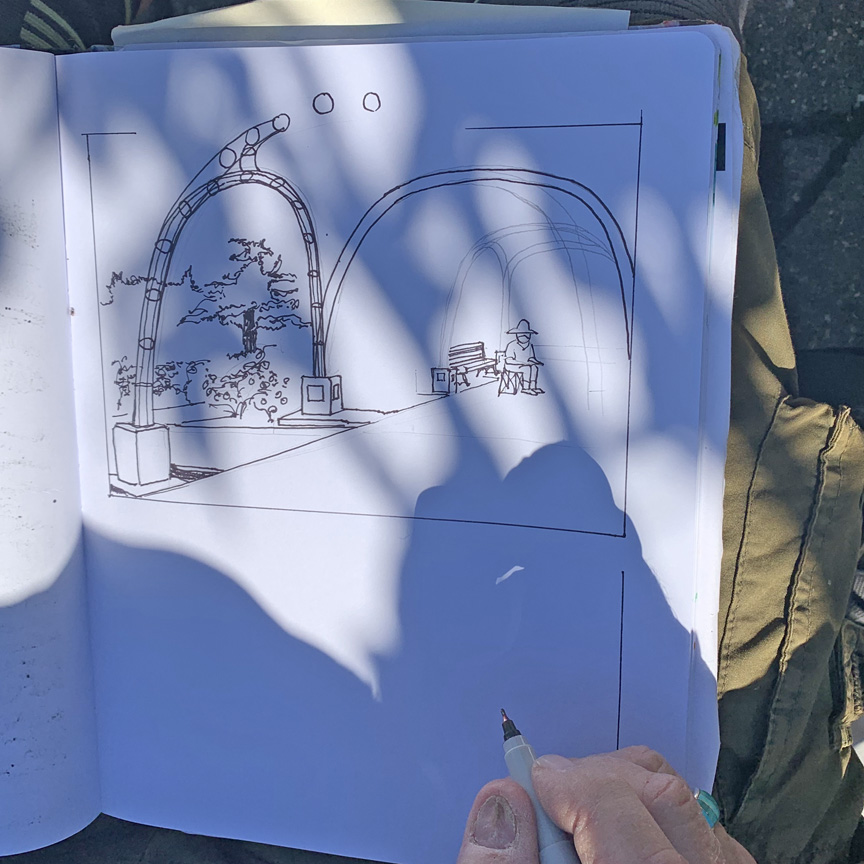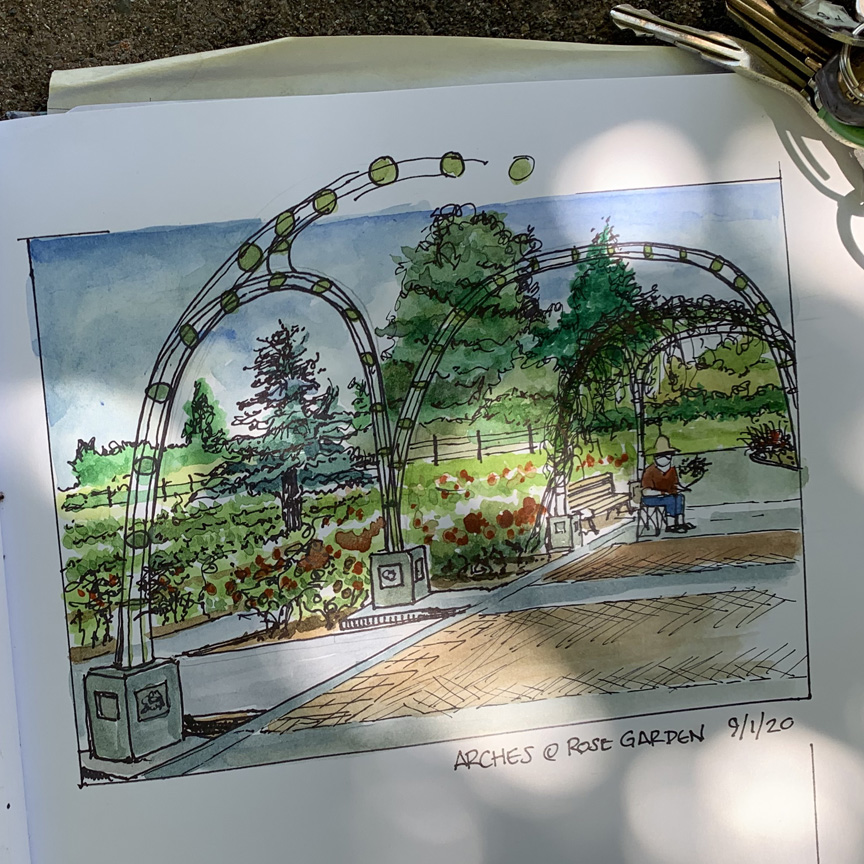 Jim noticed the metal arches above Sandy's head. A few light pencil guidelines, and he was off with ink & watercolor. Fantastic!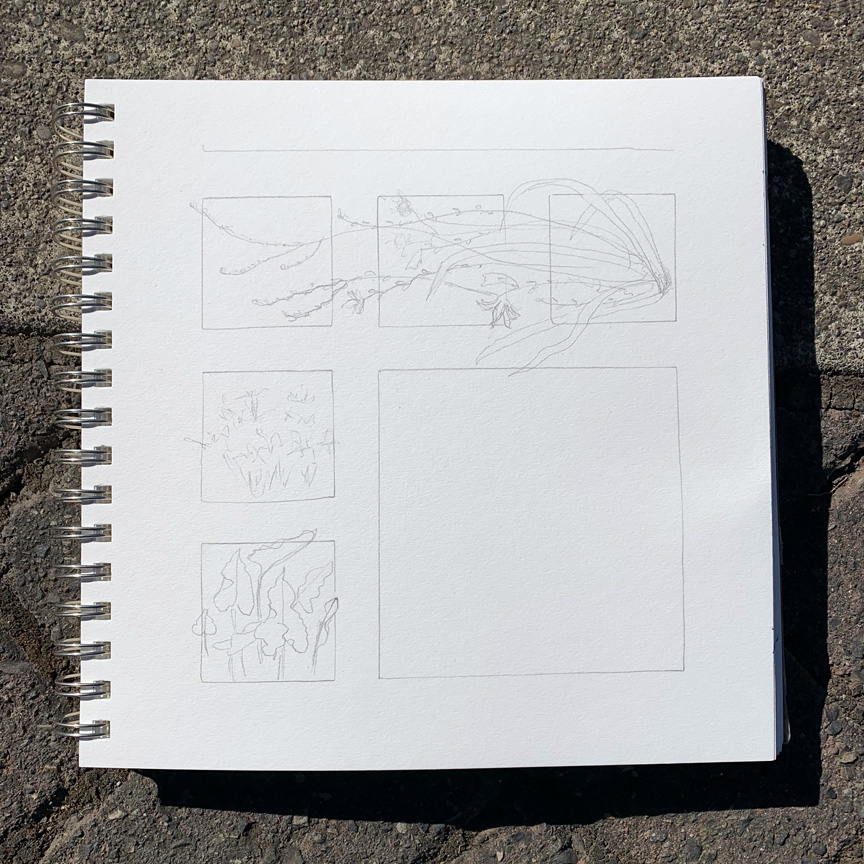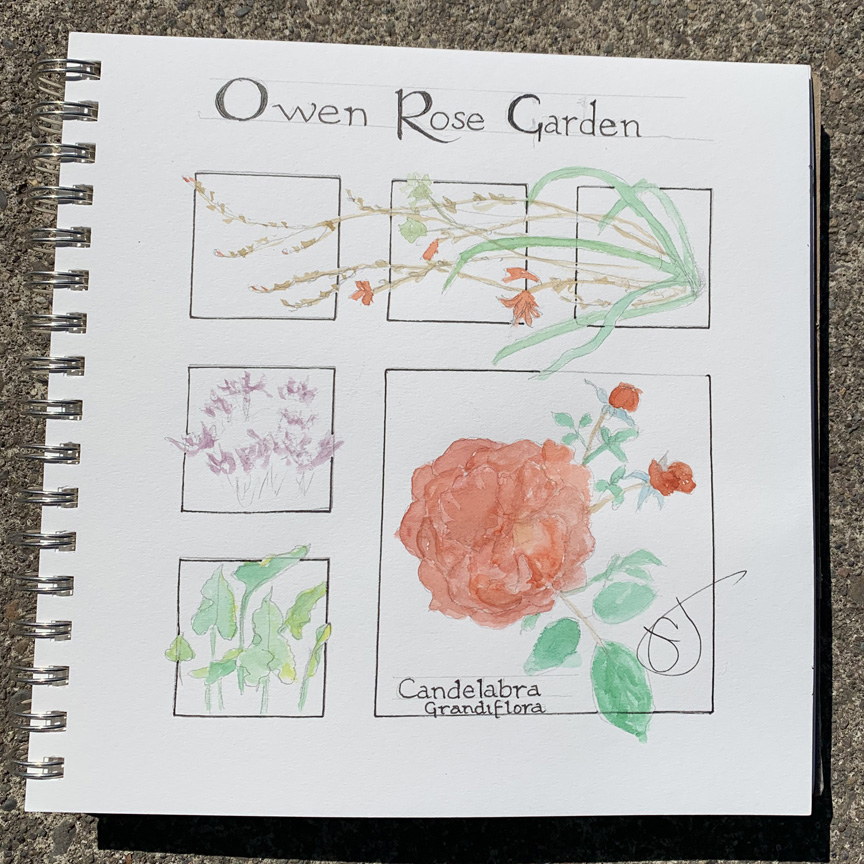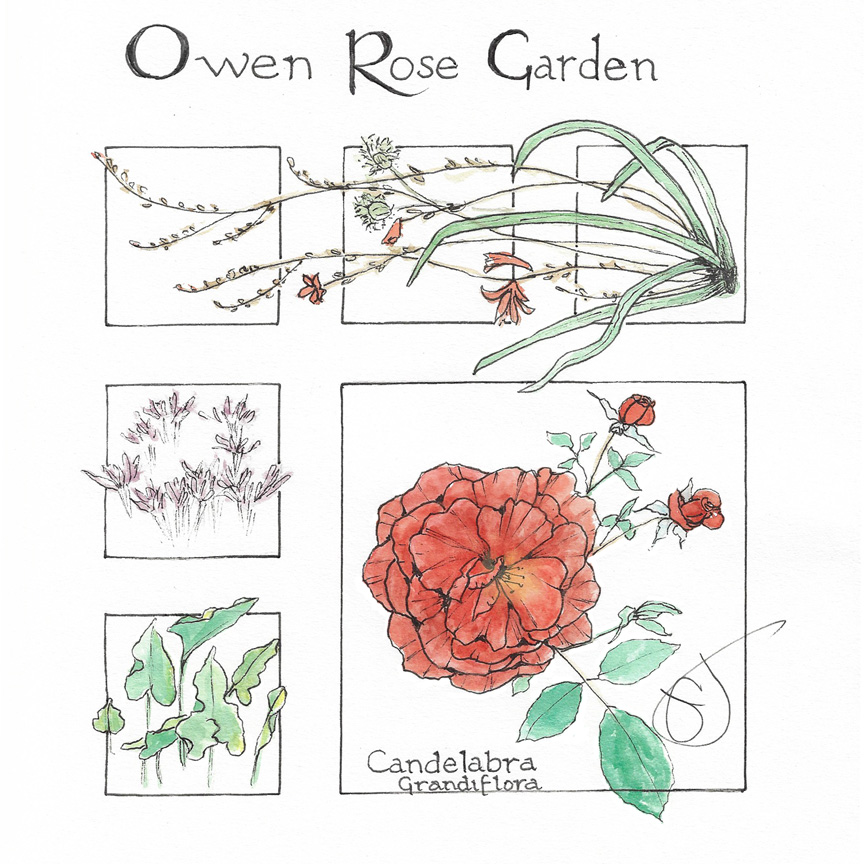 The frame format works well for Jane to do some vignettes of various plants in the garden – there are more than roses here!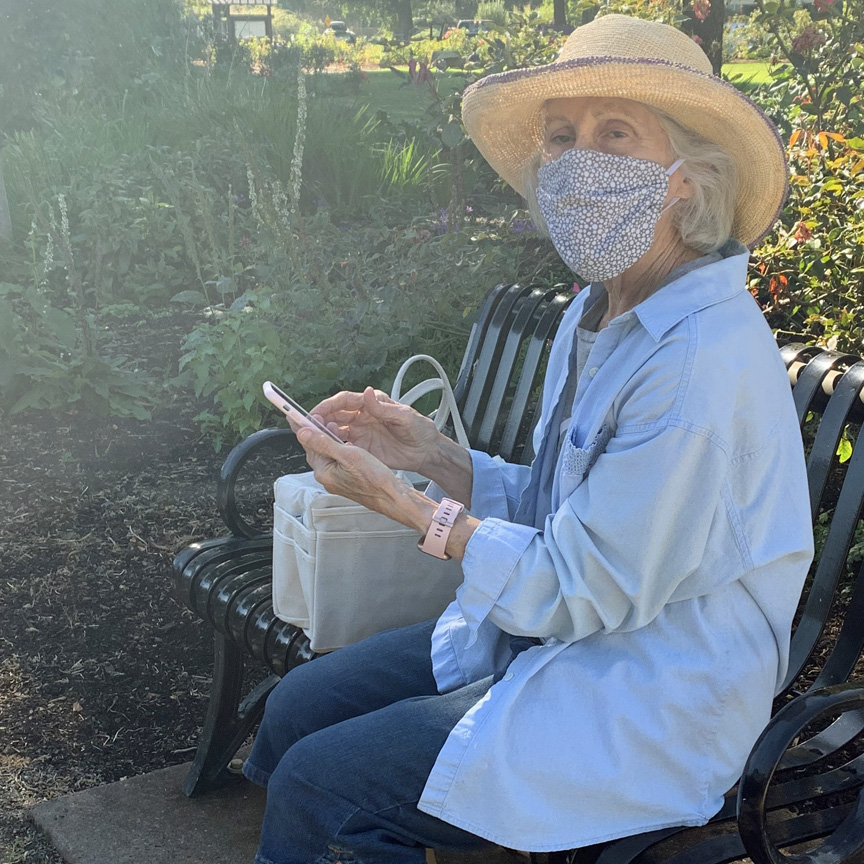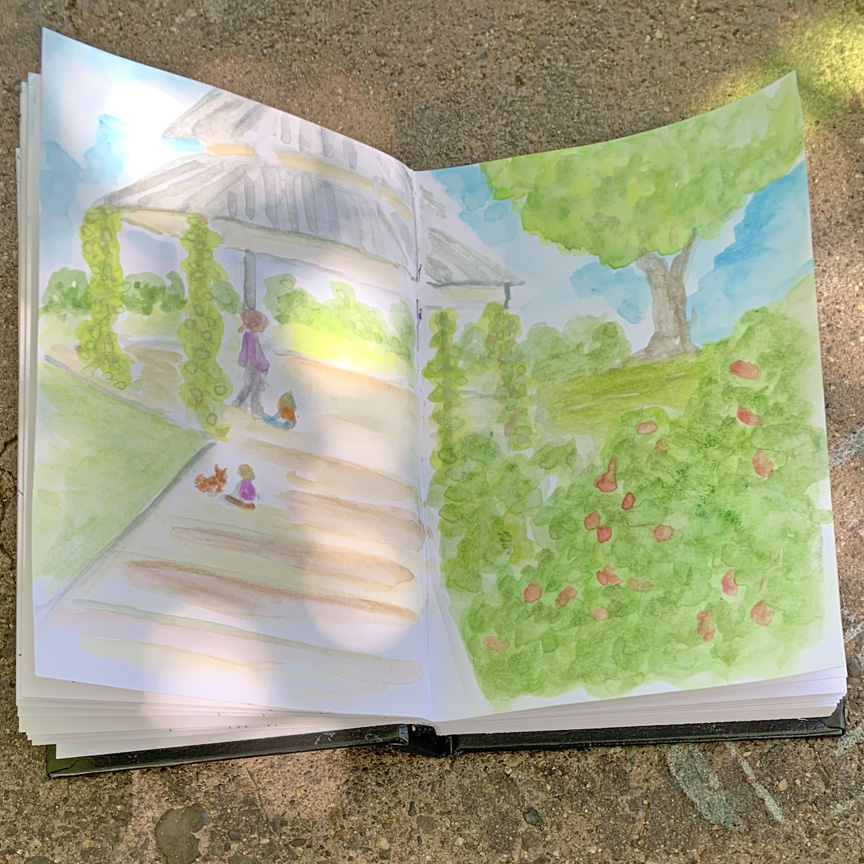 Barb So had a hard time choosing a subject, then did a delightful job of sketching kids playing in the gazebo.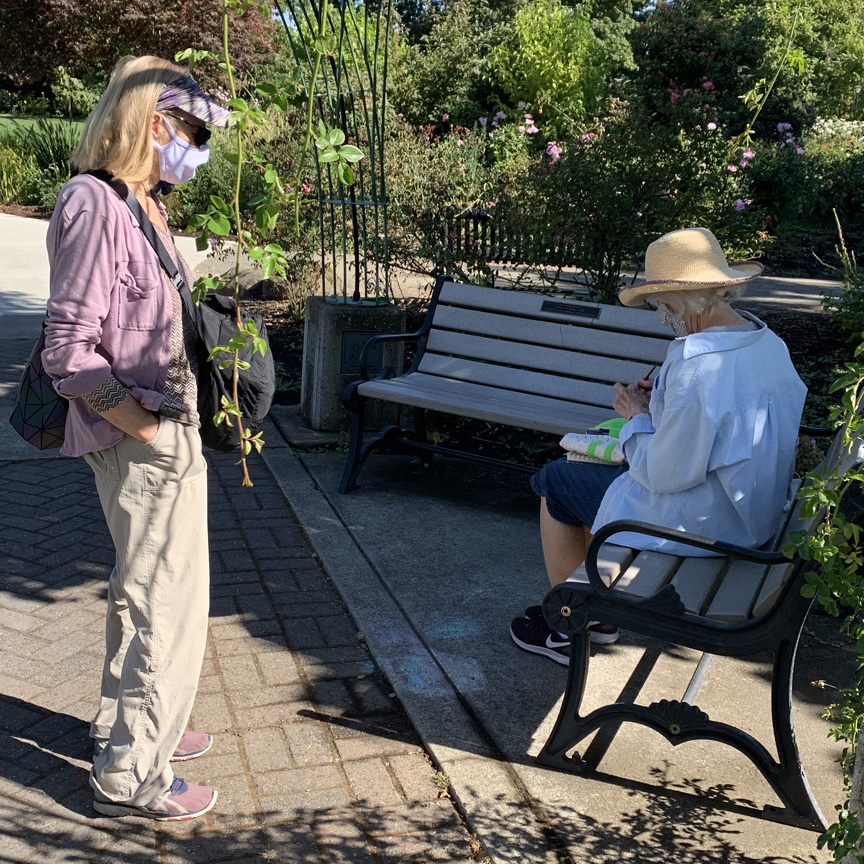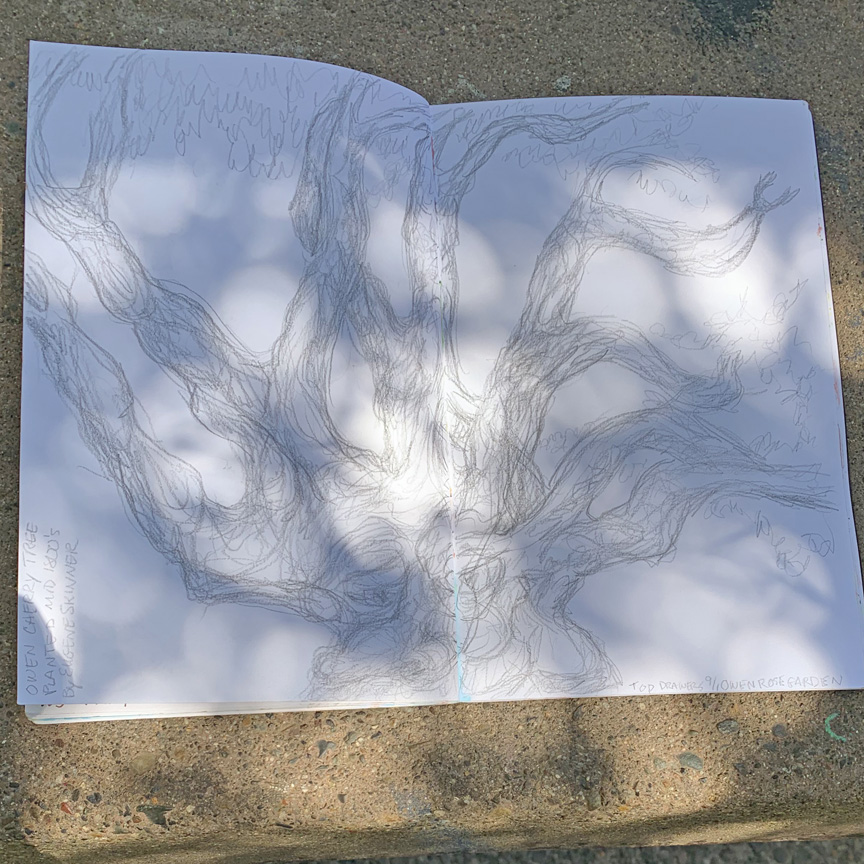 Barb Sh seemed so casual about the whole thing, but click the photo of her work to see how that Tartarian Cherry tree developed!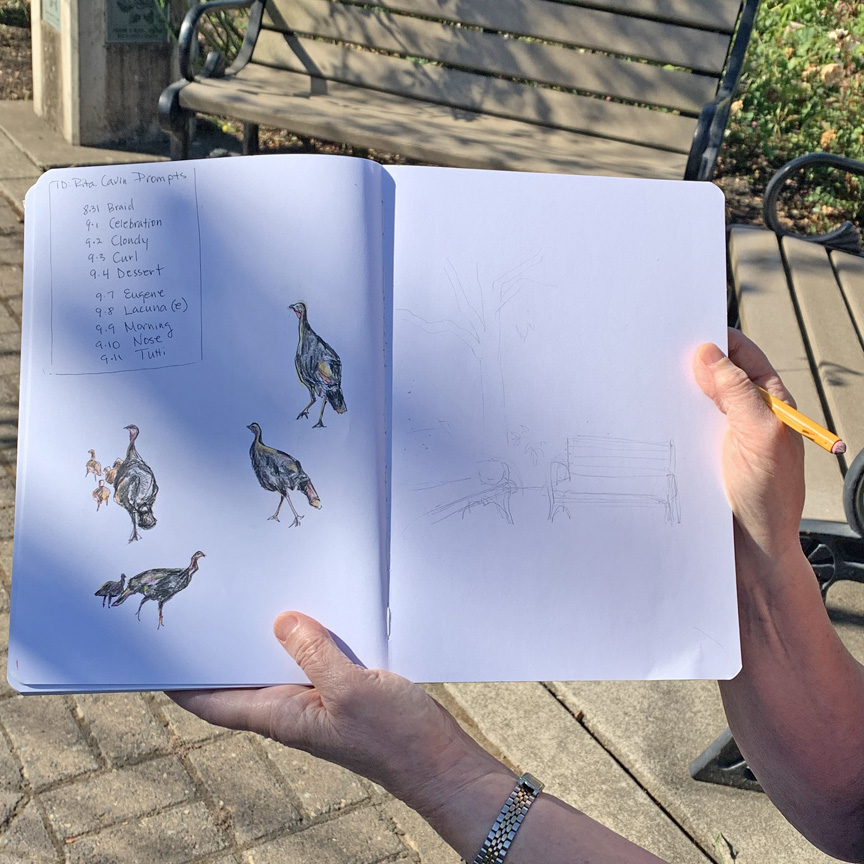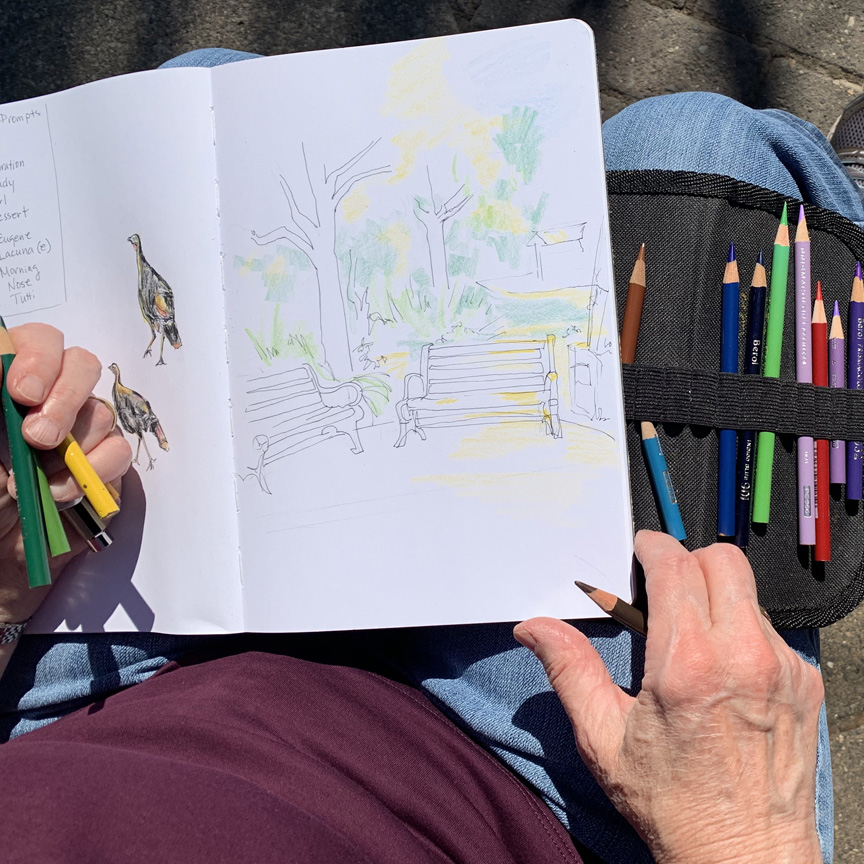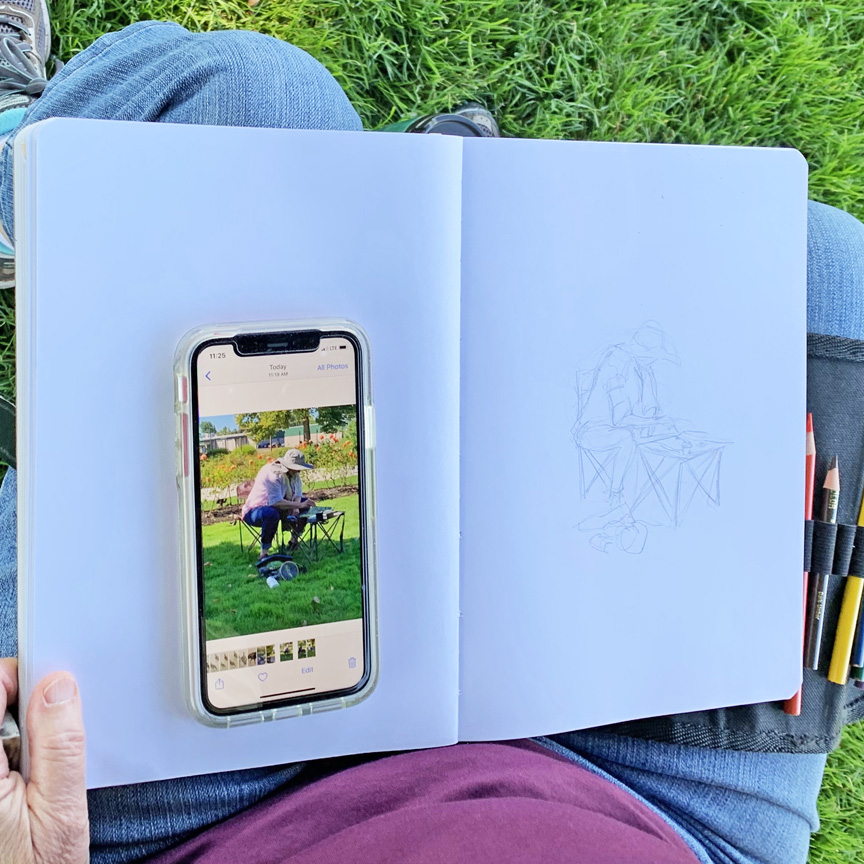 Marsha started in the sun – a sketch of the park benches (& turkeys from home) – then she moved into the shade to sketch Danita!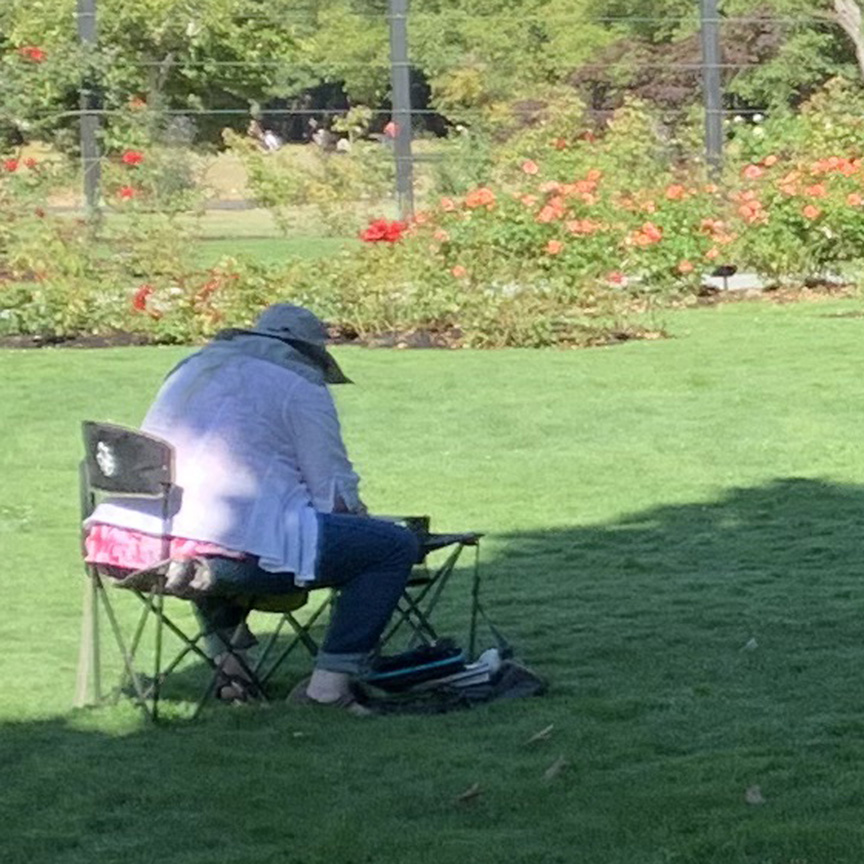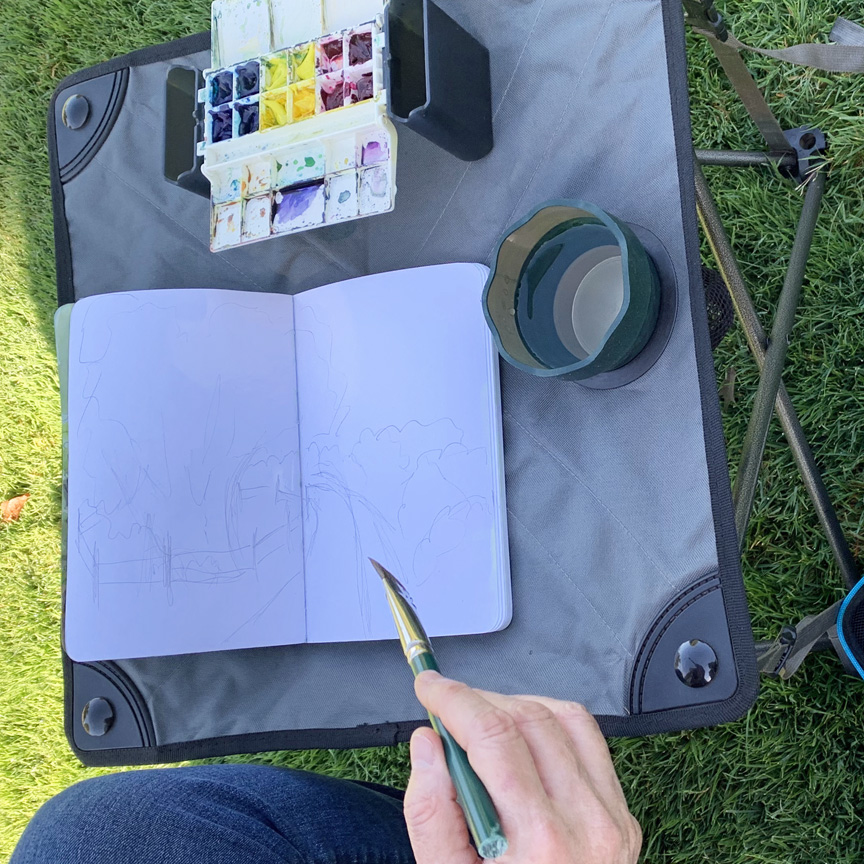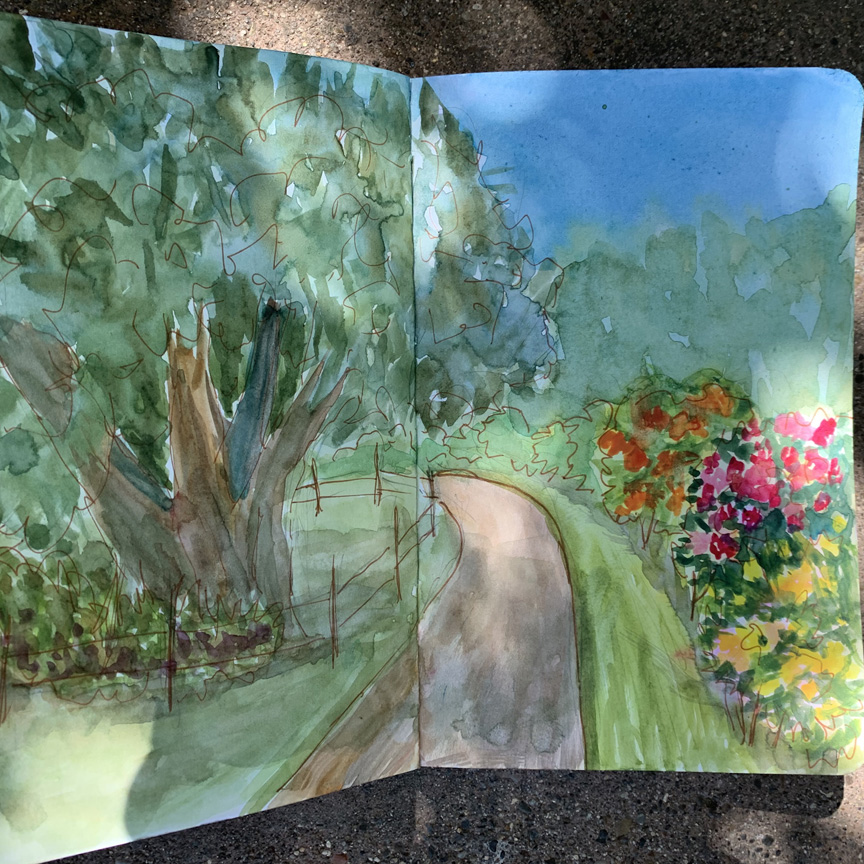 Danita was thoroughly engrossed in the rose garden, path & tree. Look closely at the size of her brush,  the tip does roses well!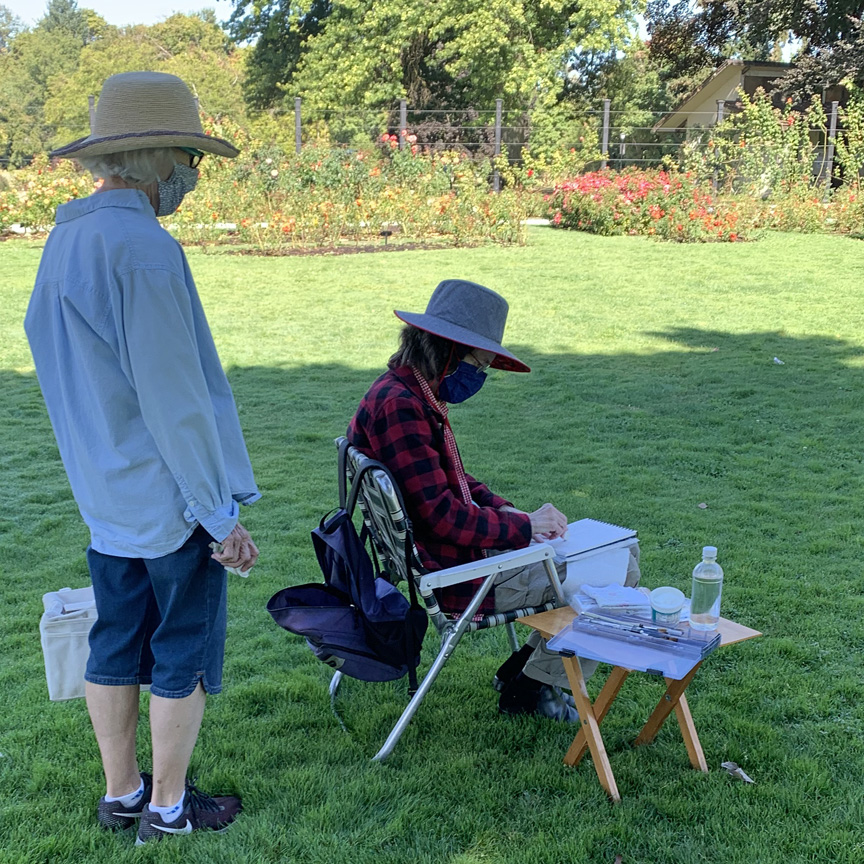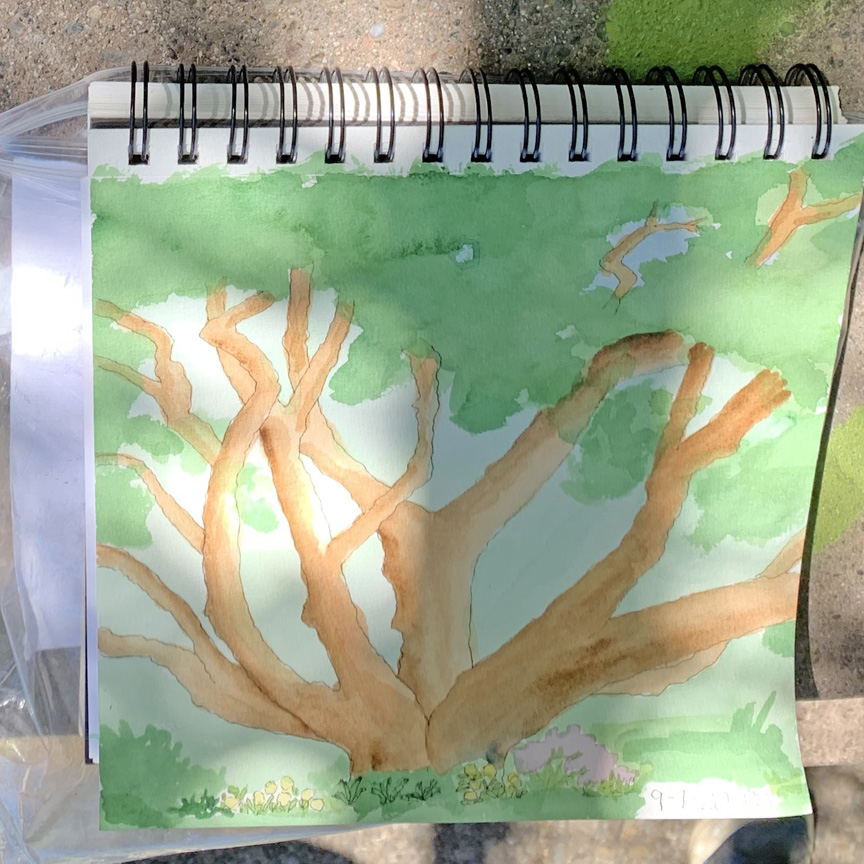 Barb So looks to see what Peggy is doing – the Tartarian Cherry! She knew she couldn't get it on on the page, so she focused on the limbs.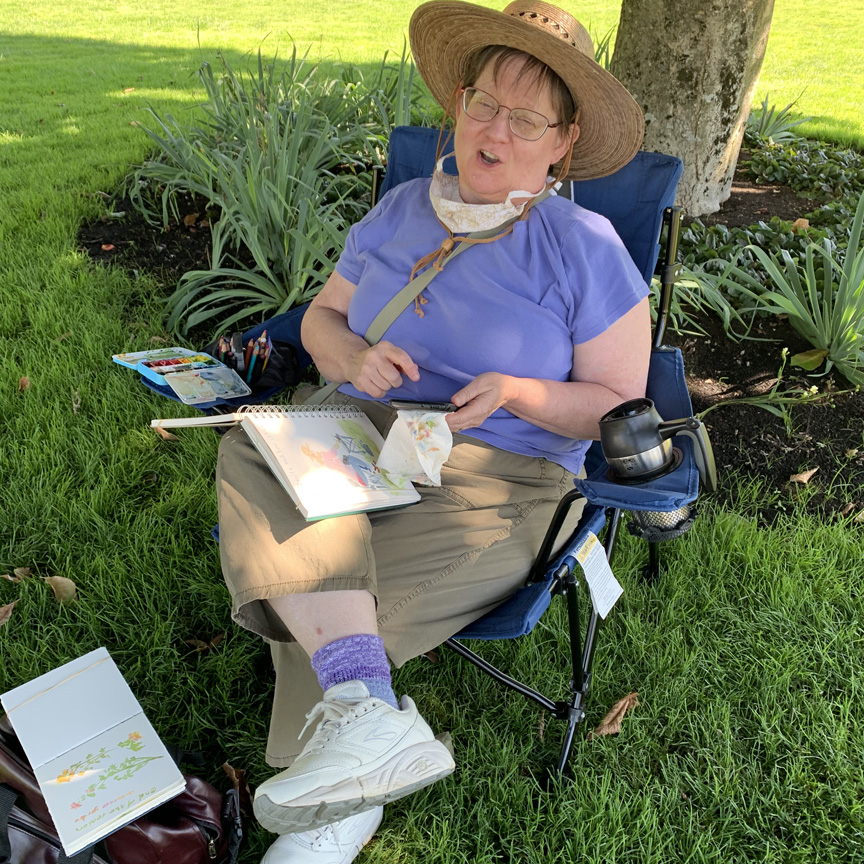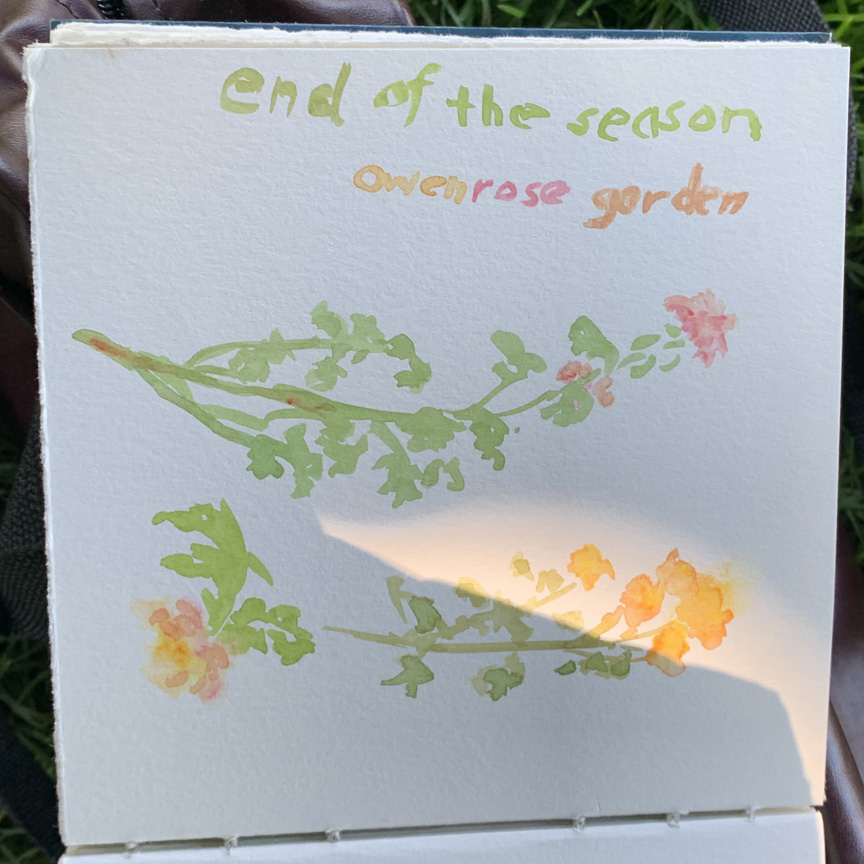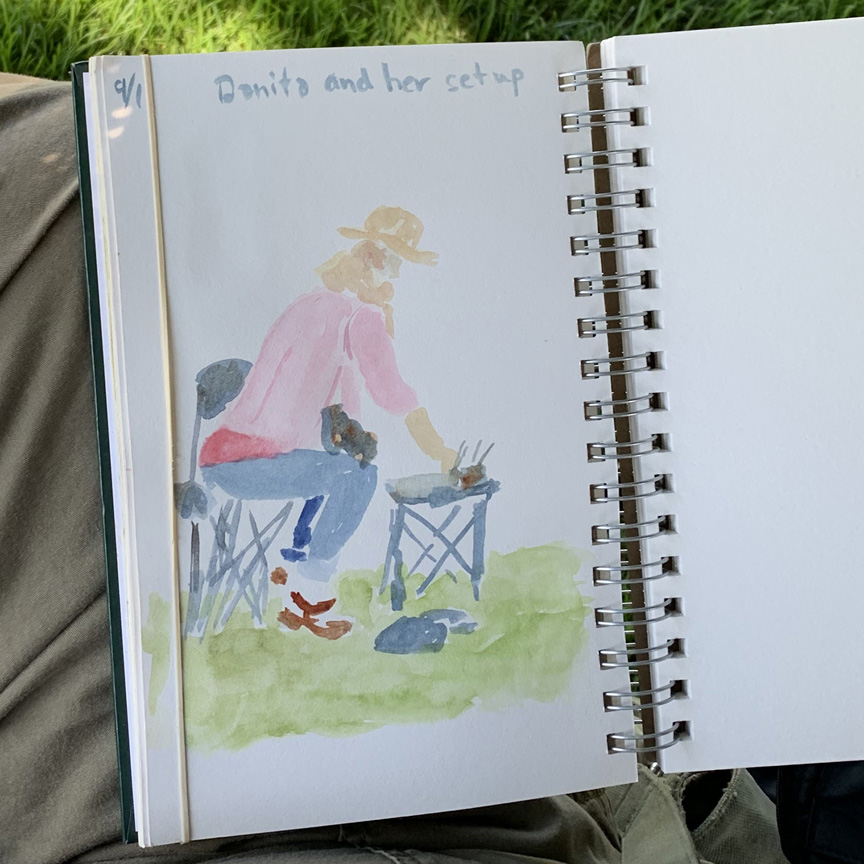 Daisy was annoyed that car repair (not 2 days, but 2 weeks!) kept her from us, but she made up for lost time! Roses, and Danita.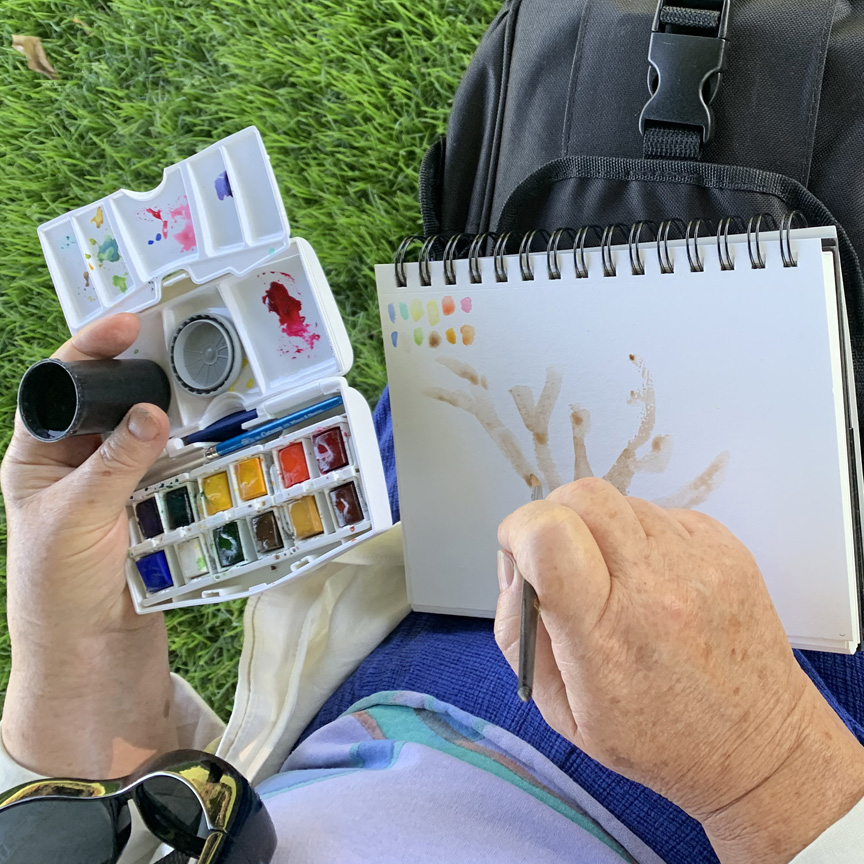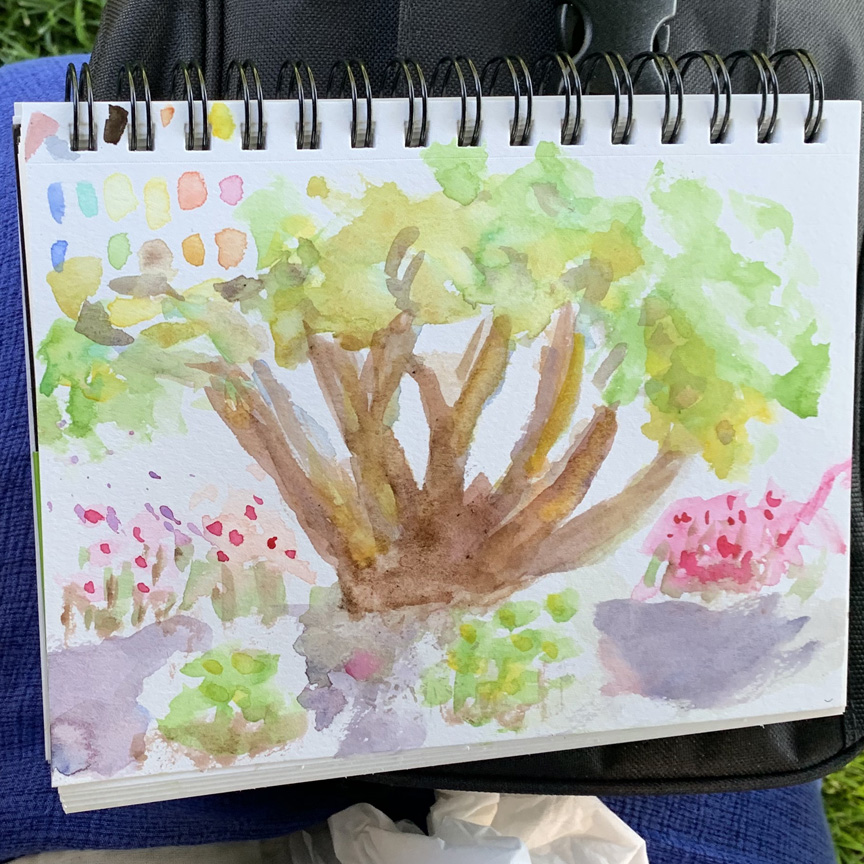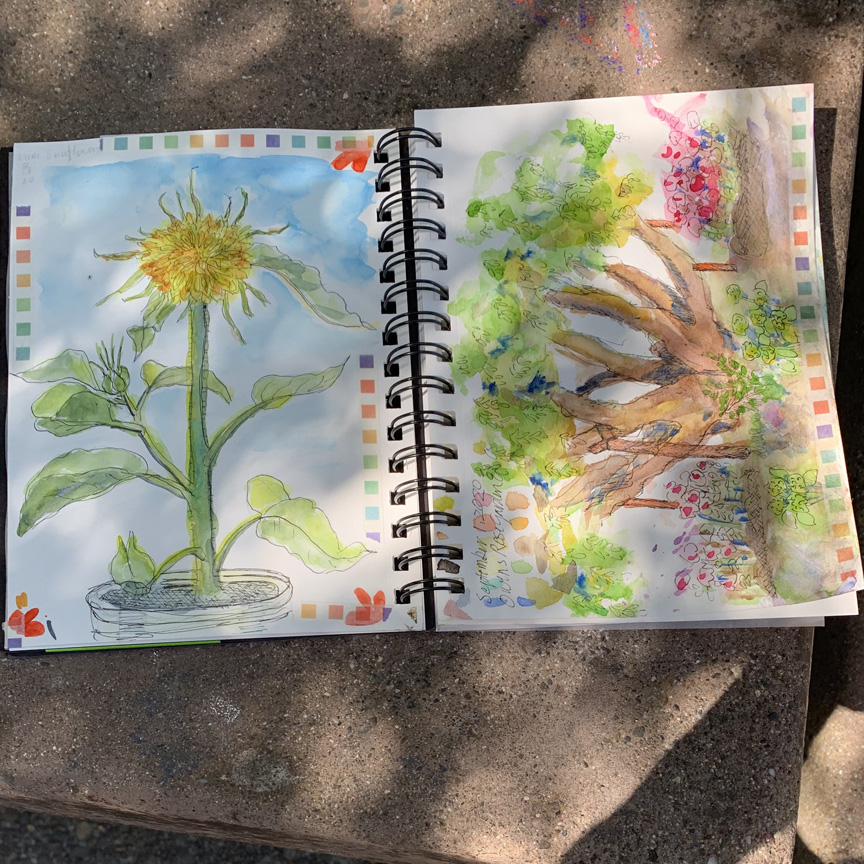 Laura tried her hand at a loose watercolor of the cherry tree, then she used ink for definition. She also had a sunflower to show us.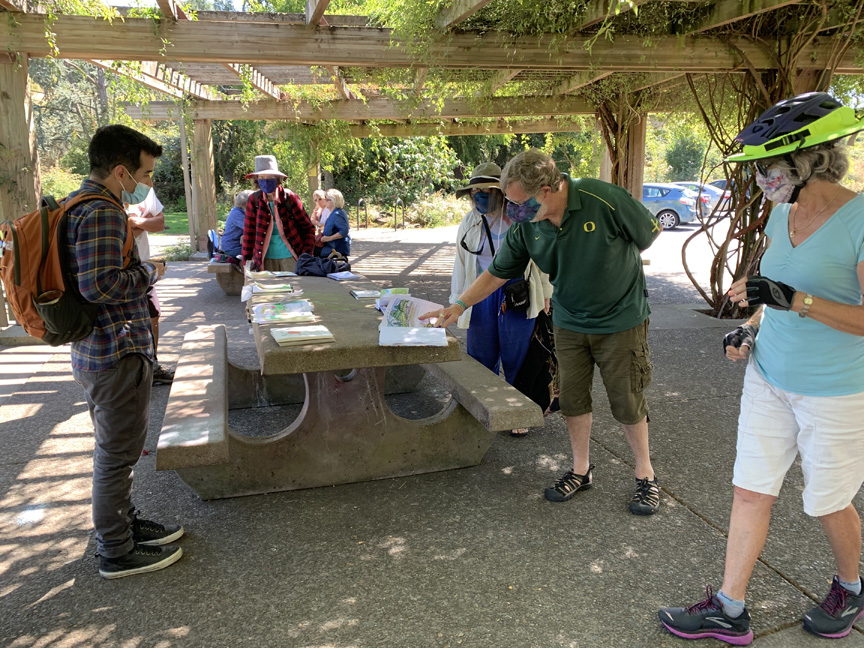 Show & tell time! Taro, Peggy, Laura, Jim, Sandy. What a great time.