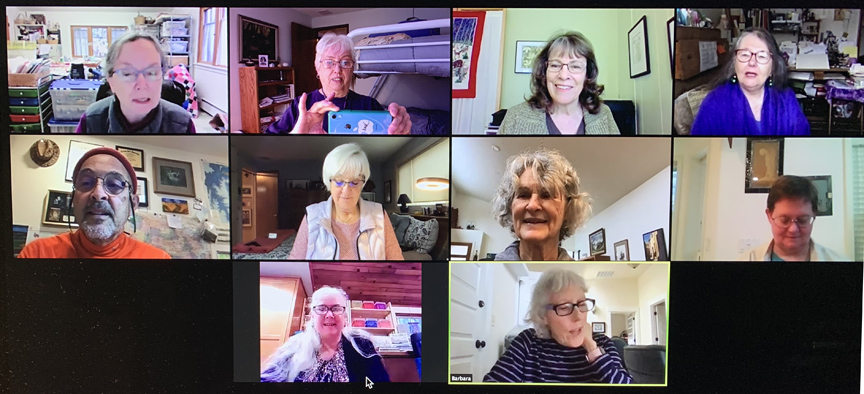 Meeting from the convenience of our own homes, & glad to see one another: Marsha, Jane (who needs to remember to take screen shots instead of camera ones), Bev, Laura, Hugh, Katie, Sandy, Daisy, Danita, & Barb So.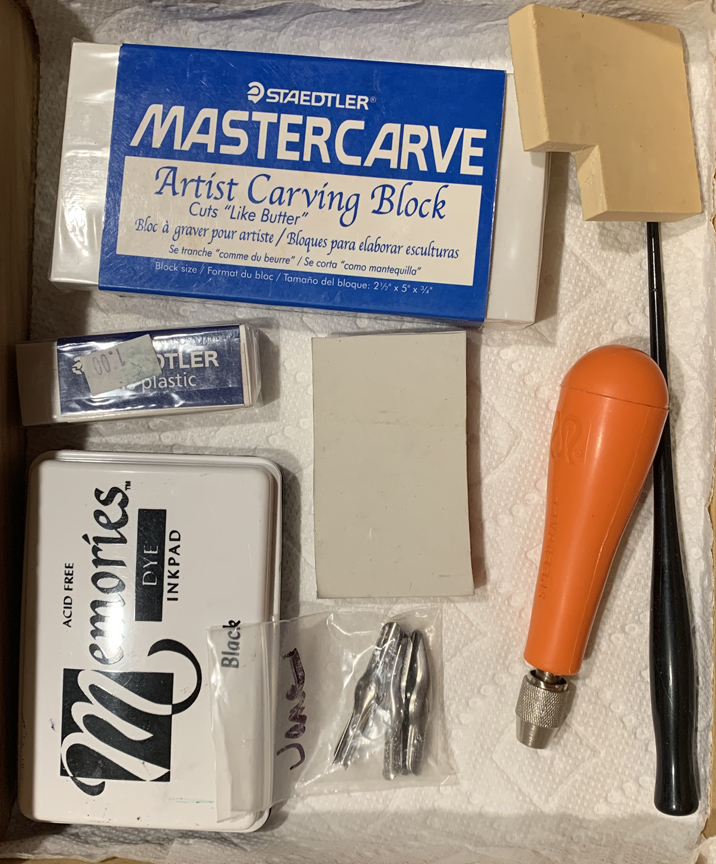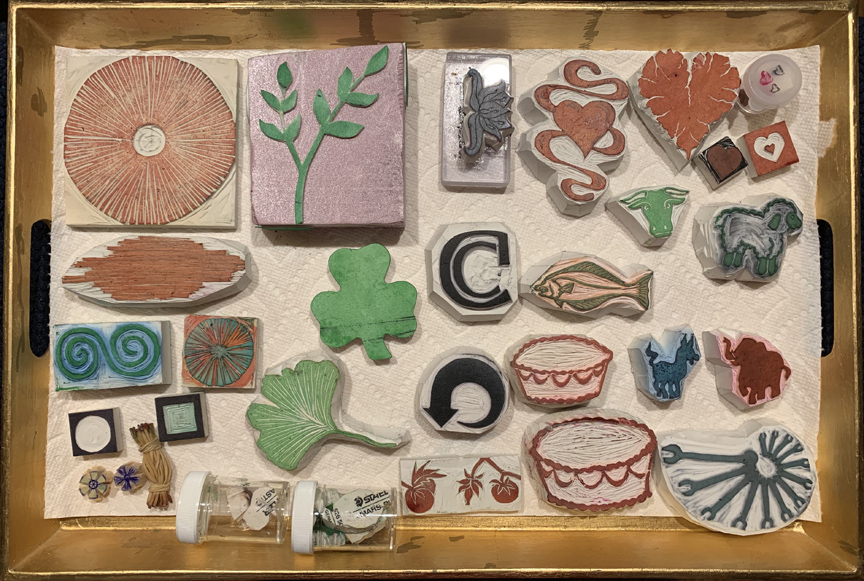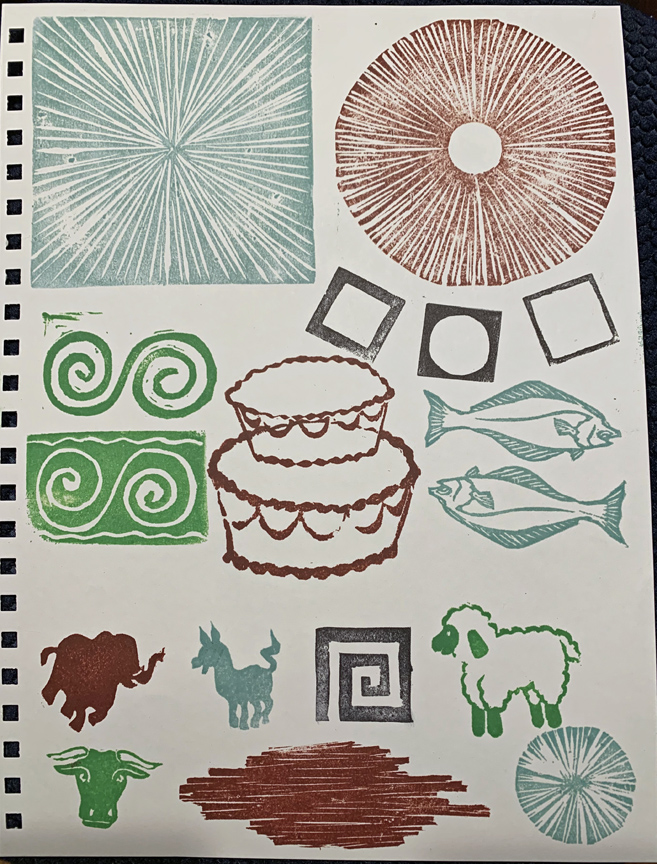 Last meeting there was an interest expressed in hand carved stamps, so Jane brought her carving materials, stamps, & samples of stamping used for images, backgrounds, and in collage.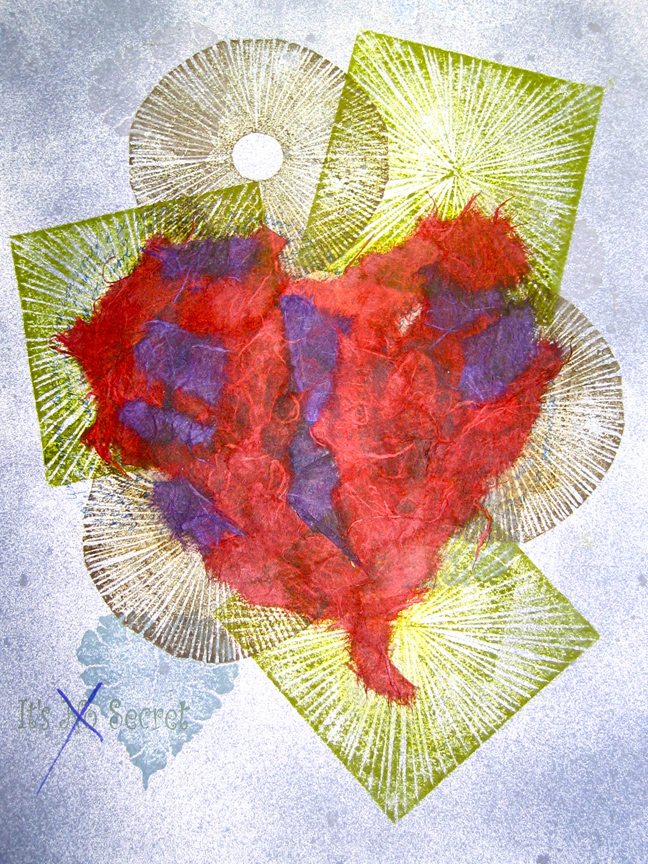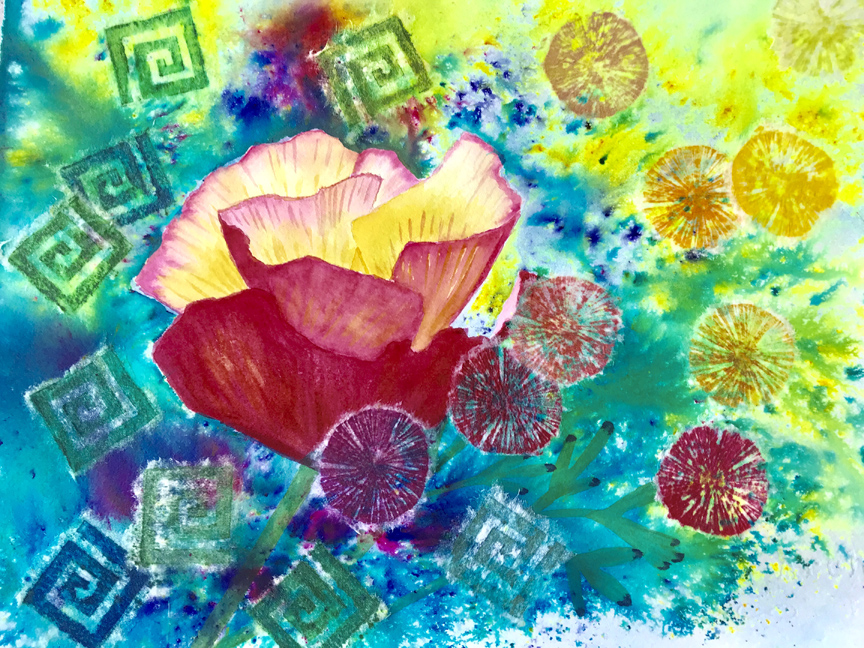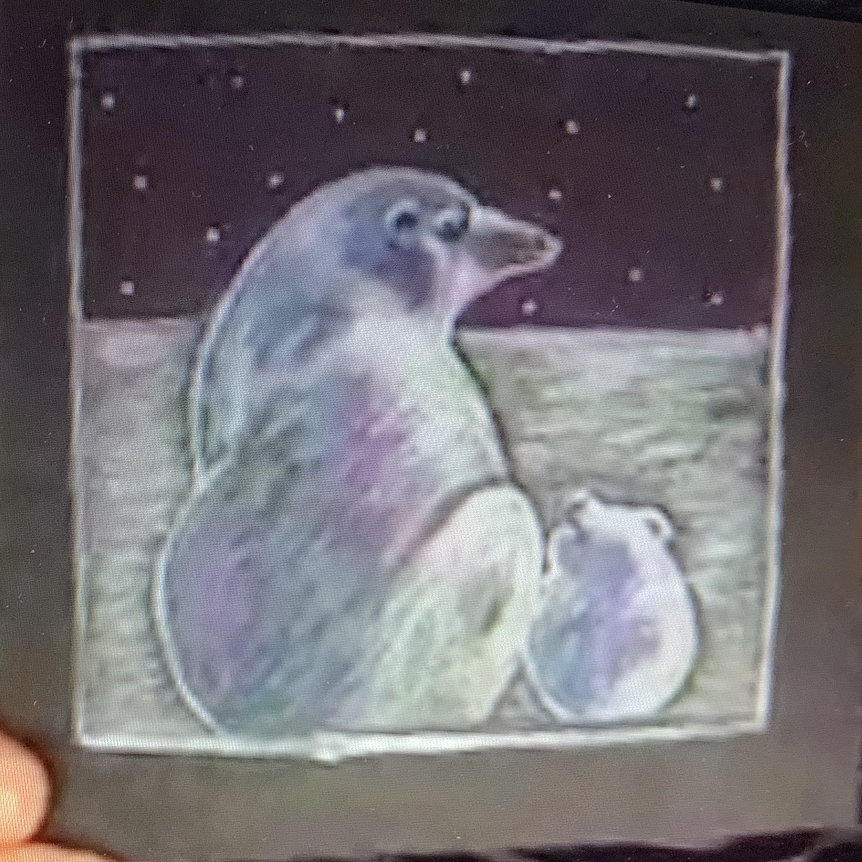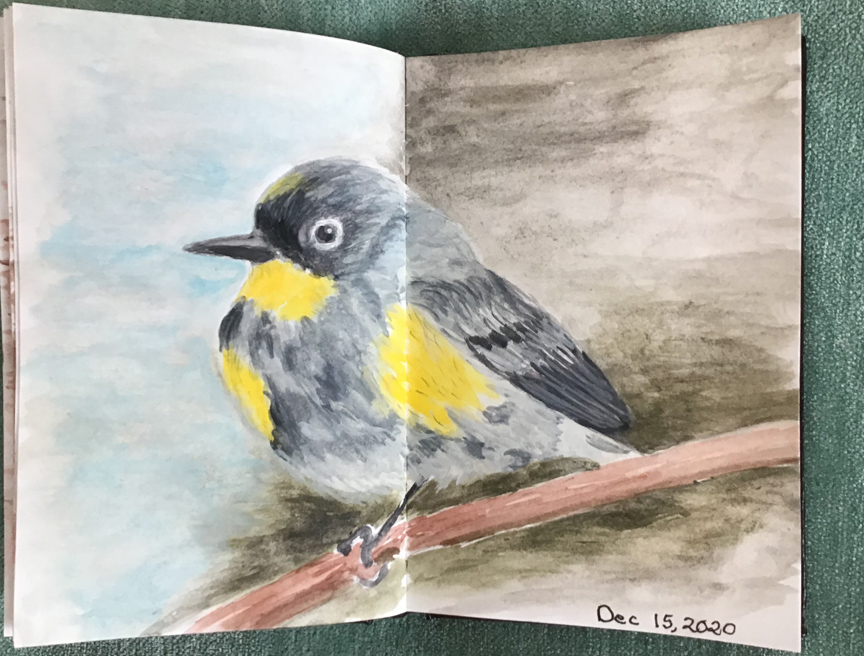 Barb So is experimenting with colored pencil on black paper – isn't it delightful?  And Sandy has a new bird to bring to life, watercolor.

Hugh continues to experiment with water soluble wax crayons on color tinted paper – gray paper here, book open to  landscape view.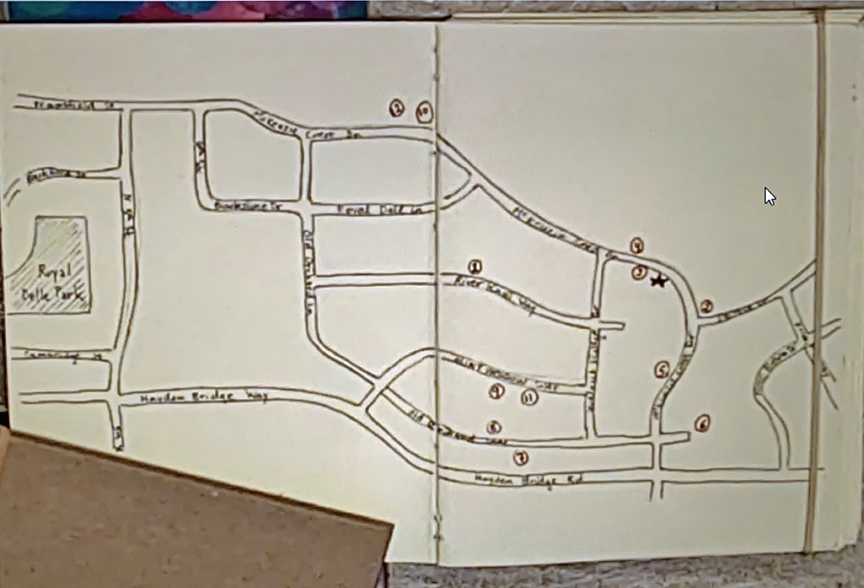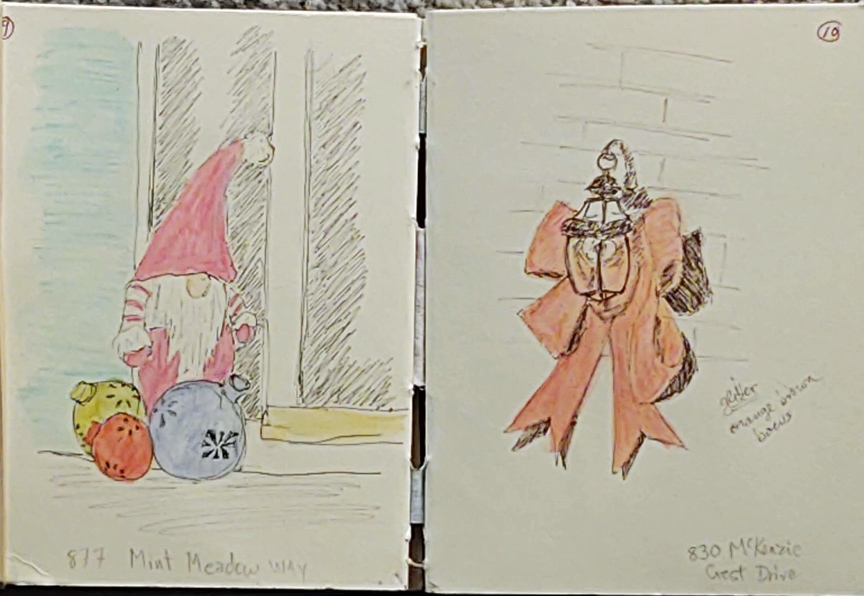 Daisy's new venture is mapping her neighborhood and doing sketches of all the holiday decorations. A book is coming here!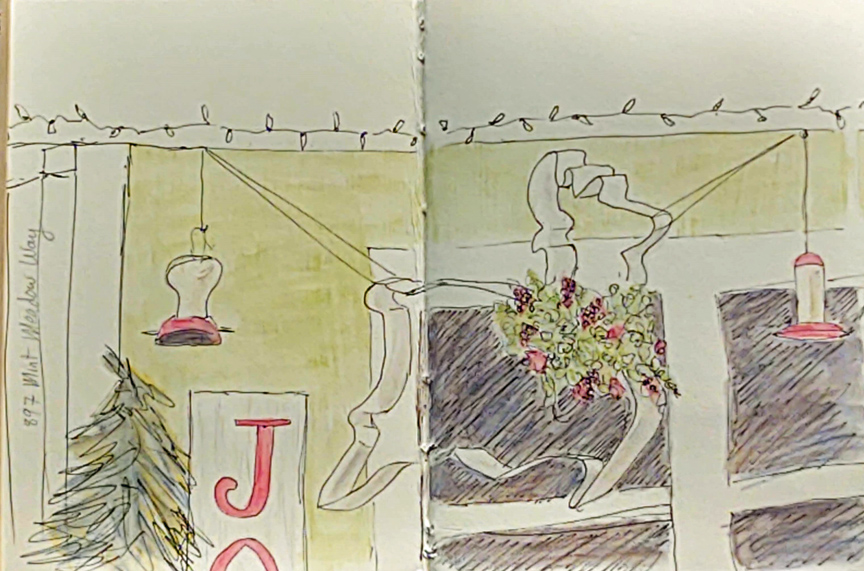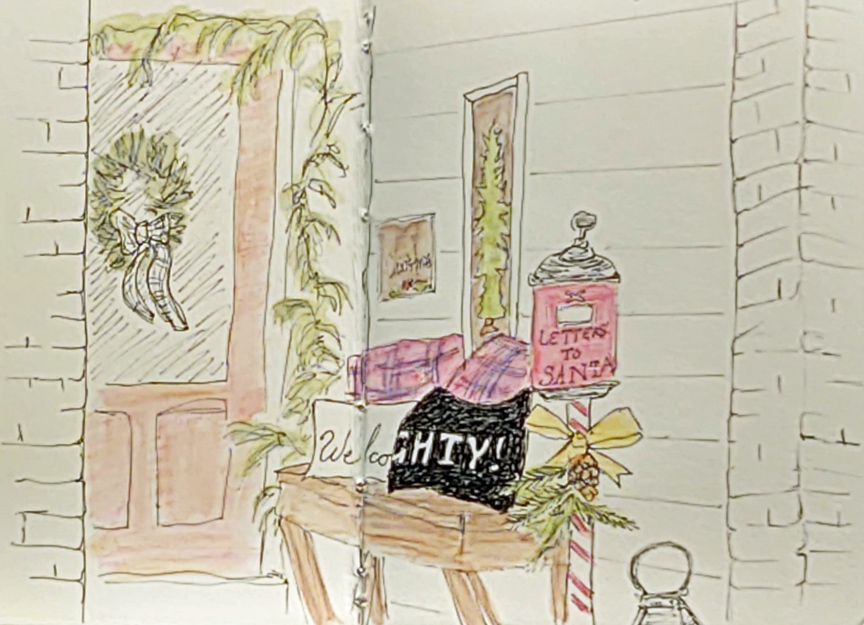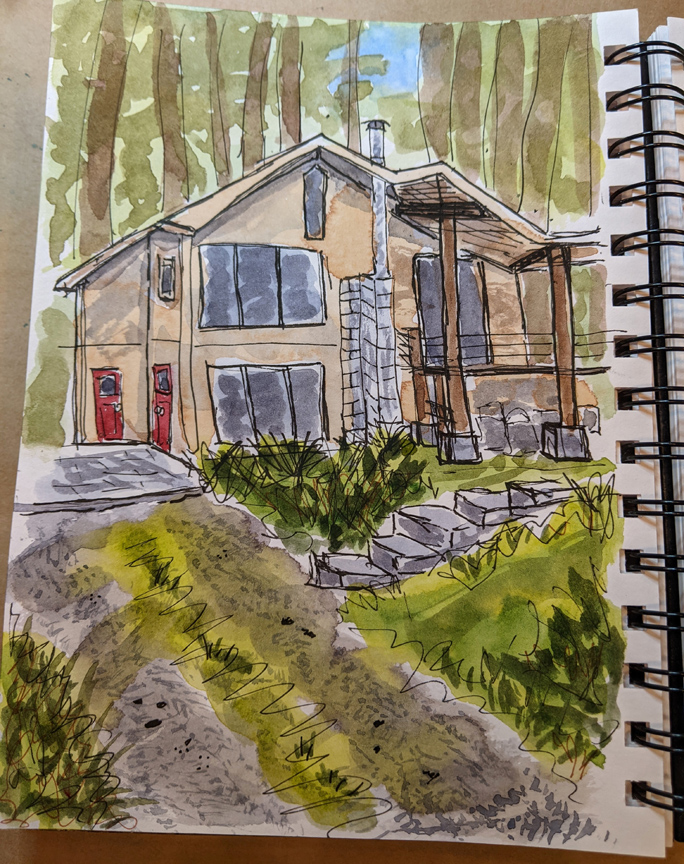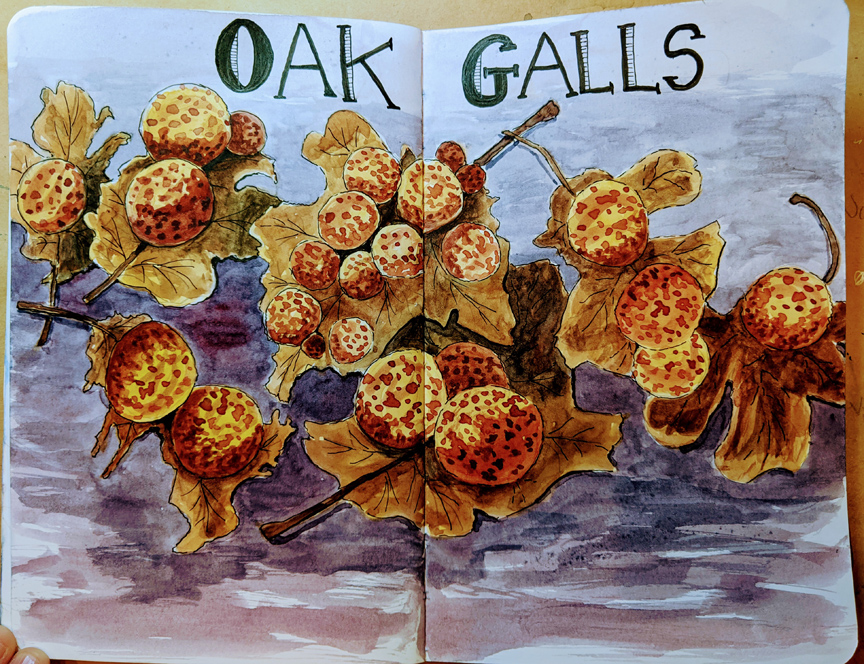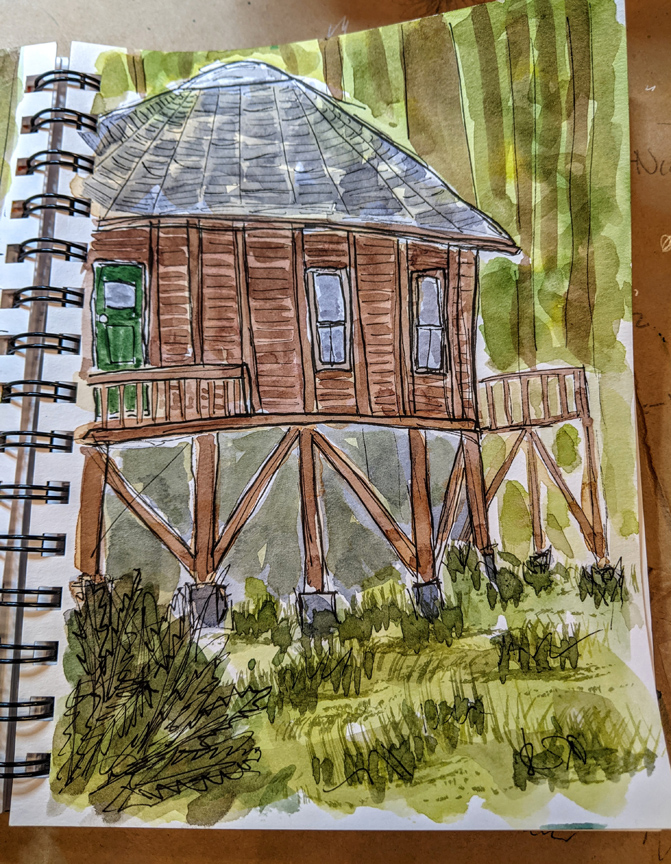 Danita is sketching her neighborhood, too – her immediate neighborhood! Their house, discoveries on the ground, their yurt.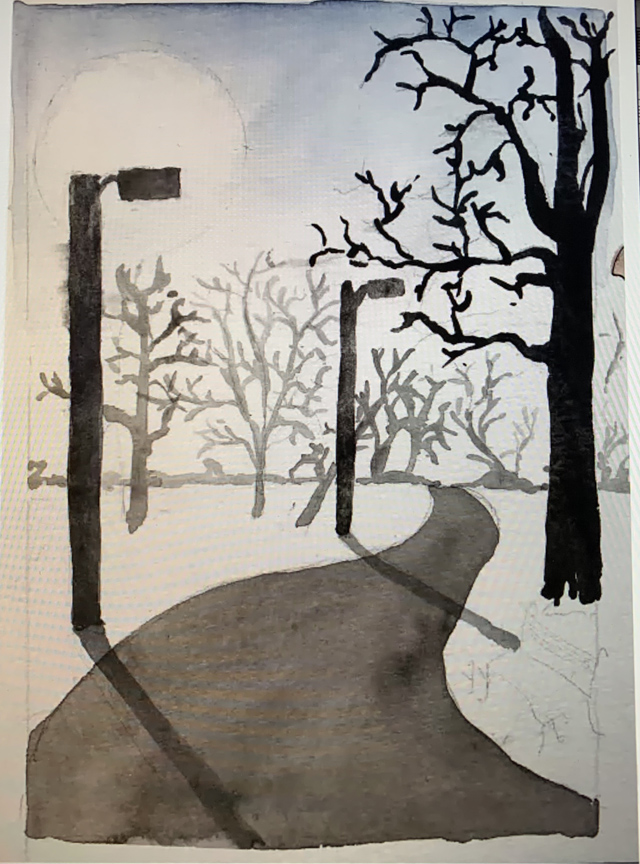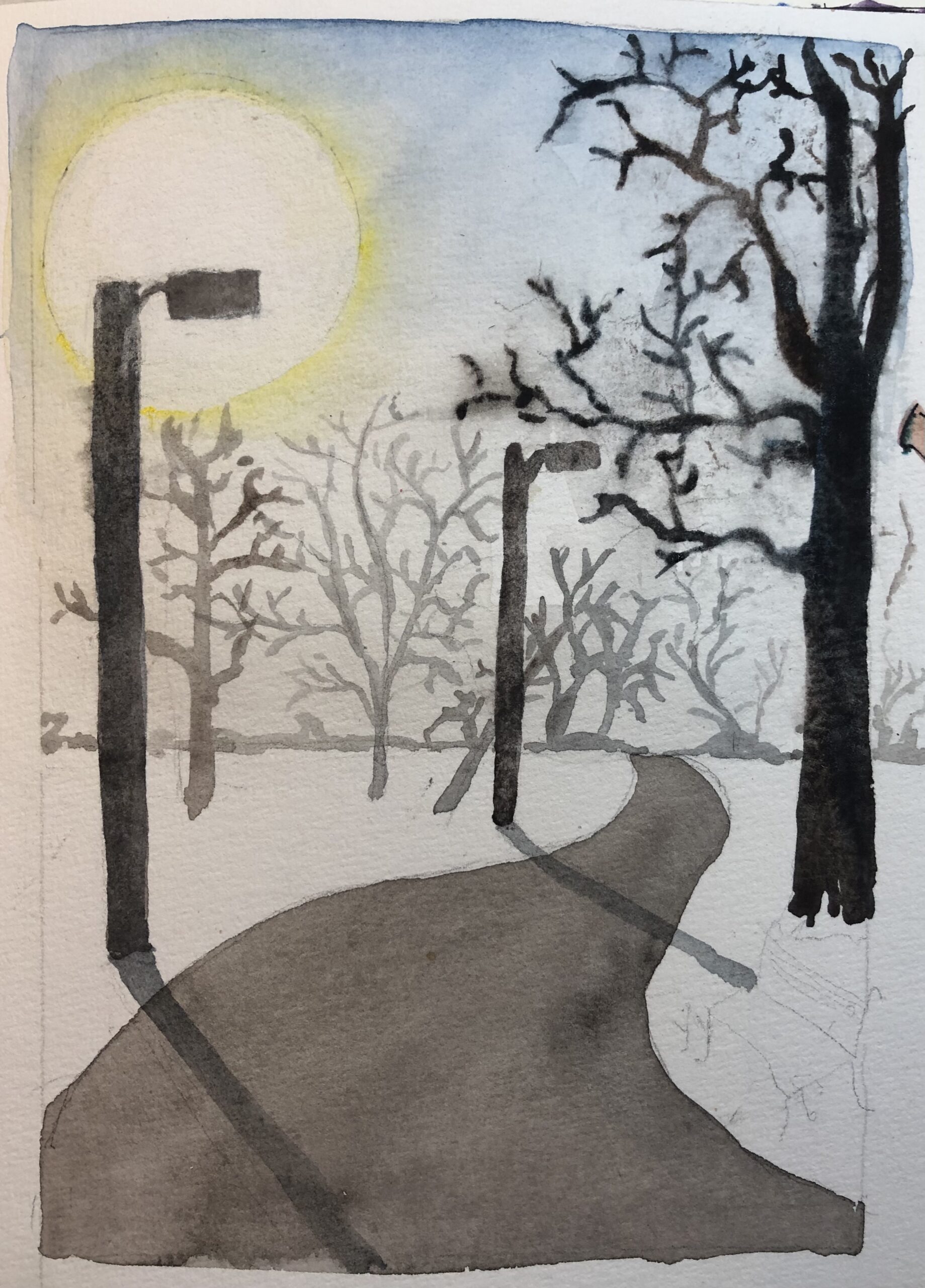 Katie is getting prepared for teaching another zoom watercolor class, so this is to demonstrate the development of a sketch.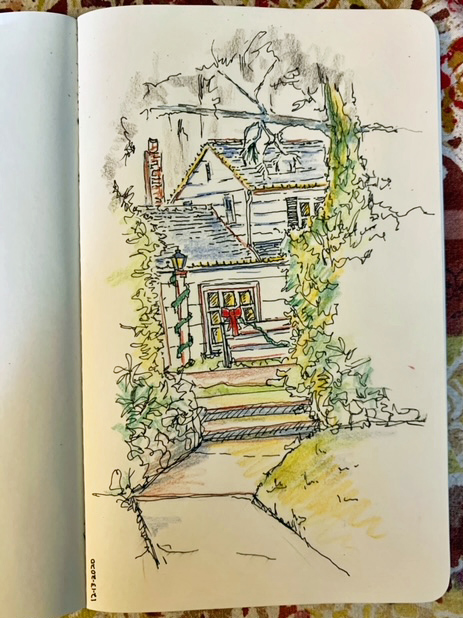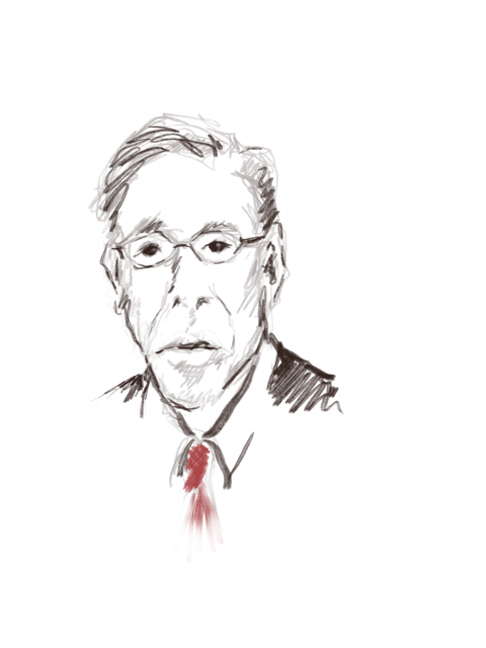 Marsha keeps refining her skills, first with an ink & watercolor of holiday decorations, then an iPad sketch of a guy on tv.  Great!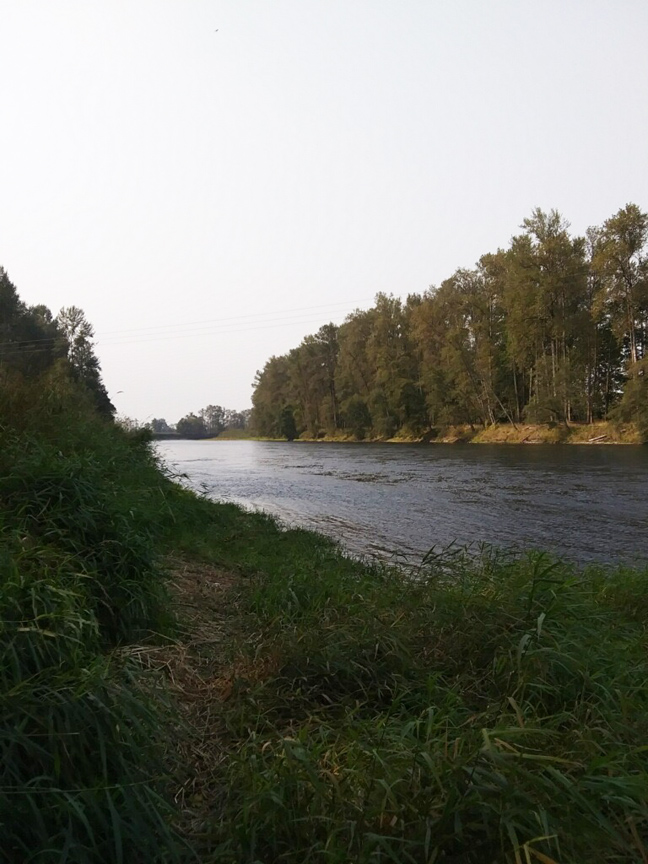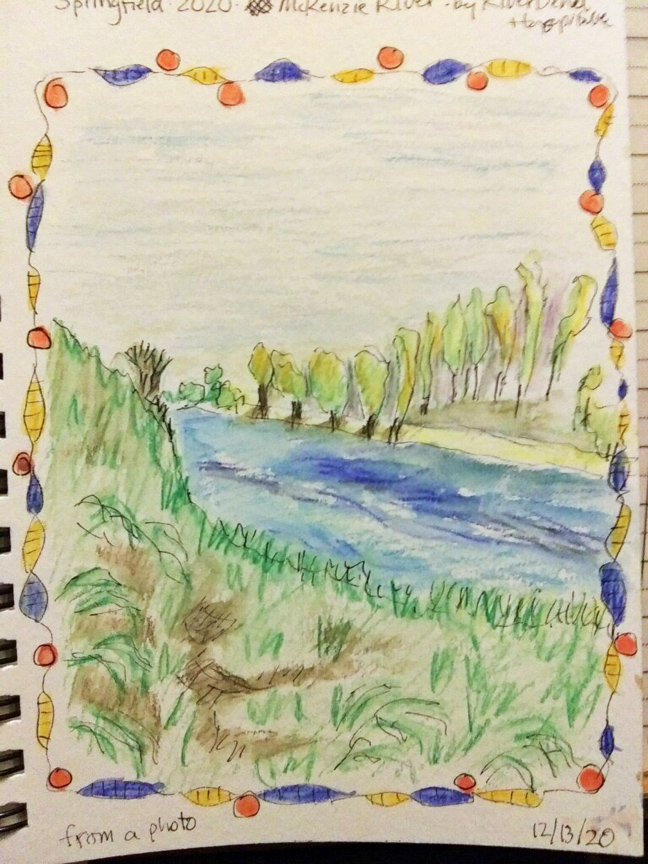 And Laura's discovering one of the strategies of a home-bound sketcher: sketch from photos! Fun lighthearted approach.