5th St. Market, Eugene, OR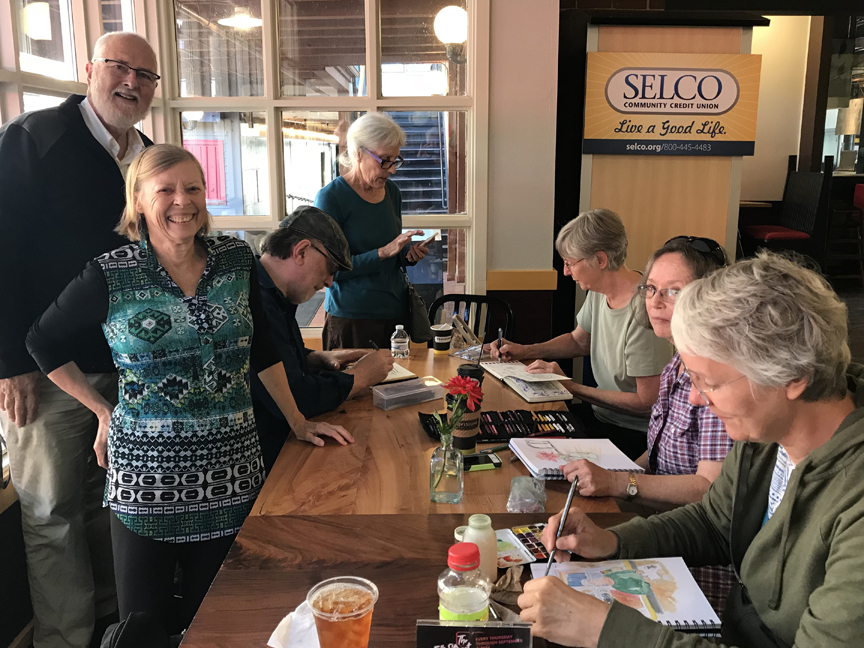 We had intended to sketch outside on the patio, but chilly toes drove us inside. Here are nearly all that showed up to sketch.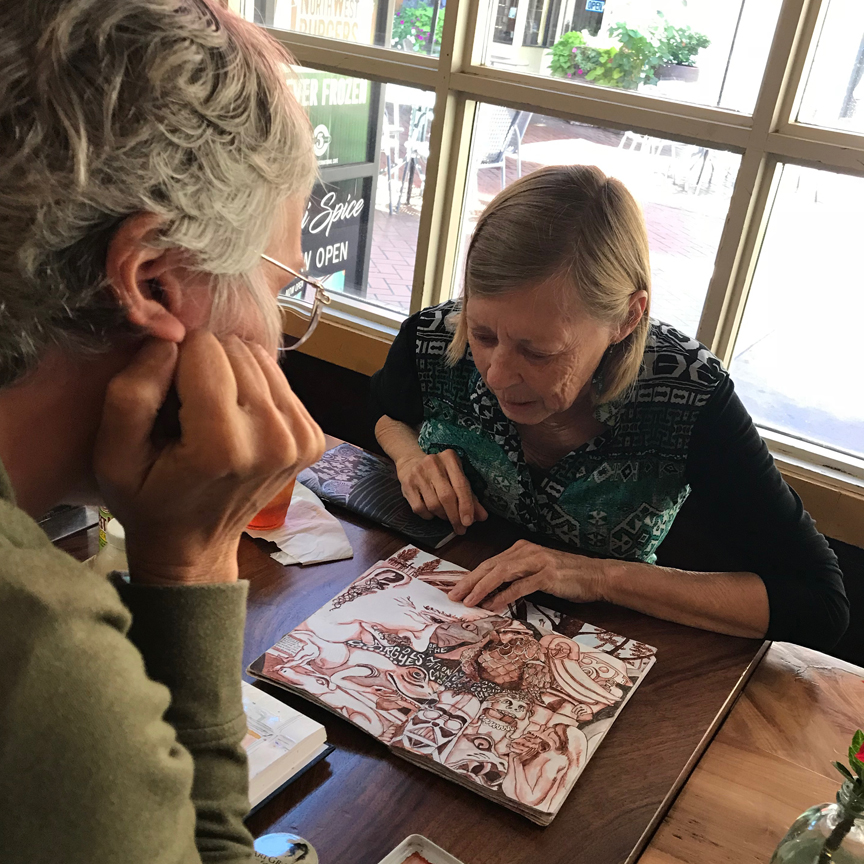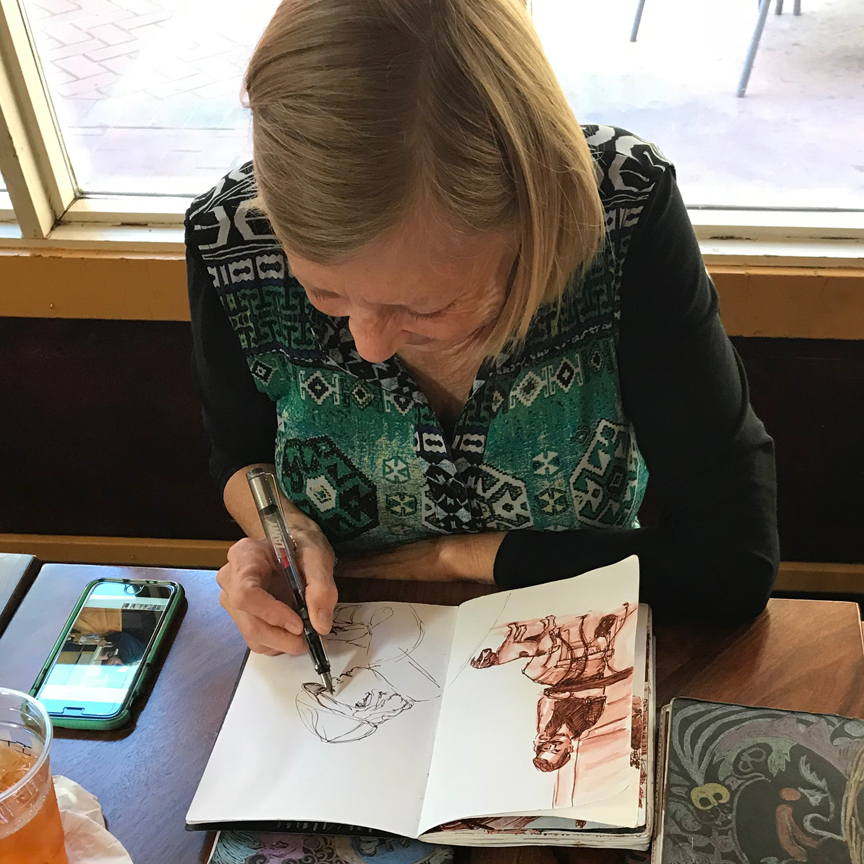 Tyra, a pal from the Italy sketch trip, enjoyed catching up with Barb Sh and seeing her ever evolving sketchbook. So fascinating!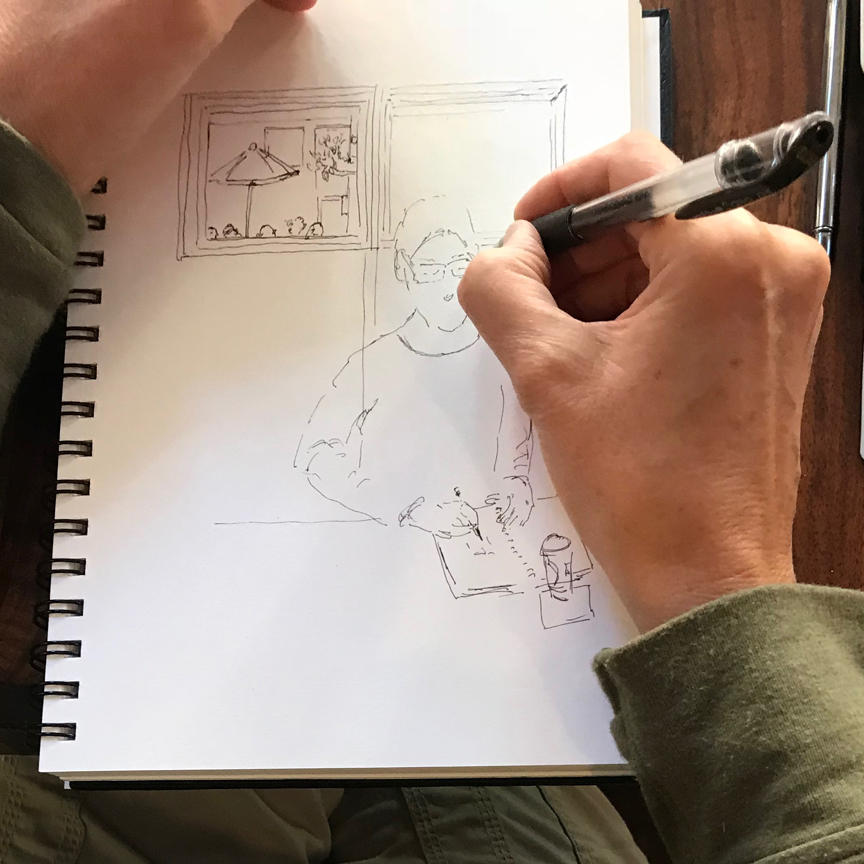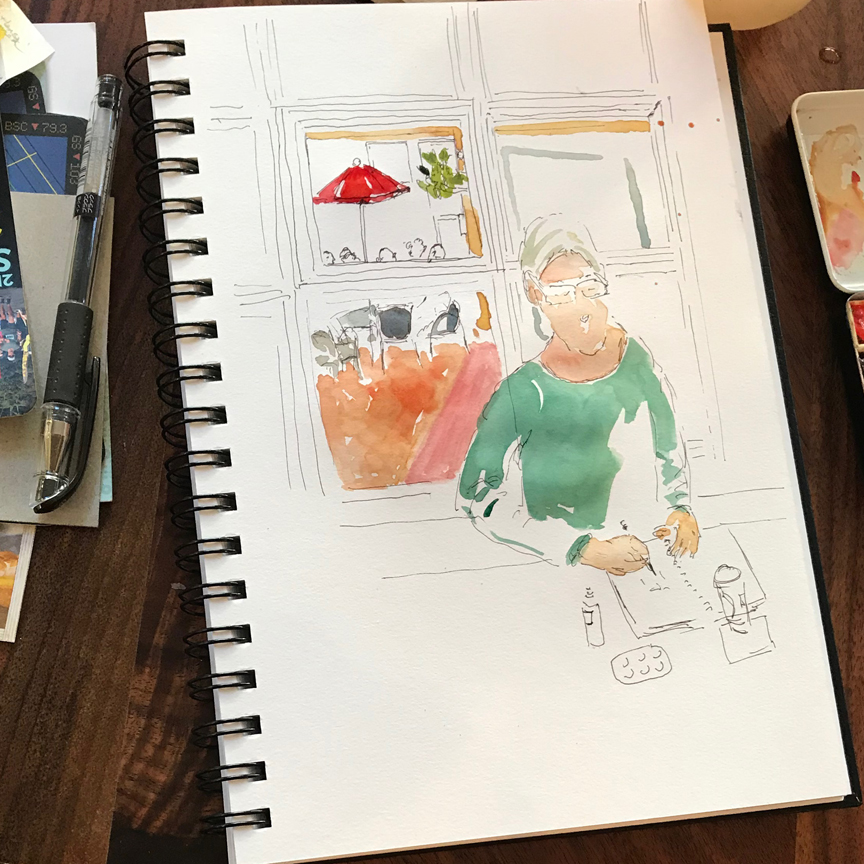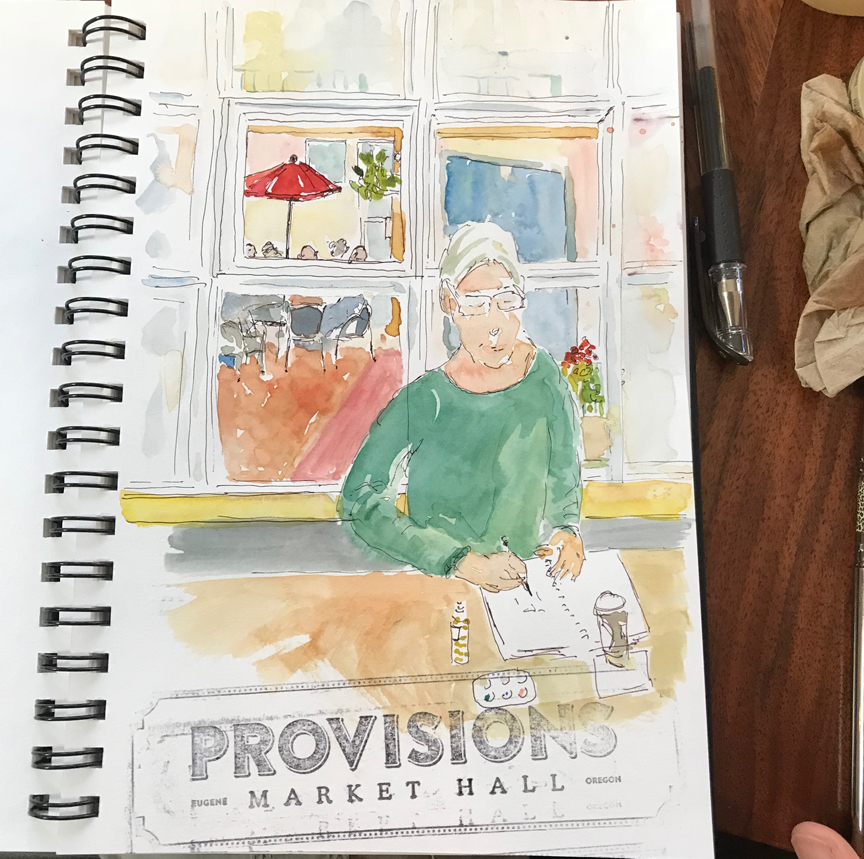 Tyra was sitting across from Barb So, and here's how her page evolved – pencil outline, watercolor, ink and stamp!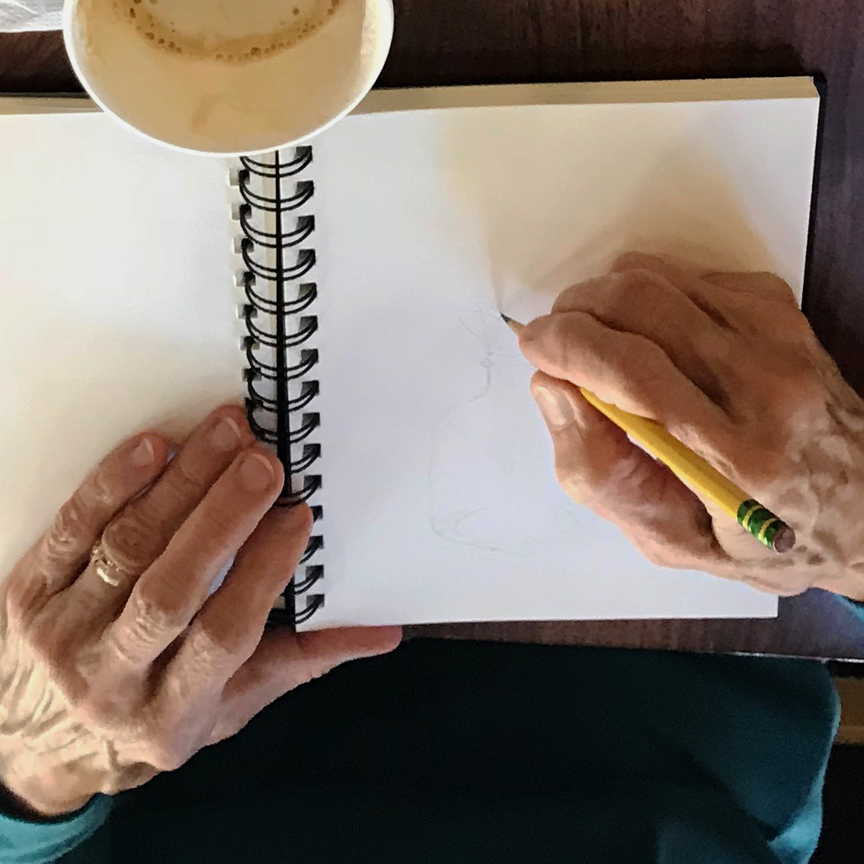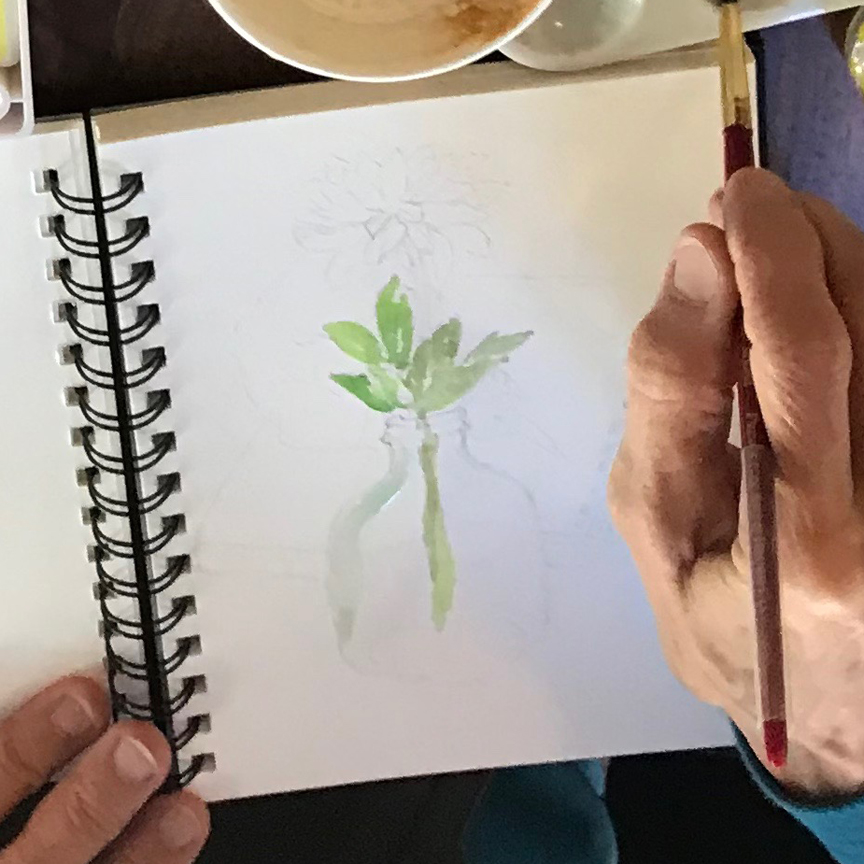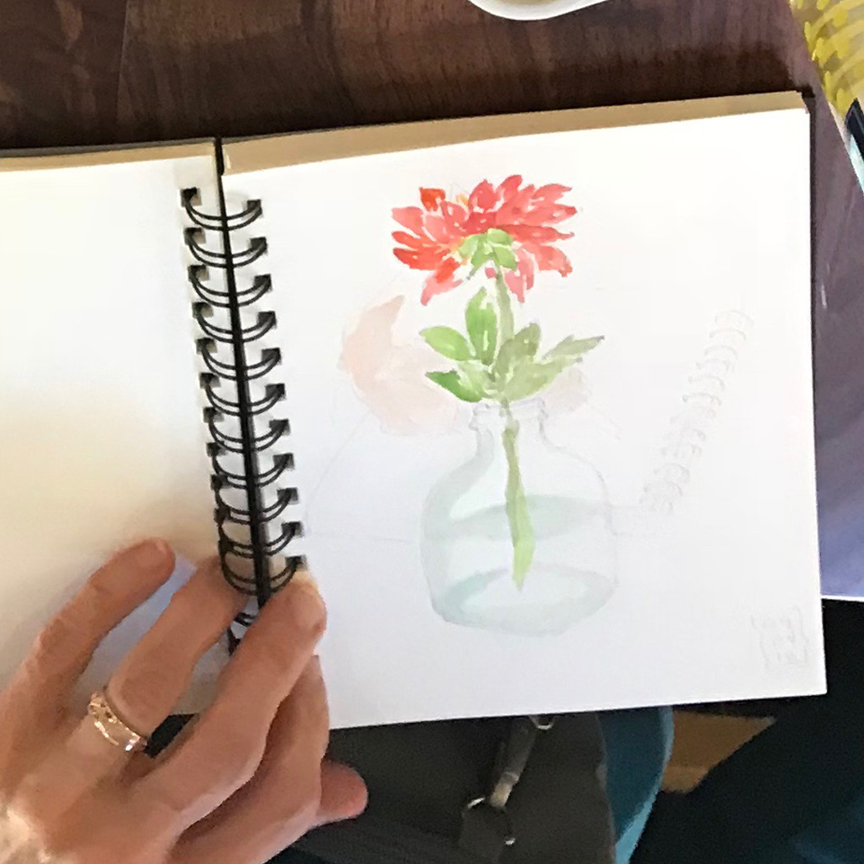 Meanwhile, Barb So was sketching the "rear view" of a flower Marsha brought to sketch…and…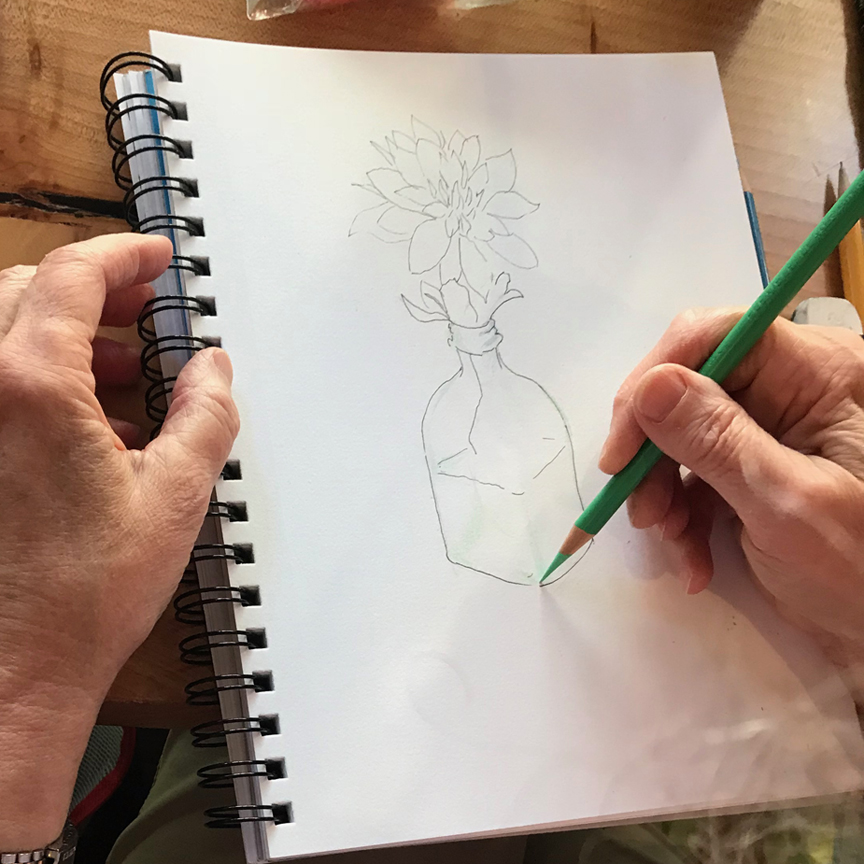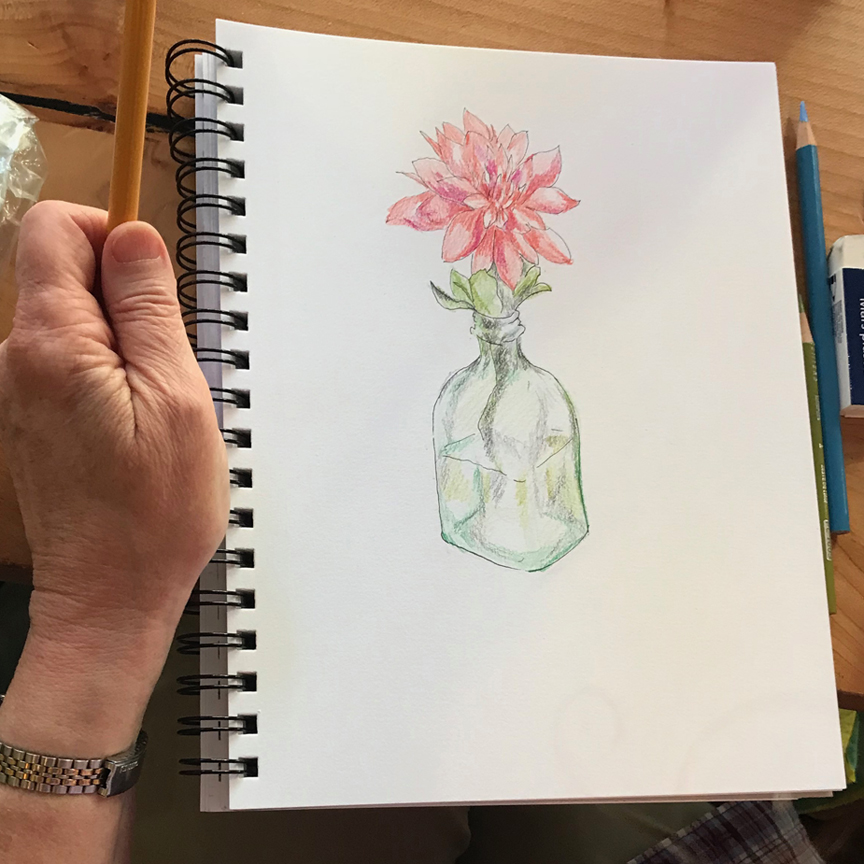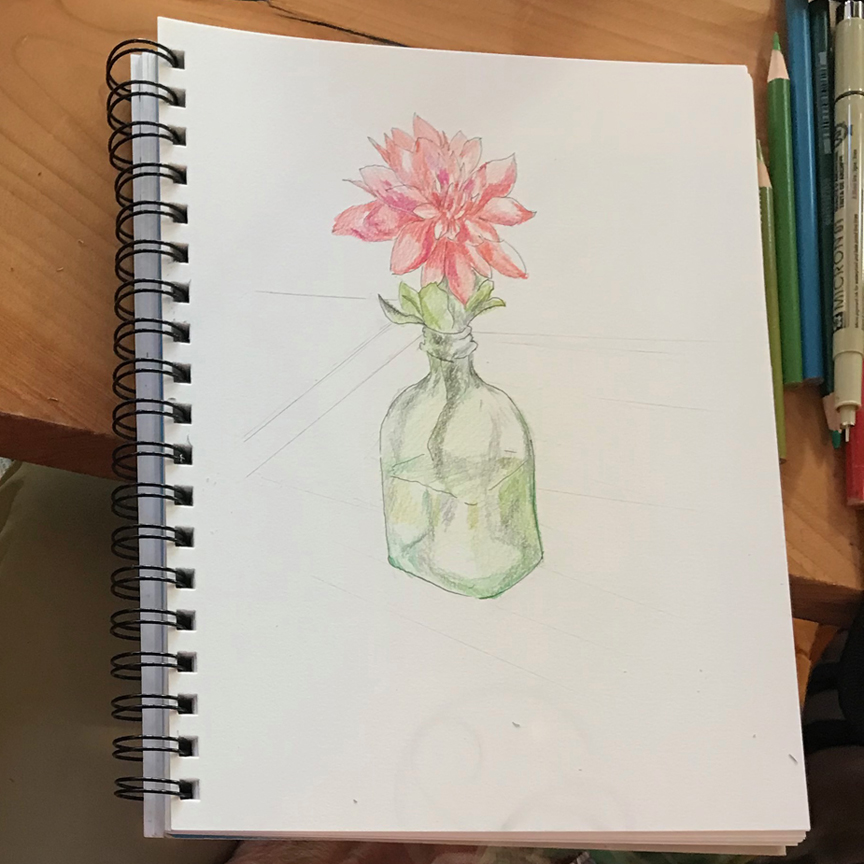 here's how Marsha's"front view" of the flower sketch developed.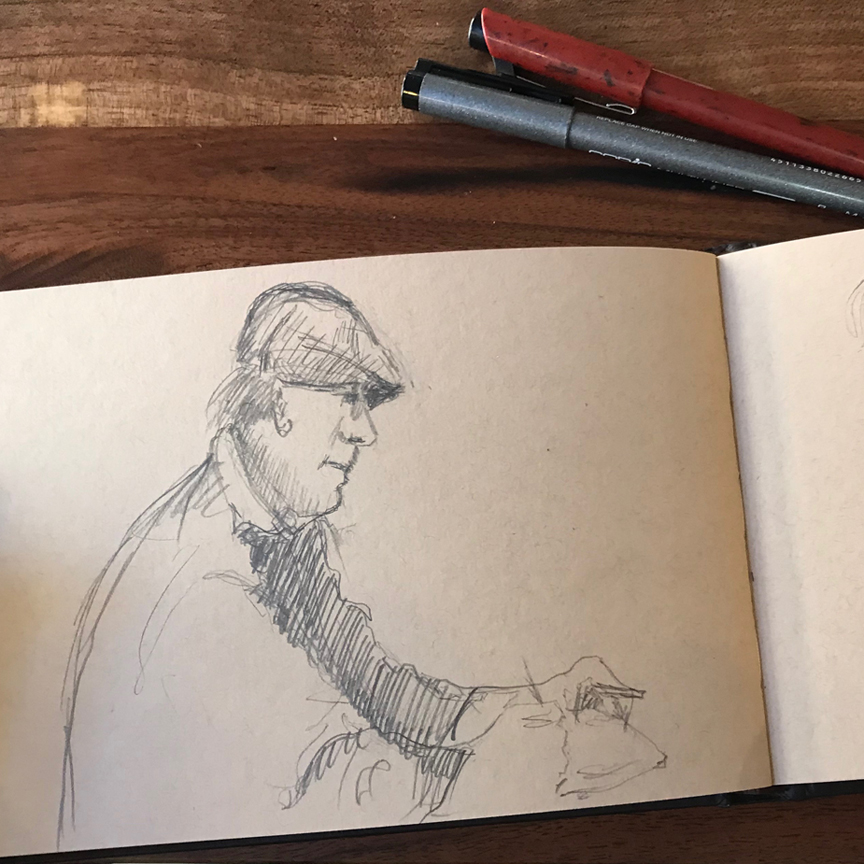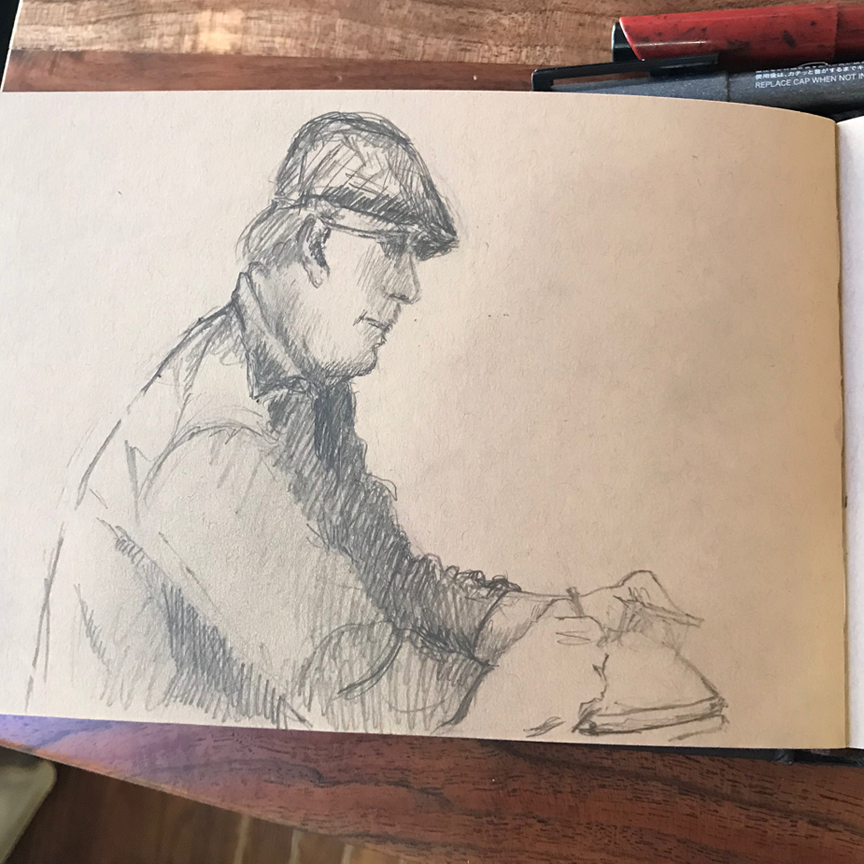 Ken was sitting at one end of the long table sketching Serge at the other end of the table.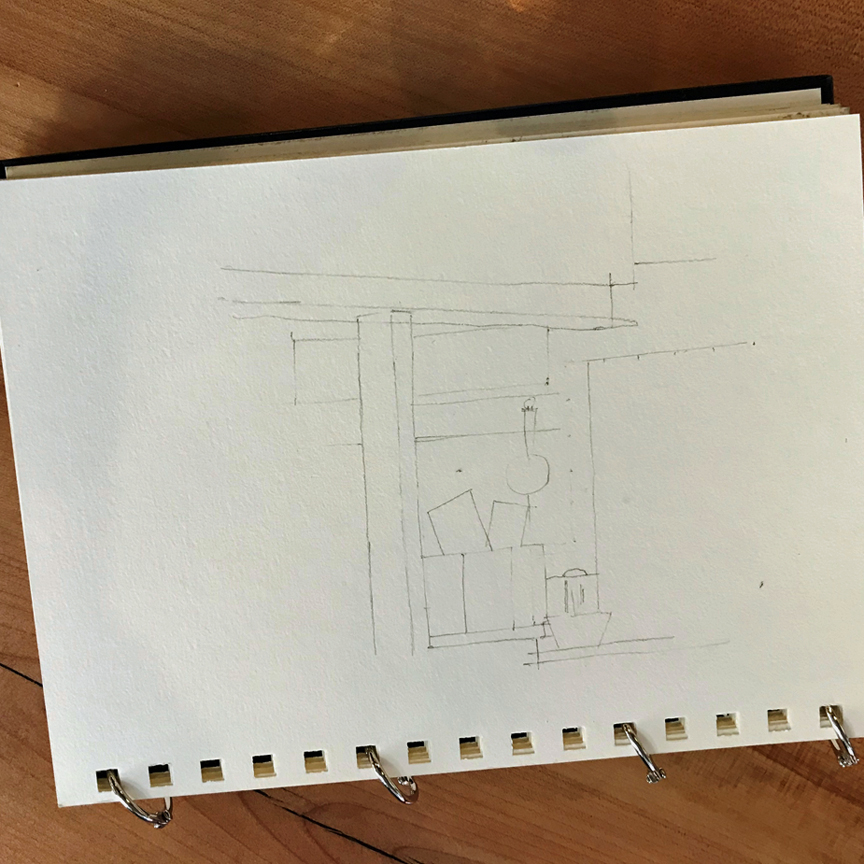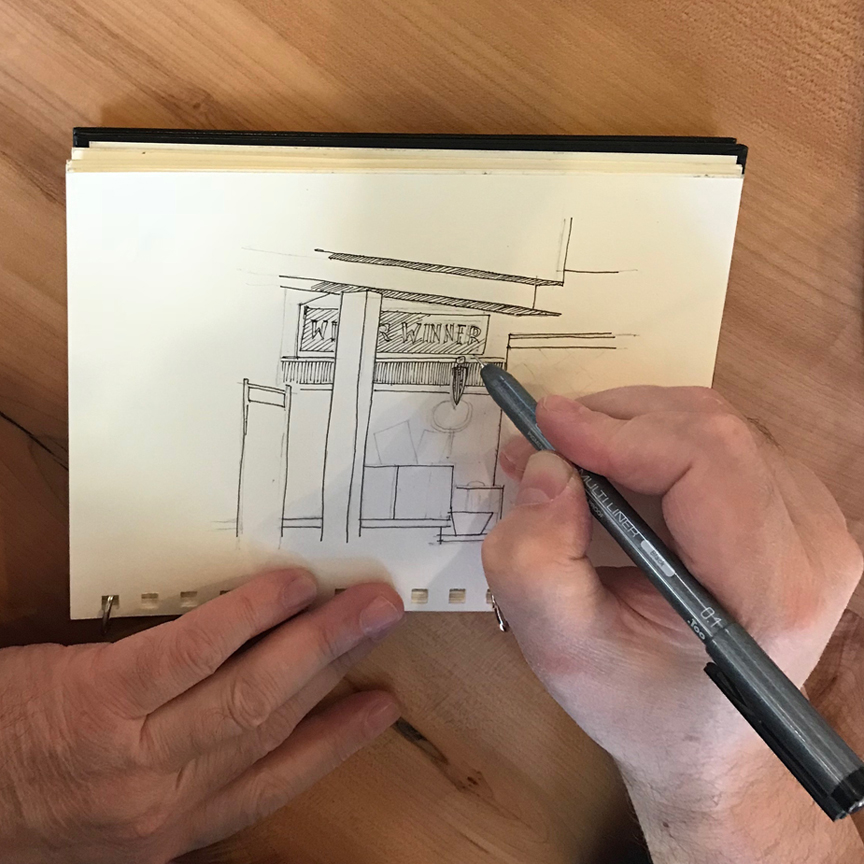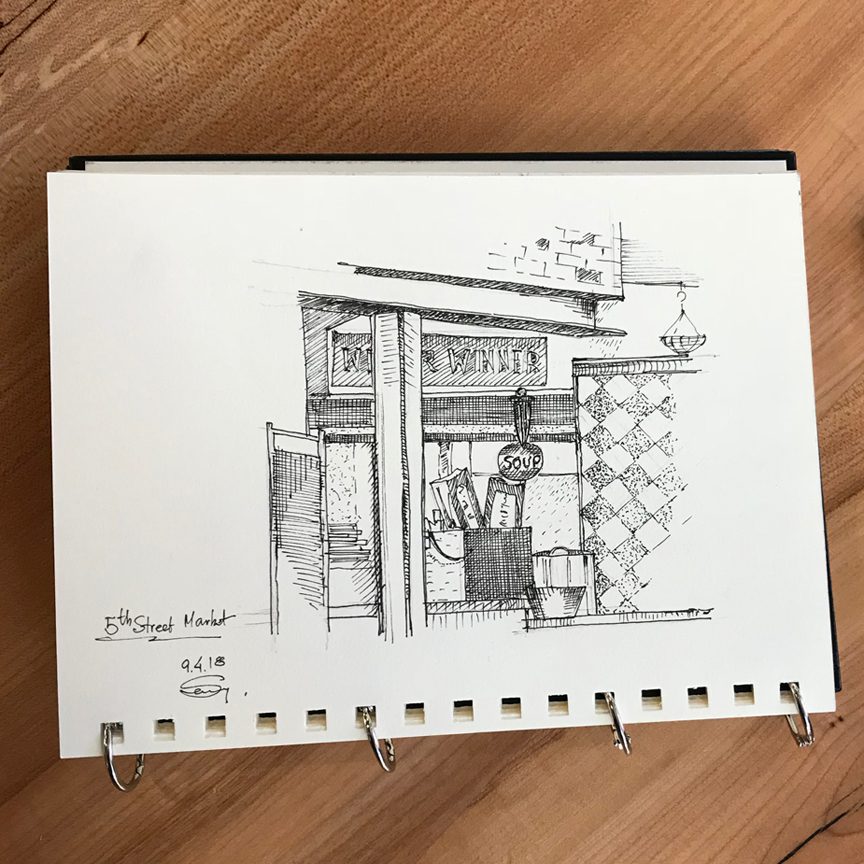 Serge was looking across the room for his sketch model. Nice!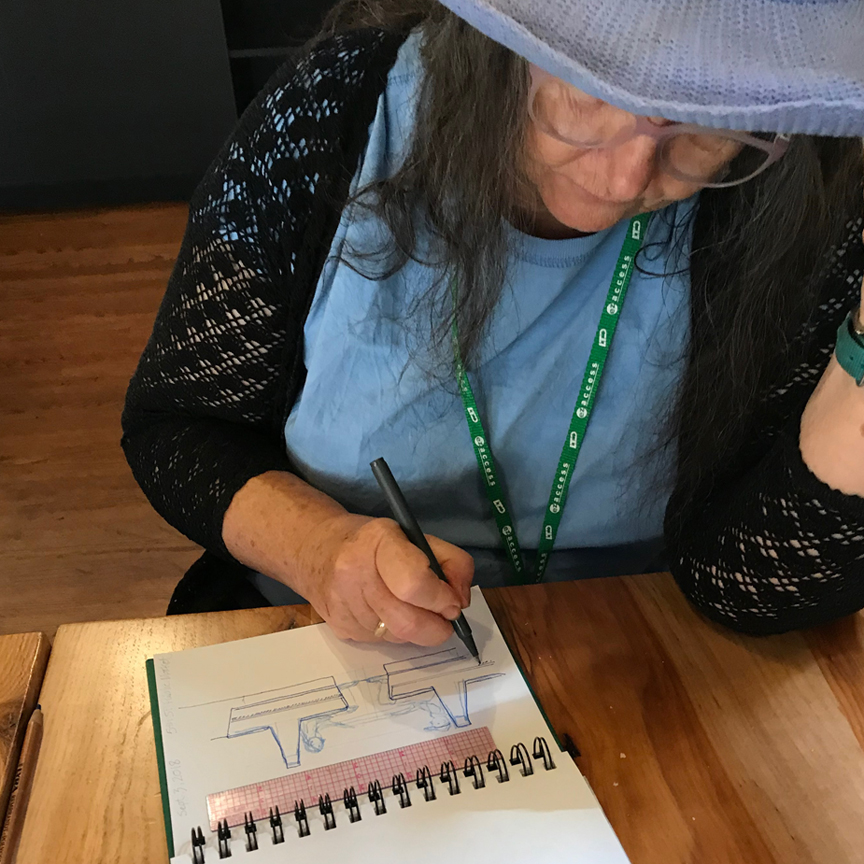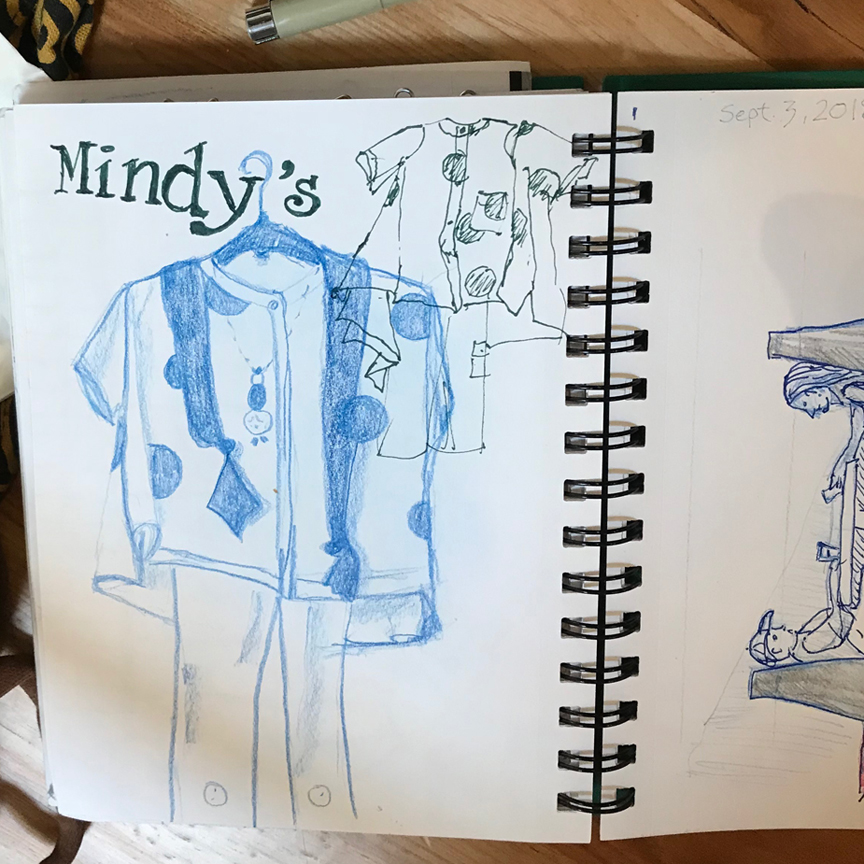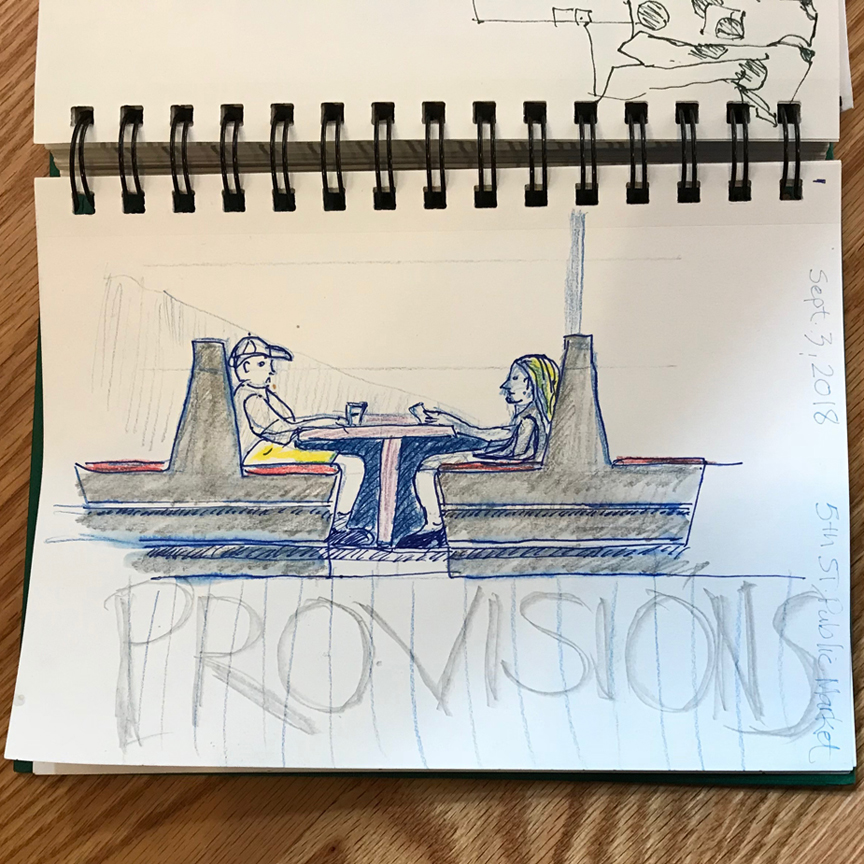 Laura was looking one way then another for her sketches.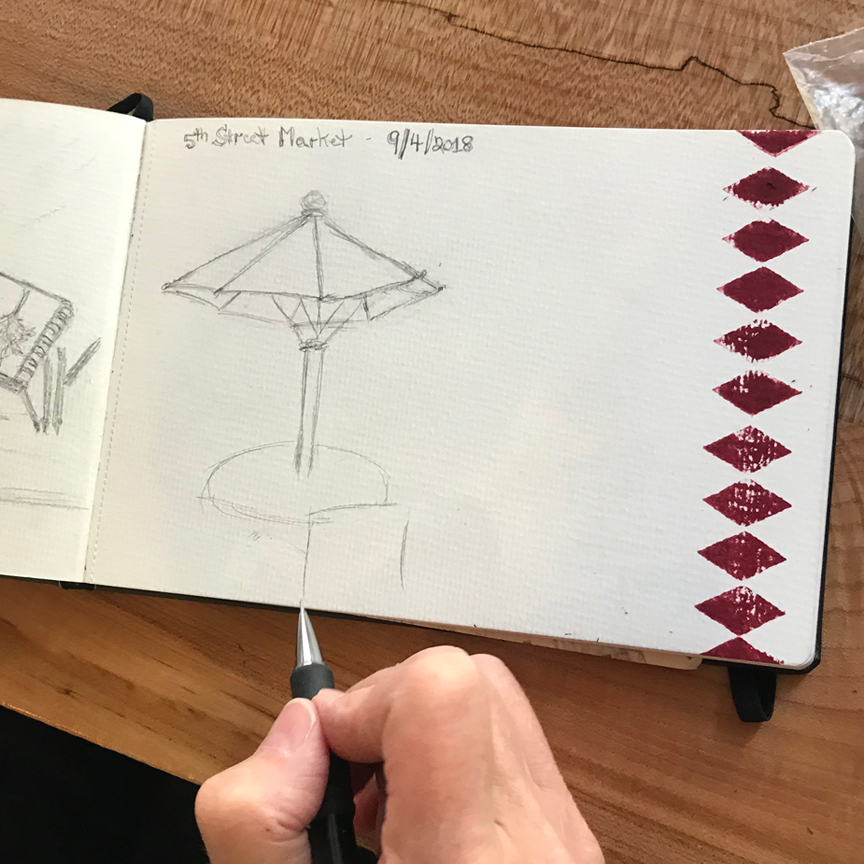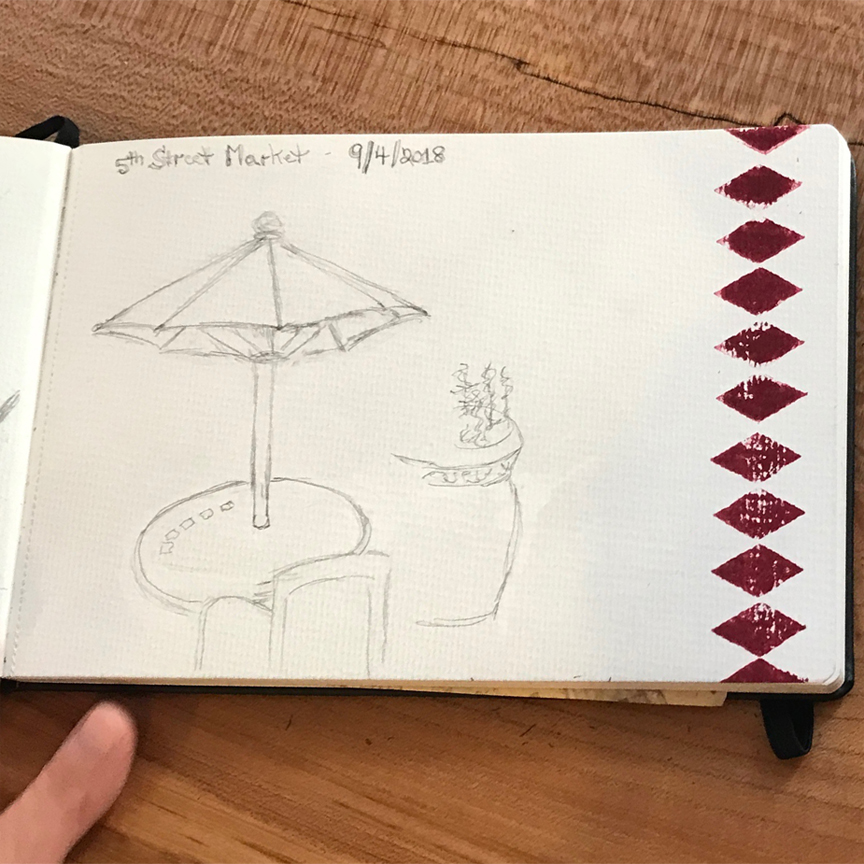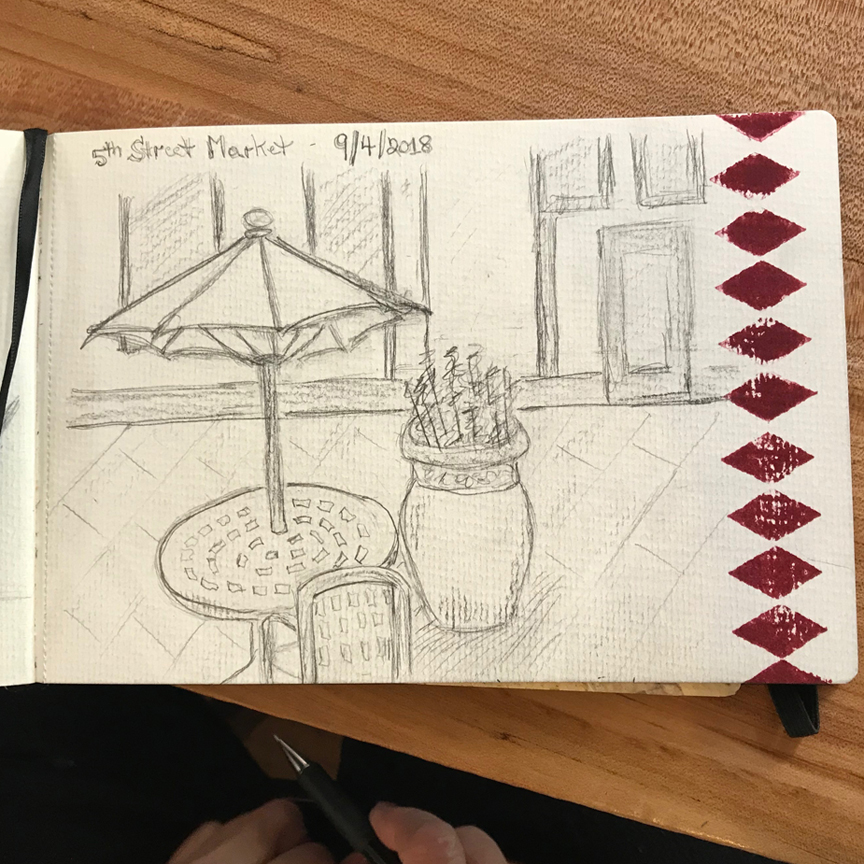 Helga's view out the window to the patio was her sketch model.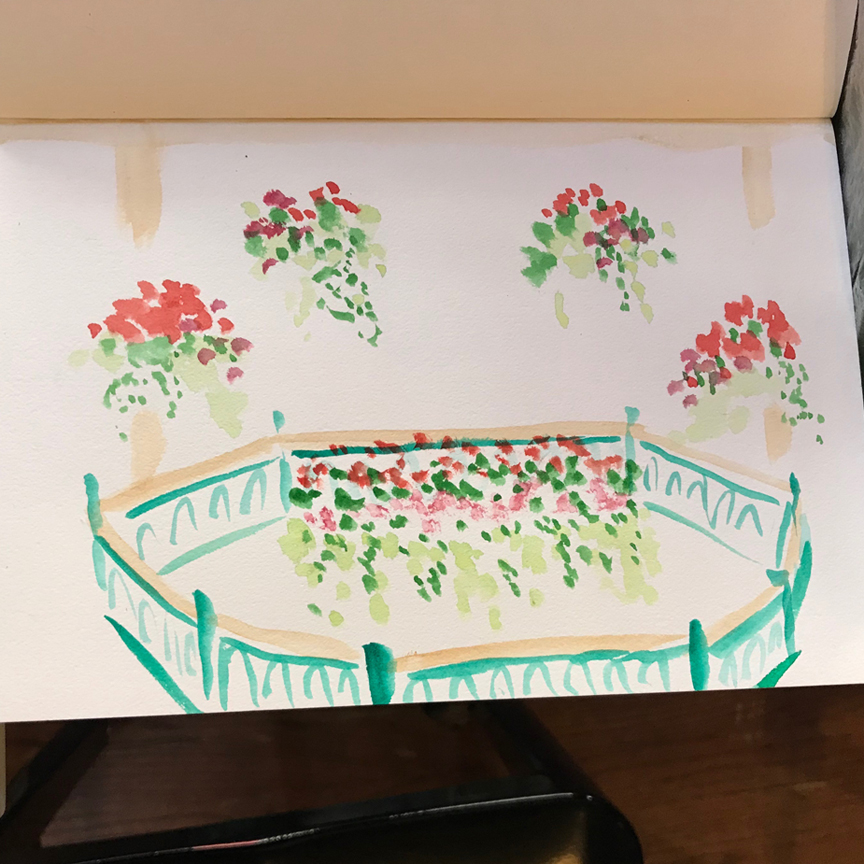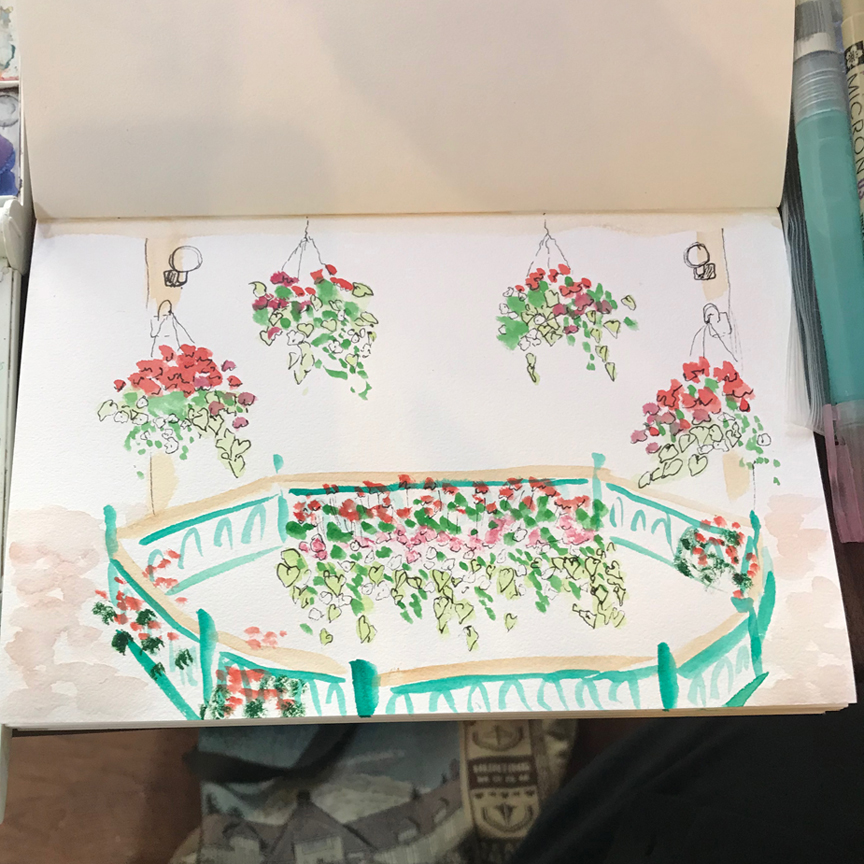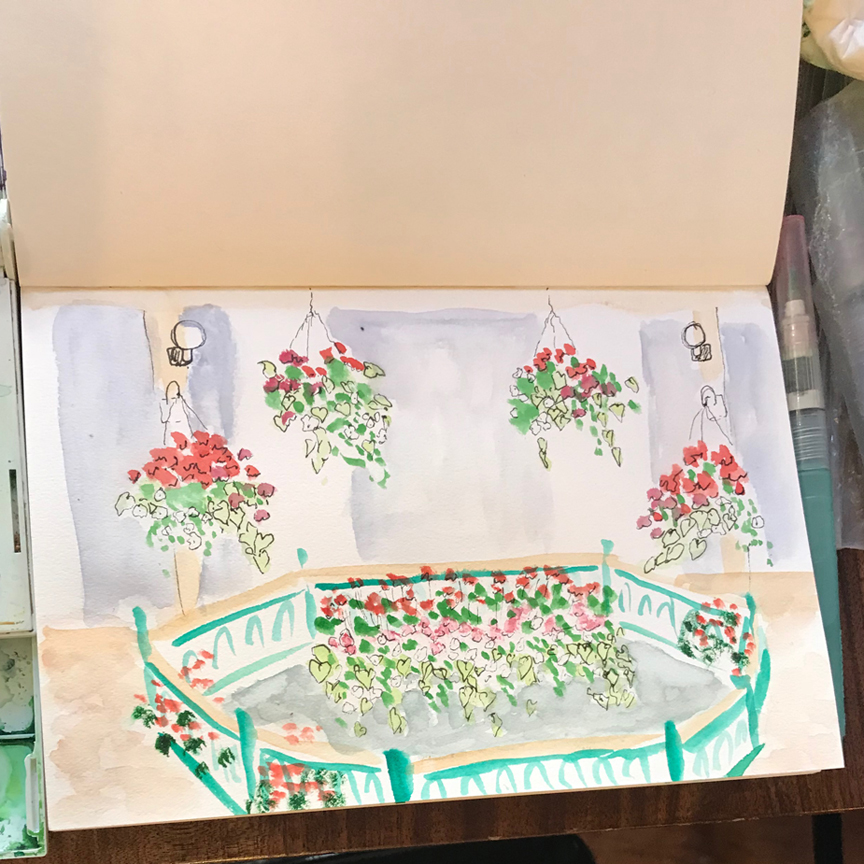 Jane was determined to stay loose with her watercolor version.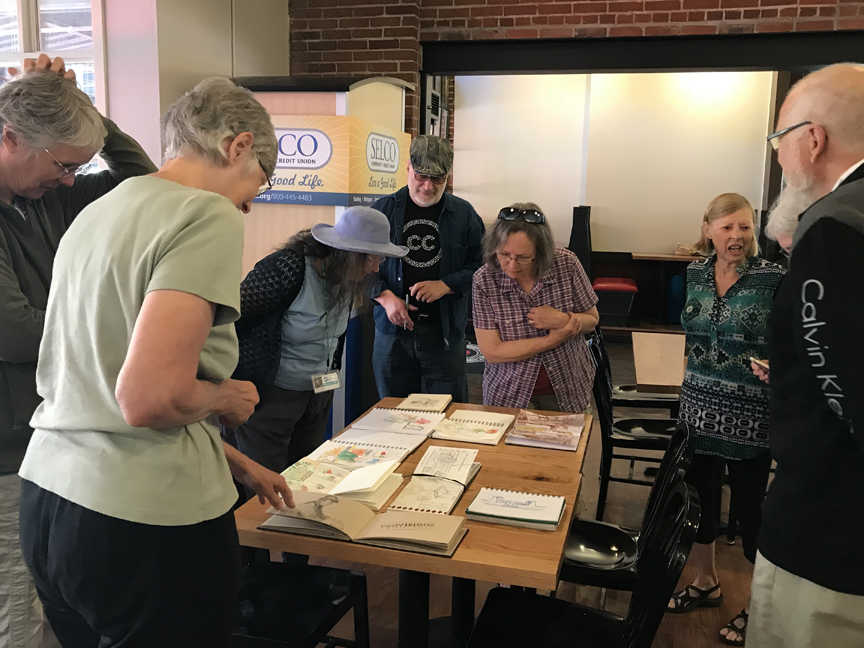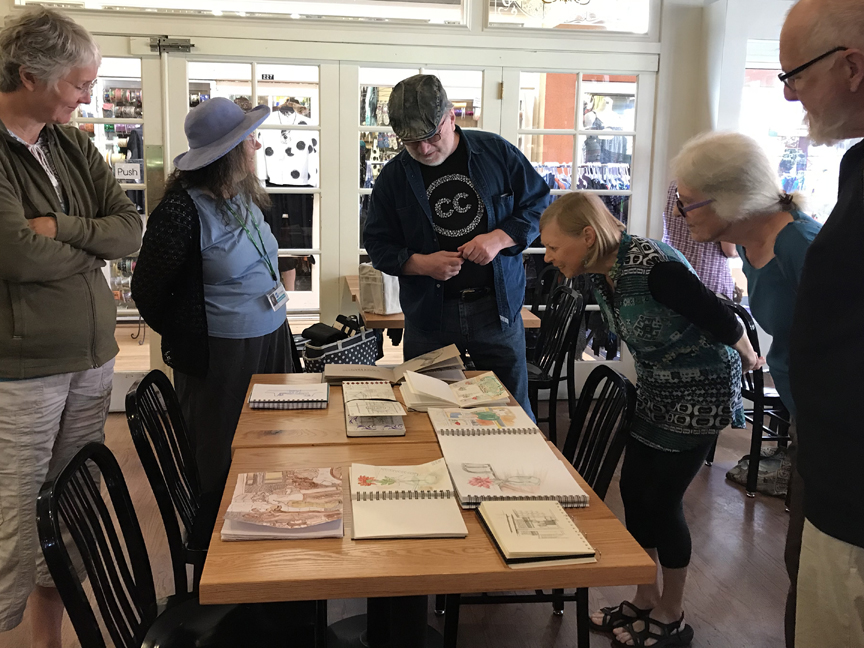 Time for show and tell! We all enjoyed looking at each others' work.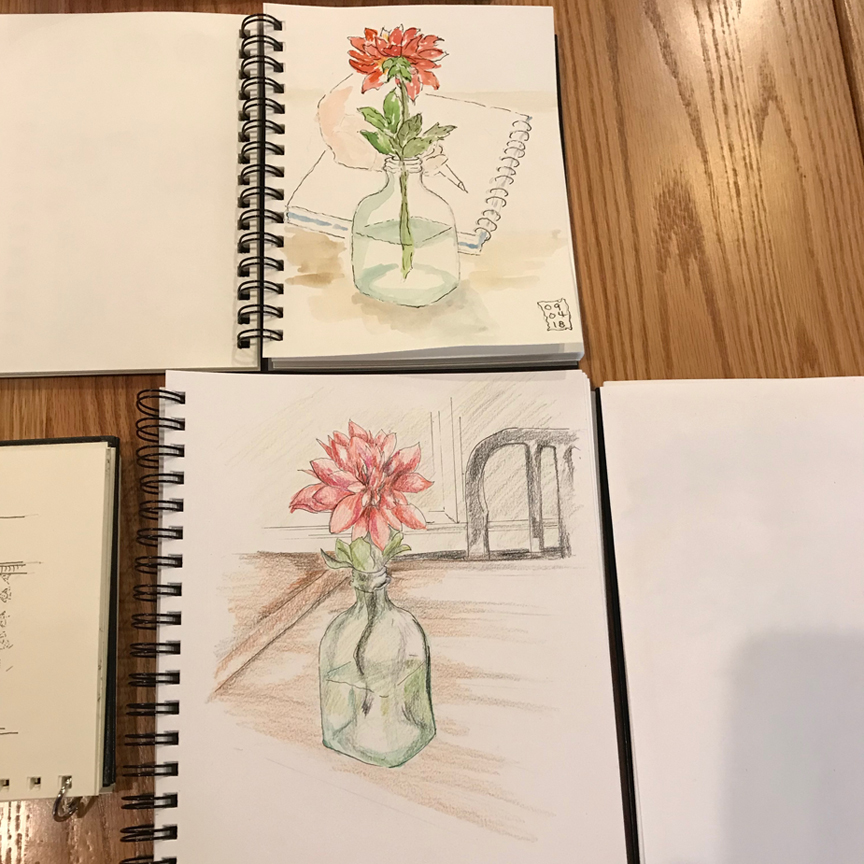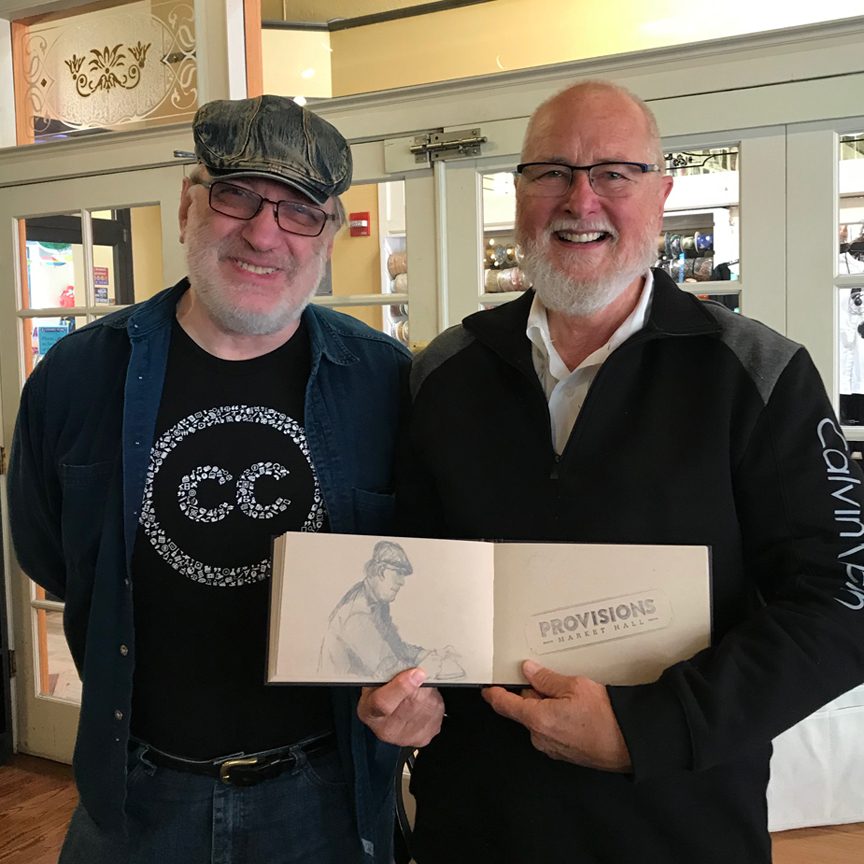 Barb So & Marsha got to compare sketches of the whole flower, and Serge saw Ken's sketch of him – "More beard hair needed," said Ken.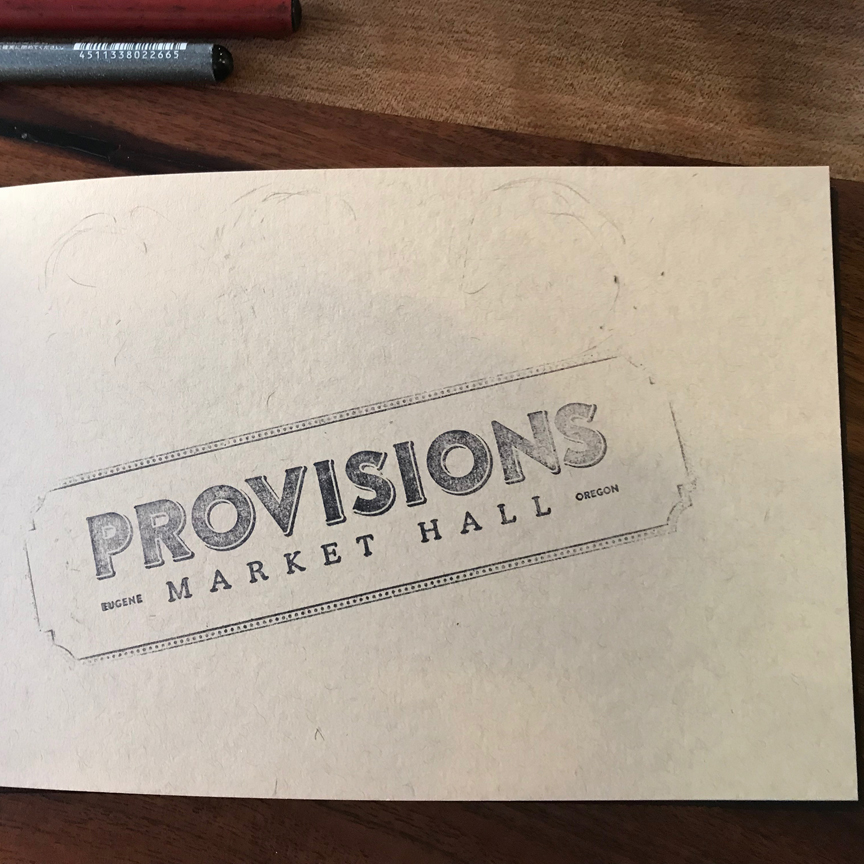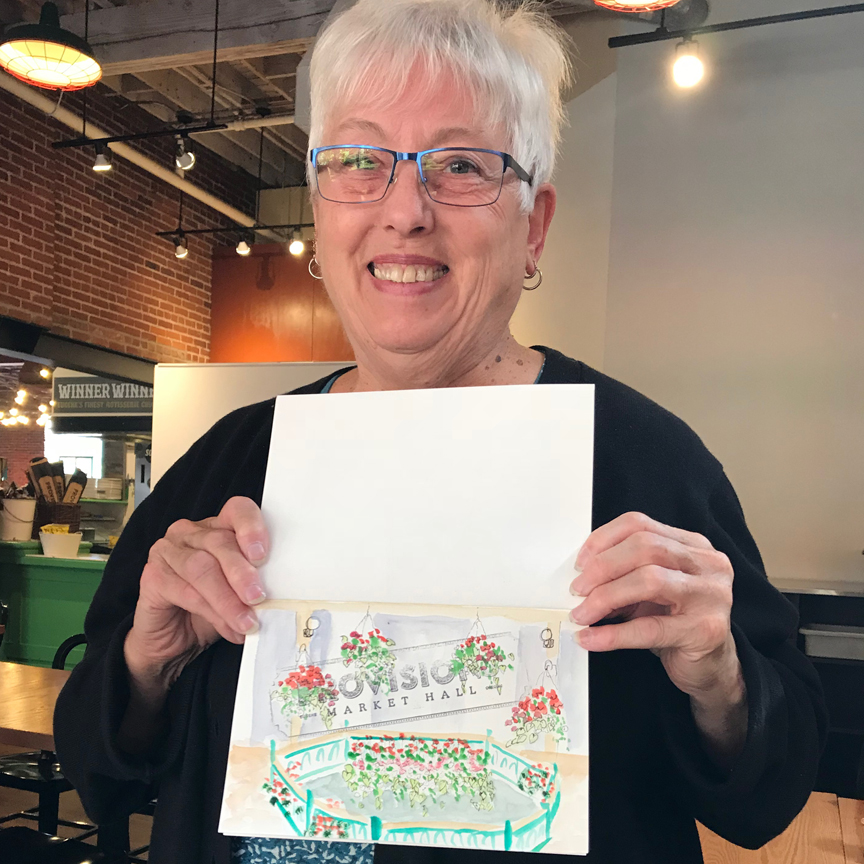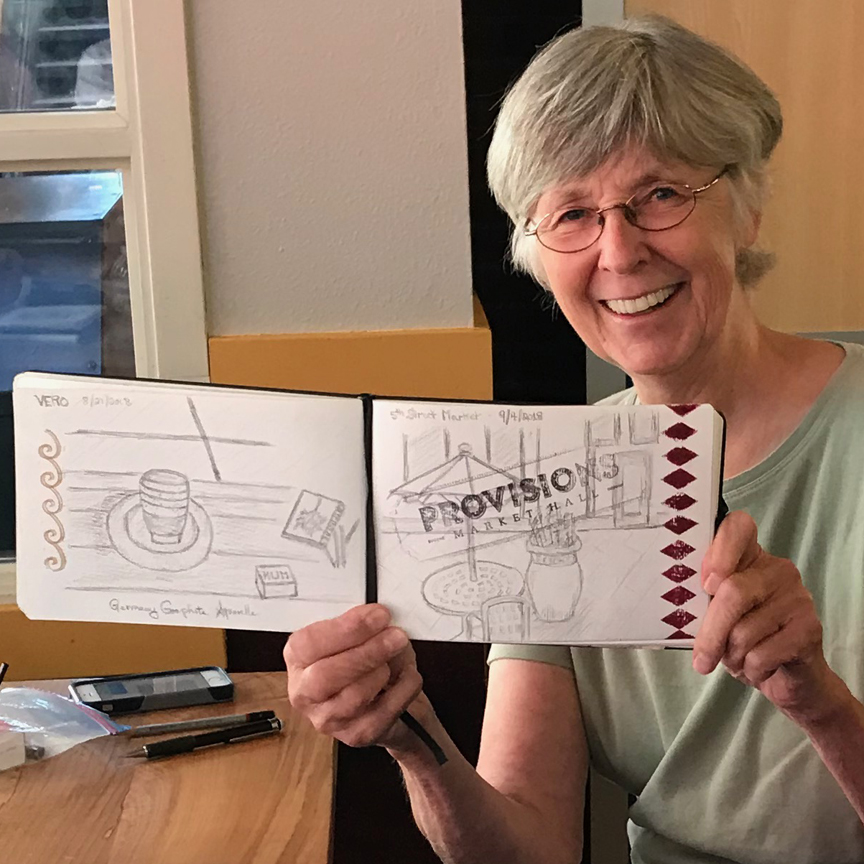 Then Ken discovered that the Market had a stamp! Jane and Helga made quick use of it to add just the right touch to their sketches.