The Pump Café, 710 Main St., Springfield, Oregon
We're always interested in trying a new sketching venue, and when Hugh & Sandy had breakfast at The Pump Café in Springfield, they approached  the owners with the idea of having the sketch group be able to spend some time sketching there some morning.  They said yes, and we were charmed to be in such an interesting warm hearted place. (The food was great, too.)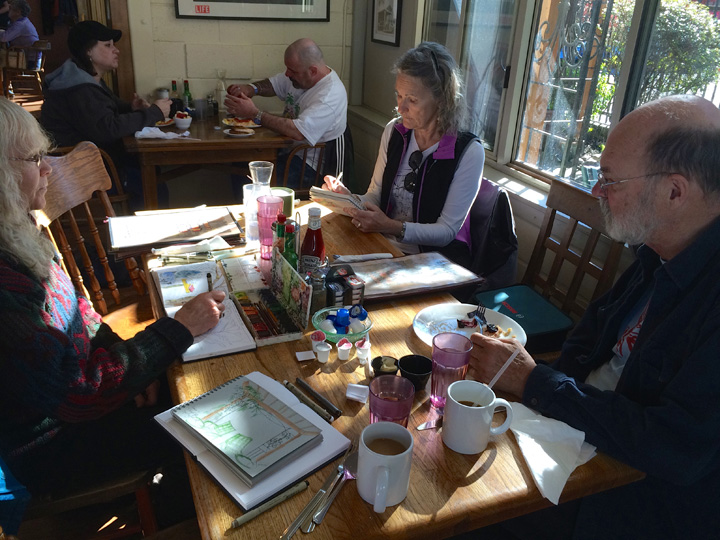 We were just a small group, but sure enjoyed being there – Tricia, Sandy, & Erik (who couldn't resist their eggs on pancakes – YUM).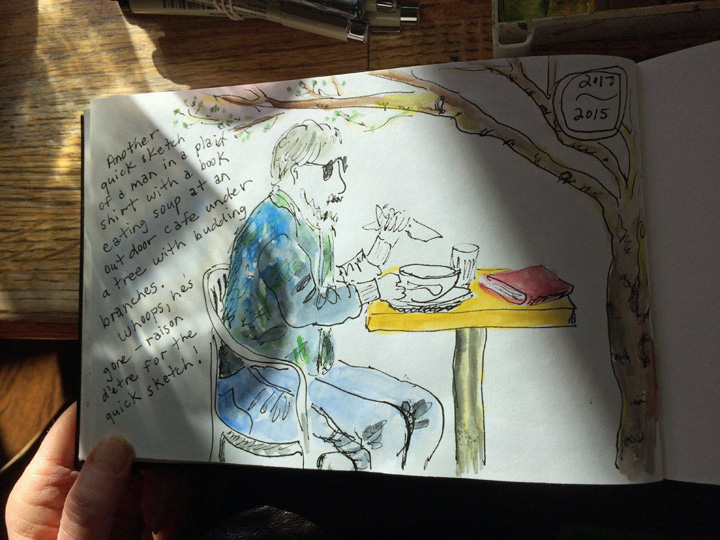 Tricia started by showing us the sketch she completed the last time we were together, noting the demands of sketching fast when your model is apt to move on!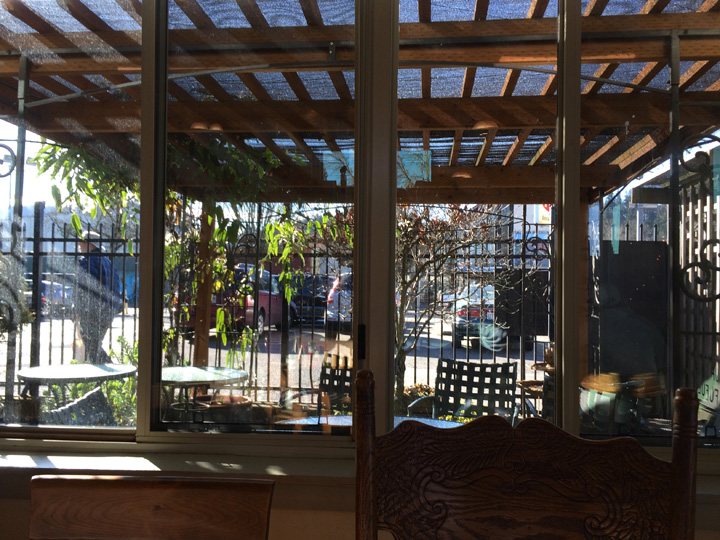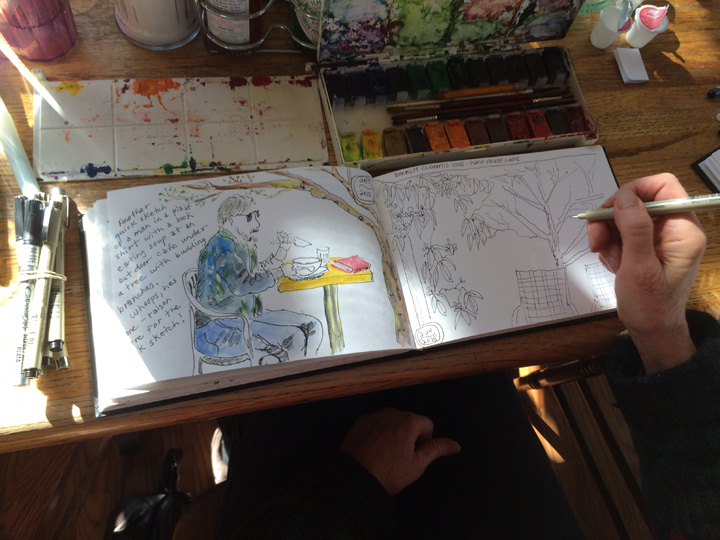 Here's the view from the inside The Pump Café looking out to the sheltered outside patio, Trisha's initial sketch outline on the right.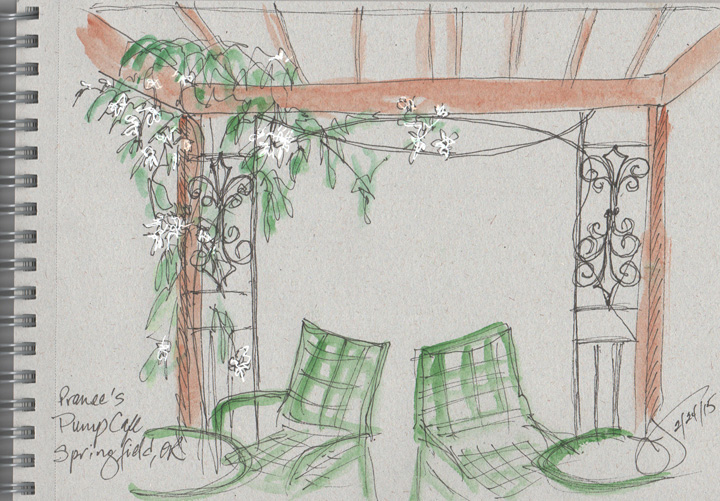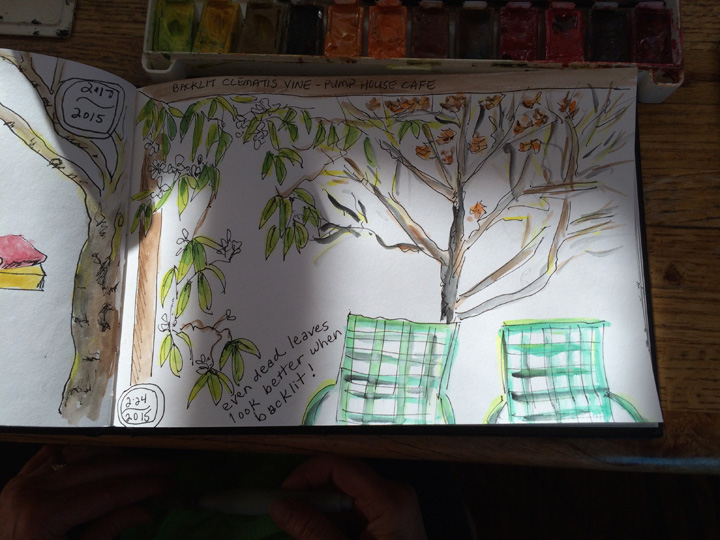 Here's Jane's sketch done on grey toned paper, and Trisha's in watercolor on white paper. It's interesting to see how different artists choose what to include in a sketch, what to exclude.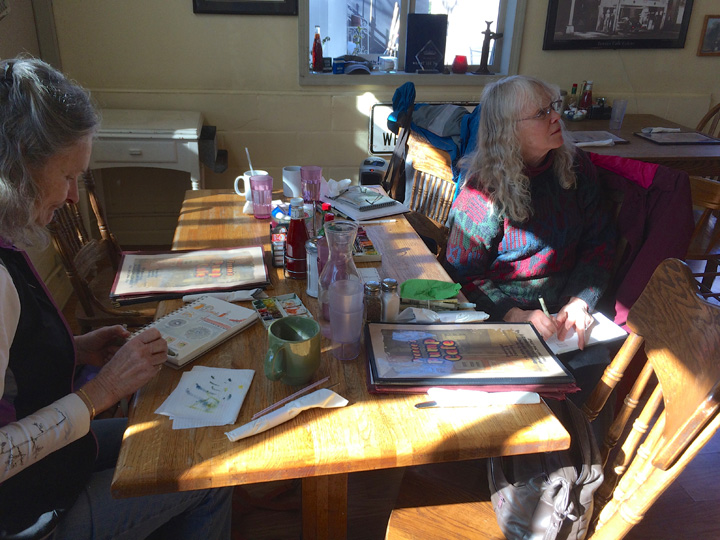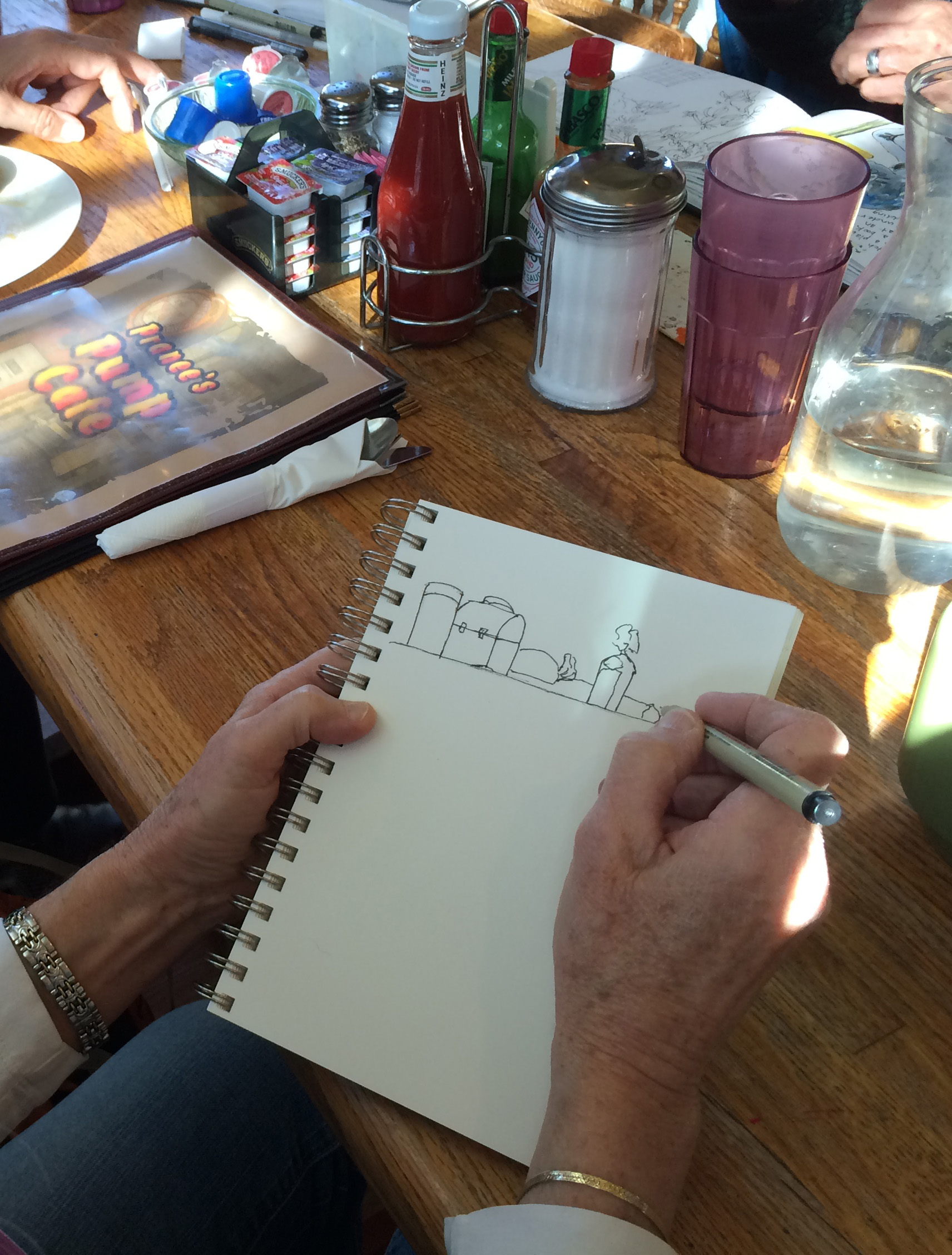 Trisha had to turn around to see what had Sandy so intrigued across the room on the wall.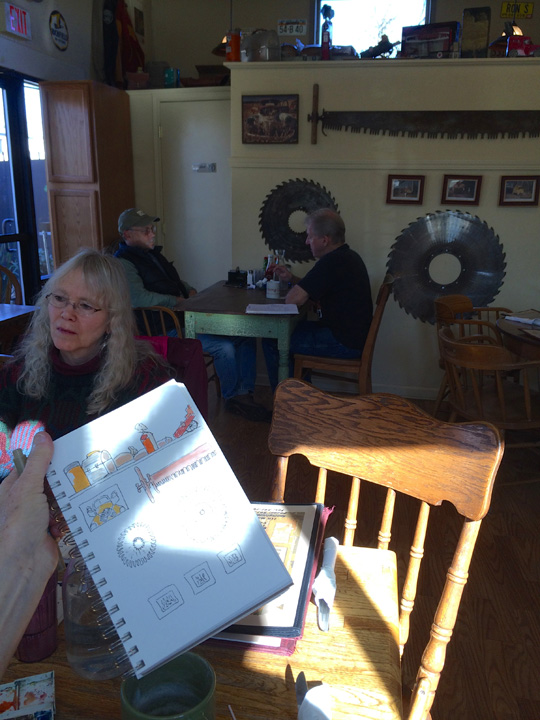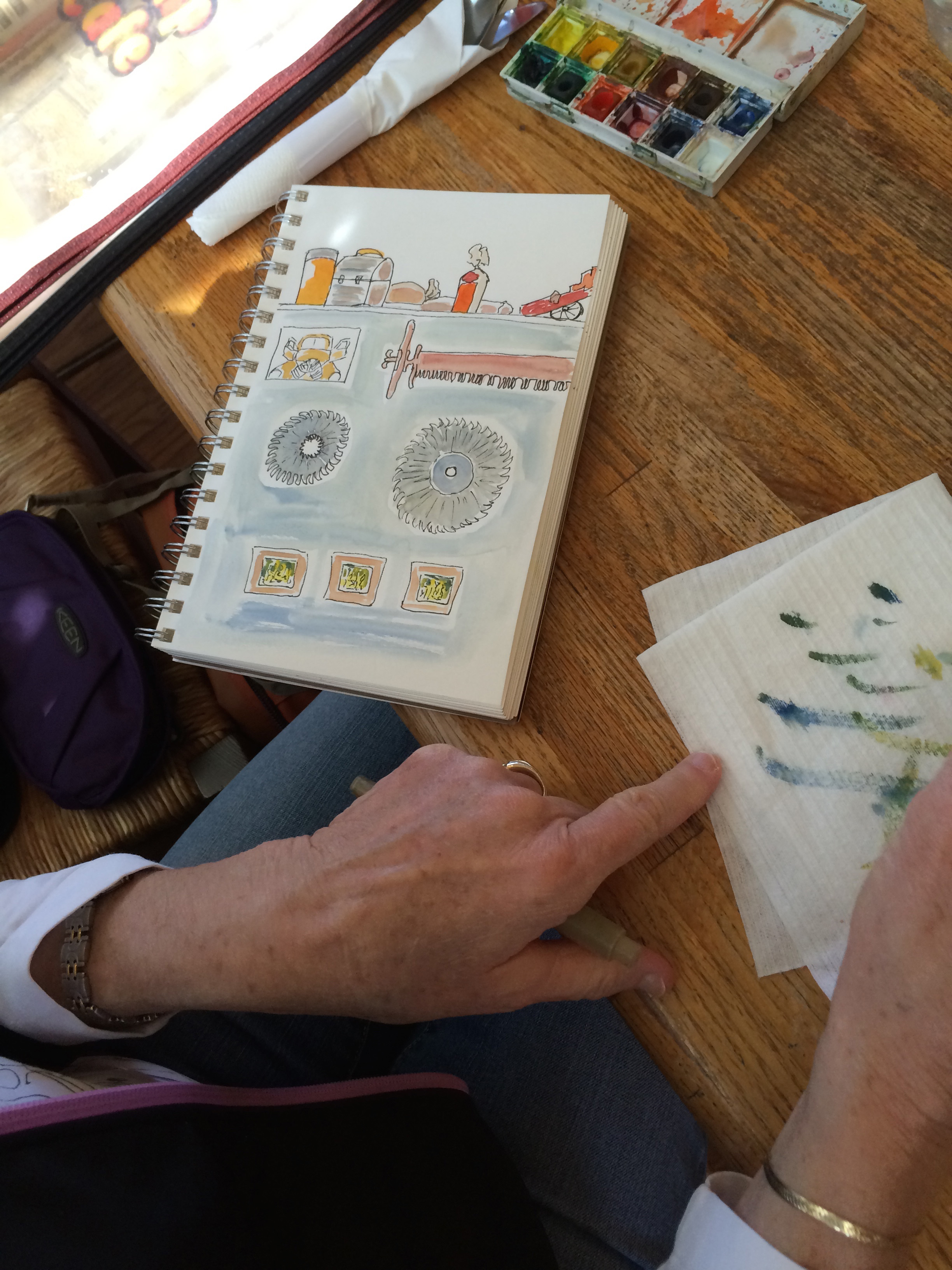 Oh! What an interesting collection of memorabilia on display! Sandy really had fun sketching this, as you may be able to tell!