Friendly St. Market, Eugene, OR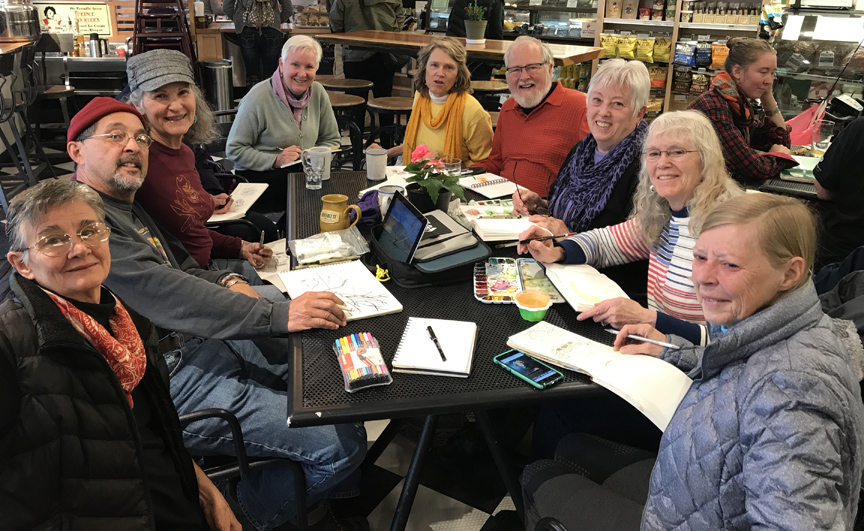 Does this look like a group who does everything the same? No. Lealan, Hugh, Sandy, Phyllis, Penelope, Ken, Jane, Tricia, Barb Sh.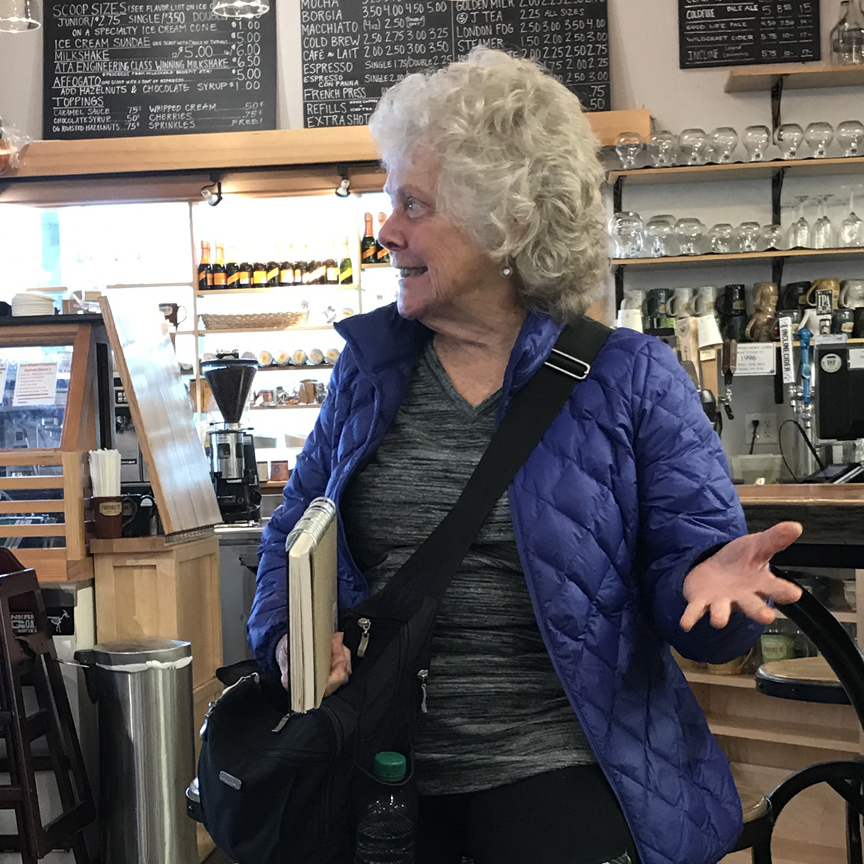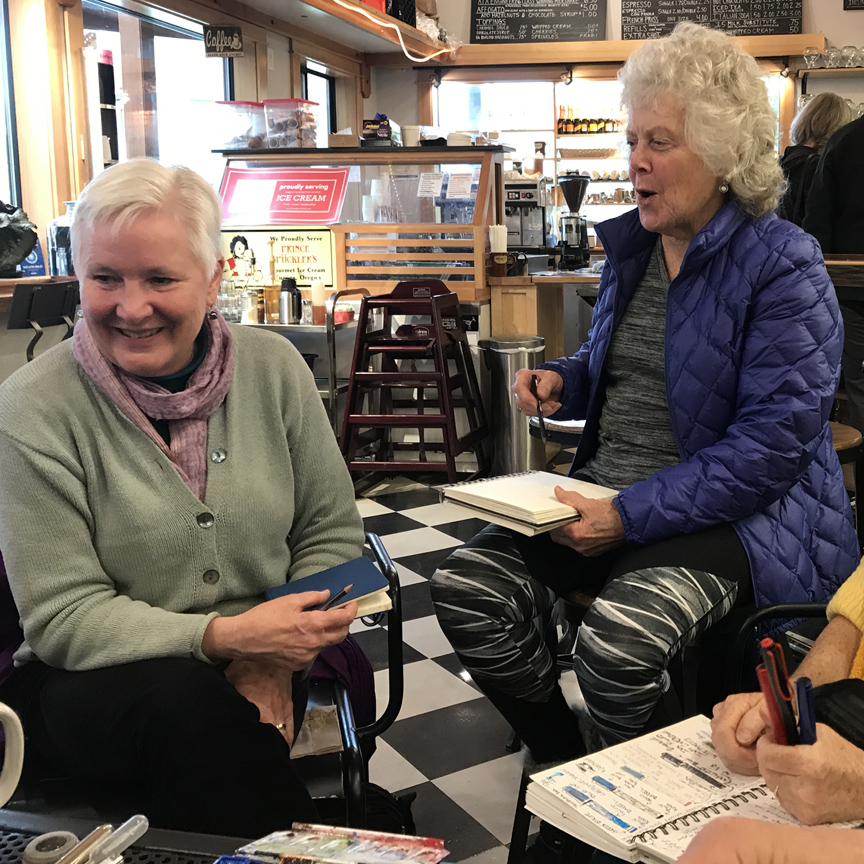 "I'm not late, am I?" Barb A. brought down the house.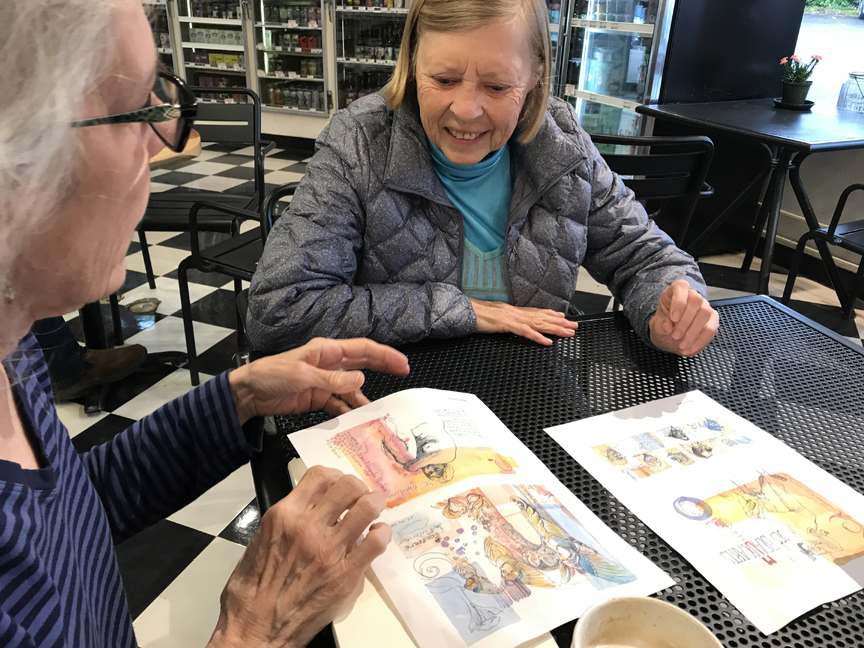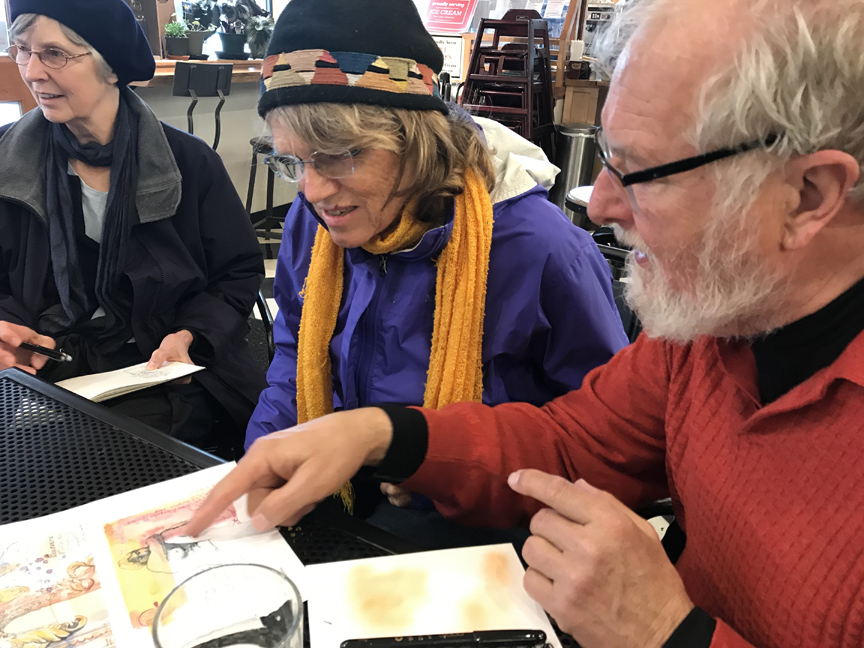 Jane brought copies of some artwork by French artist Marie Stricher who used watercolor wash swashes of color before she sketched.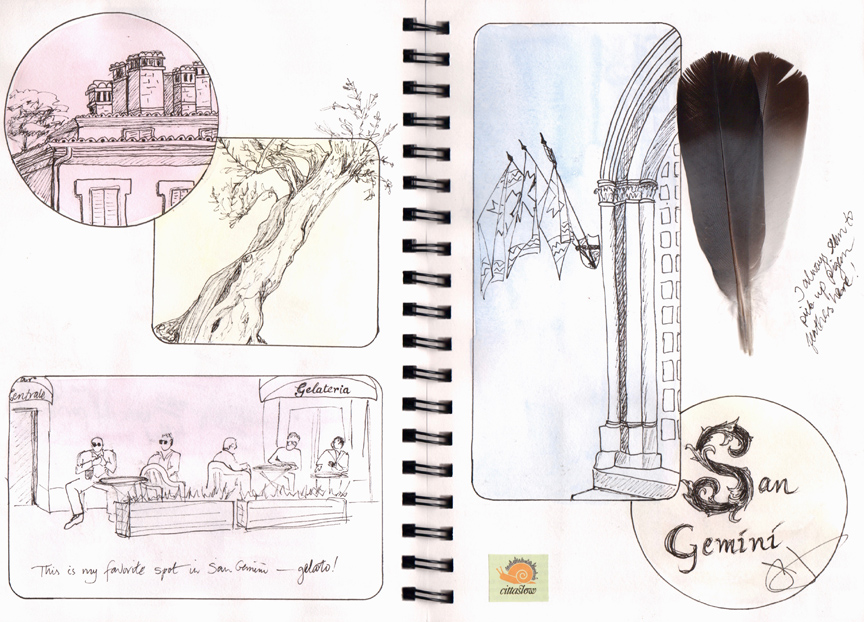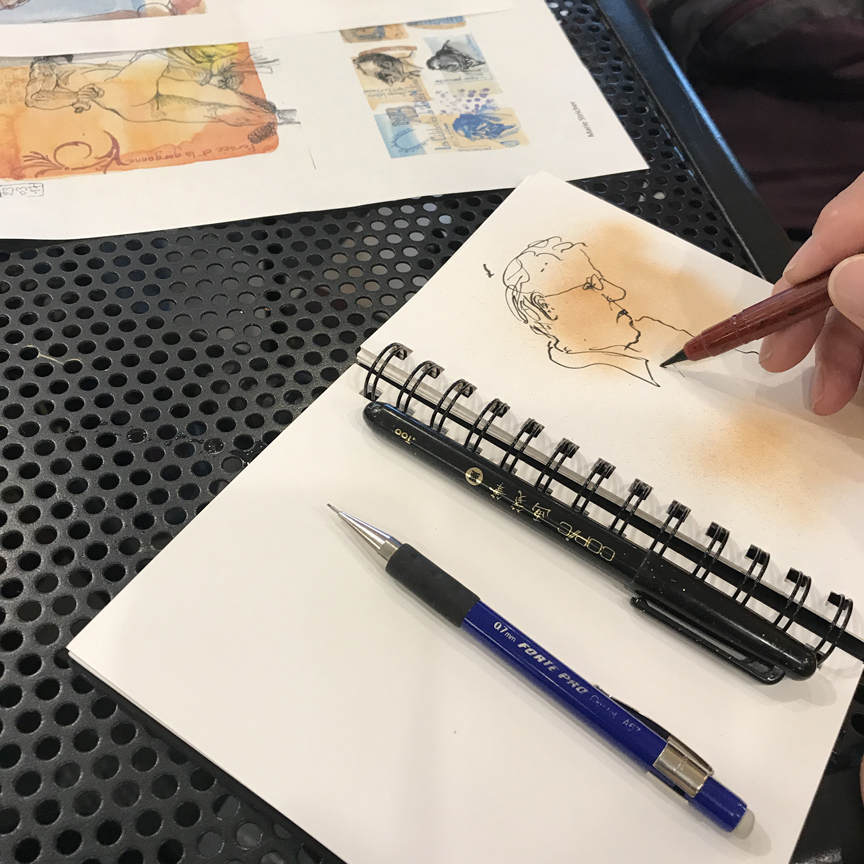 Here's Jane's previous attempt to use color wash blocks, all in tidy frames. Ken had some air brushed colored spots which he uses.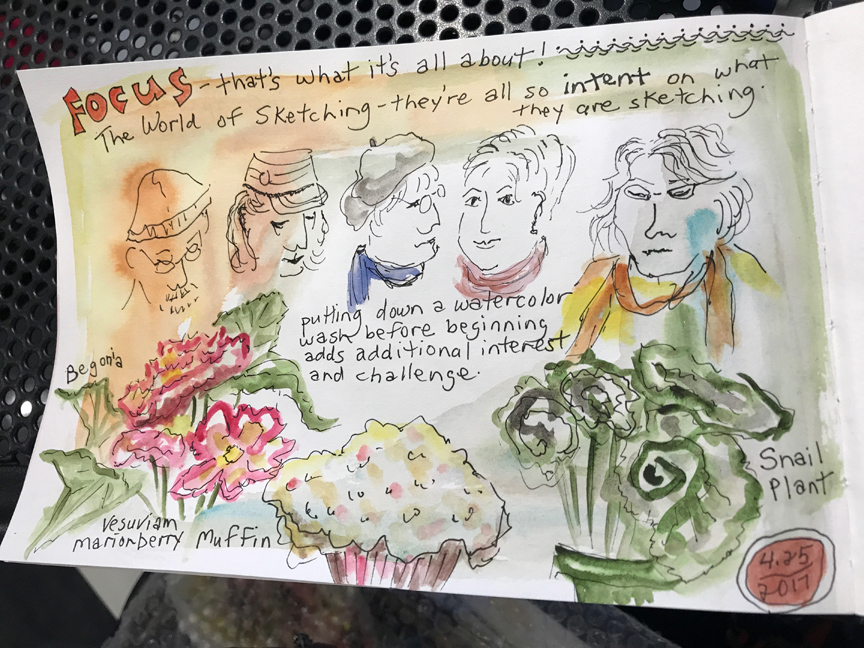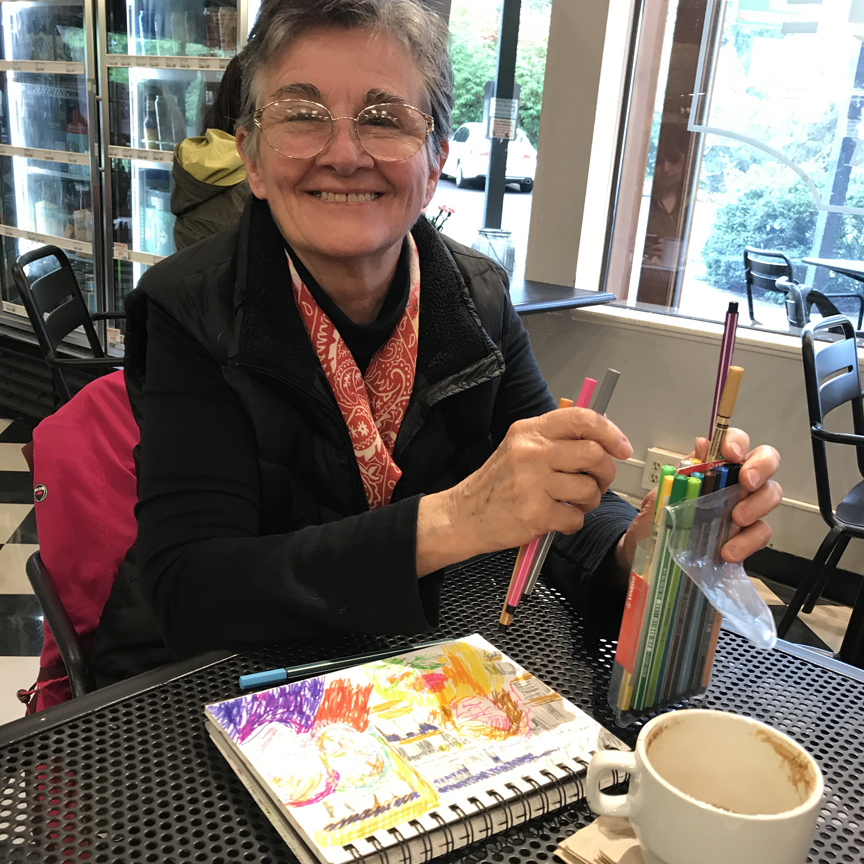 Tricia tries Marie's color wash swashes, and discovers that it's  a lot of fun to play with. Lealan admits she just plain loves color!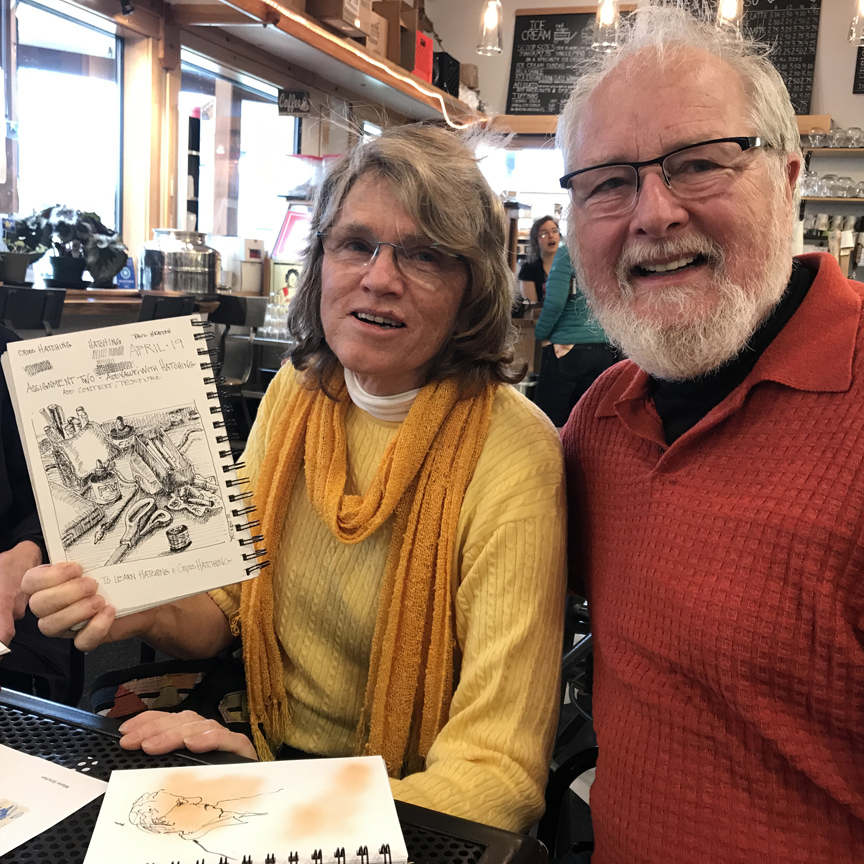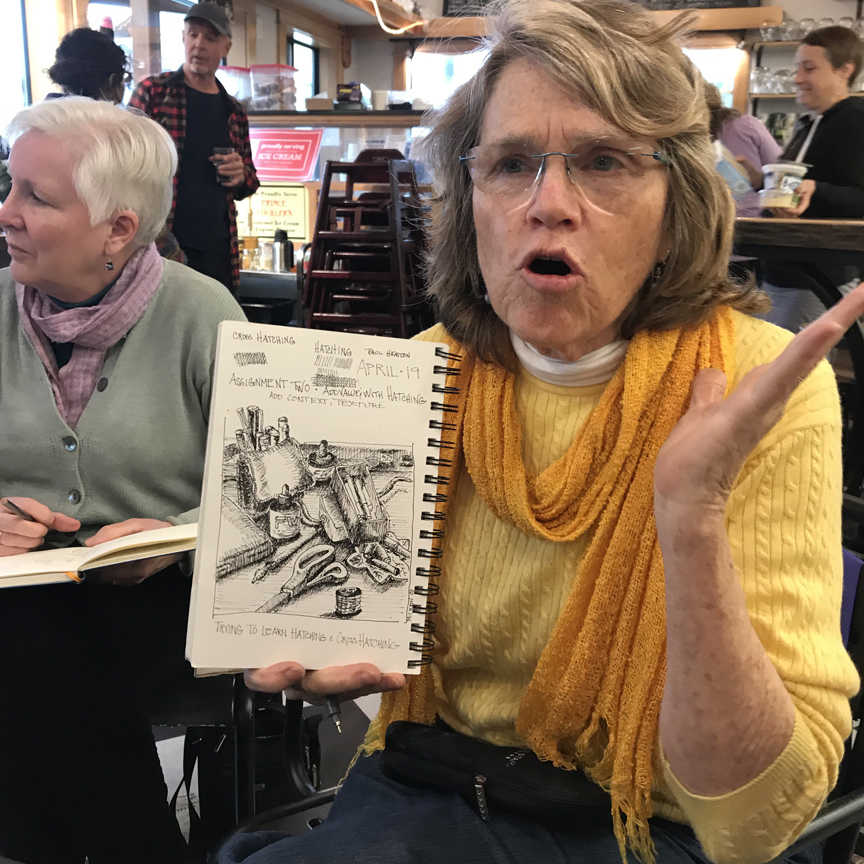 Penelope shares her work from a recent class on using cross-hatching. Ken showed her how to connect images with it . Ta dah!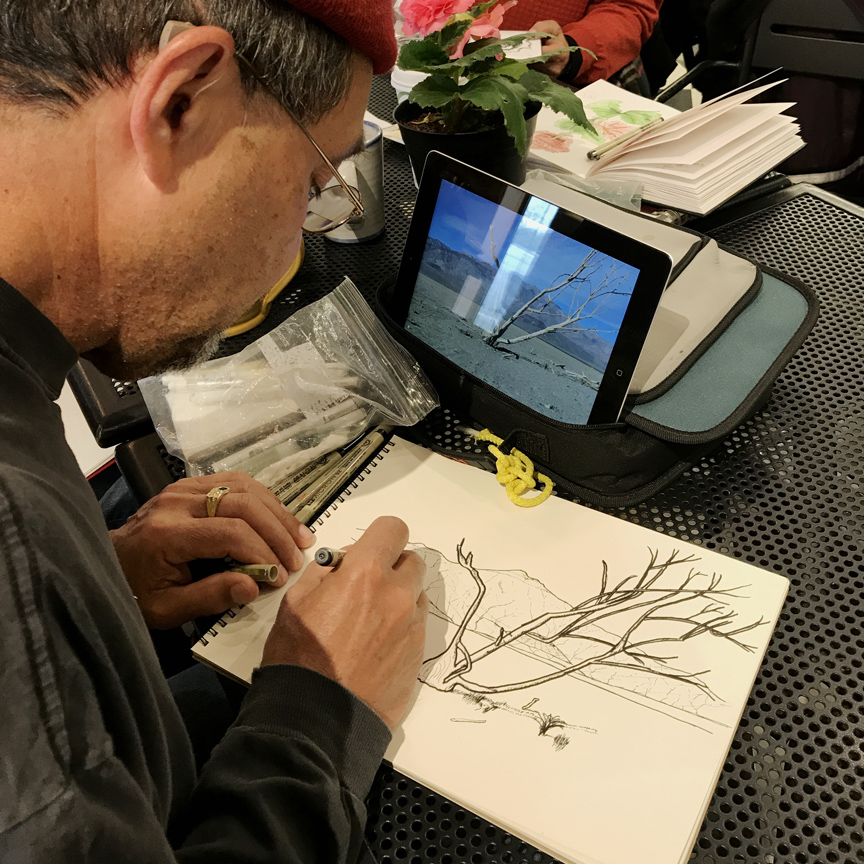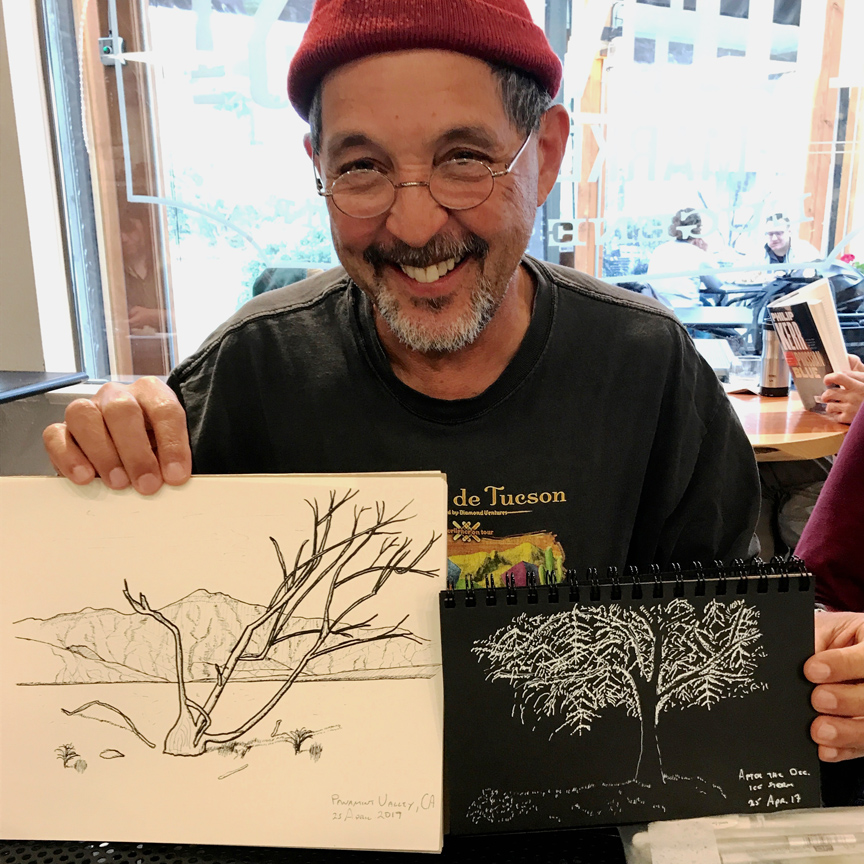 Meanwhile, Hugh is busy with opposite effects – trees in black ink on white paper, white ink on black paper. (Hope I don't have to choose!)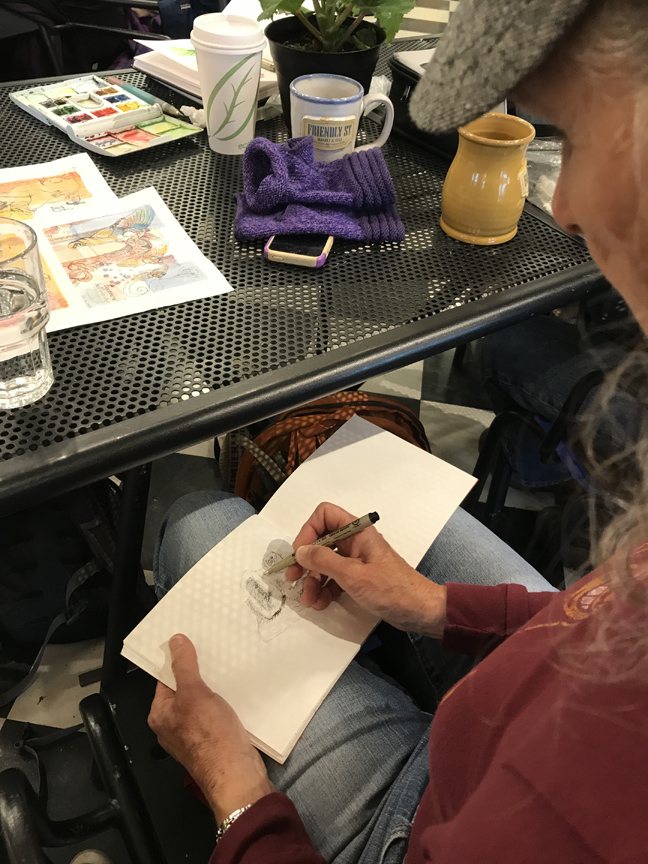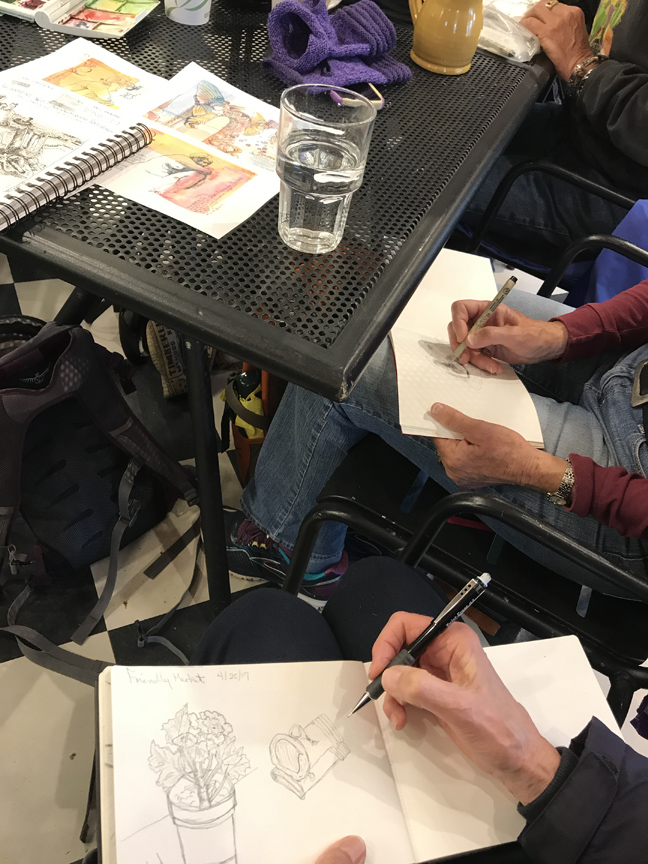 Sandy & Helga are doing a still-life sketch – of Sandy's gloves!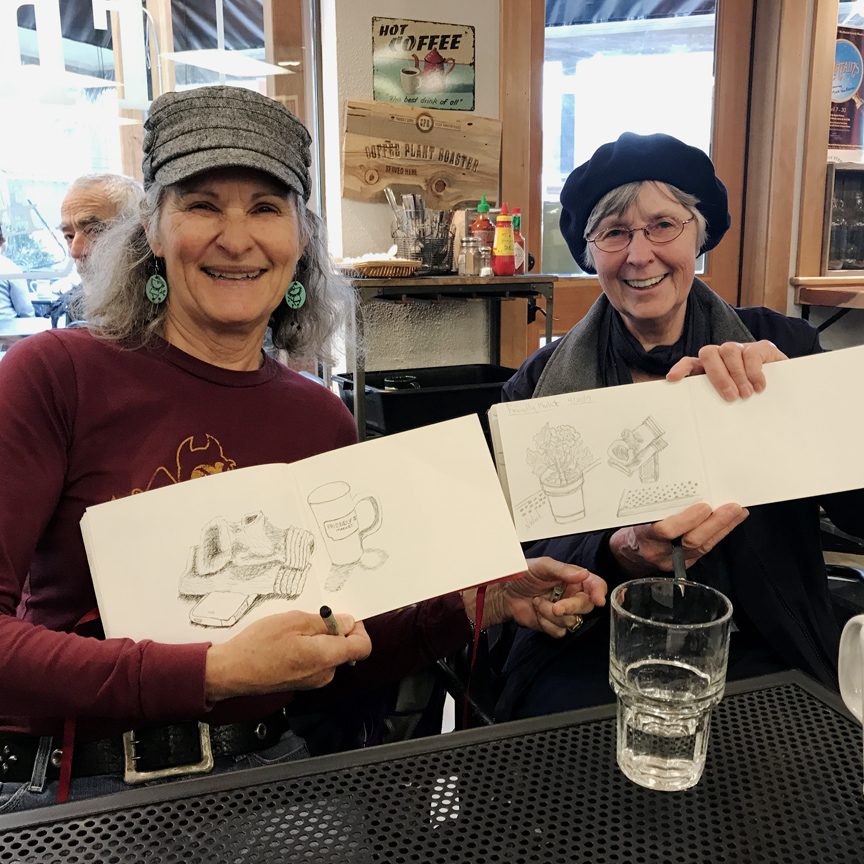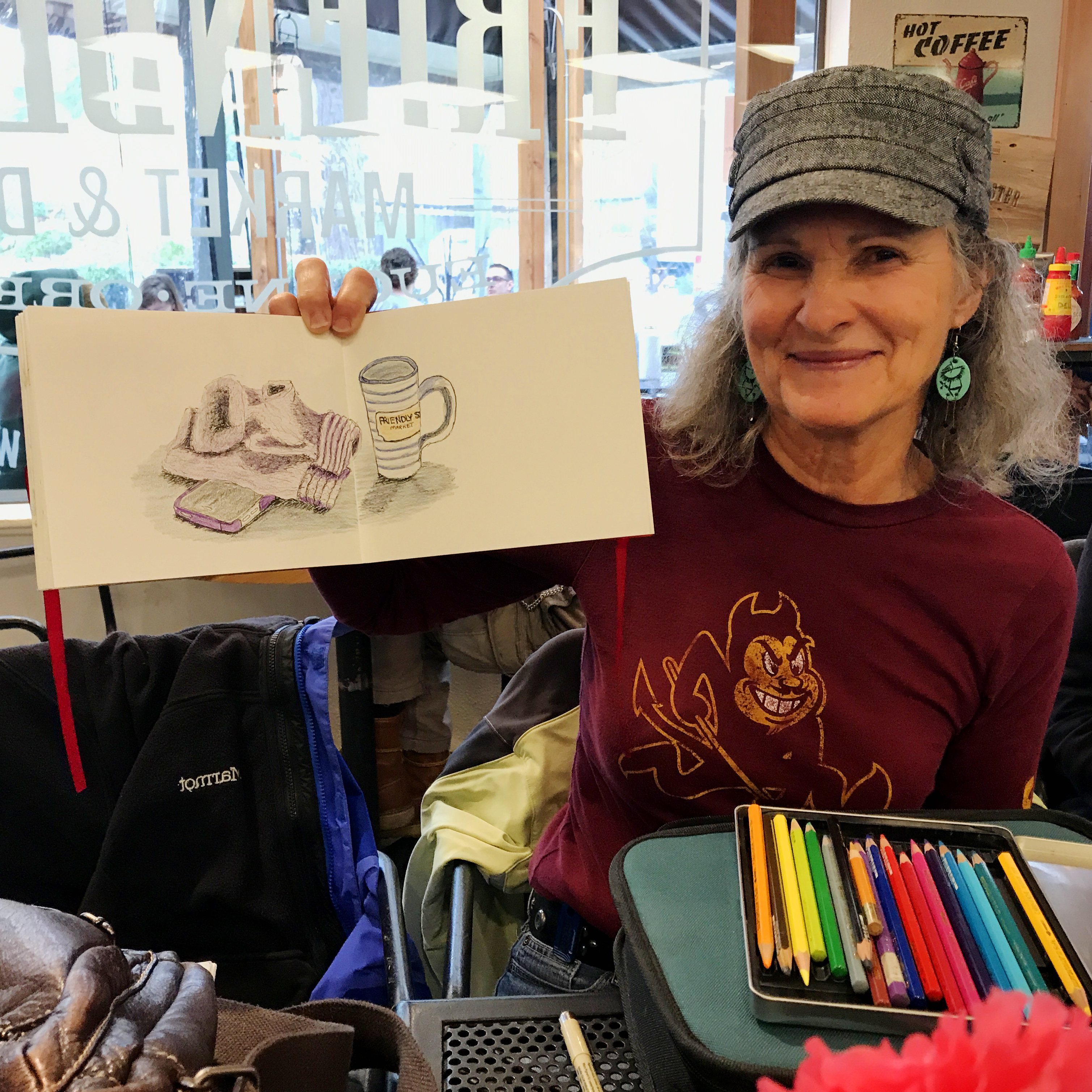 Nice renditions, gals! Sandy adds some color to hers to tempt Helga.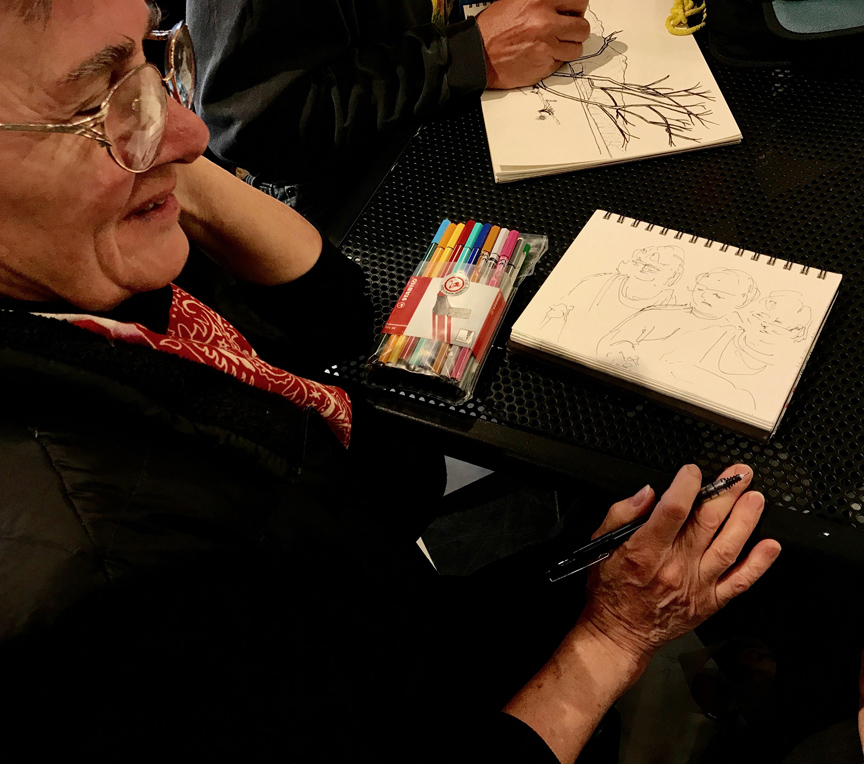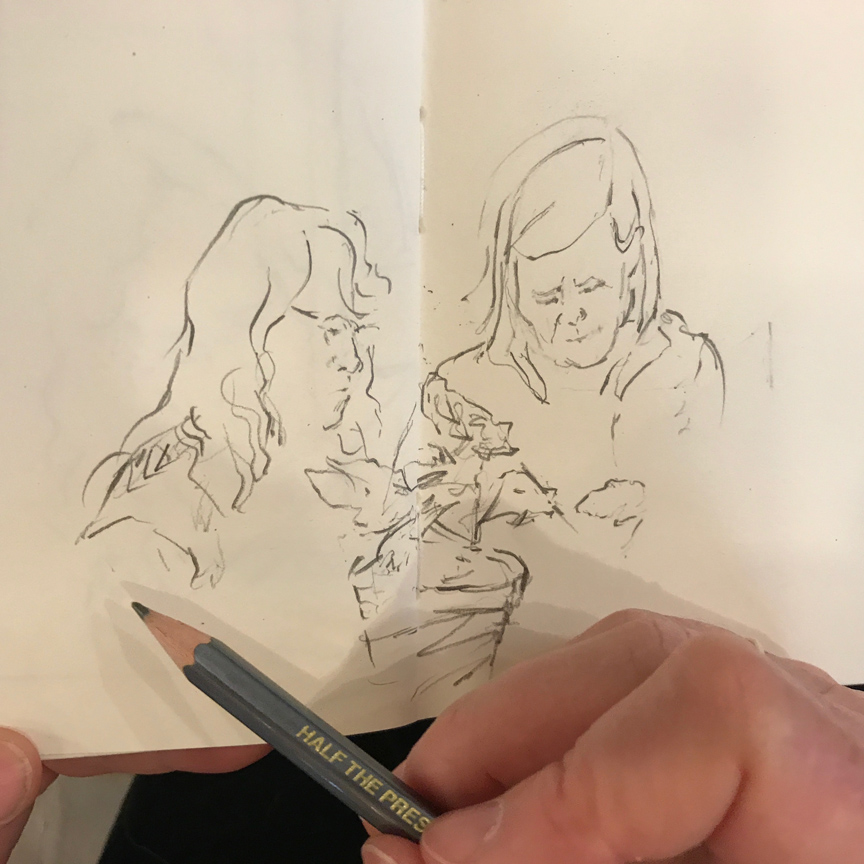 Lealan takes on Bev's usual subject – portrait sketches.  Anyone at the table is fair game for modeling purposes! Smile!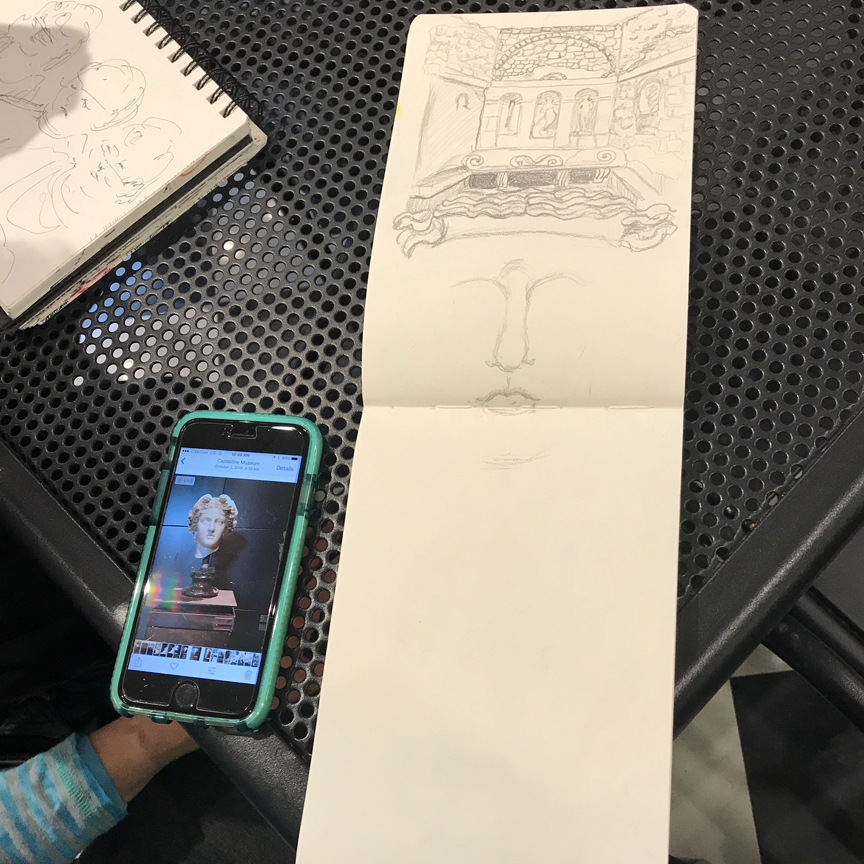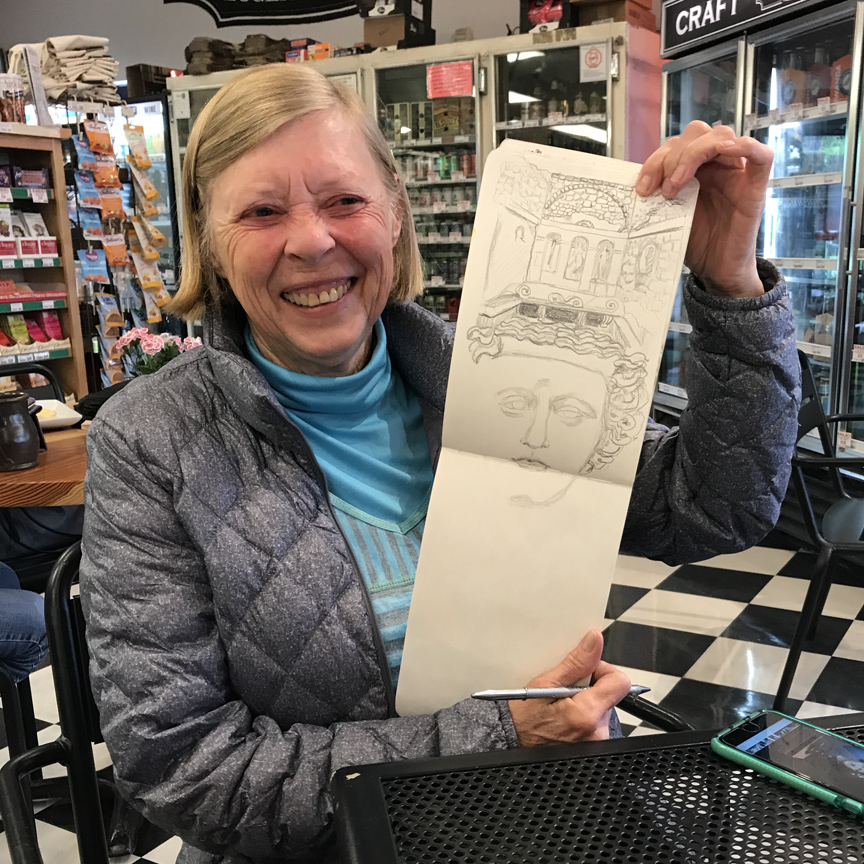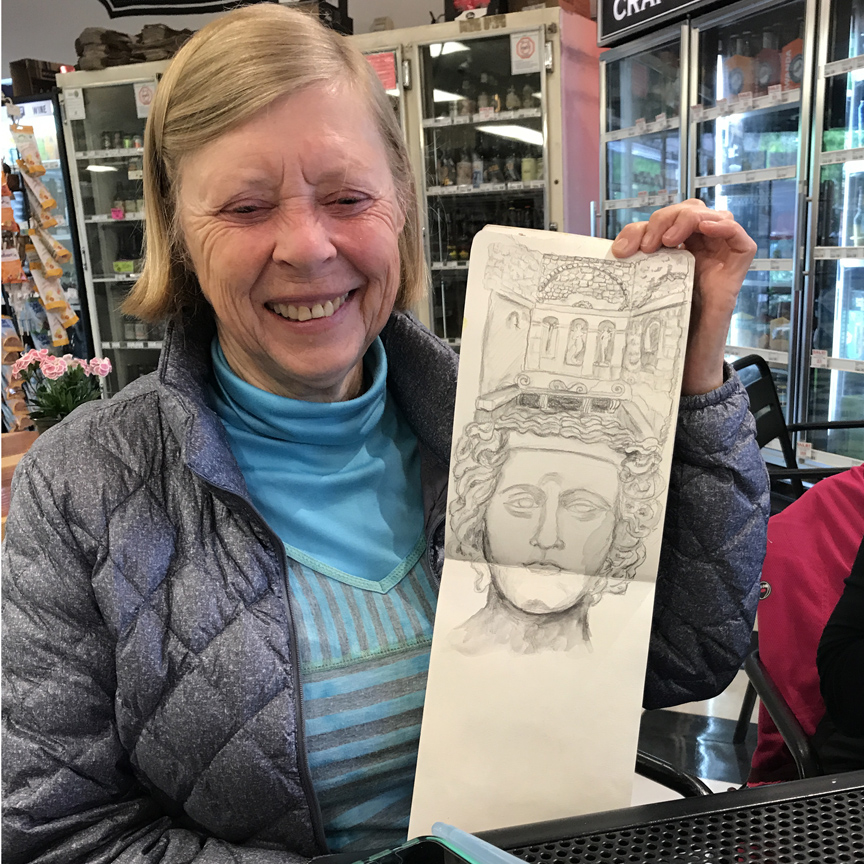 Barb Sh starts adding a complimentary image to a previous sketch – a portrait with an elaborate headdress now! What a clever mind.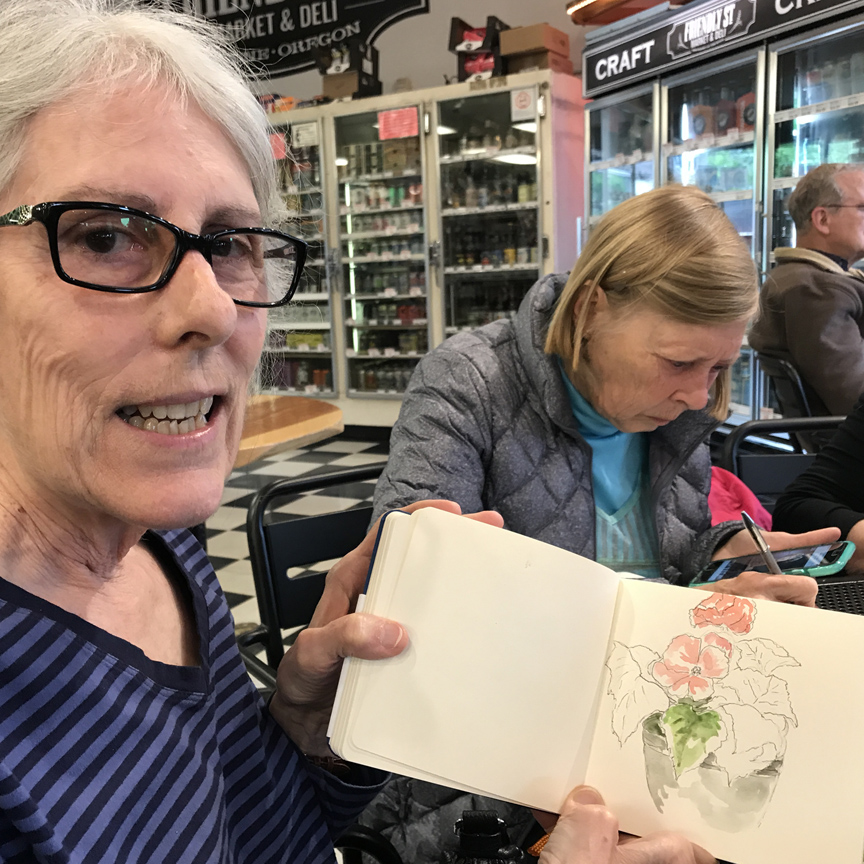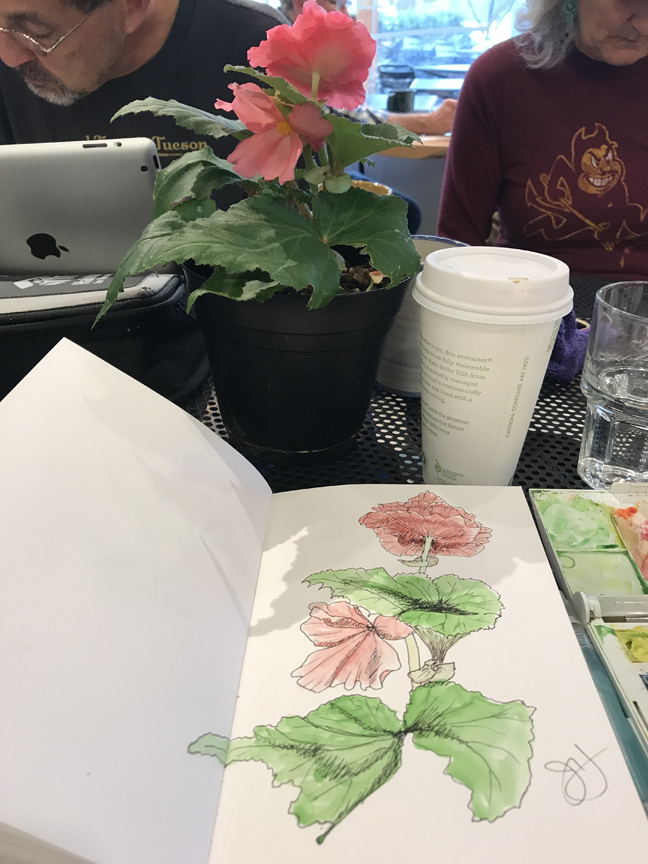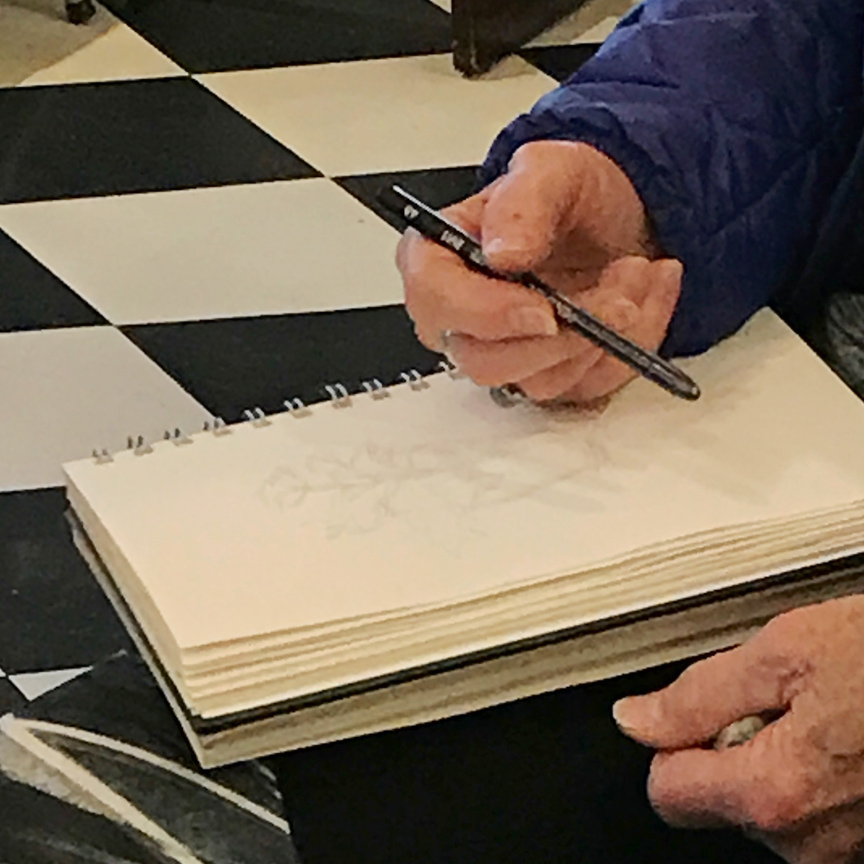 And of course there is the ever popular botanical sketch – here done by Barb So, Jane, and Barb A just getting started with hers.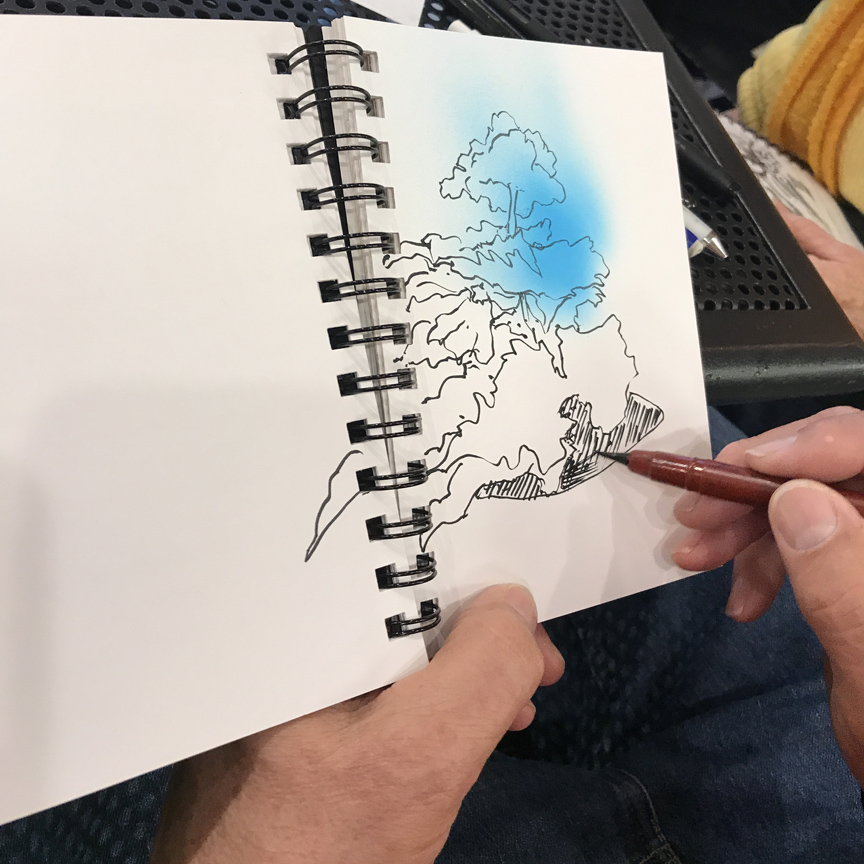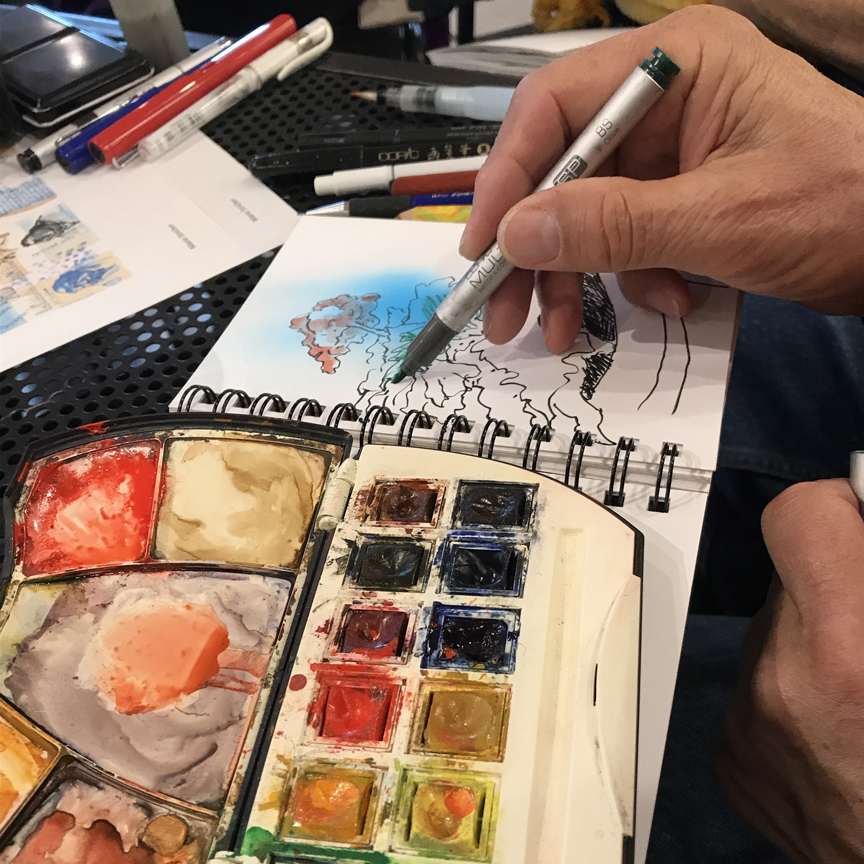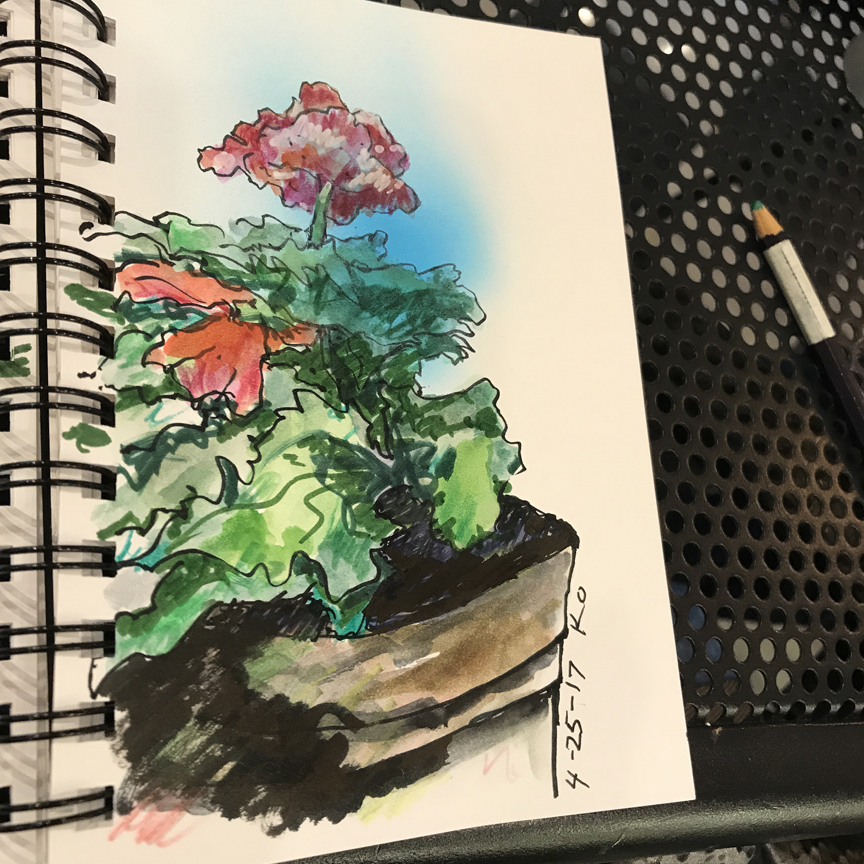 Ken finds another spray of color in his sketchbook, and joins in with a flower sketch, too, with ink, watercolor, and colored pencil.