Cathy's backyard, Eugene, OR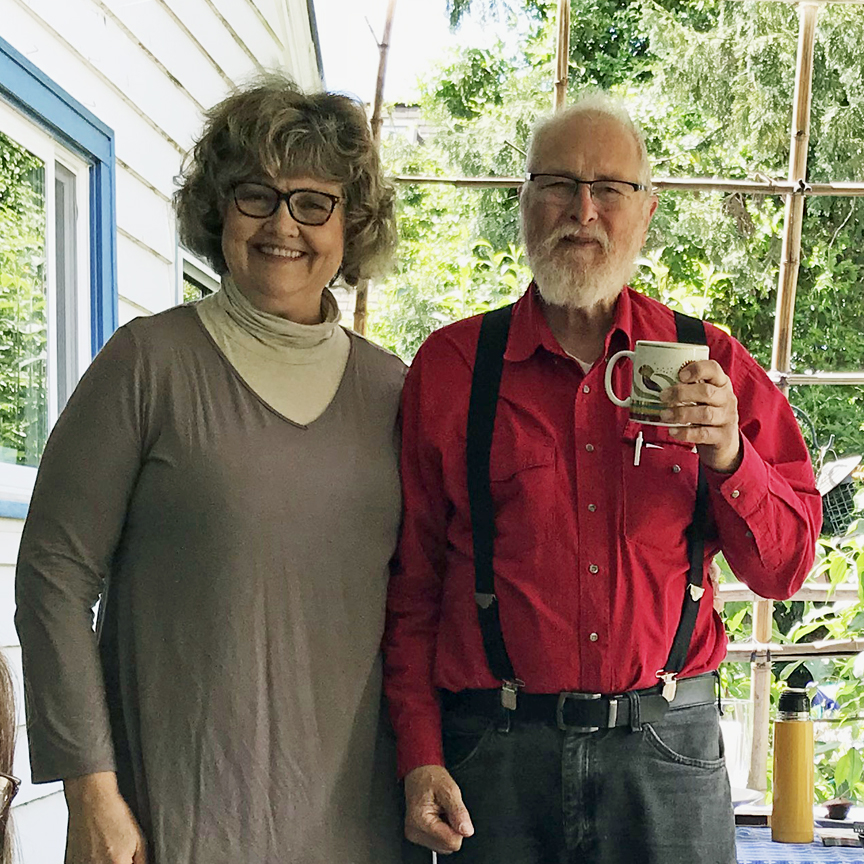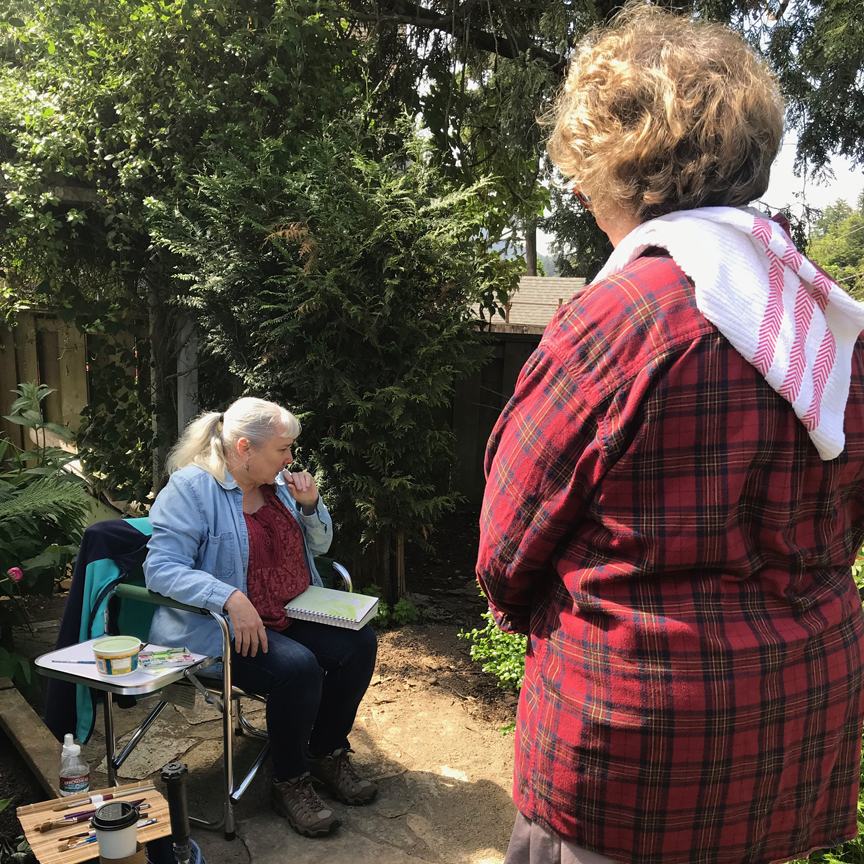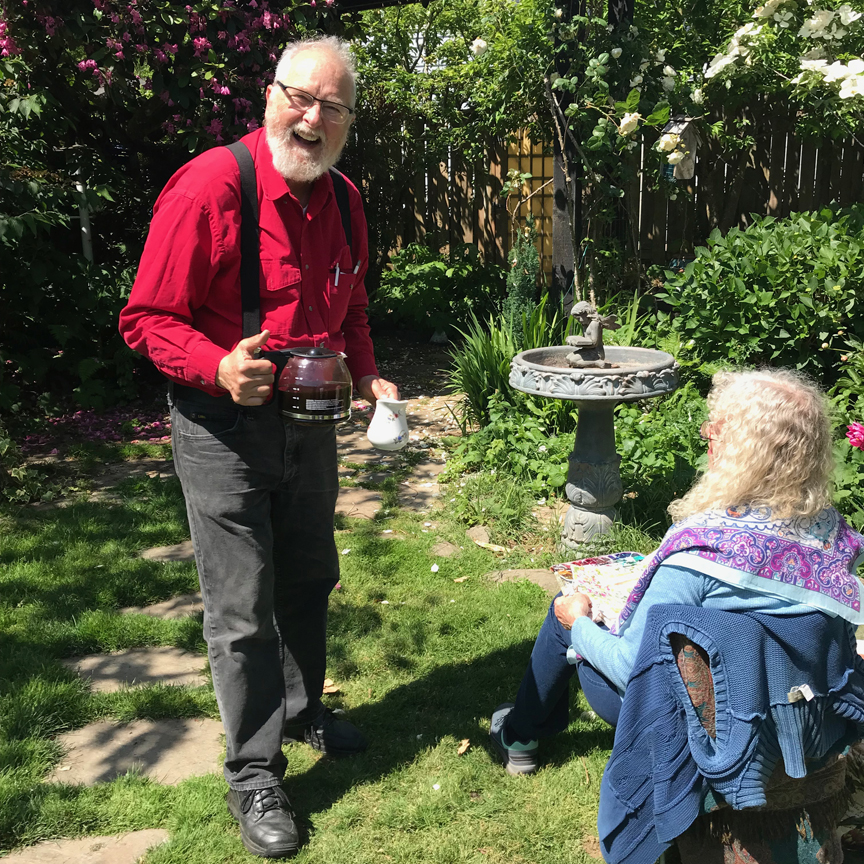 Cathy & Ken greeted us at the door, treated us to scones, fruit, and coffee, making us feel very welcome. What a double pleasure.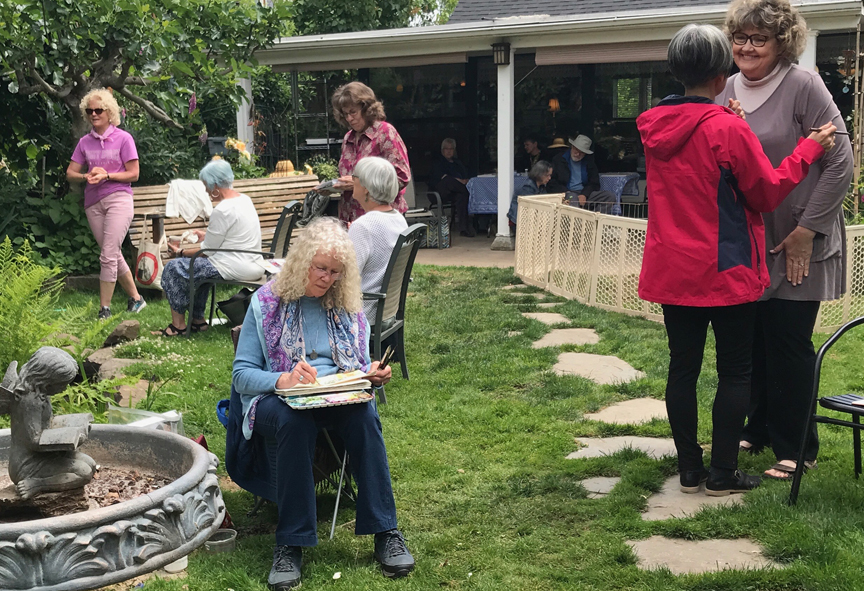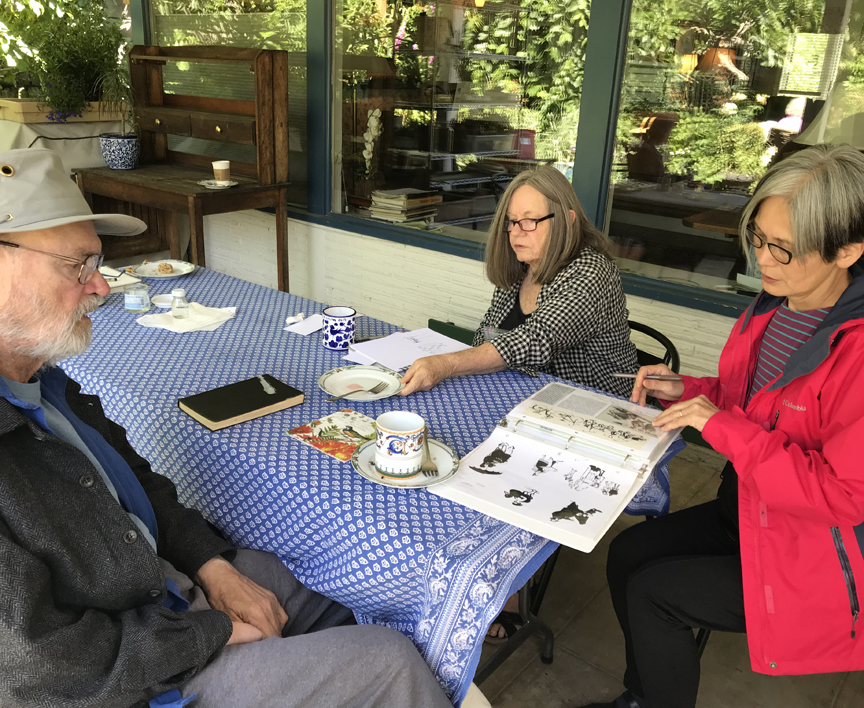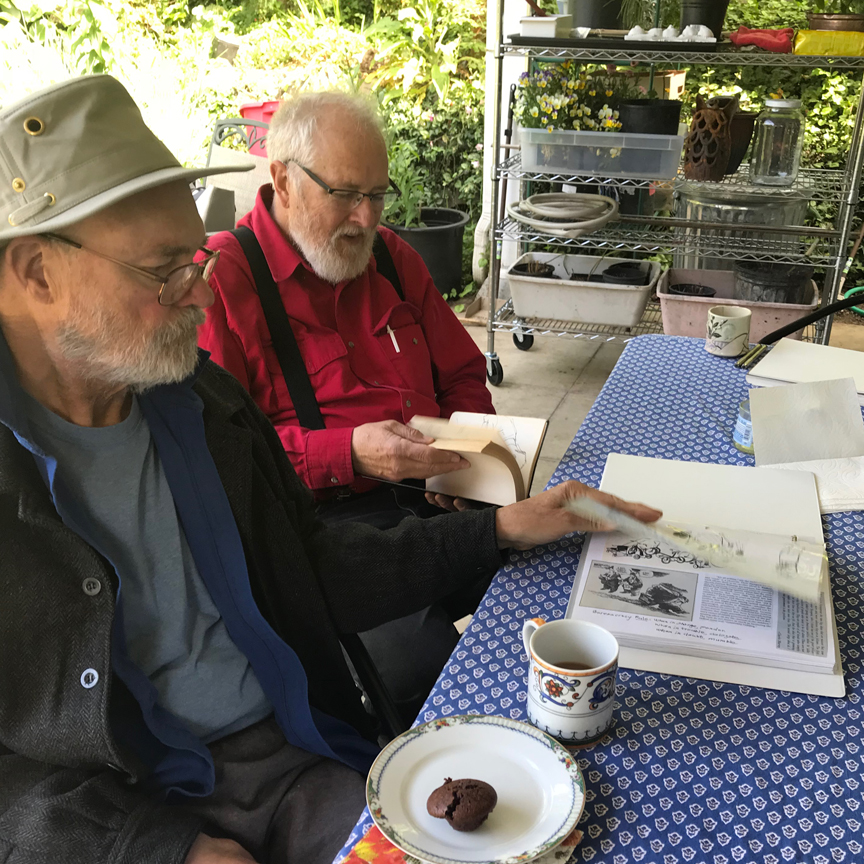 Erik brought a sketchbook and samples of sketches submitted for publication by his uncle, who must a been a wonderful role model.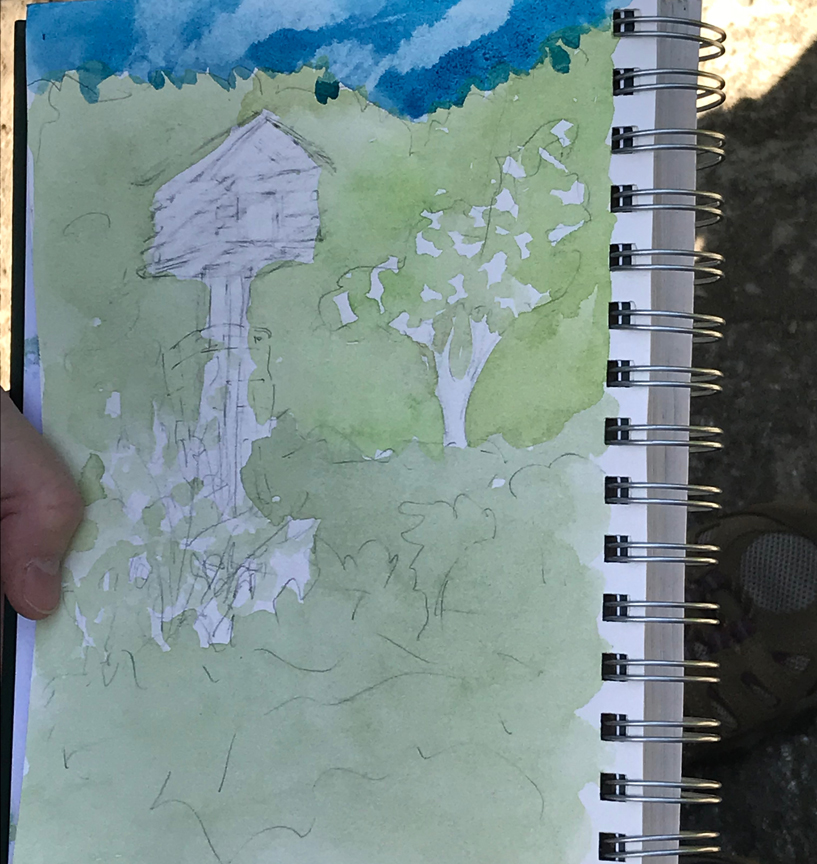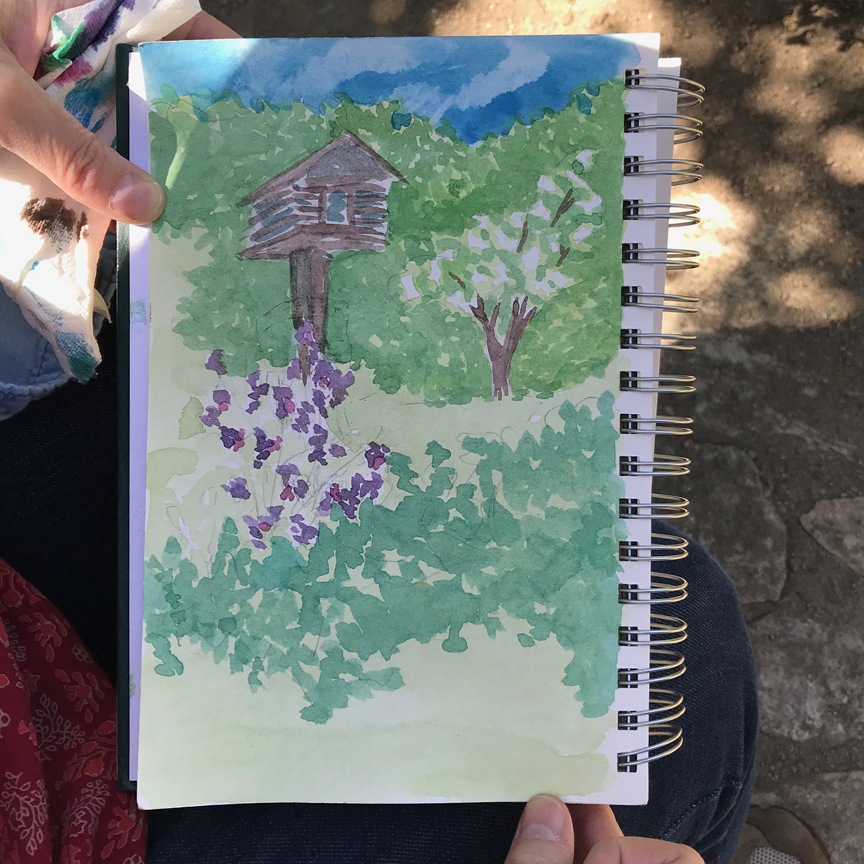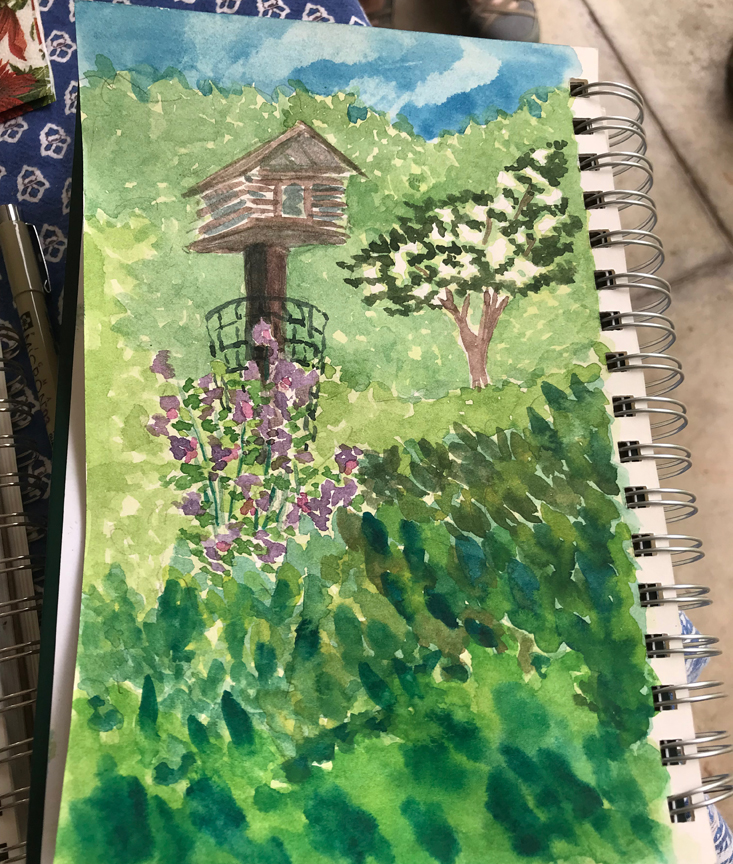 Danita was busy in a corner of the yard capturing the charming bird feeder. Look how she builds her sketch, layer by layer.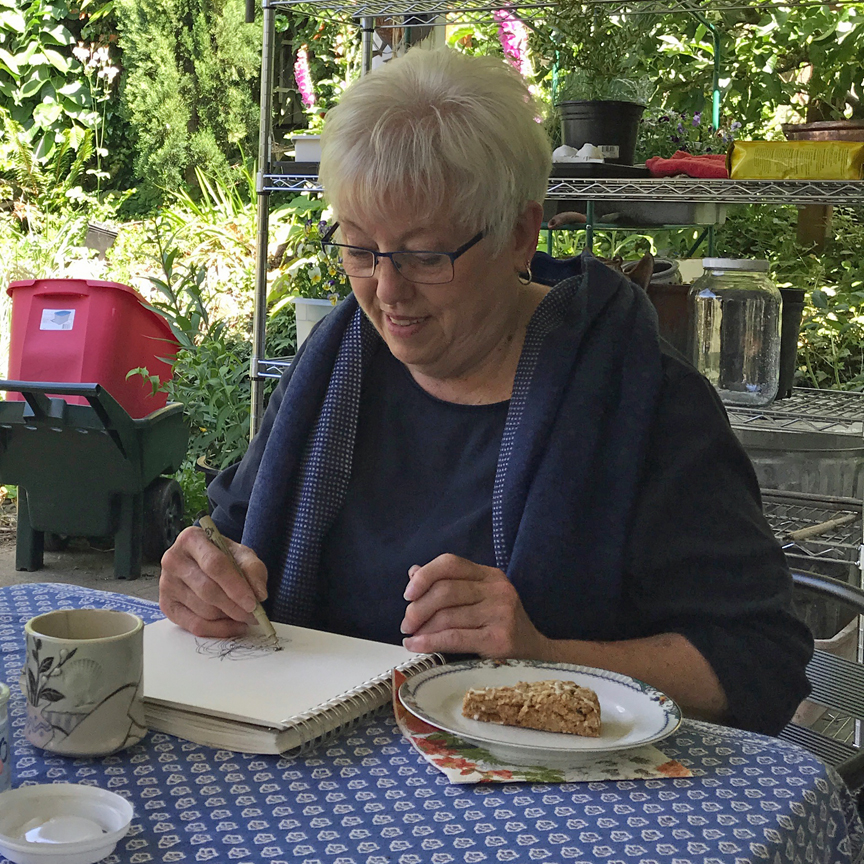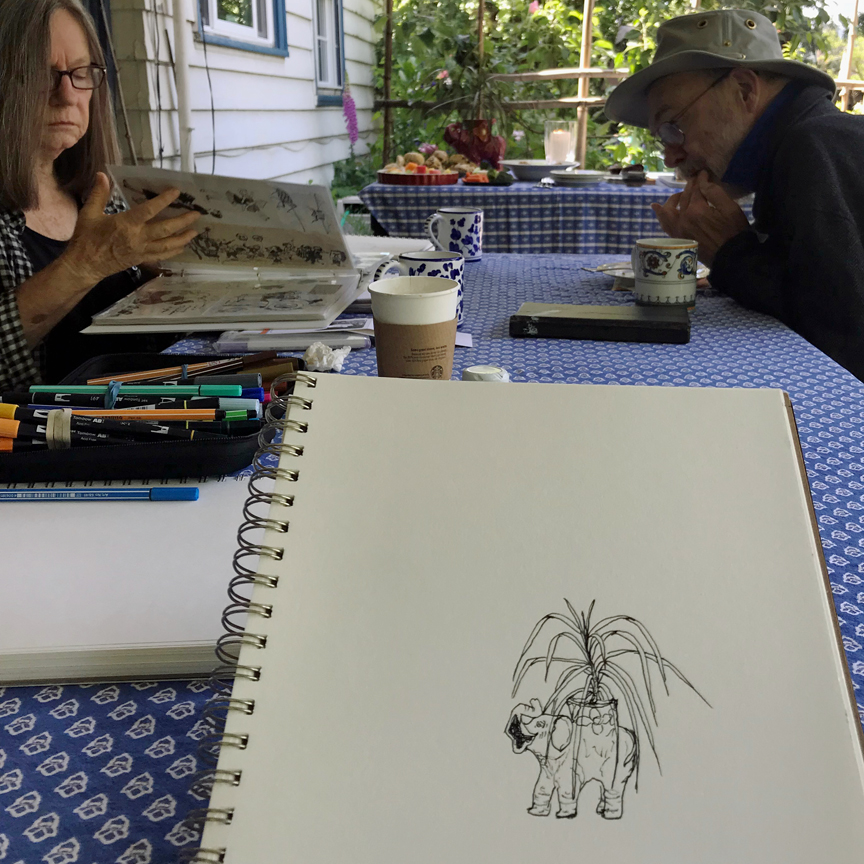 Jane was at the end of the table looking at the treats (Jan, Erik, and the food beyond), sketching Ken's grandmothers elephant planter.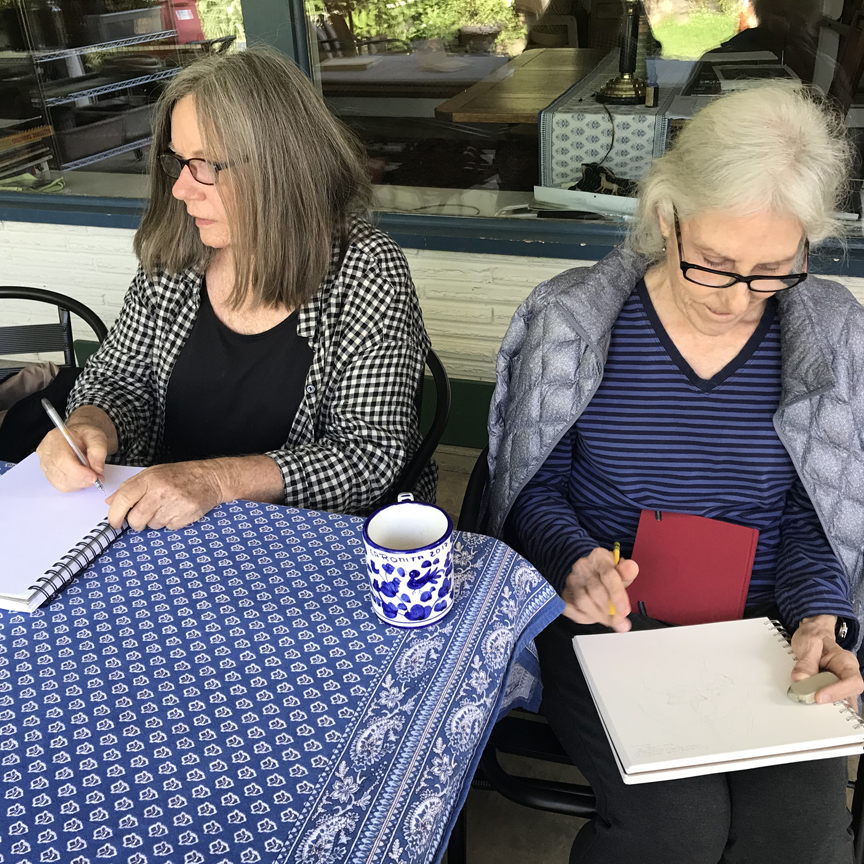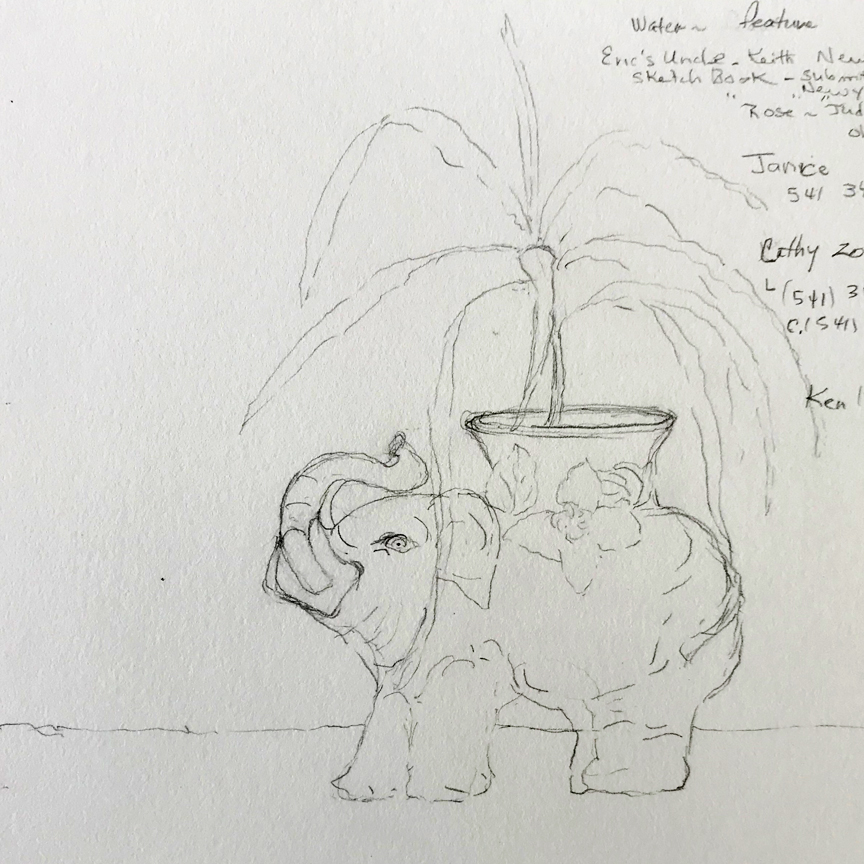 Jan and Barb So were busy sketching – Barb chose the elephant planter, too, but says she wants to add color to it.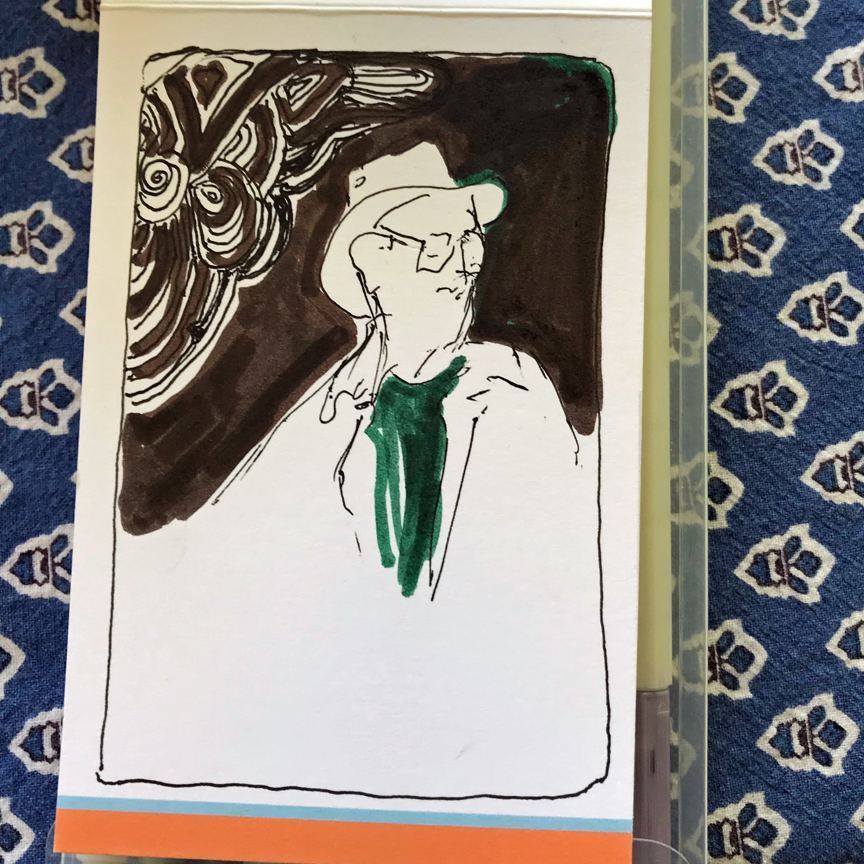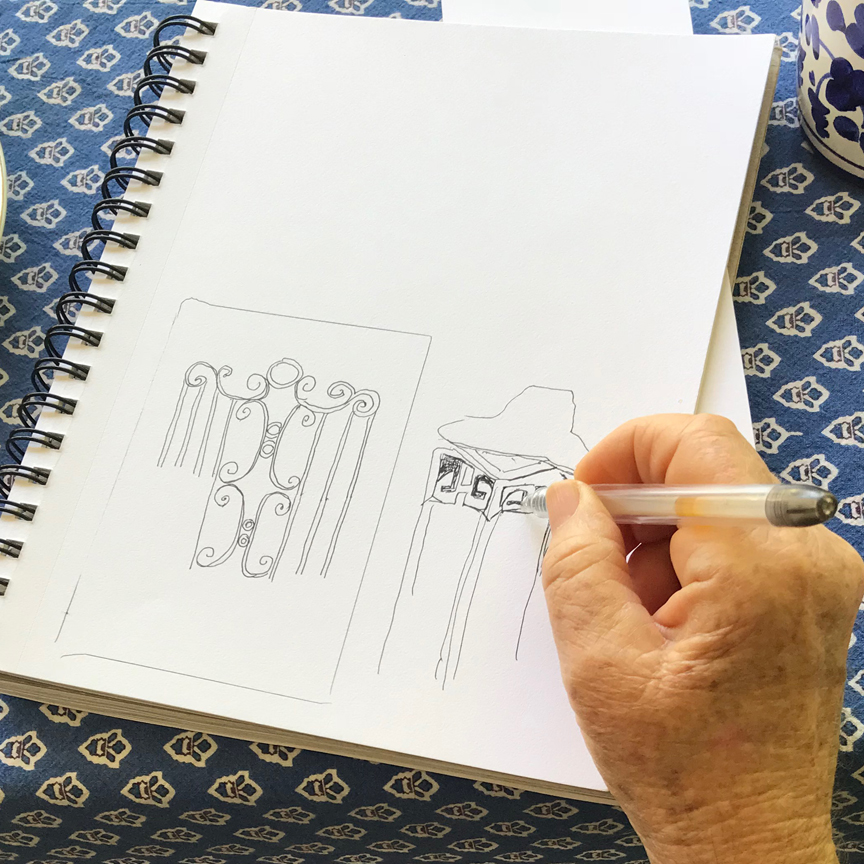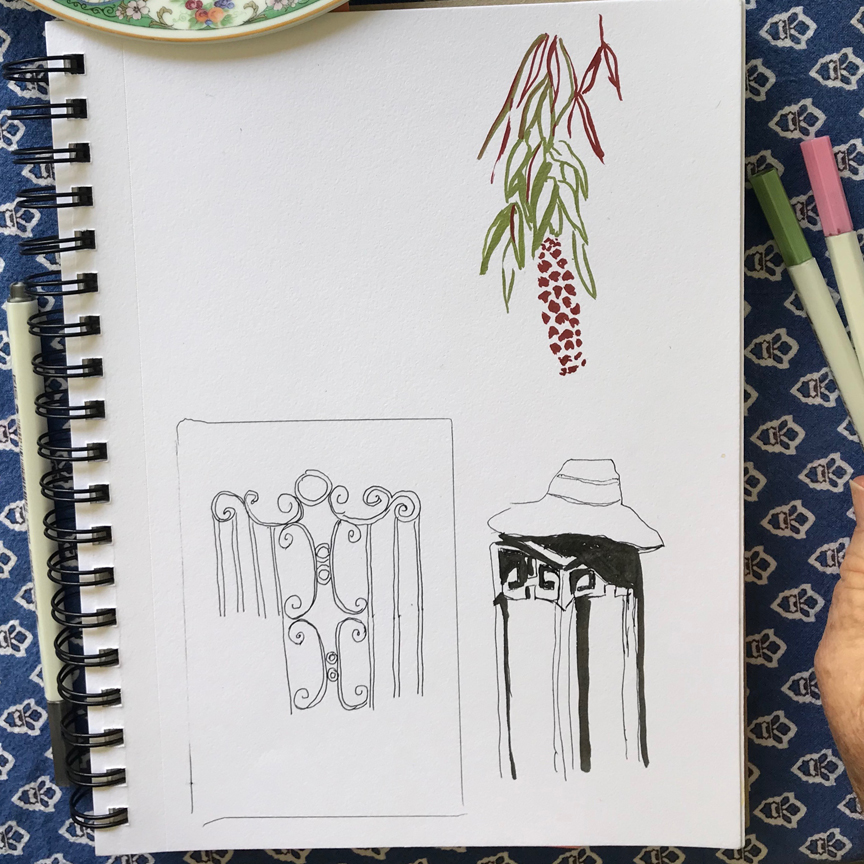 Jan shared a sketch of Erik from one of her old sketchbooks, then did her usual direct ink or marker to the paper. Wow, exquisite work.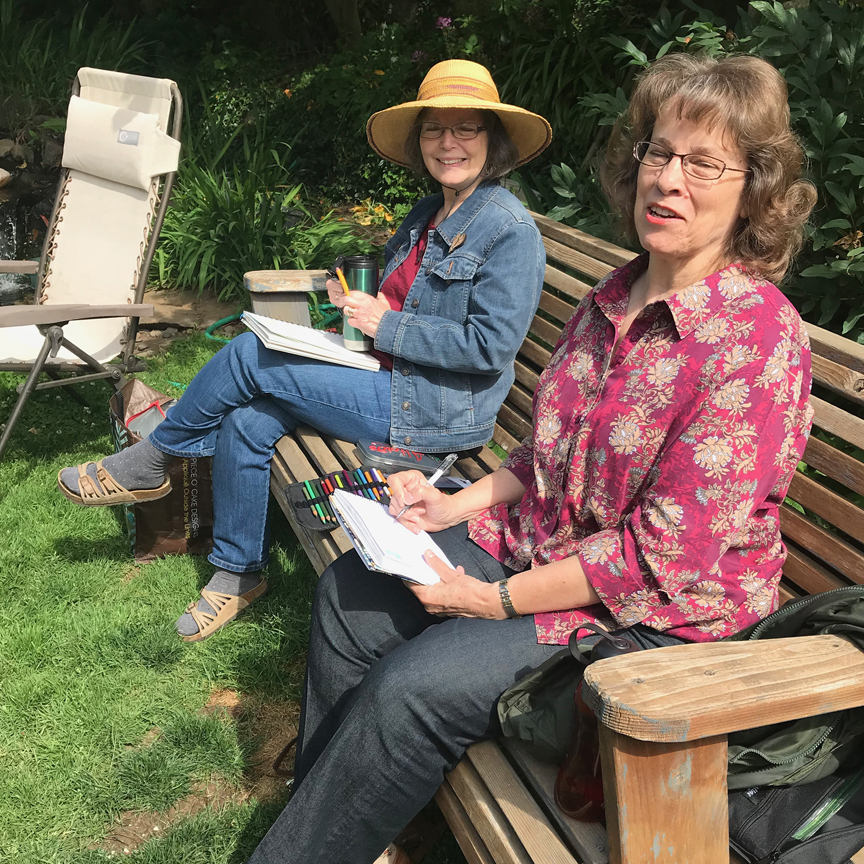 Marcia and Bev started out in the full sunshine, the Marcia headed for shade: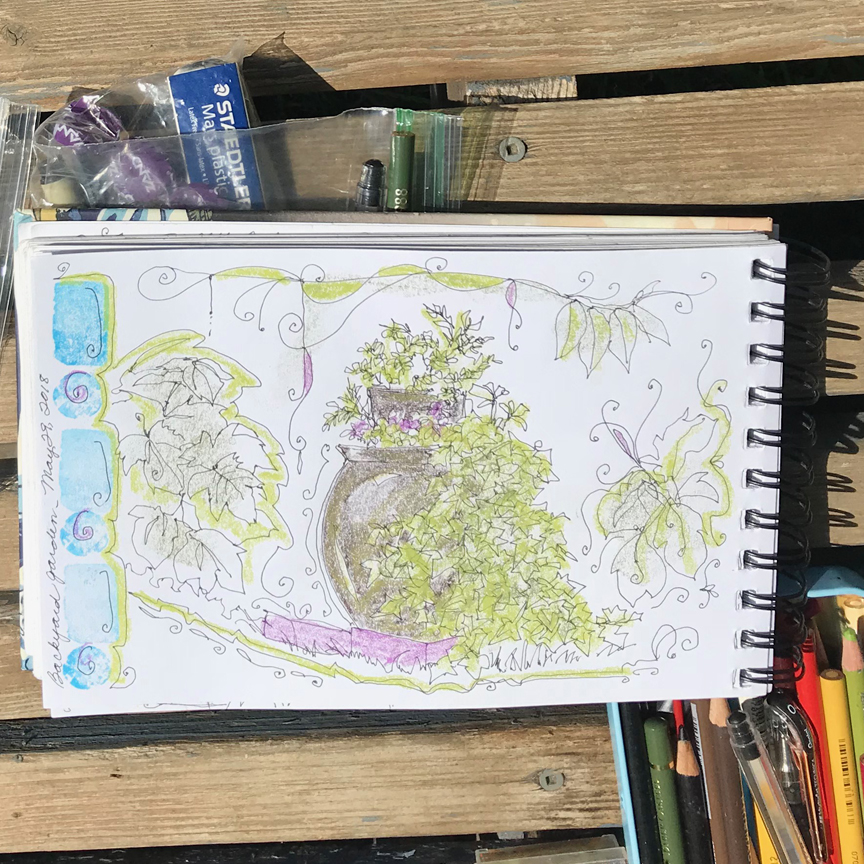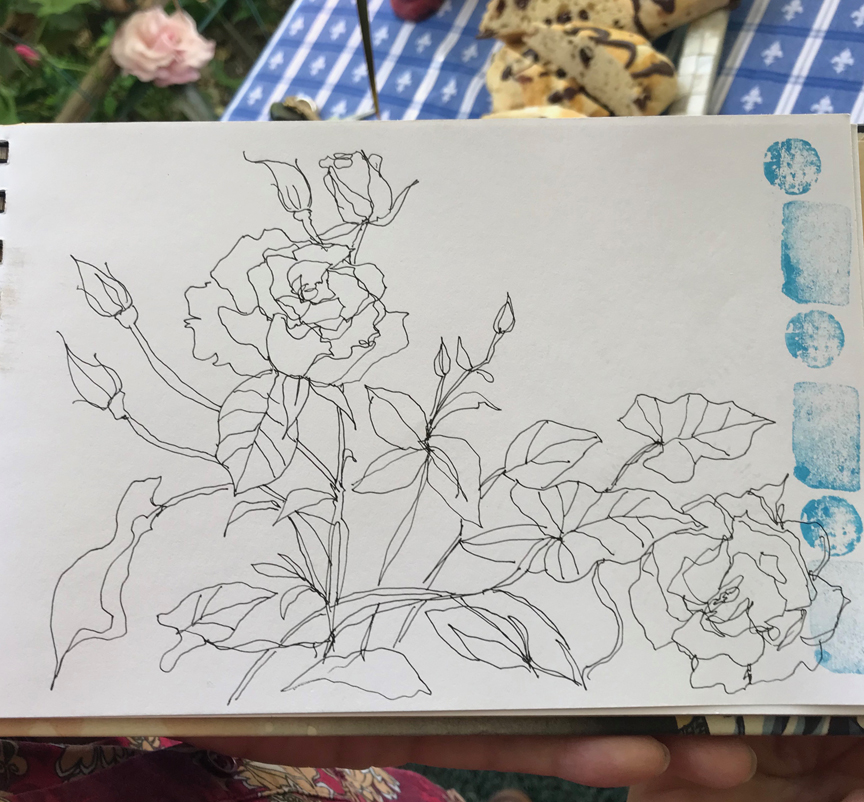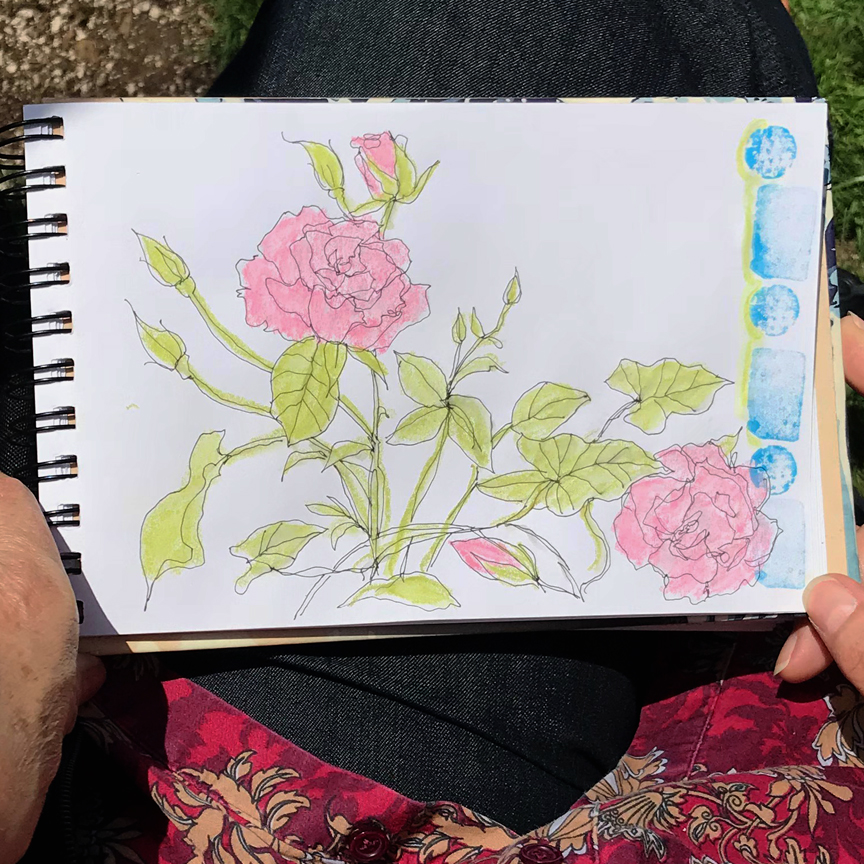 Here are Bev's sketches – what a wonderful yard to sketch in!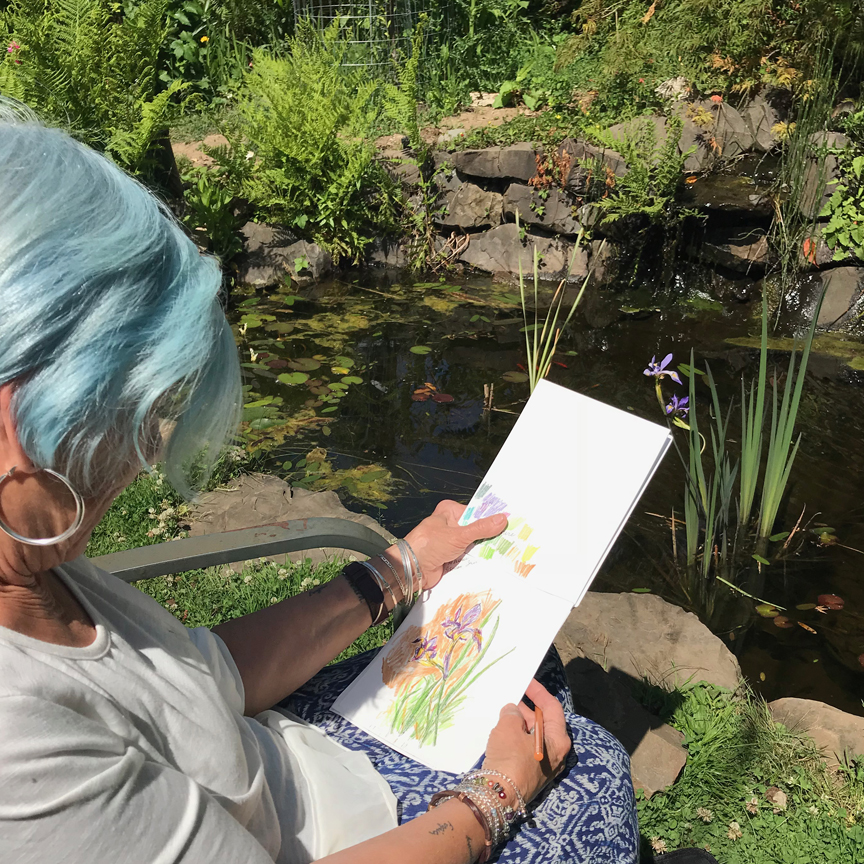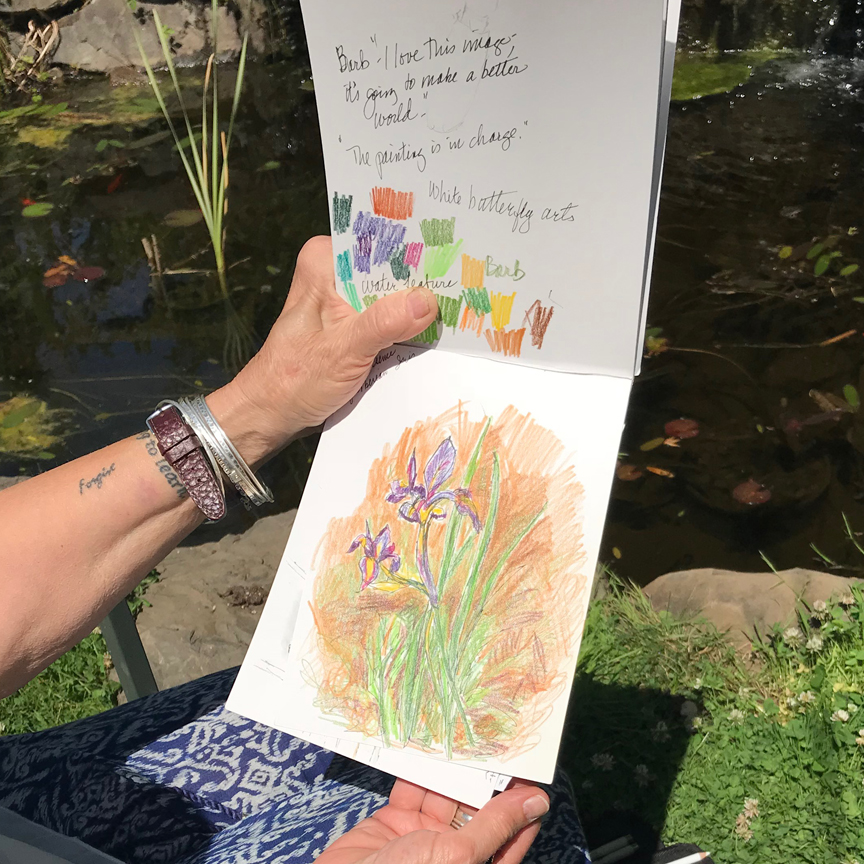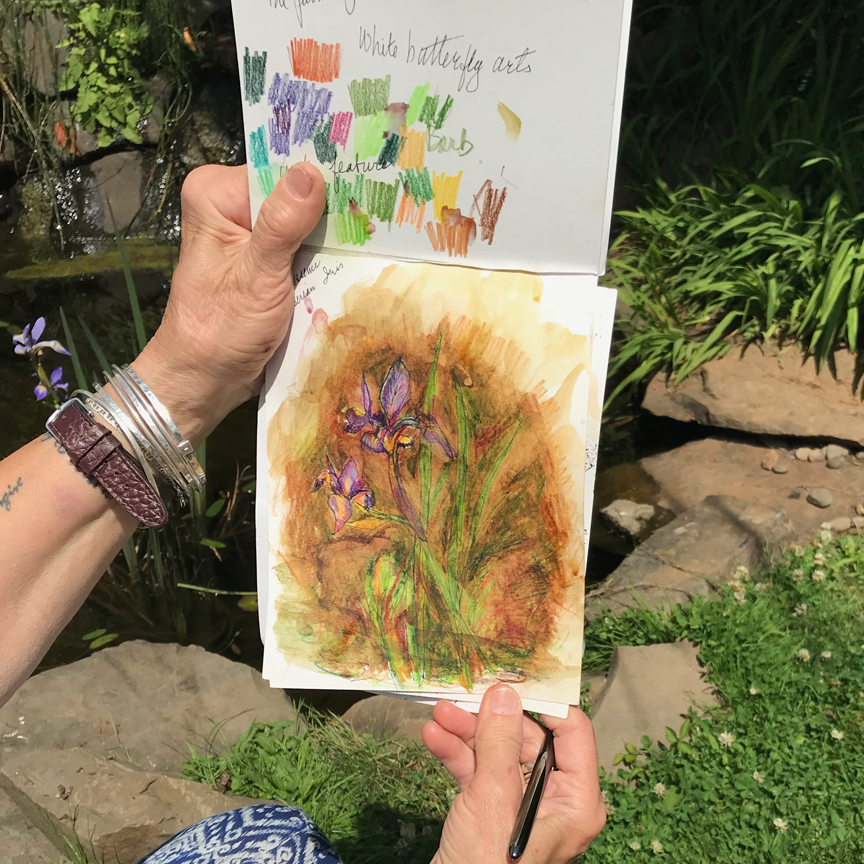 Marnie cleverly made some color swatches to guide her choices.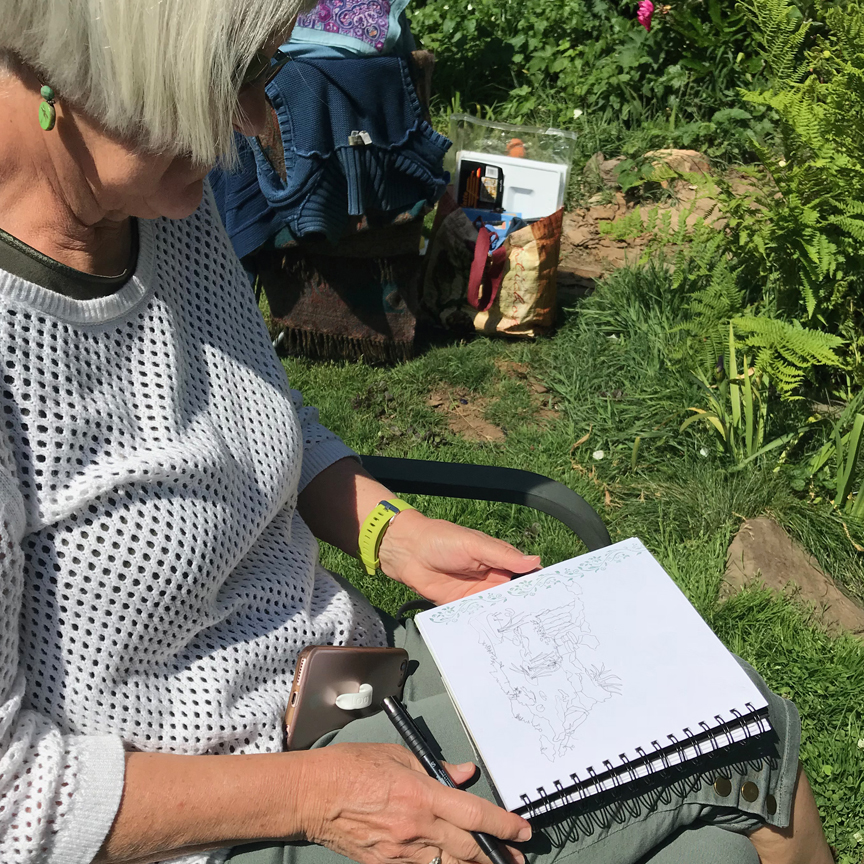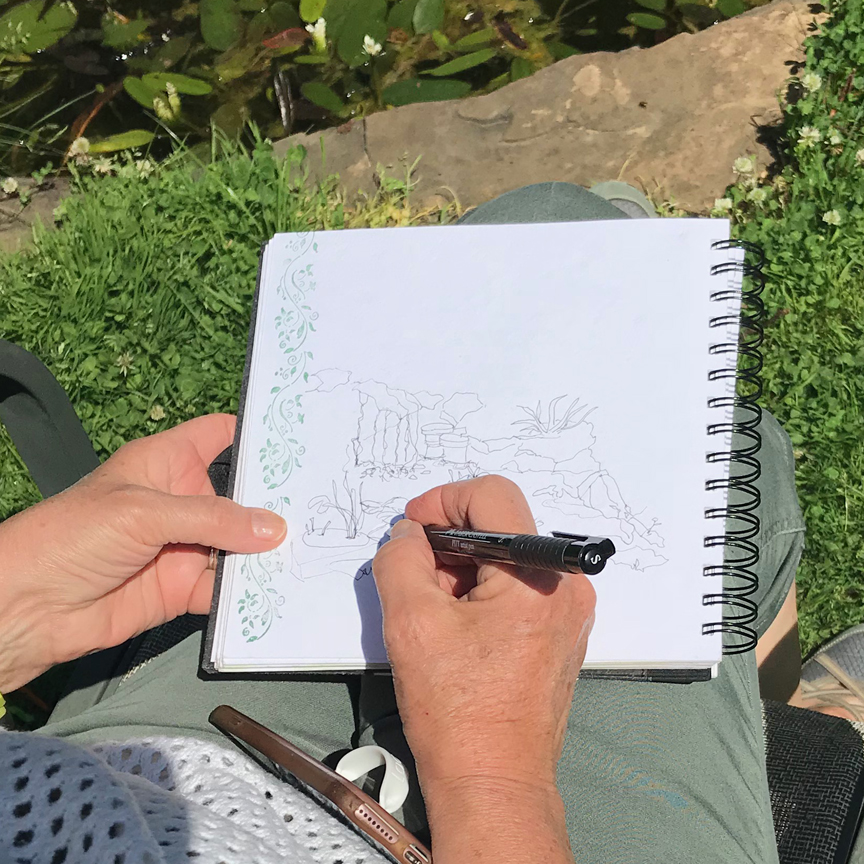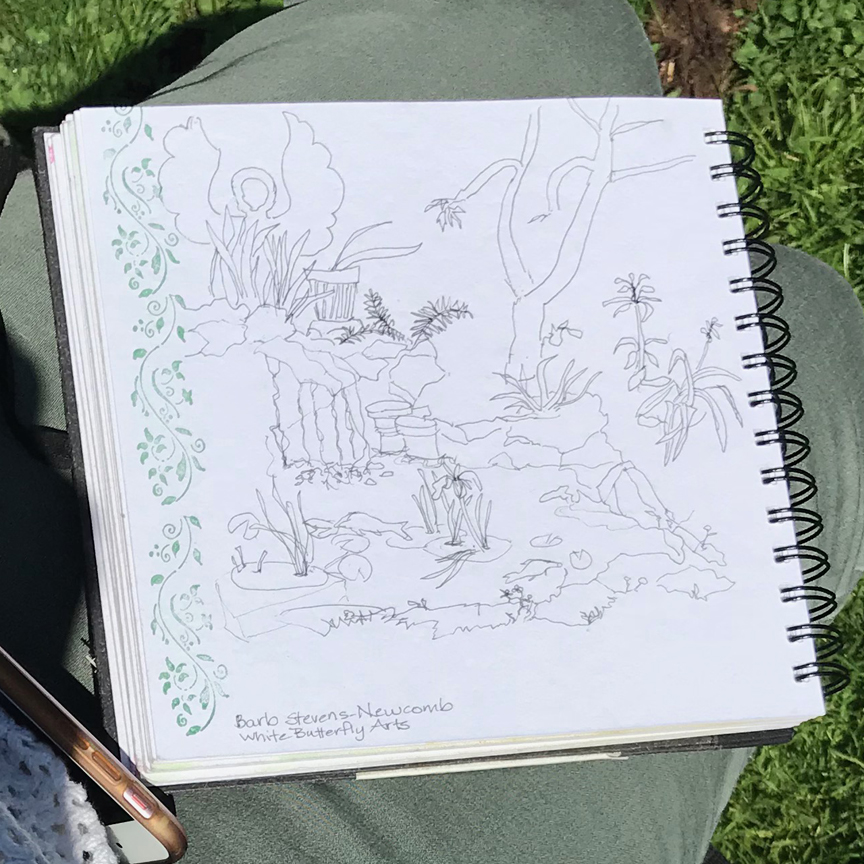 Katie seriously got into detail – this is going to be interesting when she adds color to it – what a charming rendition!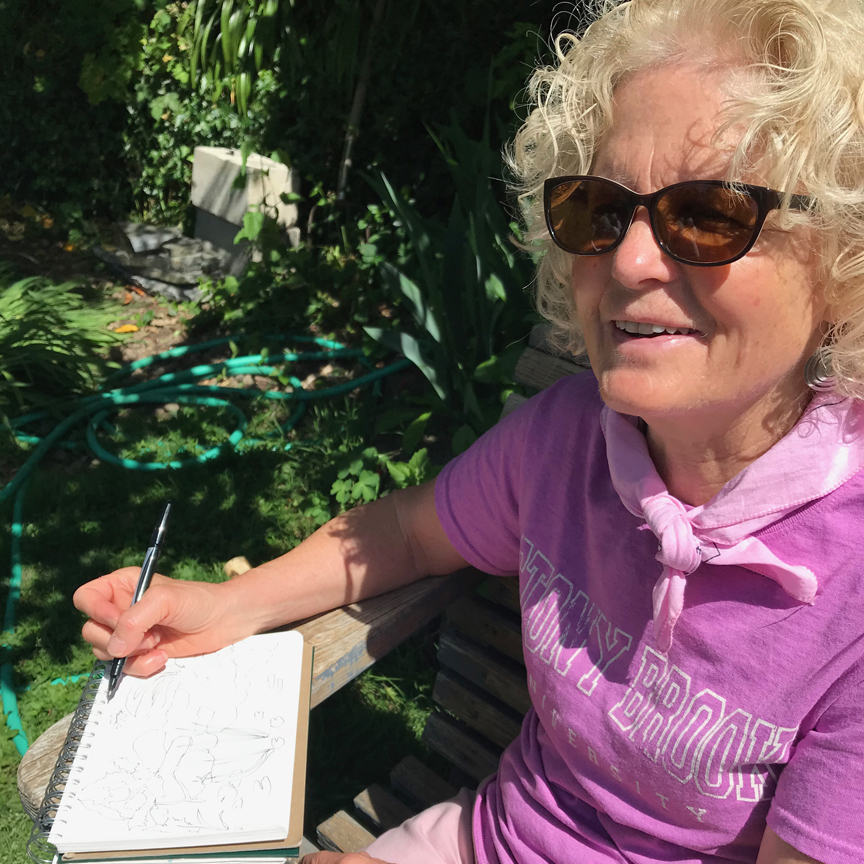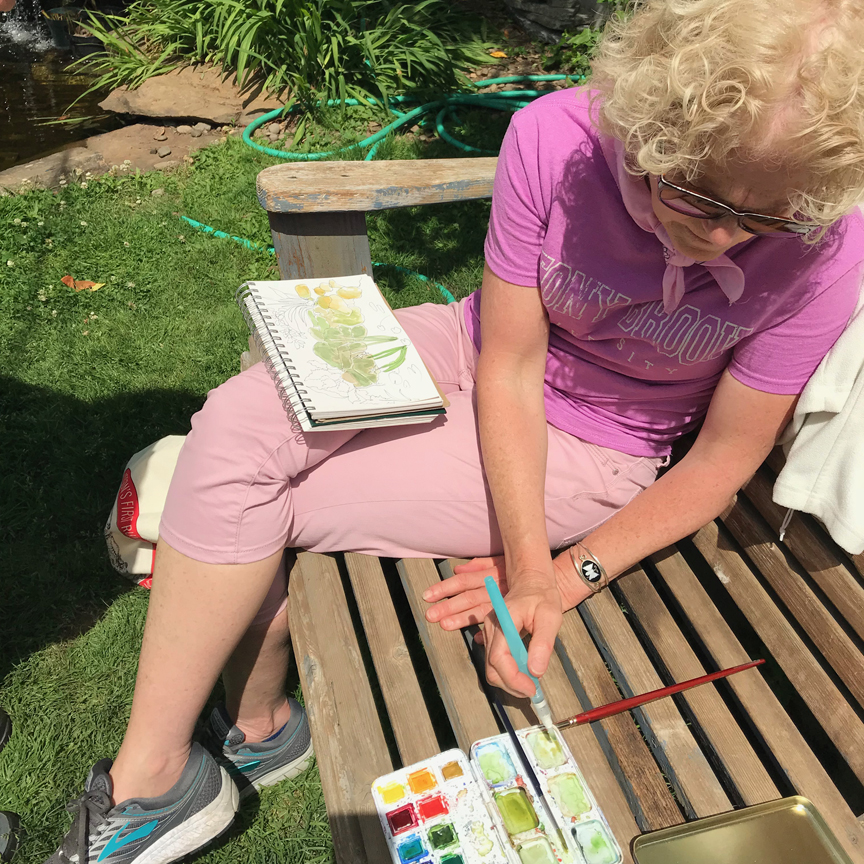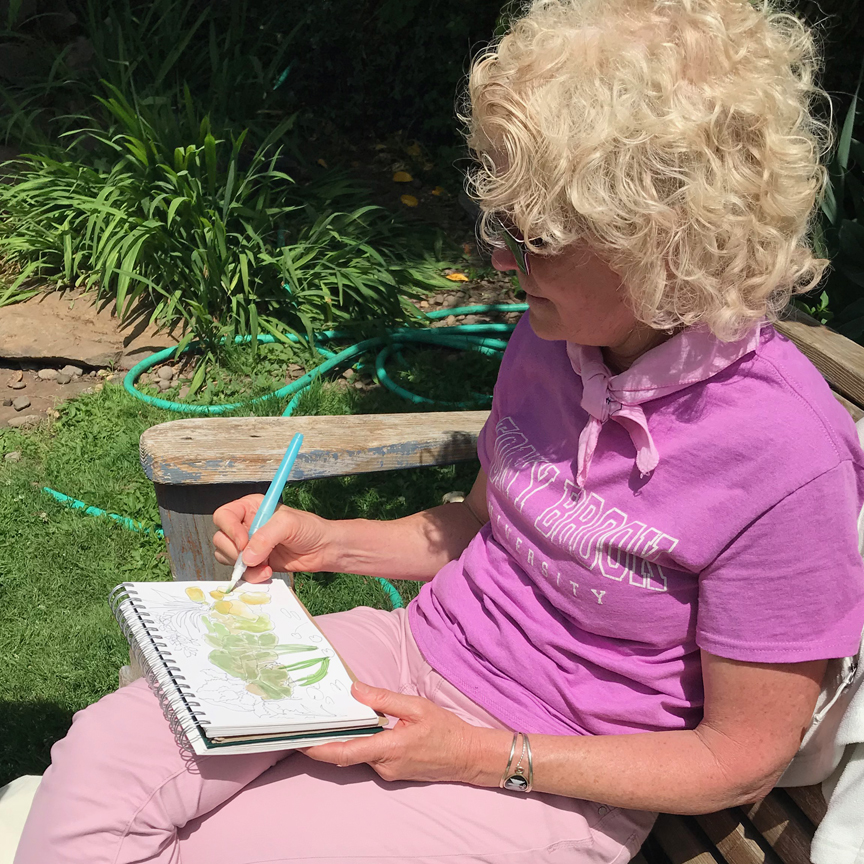 Barb SN showed up, welcome back! I think she enjoyed sketching and painting in the sun. She has a lovely loose style.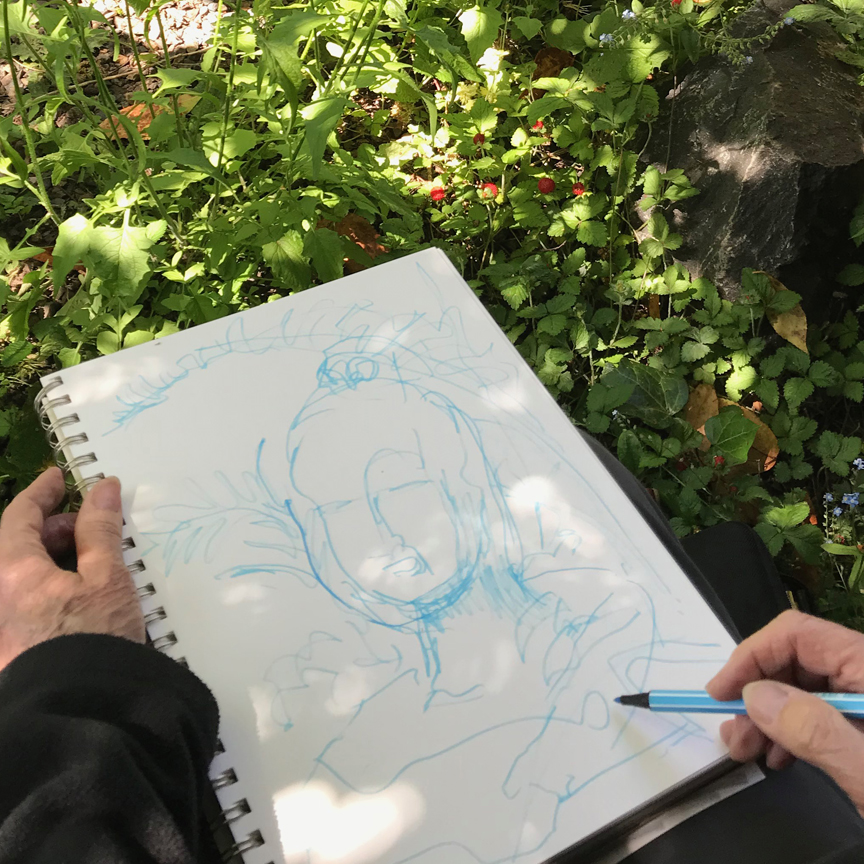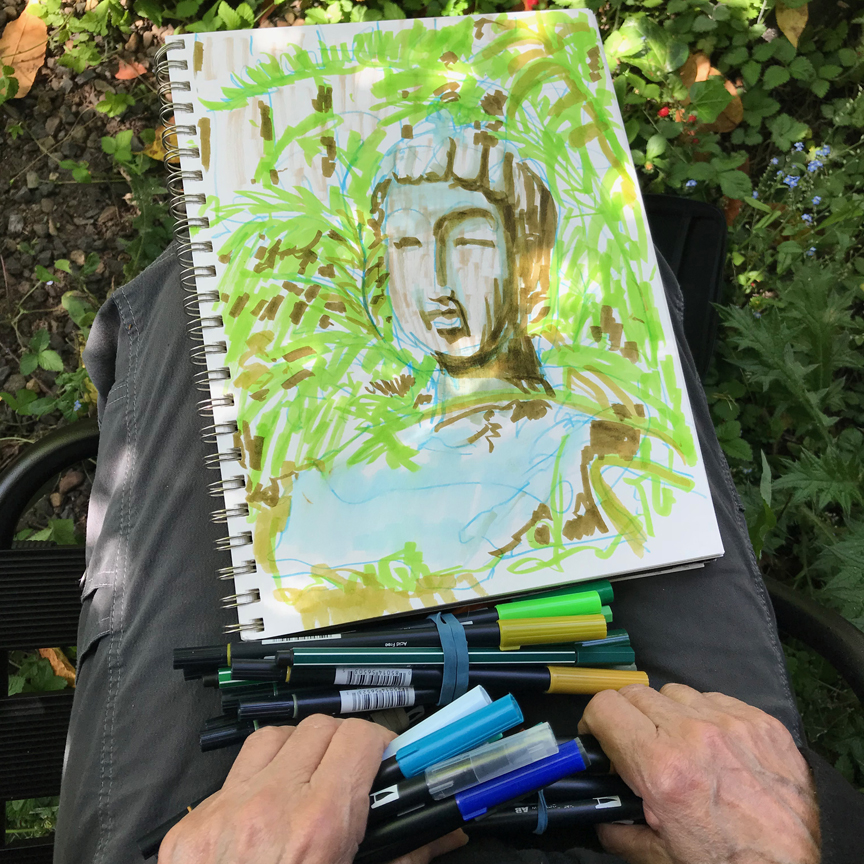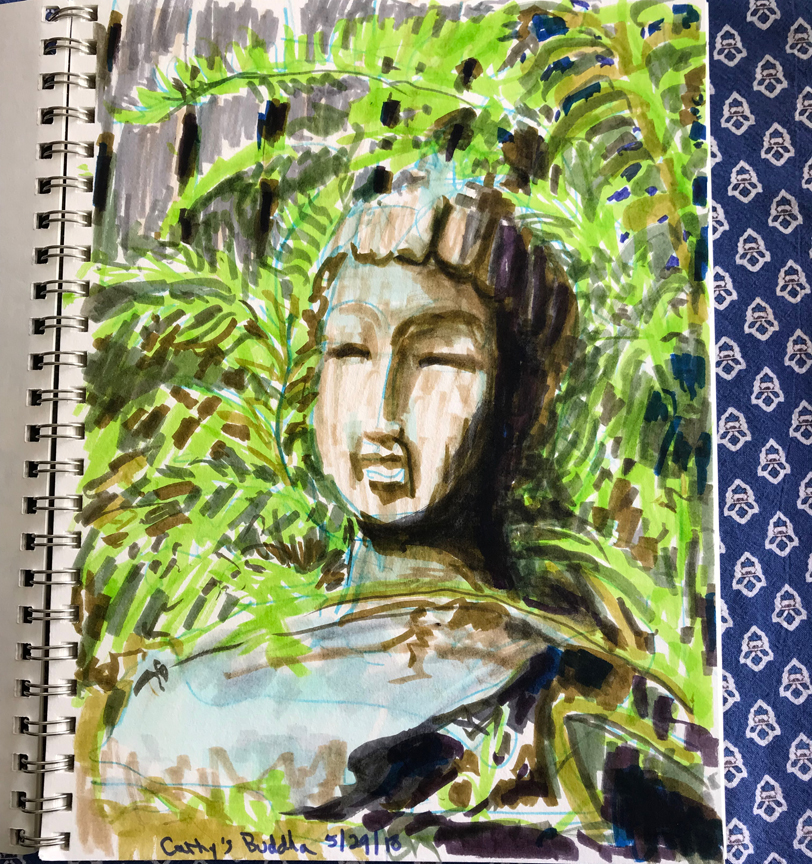 Lealan took the path less traveled by and discovered a Buddha head in the foliage. She says she thinks she's getting the hang of markers!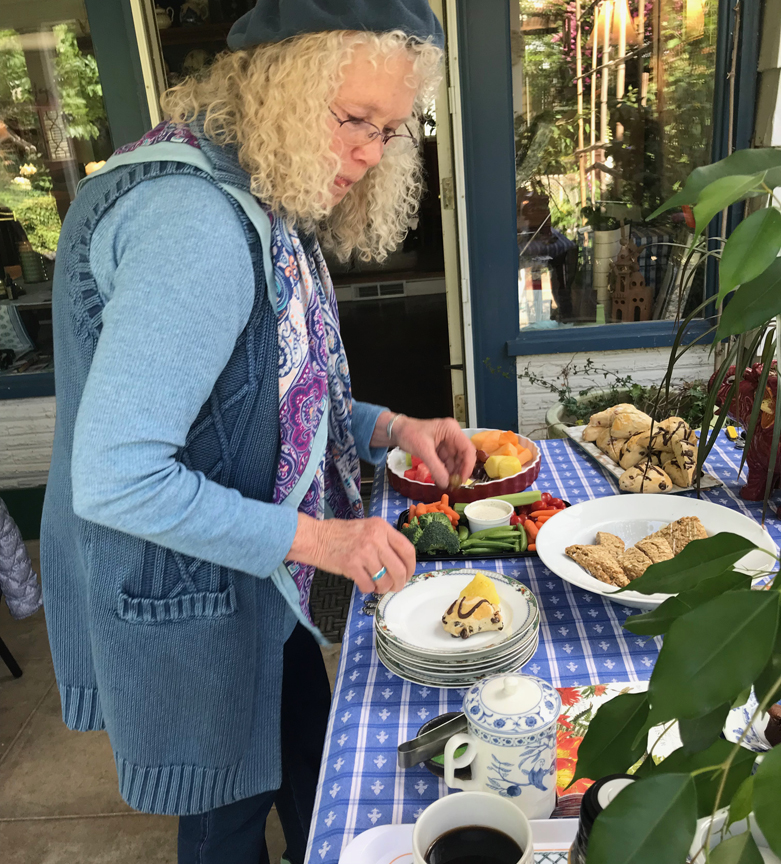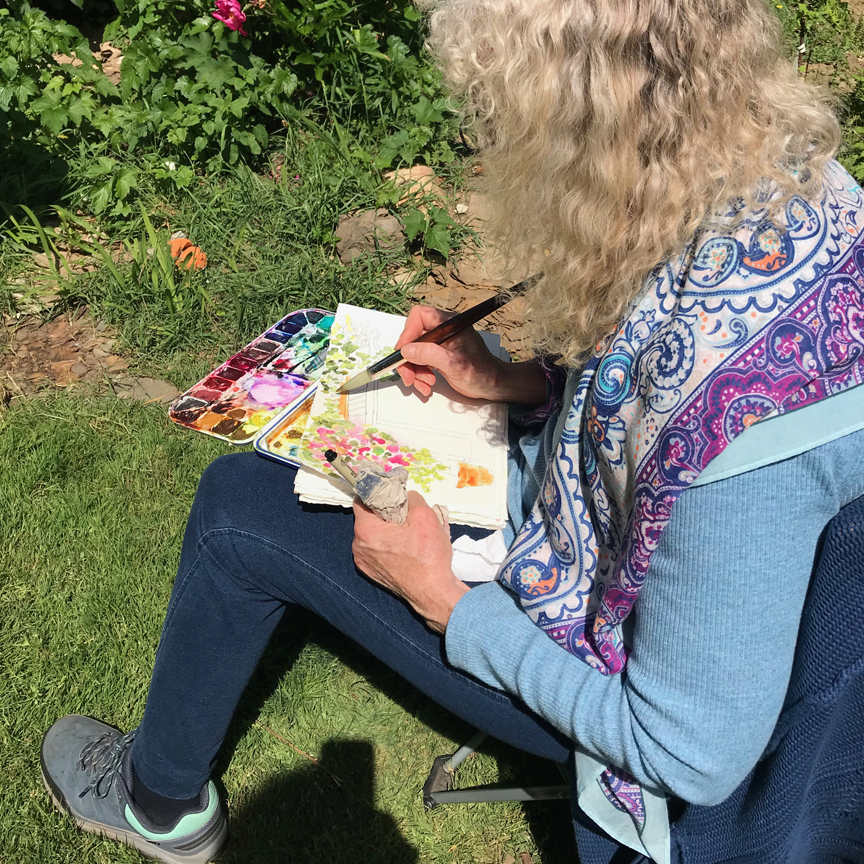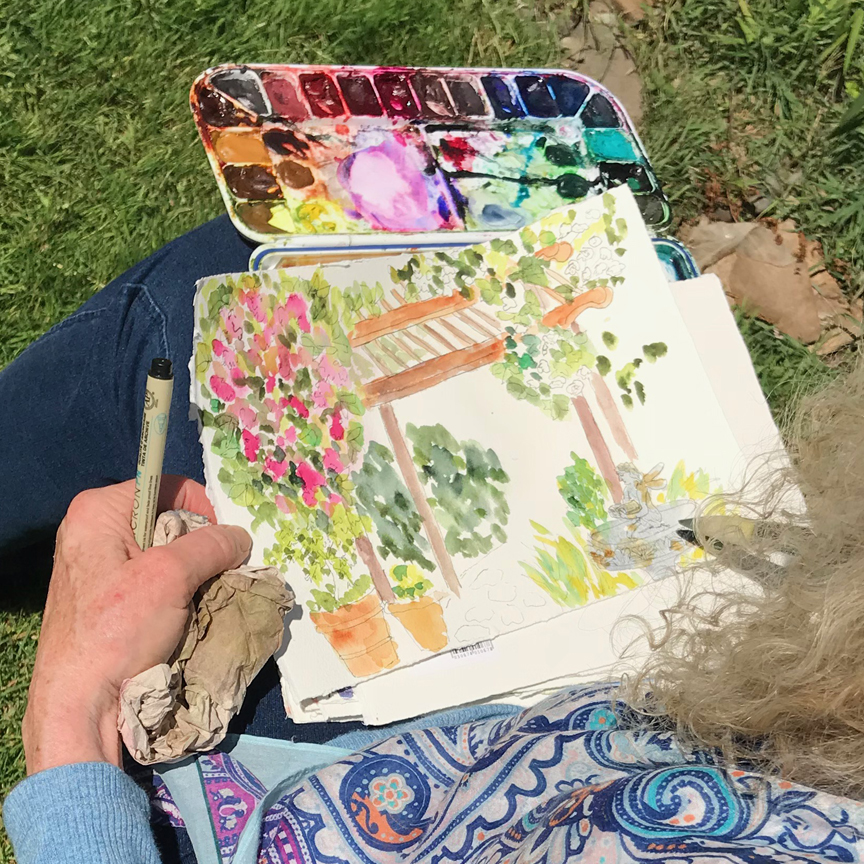 It was great to have Tricia back with us. I've missed her full page, capture the moment sketches, so lively and rich in color and detail.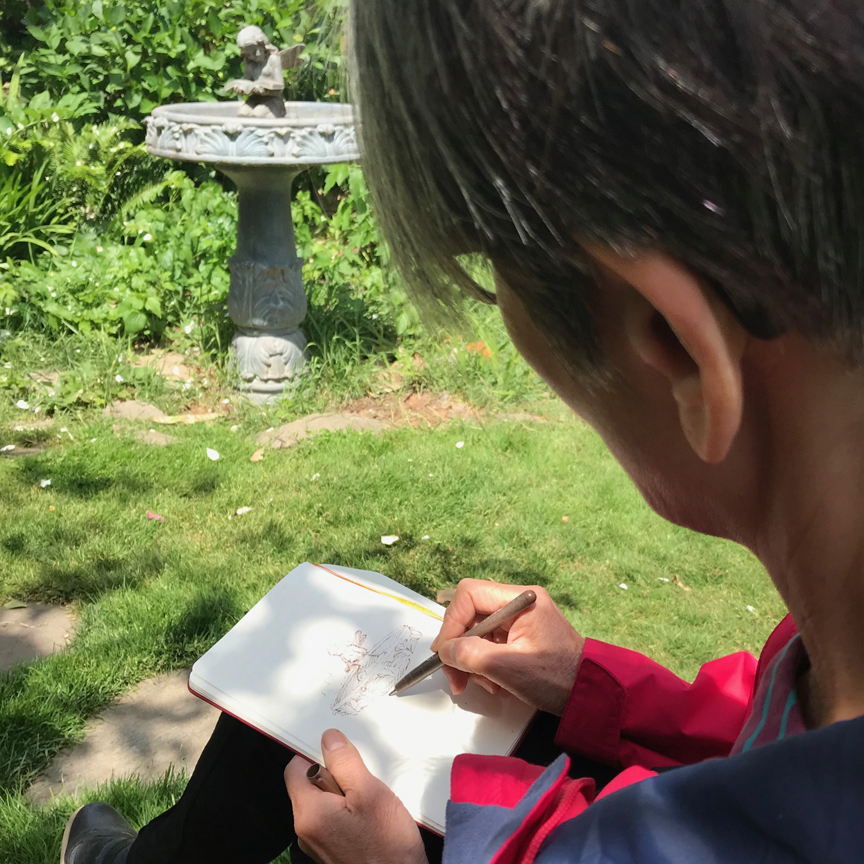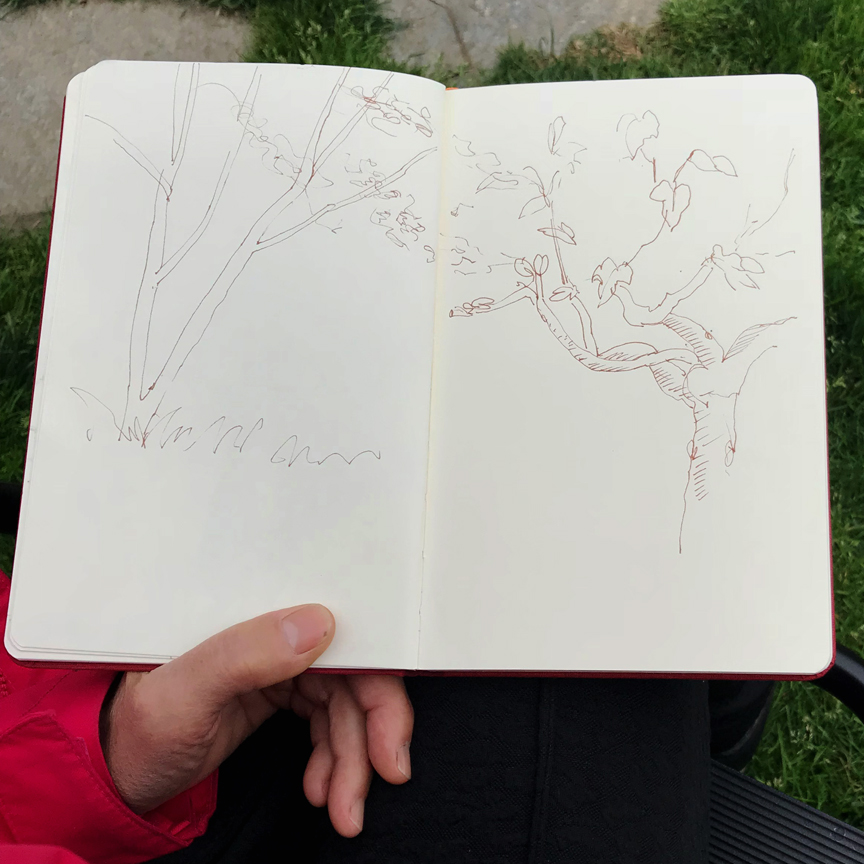 Satoko even got in some sketch time among the socializing. So good to have her back with us, too.
All in all, we had a terrific time sketching together at Cathy's. Thanks!