Tradewinds @ Jiffy, Eugene, OR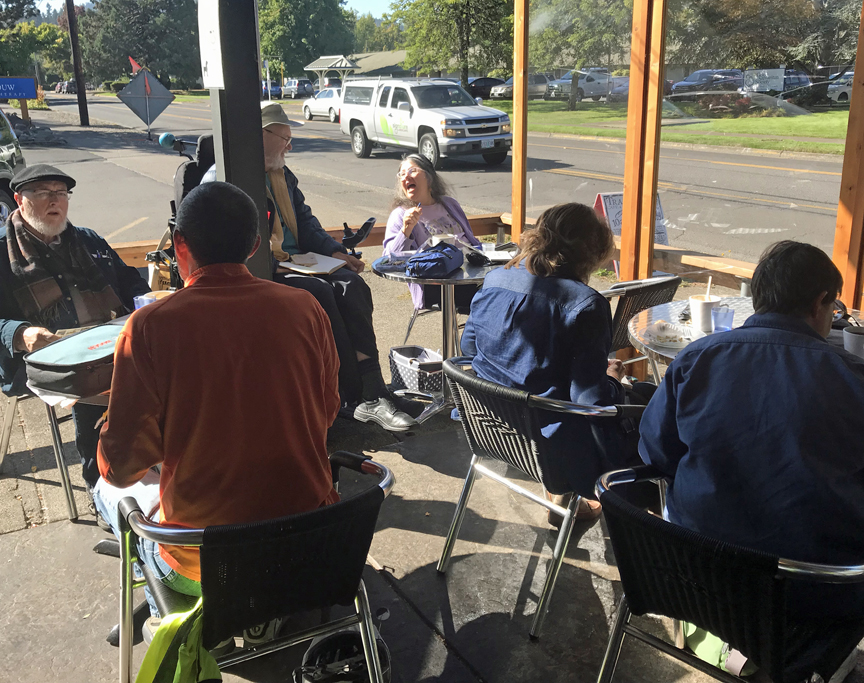 Does this group have a good time together? Oh yes, we sure do!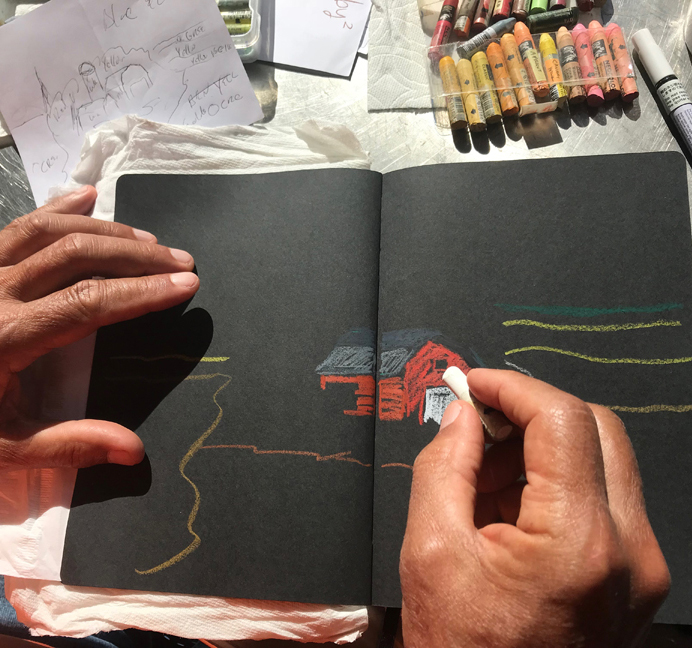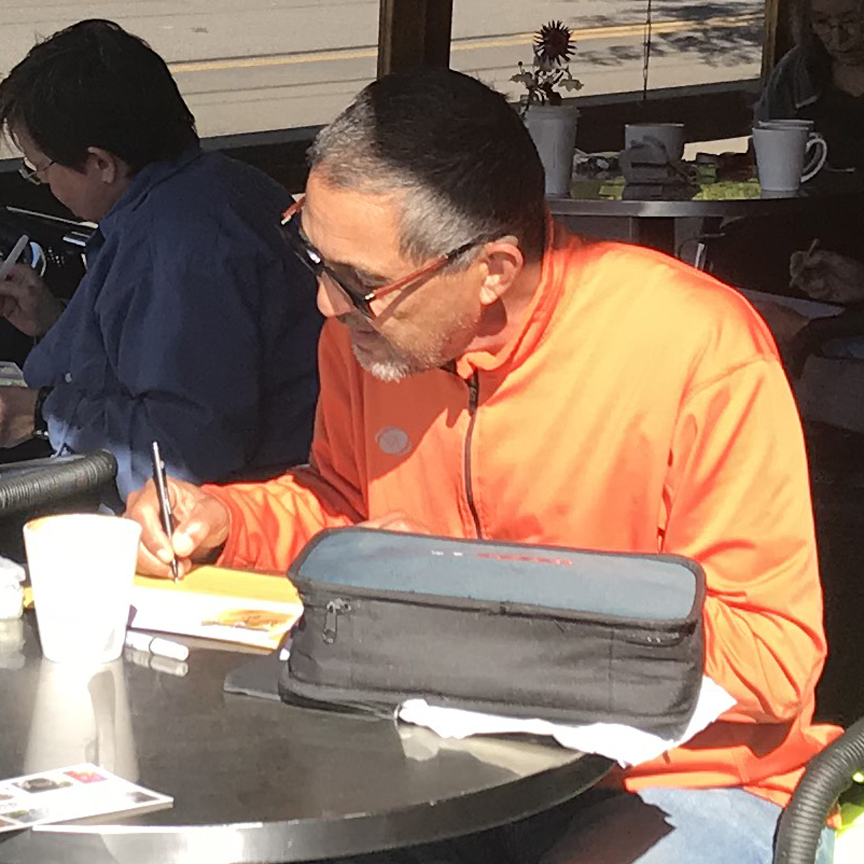 Hugh took sketch notes (see upper left) on his recent travels which he found easier to translate than words. Nice to be back in the sun?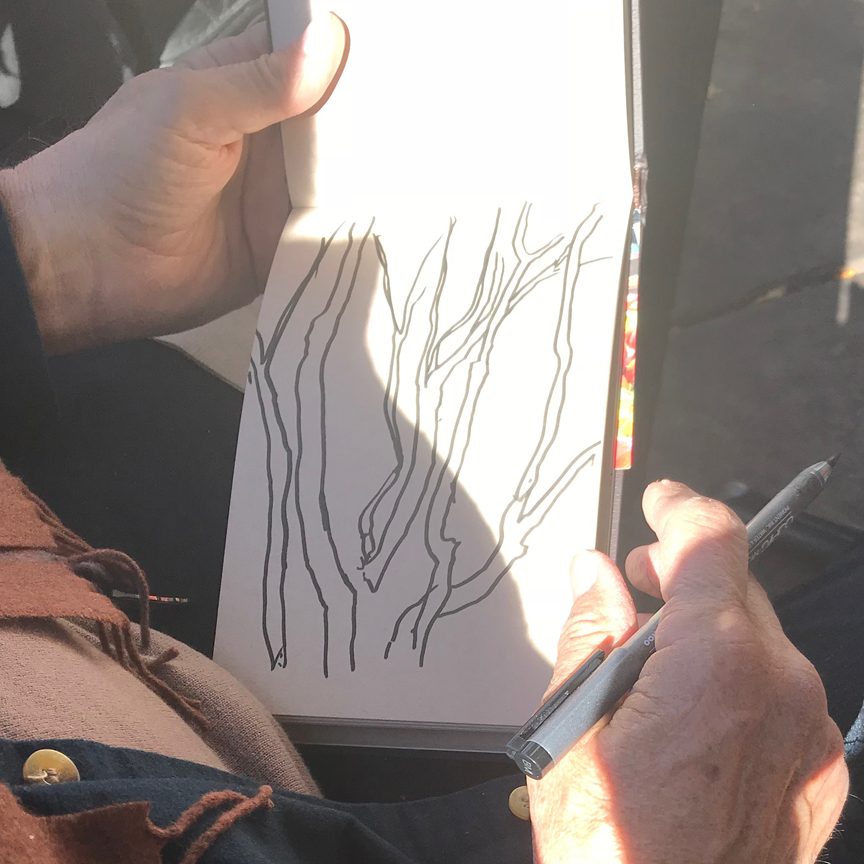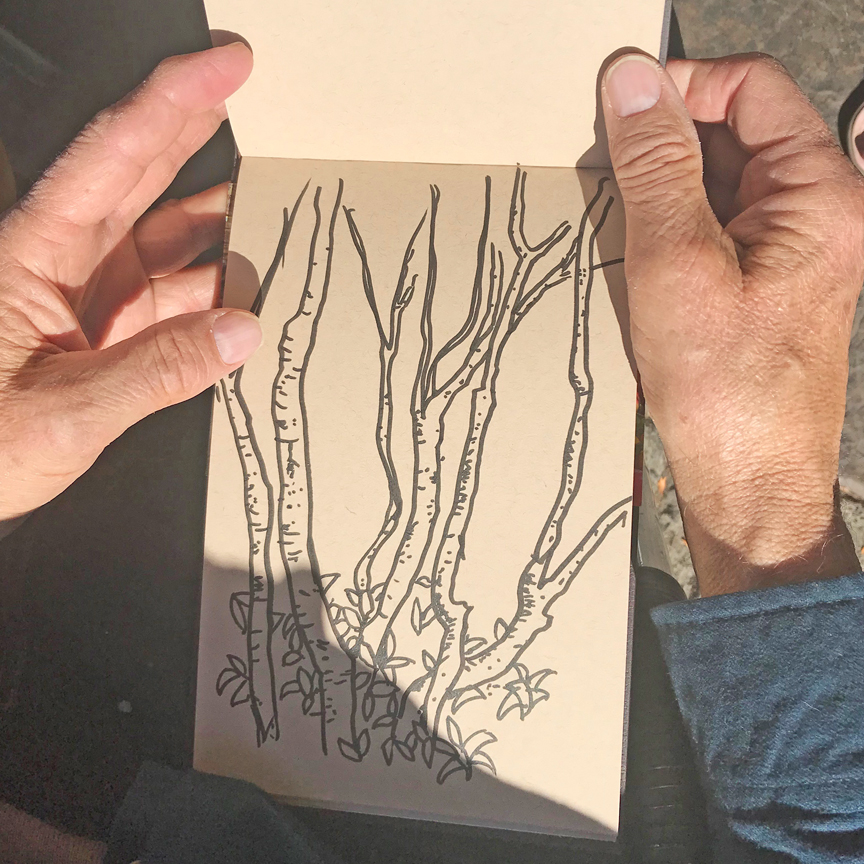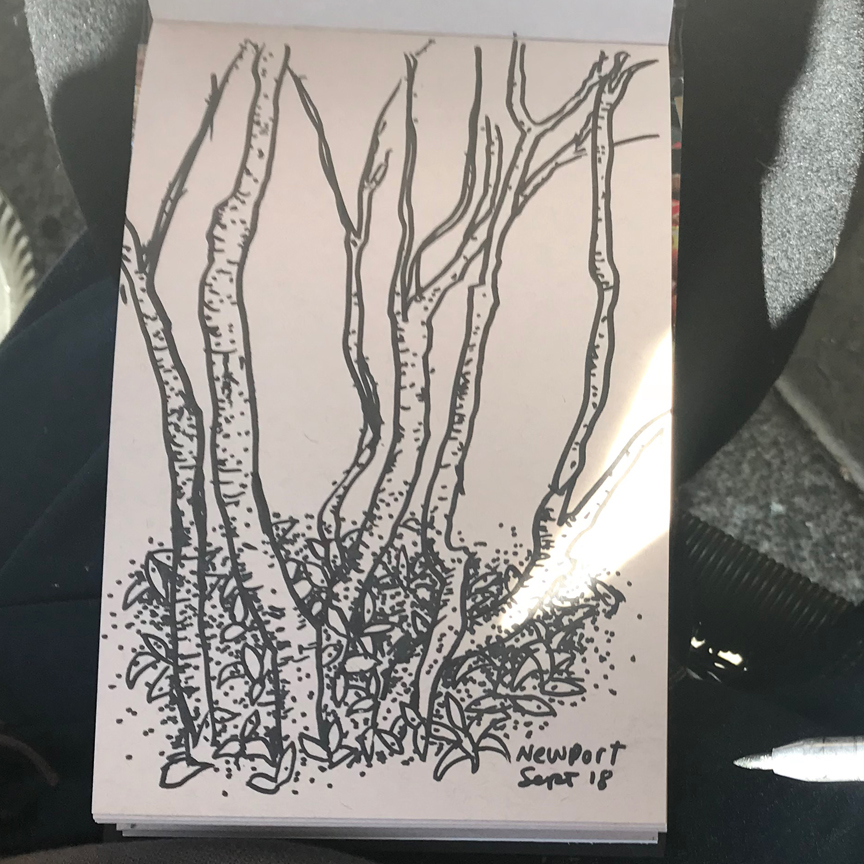 Ken had just come back from the coast where he was intrigued by some of the trees – white with dark markings….alder? Very nice!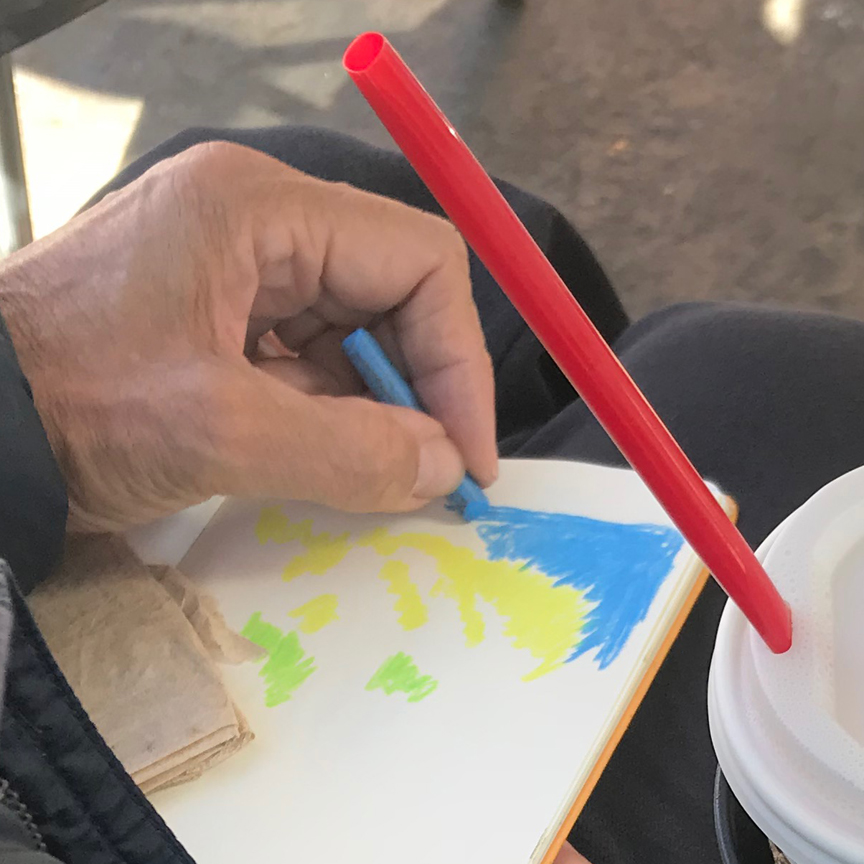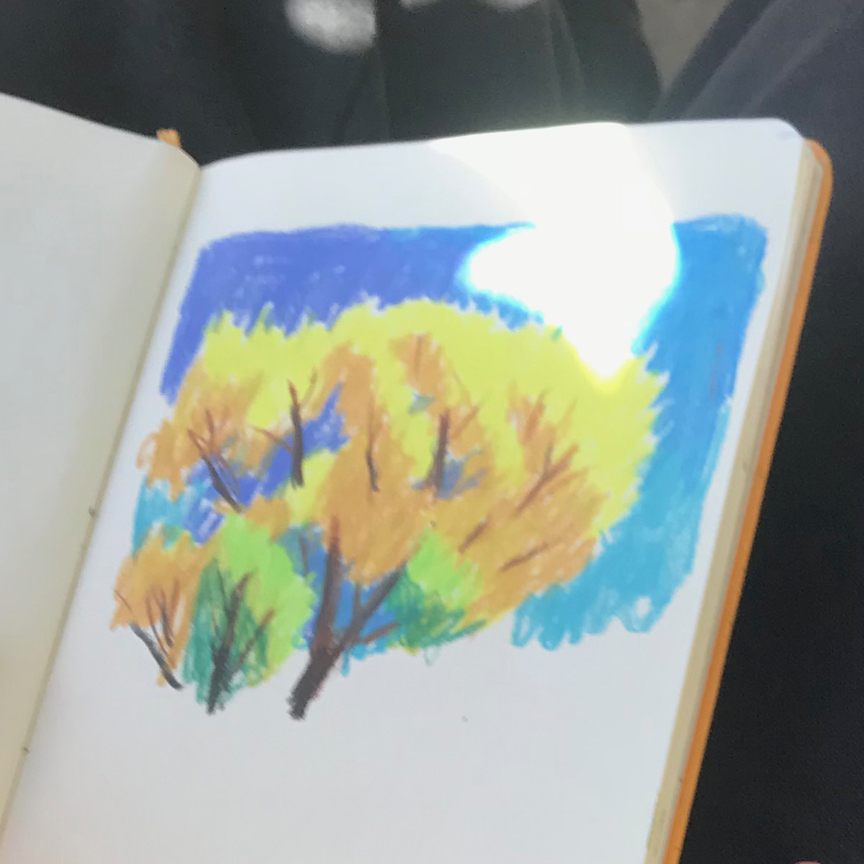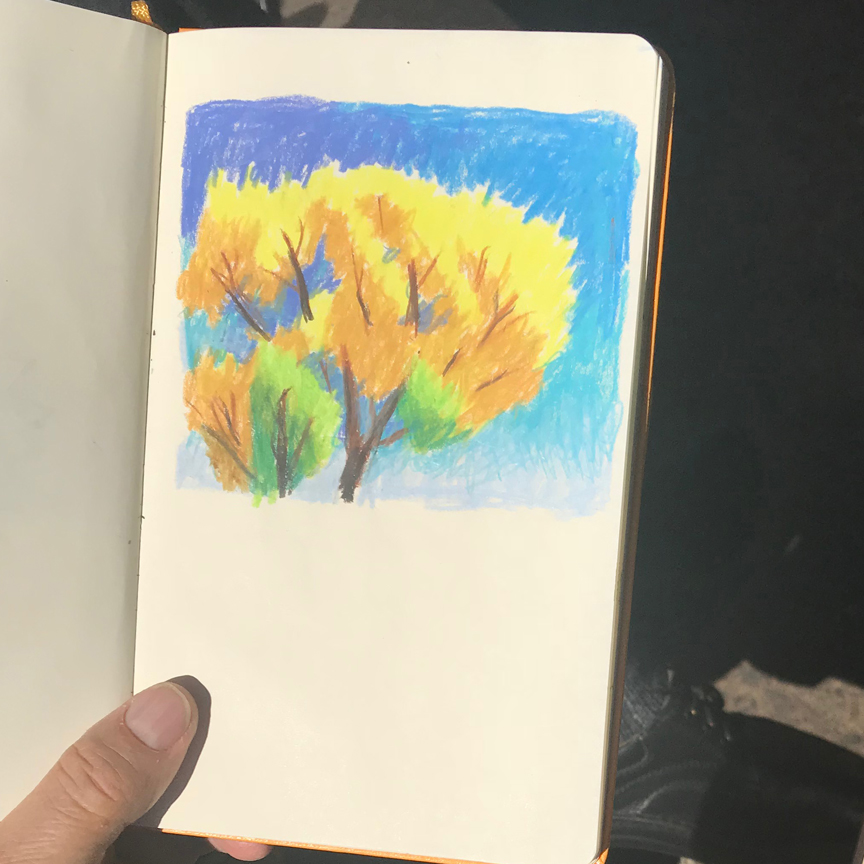 Erik was into trees, too, but these are Willamette Valley trees – almost makes you glad that autumn is here. OK, I'm glad already!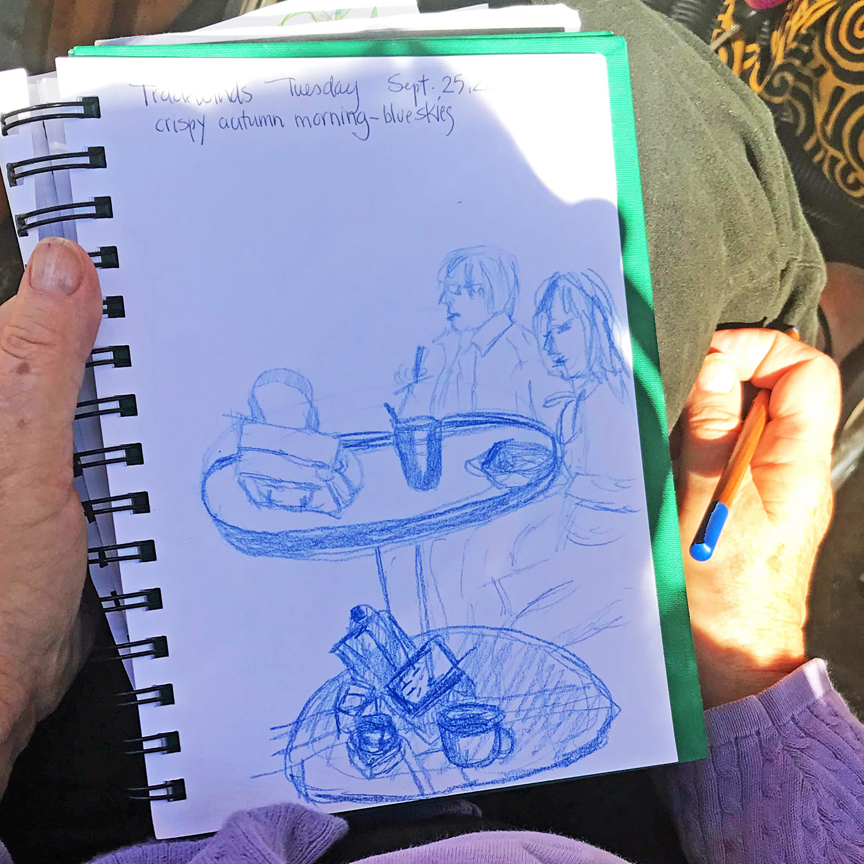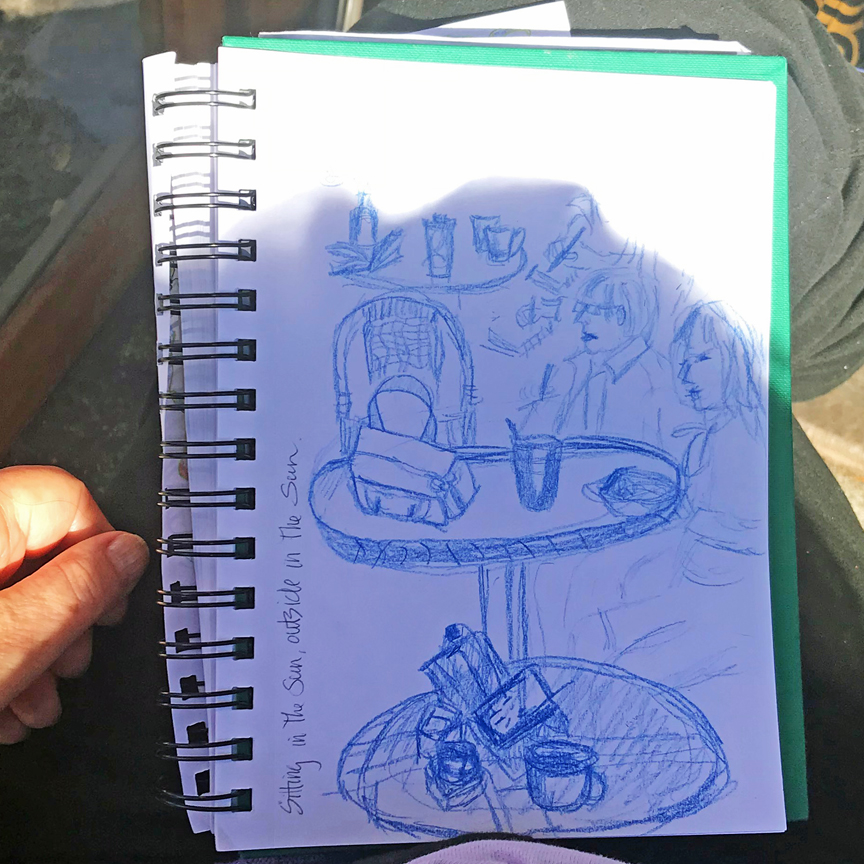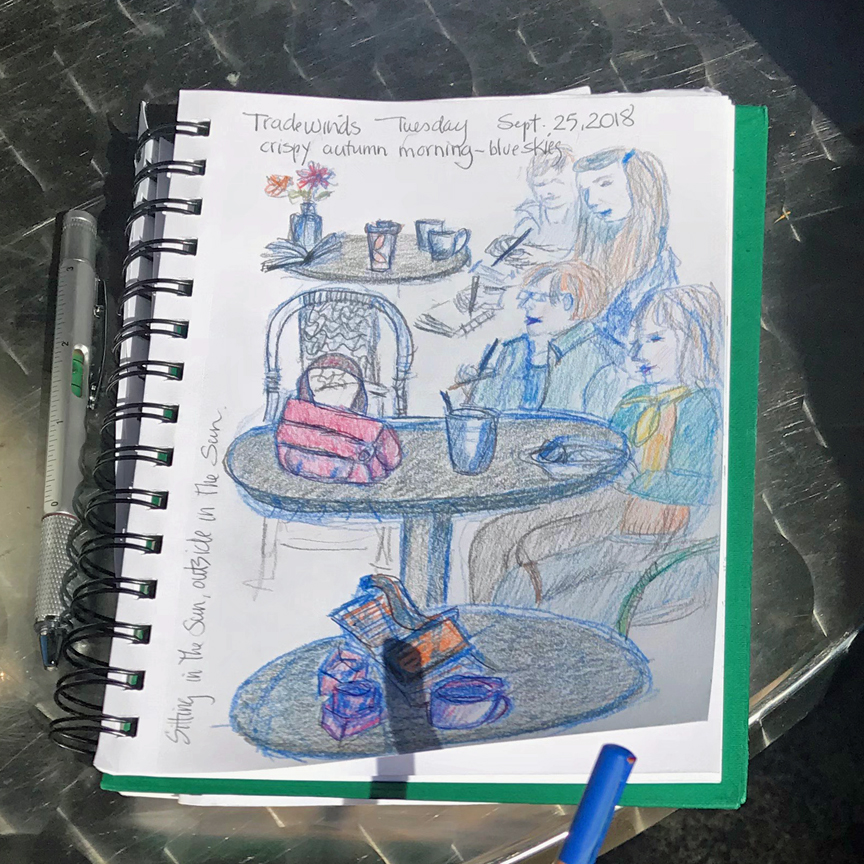 Laura captured some of her fellow sketchers at the next table – you can certainly tell they were intent on their tasks.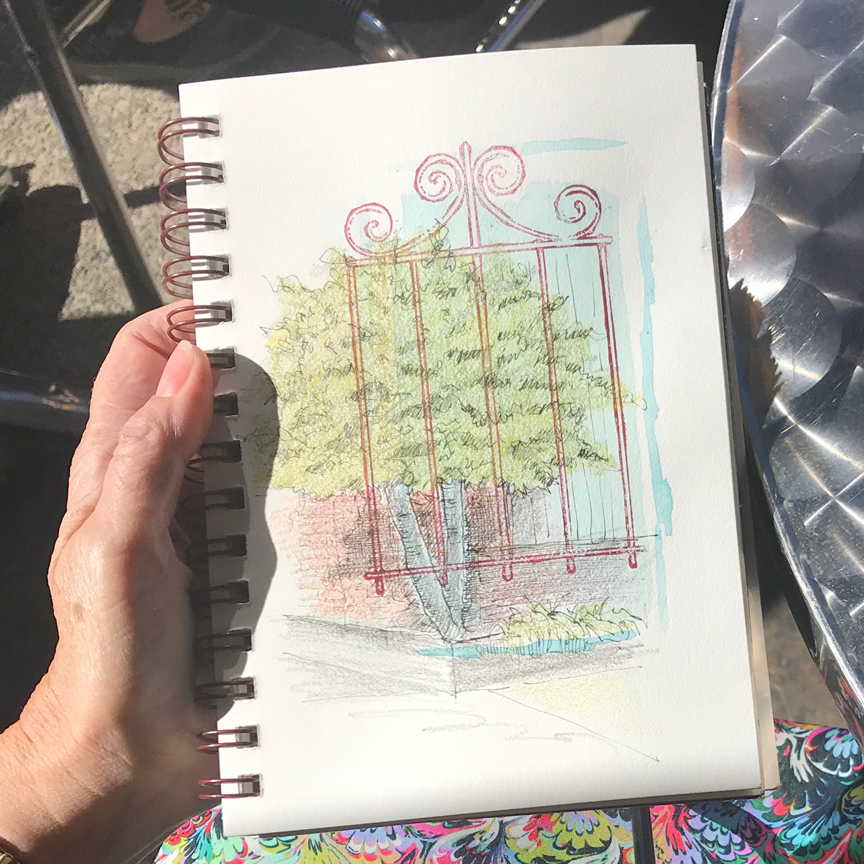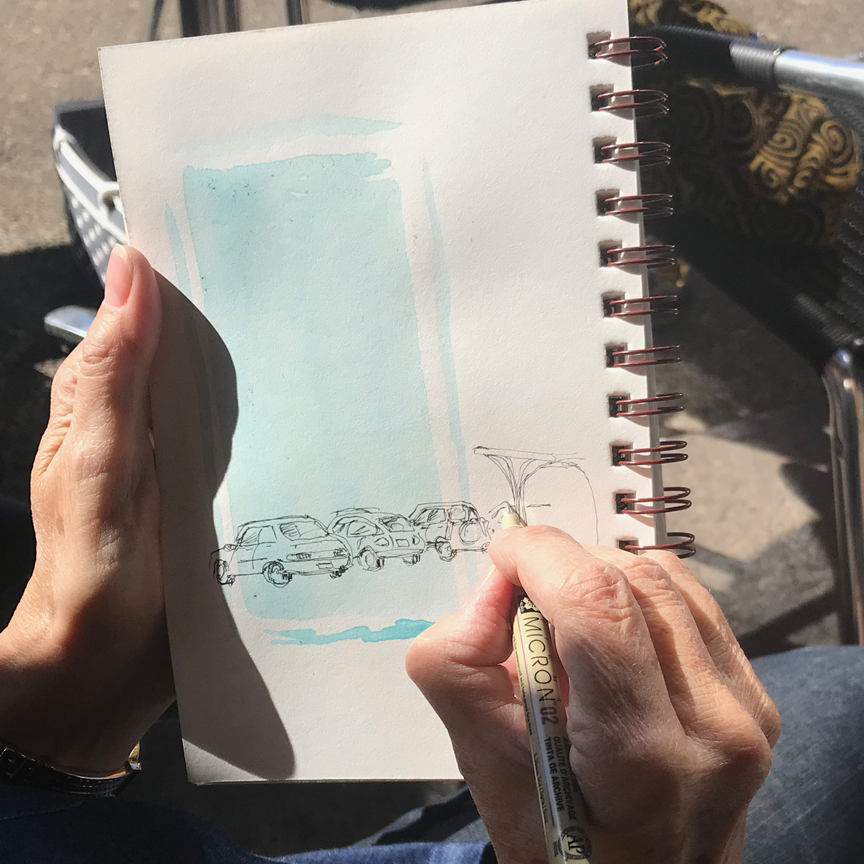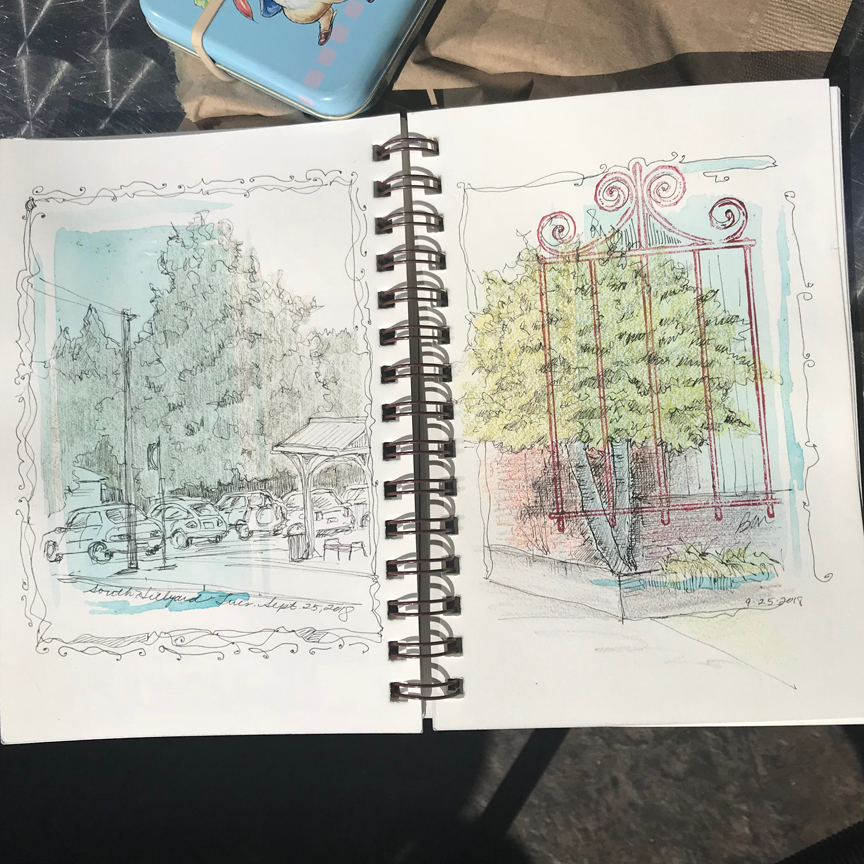 Bev started with the tree across the road, then the cars caught her eye – "I love drawing cars!"  And didn't that sketch turn out well!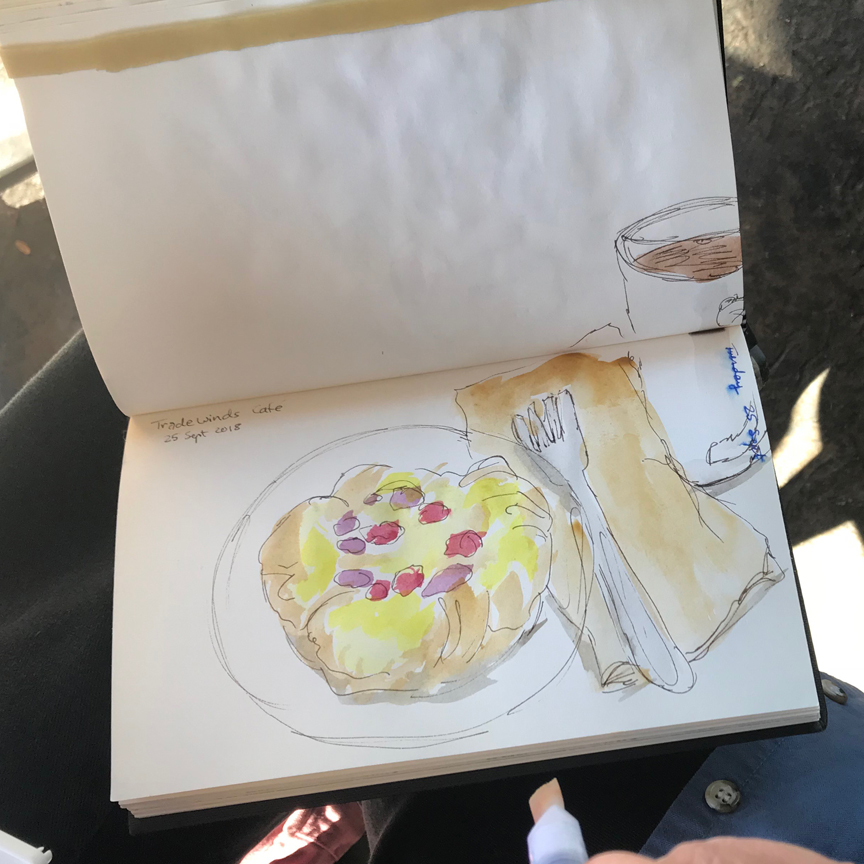 Daisy's been well indoctrinated by Ken – "Sketch first!" then eat. Looks good enough to eat right off the page. Yummy.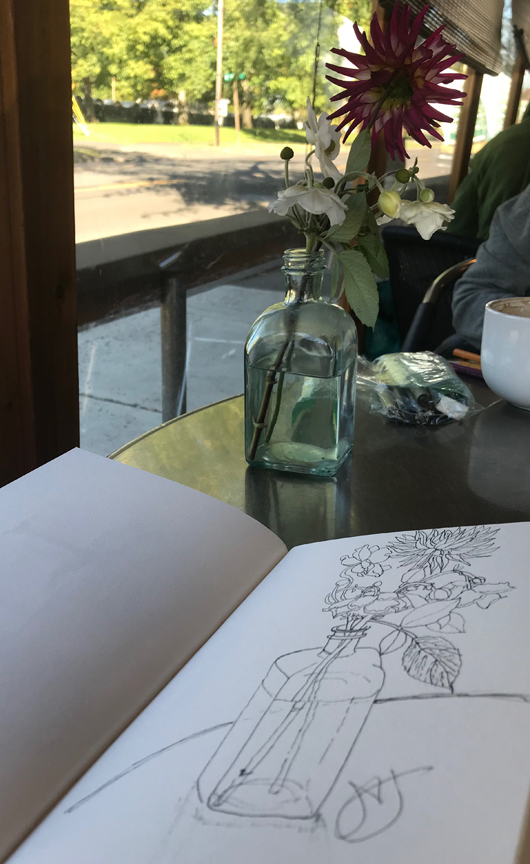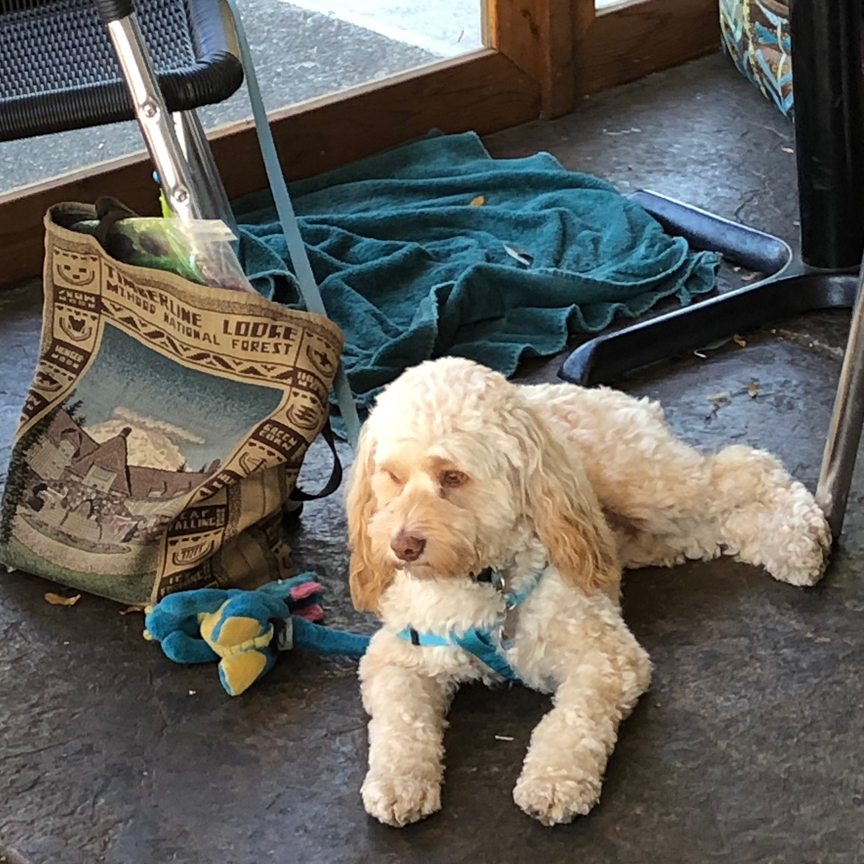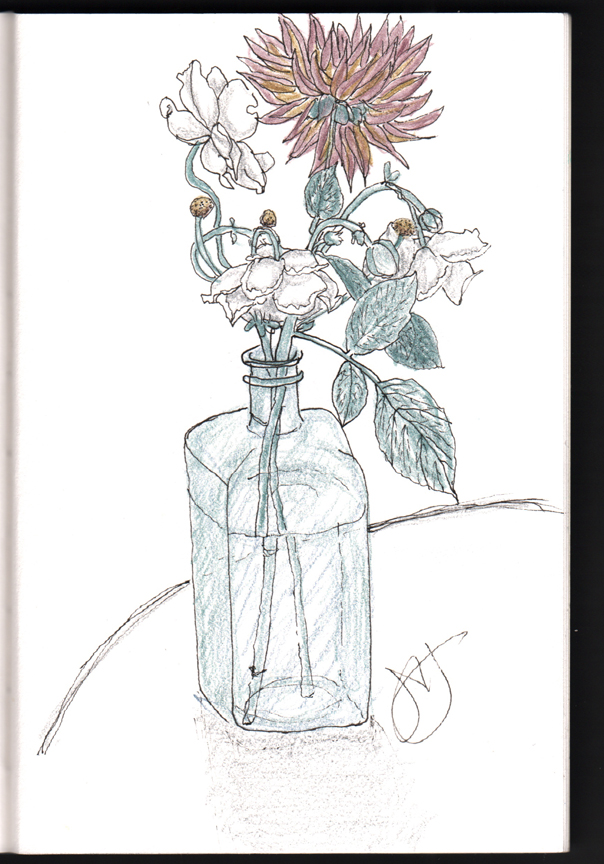 Jane enjoyed doing a quick sketch of Marsha's flowers, but had to keep her dog Tutti amused, so she finished her sketch at home.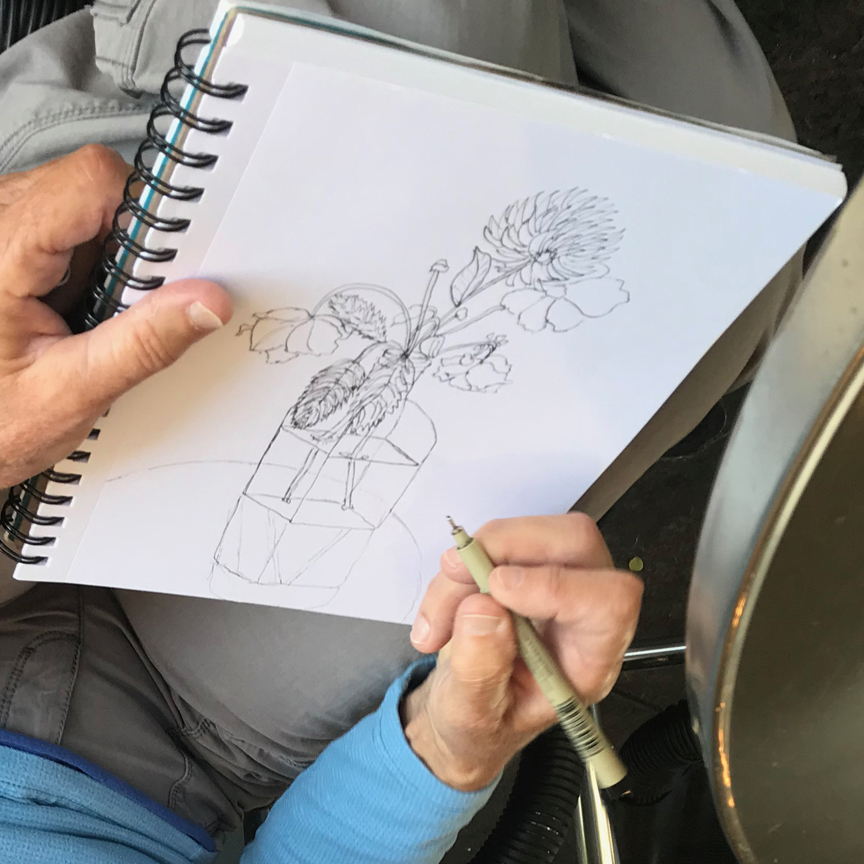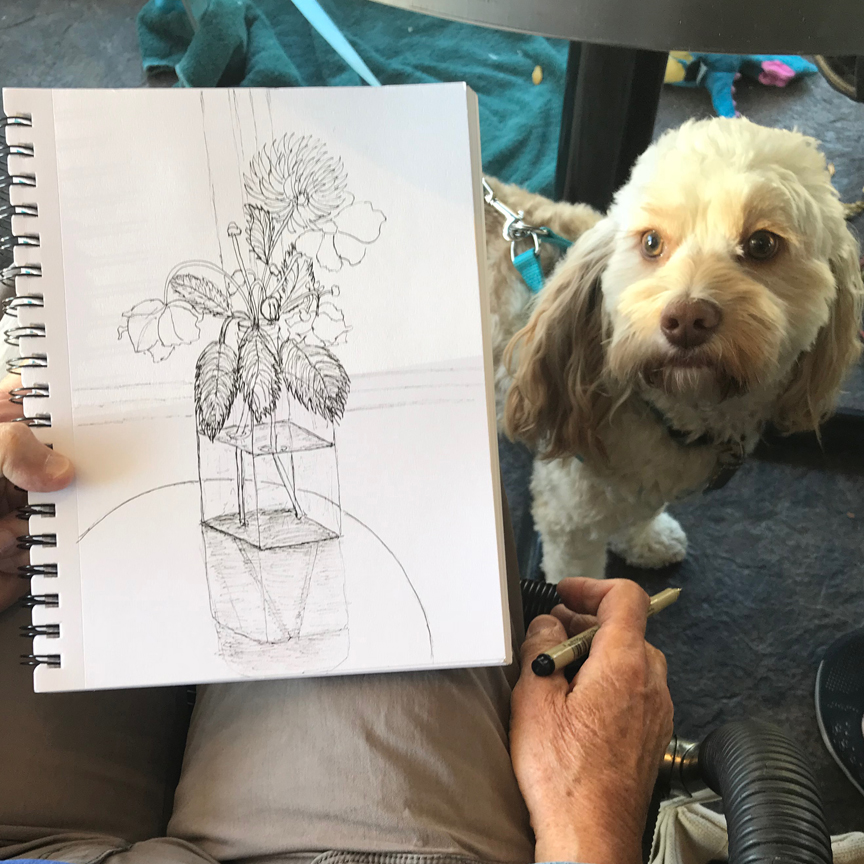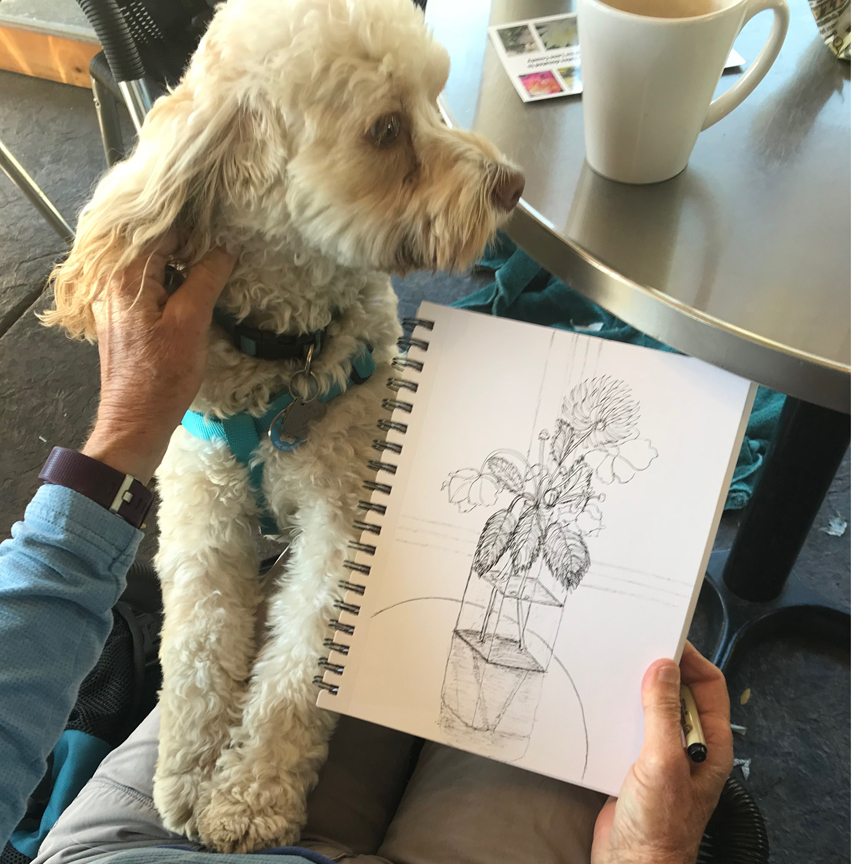 Sandy sketched the flowers, too, and did her part to train Tutti to be an art appreciator. I think he mostly appreciates Sandy's attention.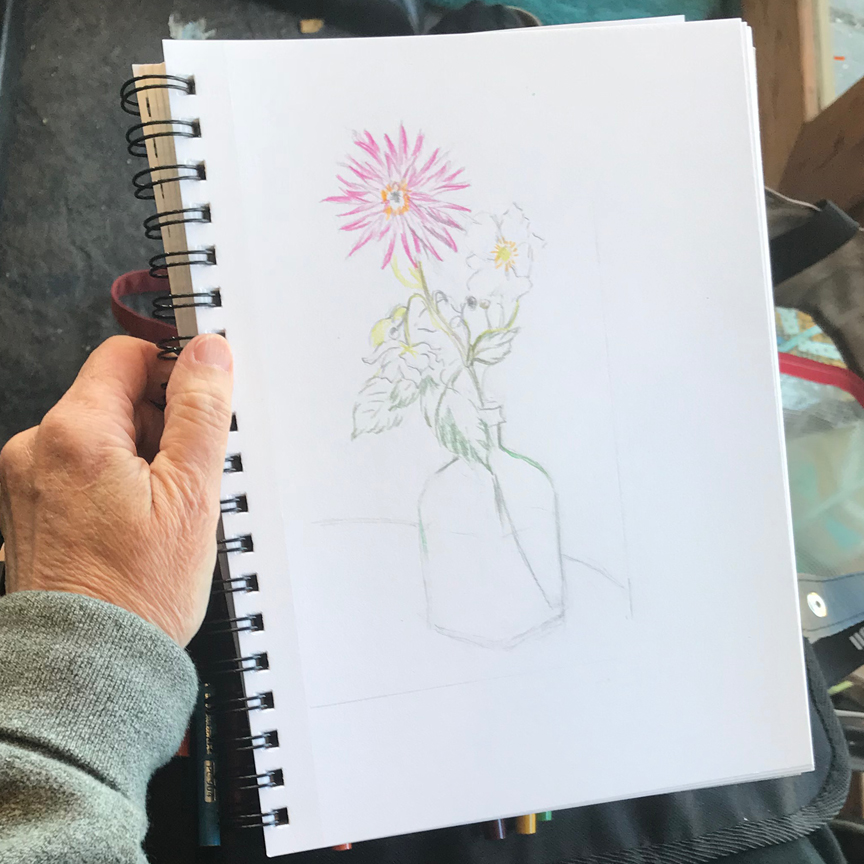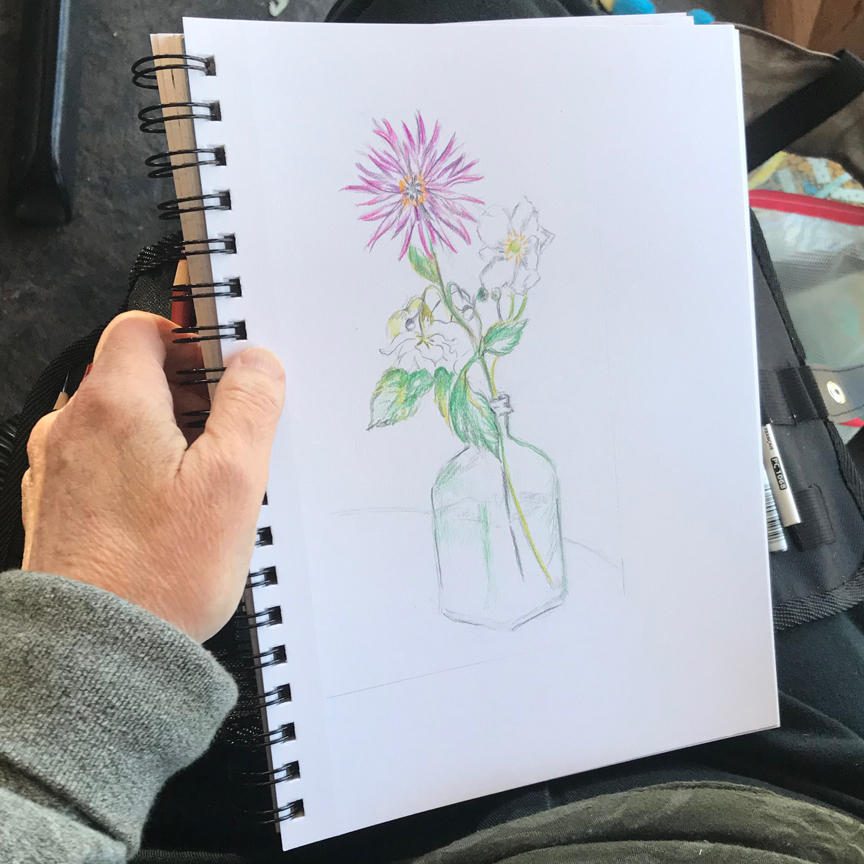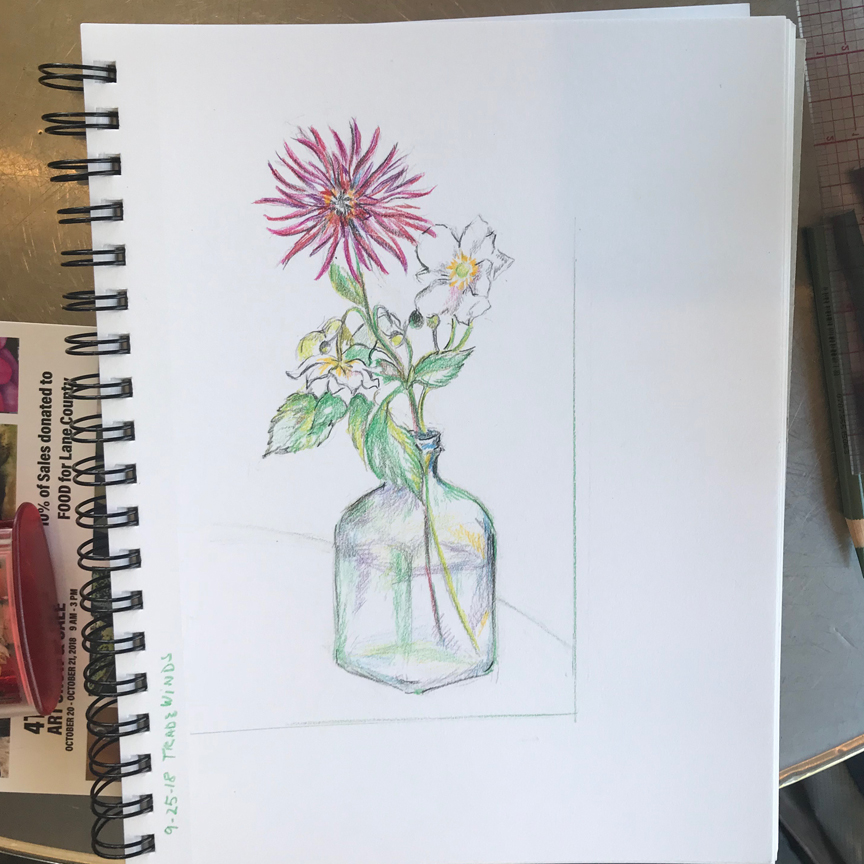 Here you can see the careful buildup colored pencil work that Marsha does. That bottle vase is becoming a wonderful icon!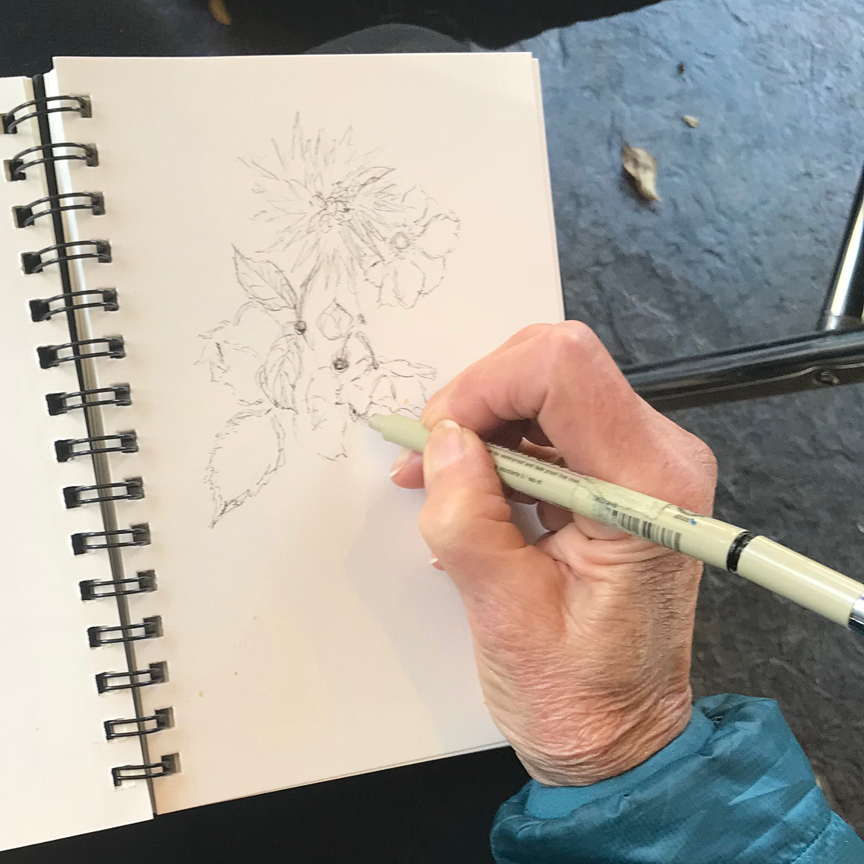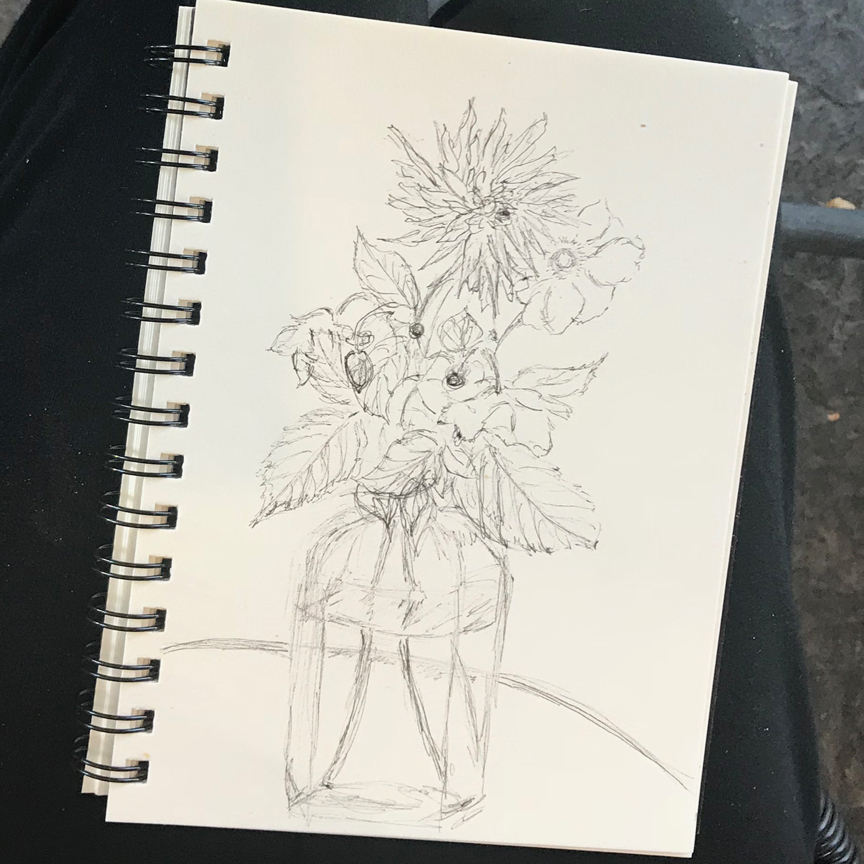 It was Penny's first outing after recovering from hip replacement (we gave her a standing ovation), and her sketching is still great!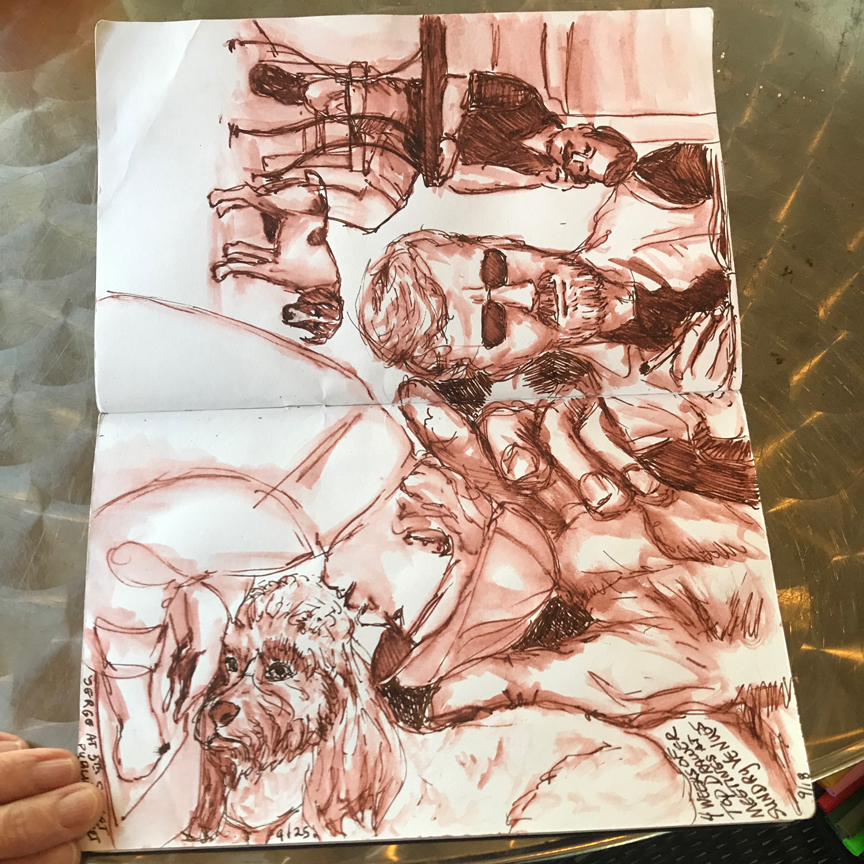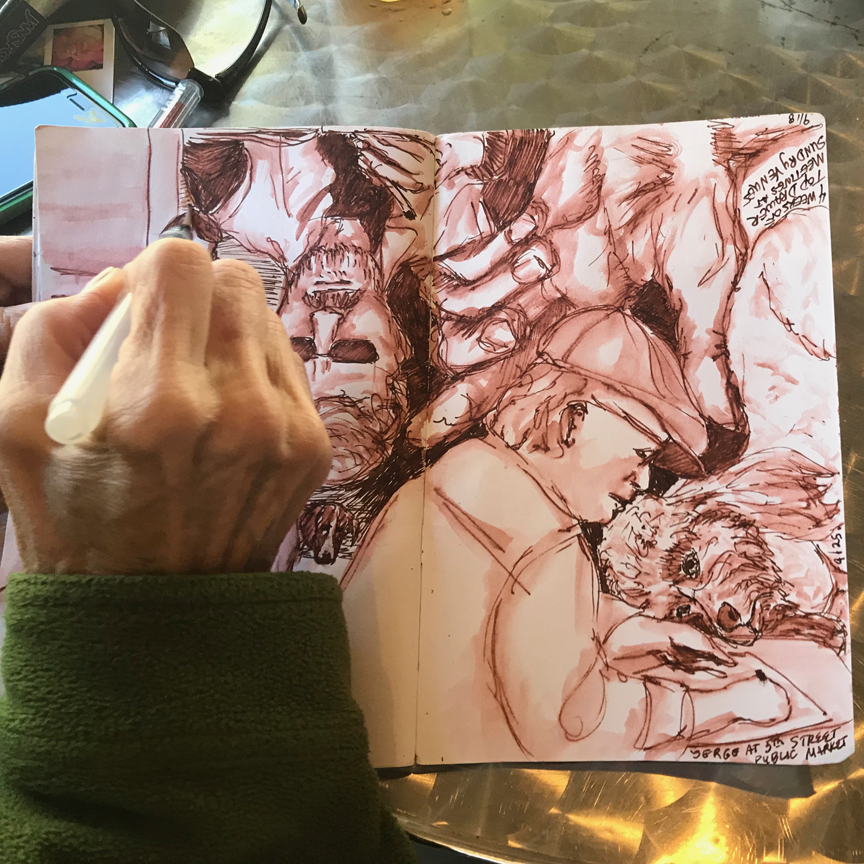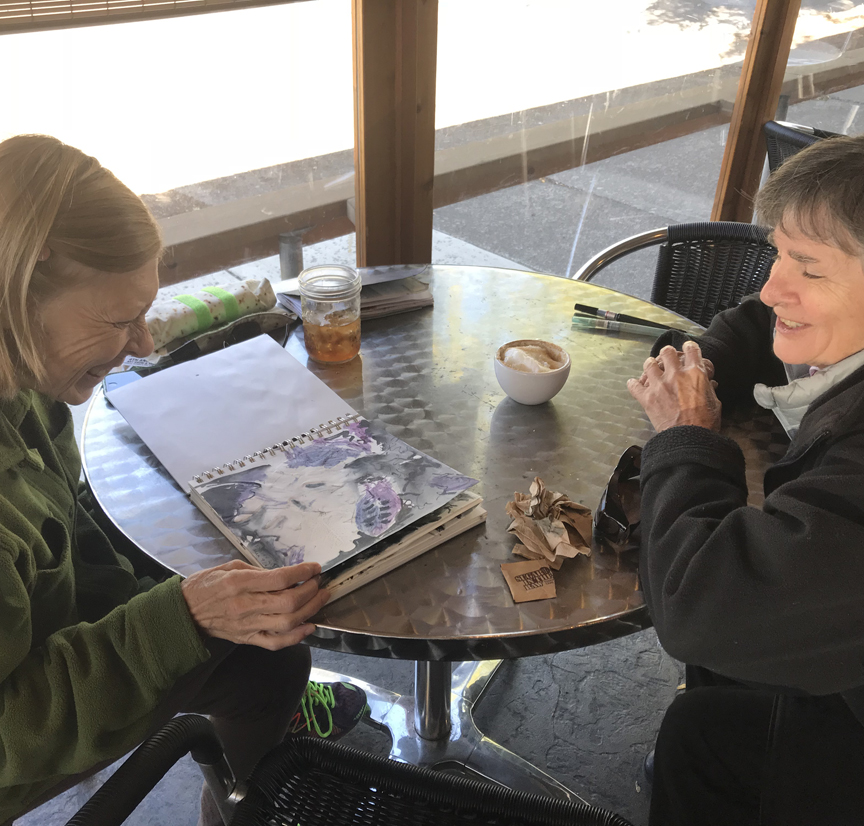 Barbara Sh now has Tutti included in her round about world, but takes time to take a look at a new technique Lealan wants to share.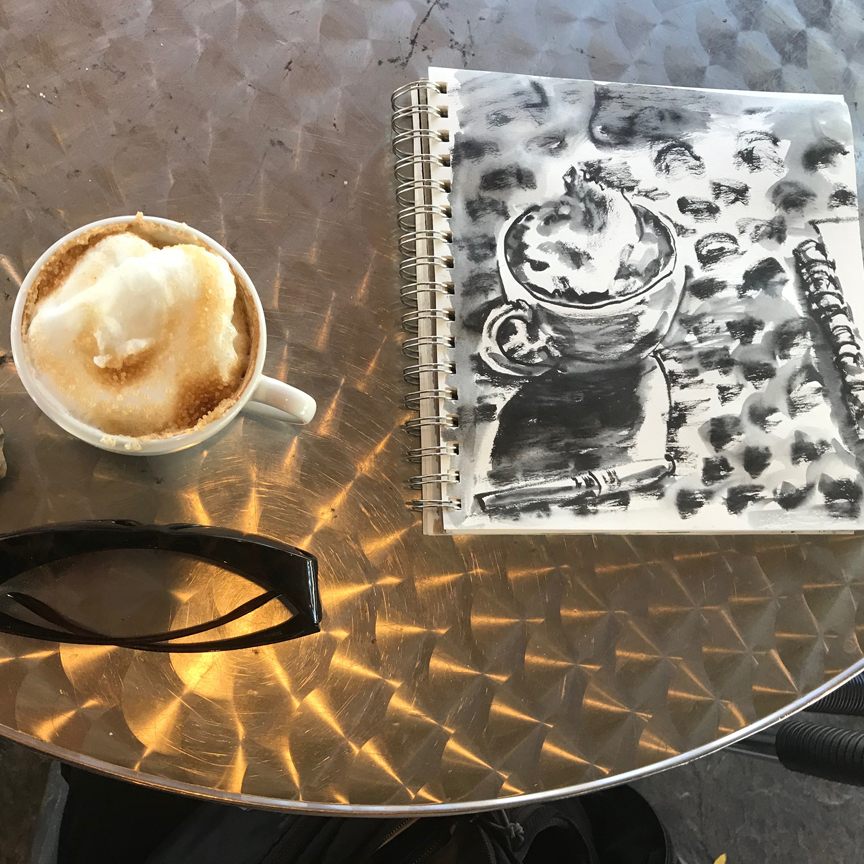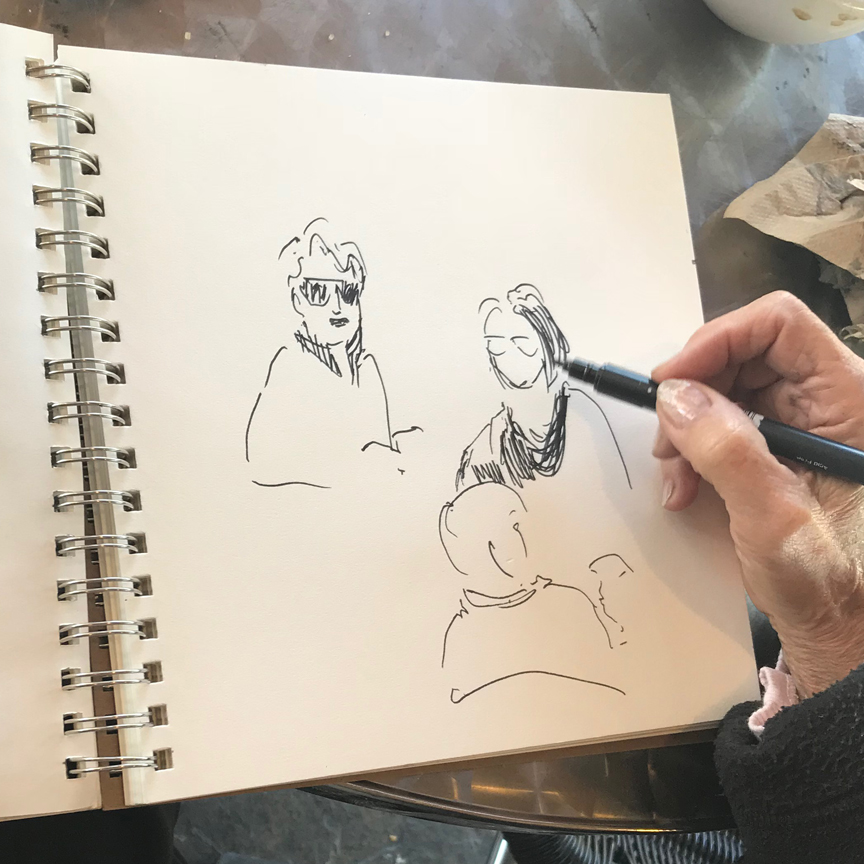 Lealan isn't afraid to experiment, here to get the effect of the table top under her cappuccino; then on to sketching the folks around her.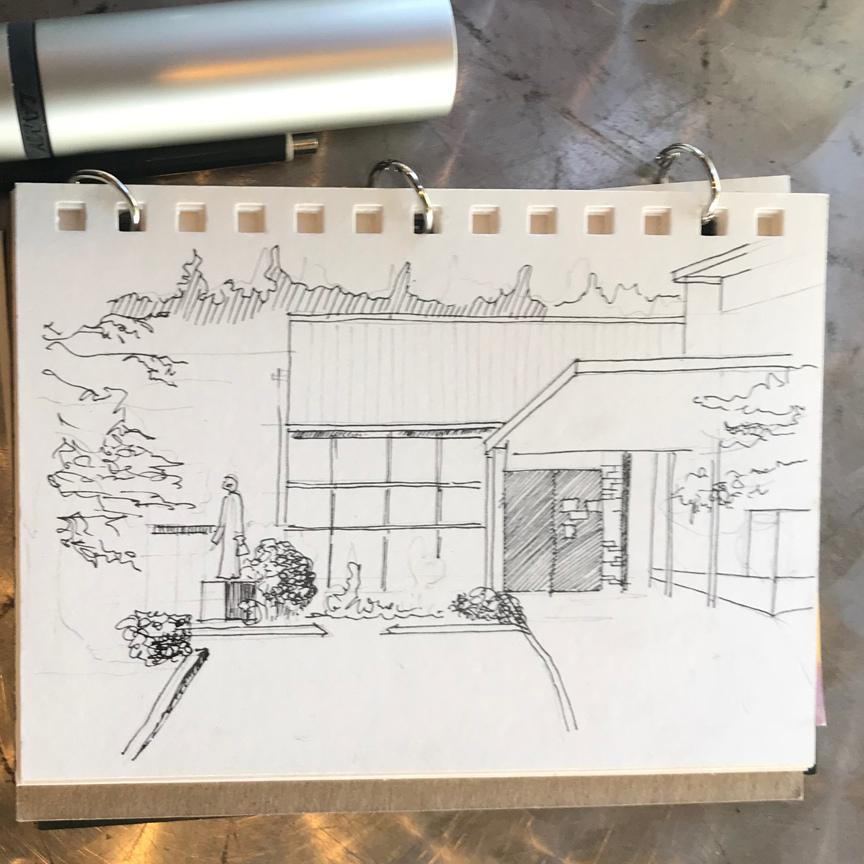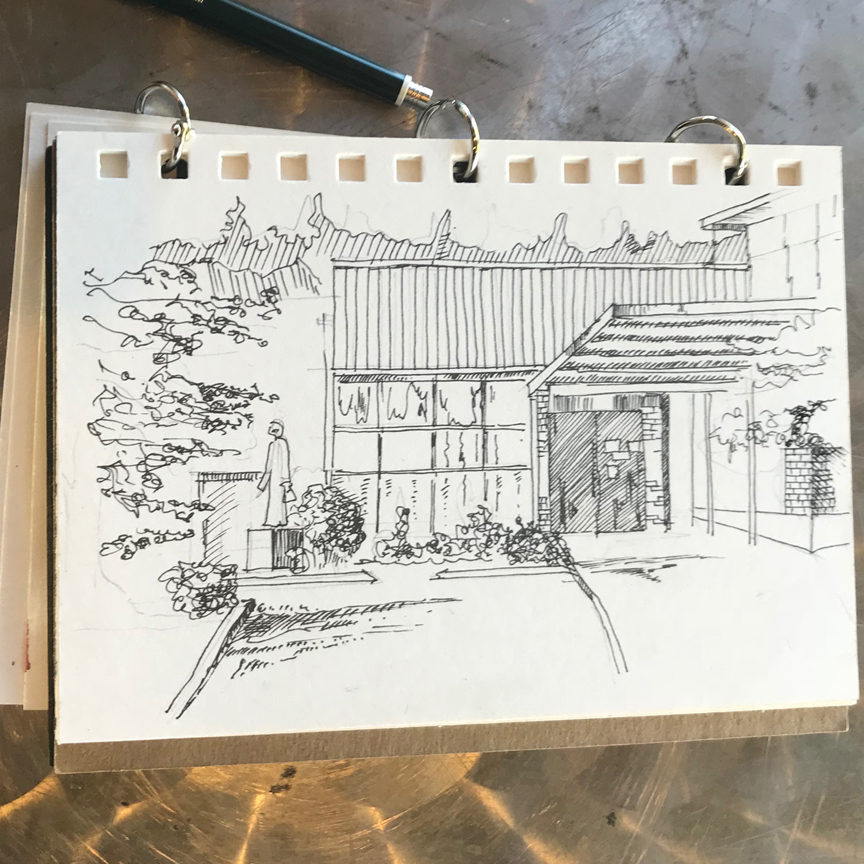 Serge doesn't let the chatter around him interfere with his drawing concentration – what a wonderful architectural rendering!