5th St. Market, Eugene, OR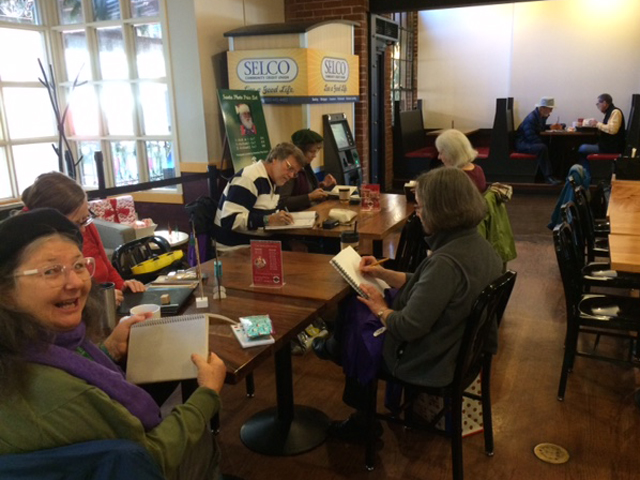 Laura, Jude, Jim, Bev, Marsha, Barb So, Erik & Hugh.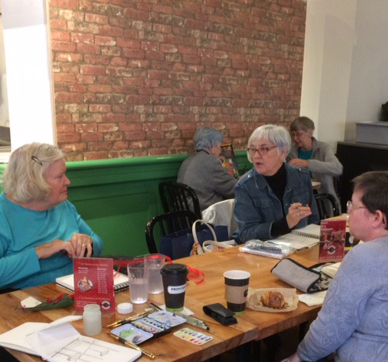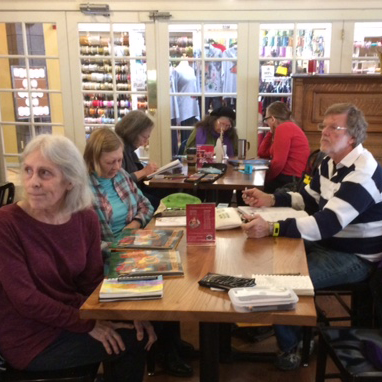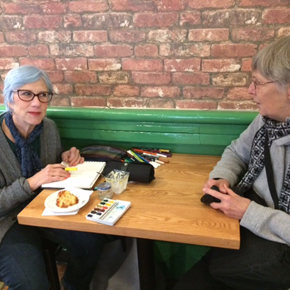 Lona, Katie, Daisy; Barb So, Barb Sh, Marsha, Jude, Jim; Marny, Helga.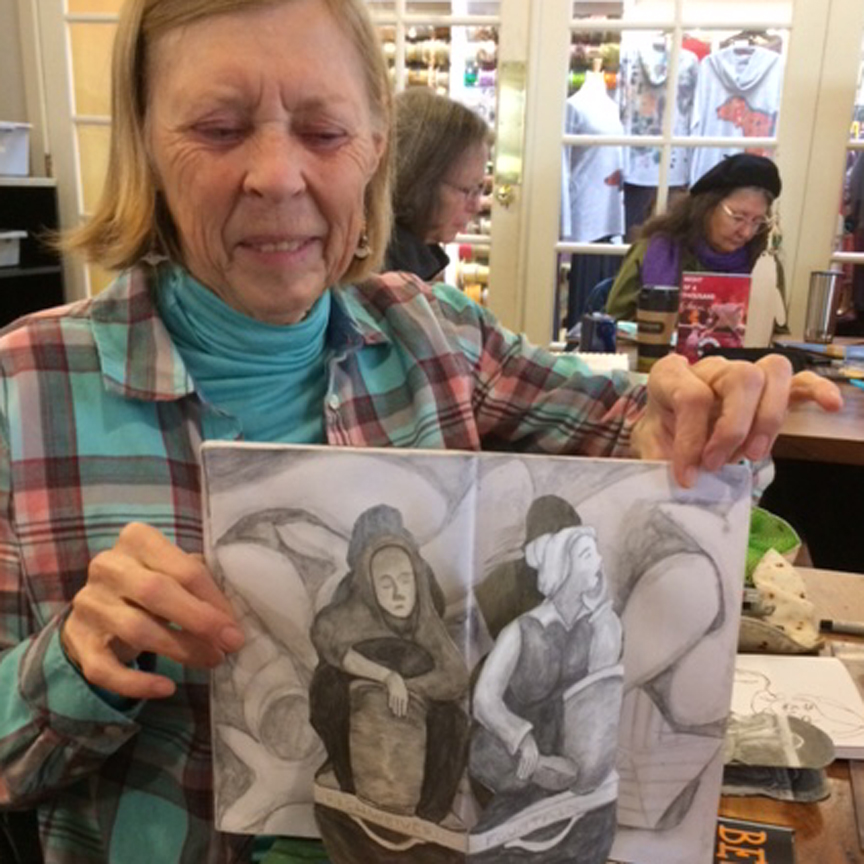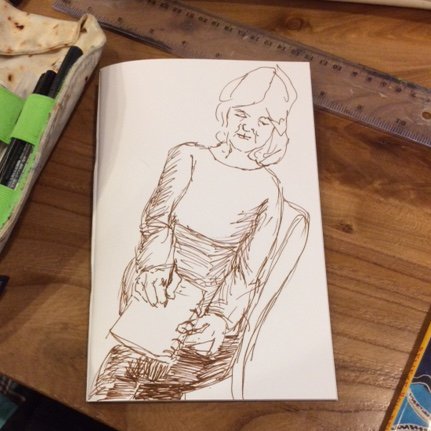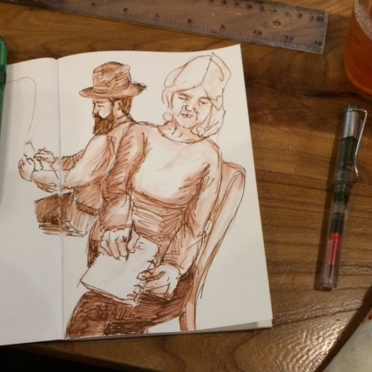 Barb So showed us her 3D sketchbook, then added a sketch of Barb So and Erik across the room. We all may show up in her book soon!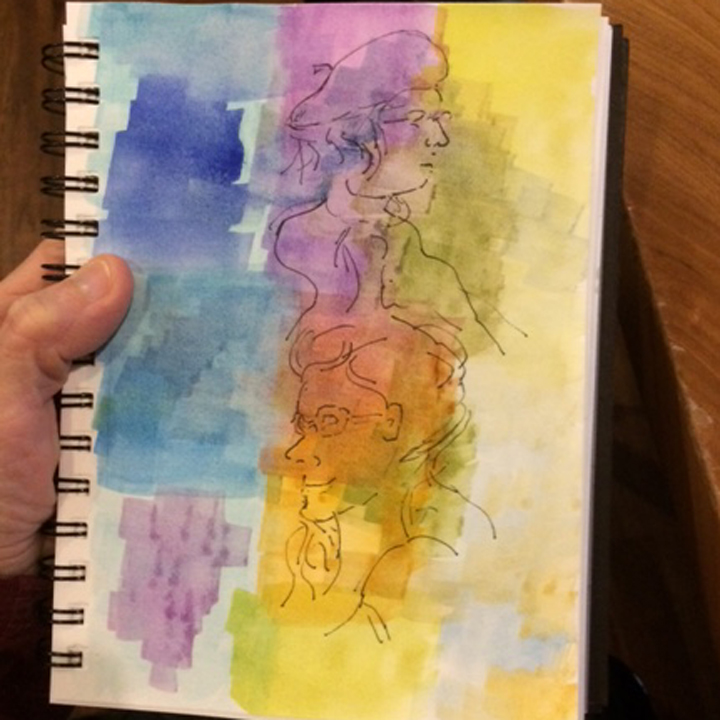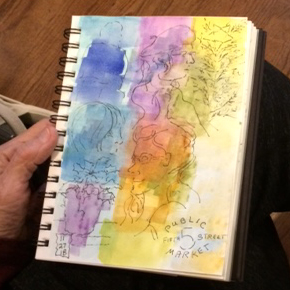 Barb So put washes of watercolor on her page before hand, and then began populating the page with what she saw around her. So fun!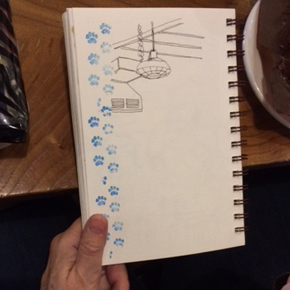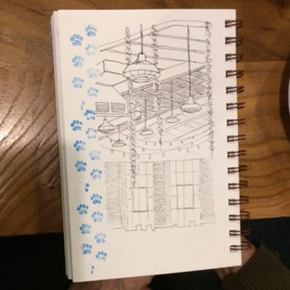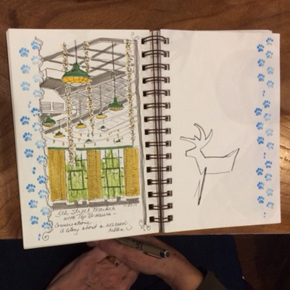 Bev started out with the ceiling light, moved onto the hanging holiday lights, adding color and moving on to sketch a reindeer decoration.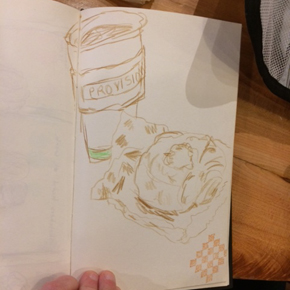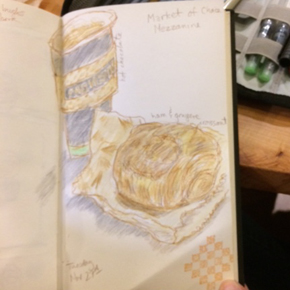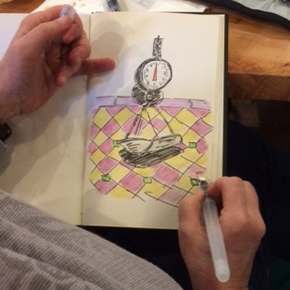 Daisy dutifully sketched her treats before tackling on the wall ahead.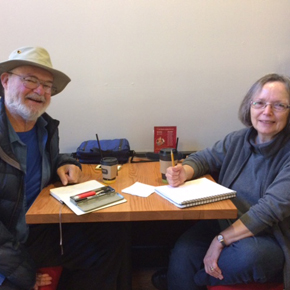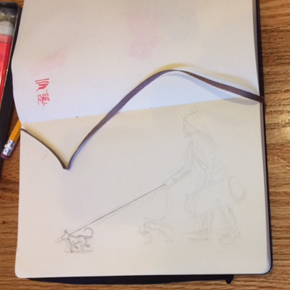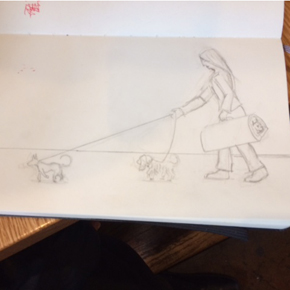 Erik & Marsha were the earliest here, so chatted before sketching. Here's the beginning of Erik's sketch of walking the dog (I can relate).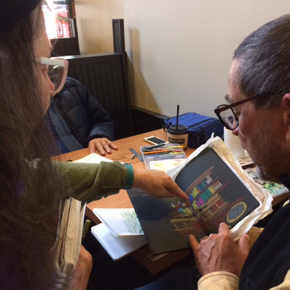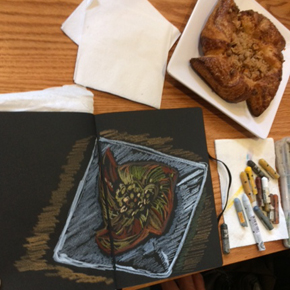 Laura was curious about Hugh's technique on black paper. Didn't he do a stunning job sketching his Danish! Interesting effects on black.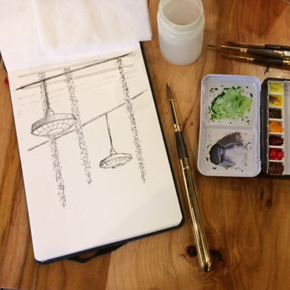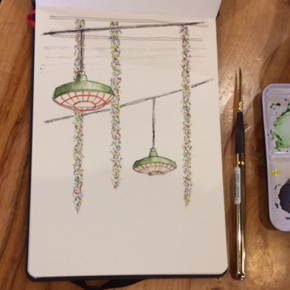 Like Bev, Jane tried sketching the ceiling lamps and decorative lights hanging down – but how do you make them sparkle on white paper?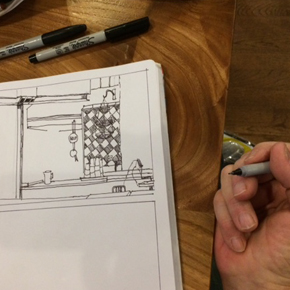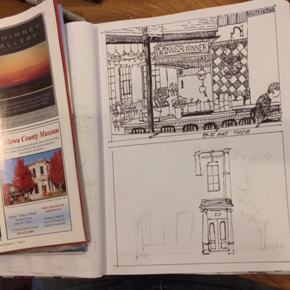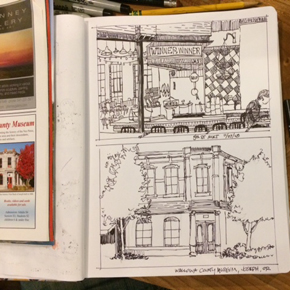 Jim's eye was caught by the ceramic wall tiles and beyond, and then he started sketching an intriguing historical building from a magazine.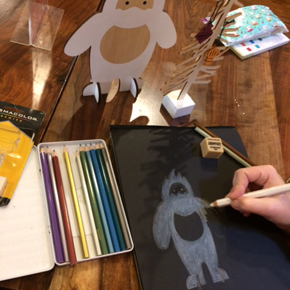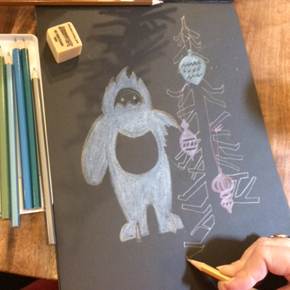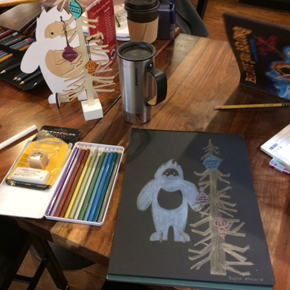 Jude had a great time sketching holiday decor on her black paper – using toned paper is quite interesting, and more people are curious.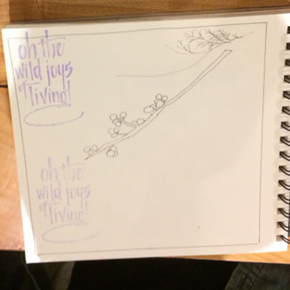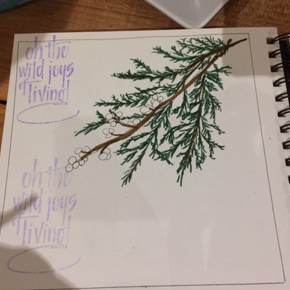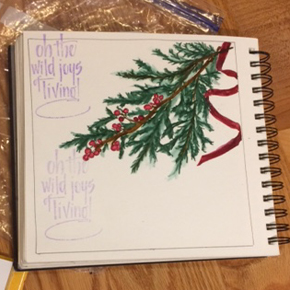 Katie found the tree branch that Lona brought in to be a challenge worth doing, and didn't it turn out excellently! Nice work.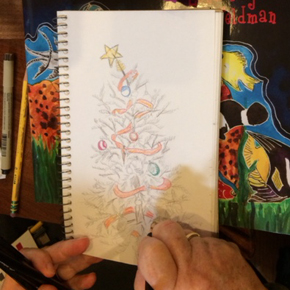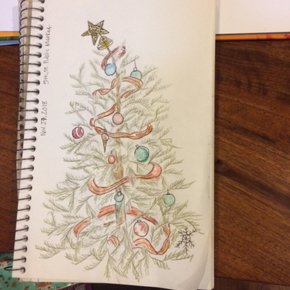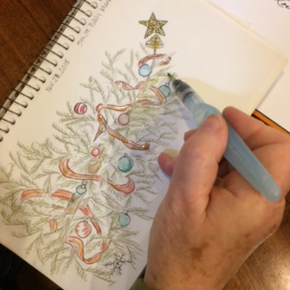 Laura really enjoyed sketching the slightly wonky Christmas tree on display in the corner – she sure captured the whimsy of it!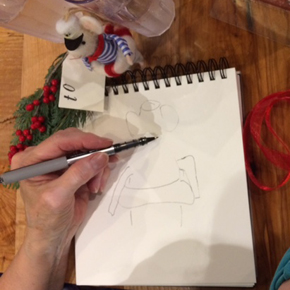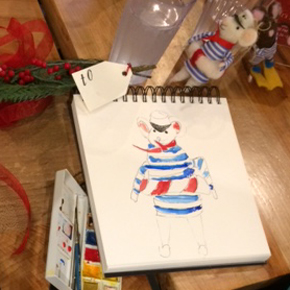 Lona also brought some Christmas tree ornaments, and couldn't resist sketching this little Christmas mouse – what a clever little guy.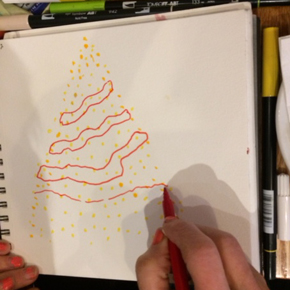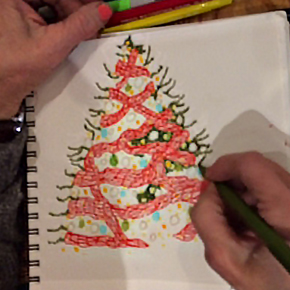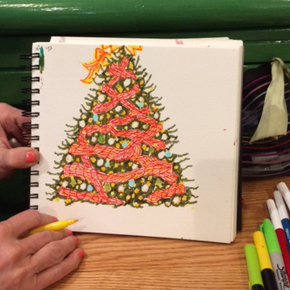 Marny started the Christmas tree sketch by doing the lights & ornaments first, then the ribbon, and the foliage last. It worked!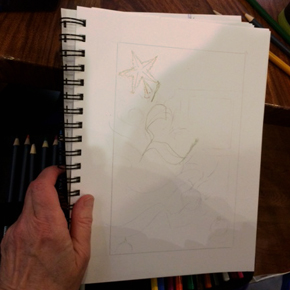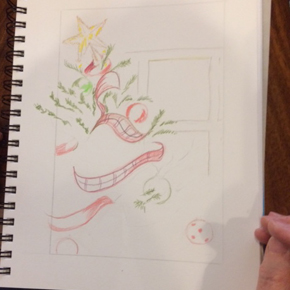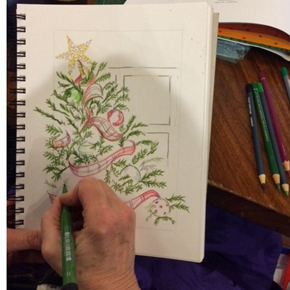 Here's how Marsha's view of the Christmas tree developed, and she's heeding Ken's advice: go darker! This is going to be spectacular.