From the comfort of our own homes, zooming: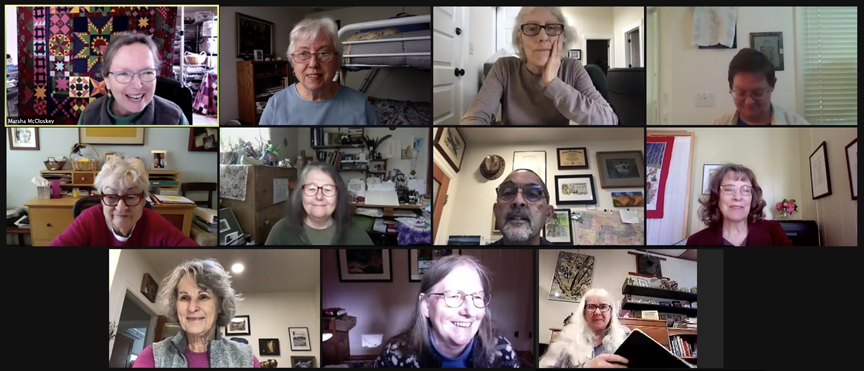 Marsha, Jane, Barb So, Daisy, Rita, Laura, Hugh, Bev, Sandy, Bitty, Danita all signed in. It was nice to have Rita here from California.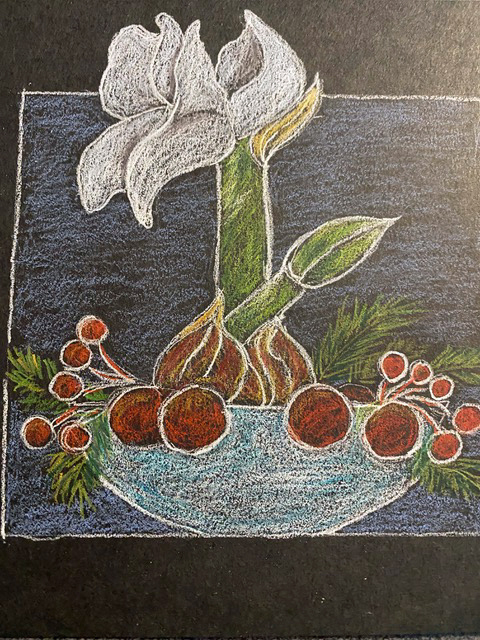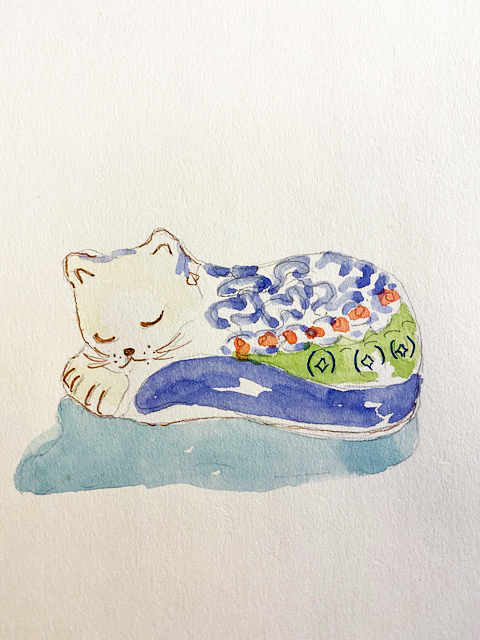 Barb So stepped out of her comfort zone using black paper, and to great effect! Way to go! Then a sweet ceramic cat in watercolor.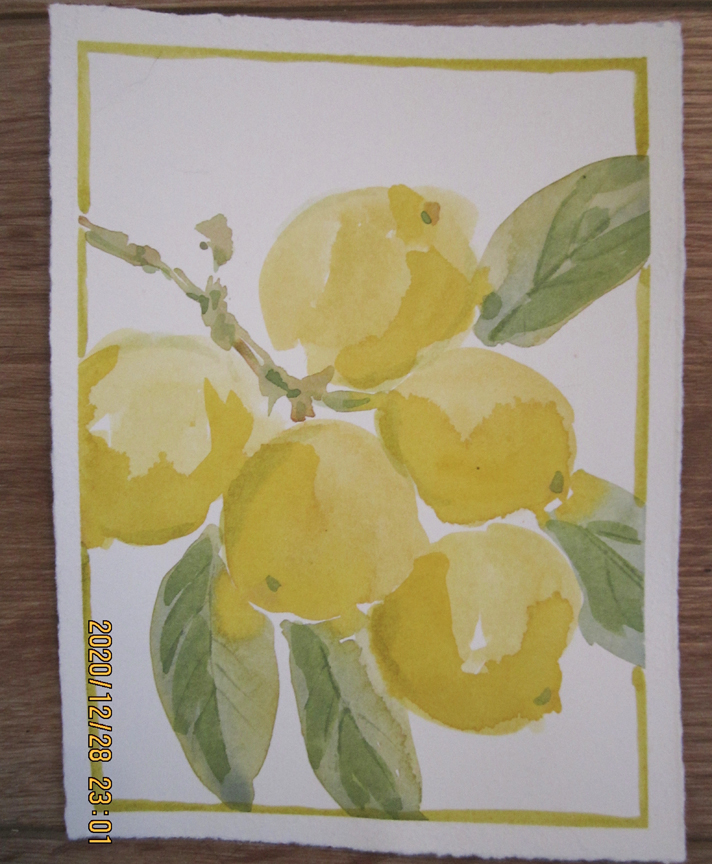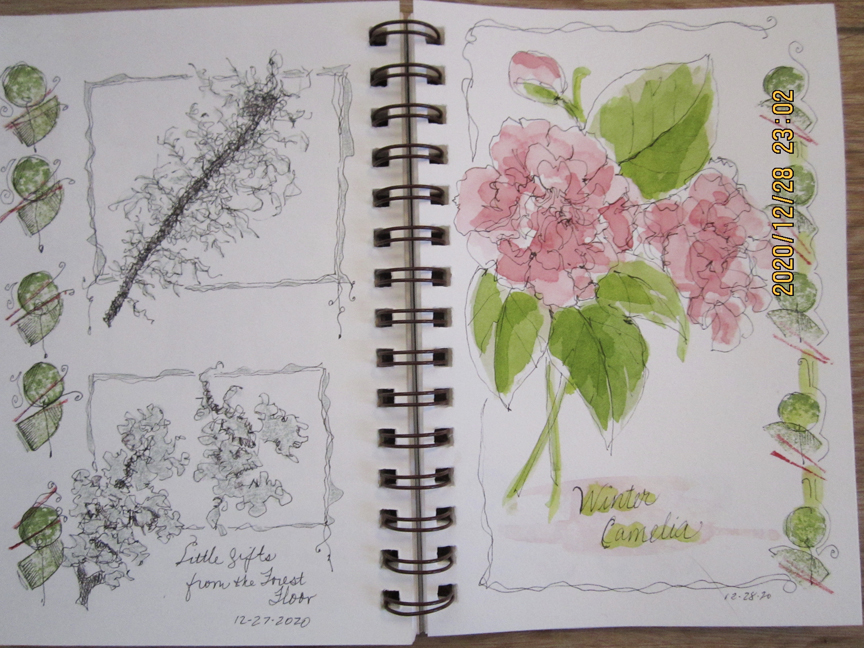 Bev sketched the things around her – lemons on her tree in Brookings, forest detritus, and her blooming camellia.  Lovely.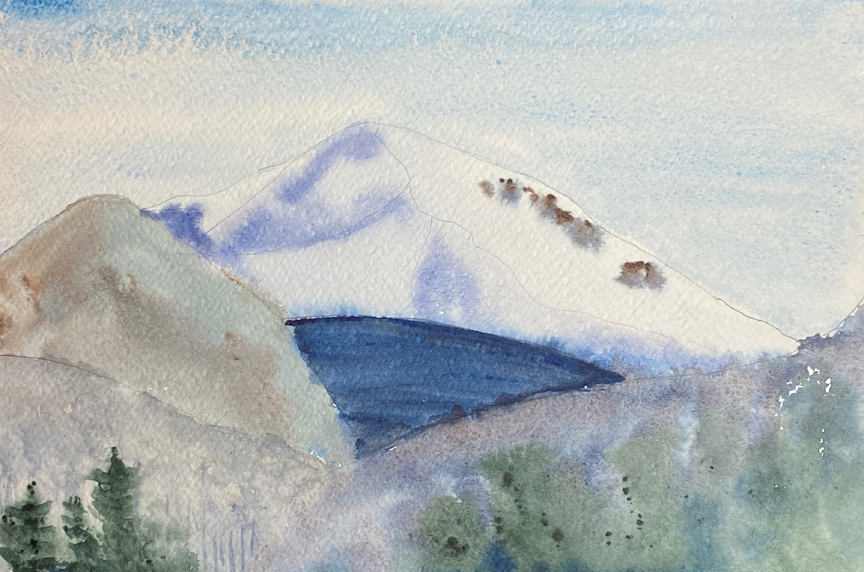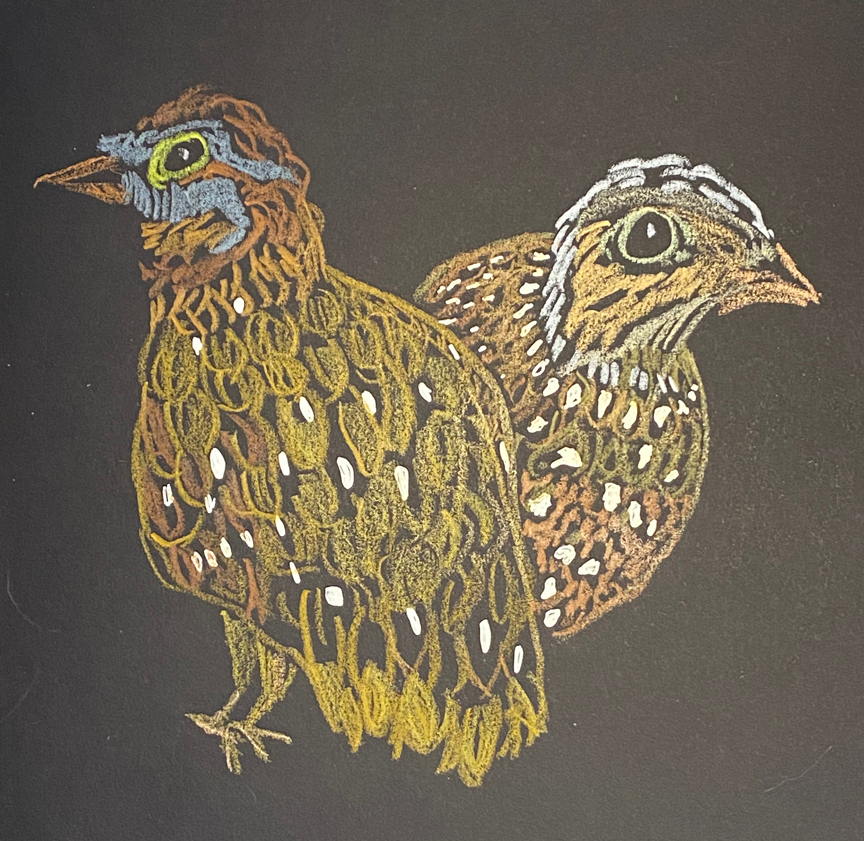 Bitty sketched things around her, too, including the Burchell's Sandgrouse she saw on a field trip. Nice diversity of sketches!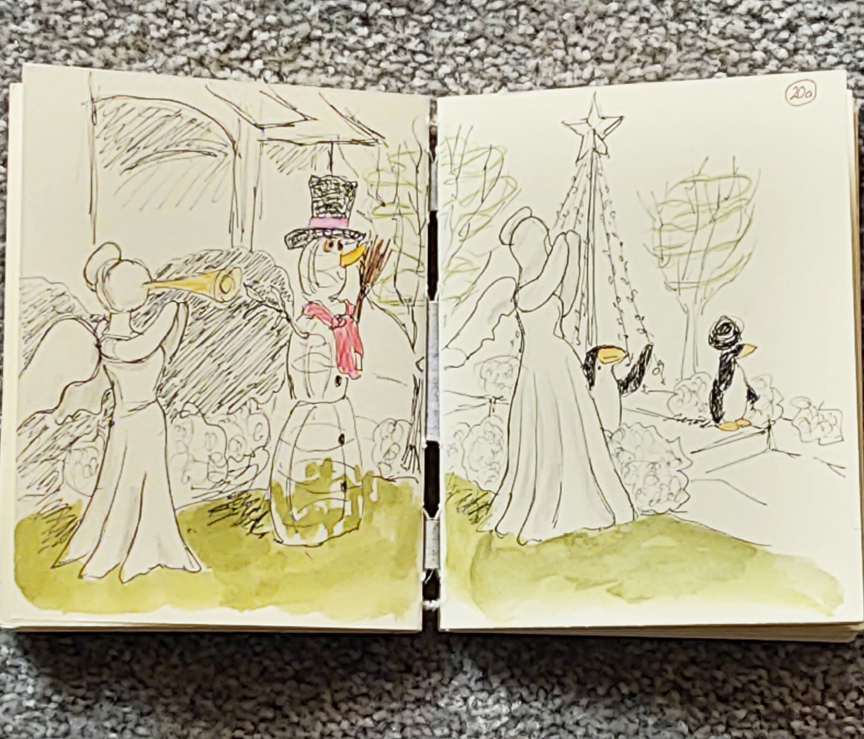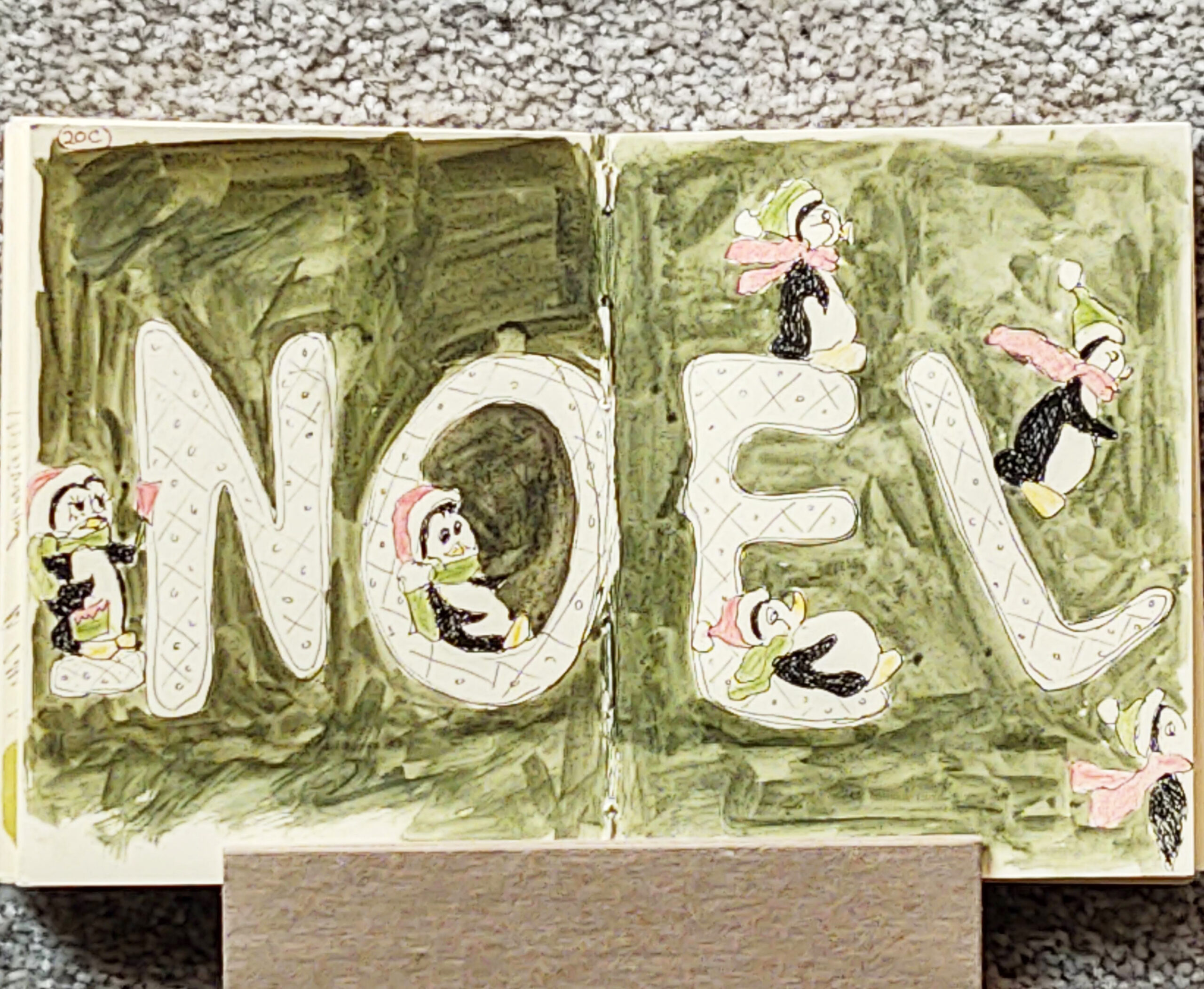 Daisy's back skulking around her neighborhood continuing to capture holiday decorations. And she's started a new quilt!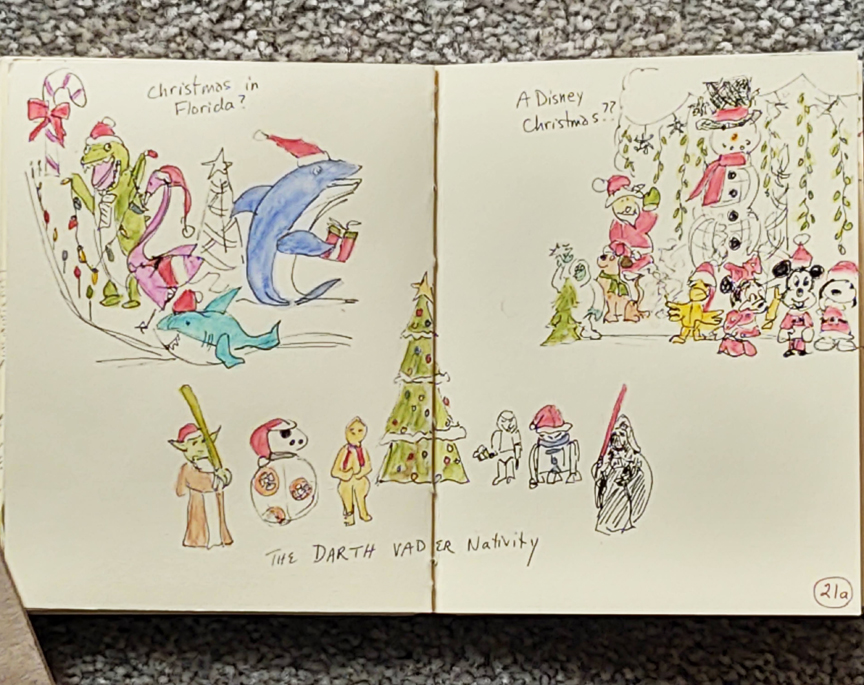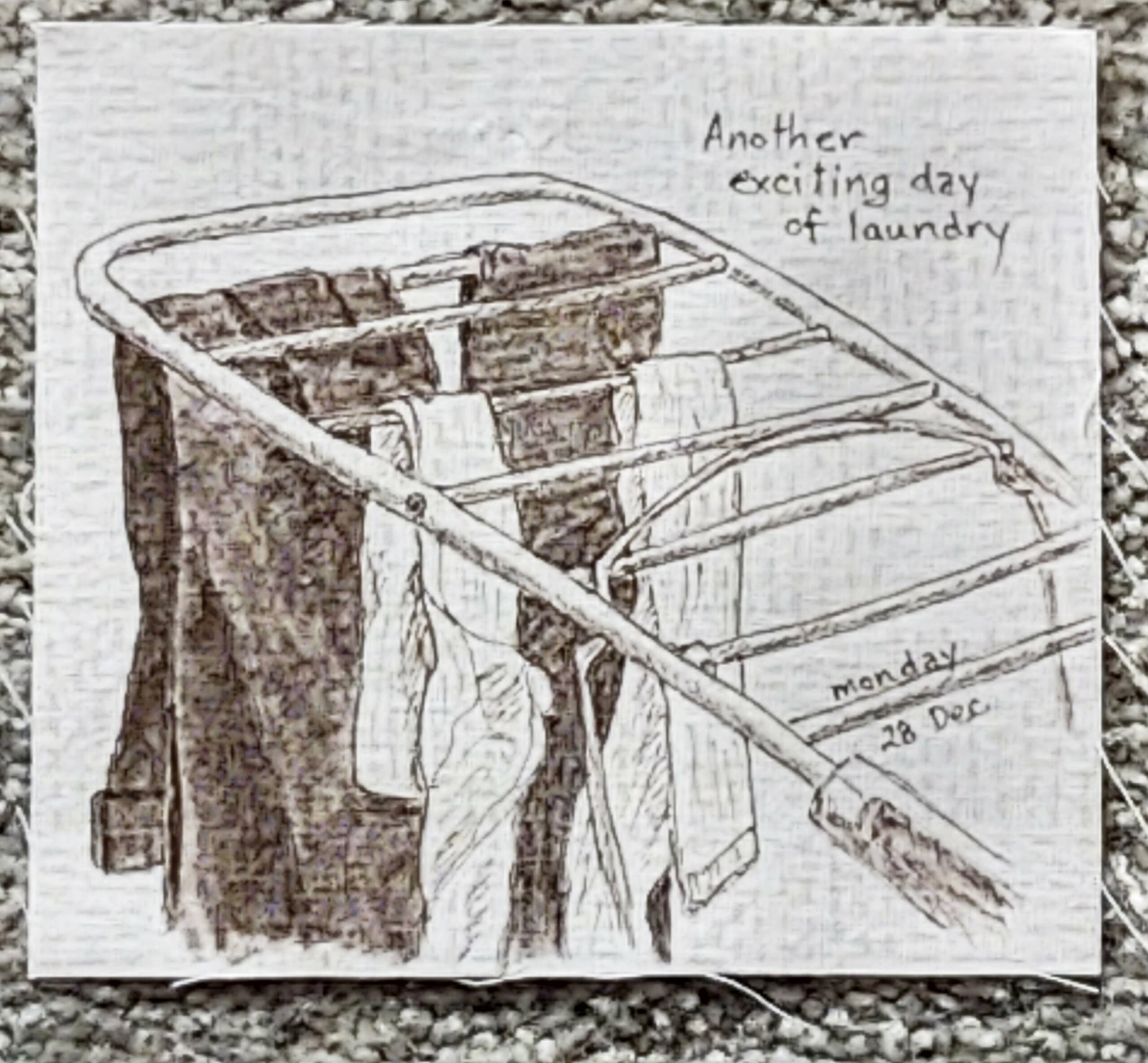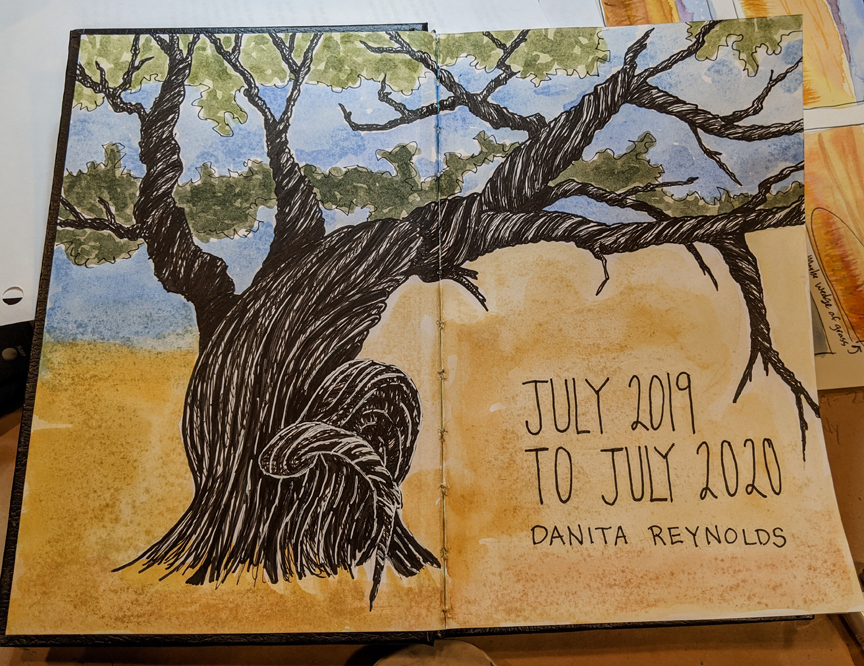 Danita waits until she's finished a sketchbook before she does the first two entry pages – what a delightful sketch, as well as good  idea!

Last page of Hugh's sketchbook! It's been a challenge to find views that use both pages, but he was determined and quite a success.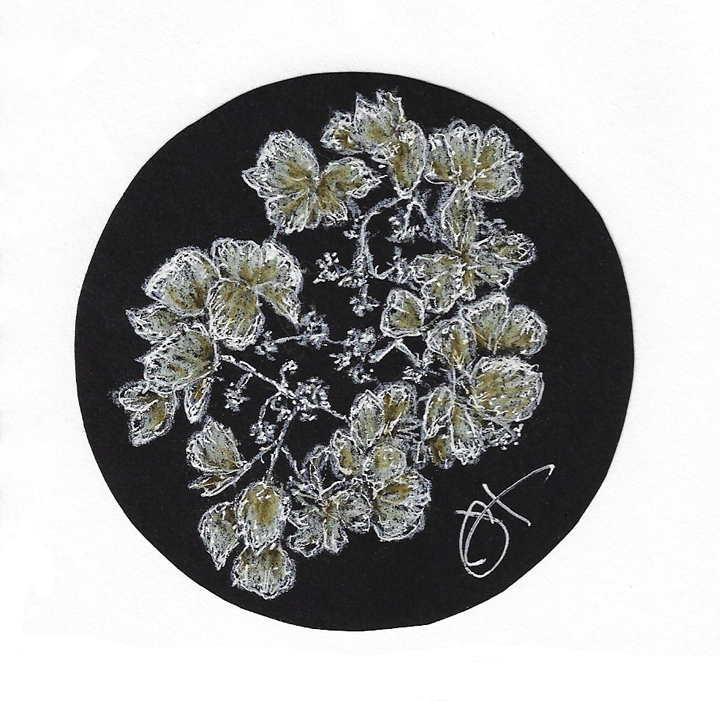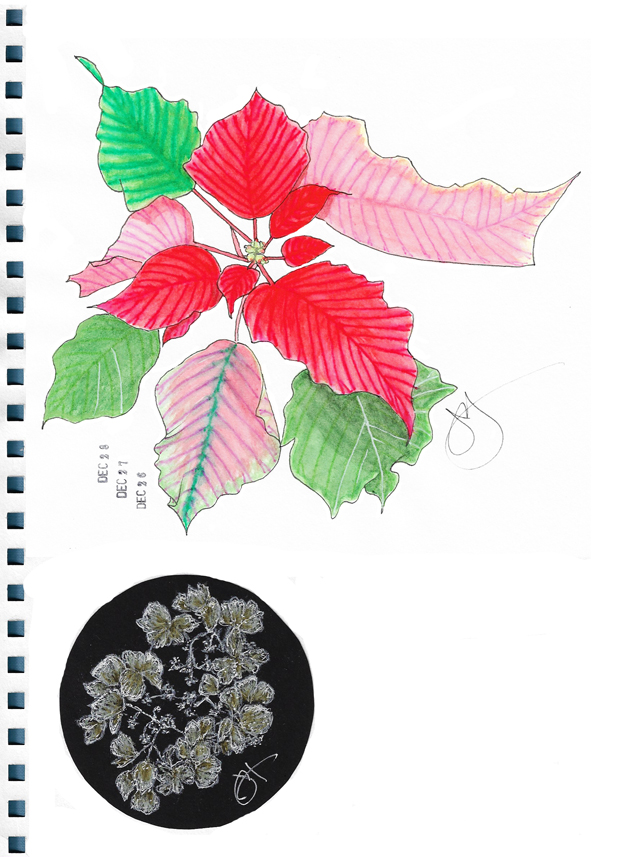 Jane usually does daily gratitude sketches at about 3″, clustered on a 9″x12″ page, but the poinsettia sketch demanded more space! Hmm.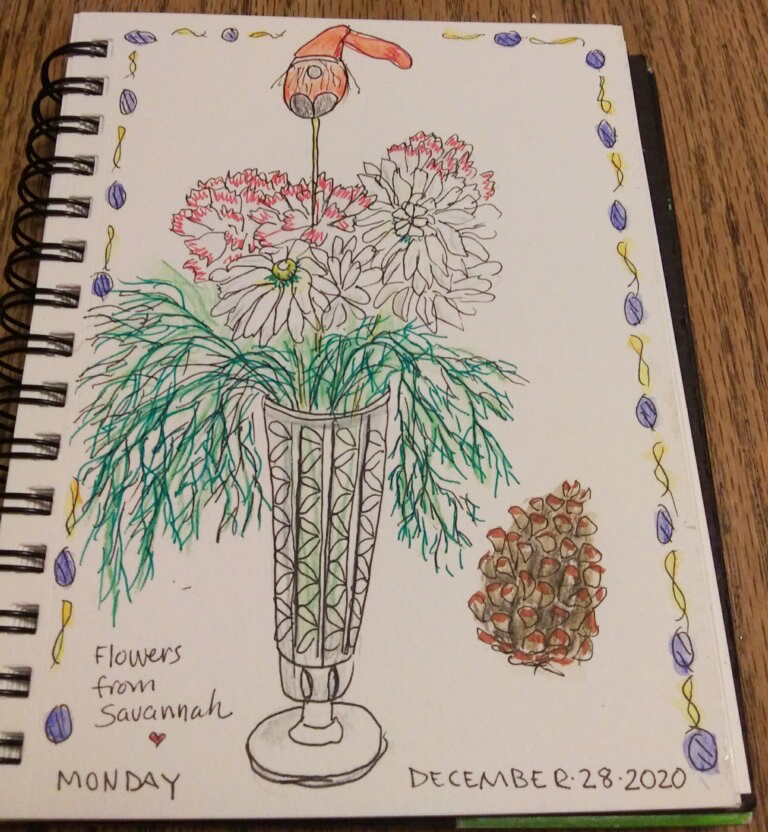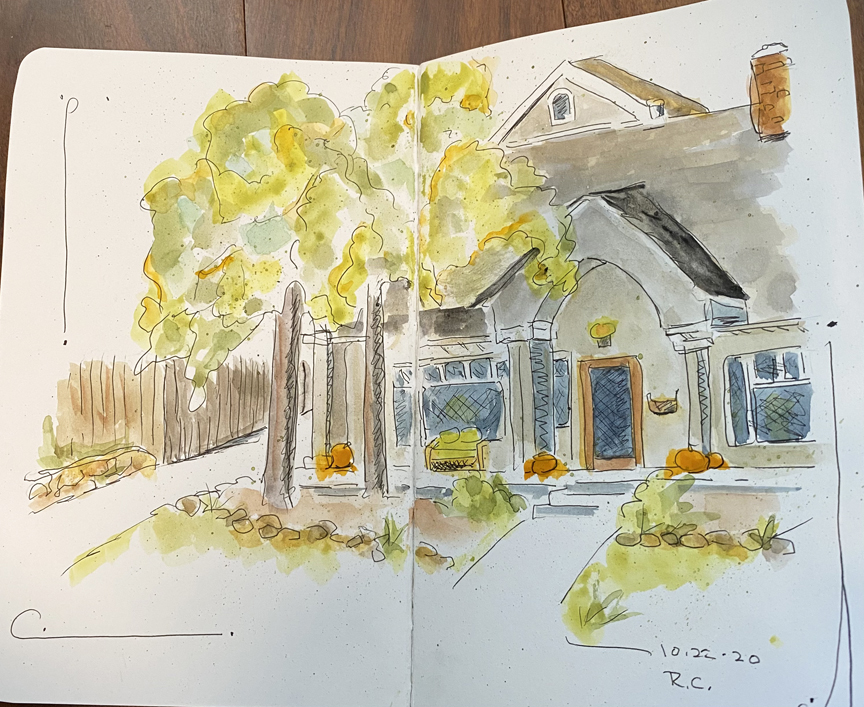 Laura did a sketch of a table decoration from a friend, and Rita did a sketch of a friend's previous house (& had to explain to owners!).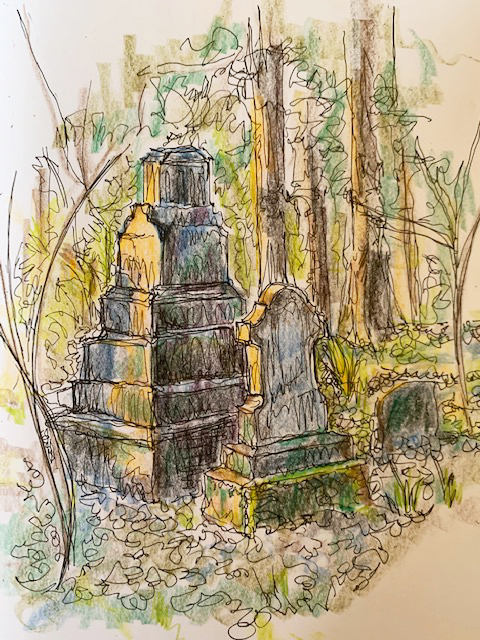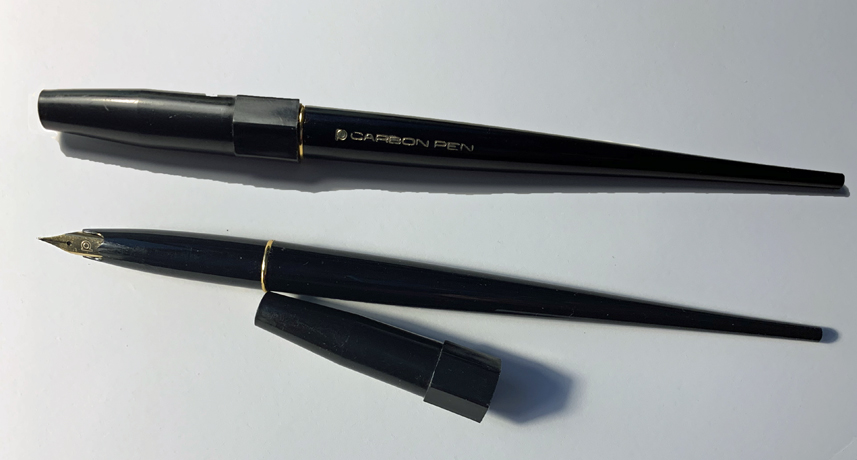 Marsha started with a simple line drawing, then added "scribbles" using the Carbon Pen (pictured) and color to turn this into "WOW!"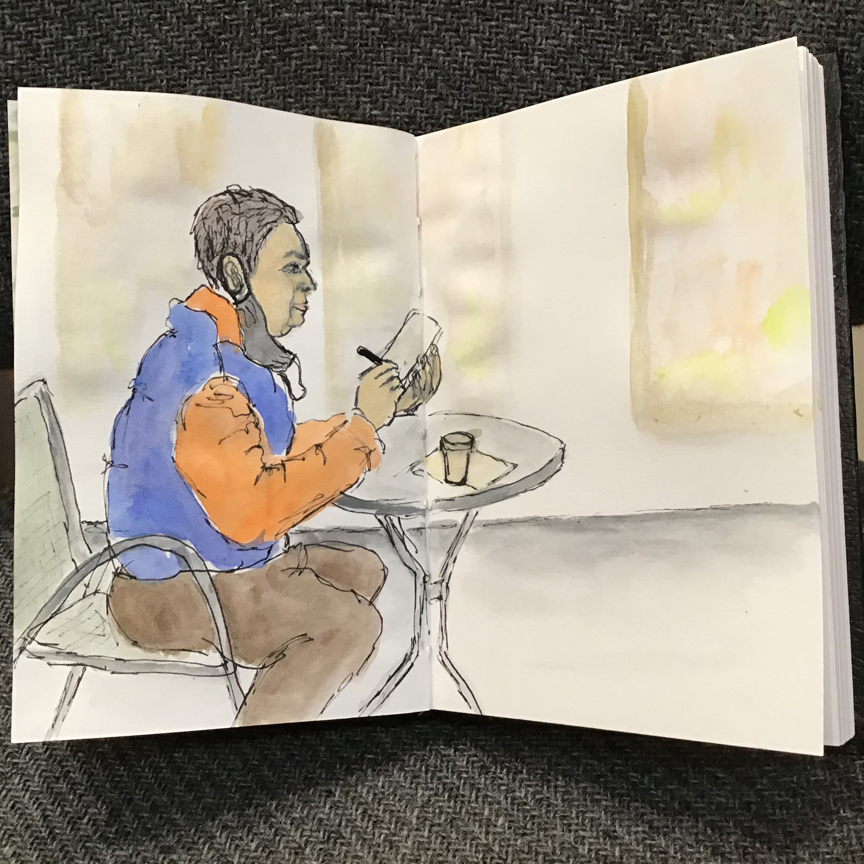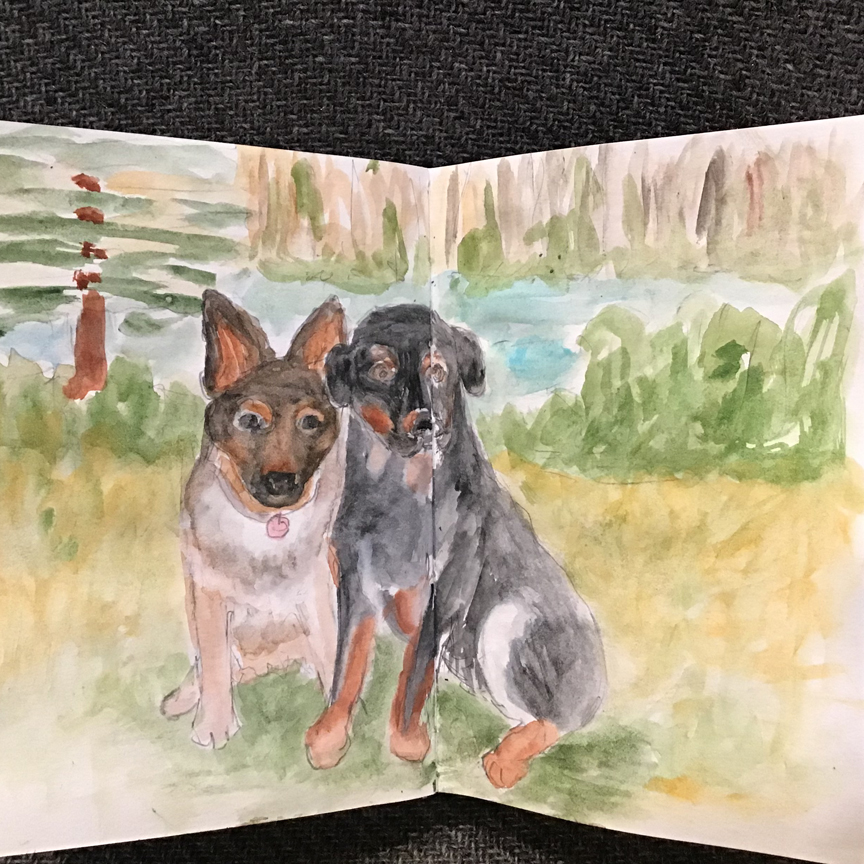 This guy's puffy coat & mask hanging from his ear fascinated Sandy. The dogs belong to her grandson, & featured a birthday card for him.