Lone Pine Farms, Junction City, OR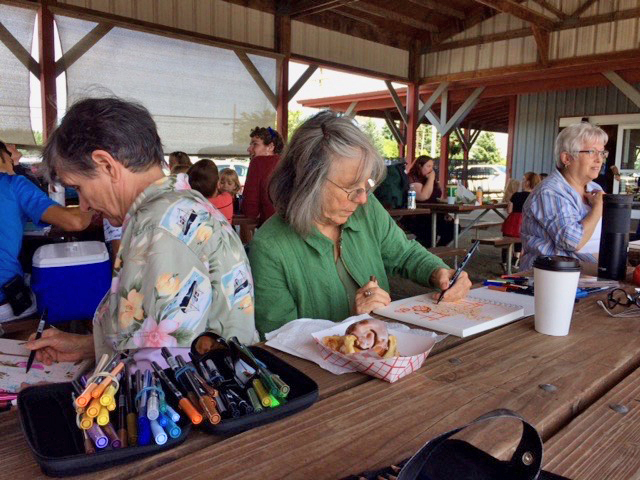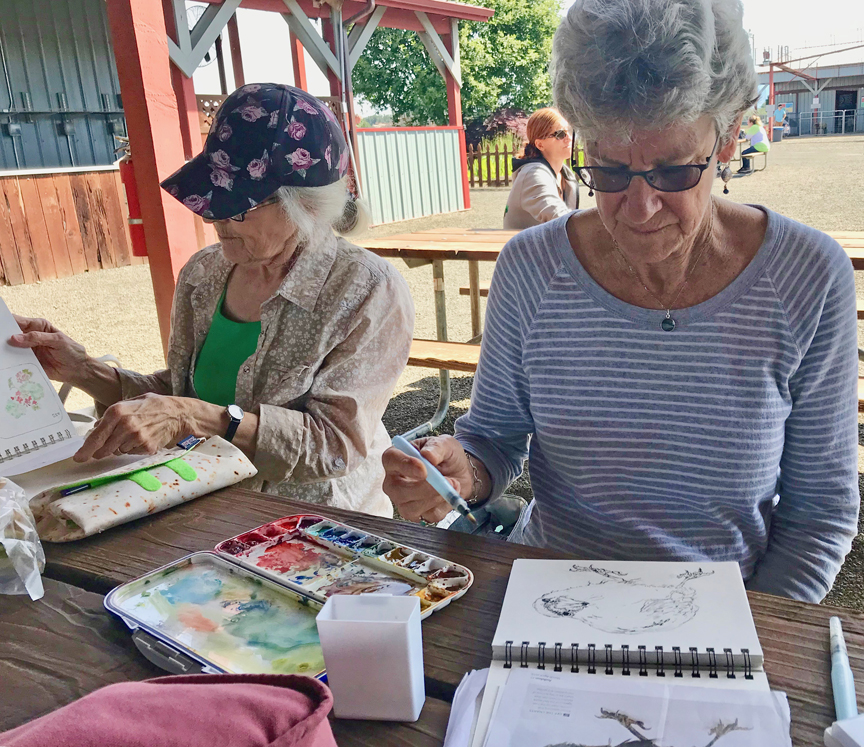 Another produce outlet, along with goats and a kindergarten field trip. Yes, we had a lot to choose from for sketching!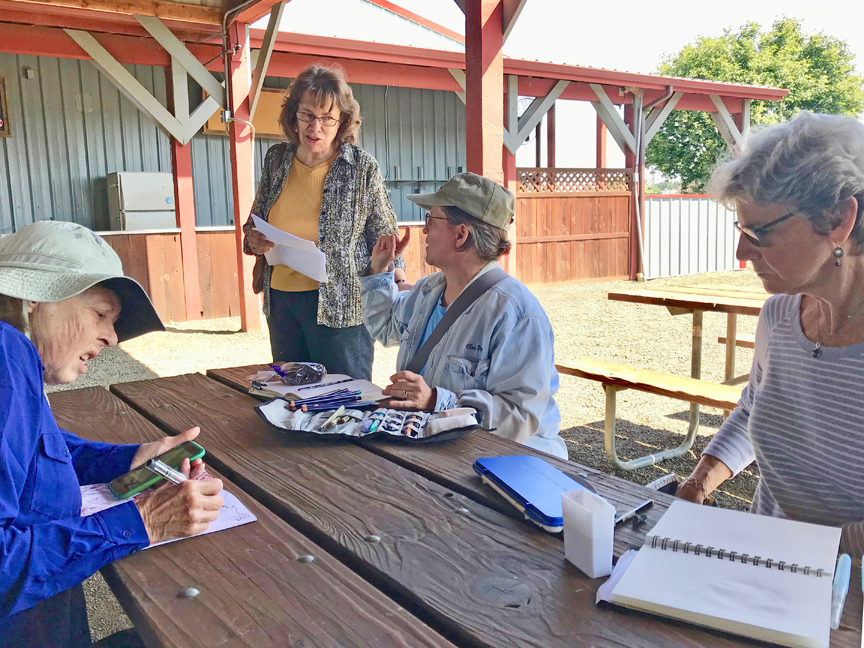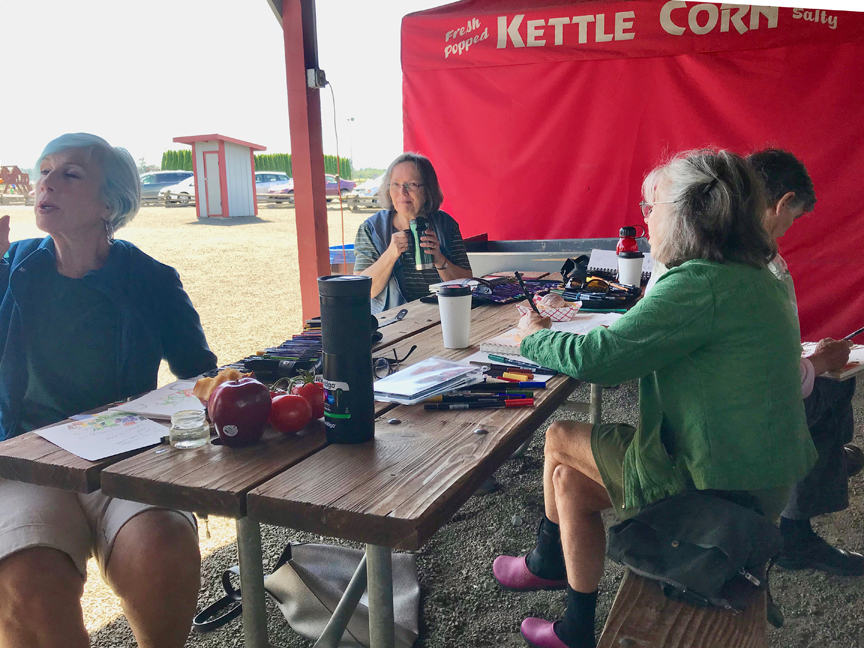 One of the highlights of our time together is sharing and learning from one another. We really cherish those times!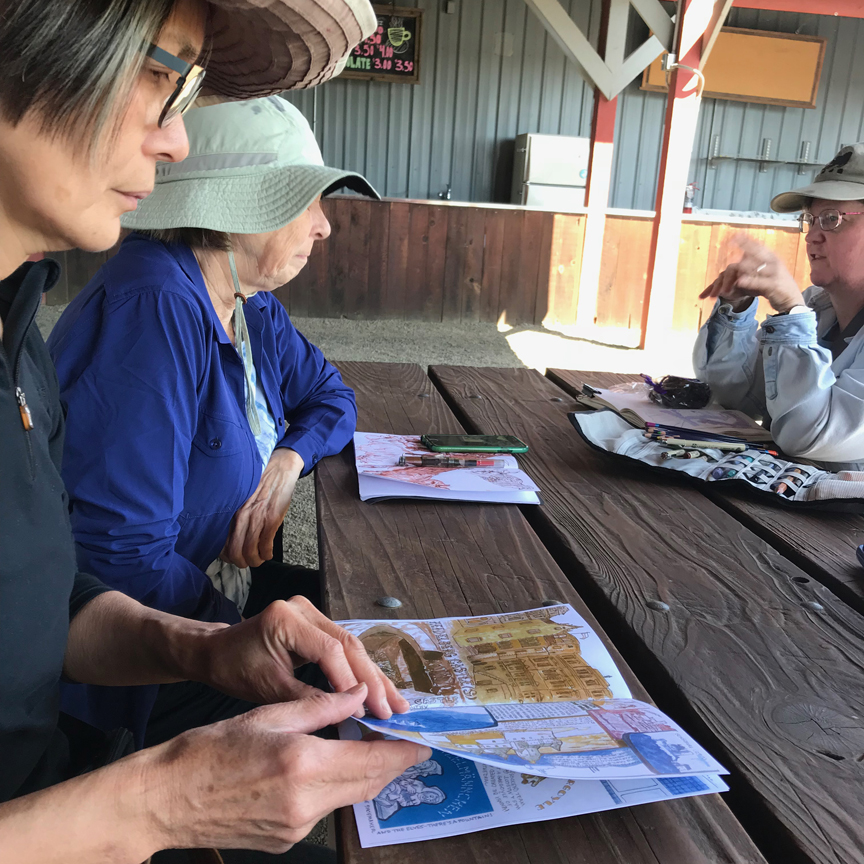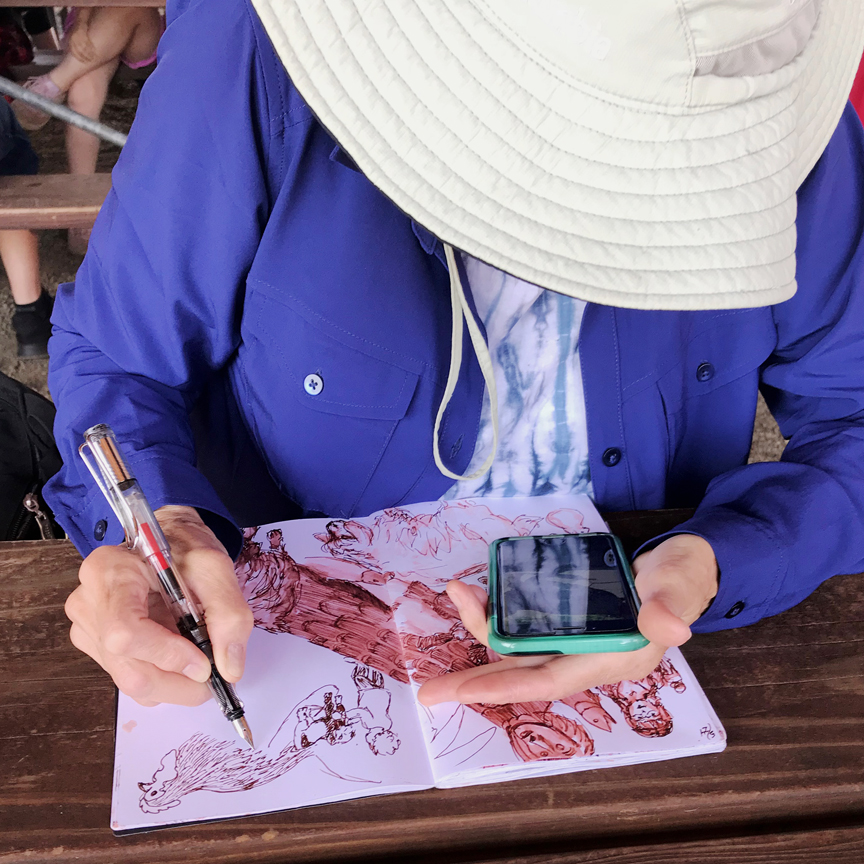 Satoko is looking at the booklet of sketches Barb Sh put together after her recent cruise, and Barb Sh is adding more sketches.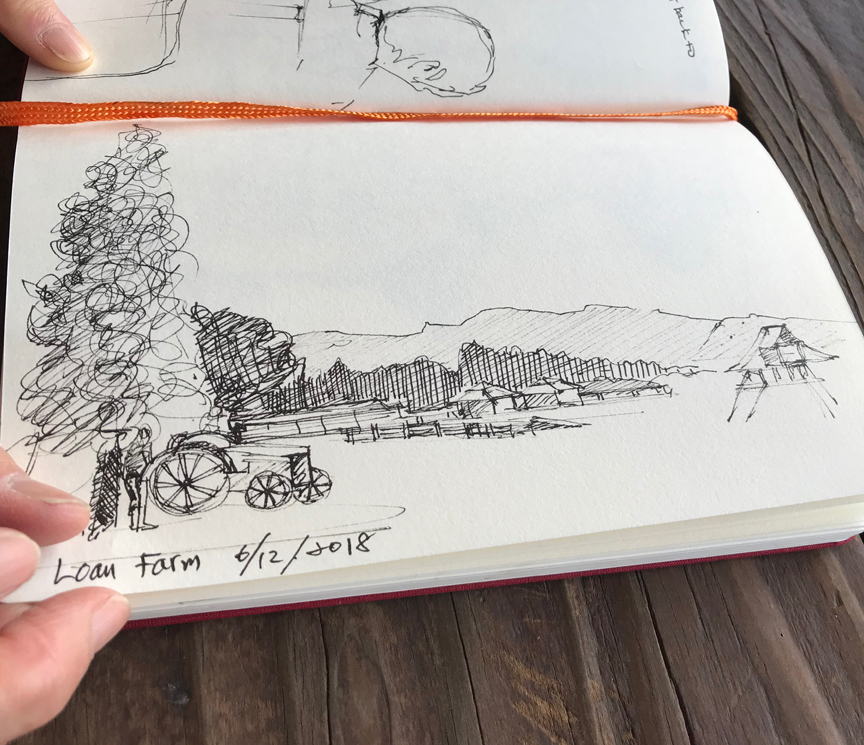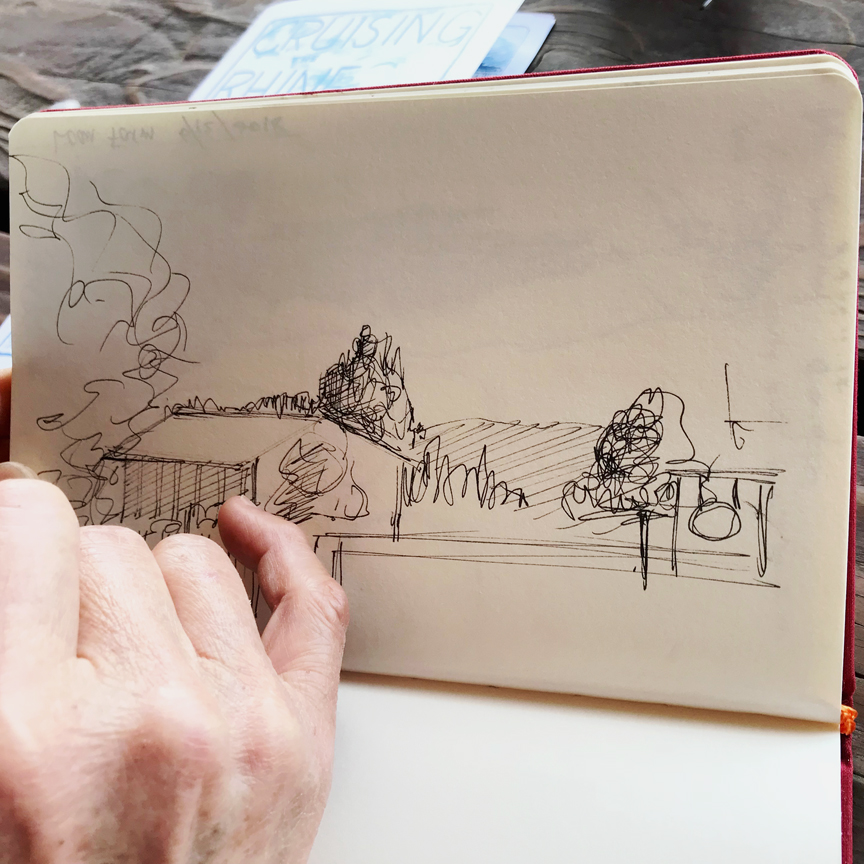 Satoko took the landscape view of Lone Pine Farms – so much to see.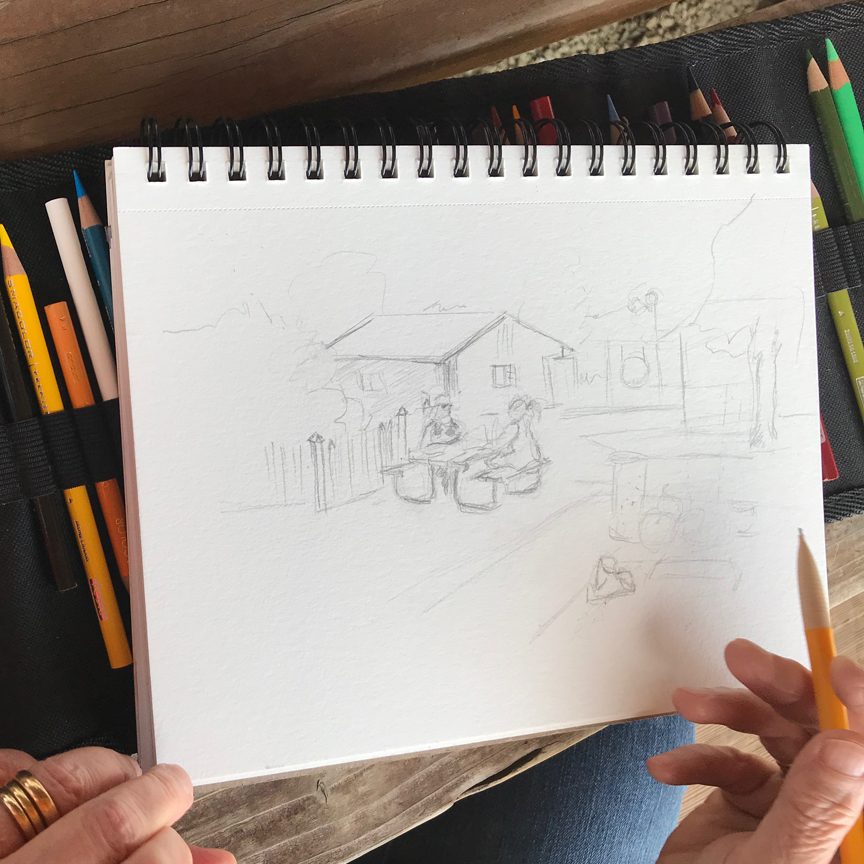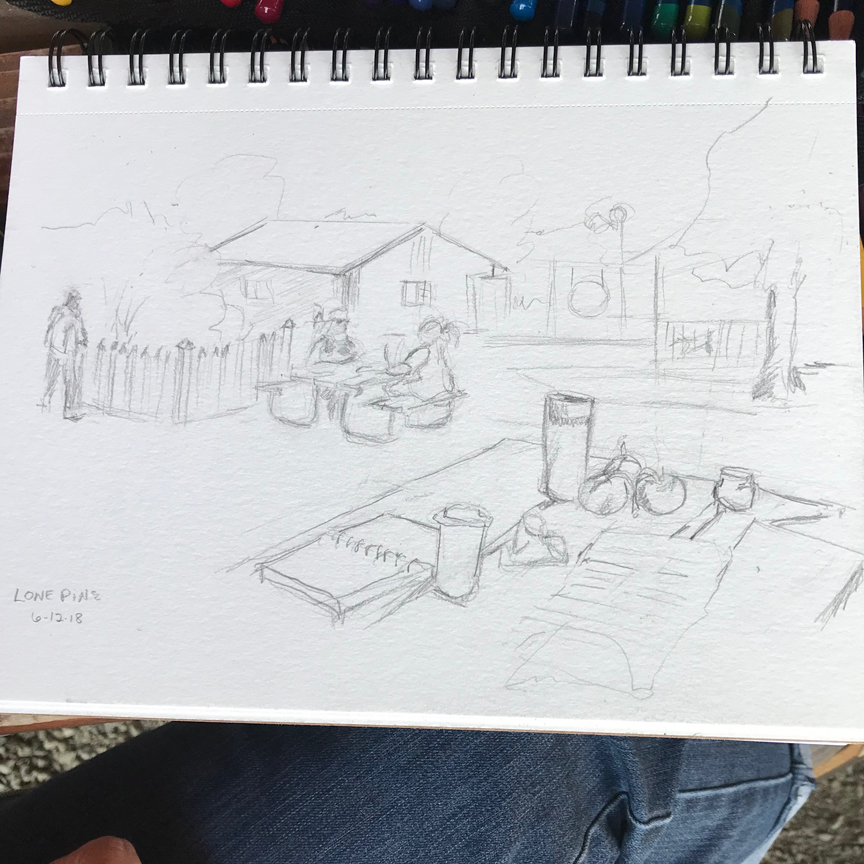 Marsha had a different angle on the nearer landscape, including the table in front of her! I think she's going to add color, so check back!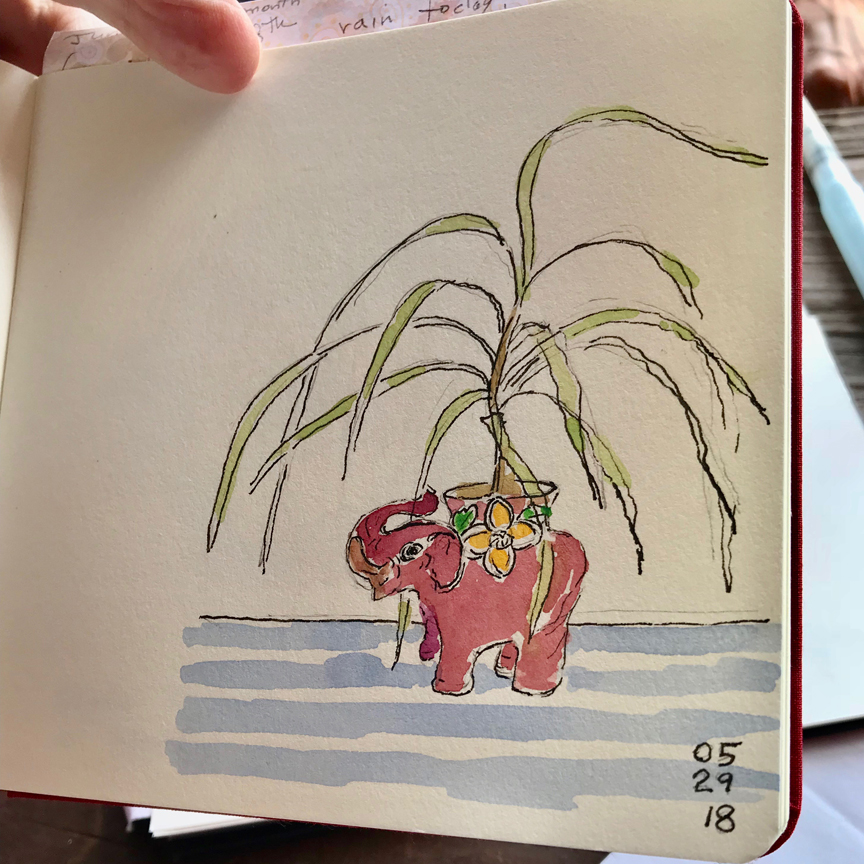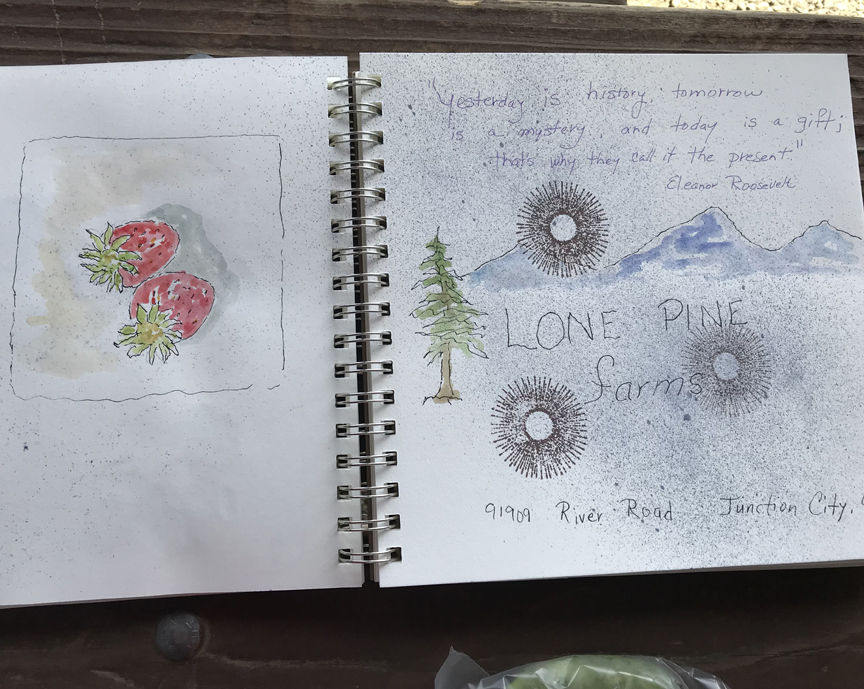 Barb So did a second sketch of the elephant planter from Cathy's, then did today's sketch on a pre-stamped/spattered page – perfect to hint at the windy day blowing dust and pollen around!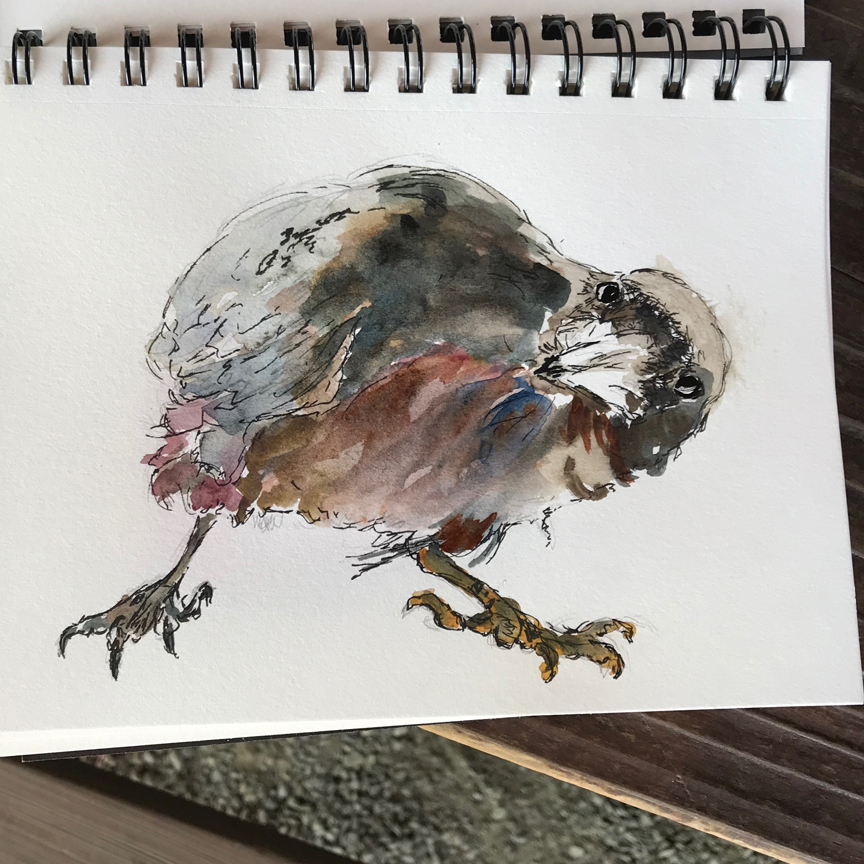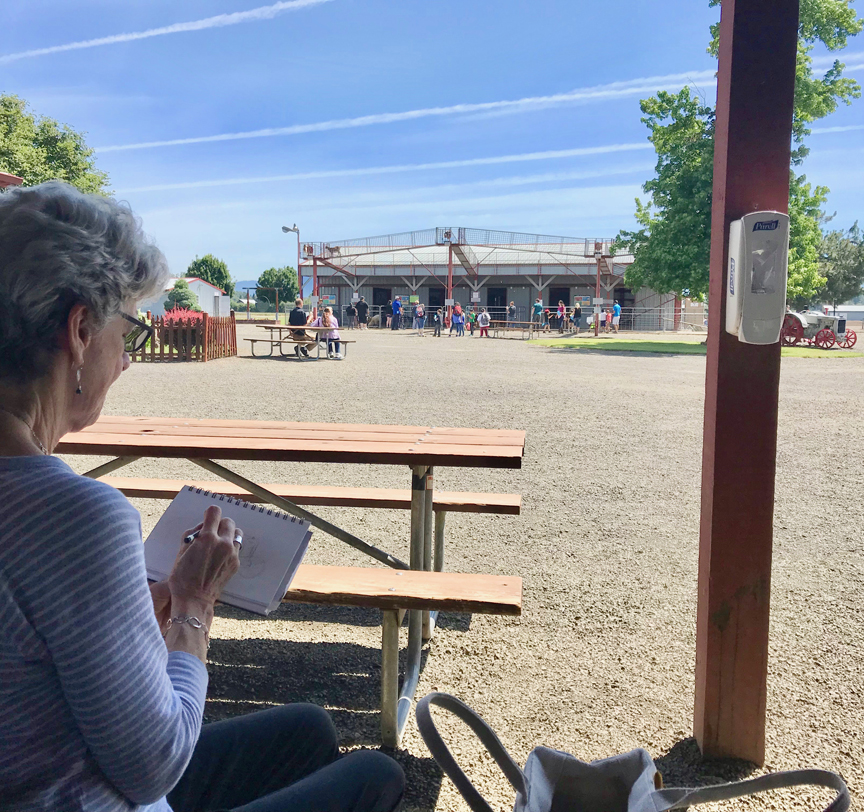 Penny M finished her bird watercolor sketch before she turned to  the kindergarten kids' scavenger hunt by the goats & the tractor.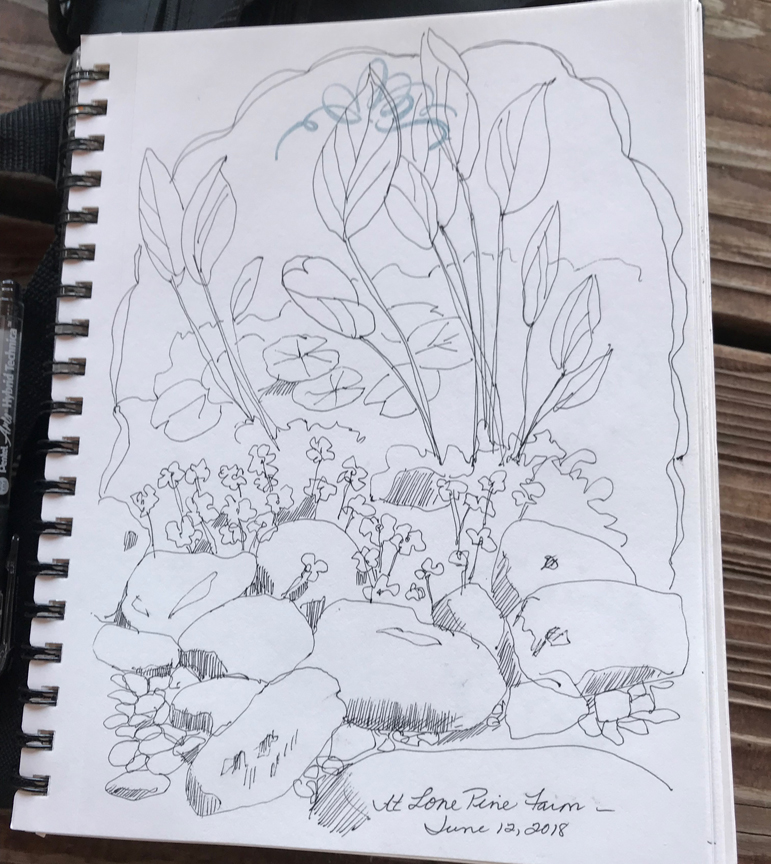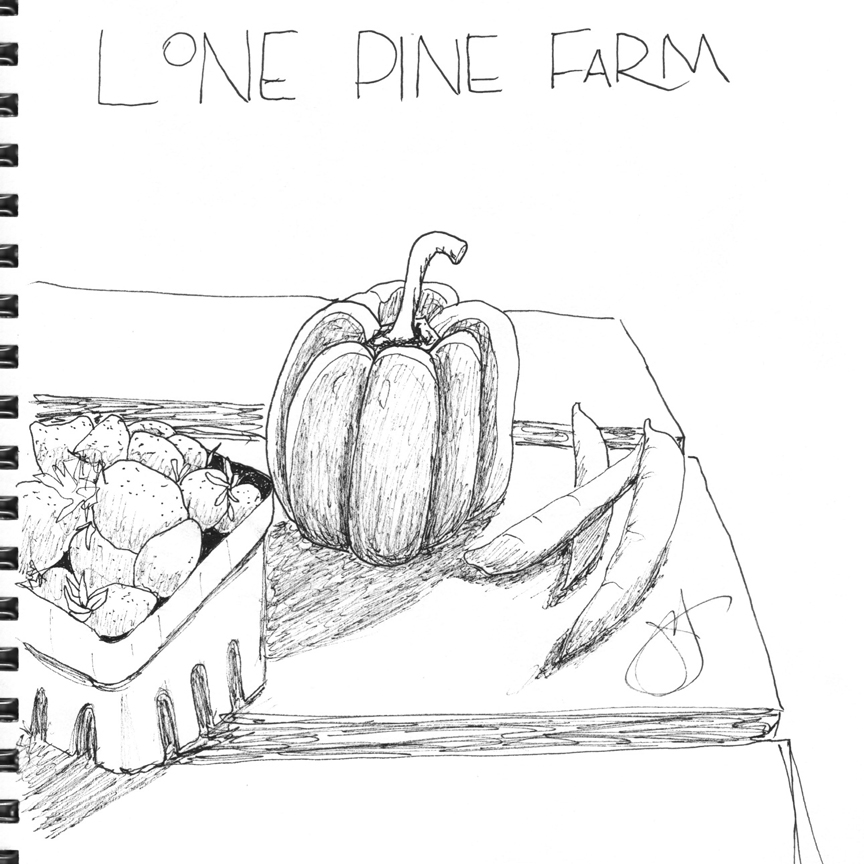 Bev sketched the lily pond, Daisy some treats just purchased, and Jane some produce from the market. What wonderful items!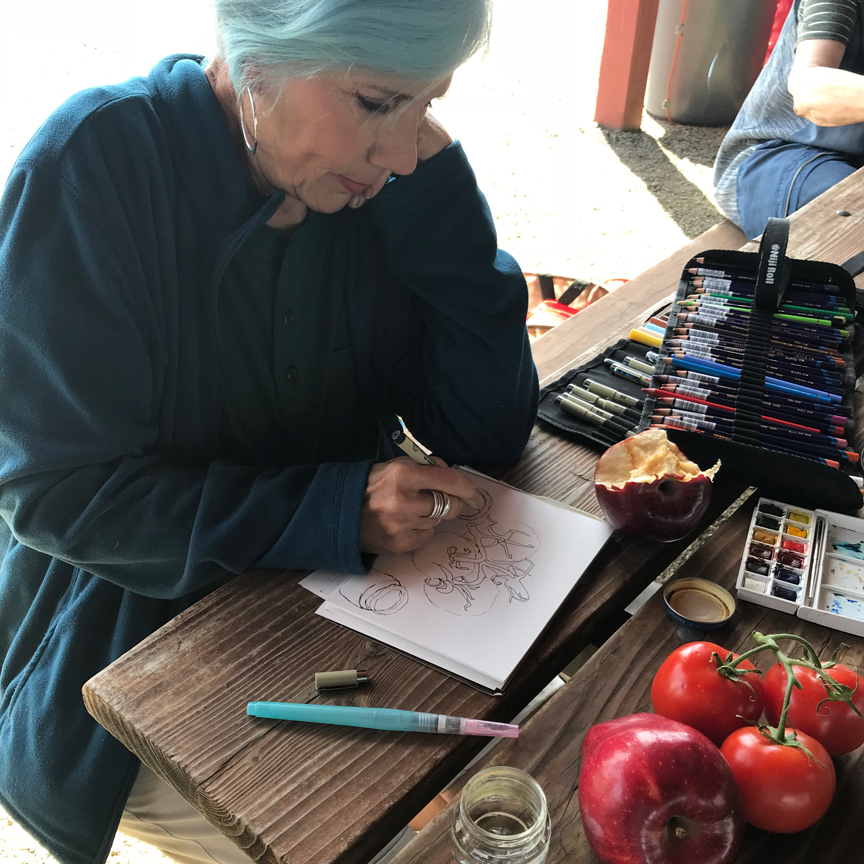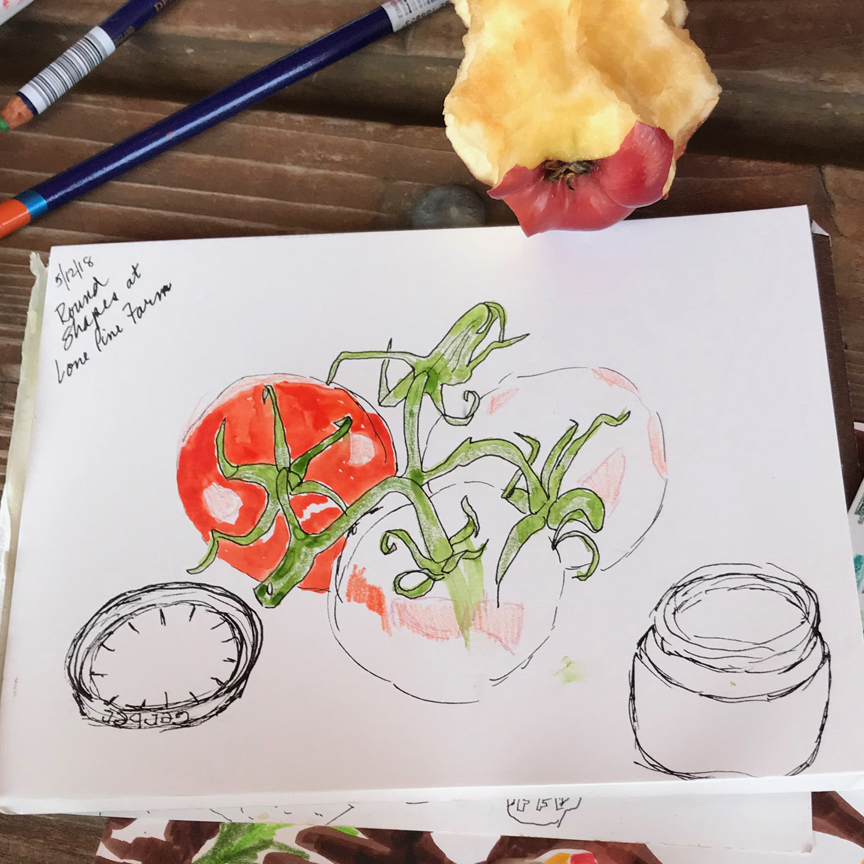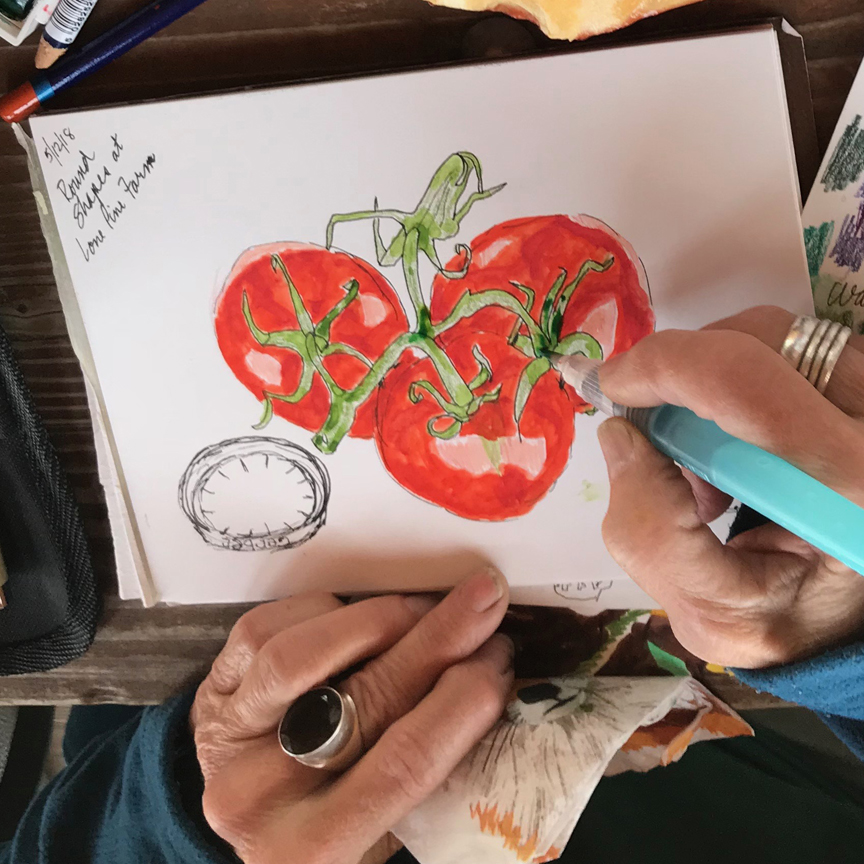 Marnie did an outstanding job of sketching the cluster of tomatoes.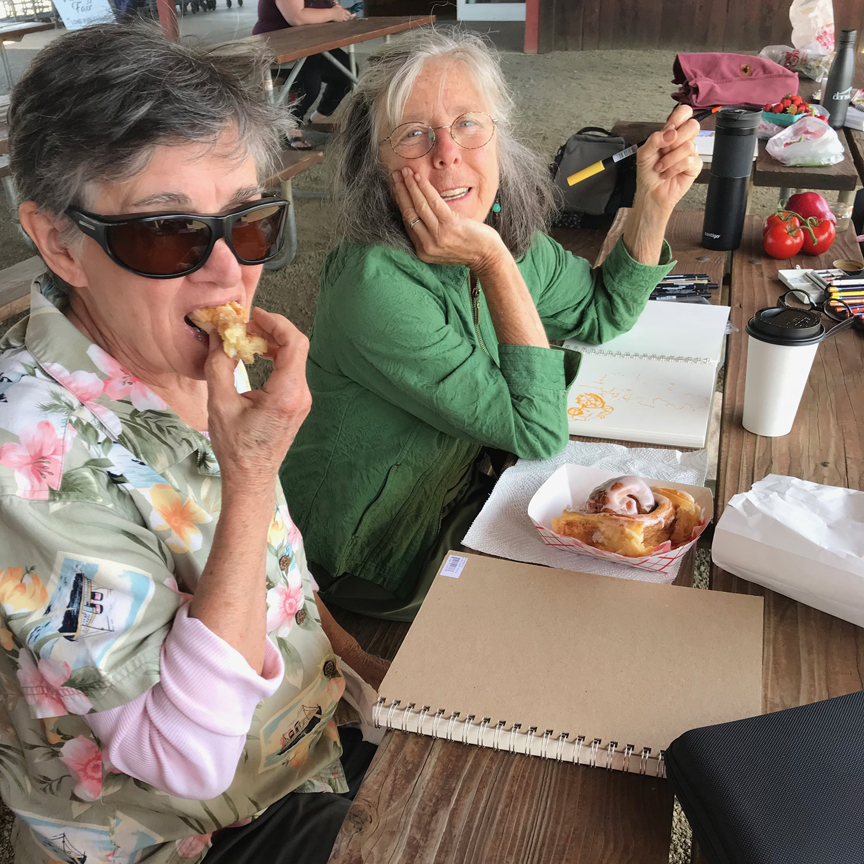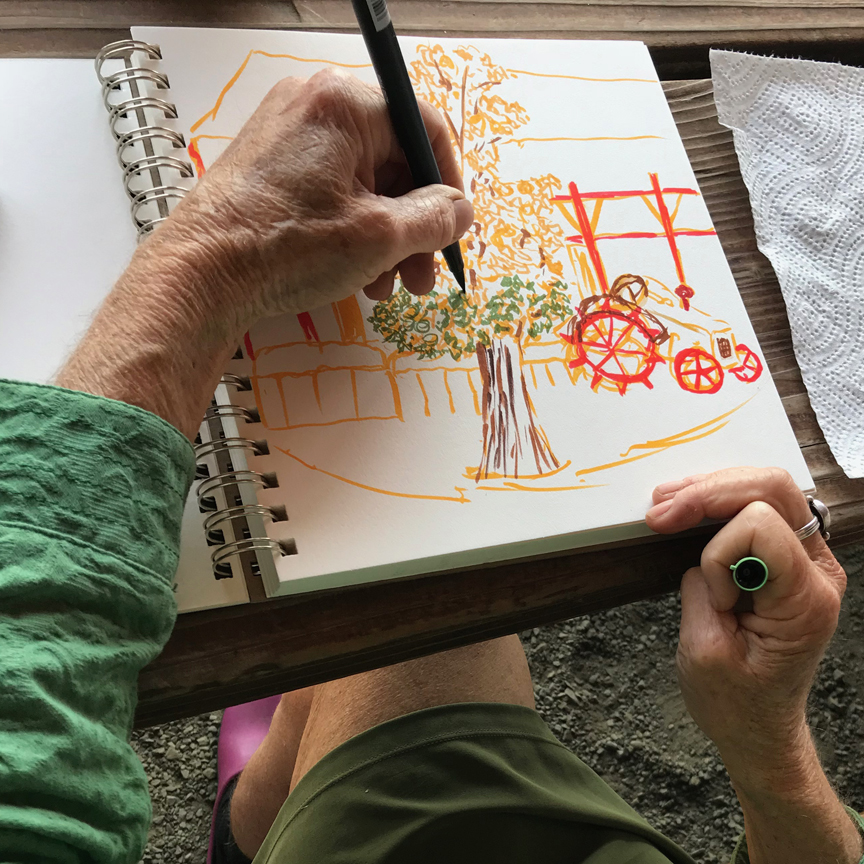 Lealan got to sample a bakery item from the store (yum!), while her friend Penny J got started on the farm scene in front of her.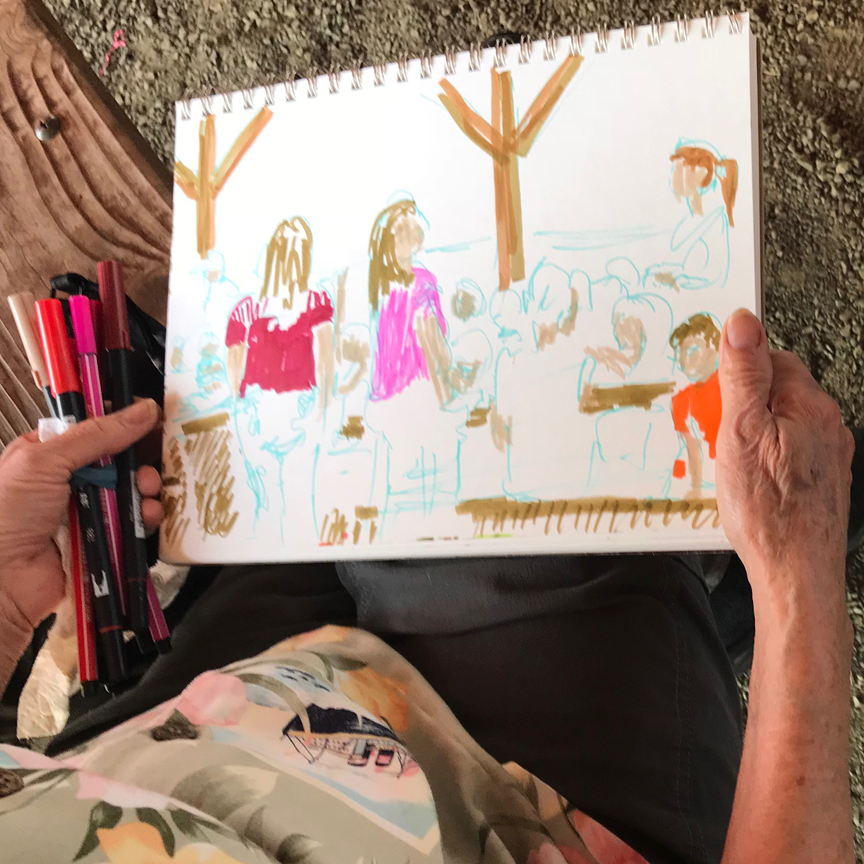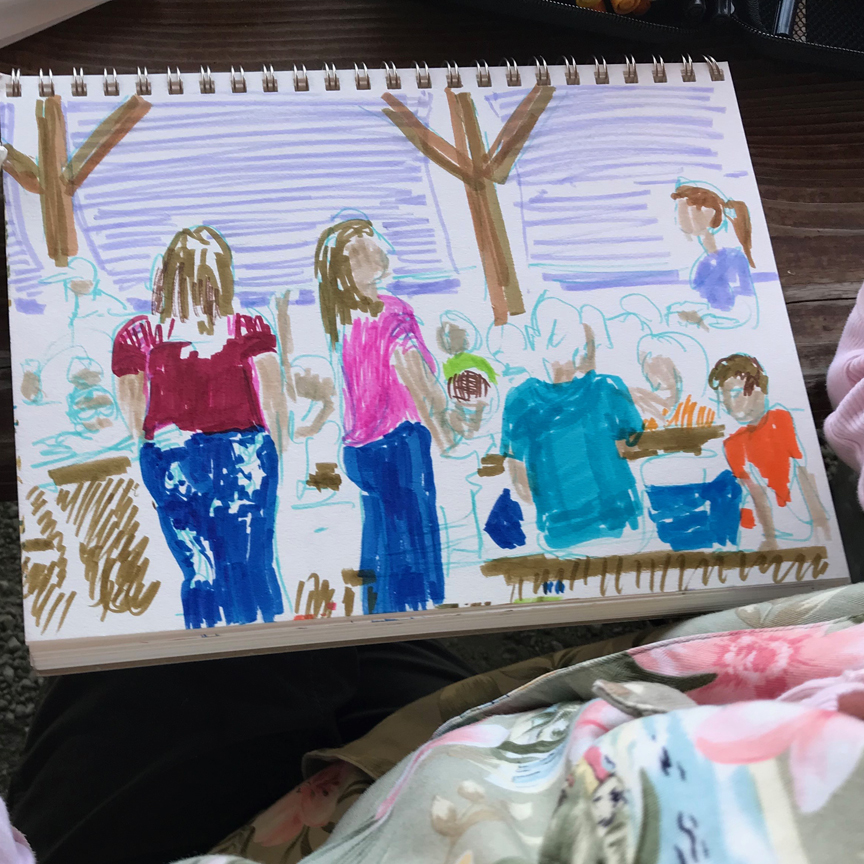 Then Lealan turned around to sketch the kindergarten kids and their chaperones eating lunch before their scavenger hunt. Fun for all!