Thistledown Farm, Junction City, OR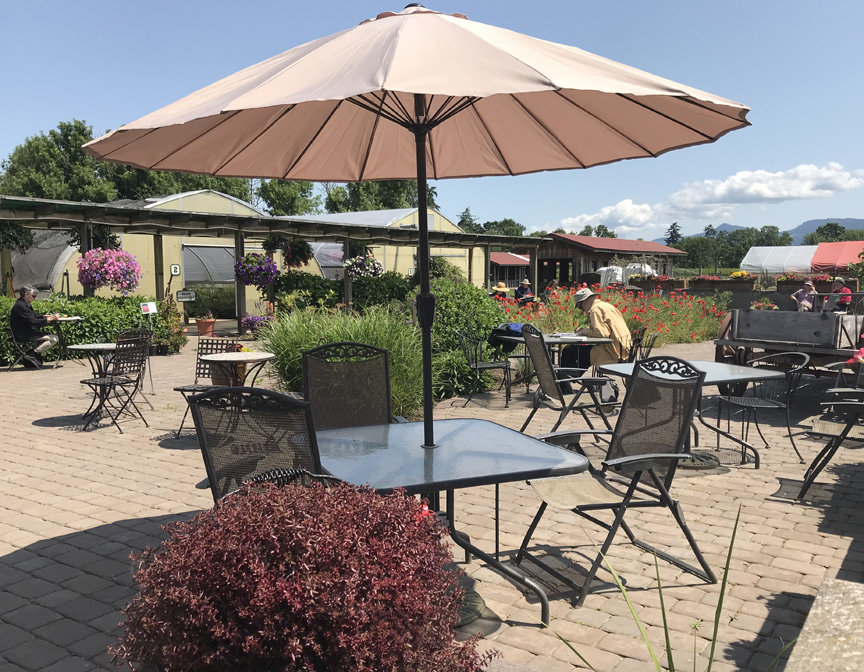 Behind the produce building, there is a wonderful courtyard, with hot houses to the left, and farm animals across the covered bridge.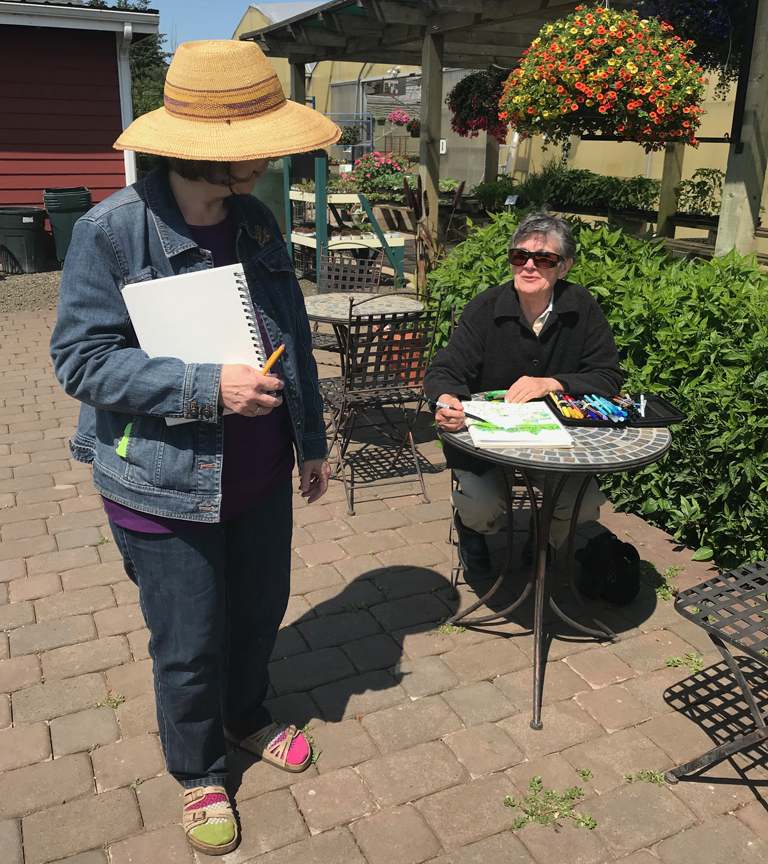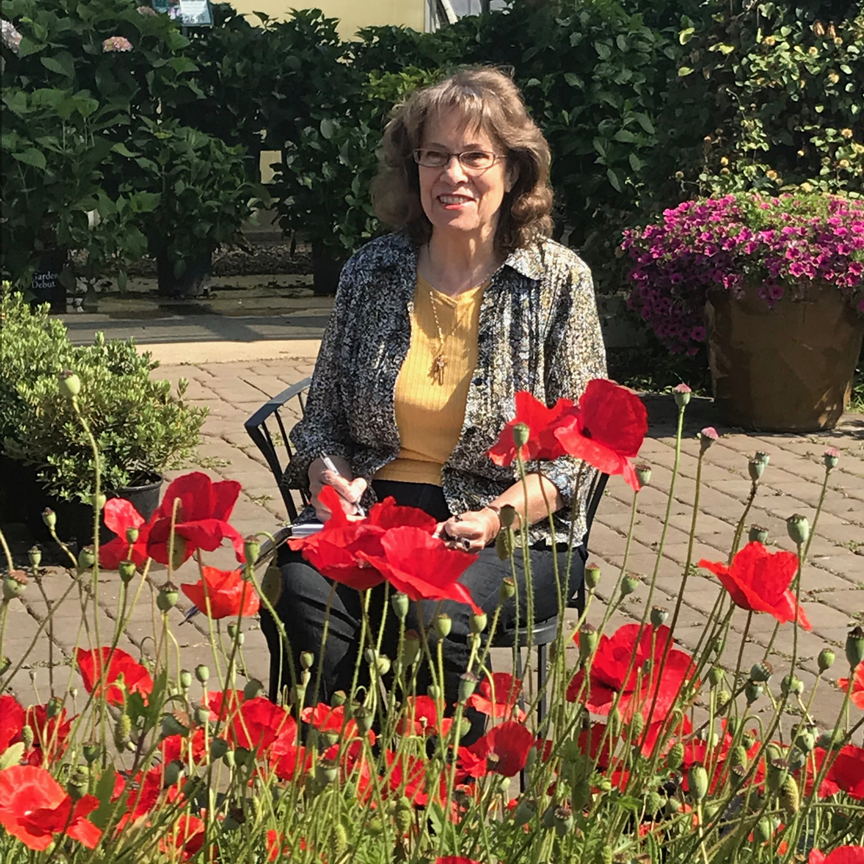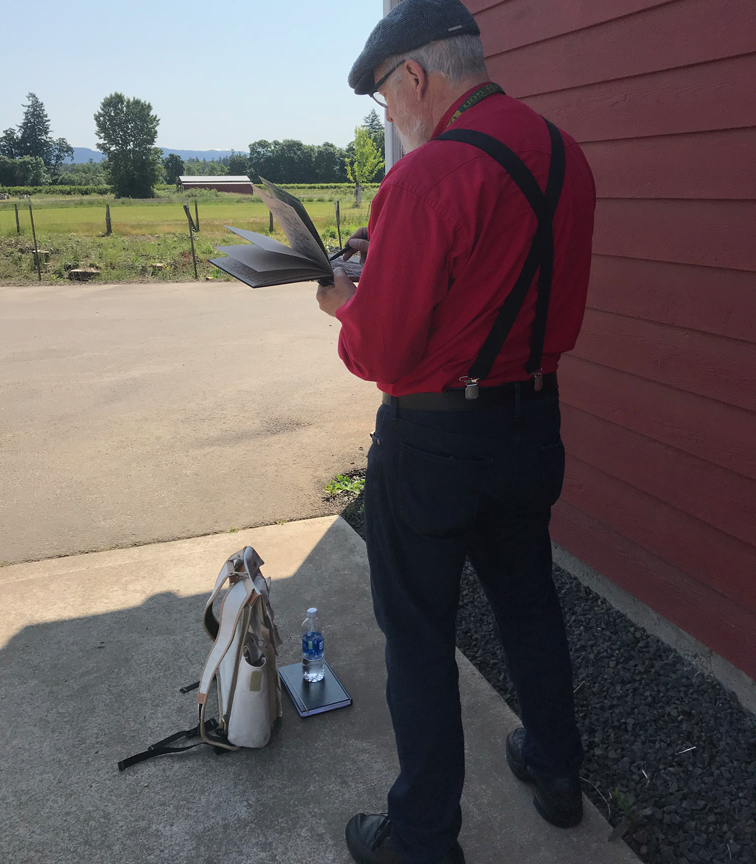 Marsha and Lealan, Bev, and Ken – lots to sketch, oh boy!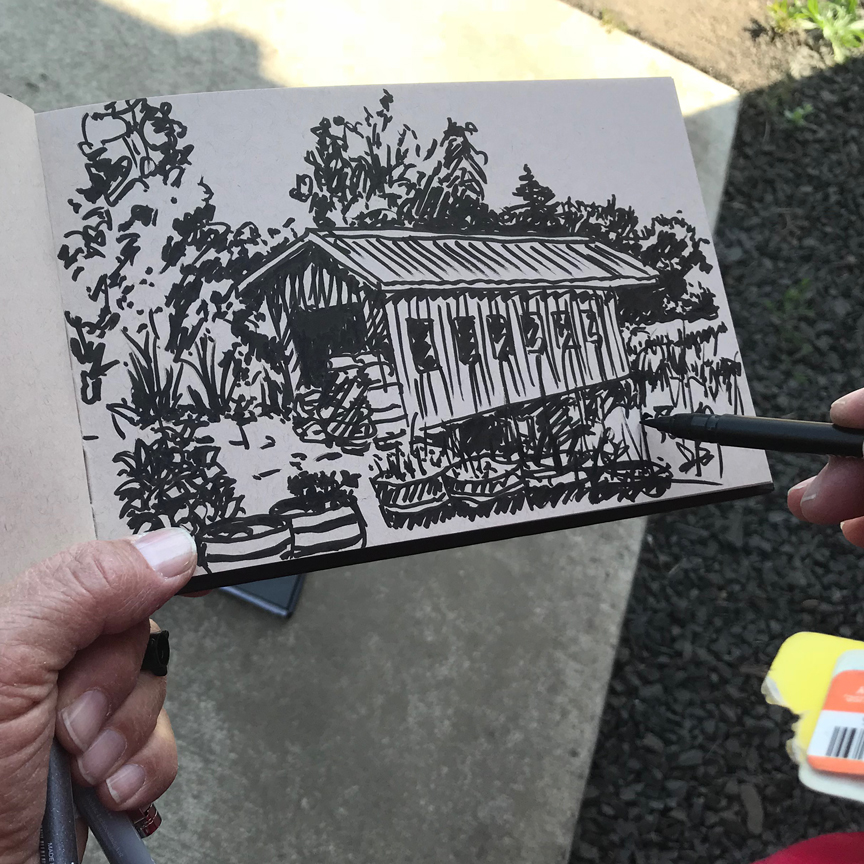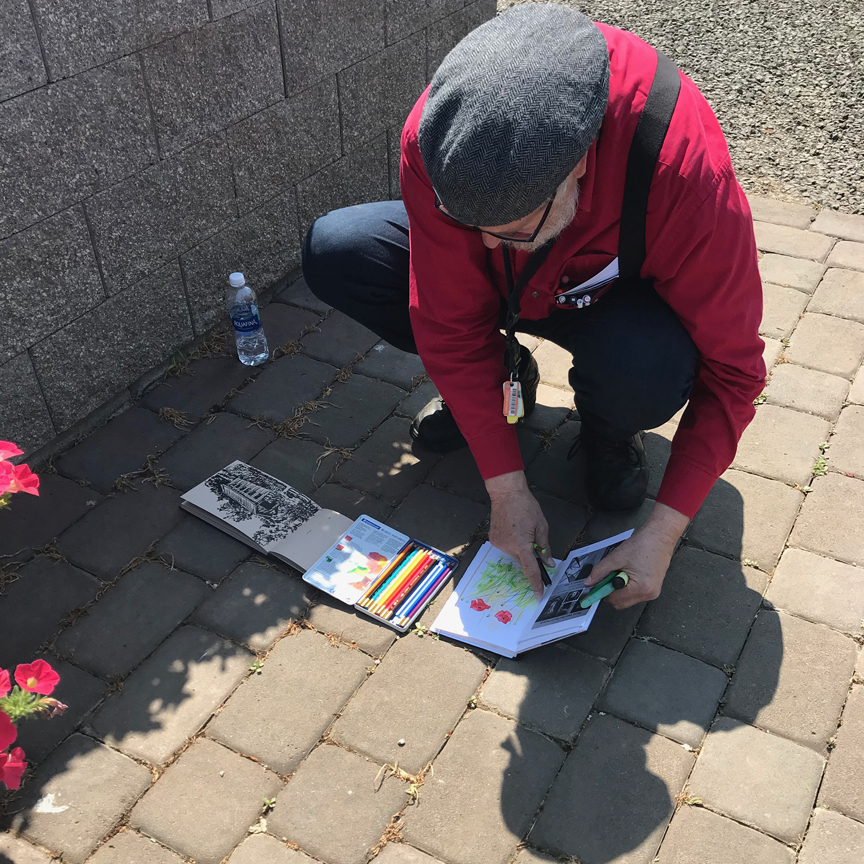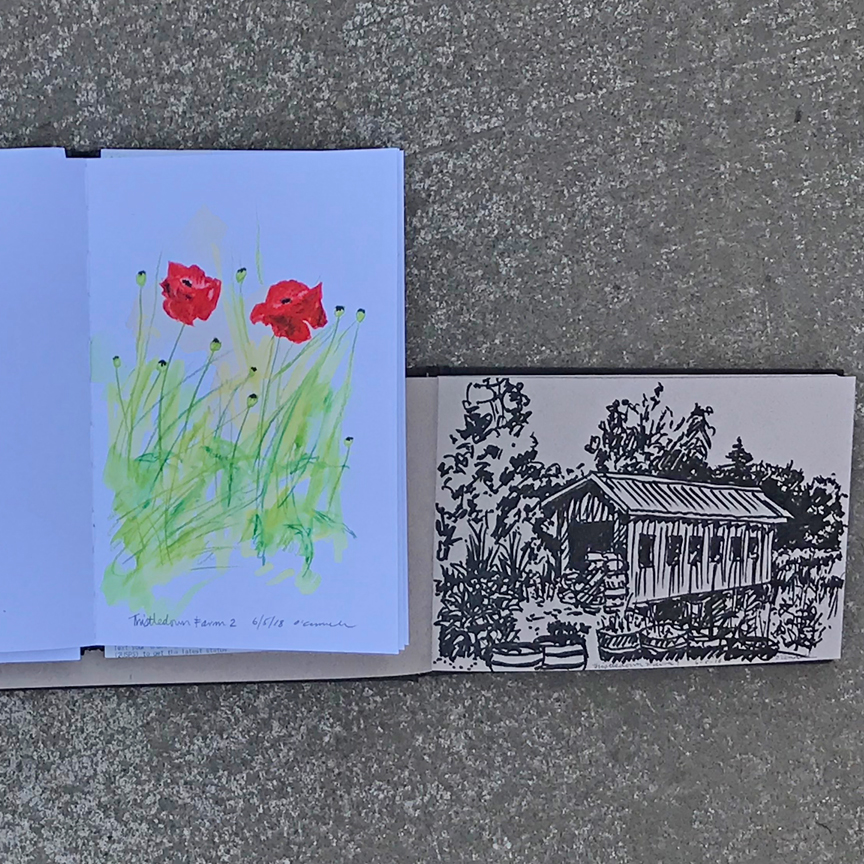 Ken was sketching the covered bridge, then got into the poppies.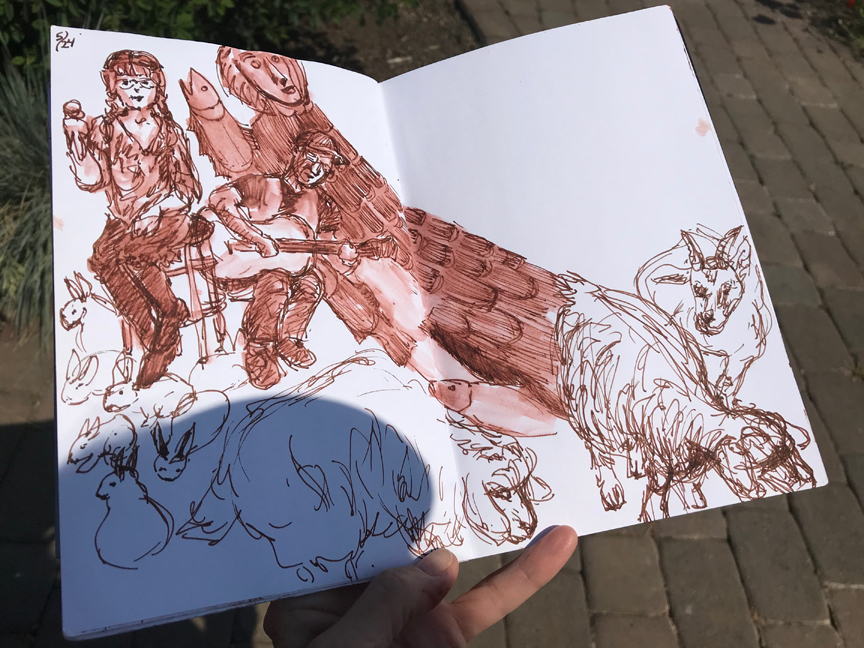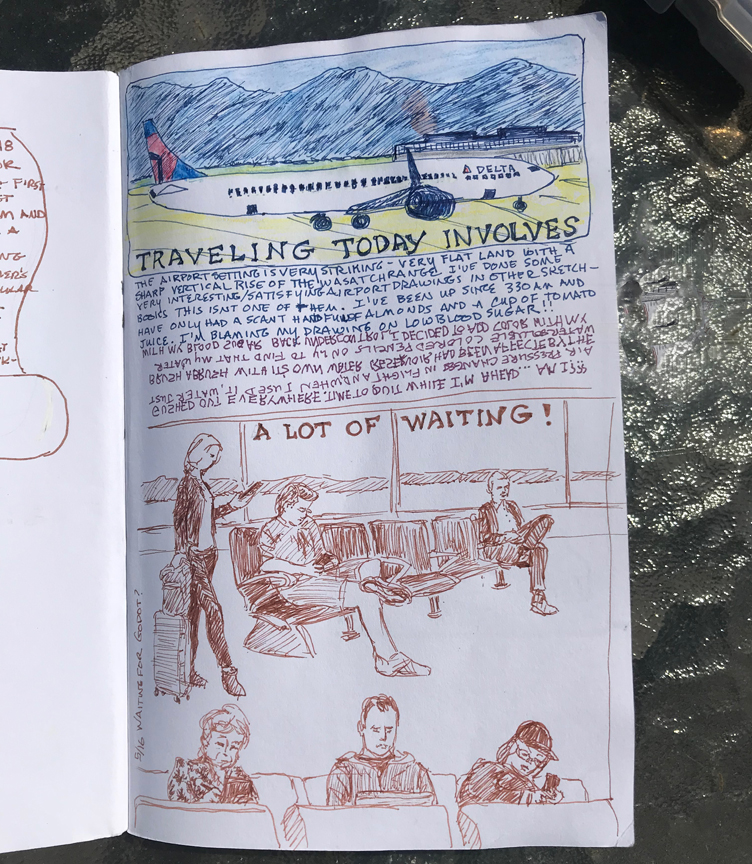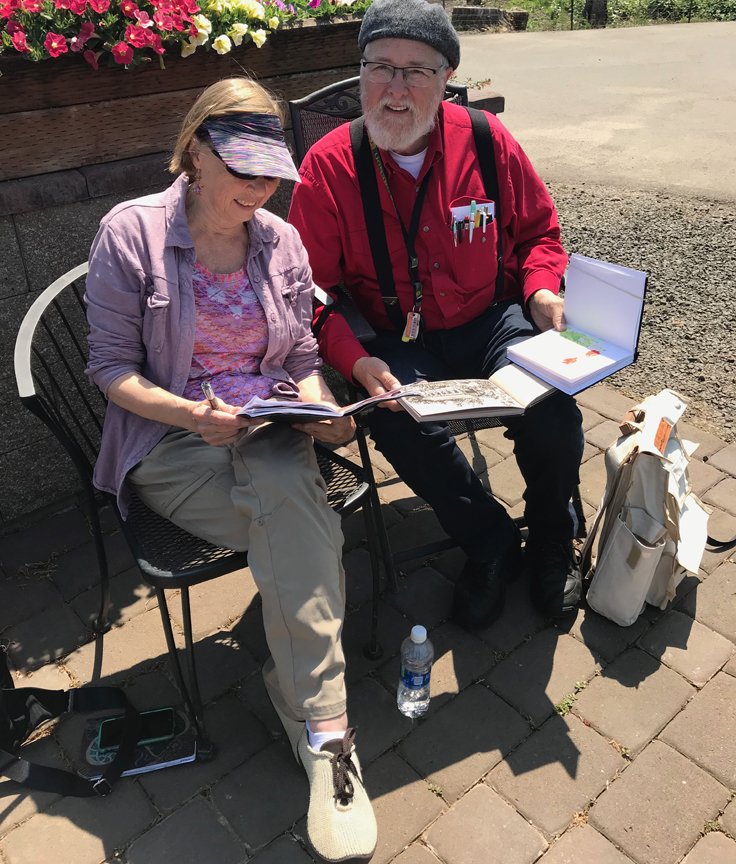 Barb Sh was eager to share her sketches from a recent river trip with her sister (also a sketcher) in Europe – what an adventure!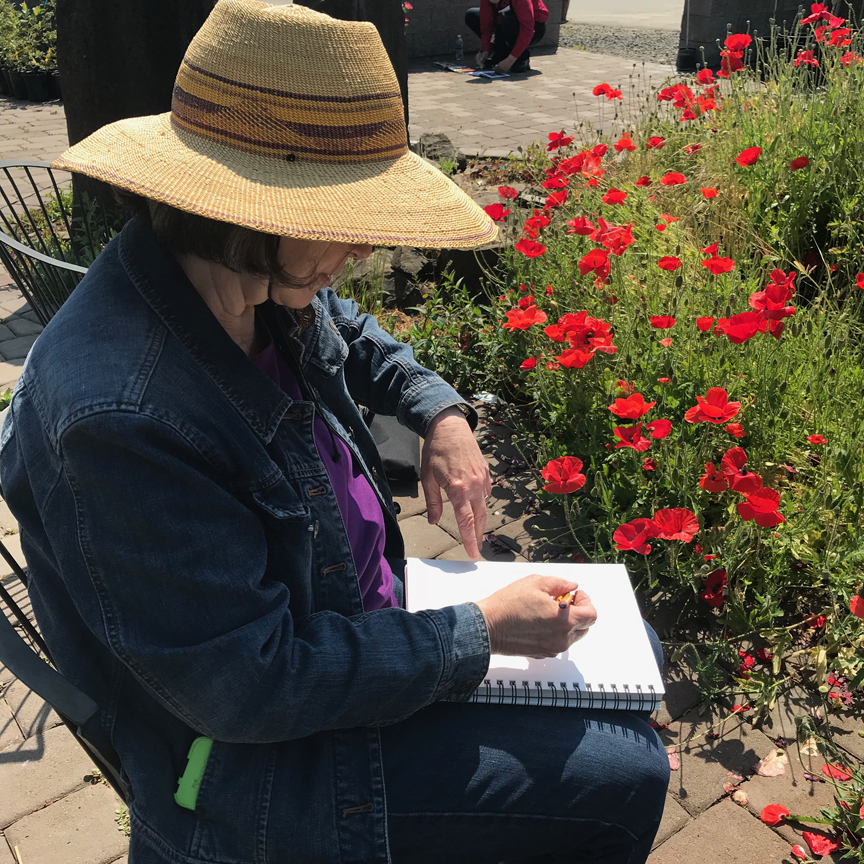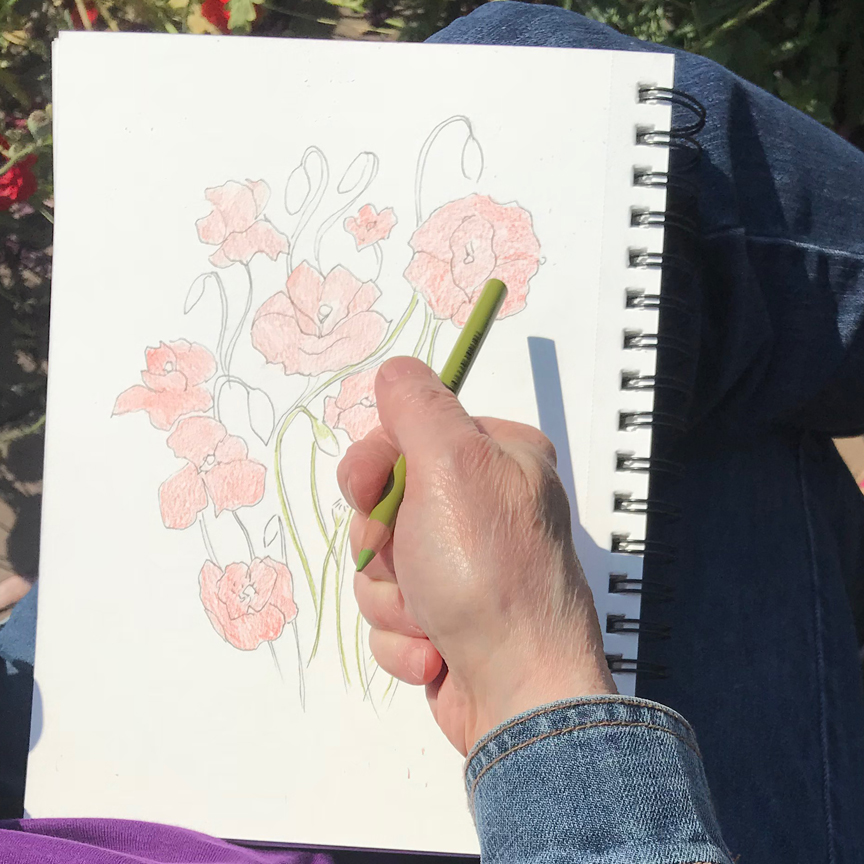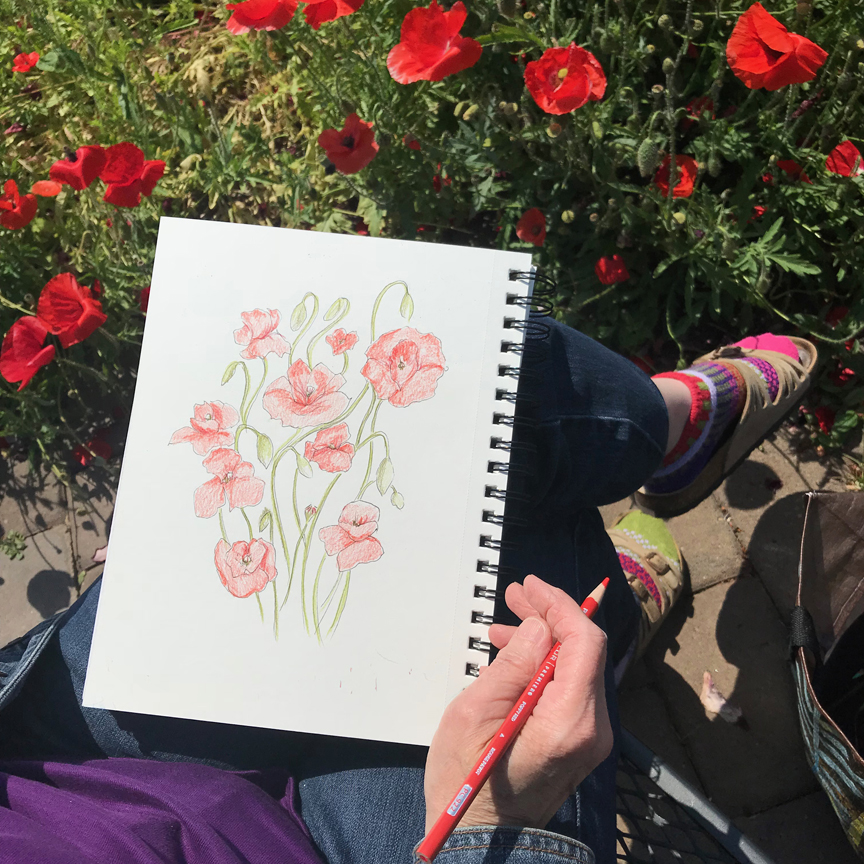 Marsha loved doing the poppies, enjoying the wonderful lines of the flower pods. What a glorious day to be sketching them.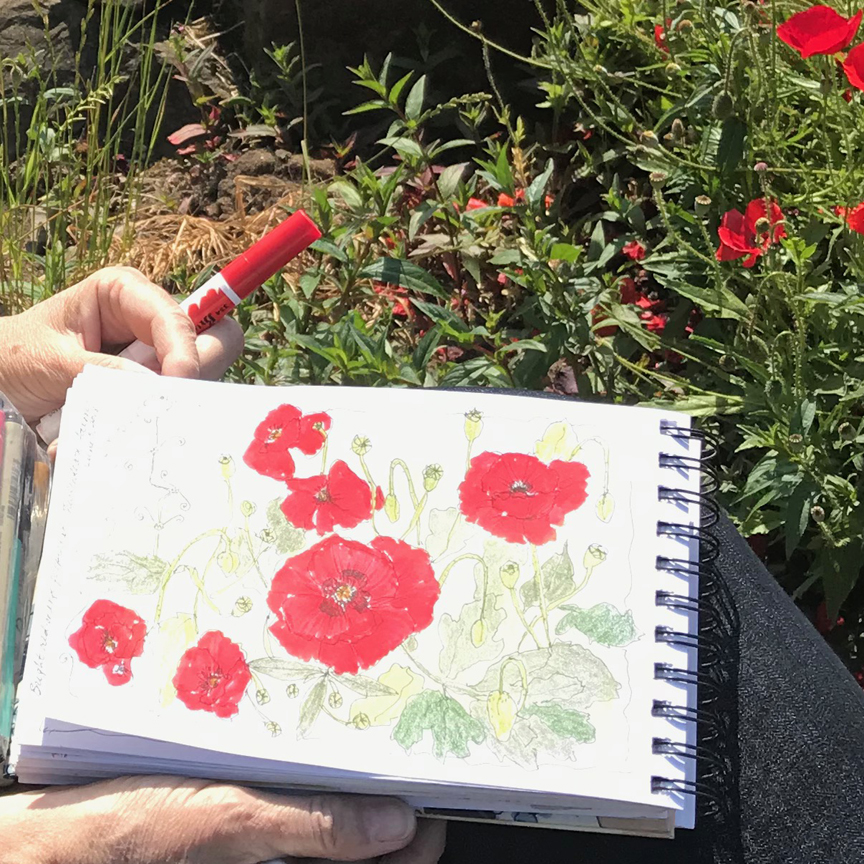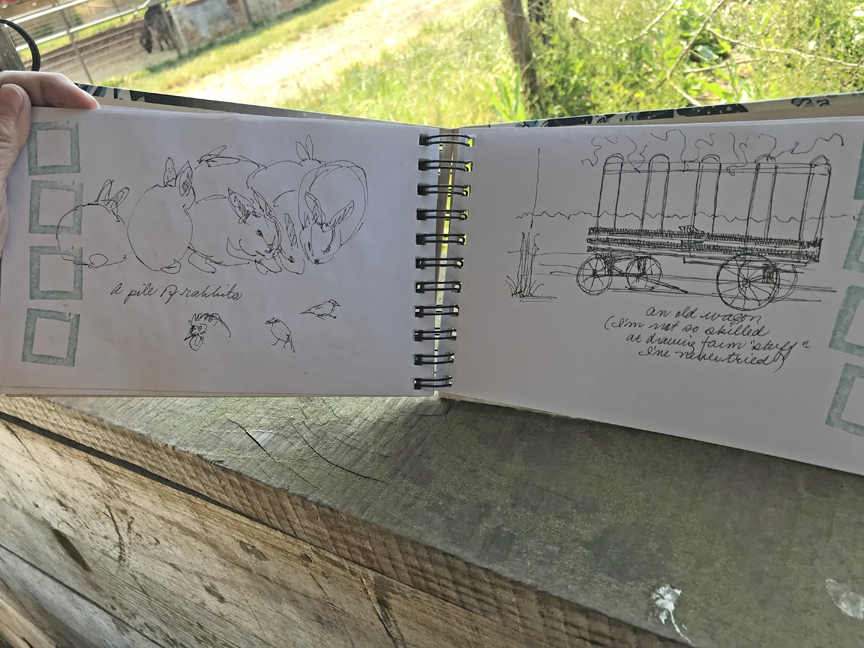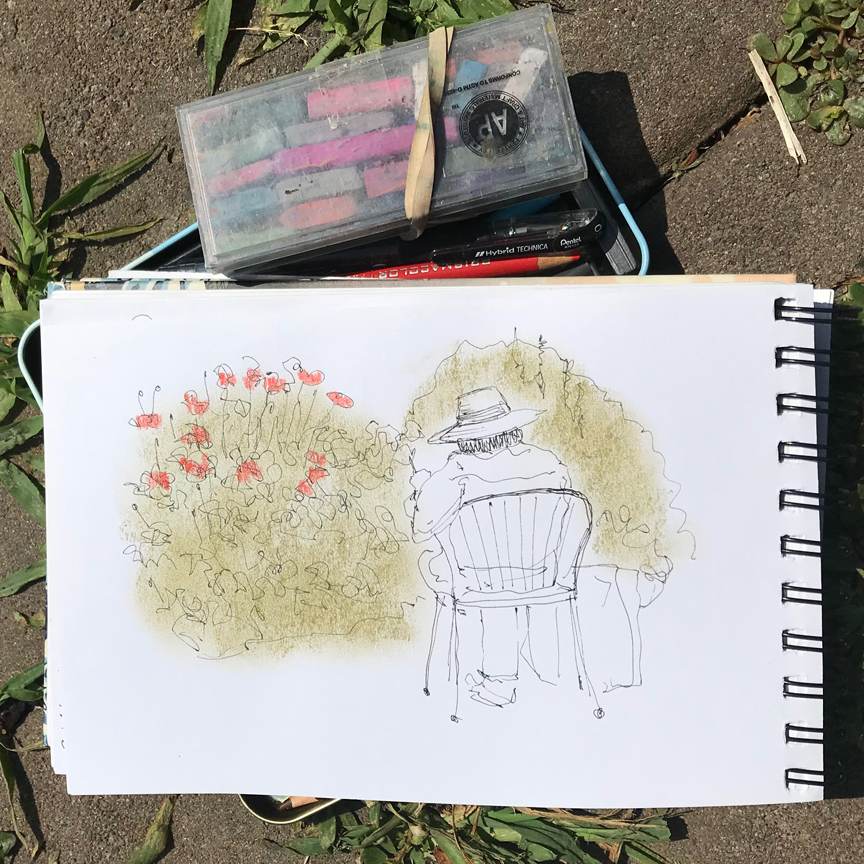 Bev was sorry she didn't have her watercolors, but she made the markers work, and even used chalks in her last sketch! Way to go.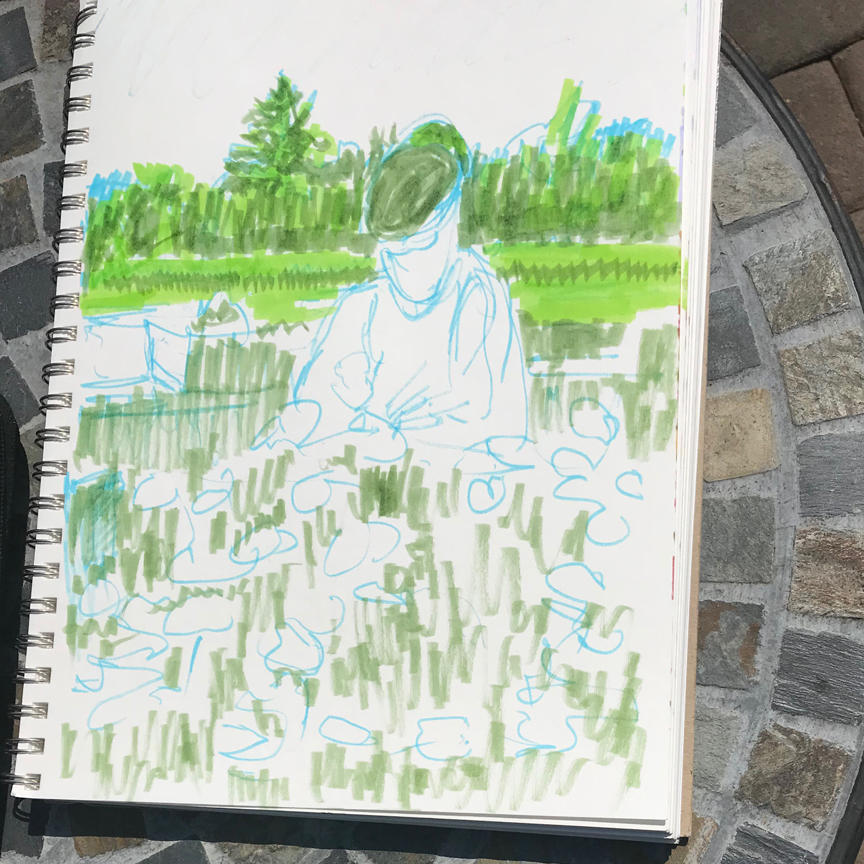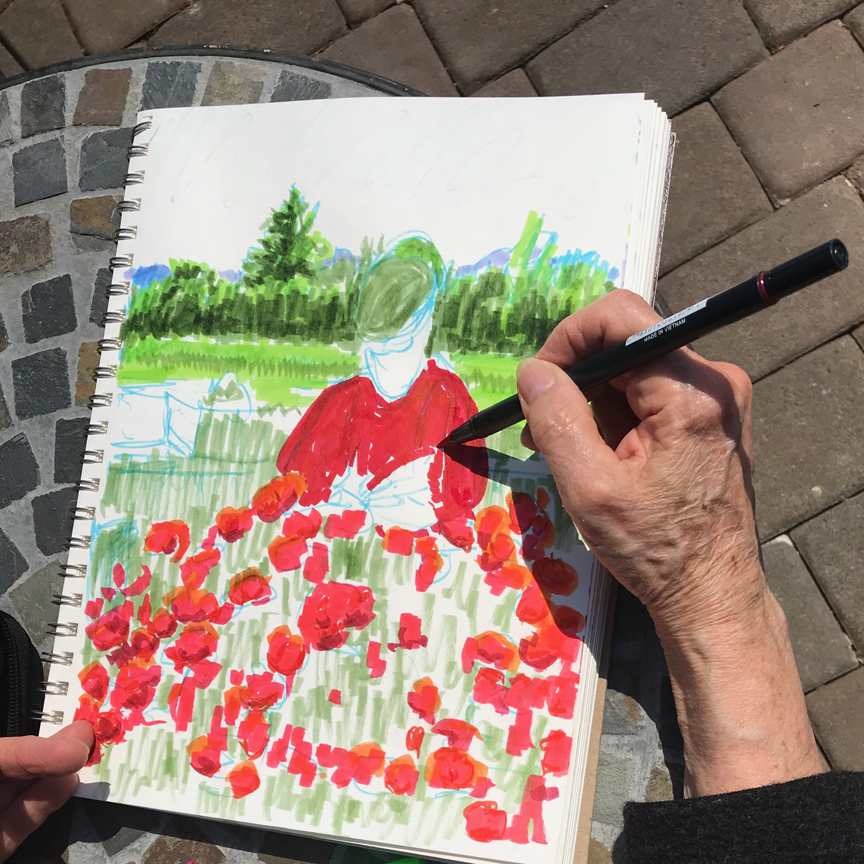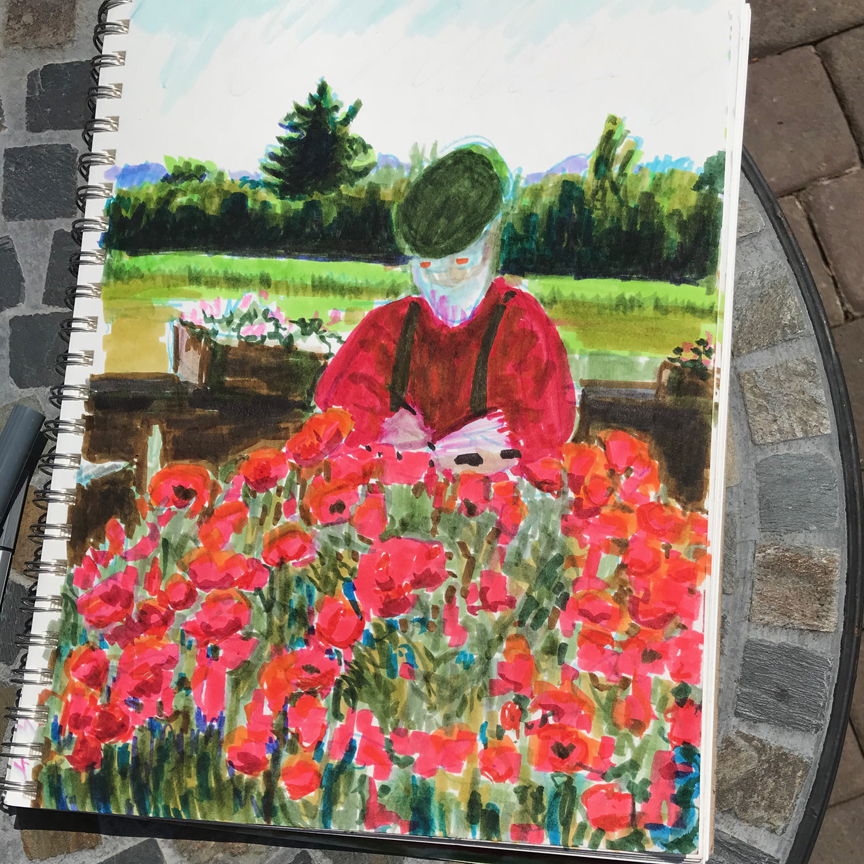 Speaking of markers, Lealan said she thinks she's getting the hang of them, and looking at this, I'd certainly agree with her!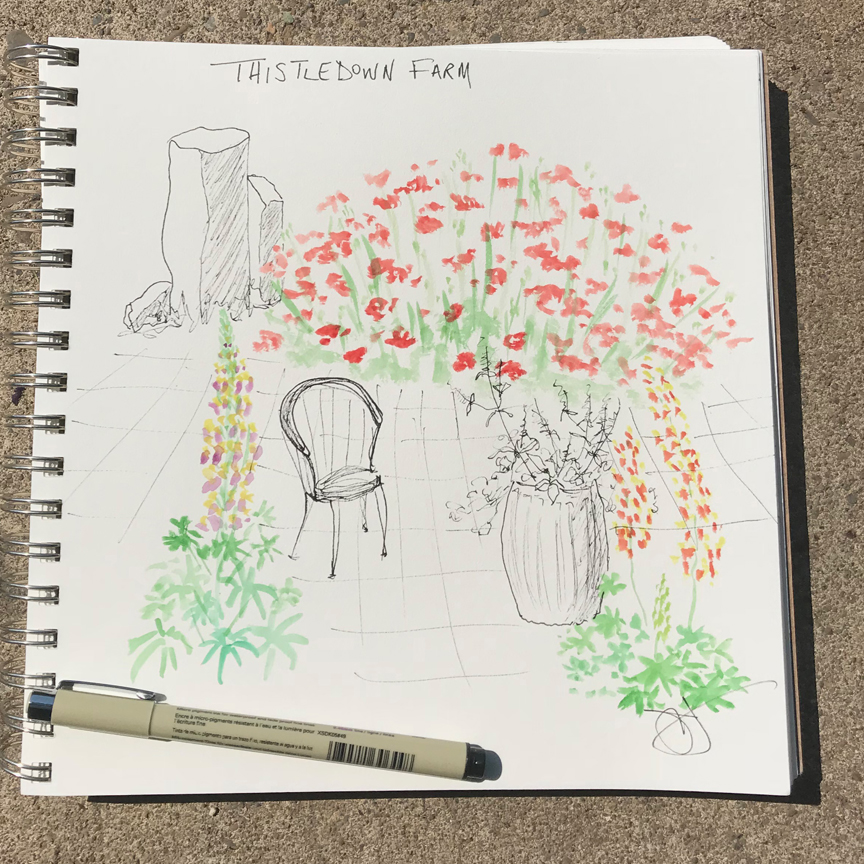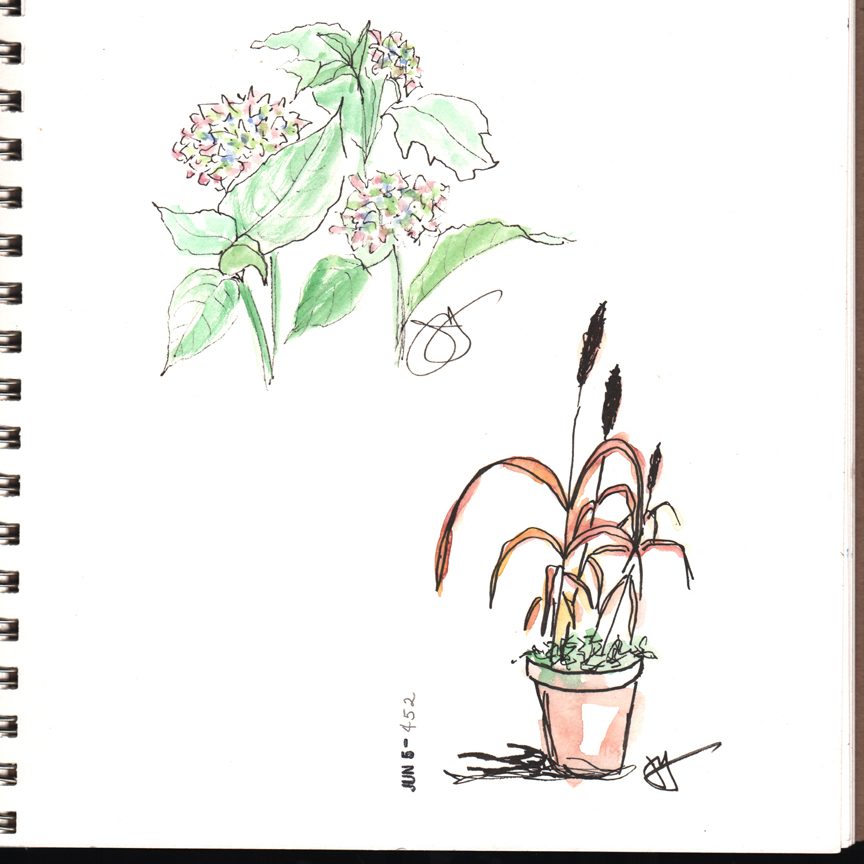 Jane said she was really feeling scattered, but she did a bunch of little sketches, using the last one for her daily gratitude sketch.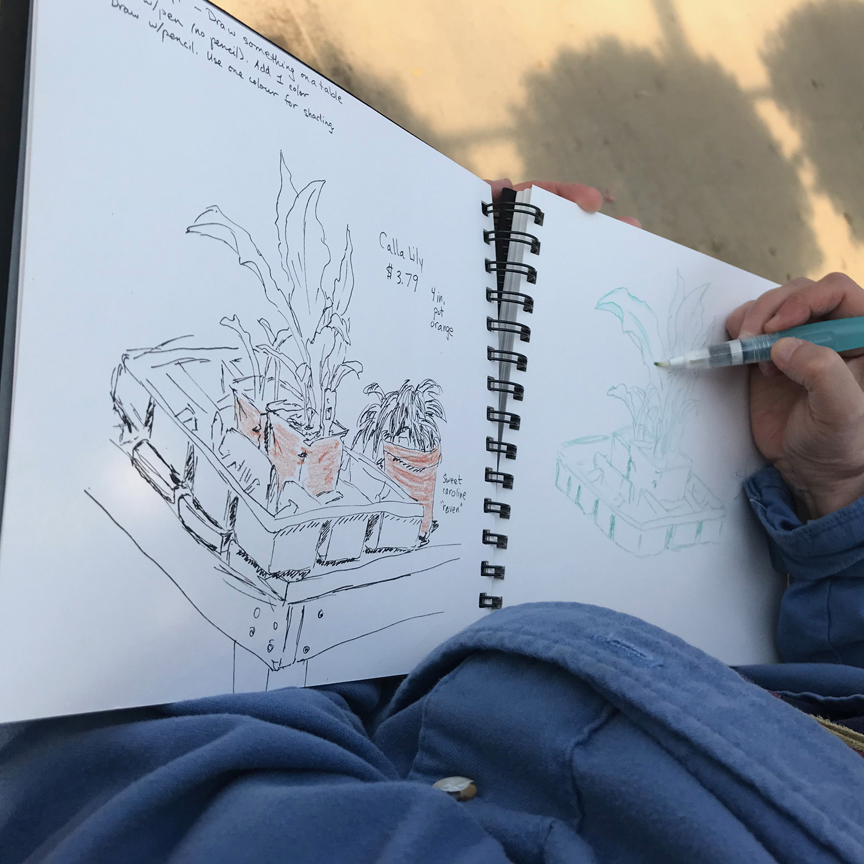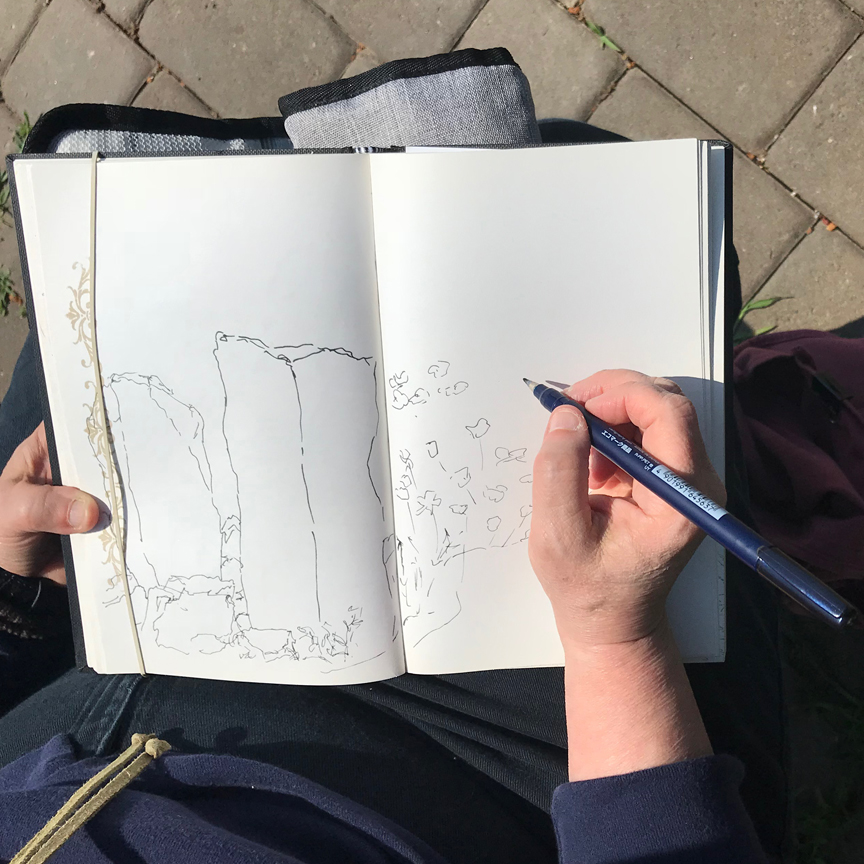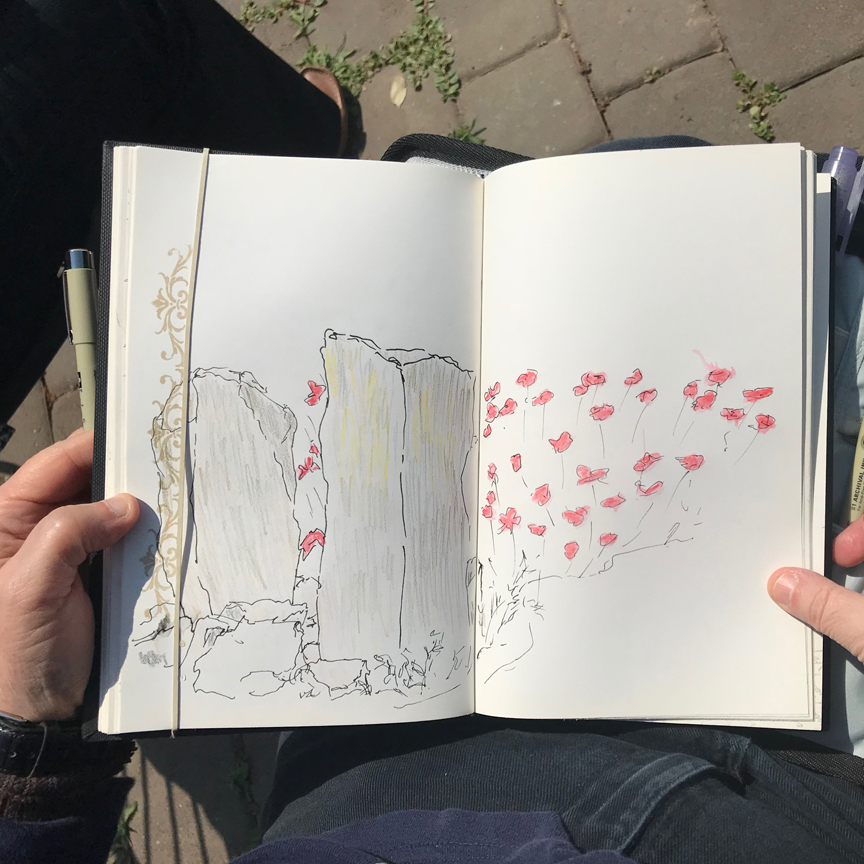 Daisy found interesting things to draw inside the hot houses, but ended up in the courtyard with…the poppies, of course!
Meanwhile, Erik was recapturing a memory he had of the sun in the morning mist – "Does it work?", he said. Wow, does it ever!