The Public House, Springfield, OR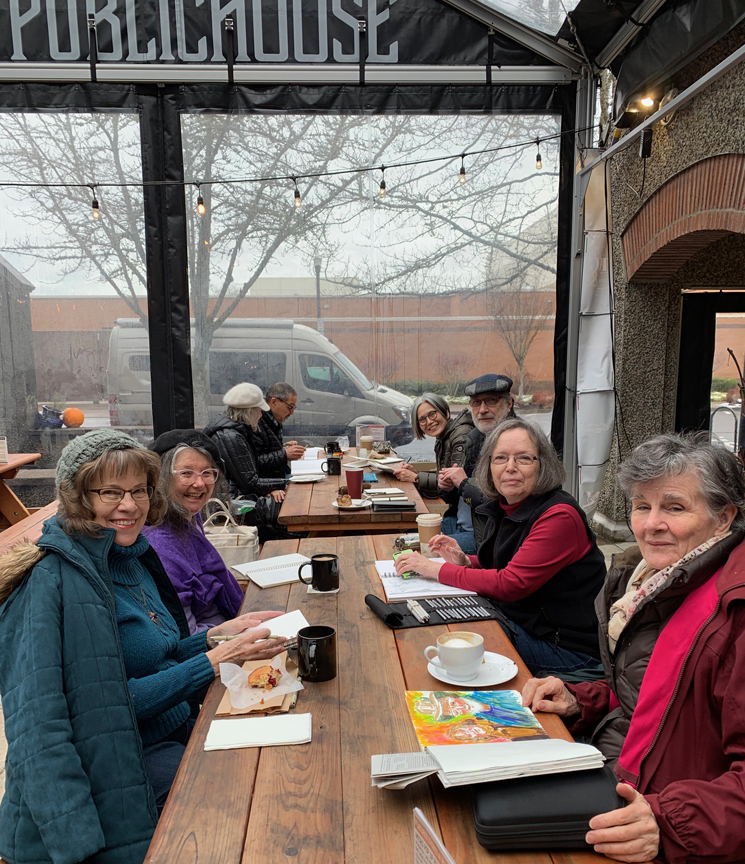 Love the light (& the heat!) here – Bev, Laura, Sandy, Hugh, Satoko, Serge, Marsha, Lealan. Jane behind camera, Daisy on her way.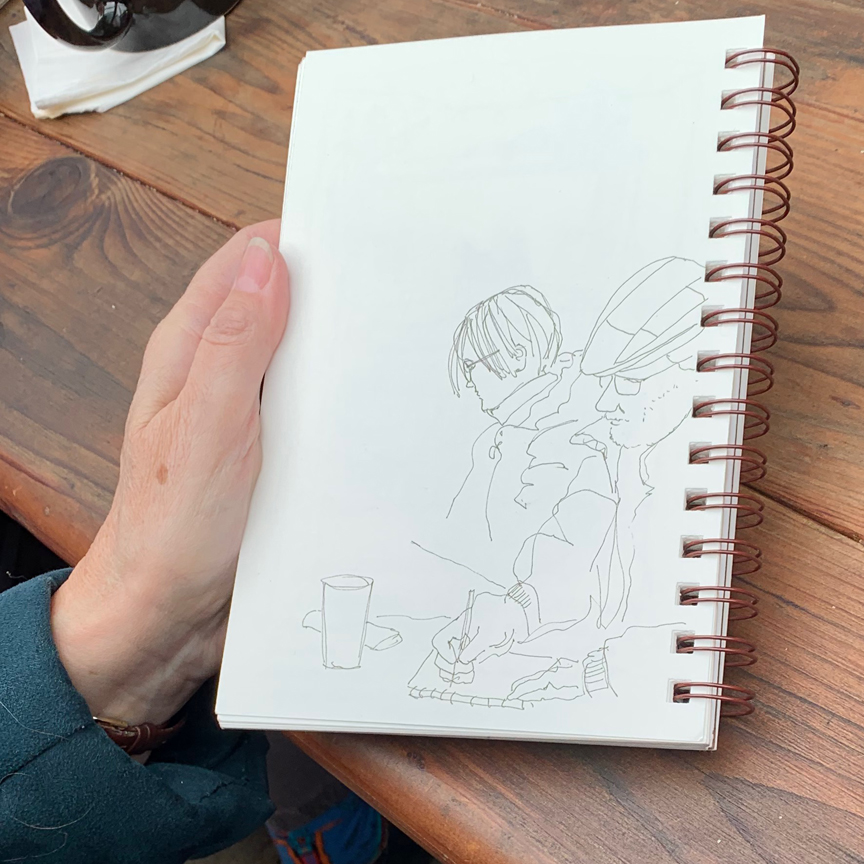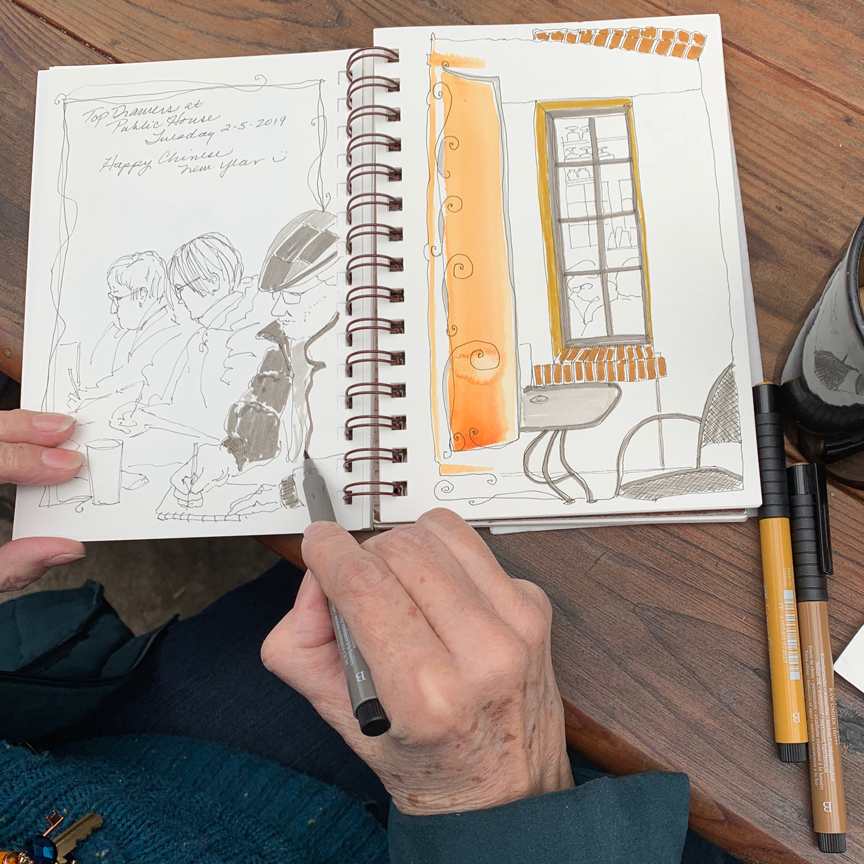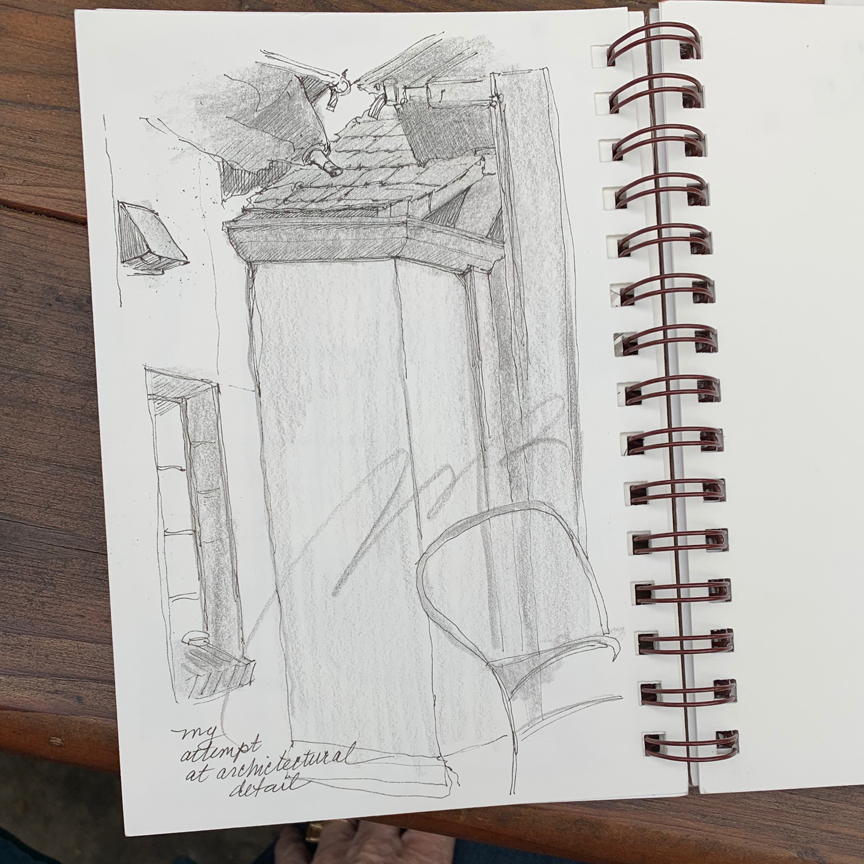 Bev started right out sketching folks at the back table (Serge, Satoko, Jane), and challenged herself with the architecture. Great!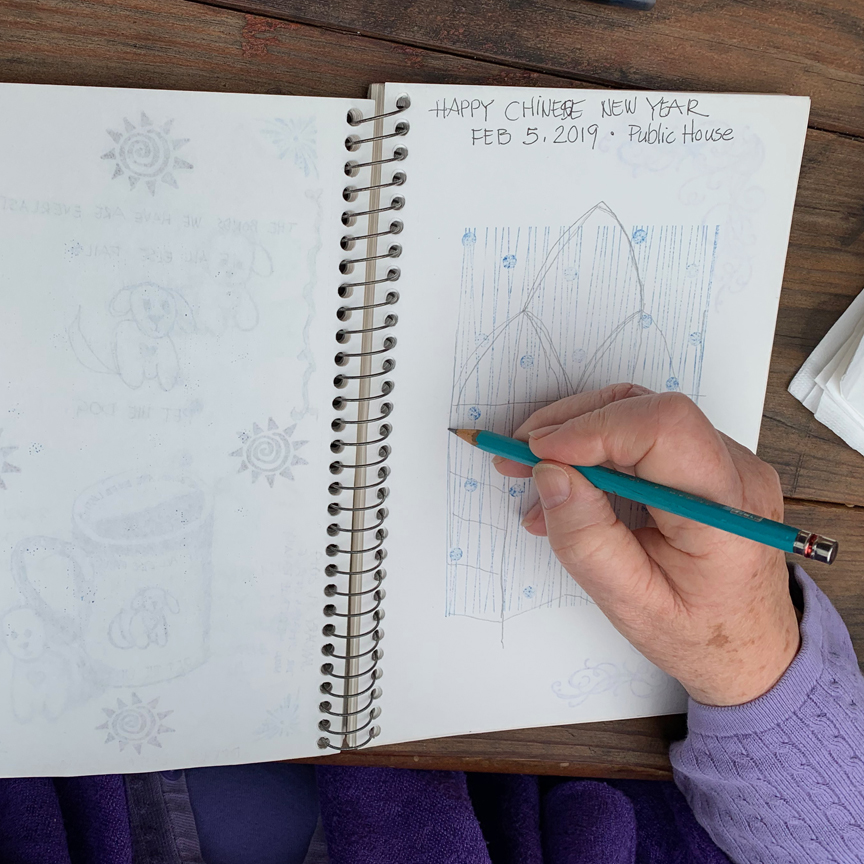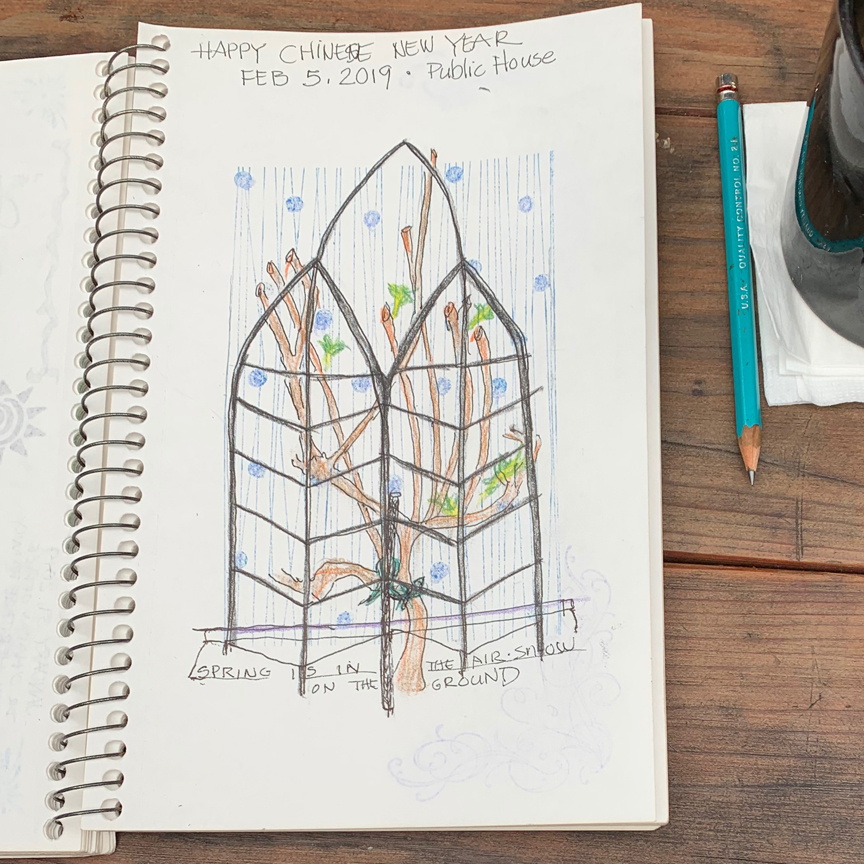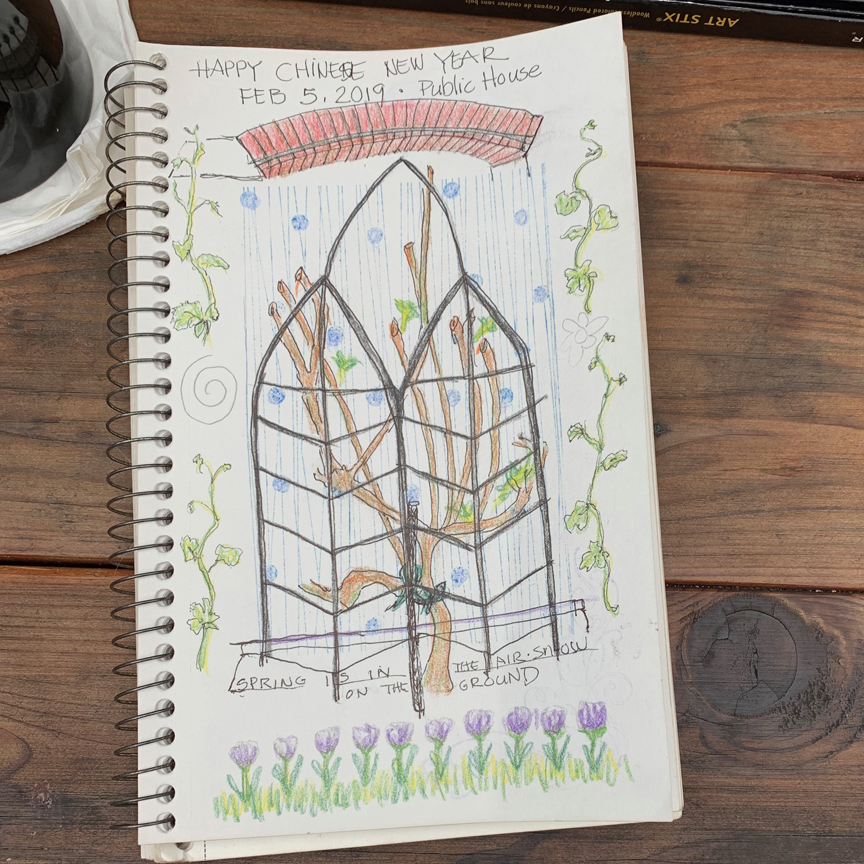 Laura used a pre-stamped page, sketched the trellis and hop vines over it, then couldn't resist adding spring tulips at the bottom!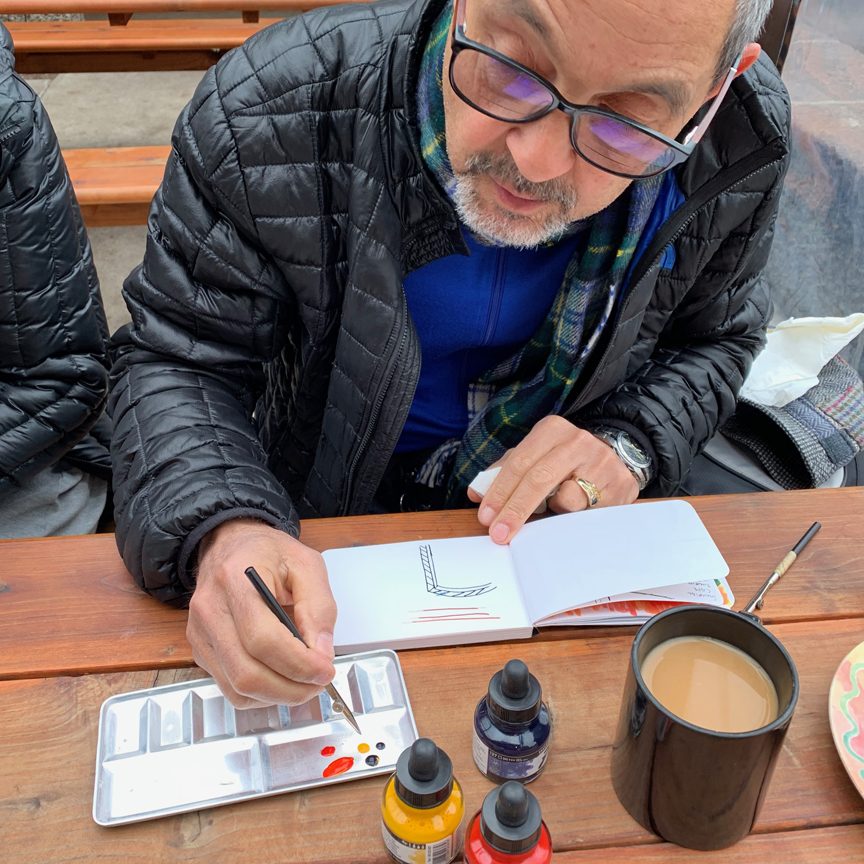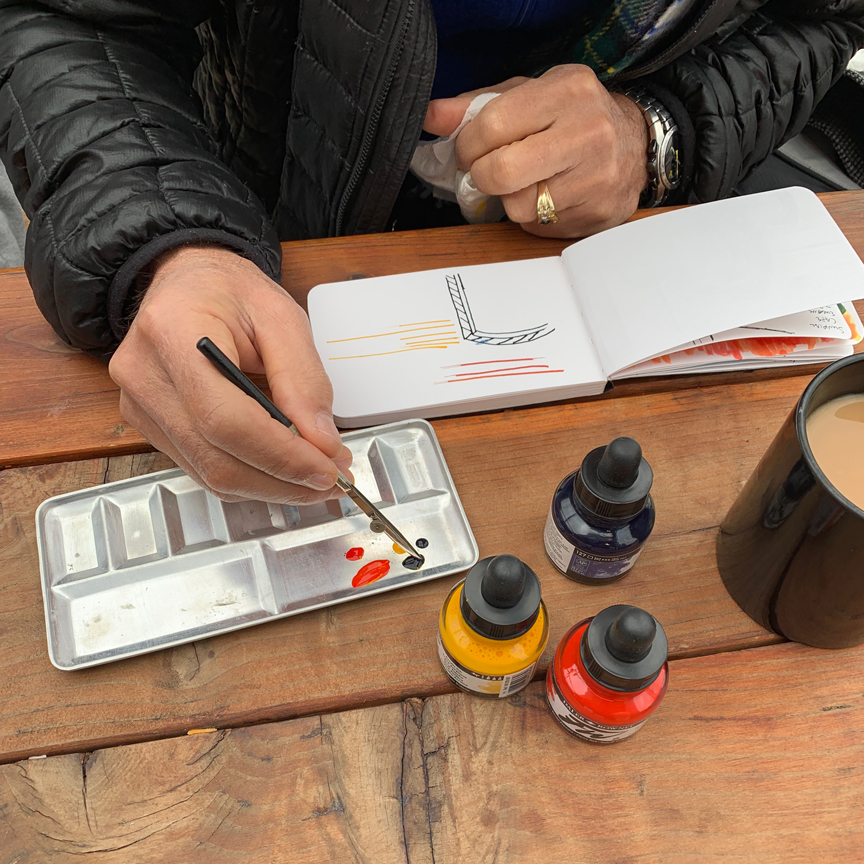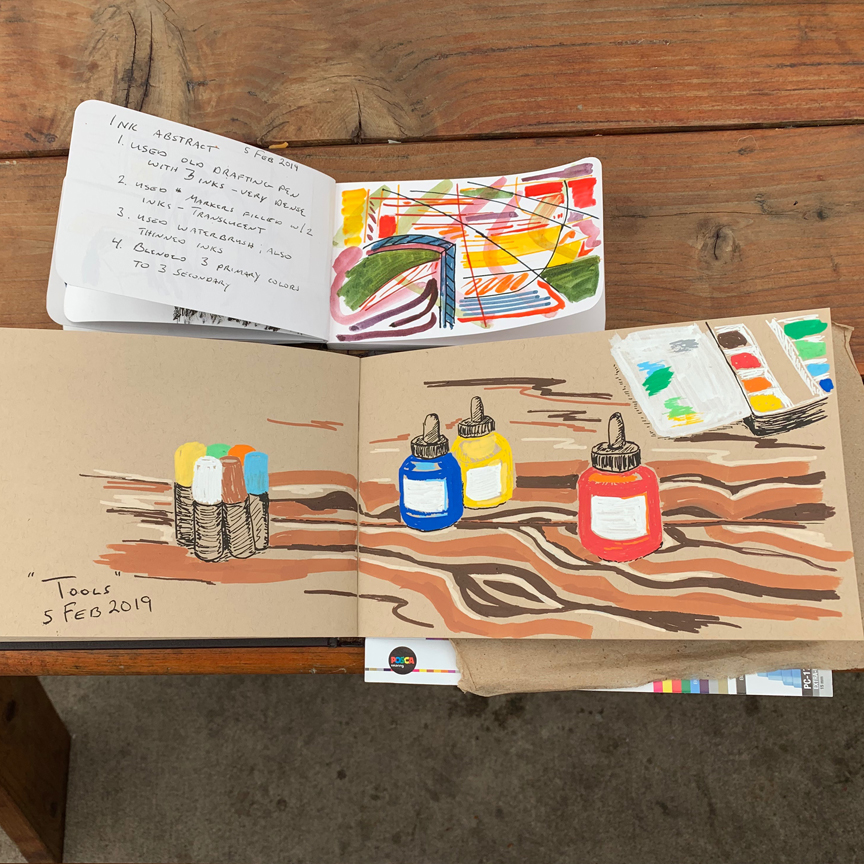 At the far end of the next table, Hugh was experimenting with acrylic ink using his dad's WW II drafting pen, then Posca markers.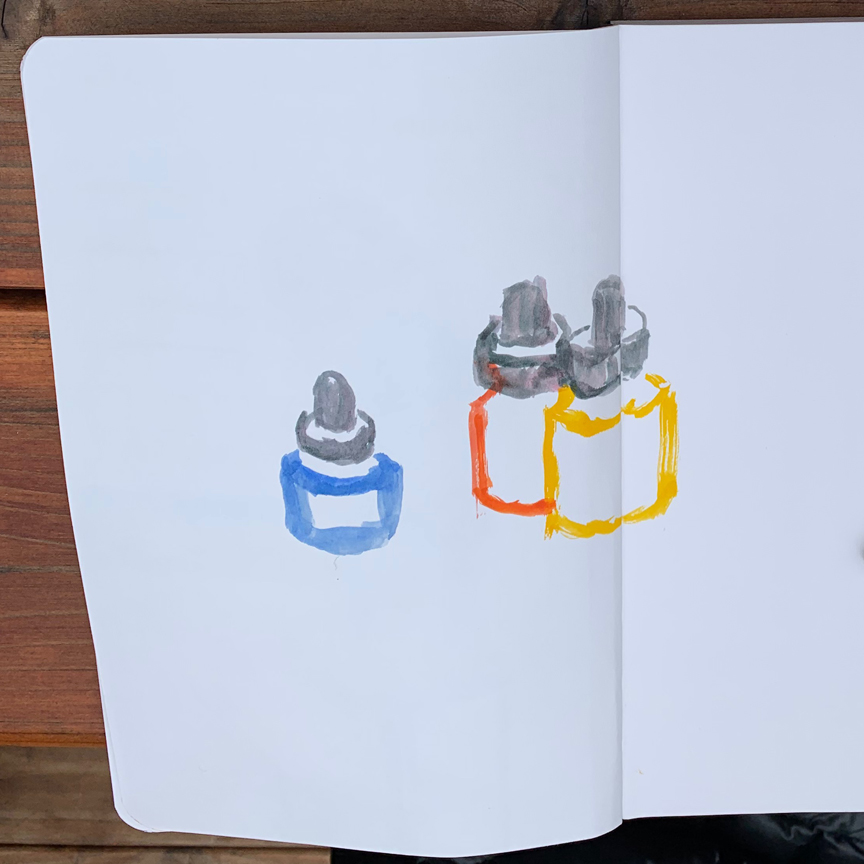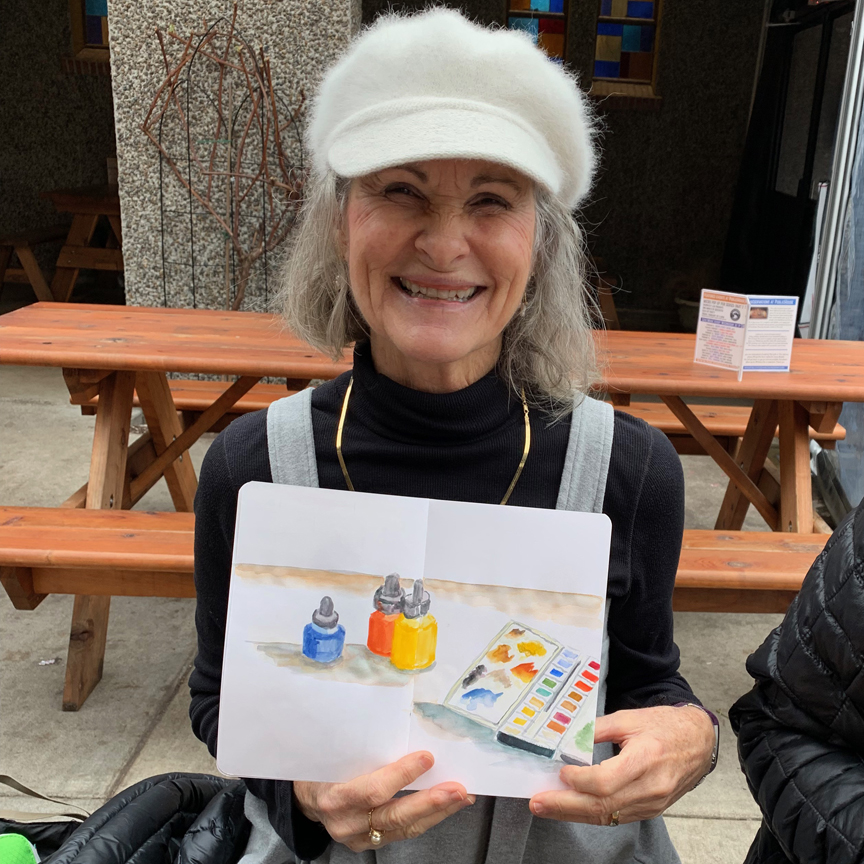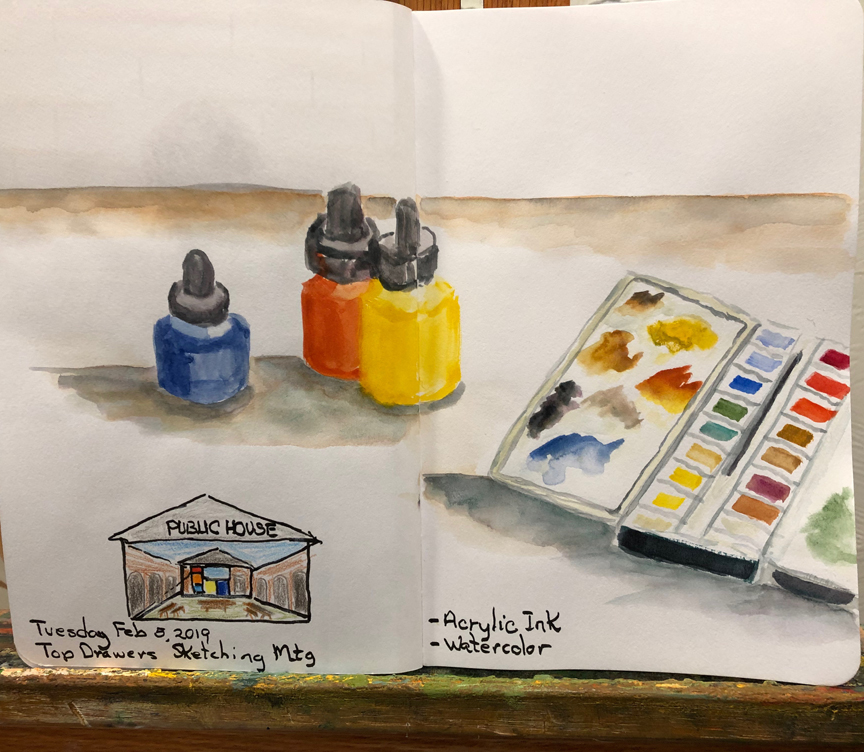 Sandy used Hugh's ink bottles as her inspiration, she sure looked happy with the results, then added just a little bit more detail!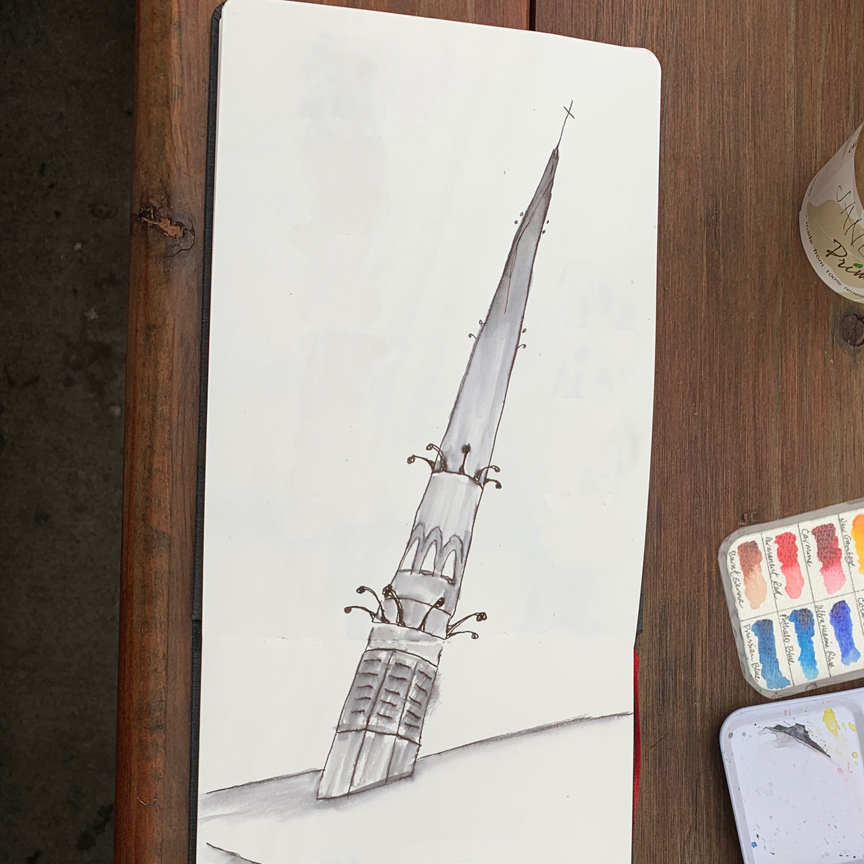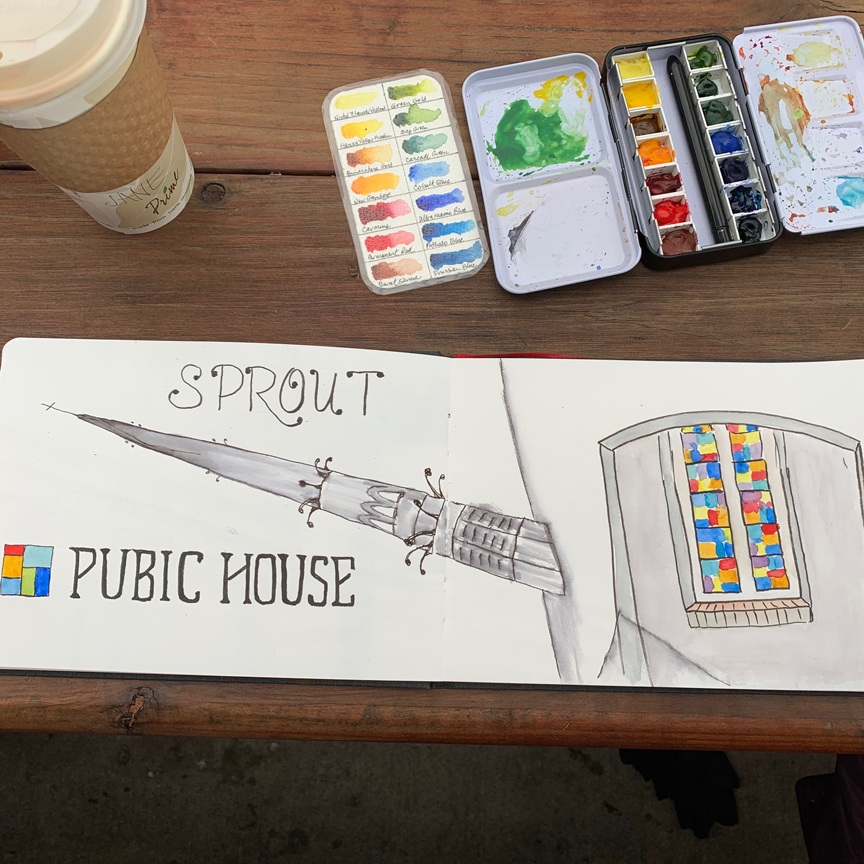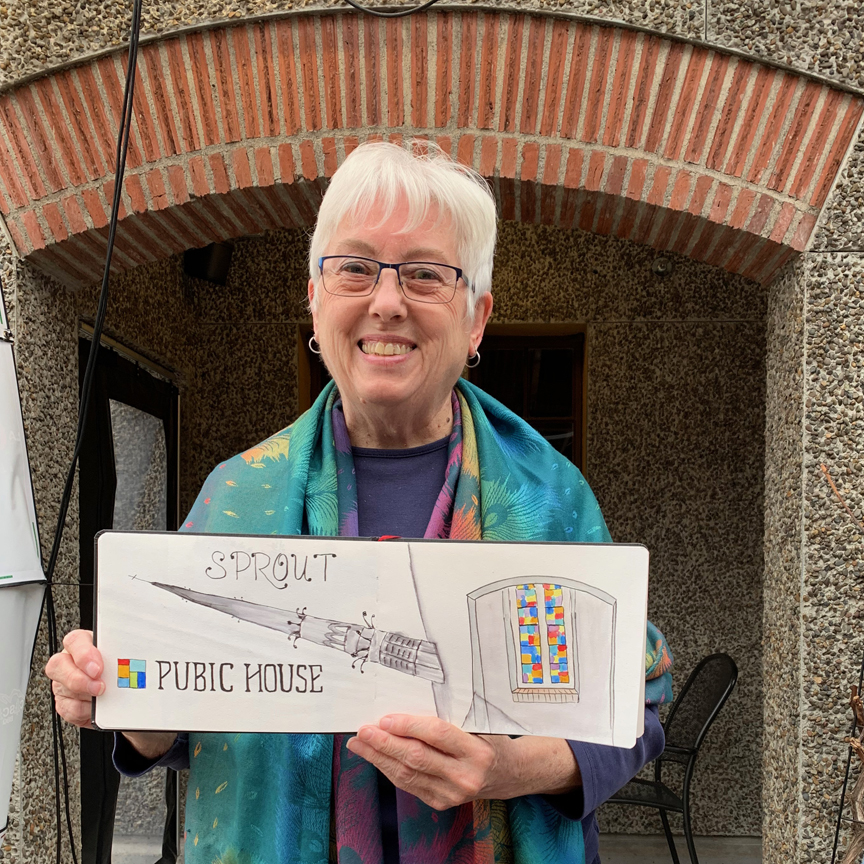 Jane sketched the steeple in her landscape sketchbook, added a stained glass window, & building names (1st Christian Church first!)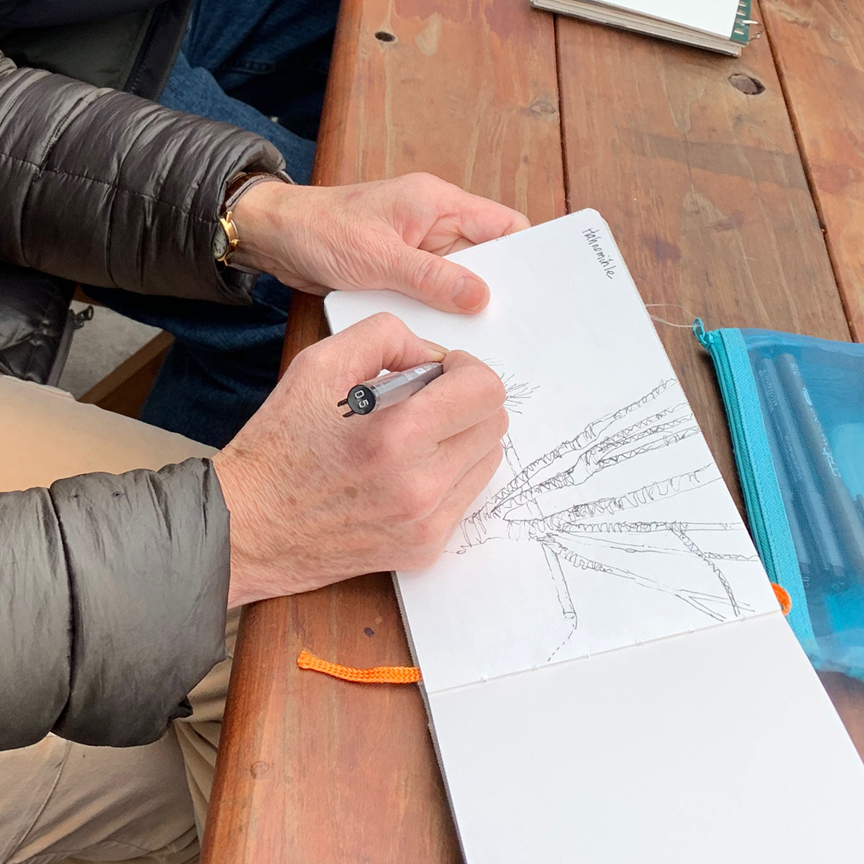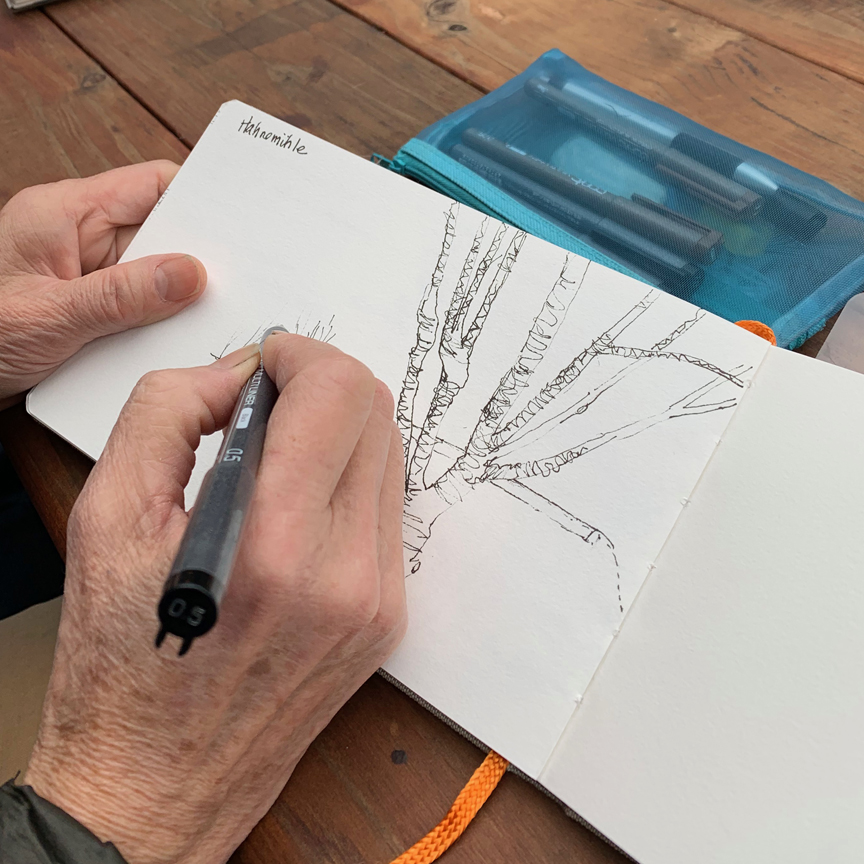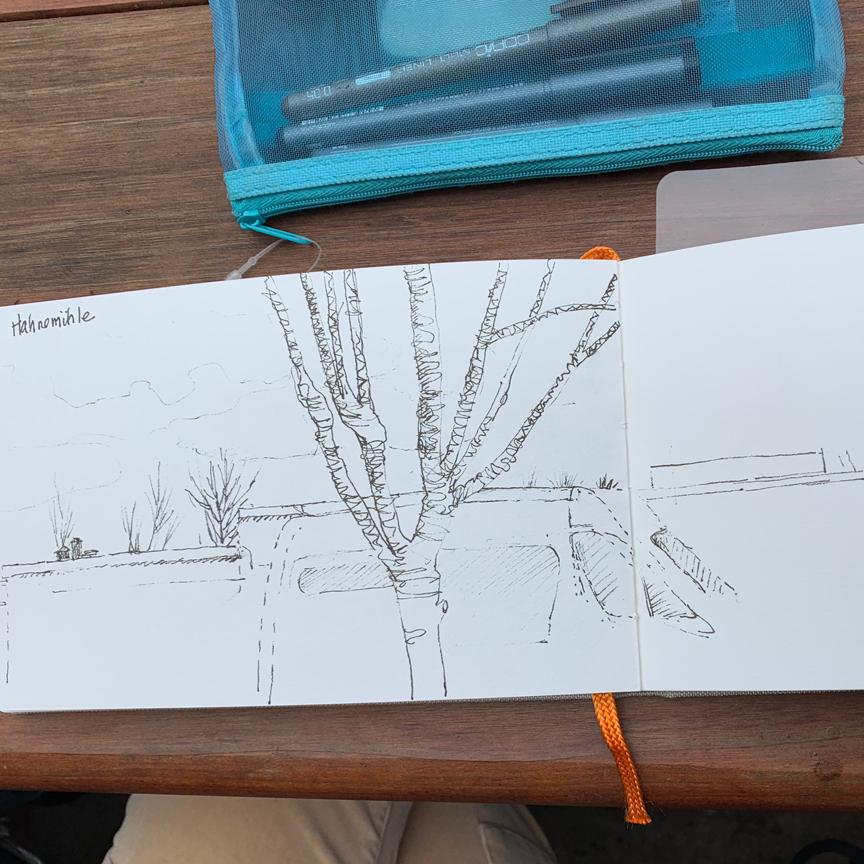 Satoko could only stay to sketch with us for a little while, but she made those minutes count! What a wonderful tree sketch emerged.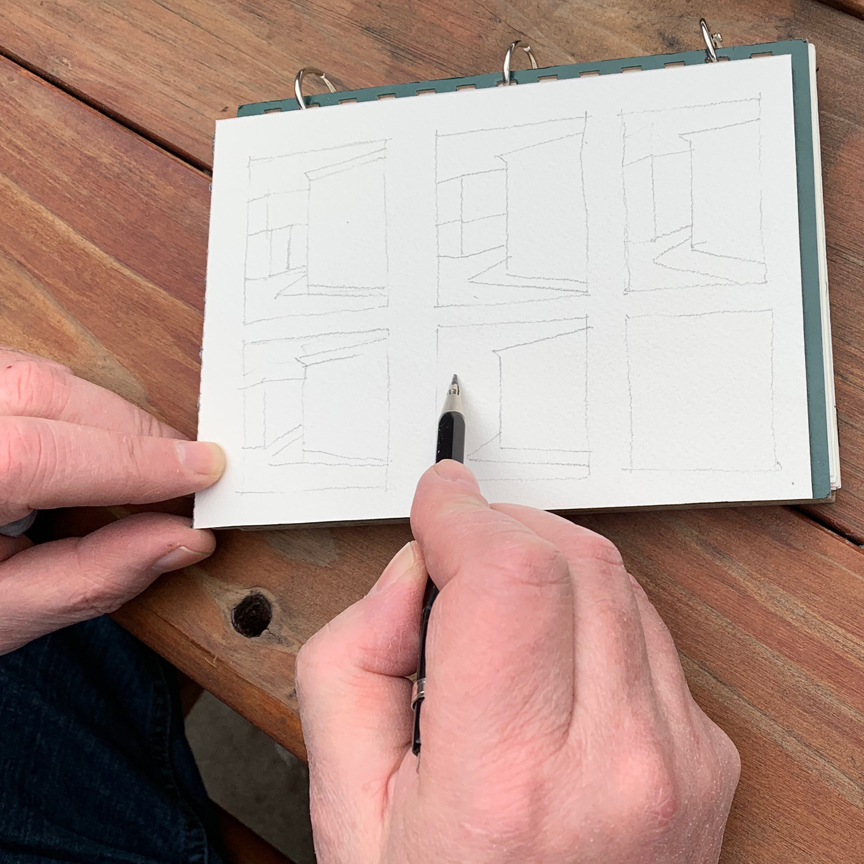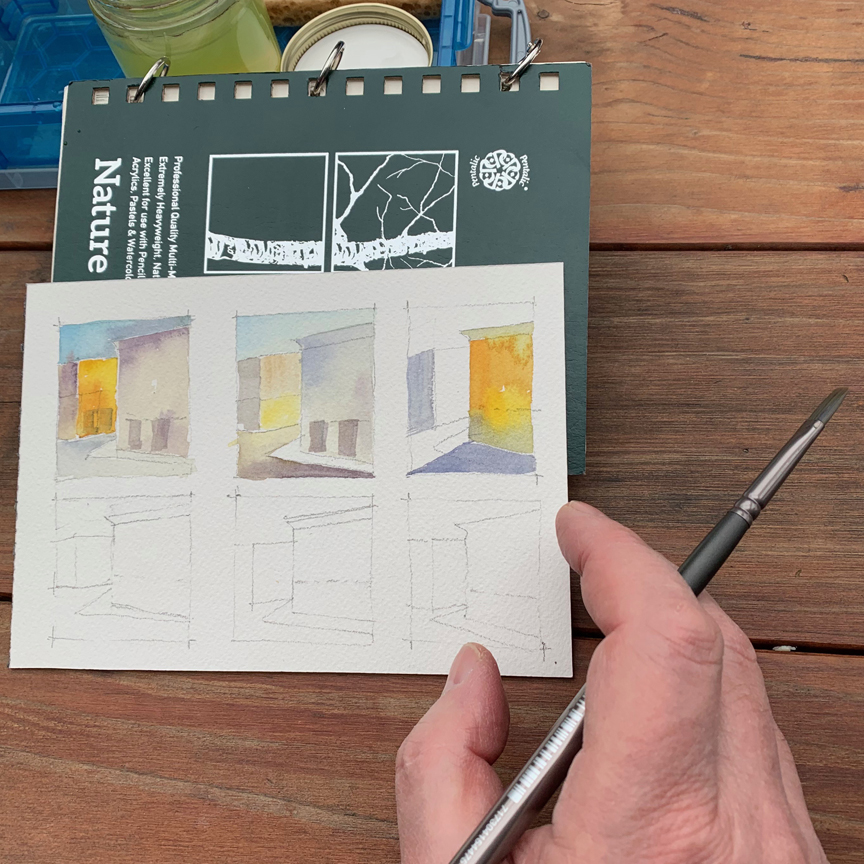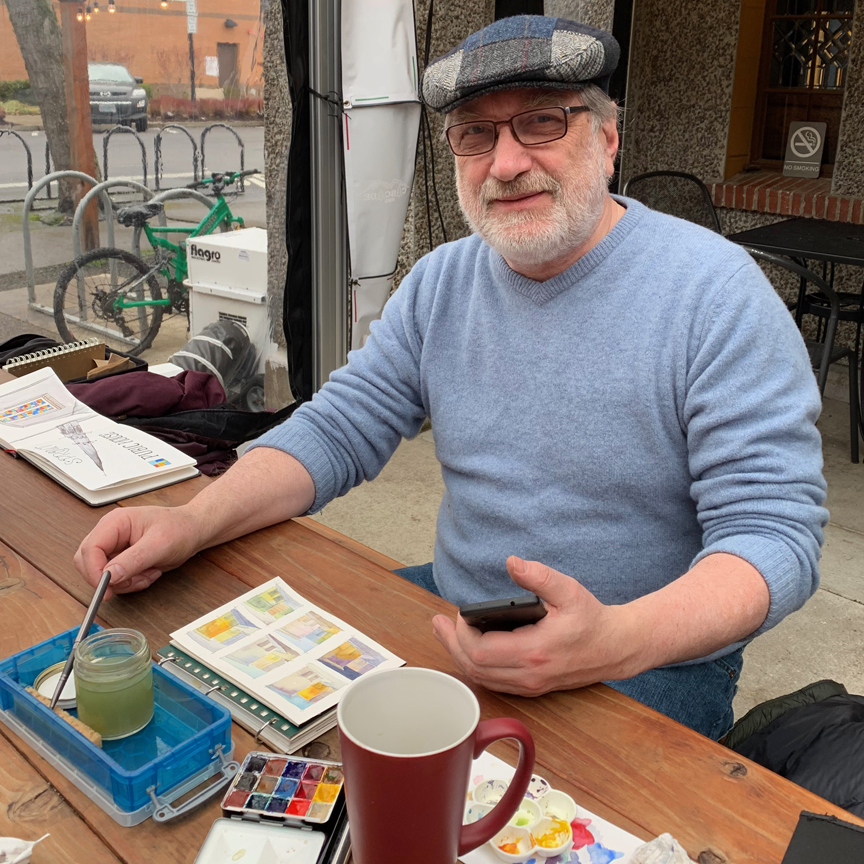 Serge's dedication to honing his sketching/watercolor skills is so admirable, despite his "aw, shucks" demeanor. Way to go!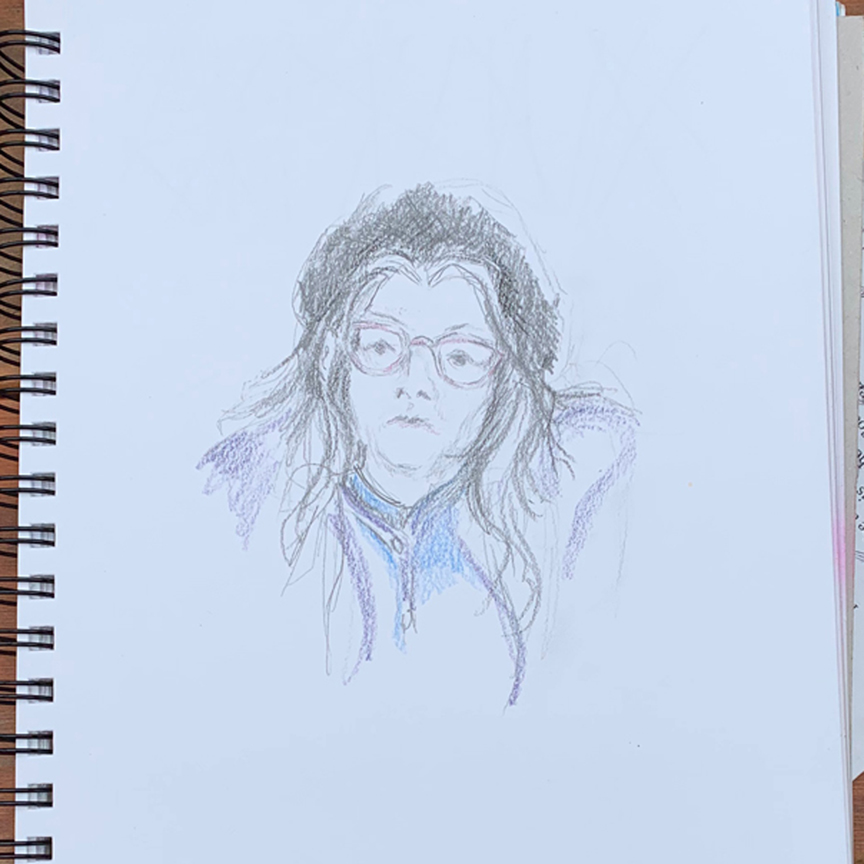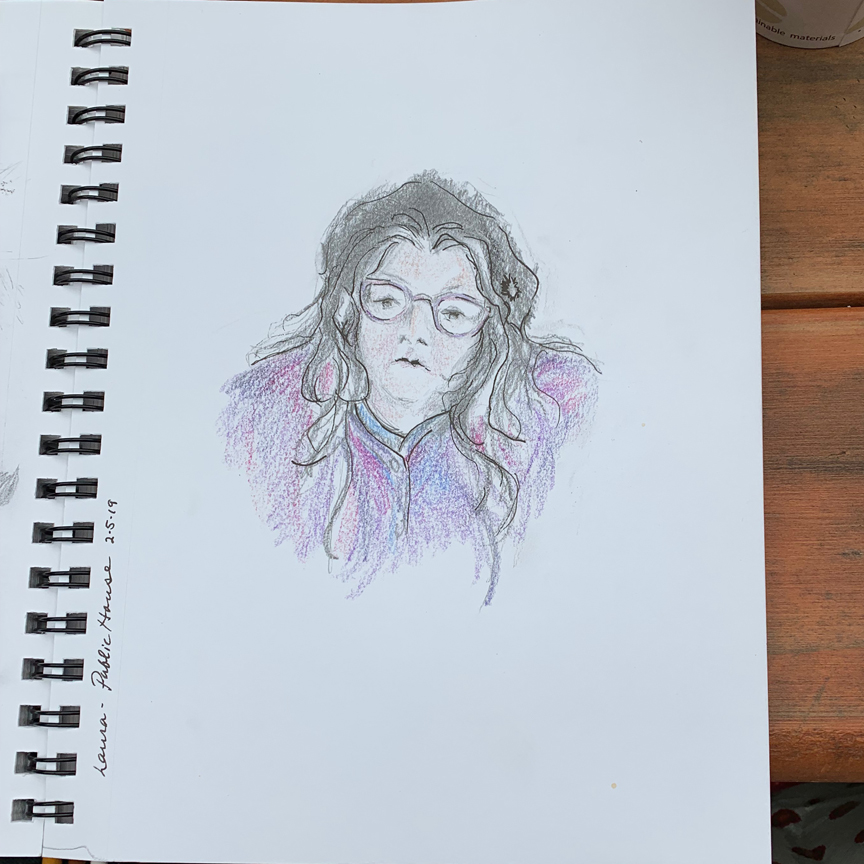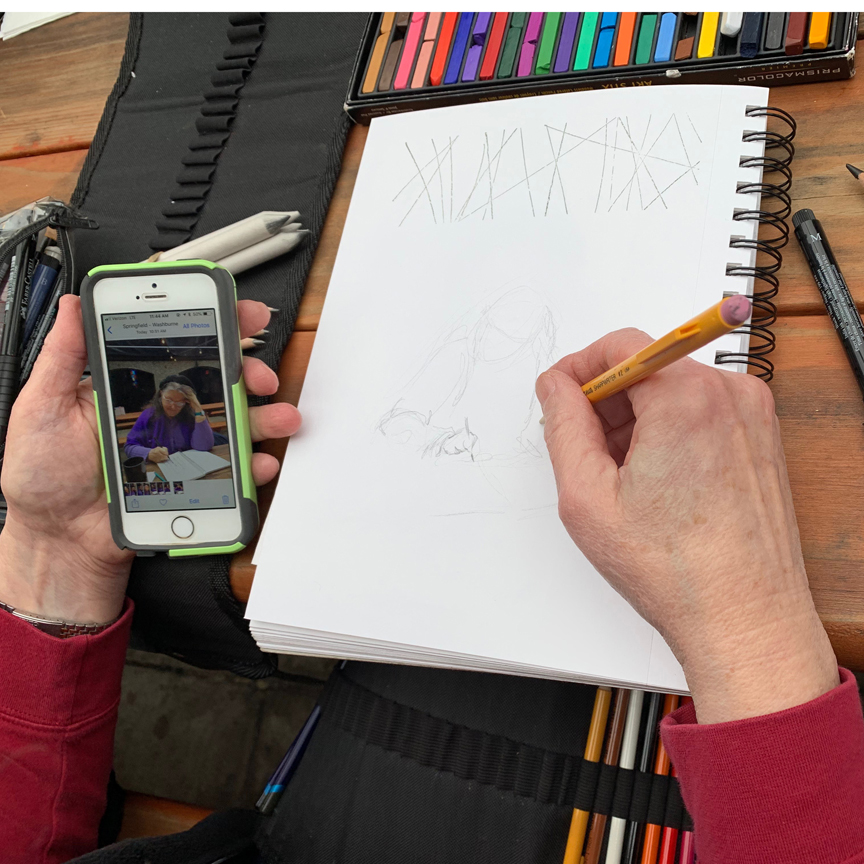 Marsha was sitting across from Laura, a perfect sketch subject, and not content with one version, she chose a different angle for a 2nd.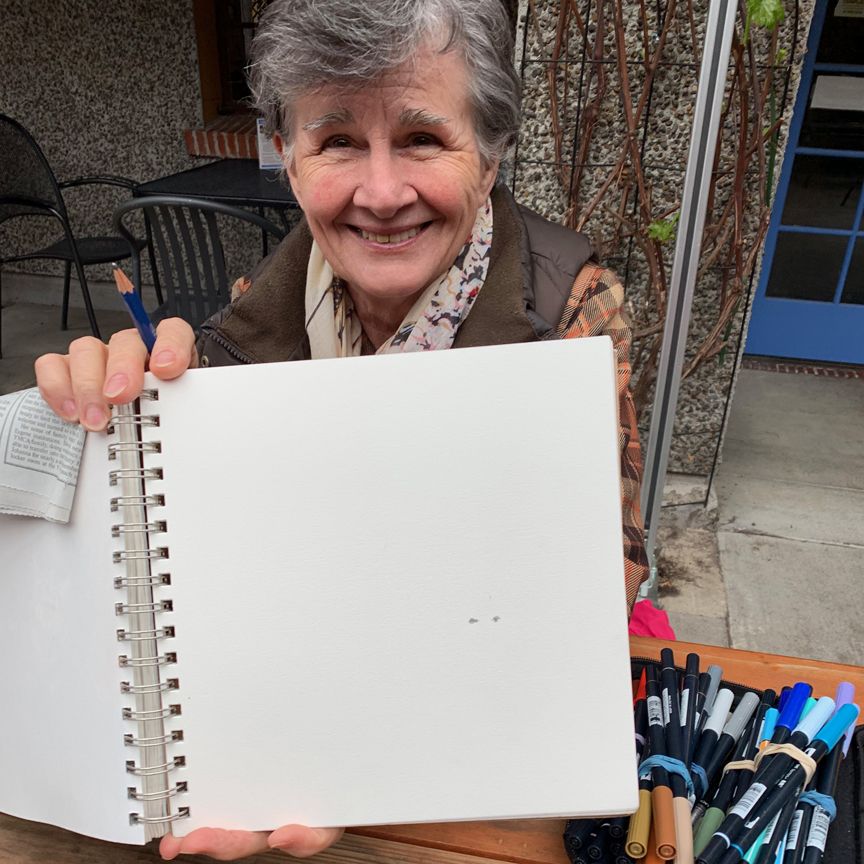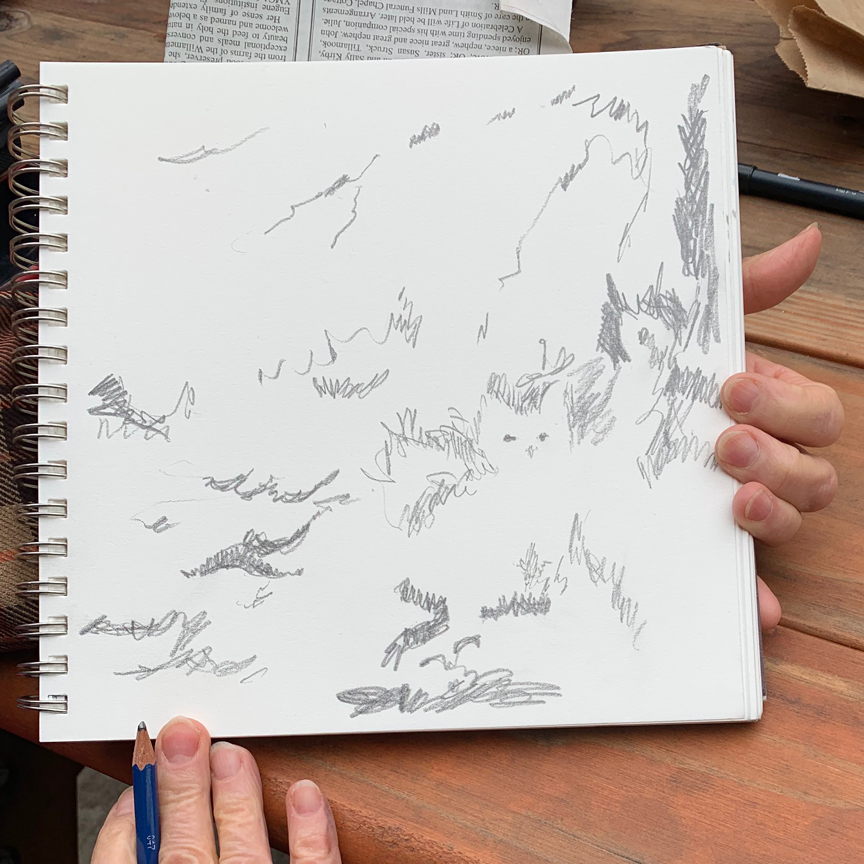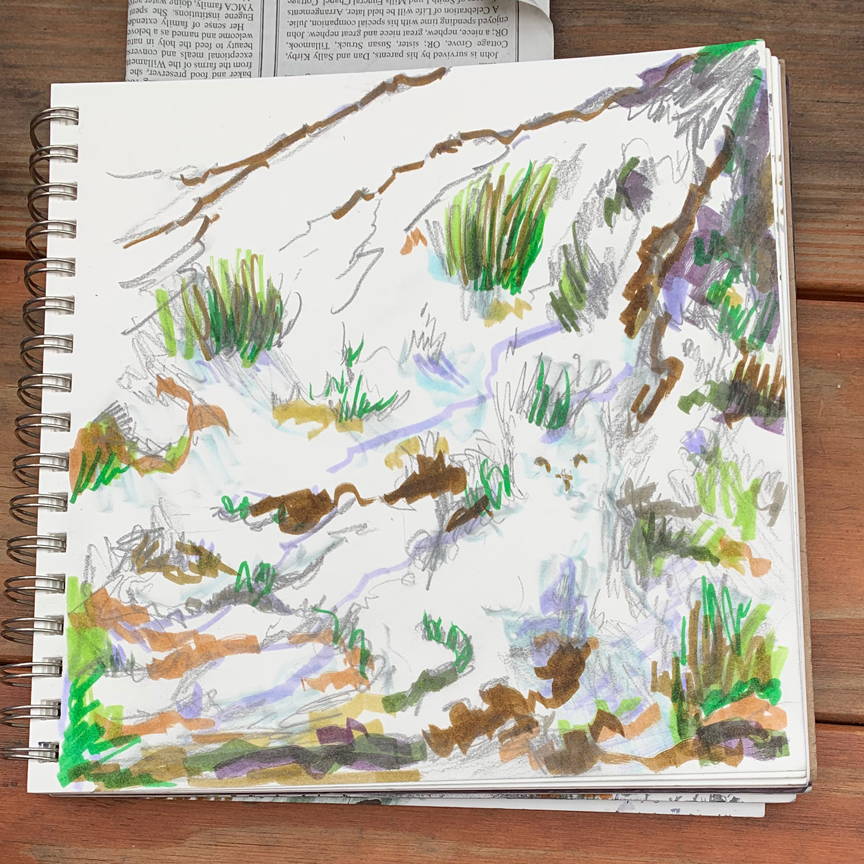 It's a kitten in the snow, Lealan joked. Then she took it and ran with it. Oh look, the snow's melting…and the plants are coming up!
Daisy started with her coffee cup & palette, added the graphic logo, then tackled a corner of the building architecture.  Wow.