Jane's place, Eugene, OR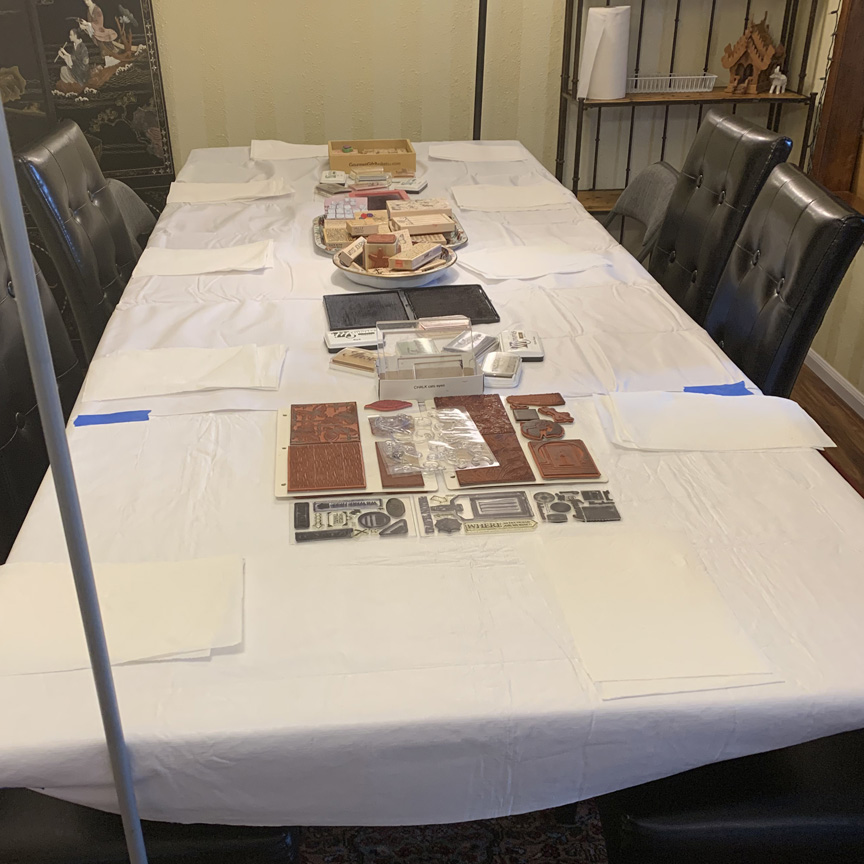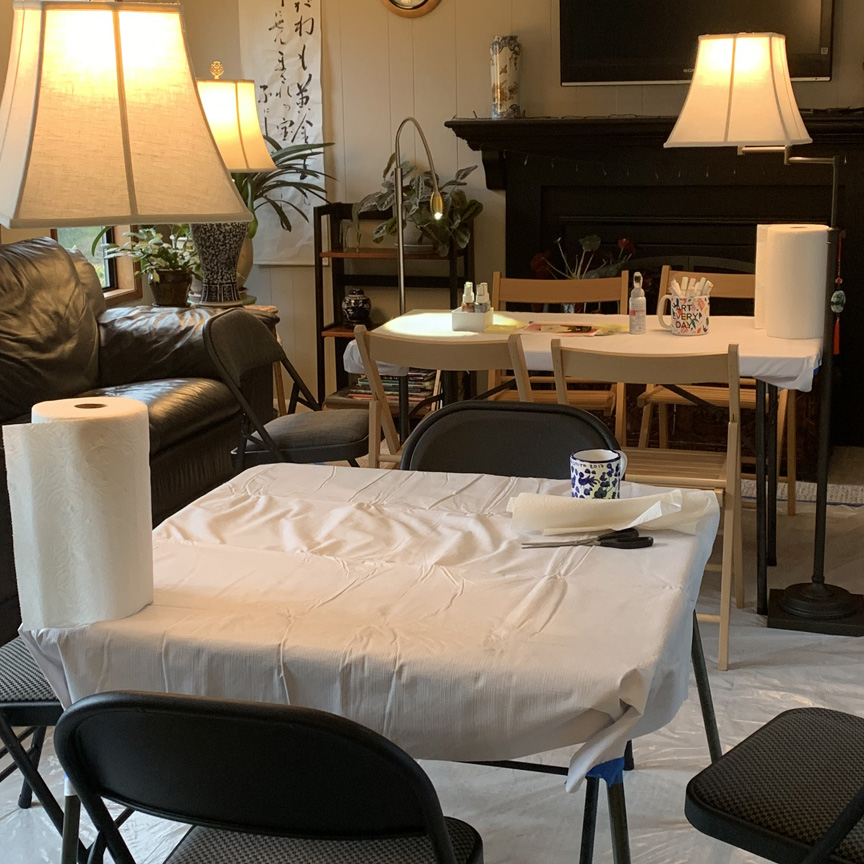 This is what the set up looked like before everyone got there.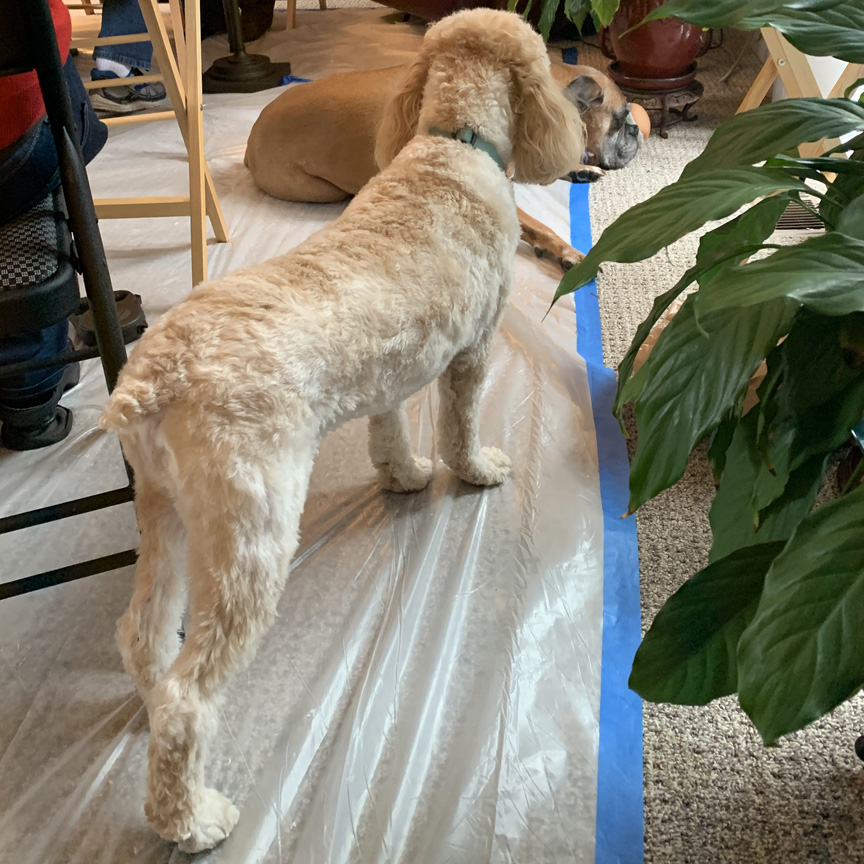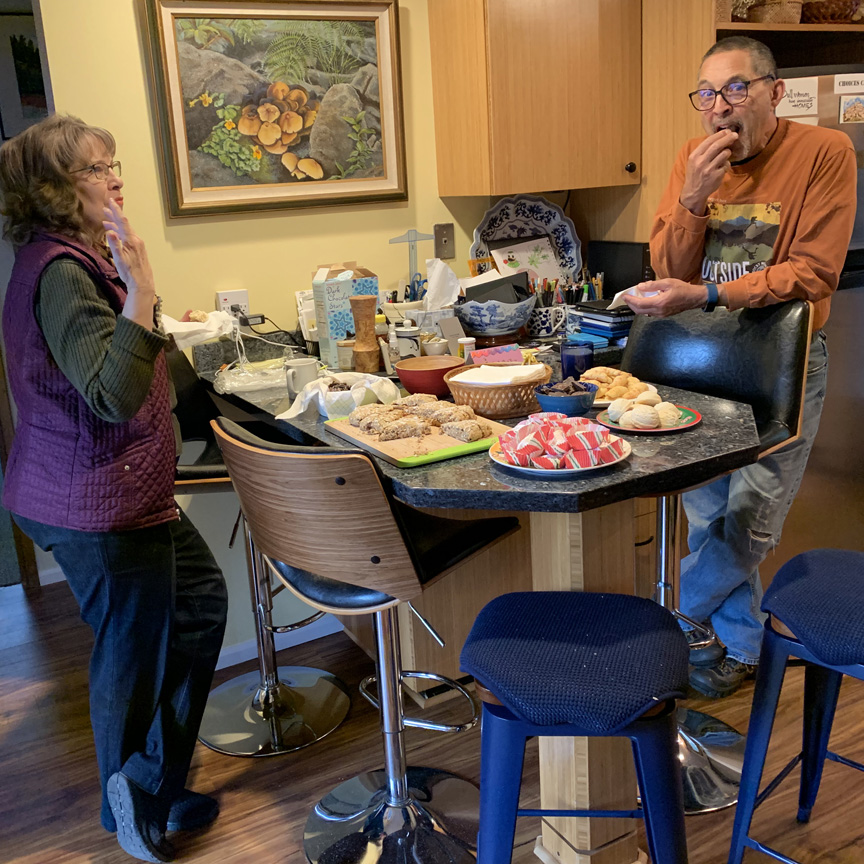 The dogs were there to greet everyone (note the protective cover on the carpet for the sketchers), and here came the snacks!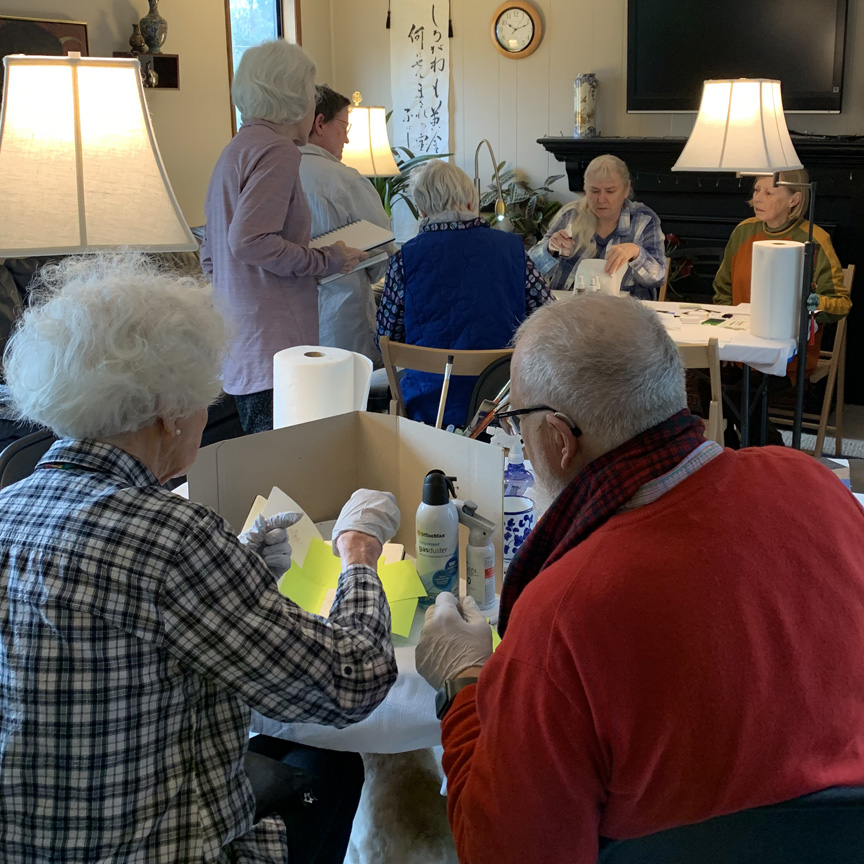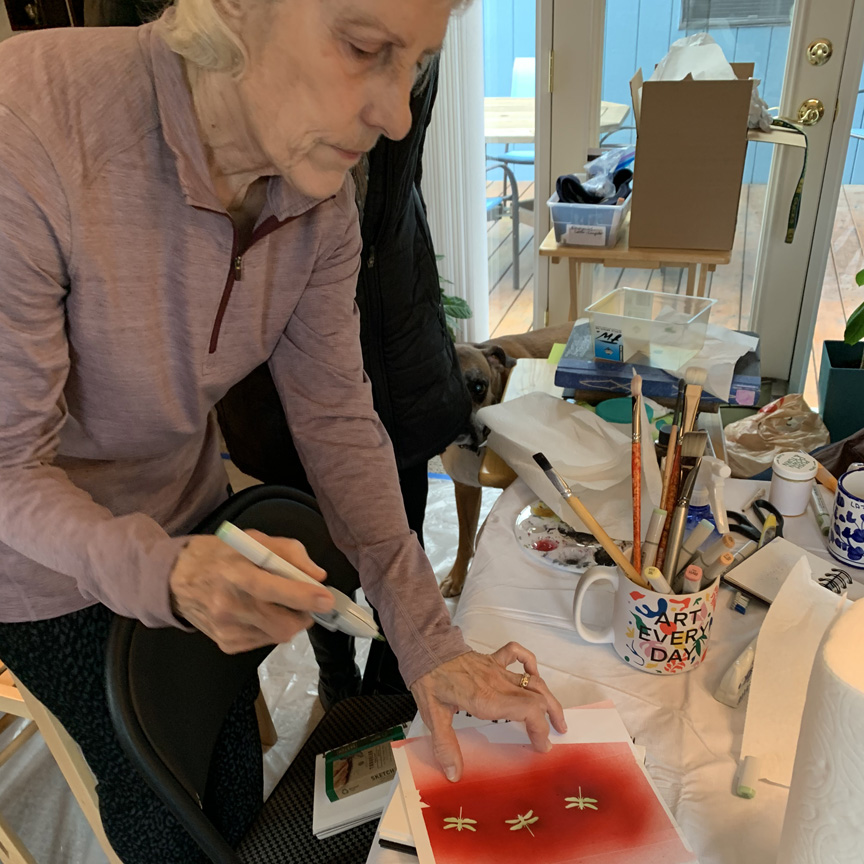 Ken was at the airbrush station – here's Barb So trying her hand at it. The stencil table was just beyond Ken was eagerly utilized.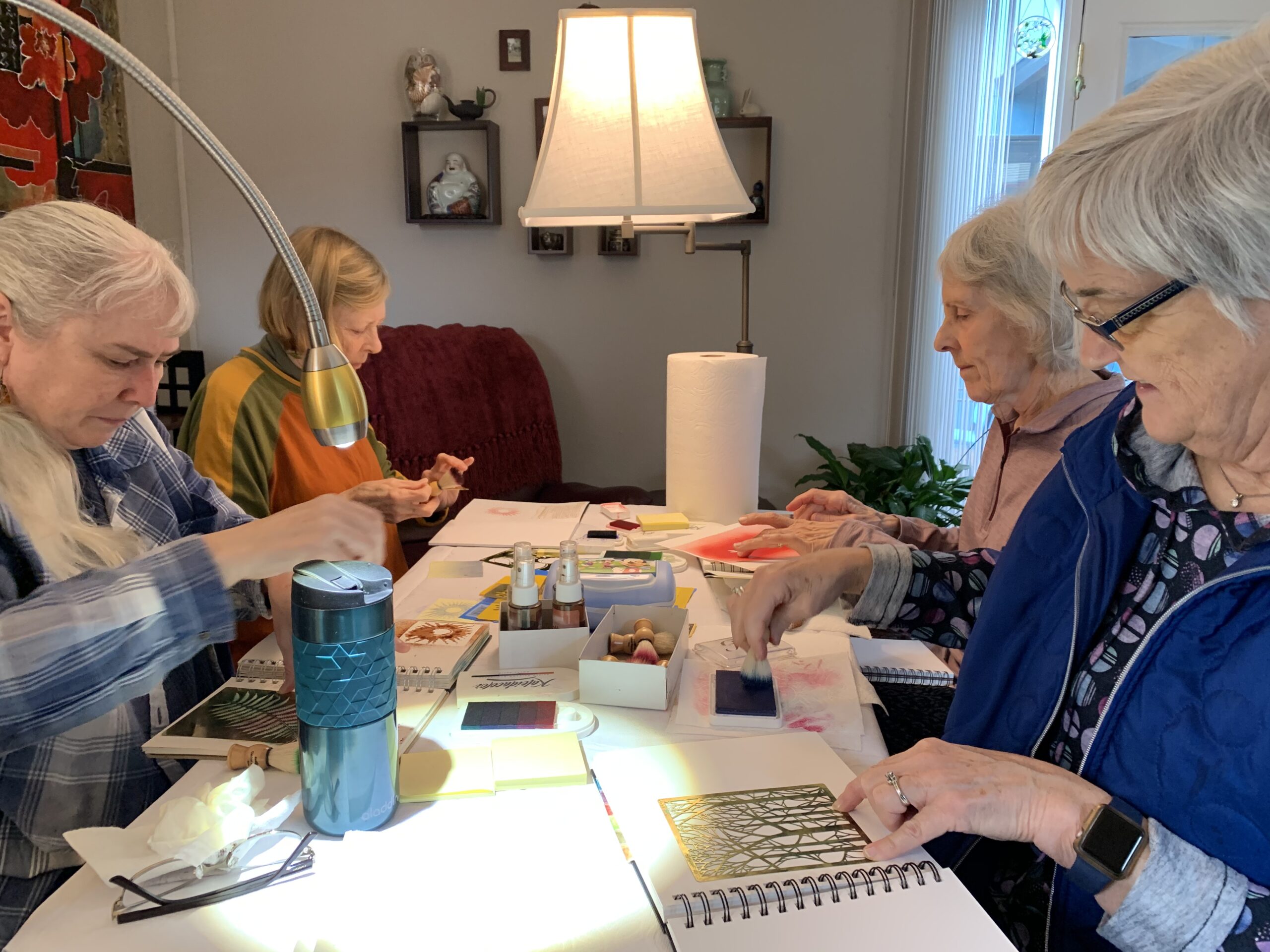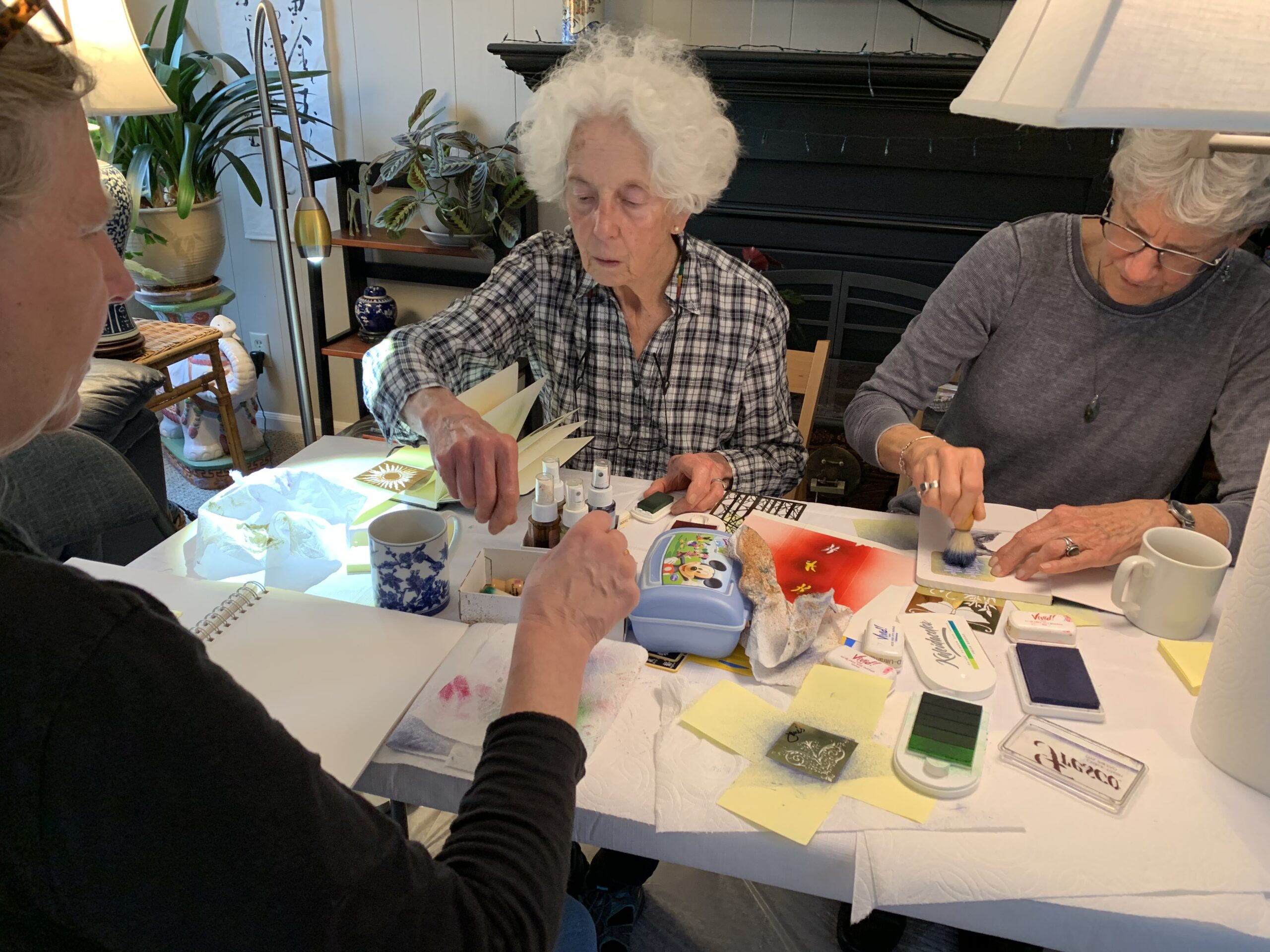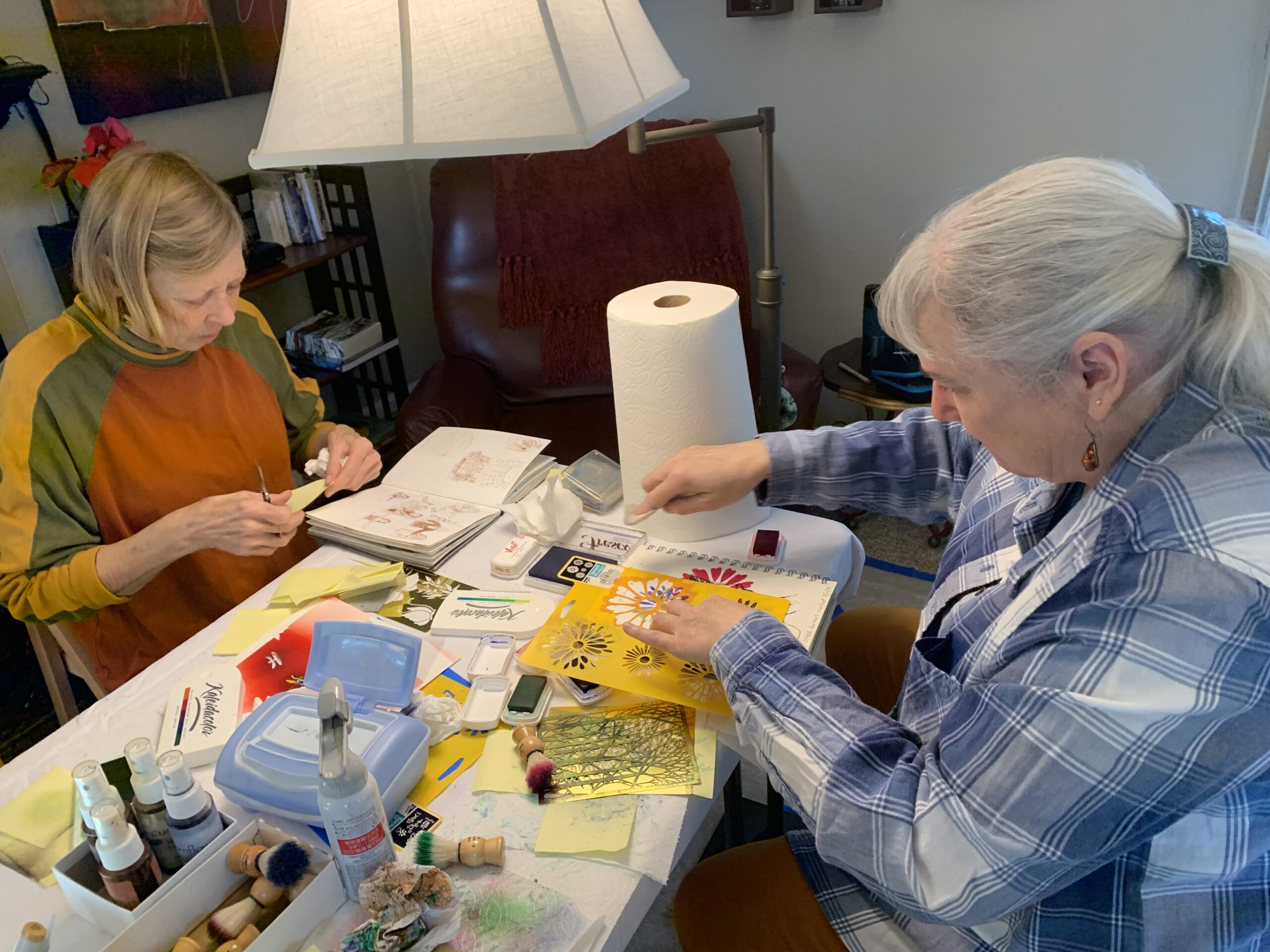 Let's see…apply the ink pad directly, use a brush to stipple the ink through the stencil, a spray bottle, or use Copic markers airbrush…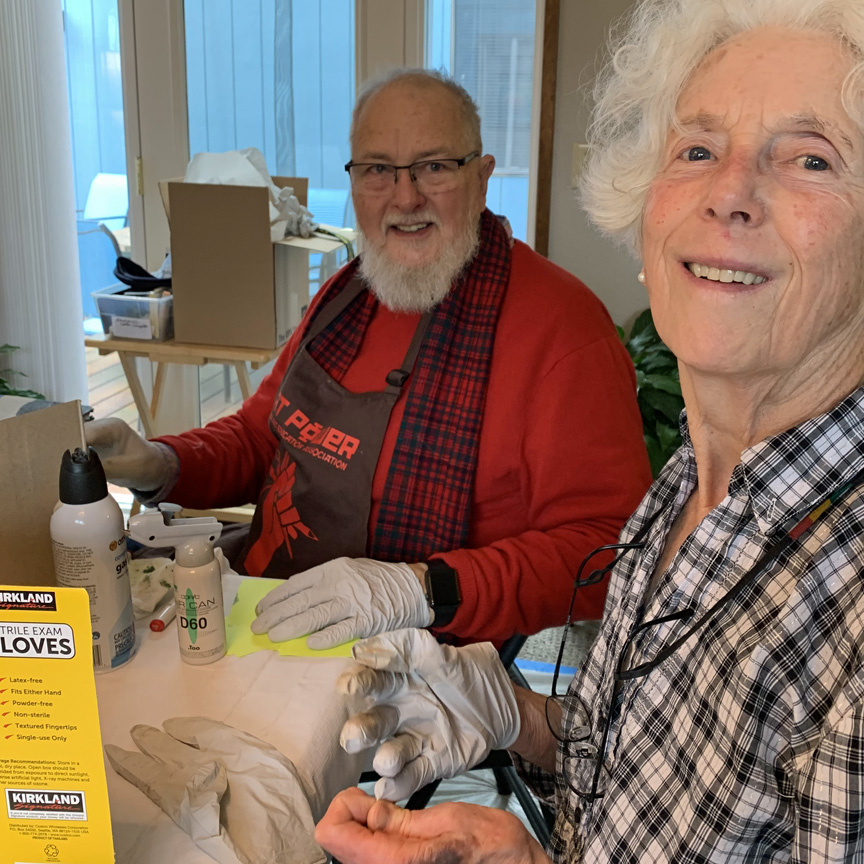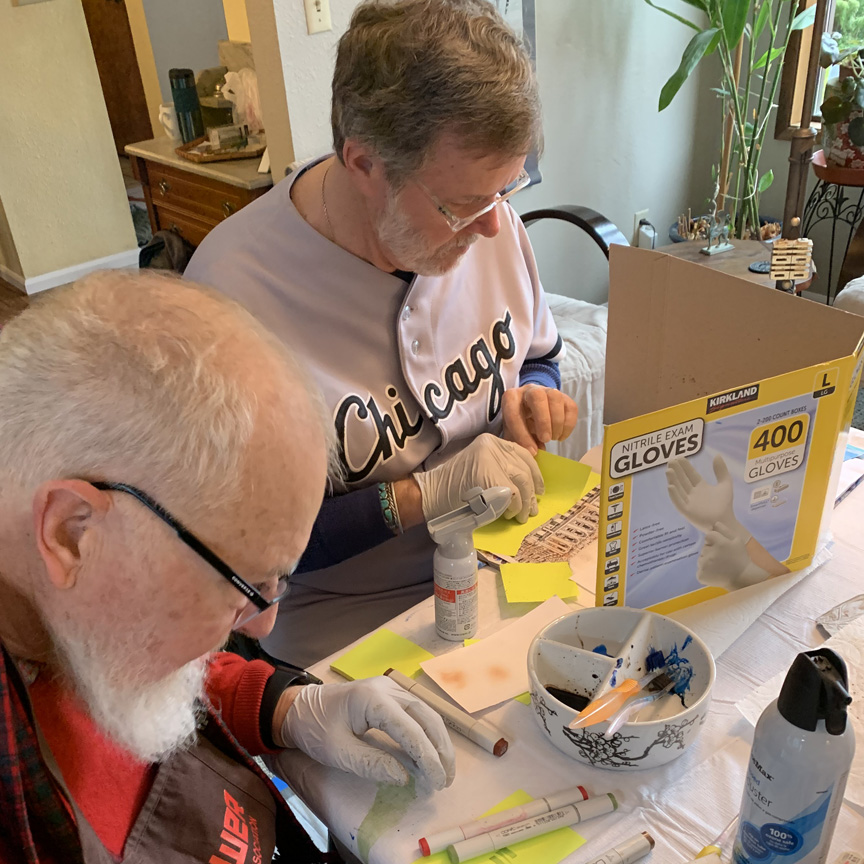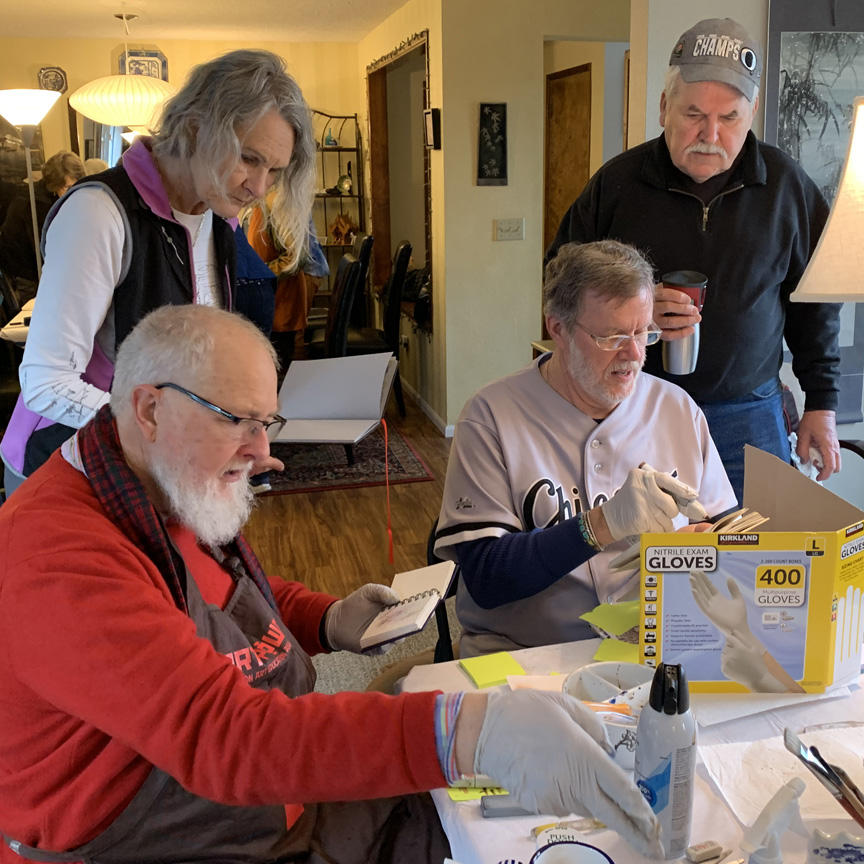 Ken prompts Lynda through her first airbrush experience, then helps Jim mask his sketch for it – Sandy & Bill stop by to observe.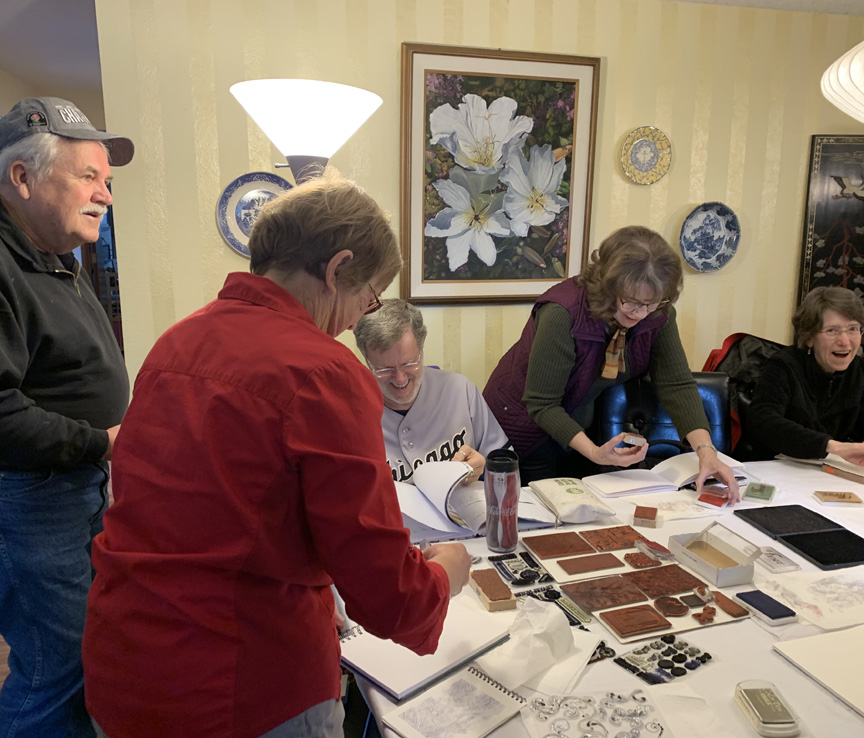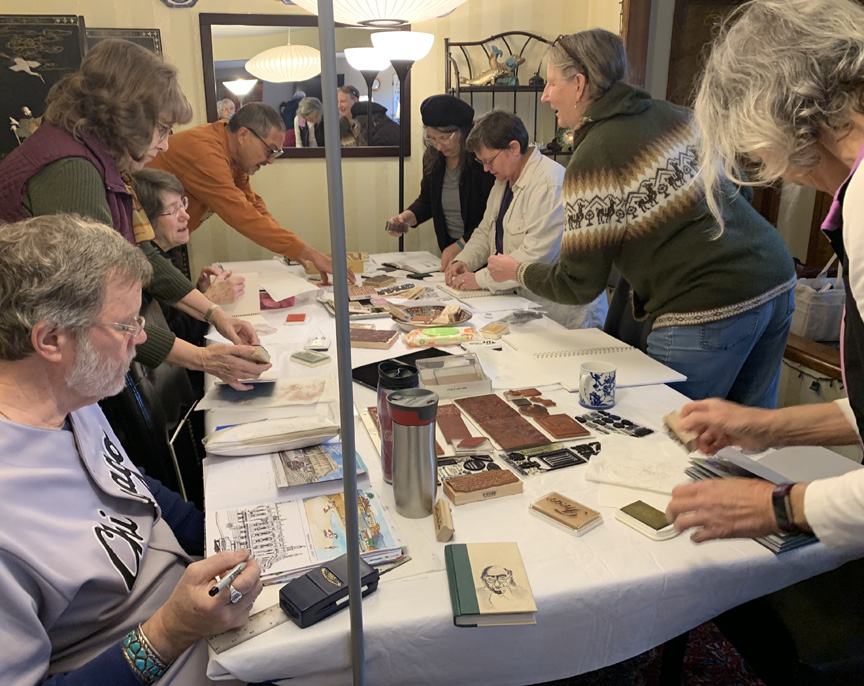 Meanwhile, folks at the rubber stamp station were going wild!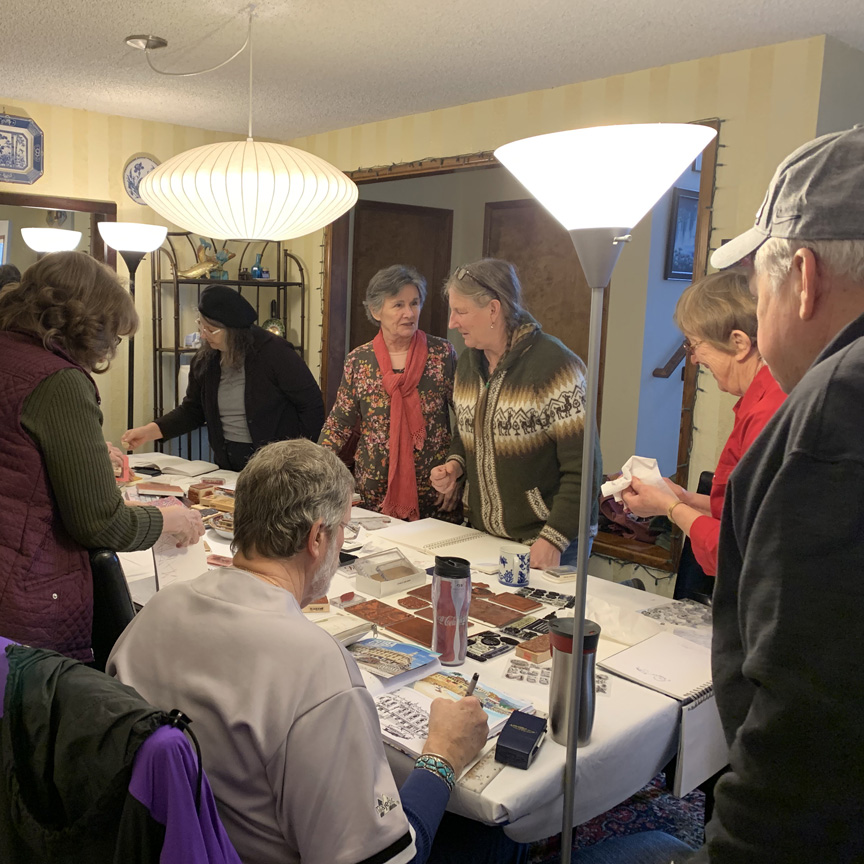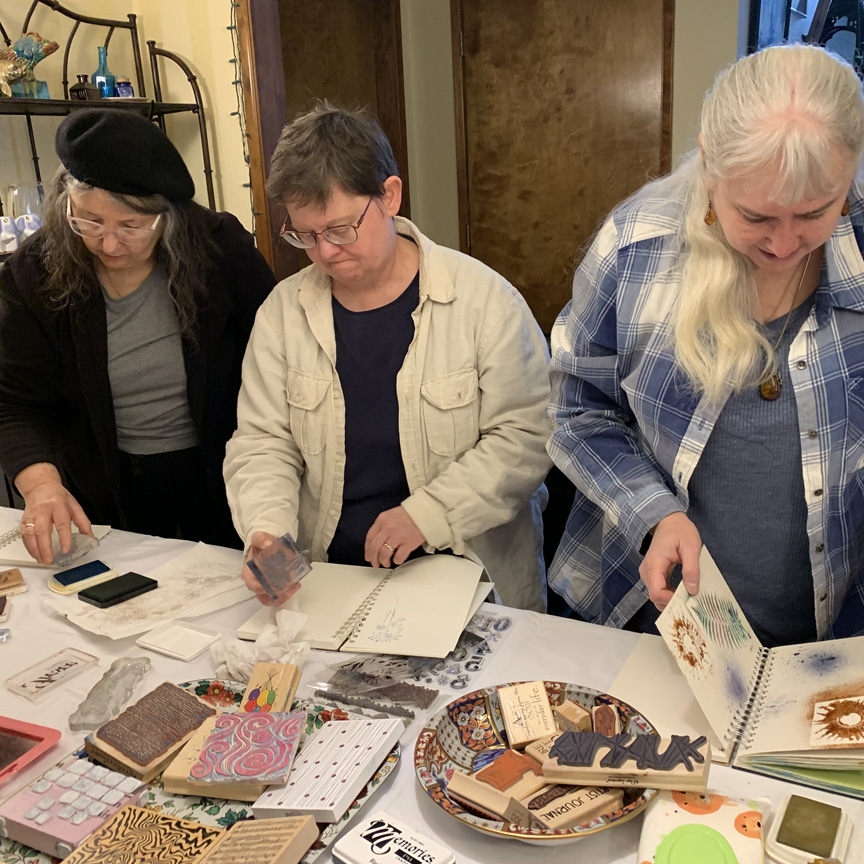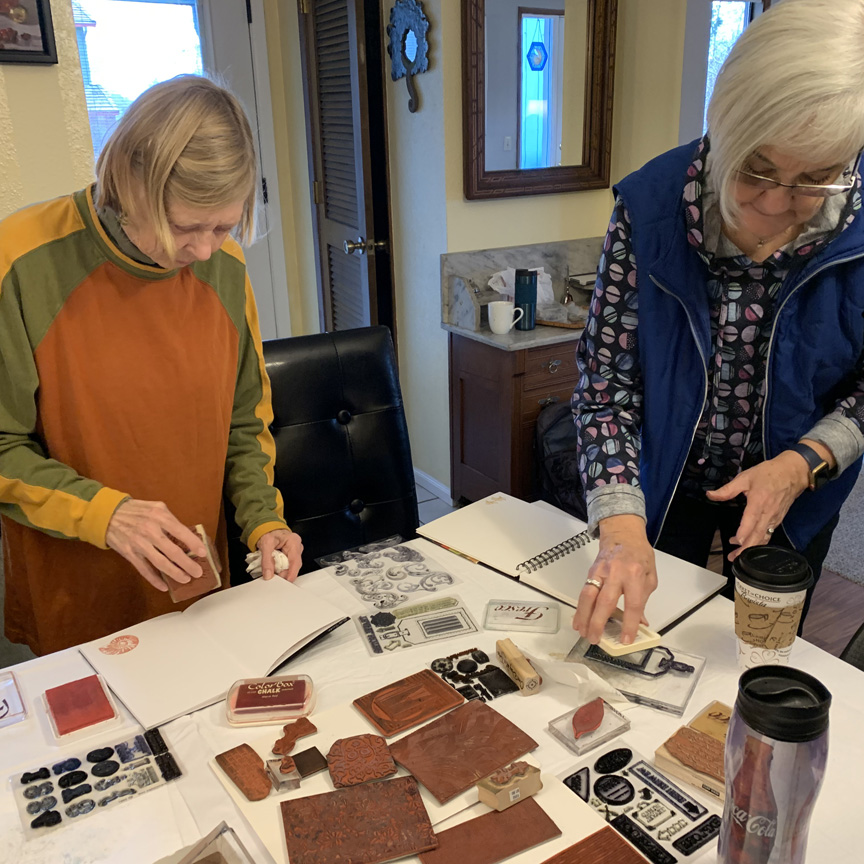 Think they're having fun? The unmounted stamps were new for some, who learned how to peel them off the page & use the blocks.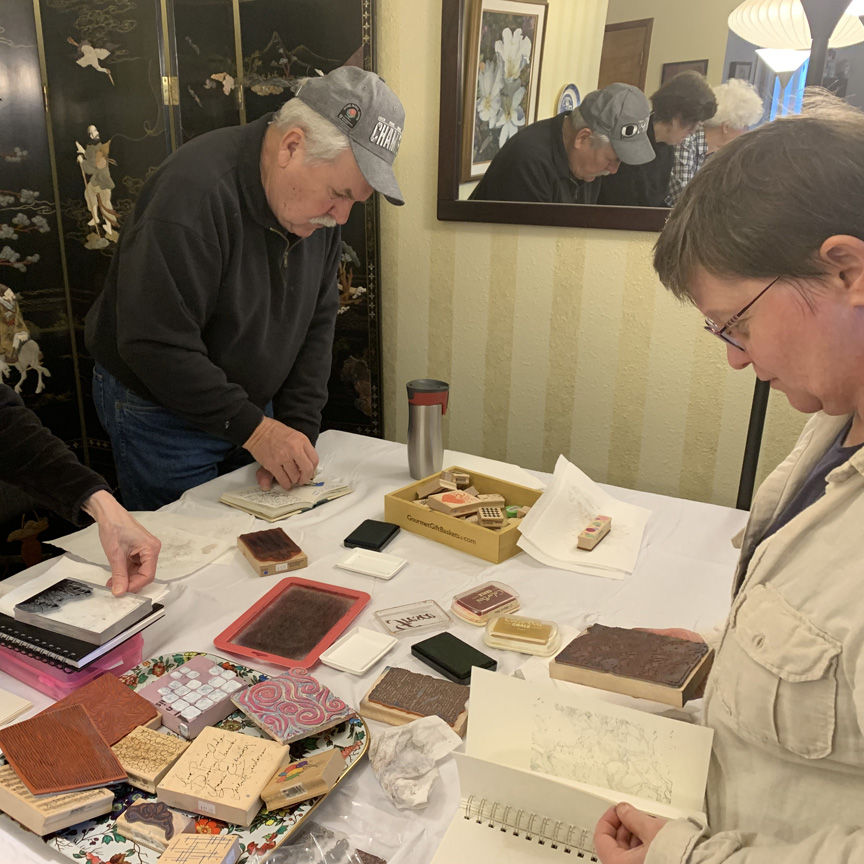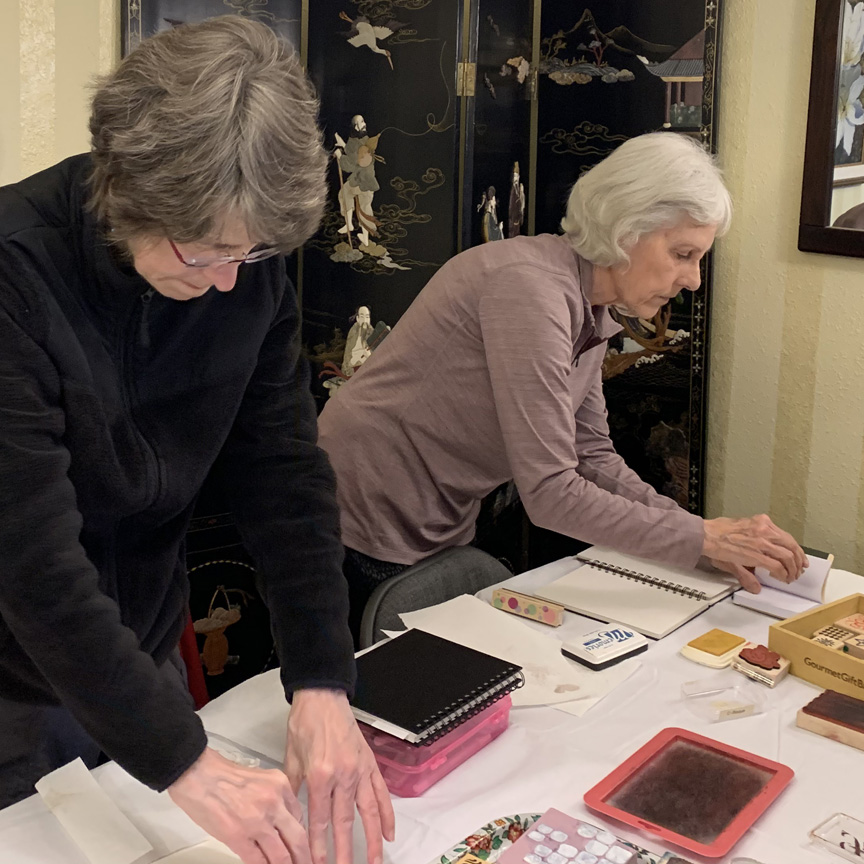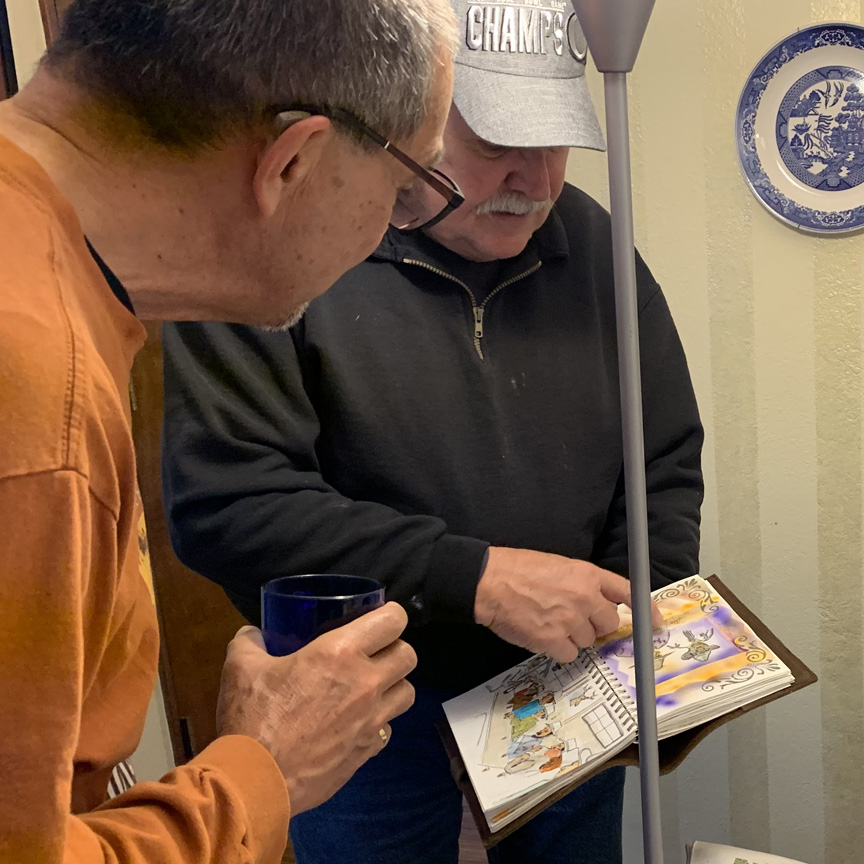 Stamps were chosen with an eye to how sketches would be incorporated later. Bill enjoyed showing Hugh how his turned out.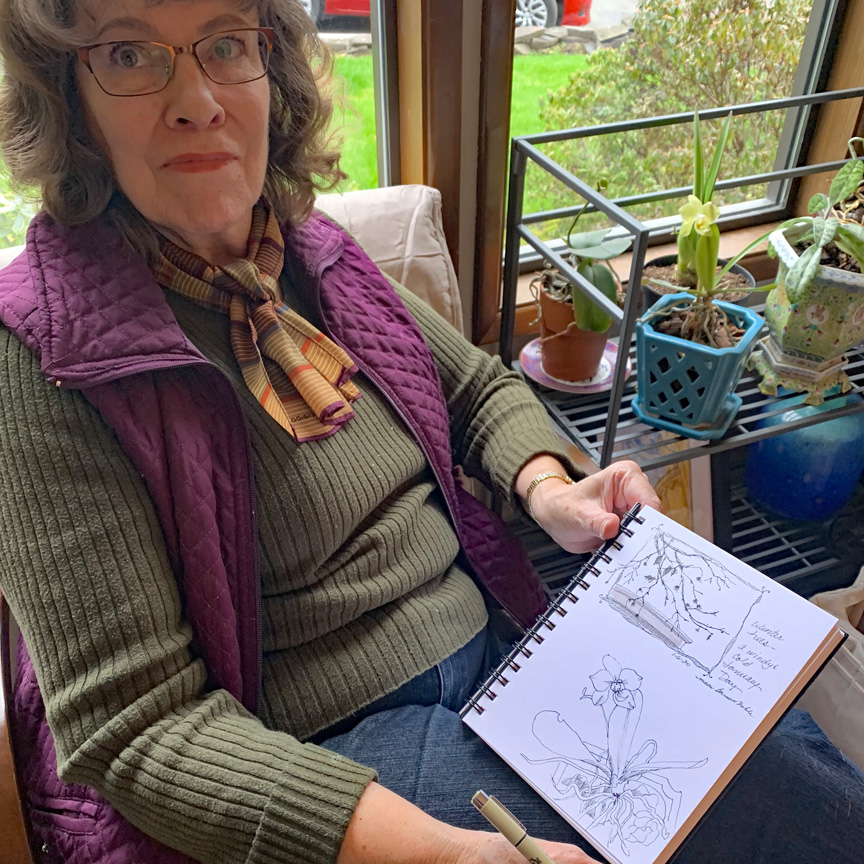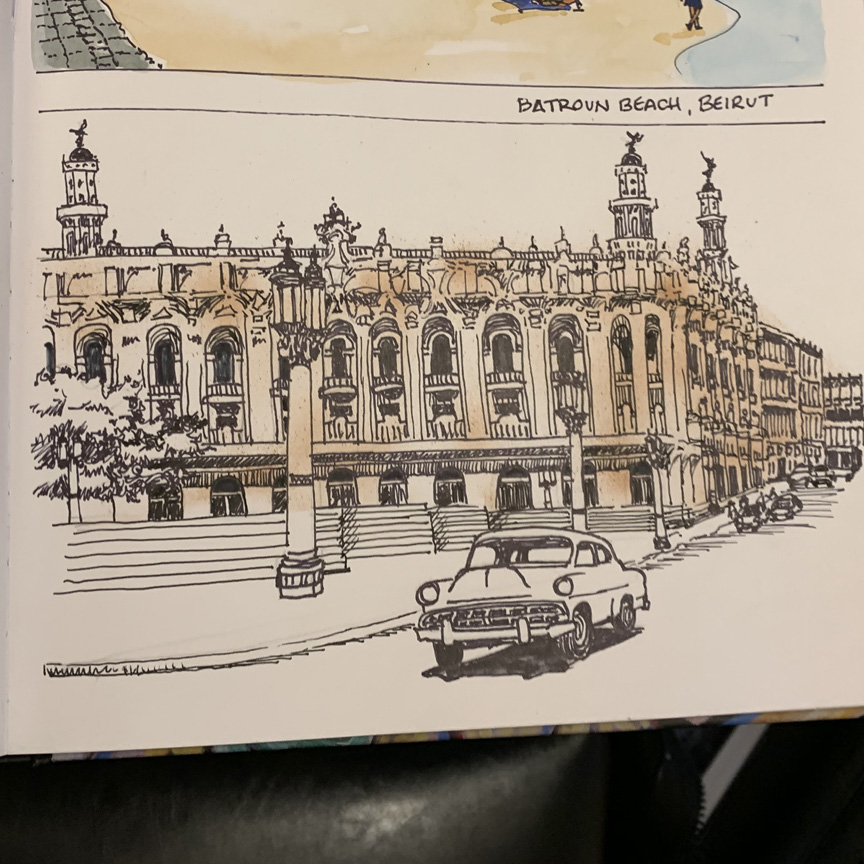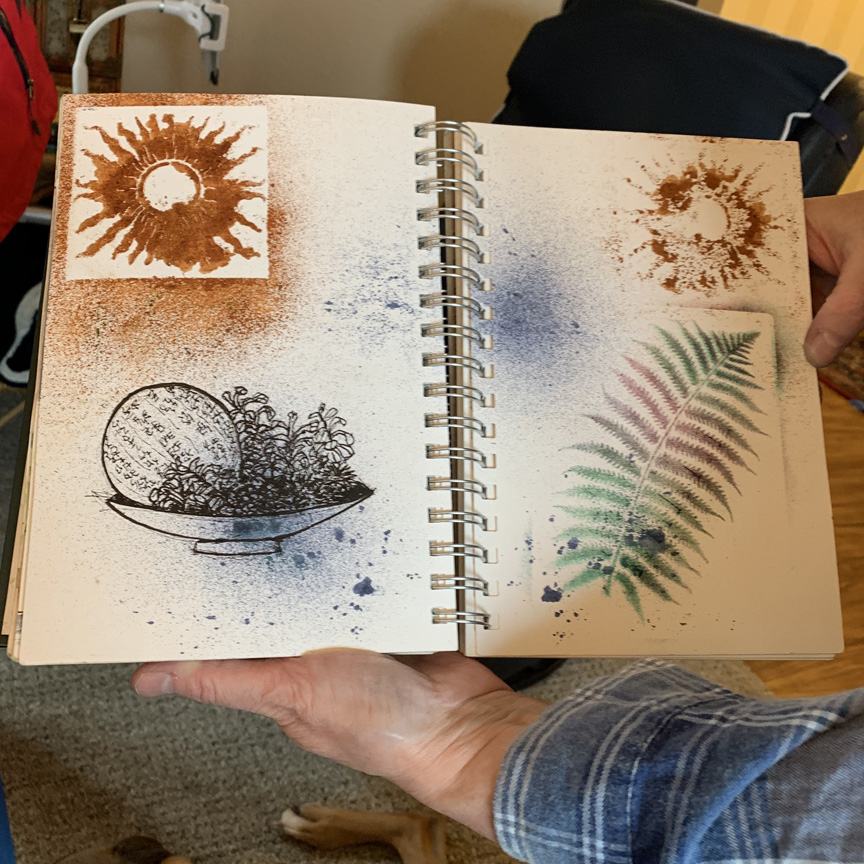 Bev took a moment to just sketch! Jim tried the airbrush on his architecture sketch. Danita sketched, & used a spray with stencil.
The dogs may have felt a bit neglected, but the rest of us had a good time!