Oakway Mall Courtyard, Eugene, OR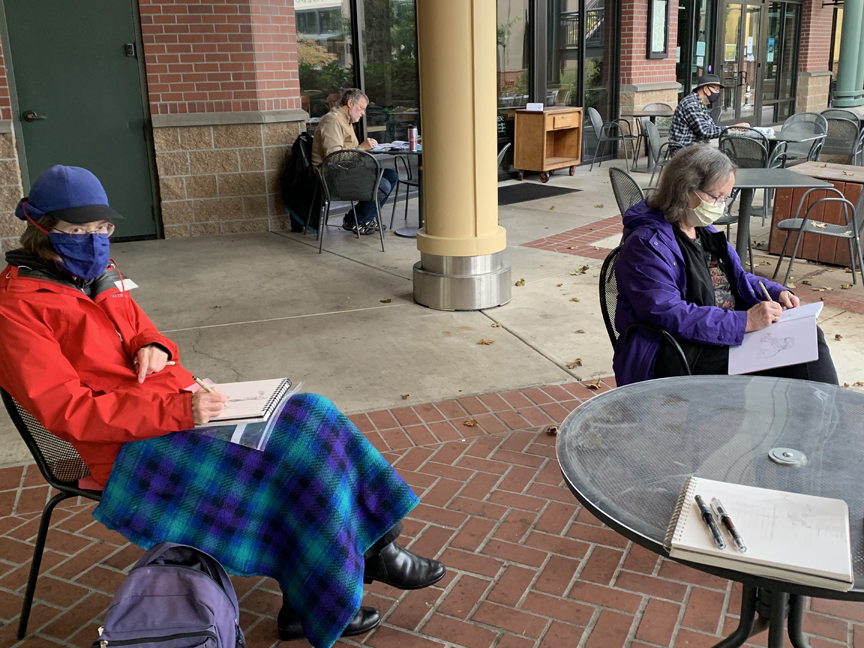 Tucked away under the overhang: Peggy, Jim, Marsha, & Ken. Jane was doing camera work, her sketchbook lower right.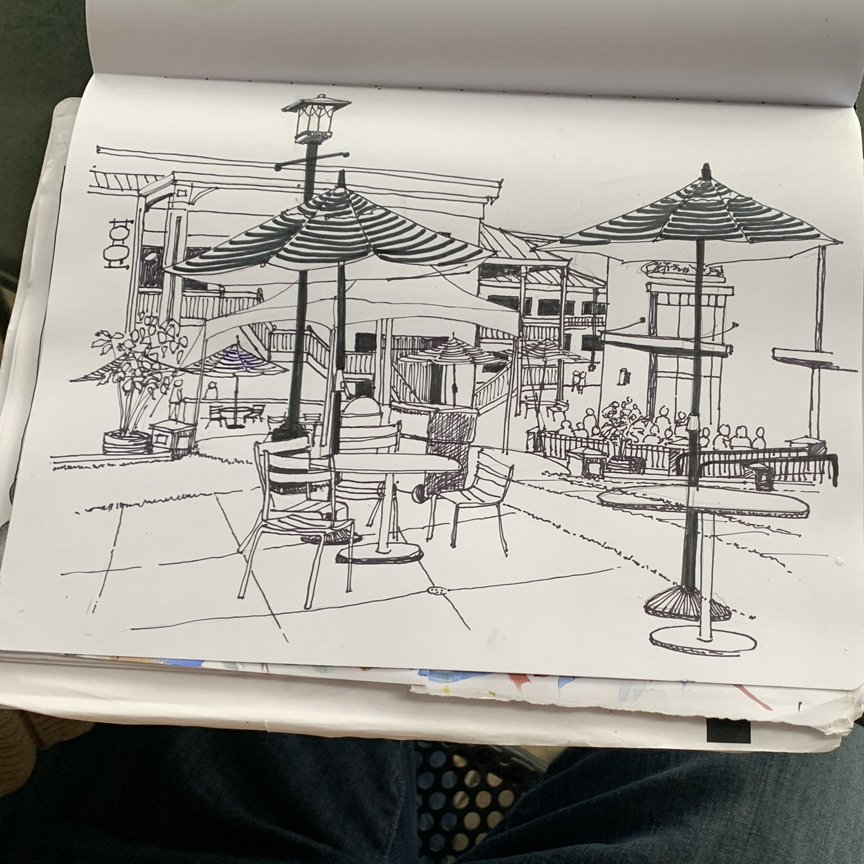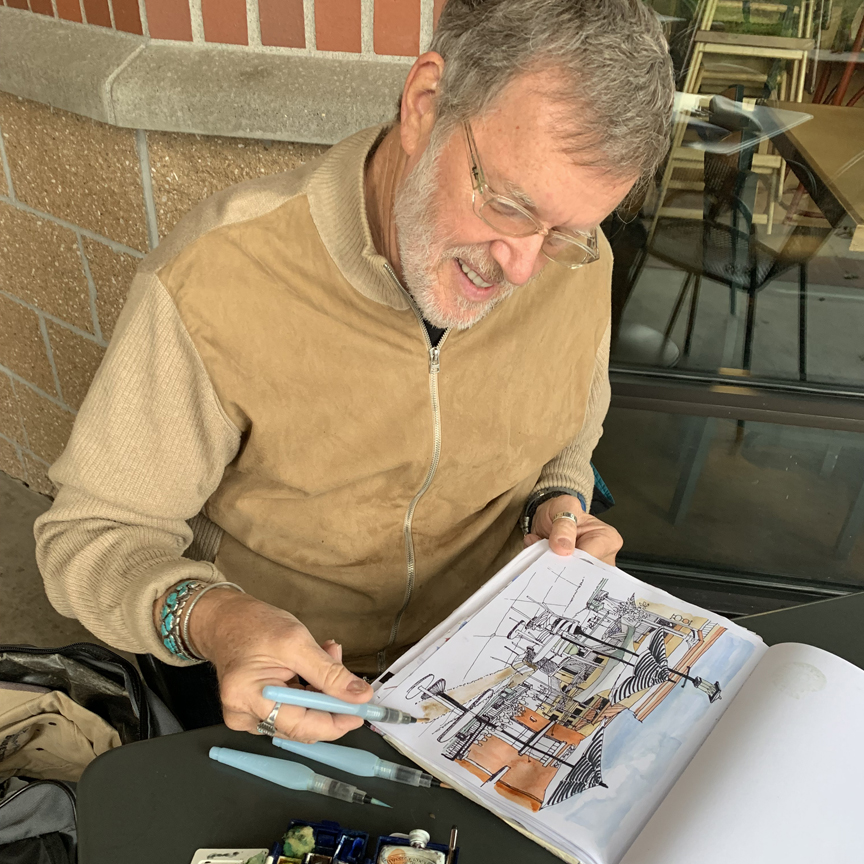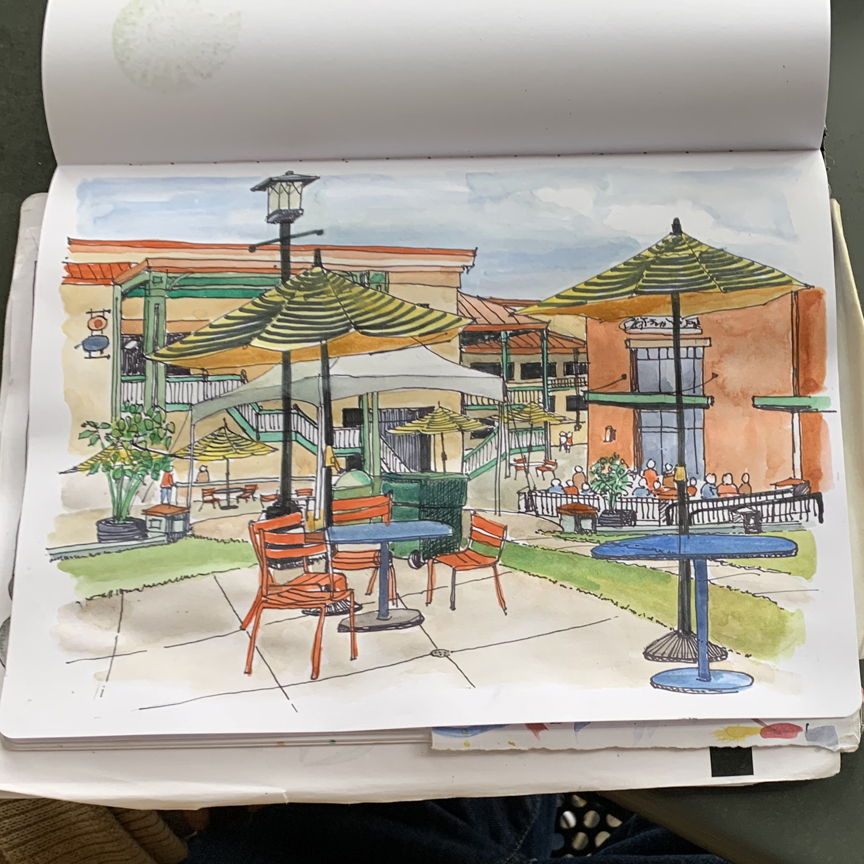 Here's where Jim left off last week, and here he goes with water color! It's such a warm lively sketch, makes you want to be there!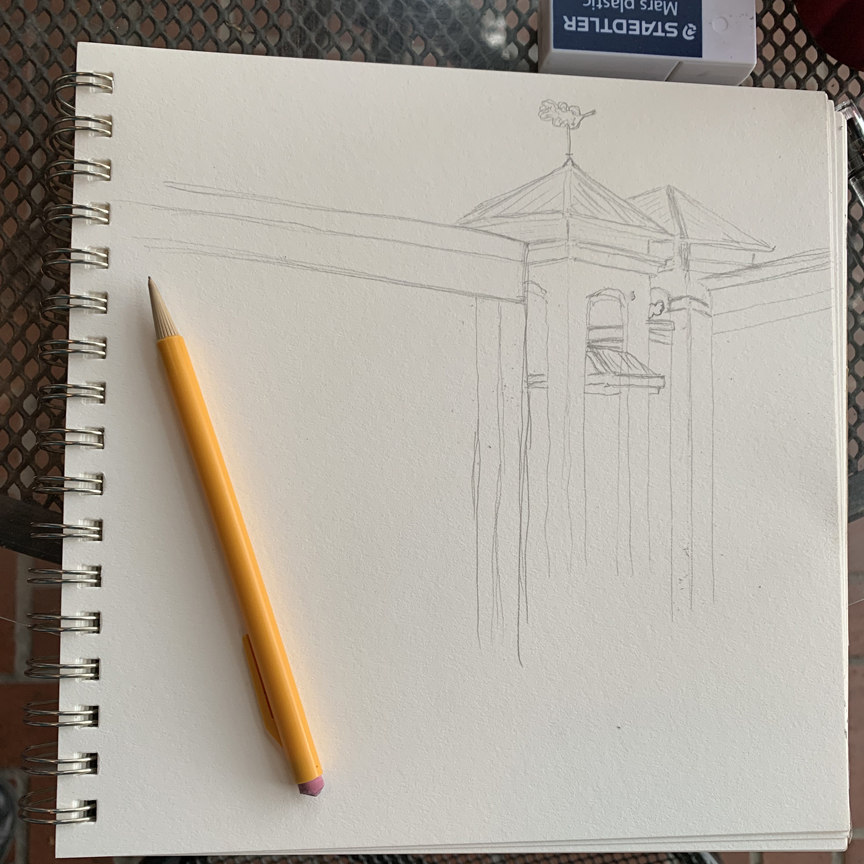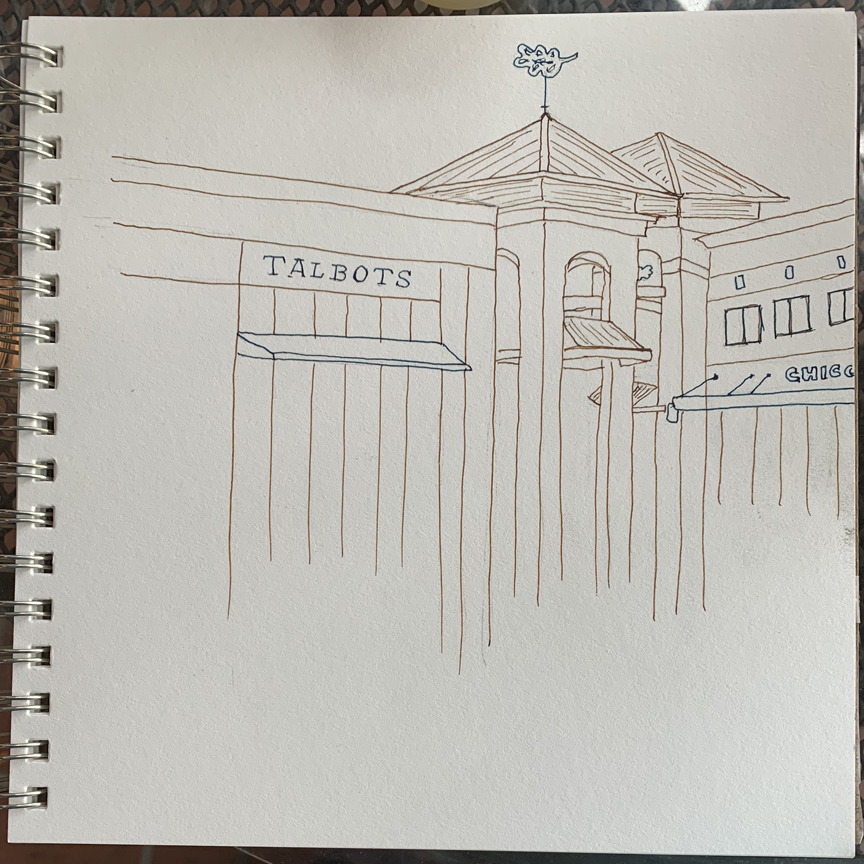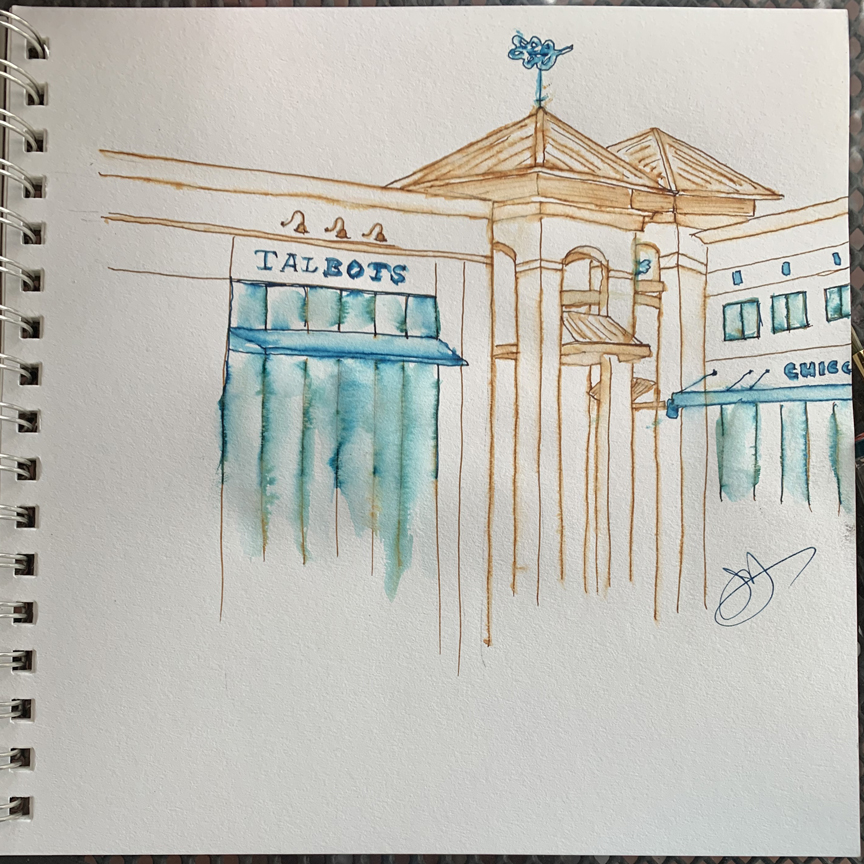 Jane got intrigued by the tower construction, & since she was using water-soluble ink, she just couldn't leave well enough alone.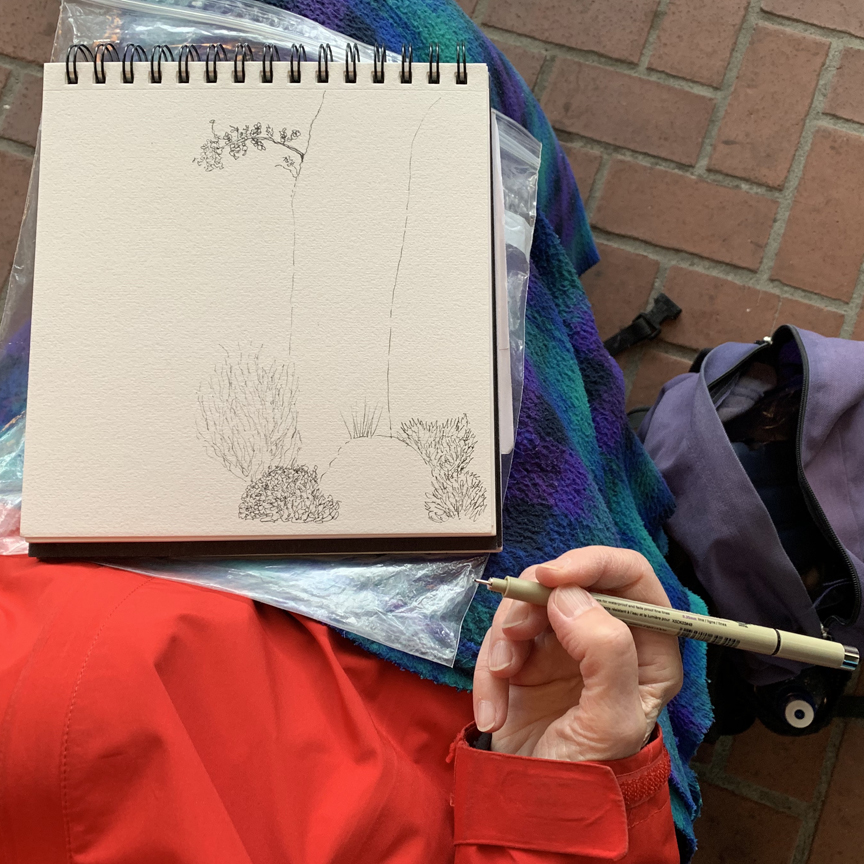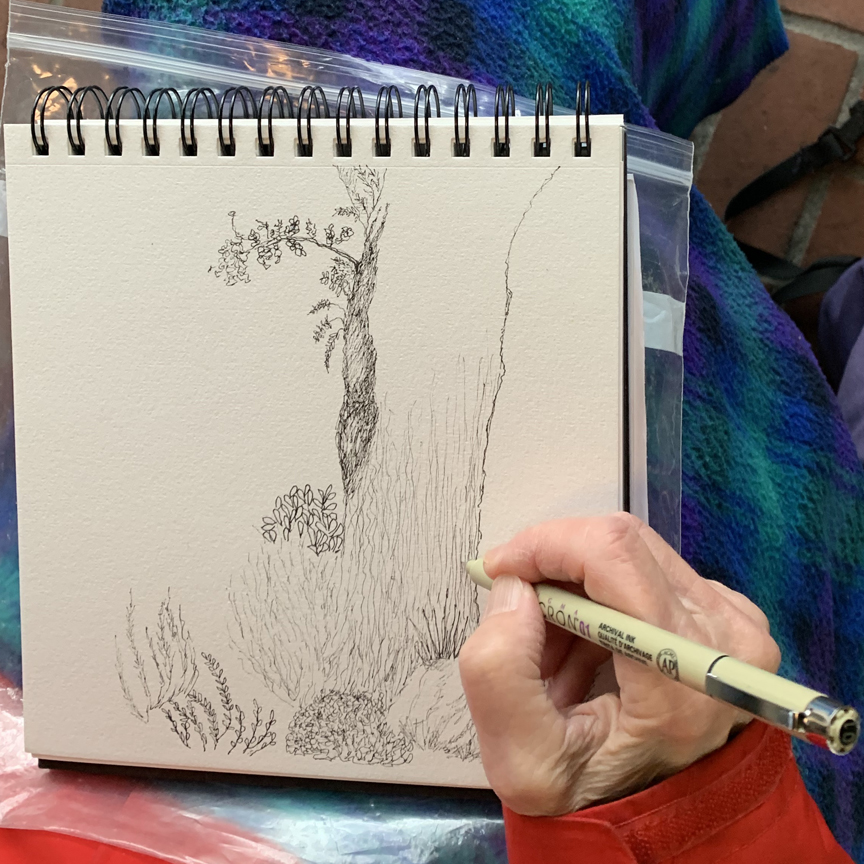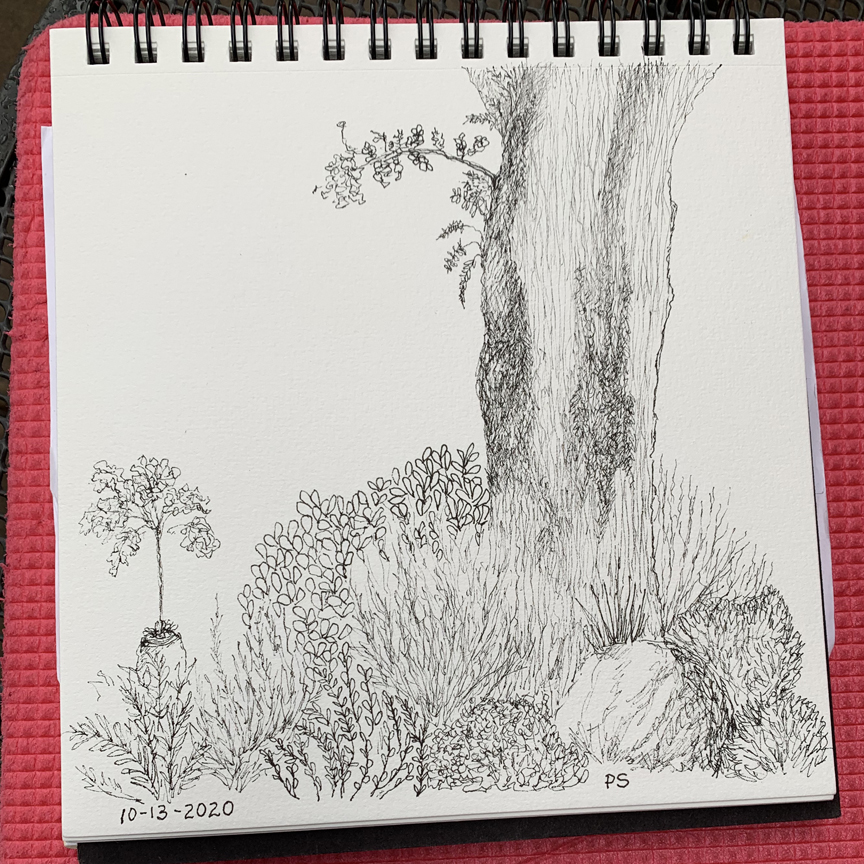 Peggy's eye was caught by the gnarly tree and surrounds, which she captured completely in ink (as is fitting for "Inktober").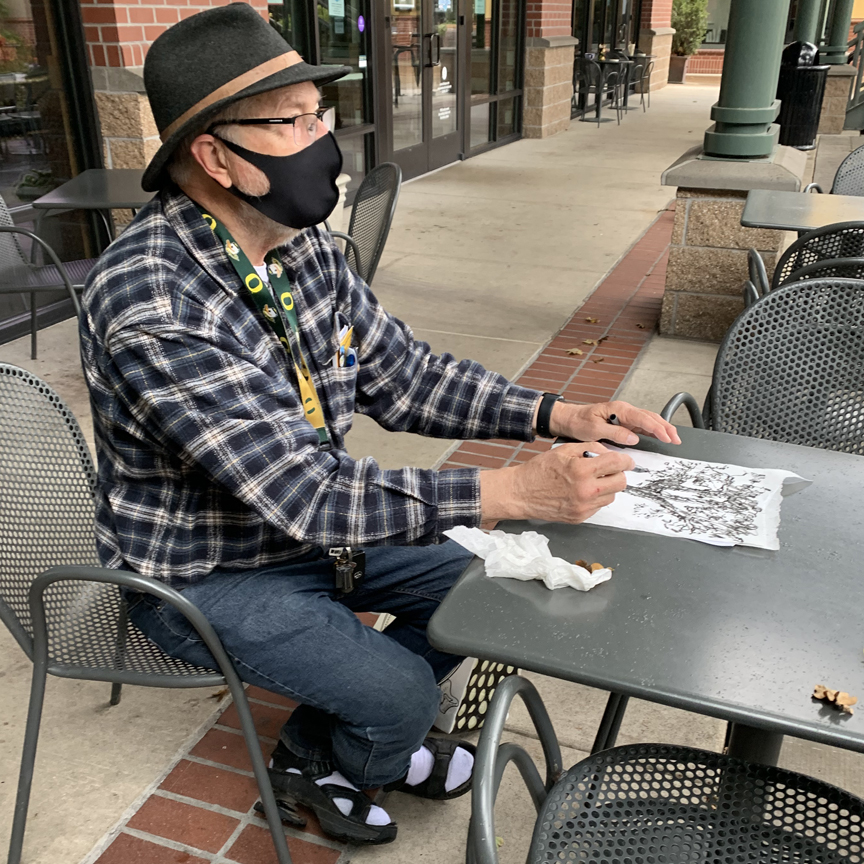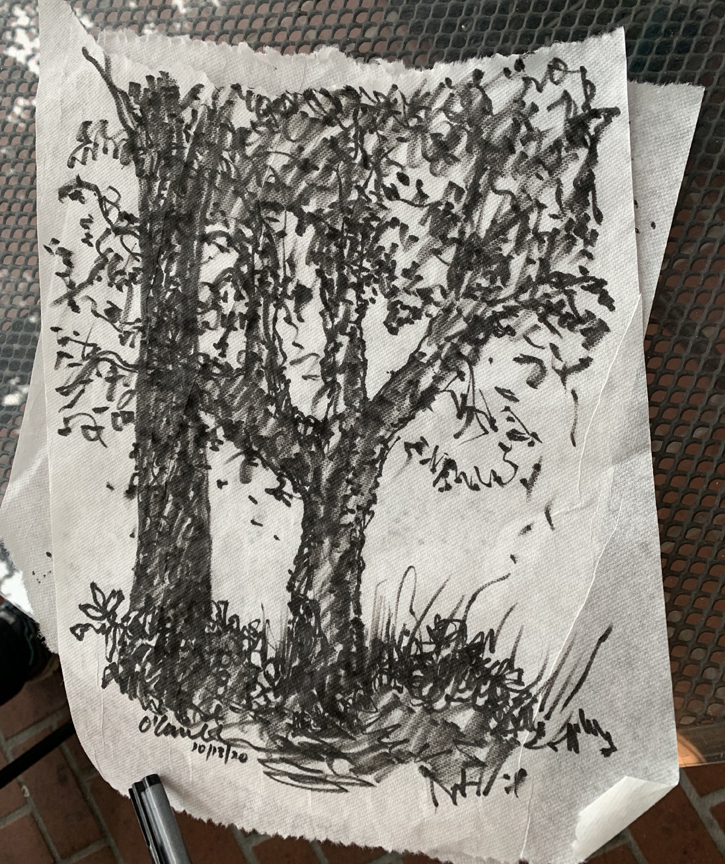 Ken's so resourceful – here he uses a paper towel for an ink brush sketch of one of the oak trees. It absorbs ink fast, so he moved fast!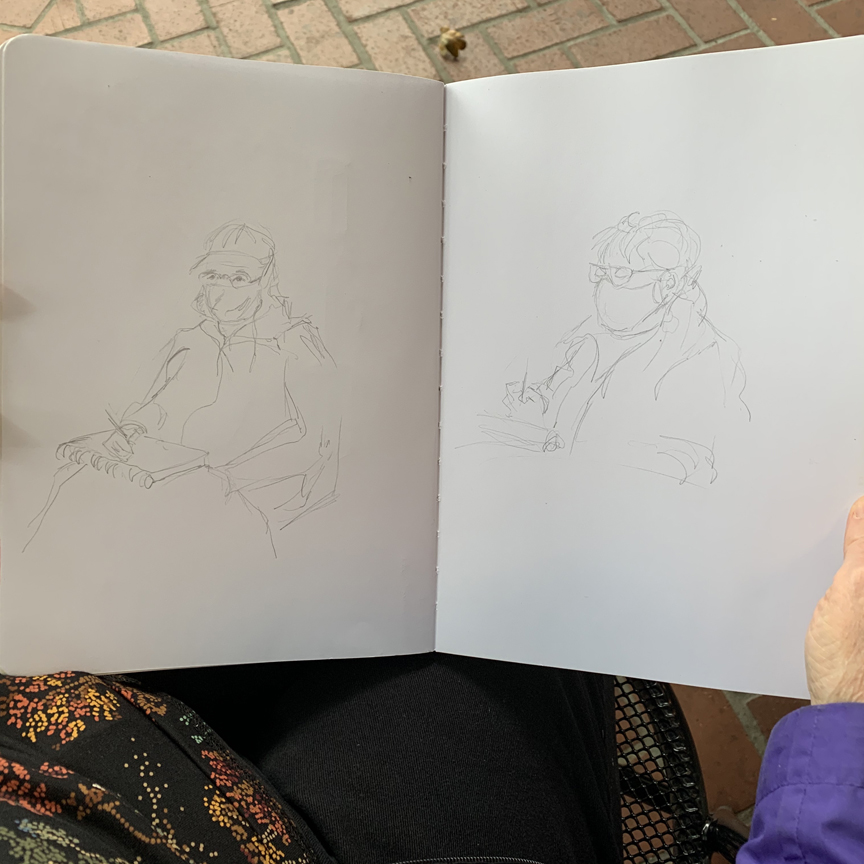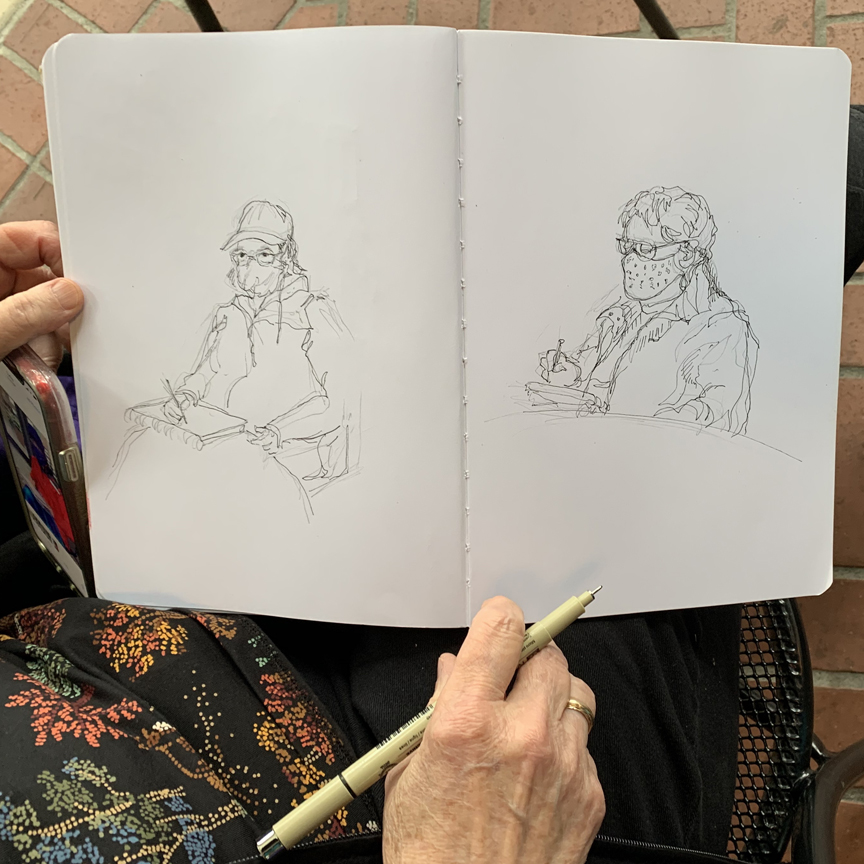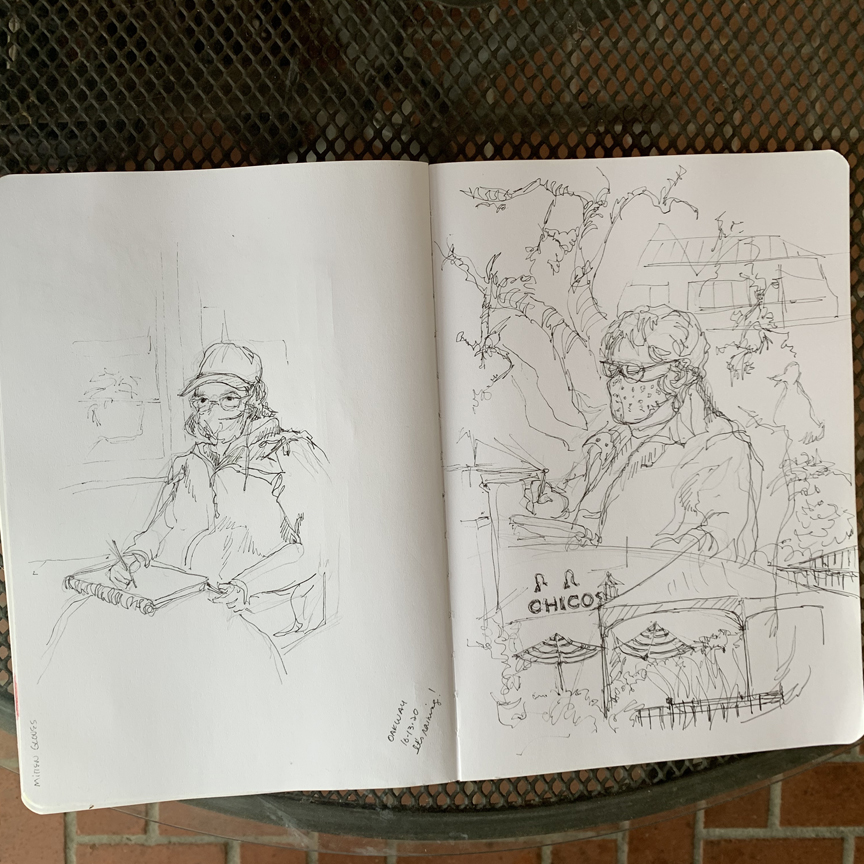 Marsha started sketching the masked sketchers, then really had fun putting little vignettes of context on the pages, too. Take a look!