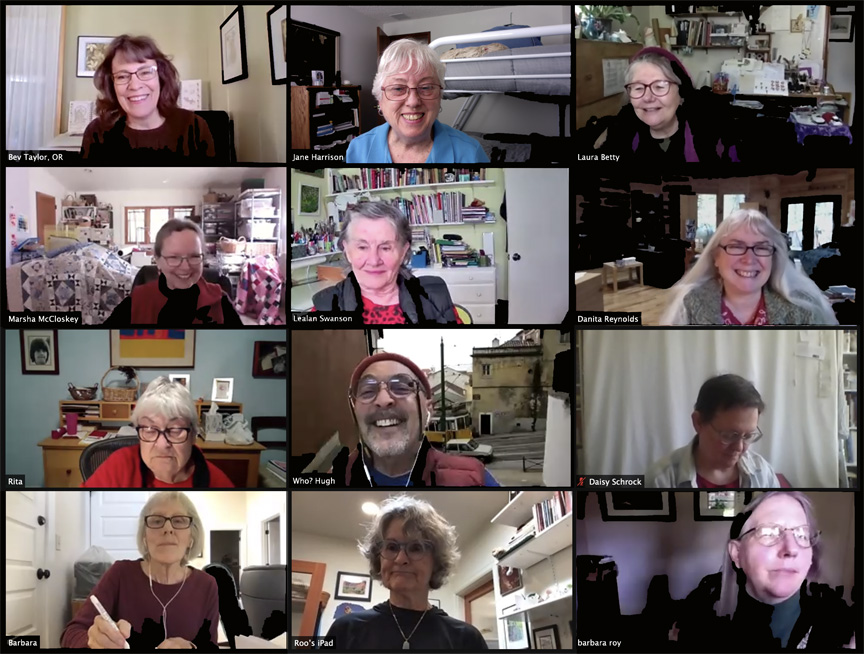 Bev, Jane, Laura, Marsha, Lealan (here with us taking a break from home remodeling), Danita, Rita, Hugh, Daisy, BarbSo, Sandy, Bitty.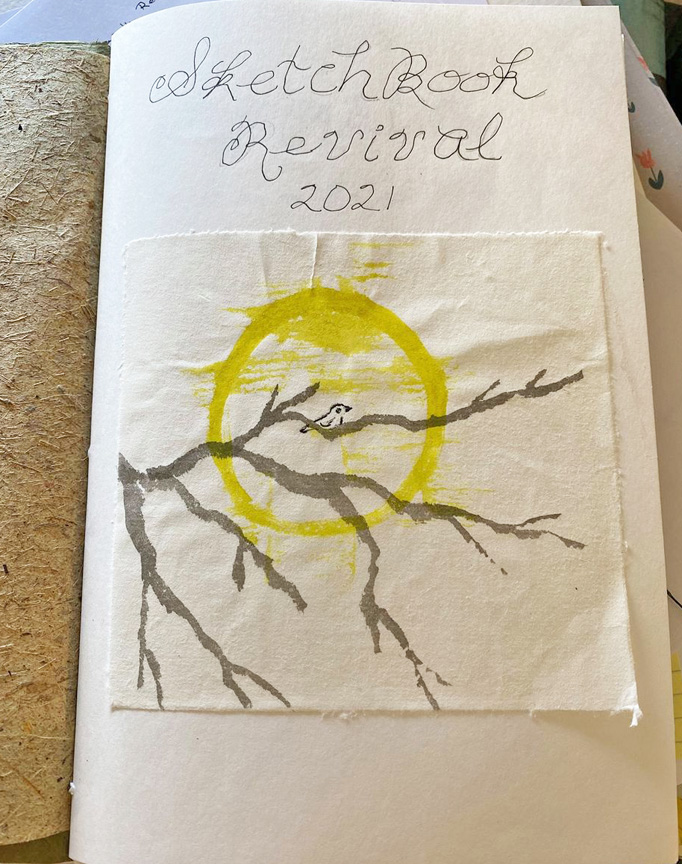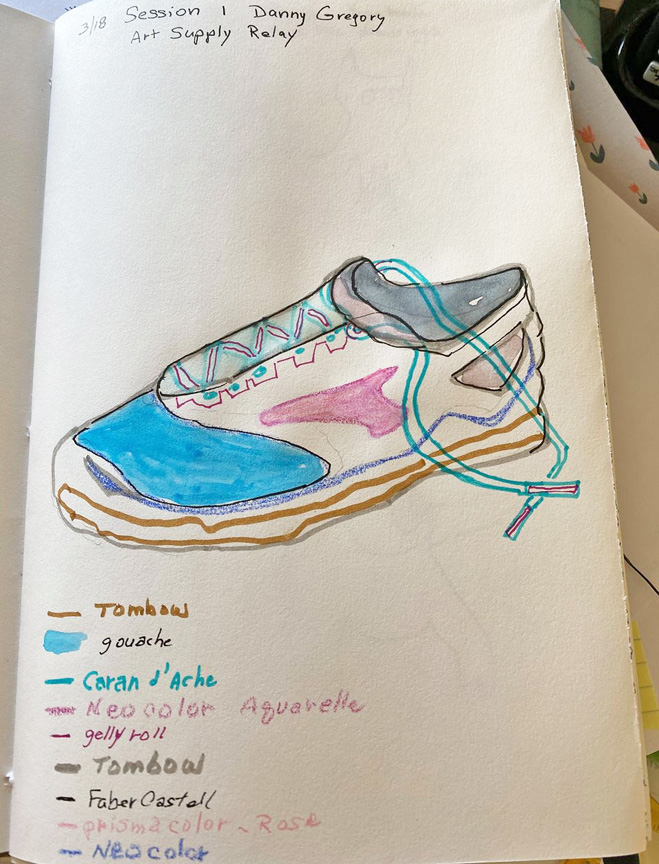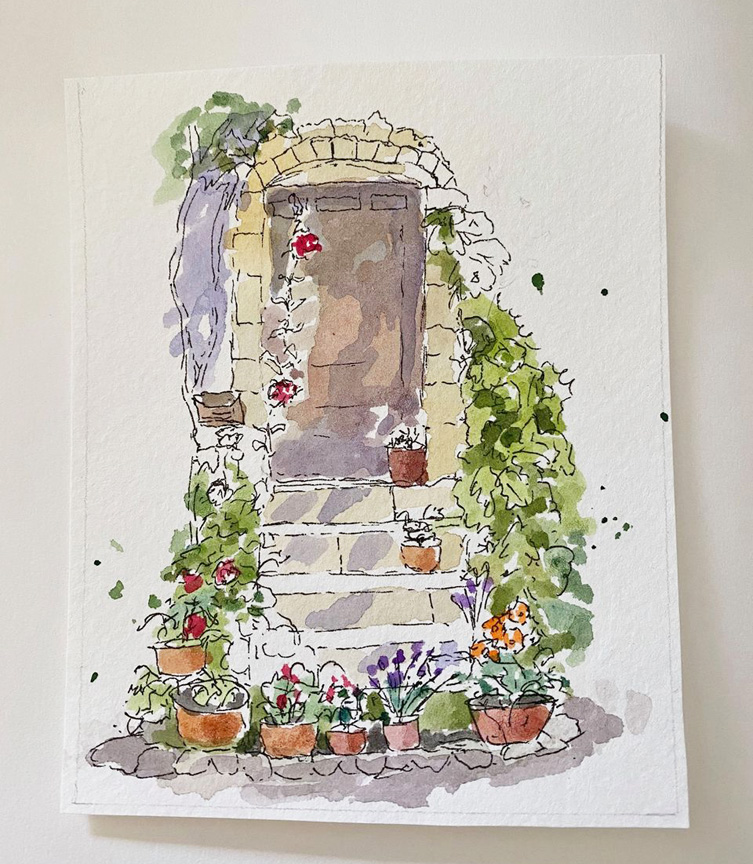 Barb So is one of several of us participating in Sketchbook Revival. She even made her own sketchbook! Lots of skills taught here. Wow.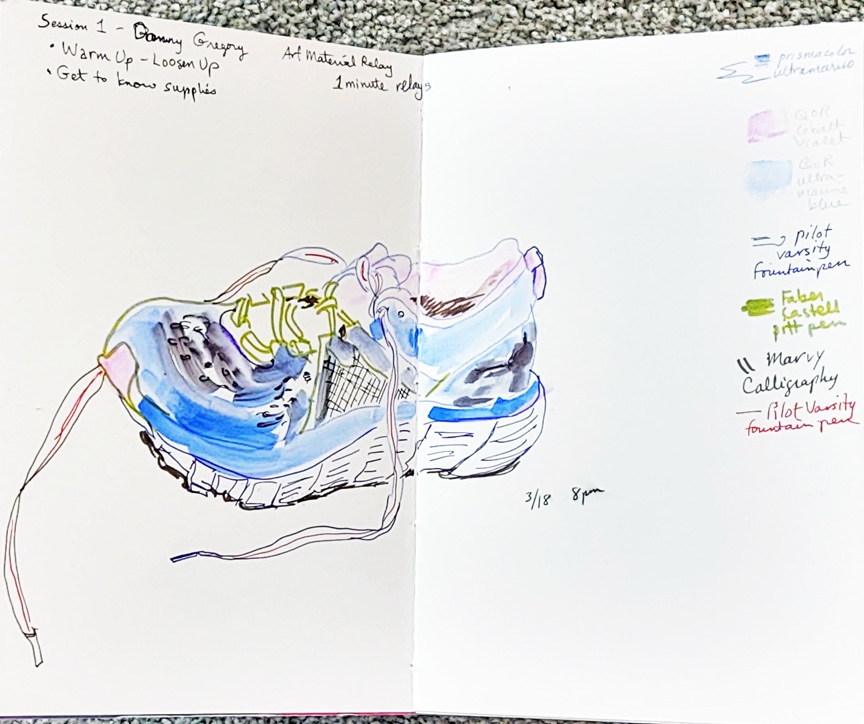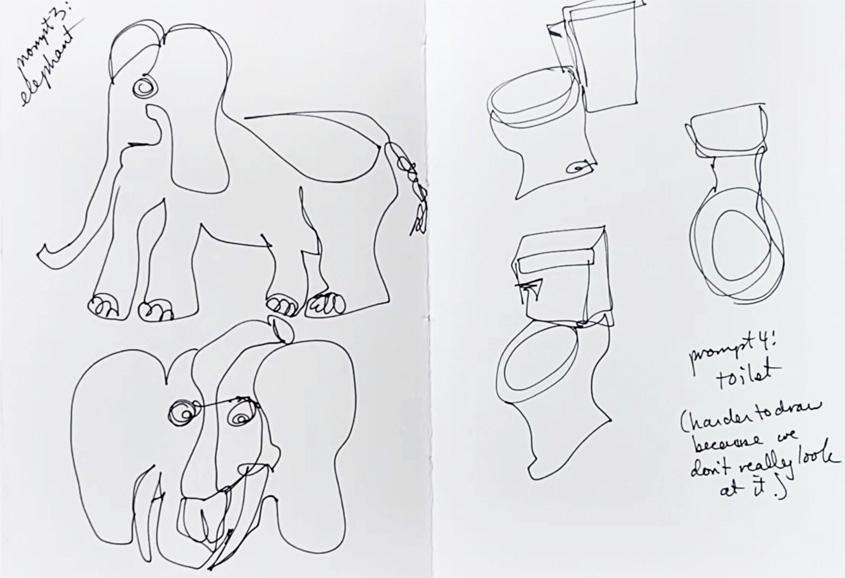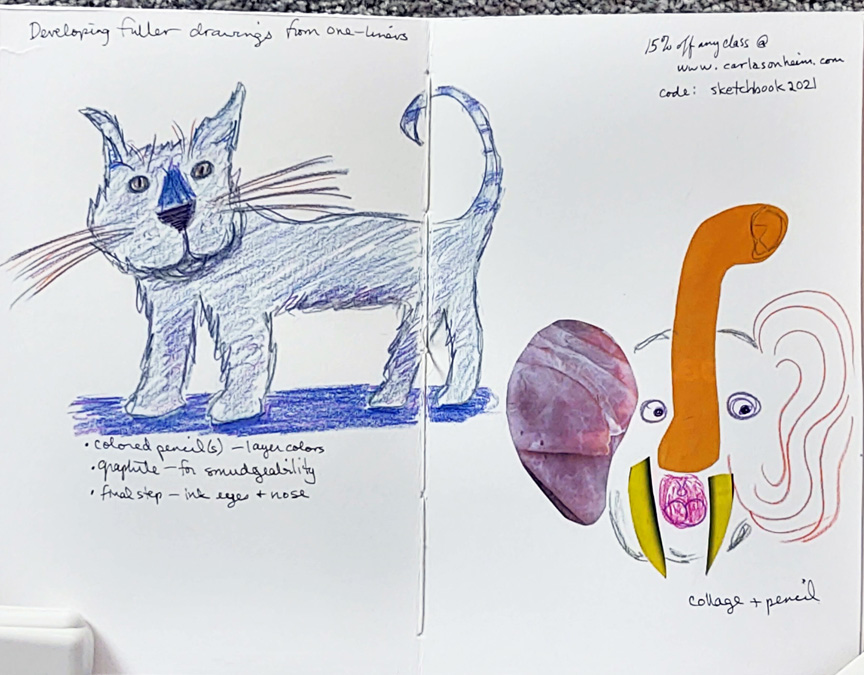 Daisy did the shoe exercise, too, as well as the "one continuous line" and then took it the extra step by making further art from them.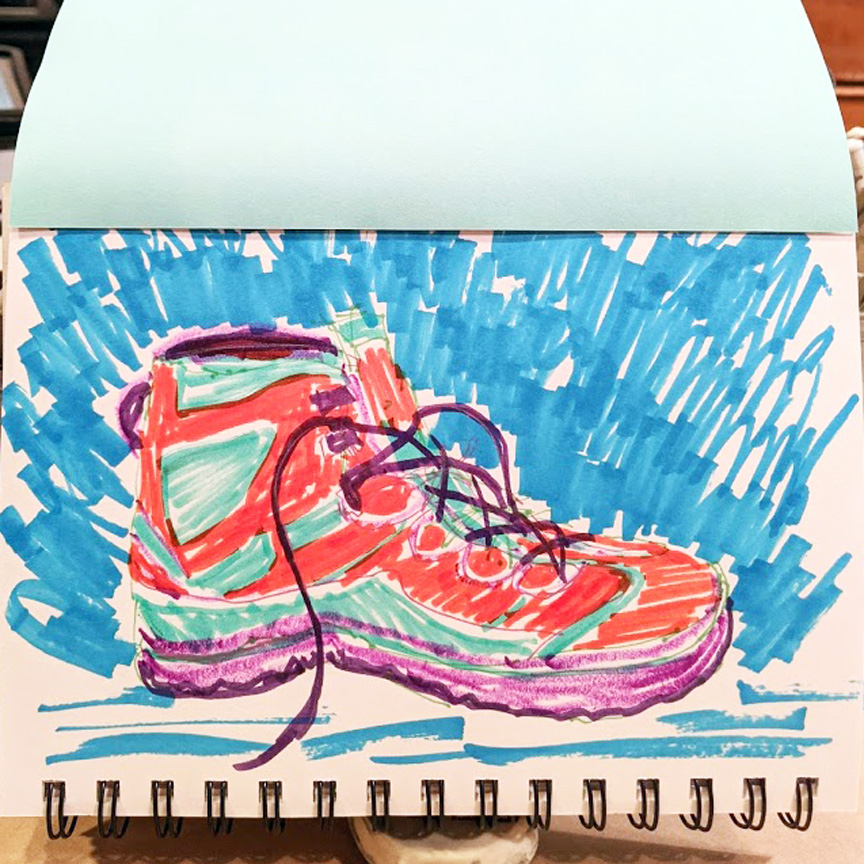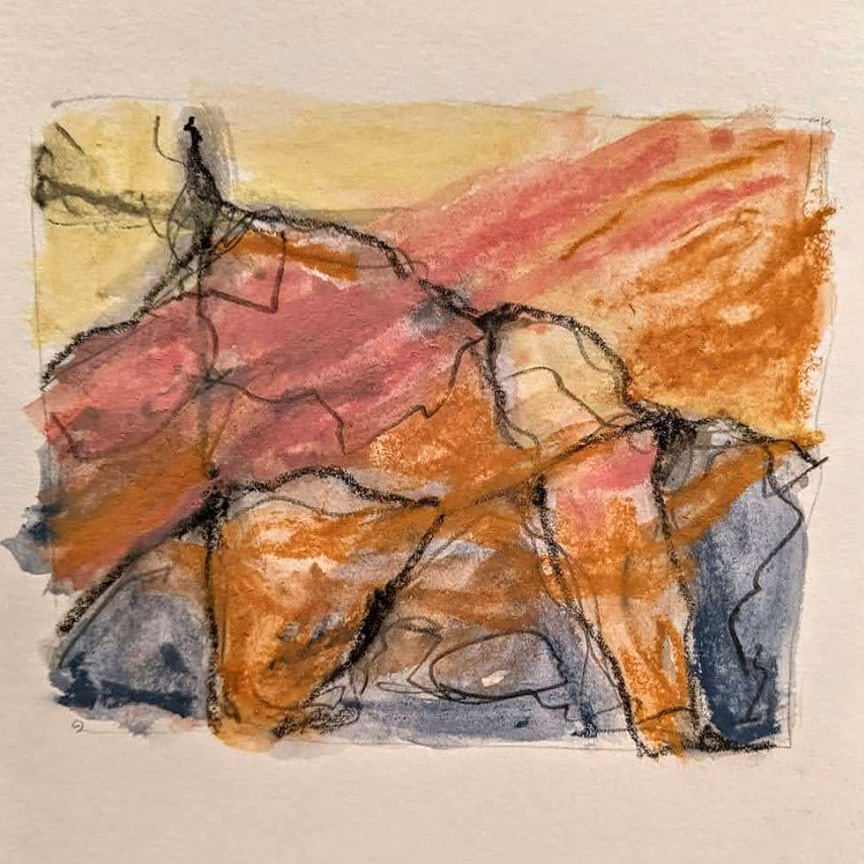 Danita also did the shoe (grab available tools, 1 min. each!); then the take-off on the cracks in the road; and the playful owl with D's raven.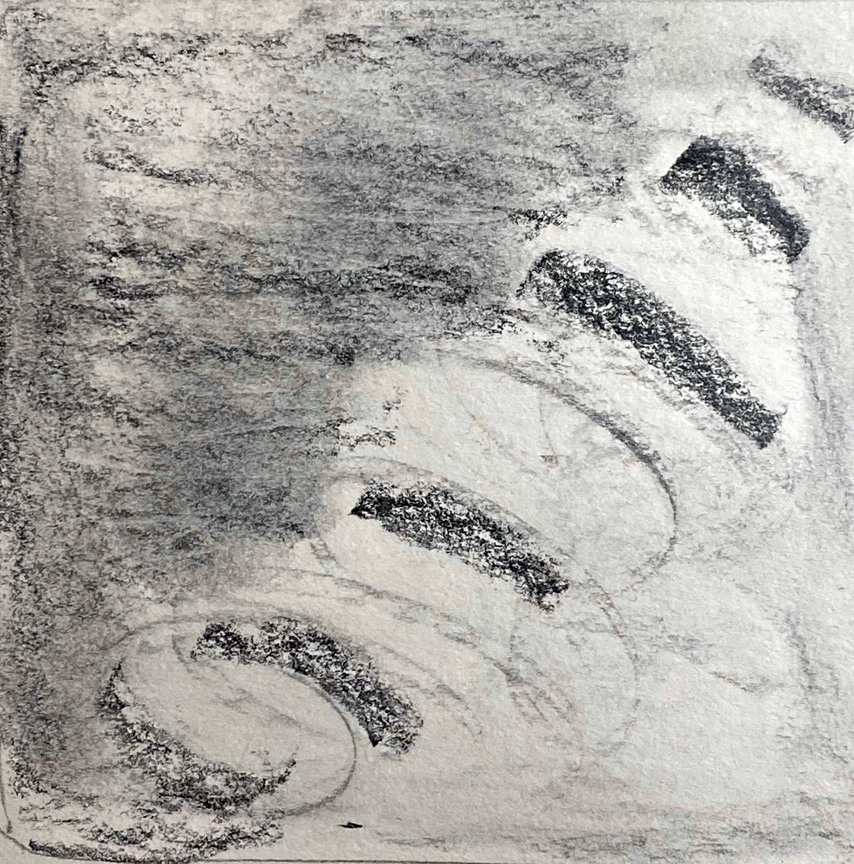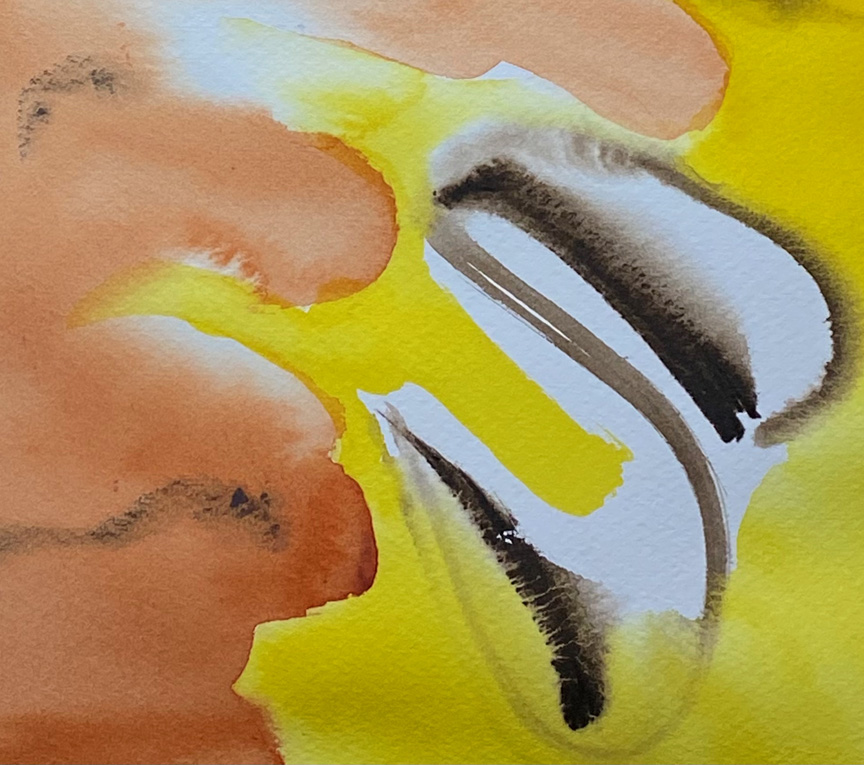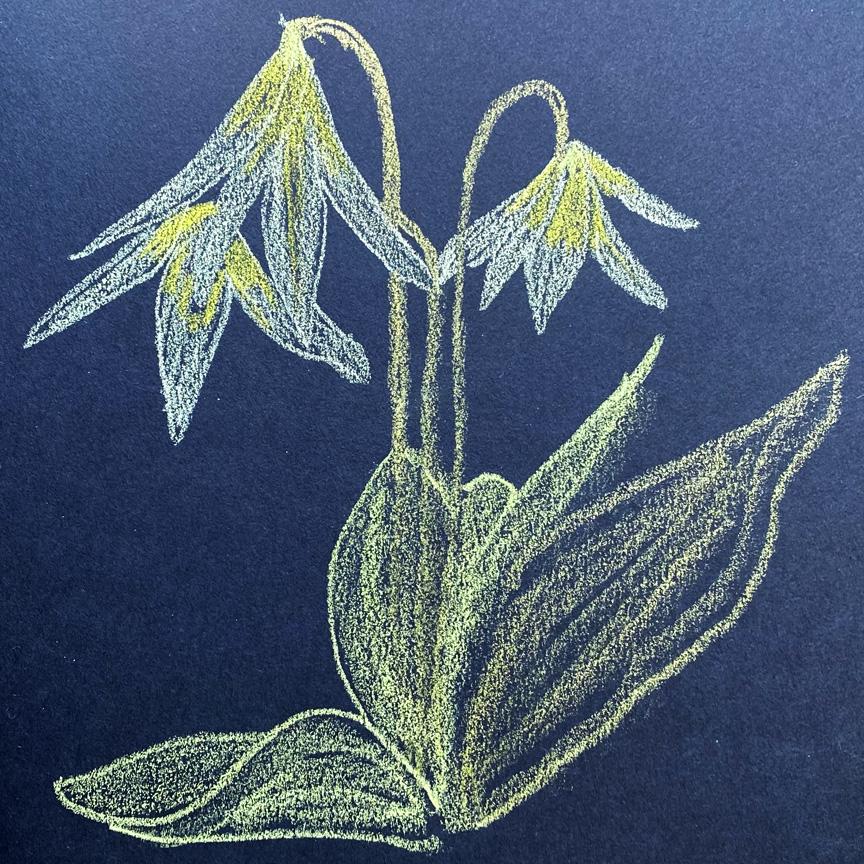 Bitty's taking a different class, here doing some mark making and then developing them into an abstract painting. Sweet fawn lily, too.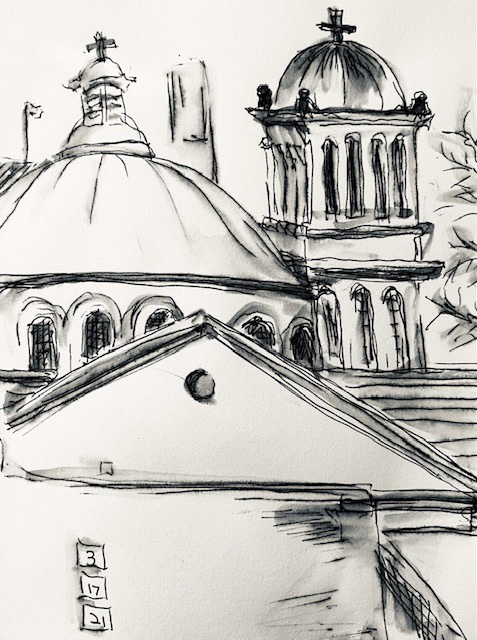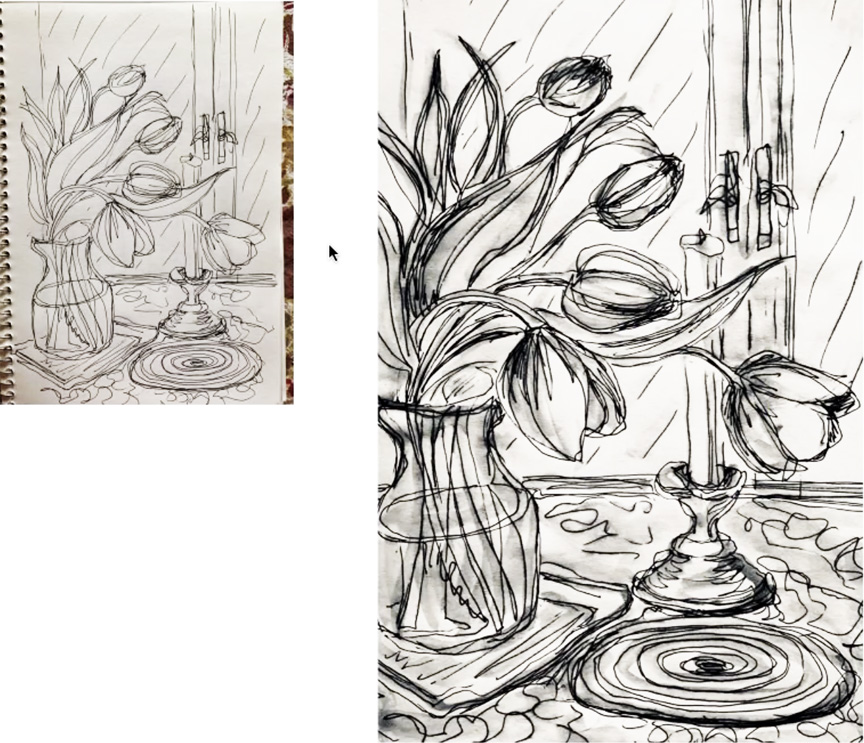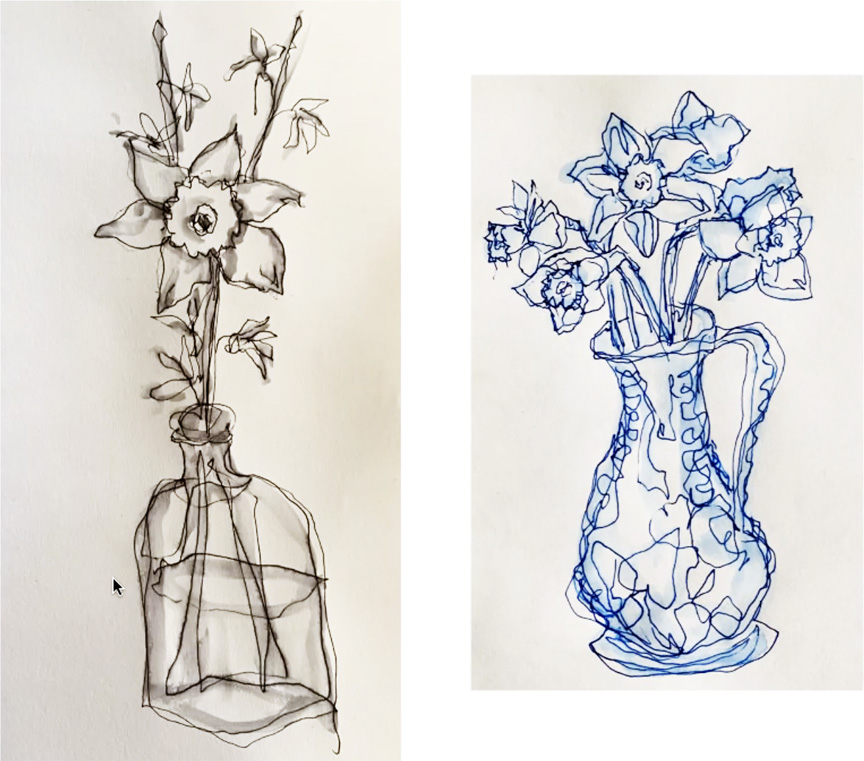 Marsha's getting caught up in the water soluble ink trend, starting with the church view from FedEx (see, urban sketching here, too!).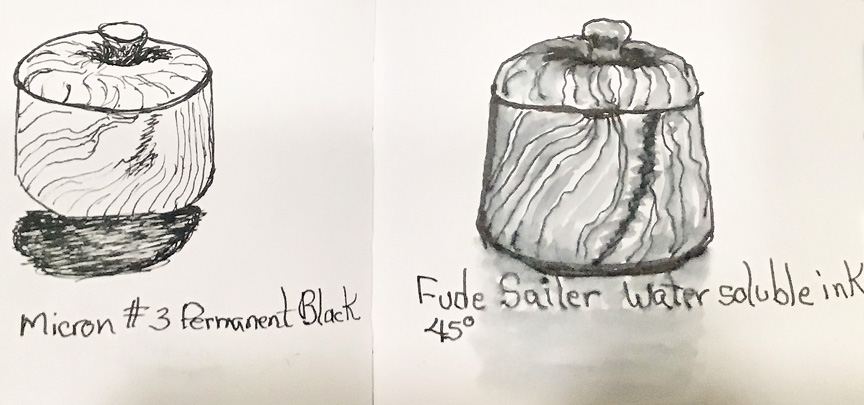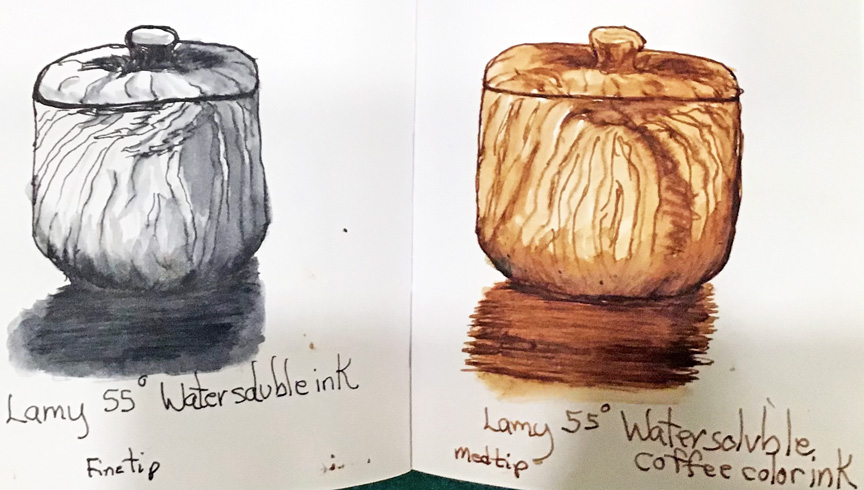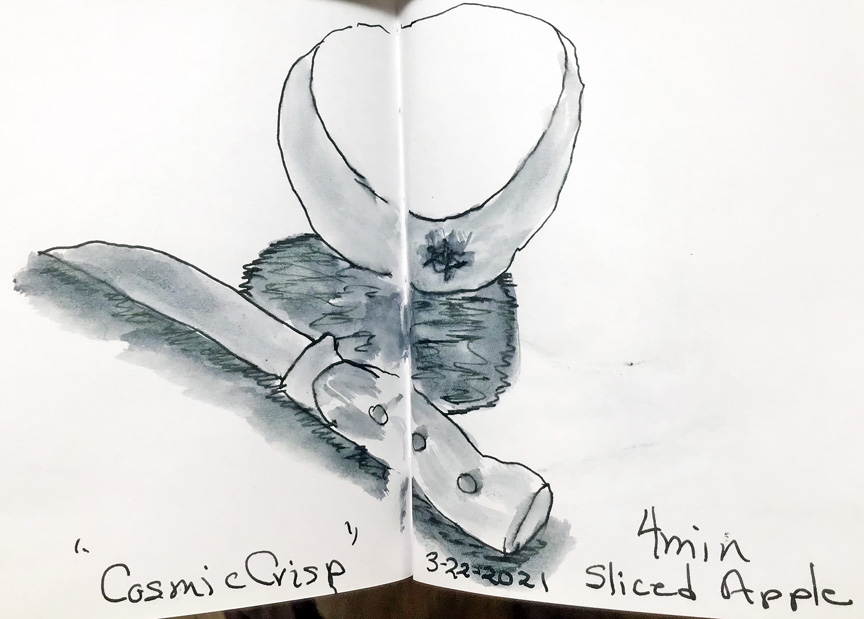 Sandy was testing out the effects of different inks using the wooden bowl from her dad. Then she shared her new terrific apple discovery.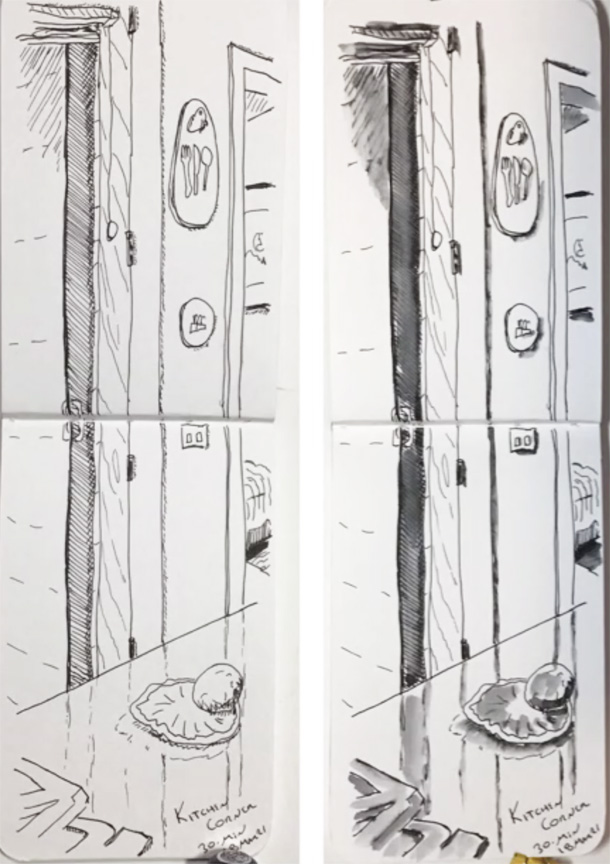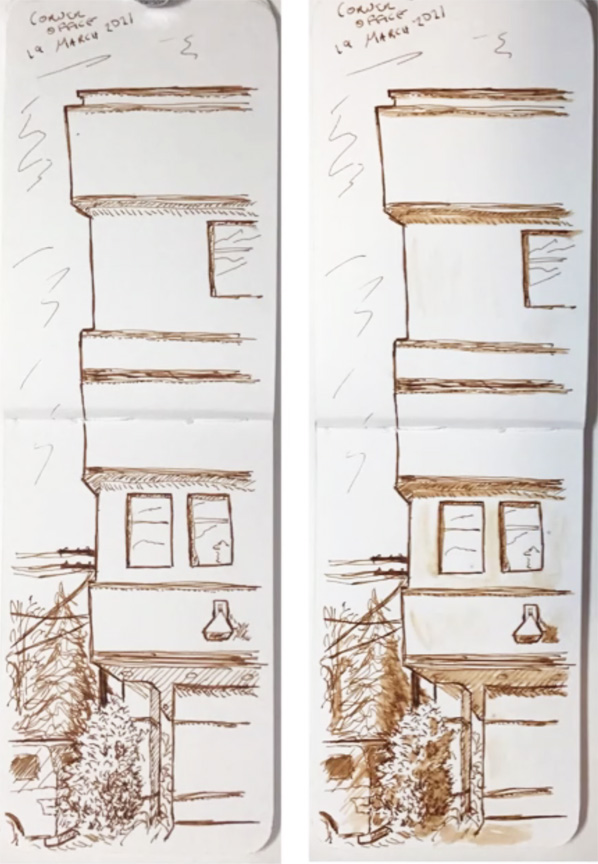 Hugh likes the effect water soluble ink gives to a sketch;  if he waits for dried ink (1 hour?) before water brushing, the lines aren't lost.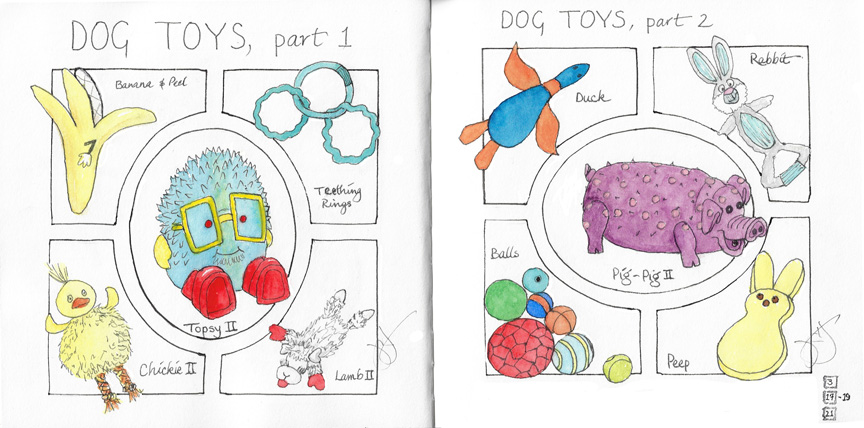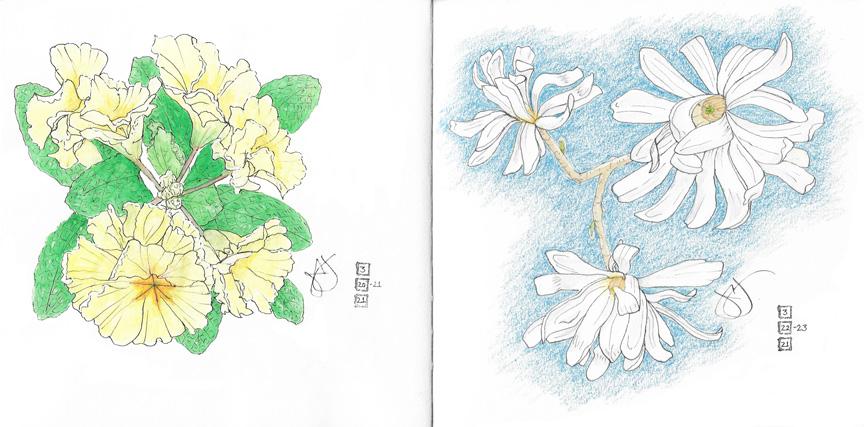 Jane's still reeling from the design class, still trying 2 page layout, but not so rigid about doing all the design elements. Keep breathing!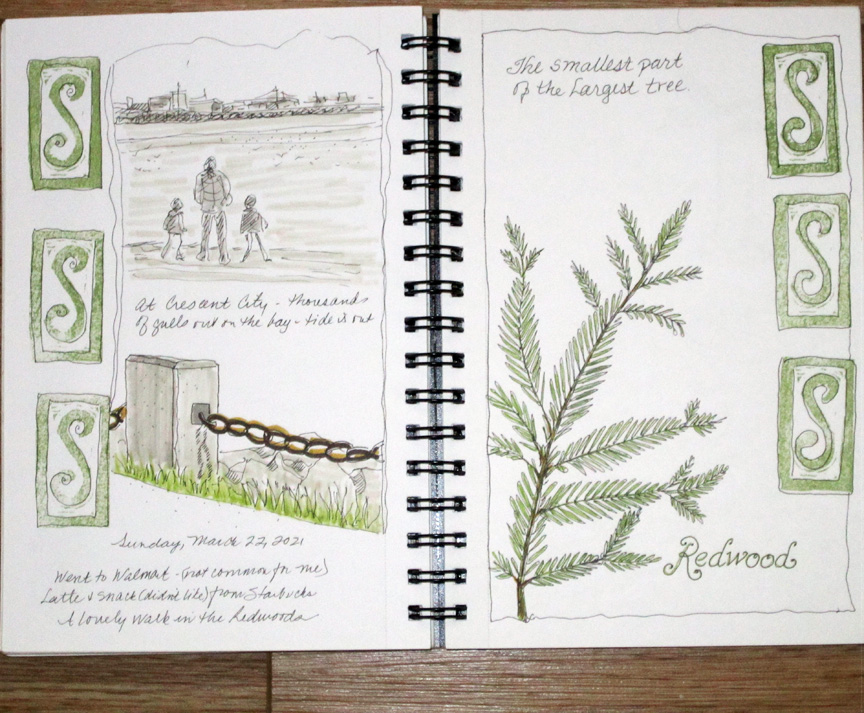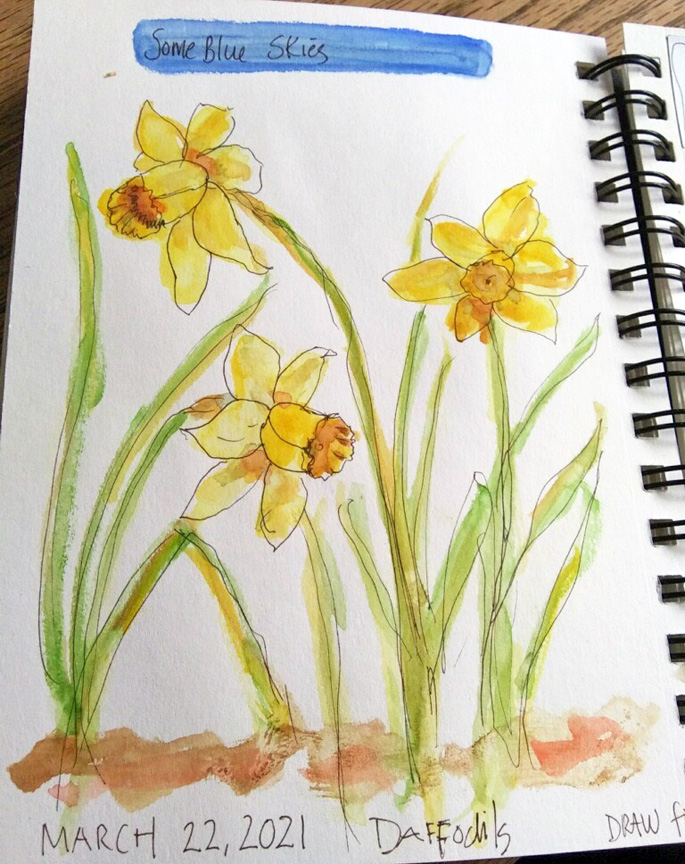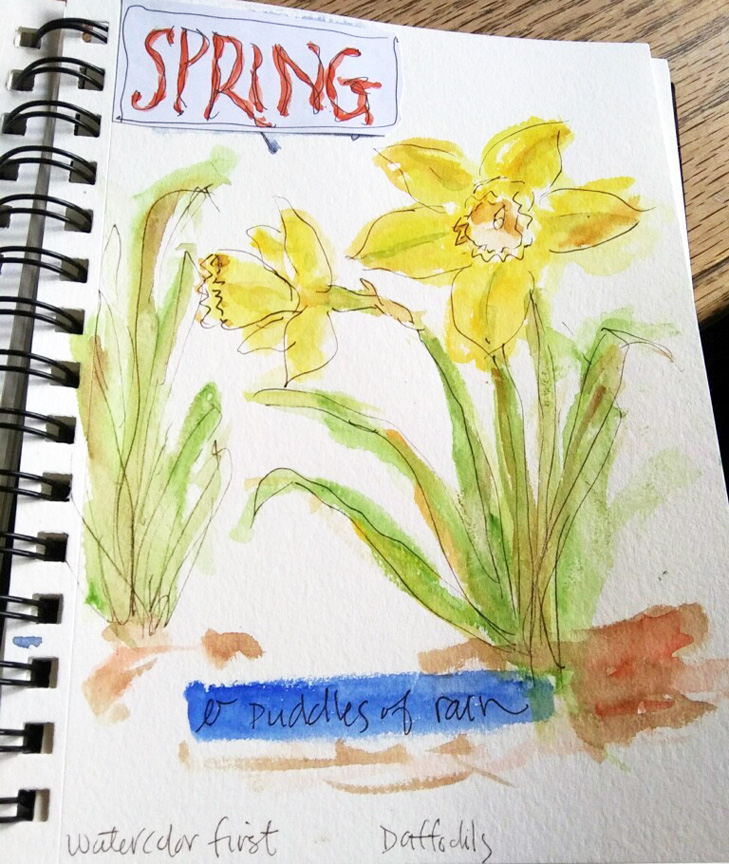 Bev says she was doing her part in just sketching! Delightful, too. And Laura drew first then watercolored, and reversed the process.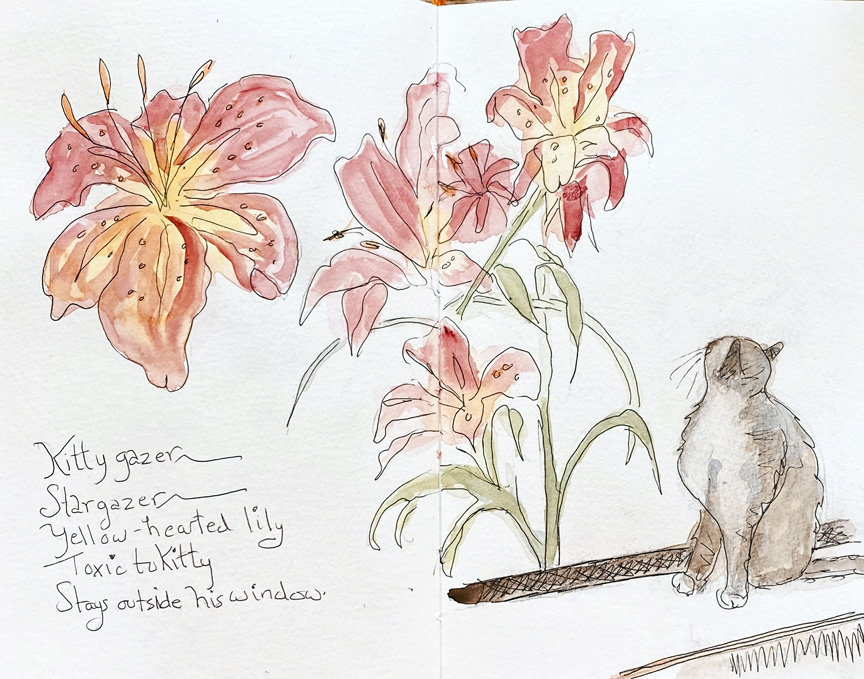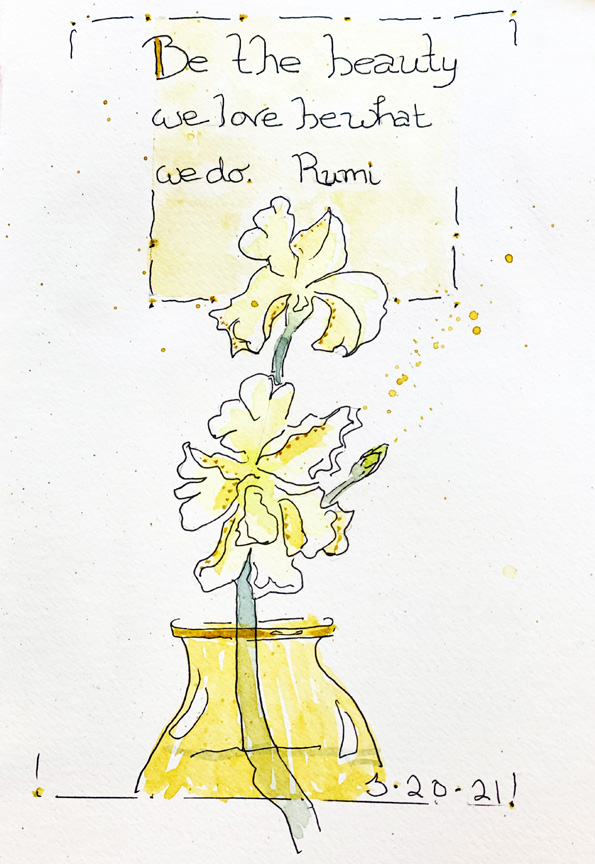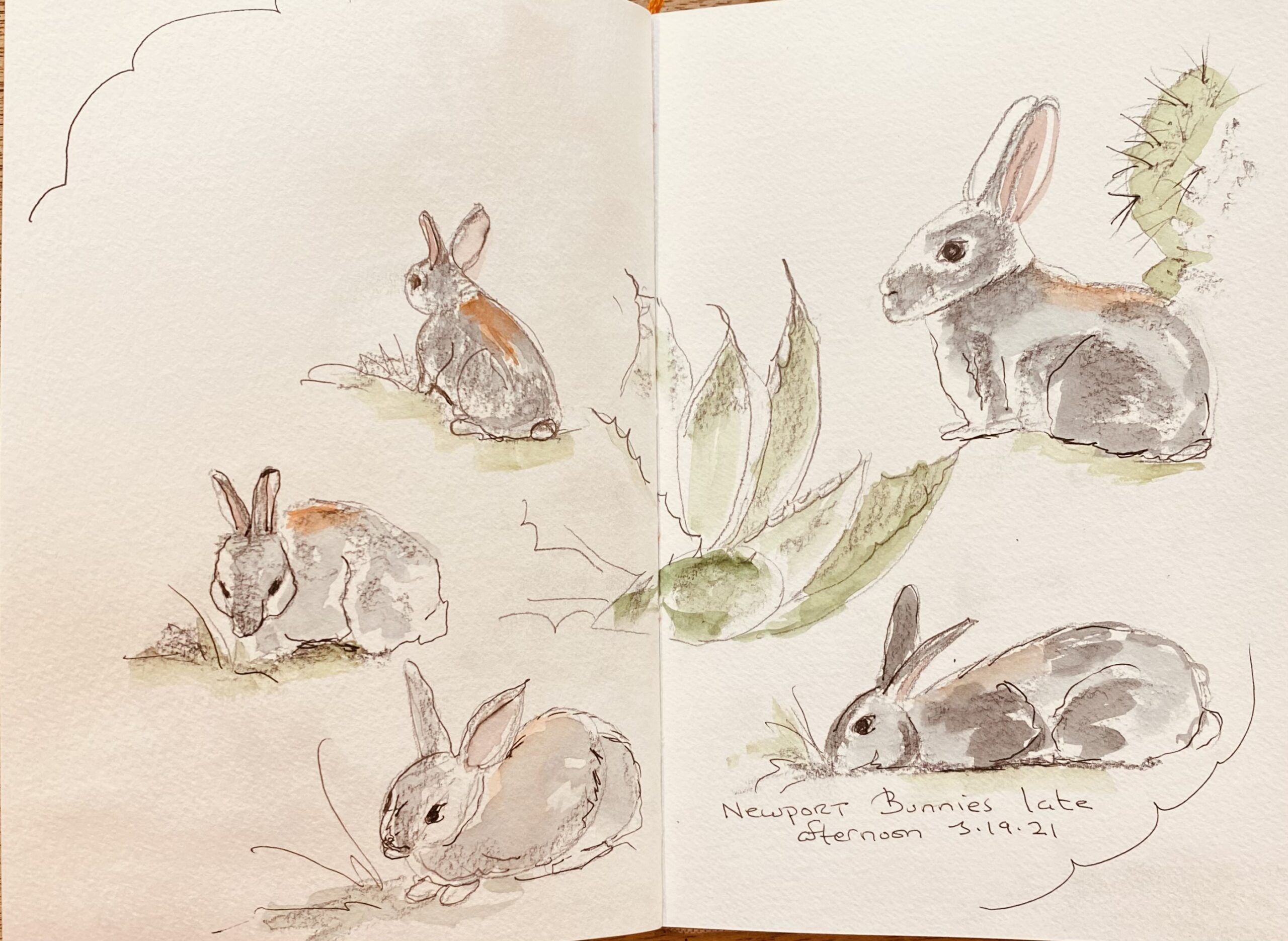 Rita's sketching what she sees around her, to a delightful effect. She tried splatter, but didn't like it, and wonders what to do with bunnies.