Café Yumm, 18th & Willamette, Eugene, OR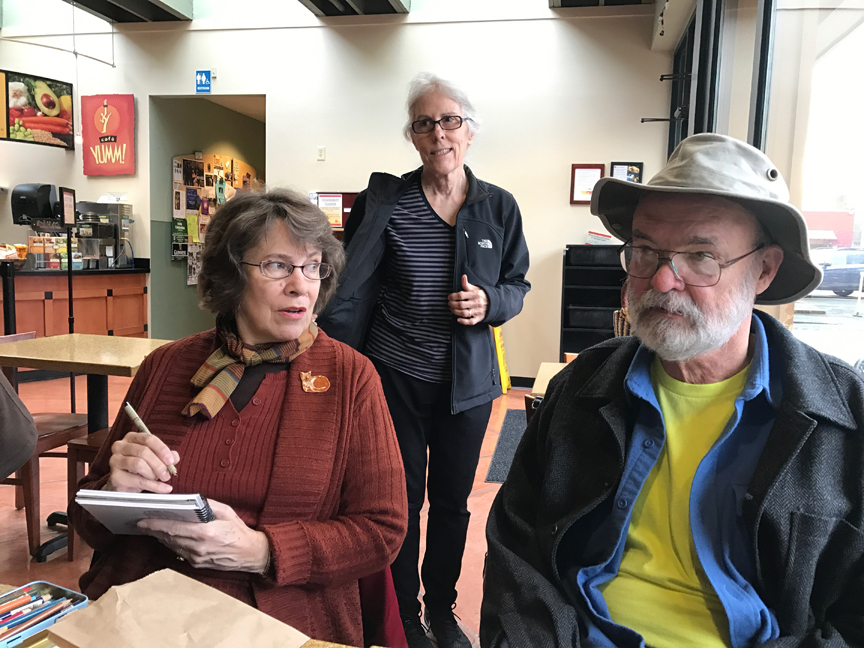 What a surprise today to have Barb Shirk's sister JoAnne & husband Doug (who went on the Italy sketch trip last year) show up to Top Drawers.  A whole lot of sharing ensued, and sketching, too! From the left are: Judith, newcomer Betsy Huffsmith, Doug, JoAnne, Barb Sh., and in the next photo: Bev, Barb So., and Erik. But that's not all!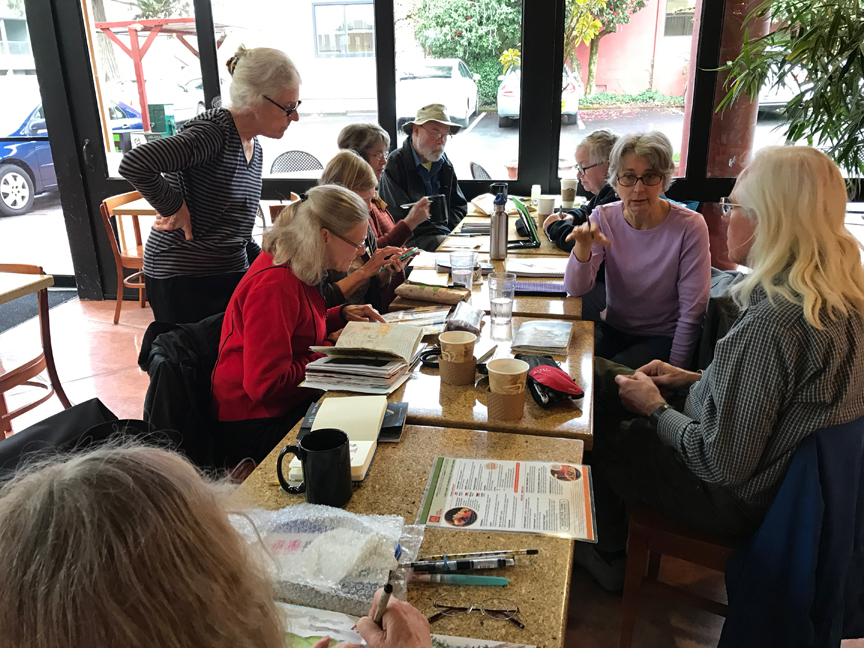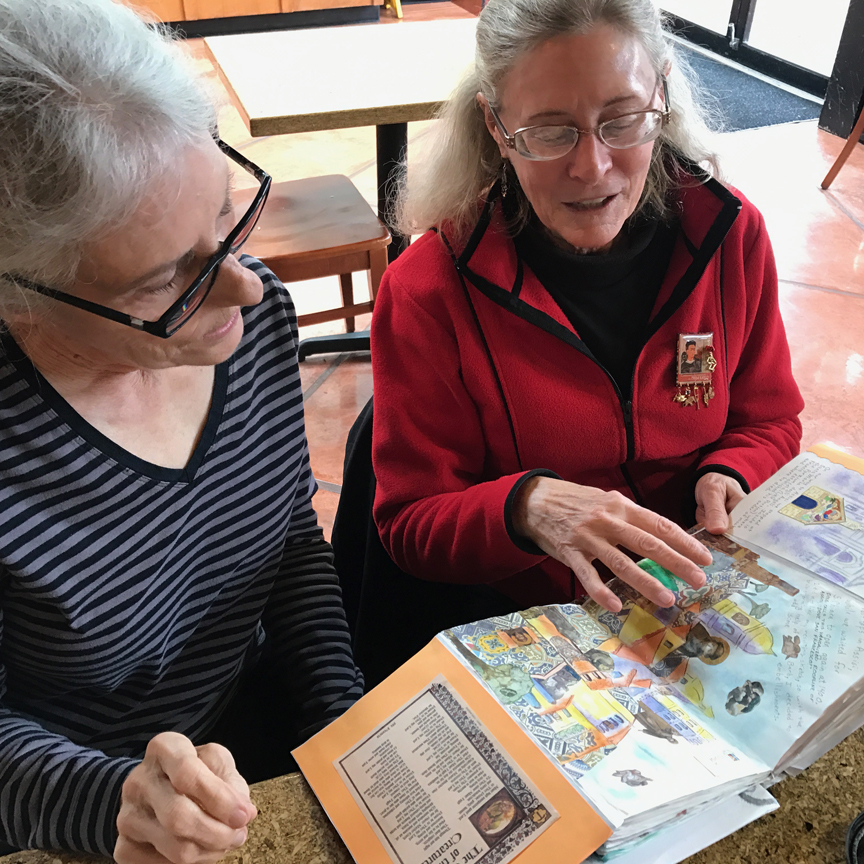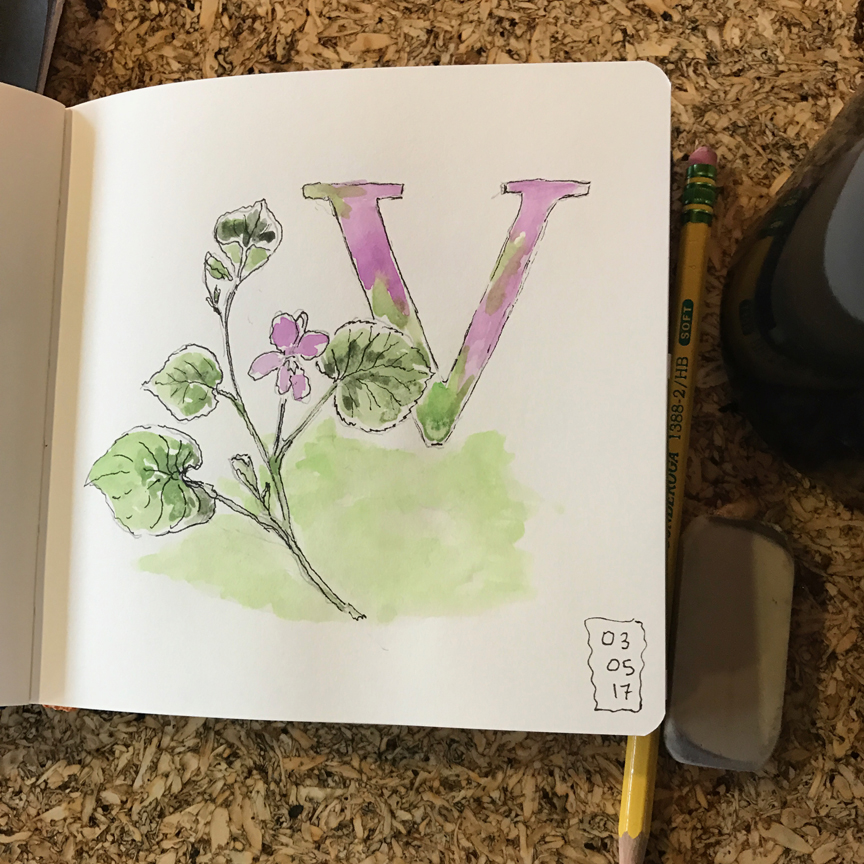 Barb So is going to Italy to sketch this coming September, so she was particularly interested in seeing JoAnne's Italy sketchbook. The violet page is a recent sketch Barb So did with a nice letter addition.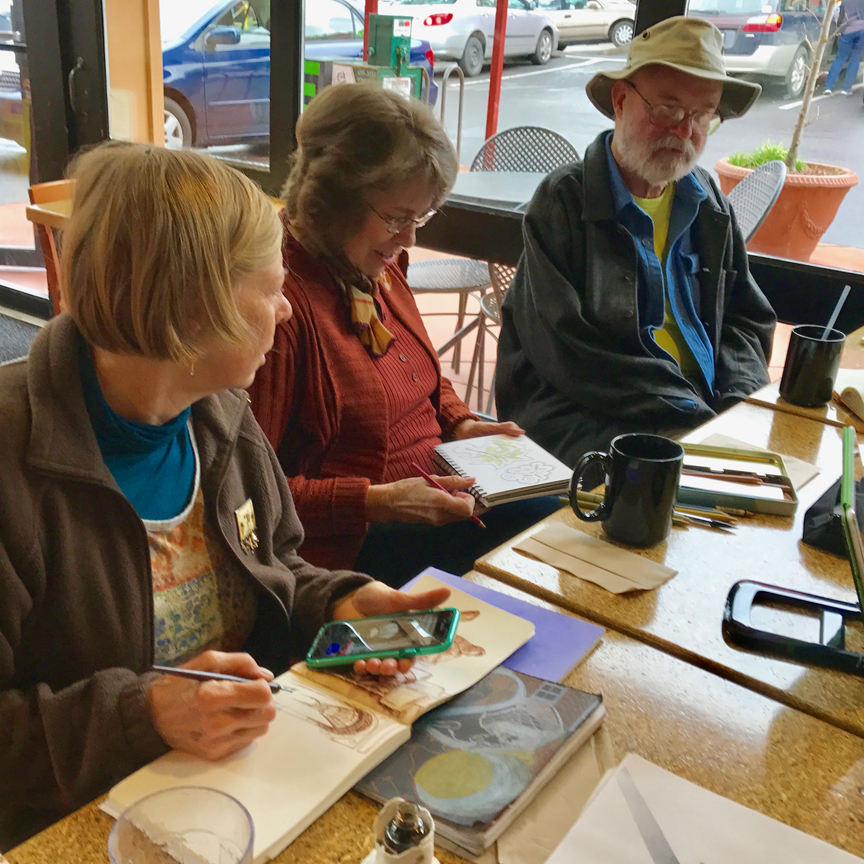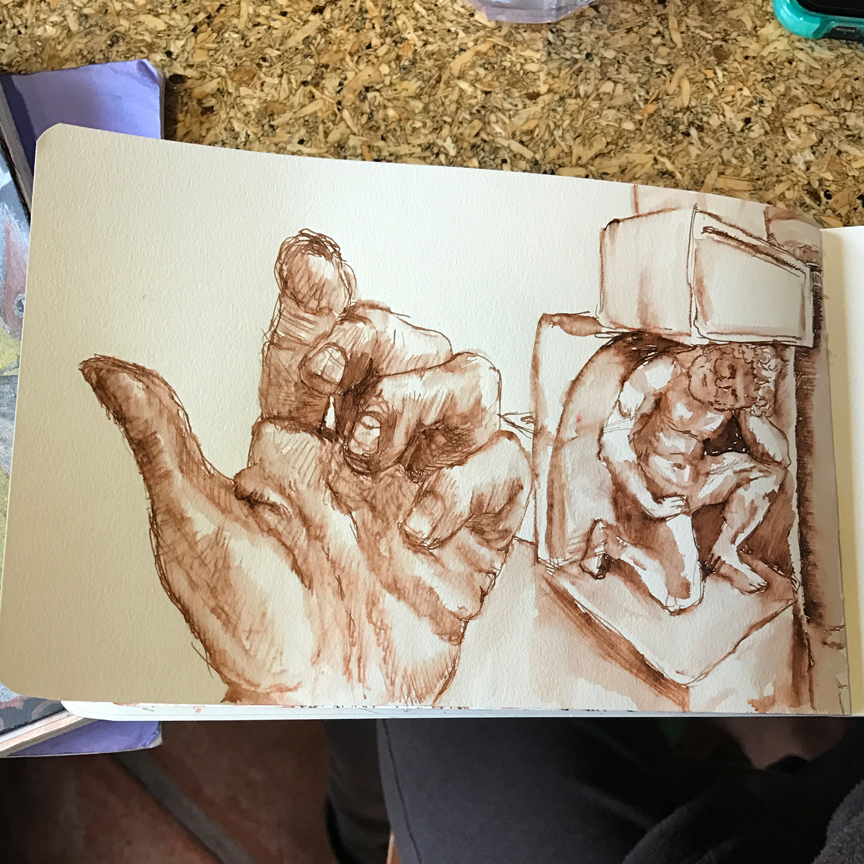 Barb Sh chats with Bev & Erik while she adds more to the page she started before with a sketch of her hand.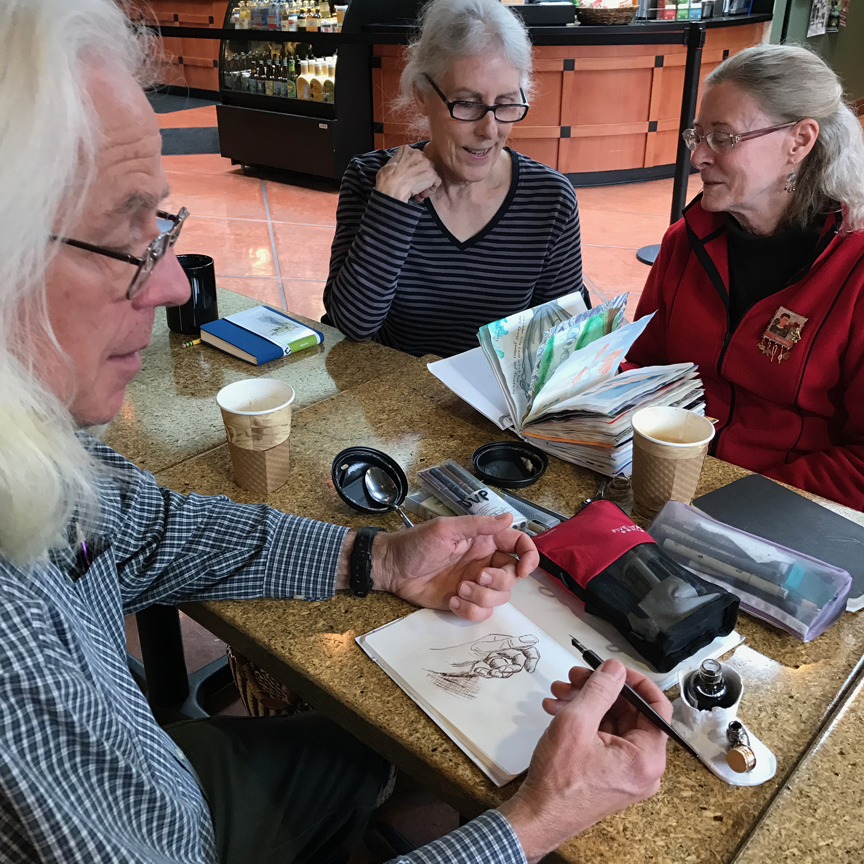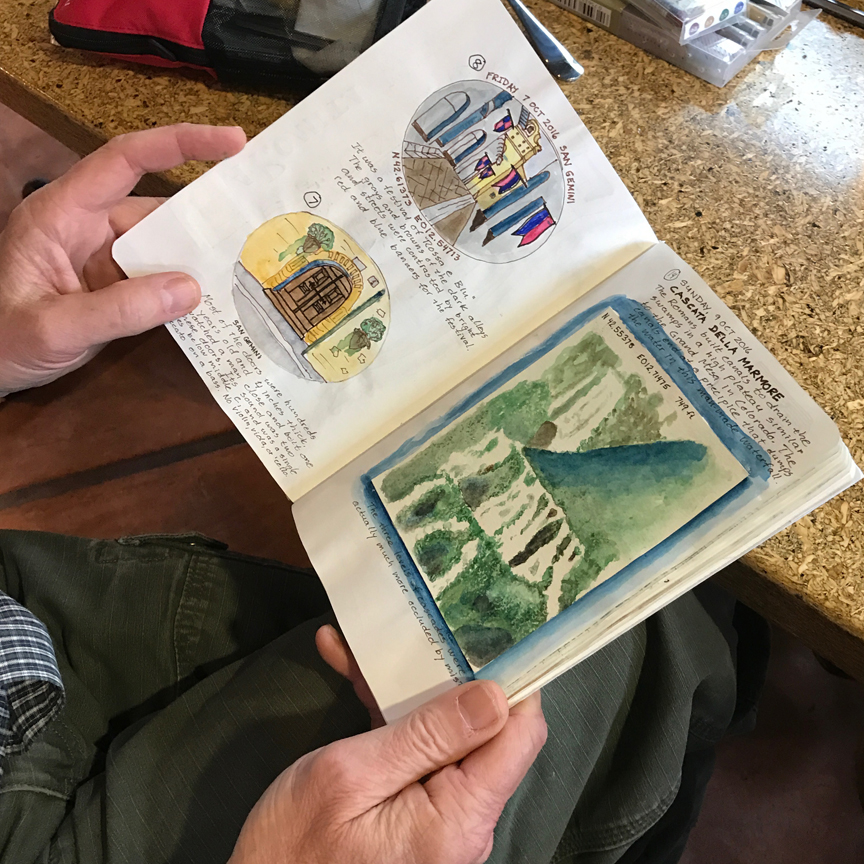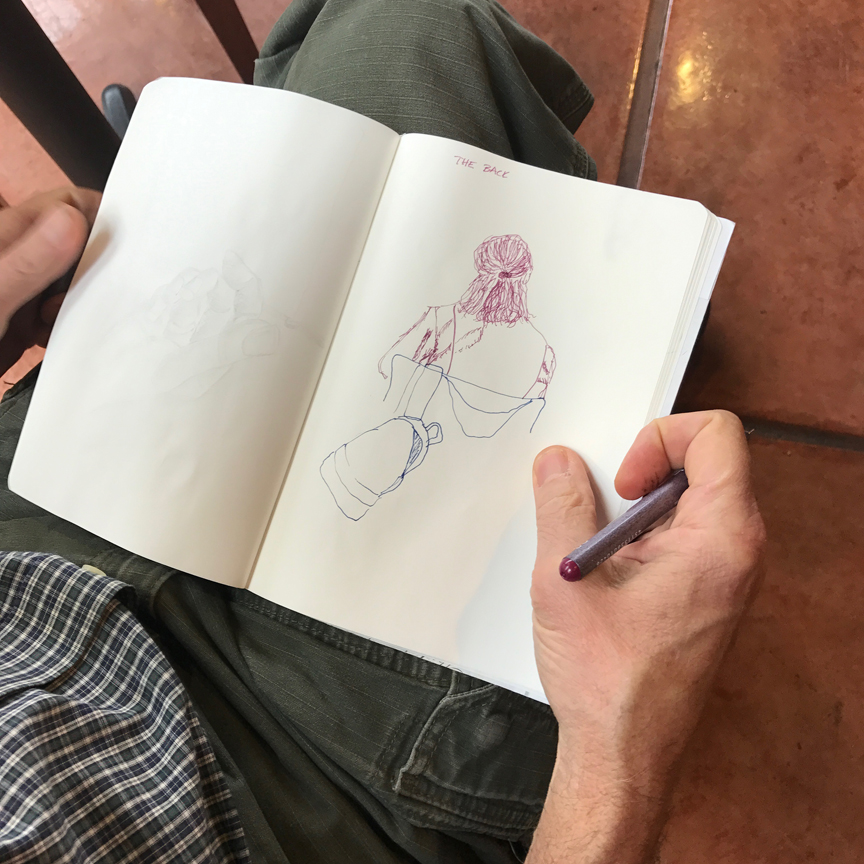 Doug starts by sketching his hand, too (such a "handy" model), segues into his own Italy sketchbook, then takes Ken's advice and tries sketching people from the back view (no noses to deal with!).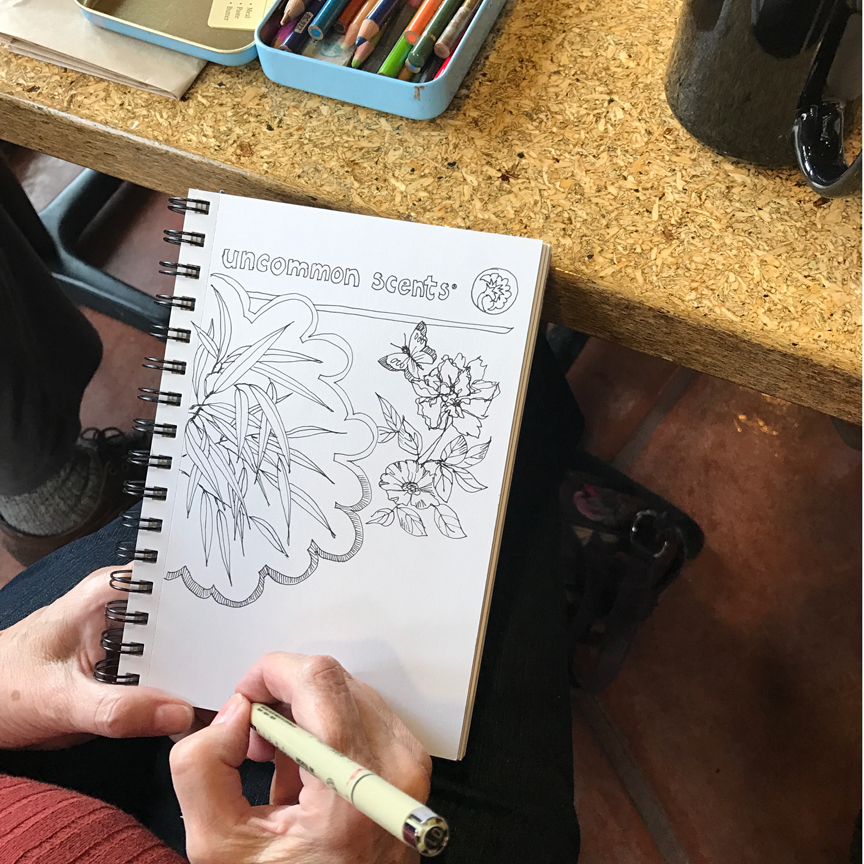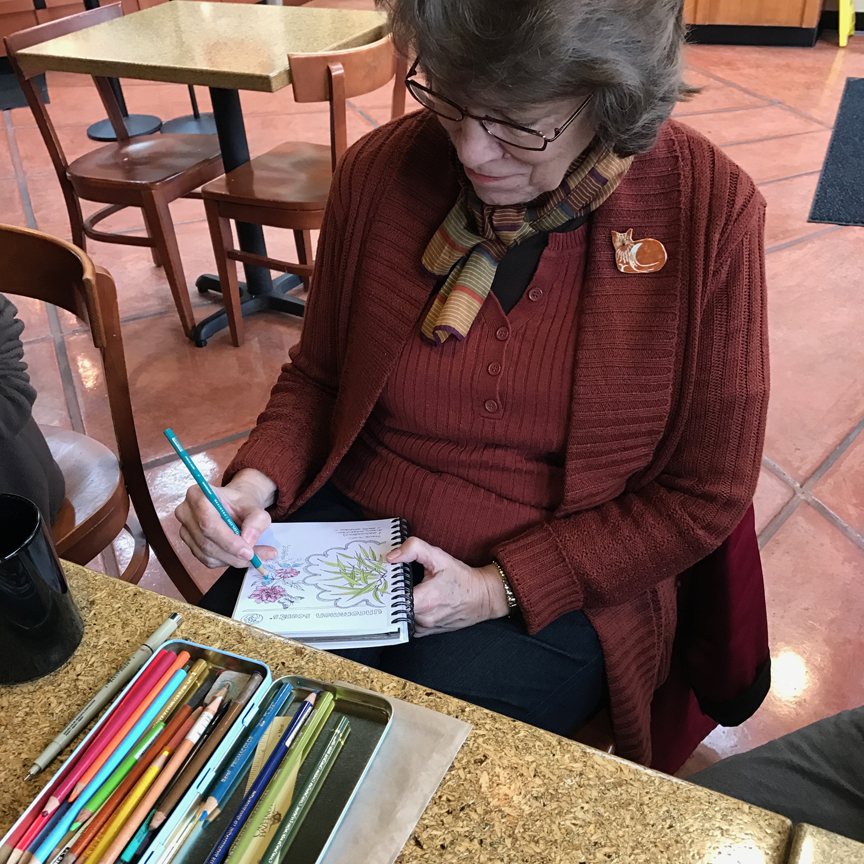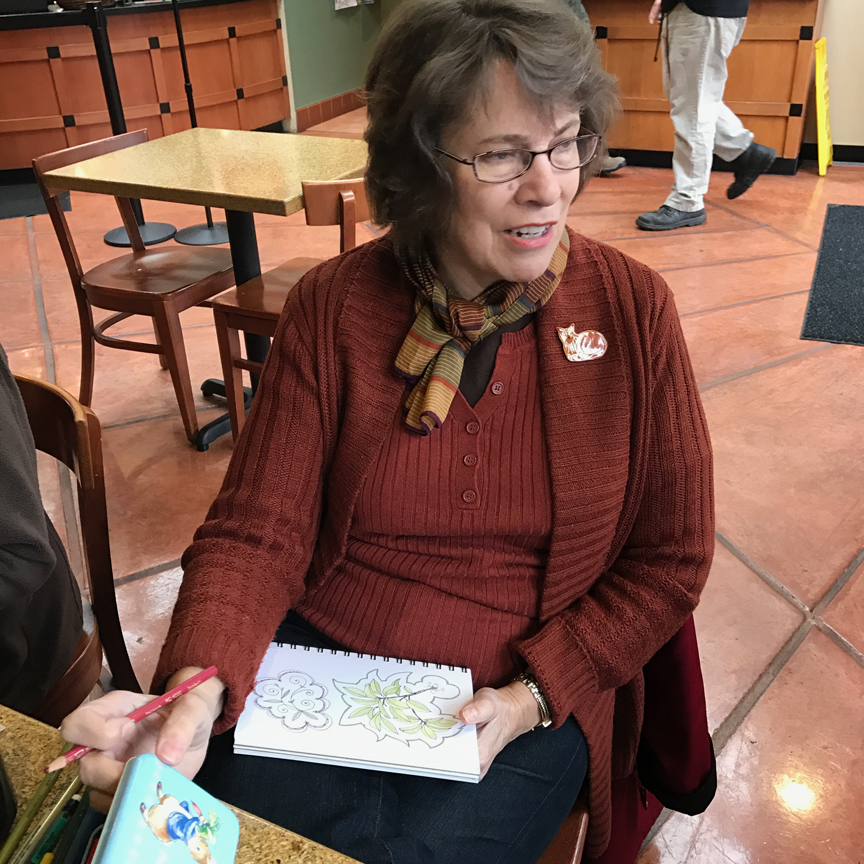 Bev elaborates her sketch with a decorative border, and adds color with her colored pencils. She has such a delicate way – delightful.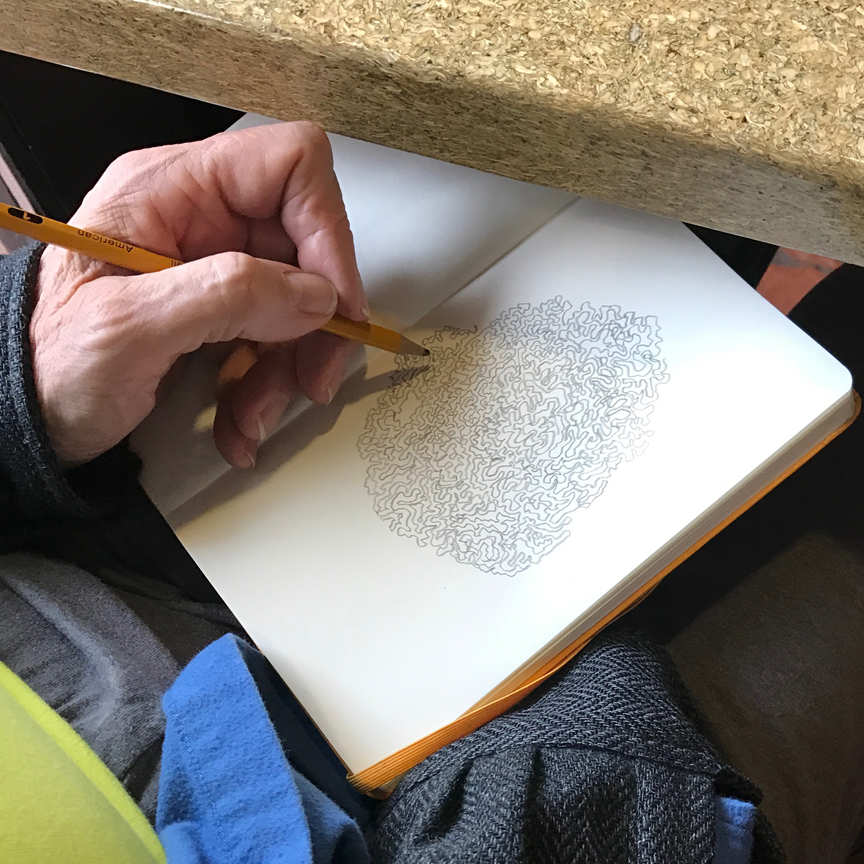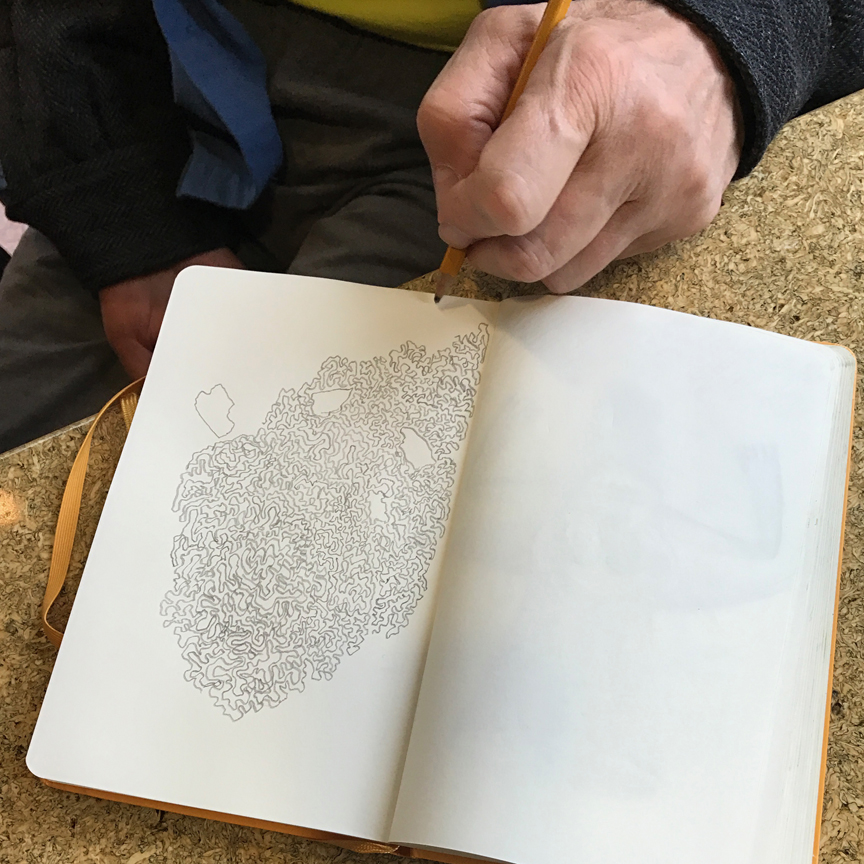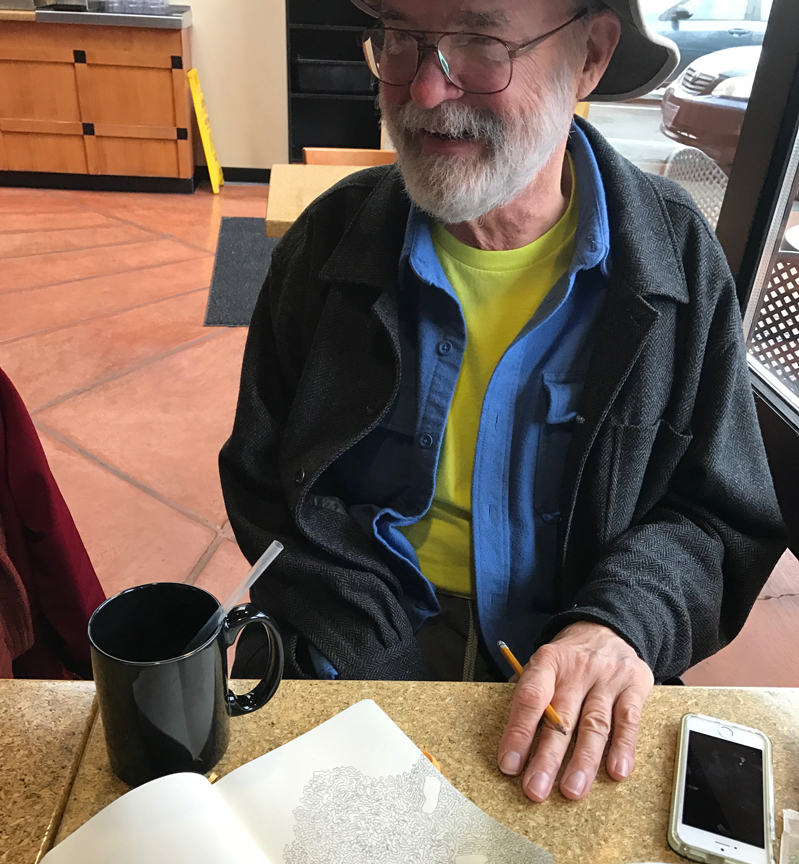 What on earth is Erik doing…  I finally asked. The table top pattern! It's a meditative practice, he said. I guess it would be!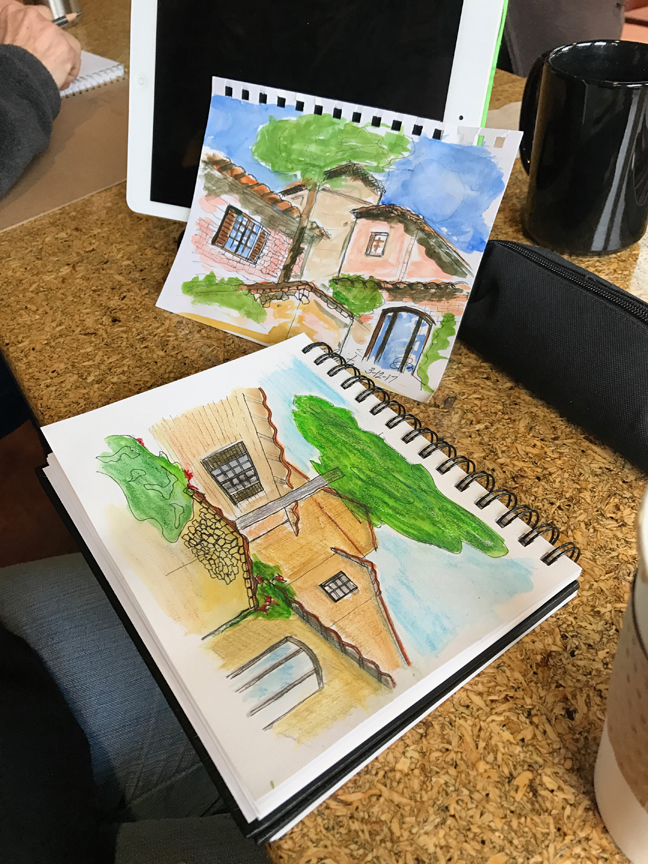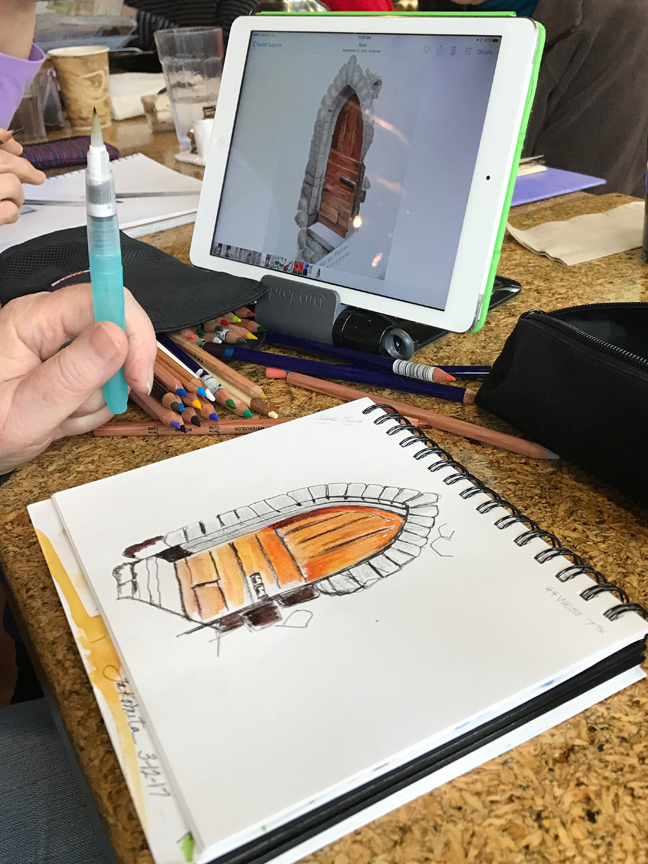 Judith wondered which version was better – the watercolor, or the 2nd one in colored pencil. We thought the watercolor was fresher and freer. Next she tried replicating one of Ken's sketches – Nice!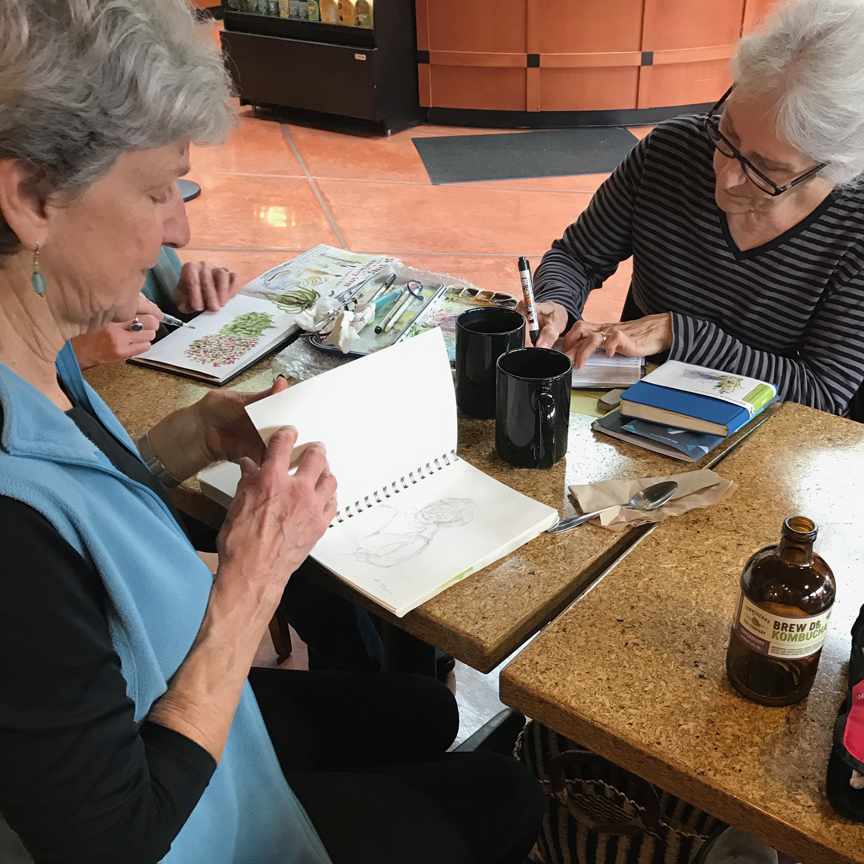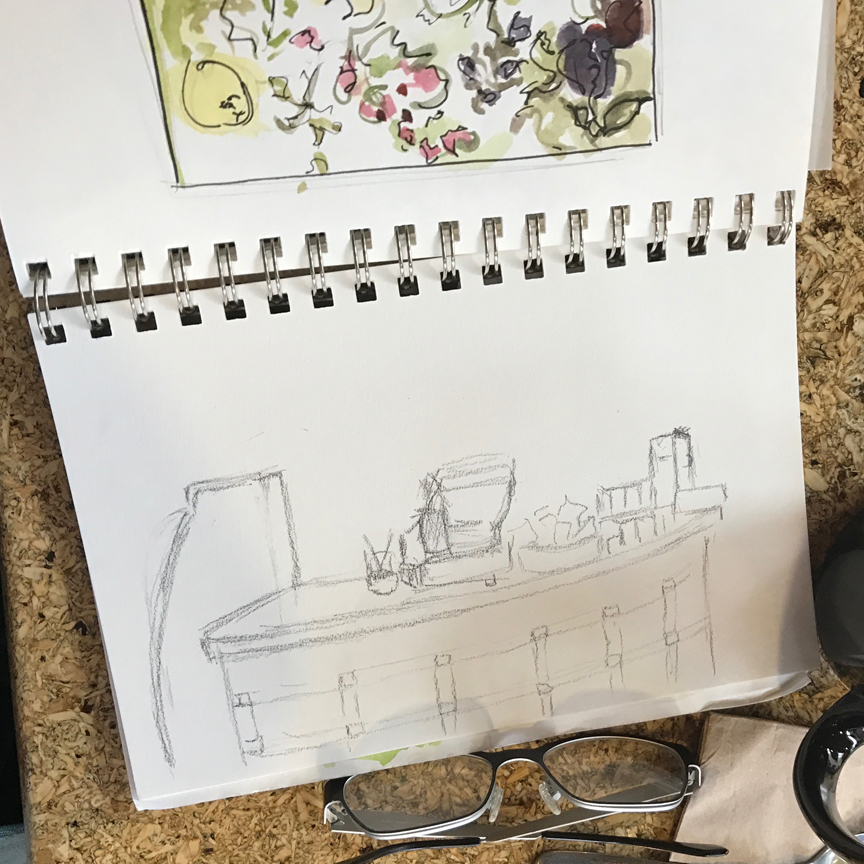 After looking at a pencil portrait she had done, Penny decided to work on something different – the Café Yumm counter (but where are the cookies, Penny?).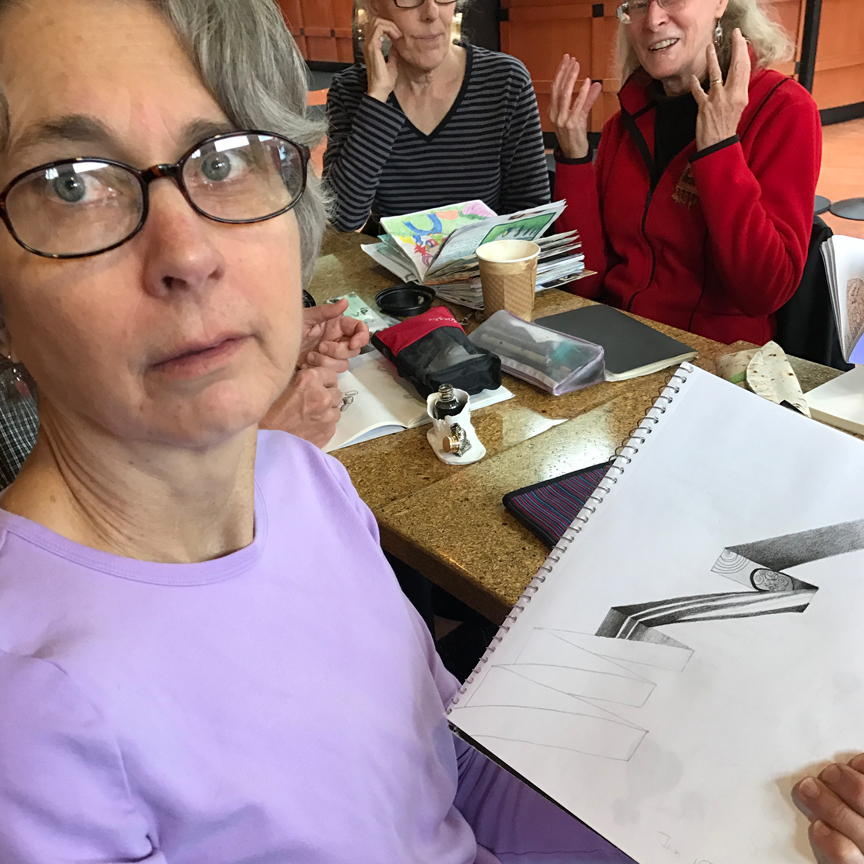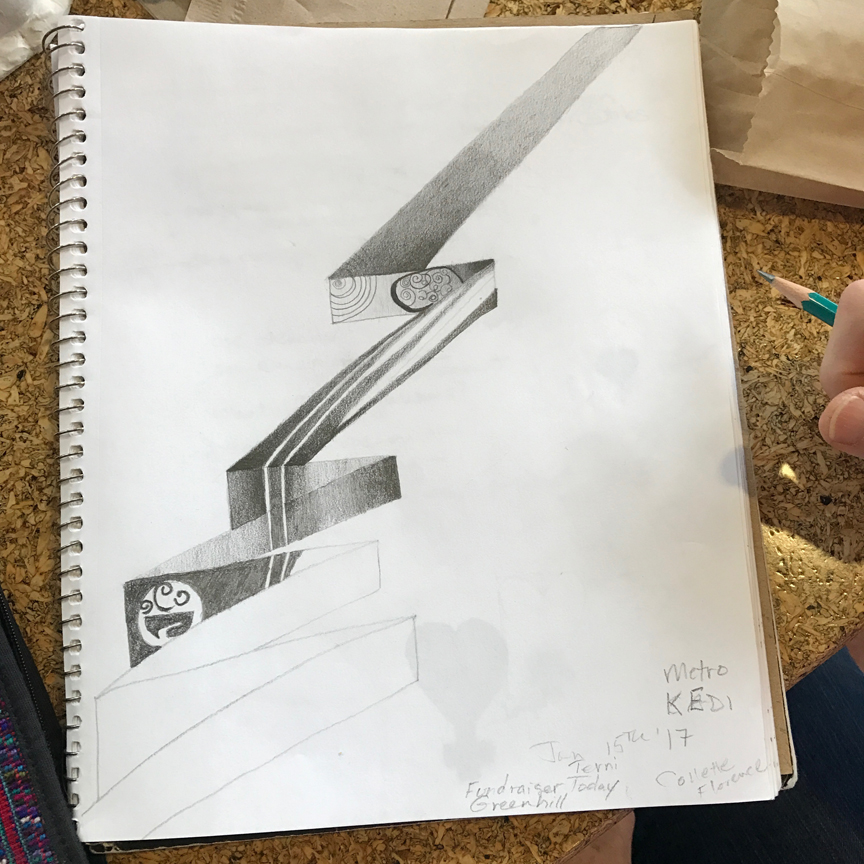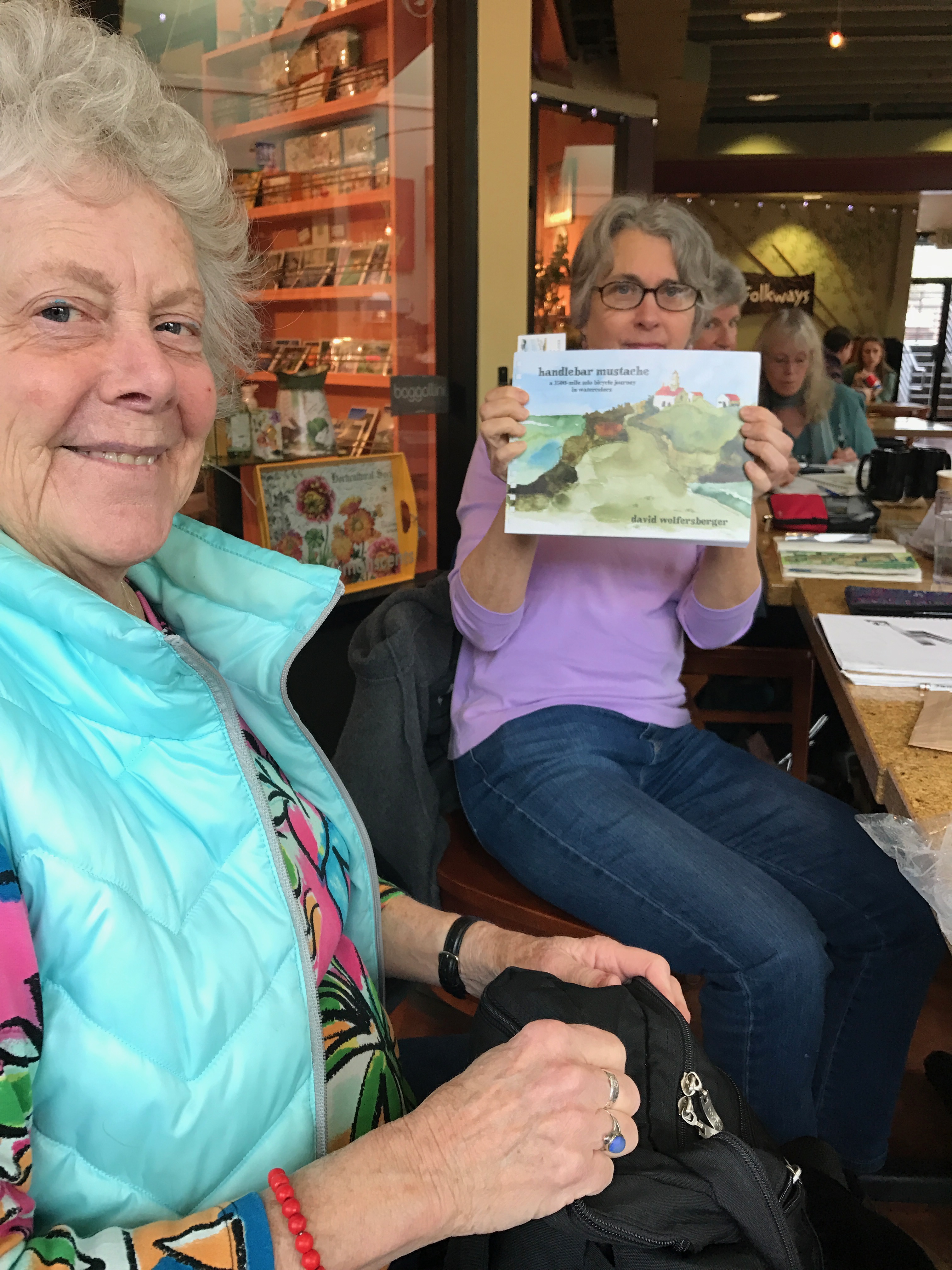 Betsy is not only new to the group, but she introduced a new sketch twist – process drawing. We want to know more about this. Turns out, Betsy is a friend of Barb A, and here she holds the book Barb A brought to share with the group done by a local bicycler, David Wolfersberger, who sketched his travels across the United States.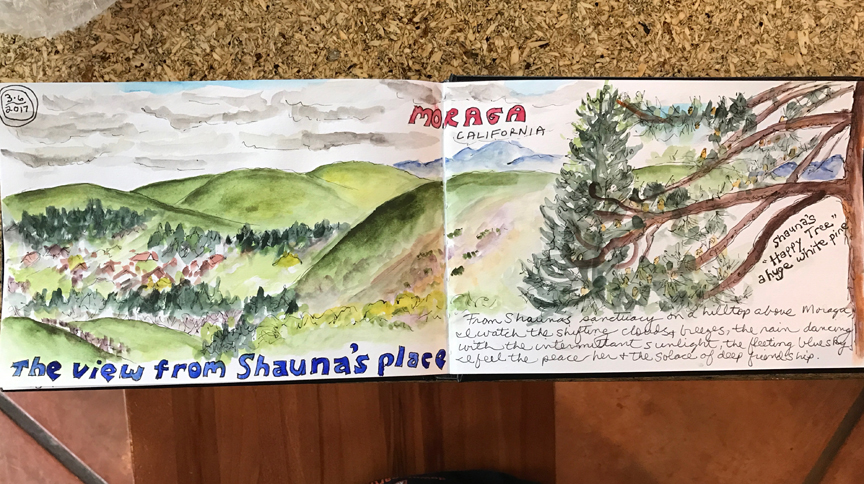 Tricia loves using her landscape sketchbook full length.  Here's a sketch from a recent visit, and then adding the view across the parking lot of Café Yumm today – wonderful camelias in bloom!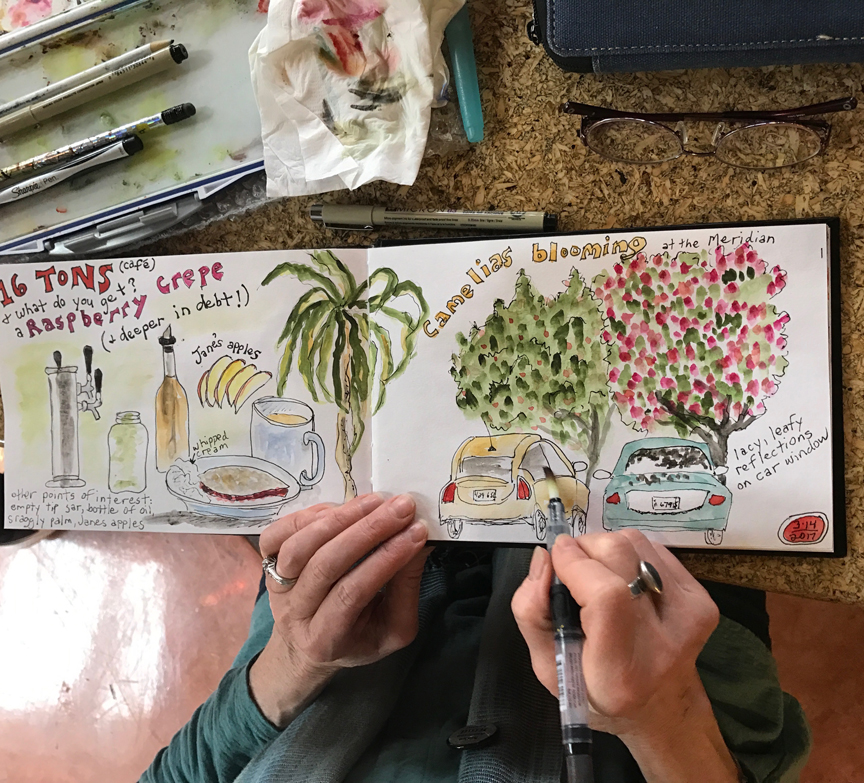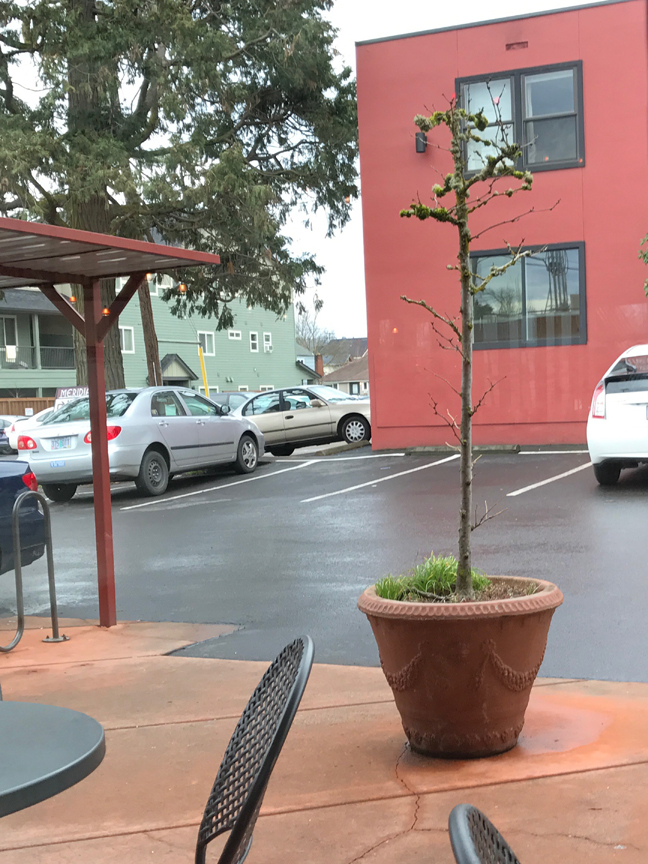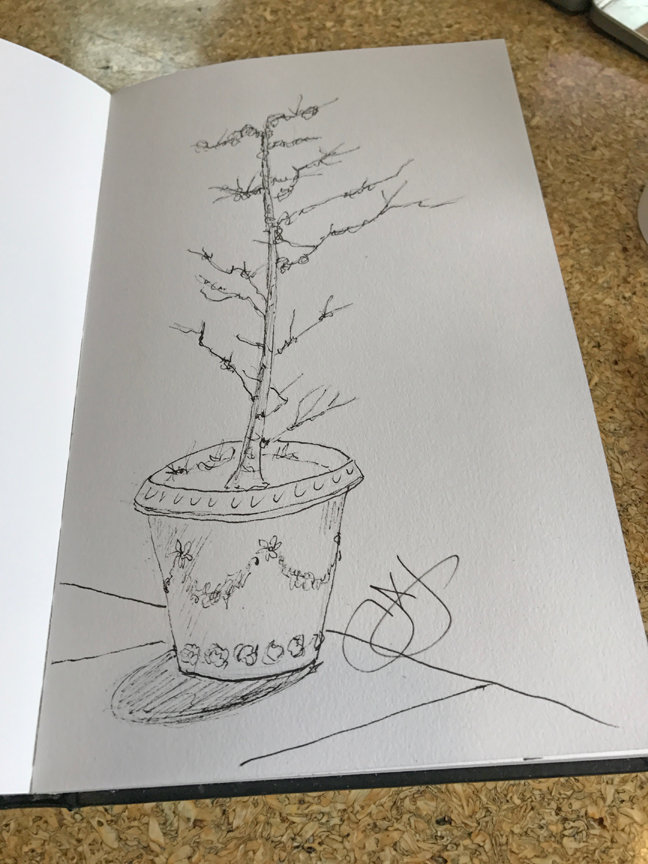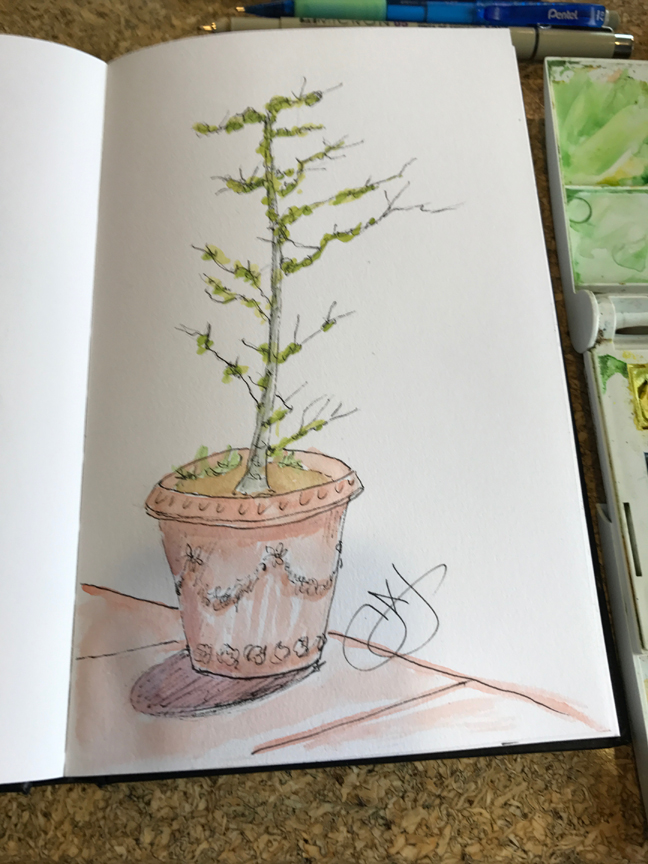 And Jane, just back from Arizona where weather was in the 90s, sketched the dripping wet potted tree outside, covered with moss. Welcome back to Oregon!