Barry's, Eugene, OR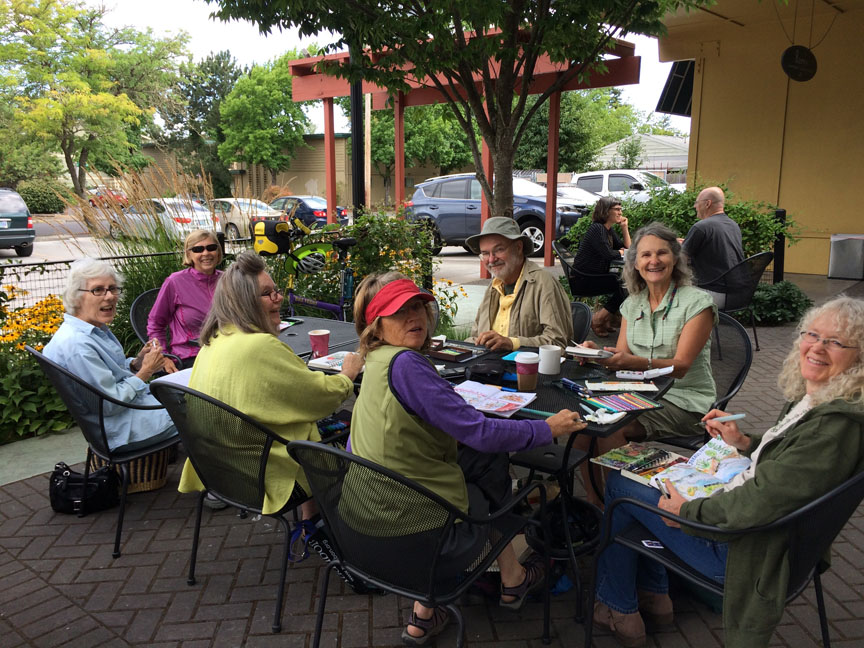 Despite the unusual cloud cover (we've gotten spoiled by the sun!), eight of us gathered to sketch together in the courtyard at Barry's – Barbara Sommers, Barbara Shirk, Jan, Penelope, Erik, Sandy, Tricia (& Jane behind the camera).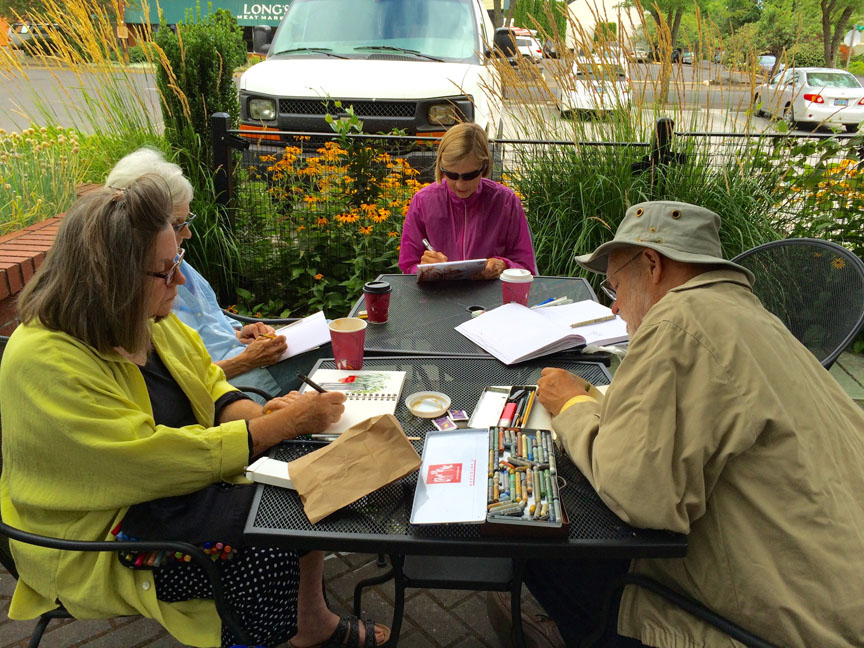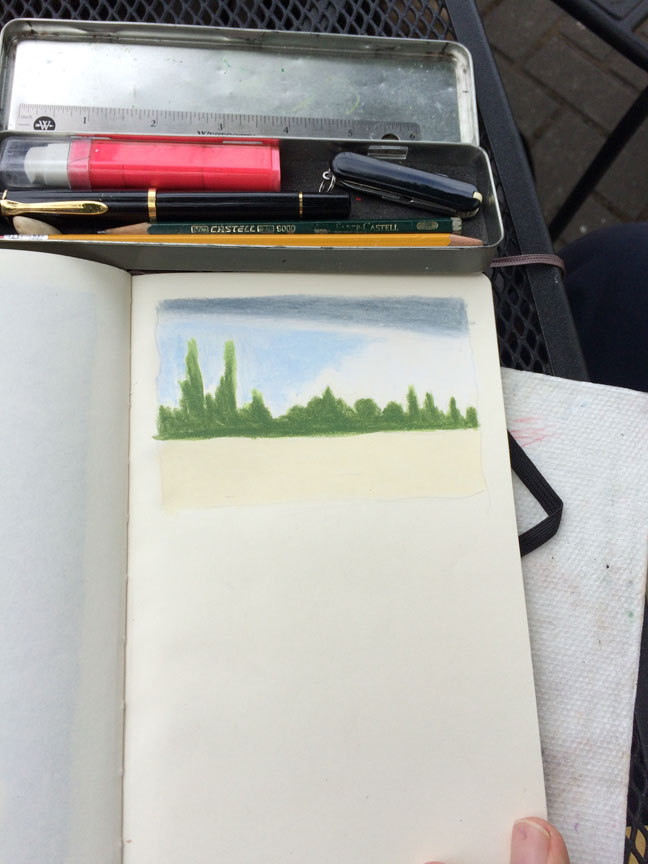 Here are the early birds, fast at it: Jan, the two Barbs, & Erik – on the right you see how quickly Erik develops his sketch in layers.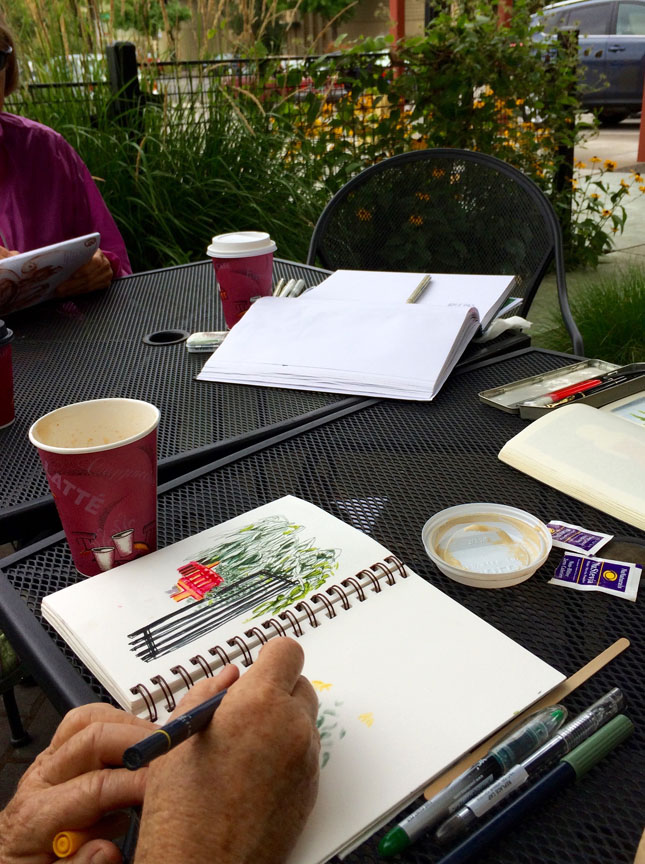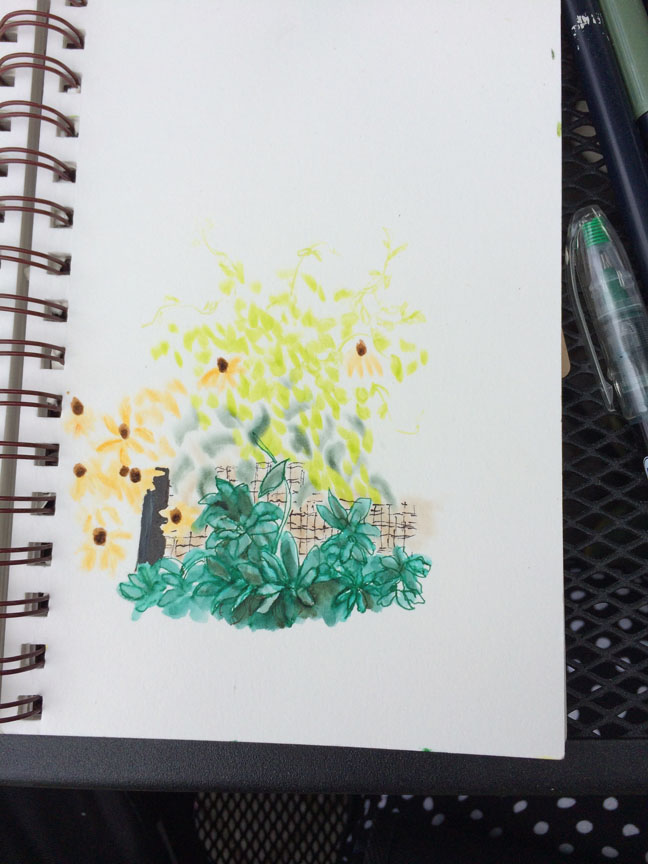 Jan had her eye on the Black-eyed Susans – check back to see more.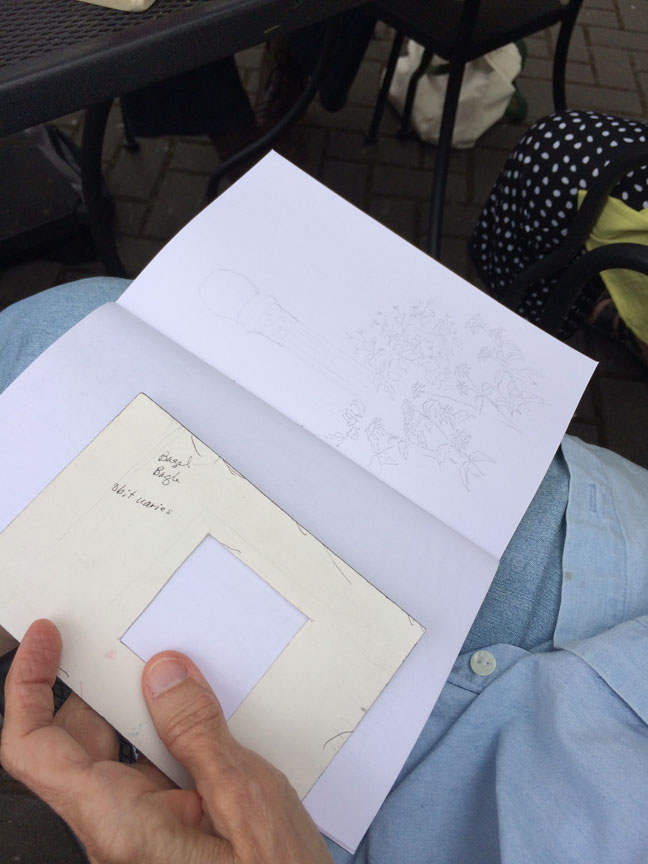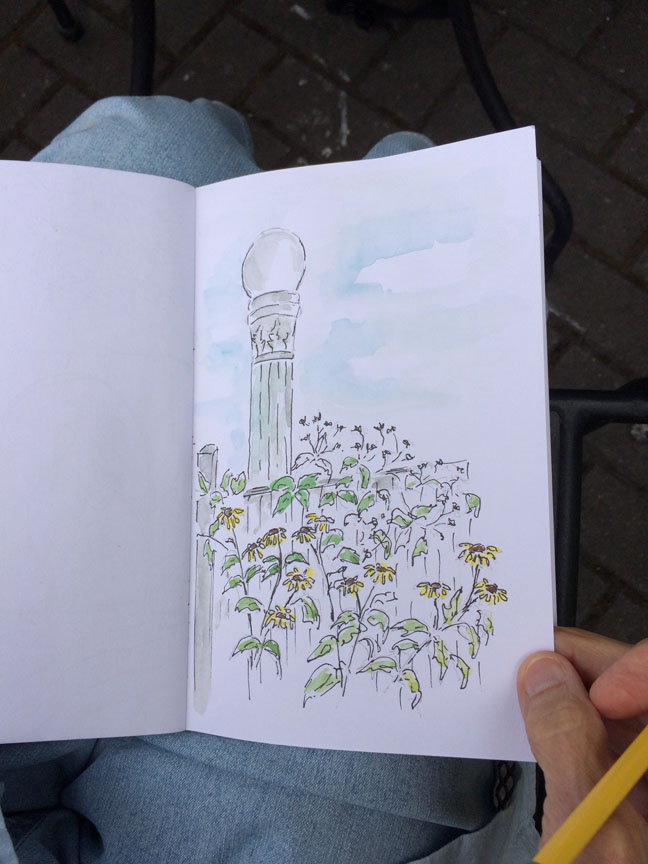 Barb Sommers used a frame (left) to chose her images, and on the right you see how the sketch came to life.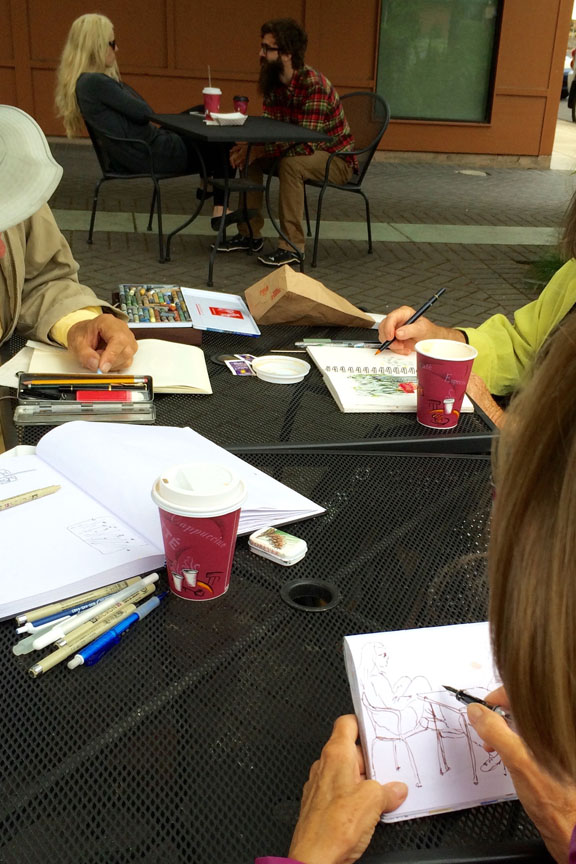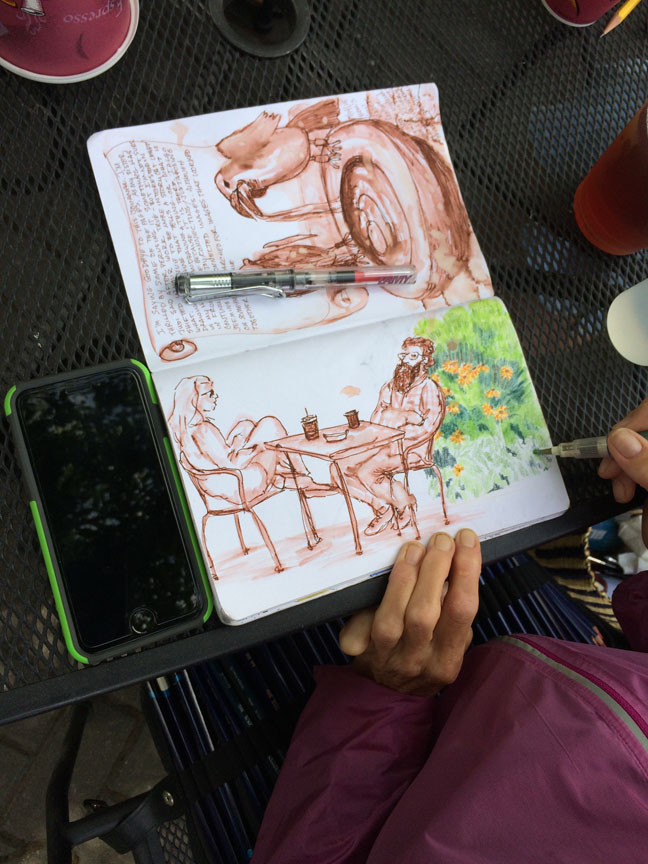 Barb Shirk had her eye on a couple across the courtyard, and here's how that sketch took on additional depth & color.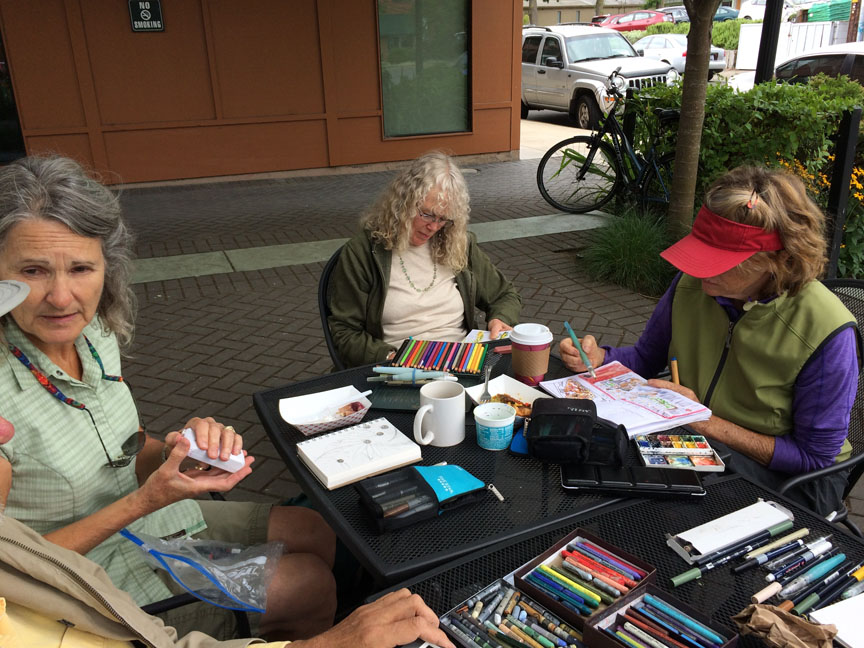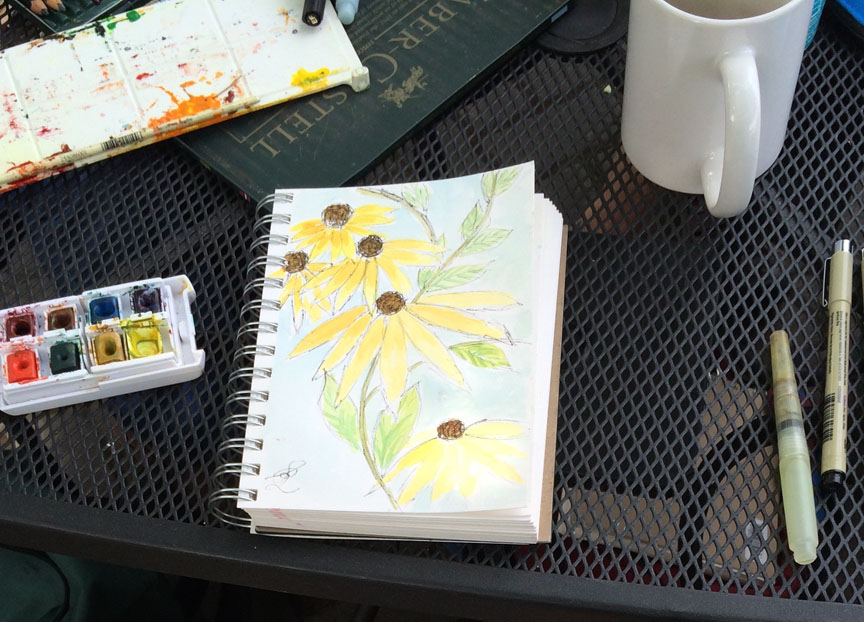 We love it when we're somewhere that allows us to pull up another table to accommodate more sketchers – here's Sandy, Tricia, and Penelope, with Sandy's emerging sketch of the Black-eyed Susans.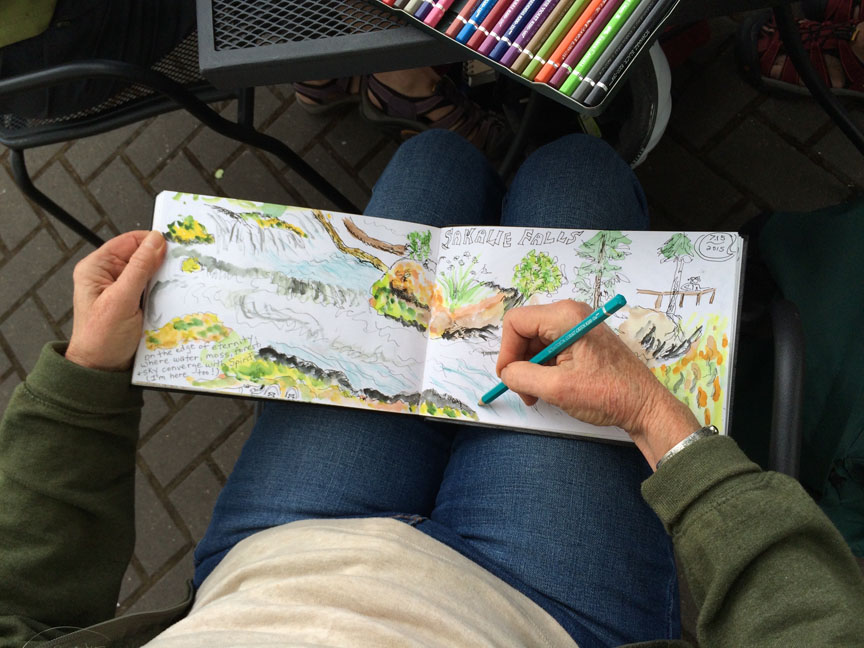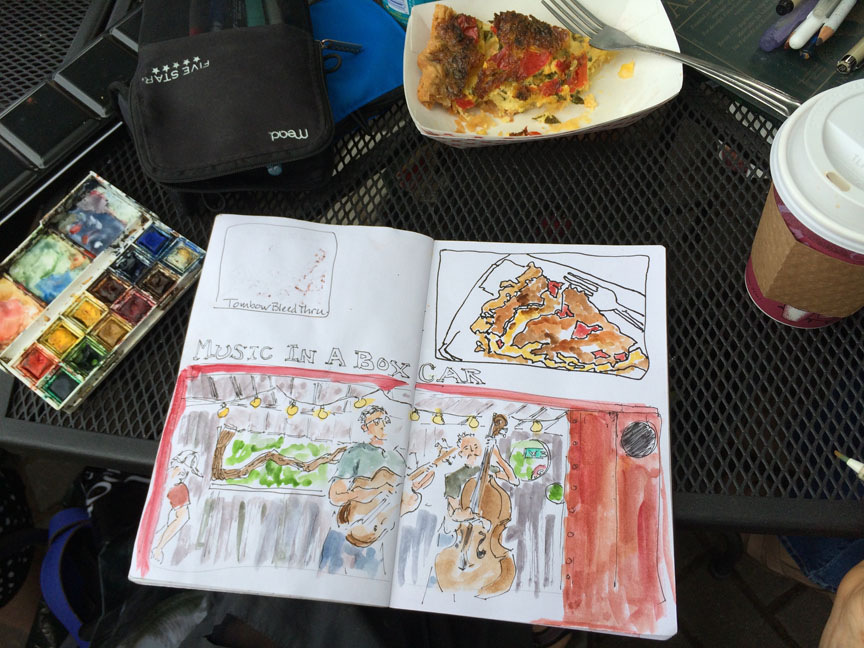 Tricia is working on adding value to a previous sketch, and Penelope added her morning quiche to a sketch of a prior jazz performance.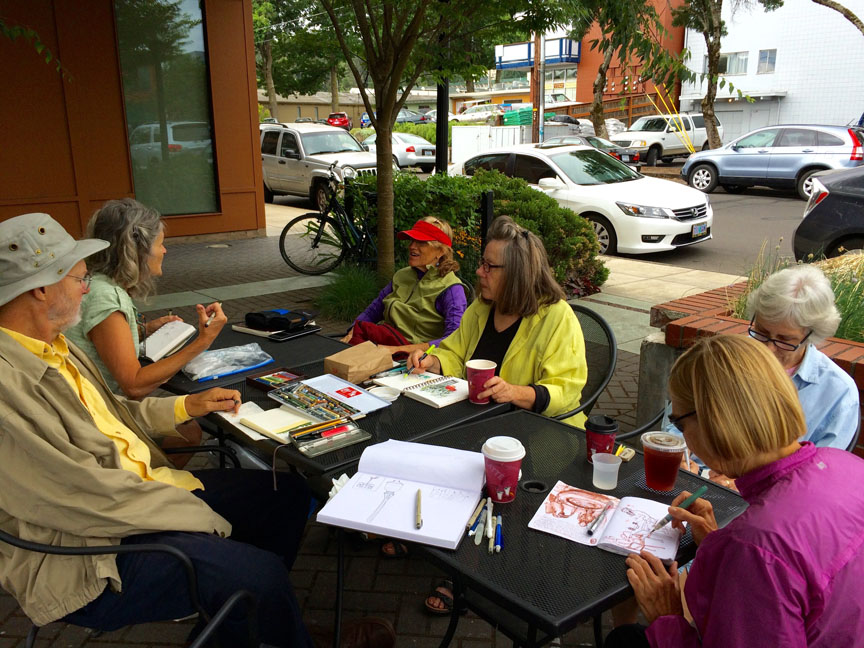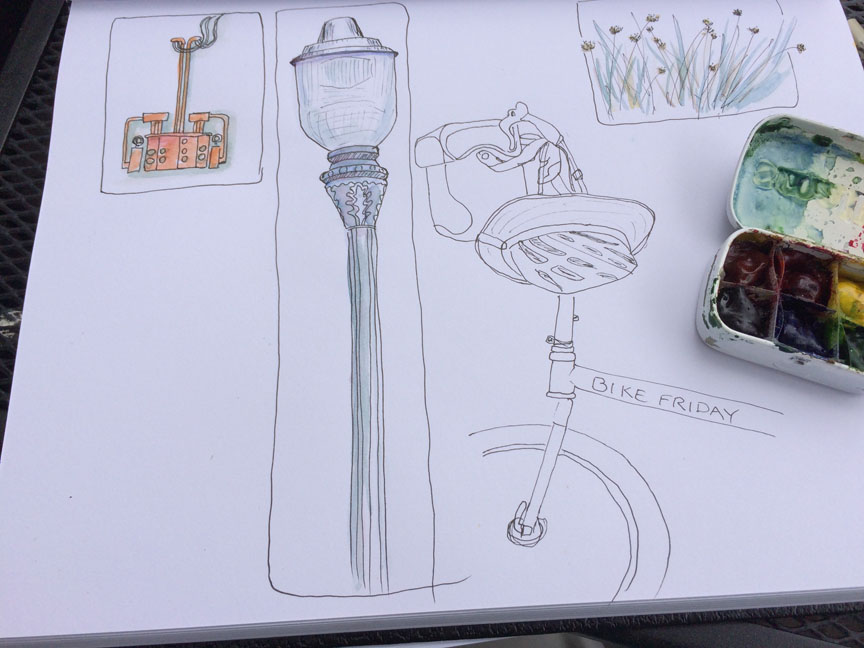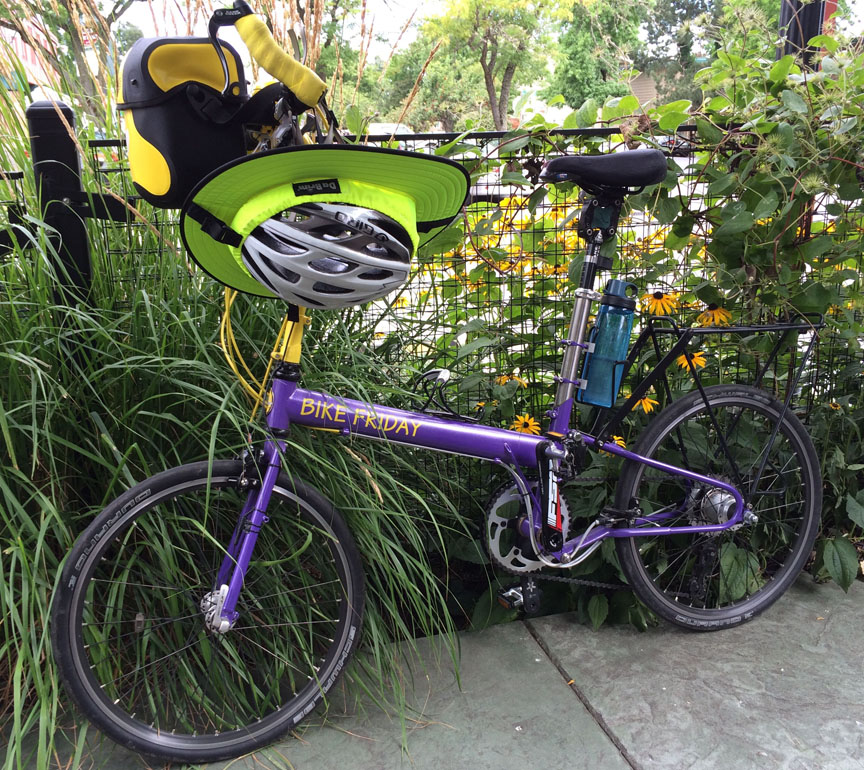 Jane's page became a series of vignettes – across the street way above people's heads in the photo on the left is the wiring graphic, and on the right is Sandy's fabulous Bike Friday bike.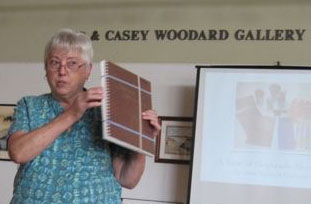 Later that night, Jane made a presentation at the Emerald Art Center about her book "A Year of Daily Gratitude Sketches." She's holding her original sketch pages, with a PowerPoint on screen.